Adaptogenic Water Kefir
This post may contain affiliate links, and we receive an affiliate commission for any purchases made by you using these links. We appreciate your support!
Easy, healthy, and delicious Adaptogenic Water Kefir made with Rasa Koffee's adaptogenic coffee alternative blend! This rich, bubbly brew is filled with gut-healing probiotic powers paired with the mood, immunity and energy boosting powers of adaptogens! It's a match made in heaven. BONUS: Use code 'MOONSPOONANDYUM' for 20% off Rasa Koffee!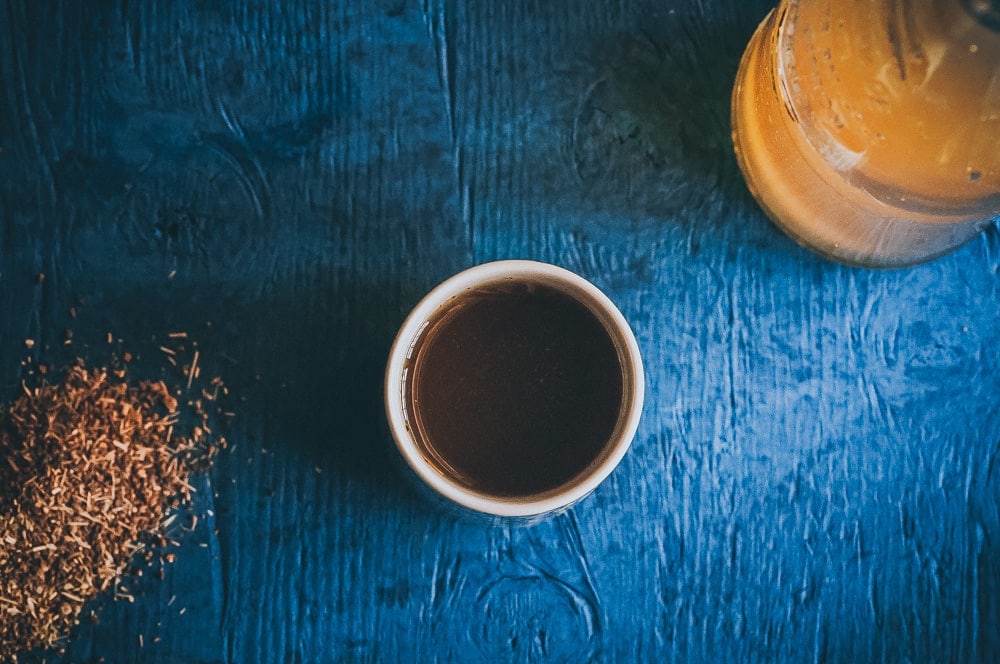 By now, you may have picked up on my love of Rasa Koffee. I just cannot stop myself from creating with it! You may have also picked up on my love of water kefir, especially if you follow along on my Instagram Stories. It was just a no-brainer that I would find myself combining my two current loves! And the result? Positively fabulous. And, I hope you agree!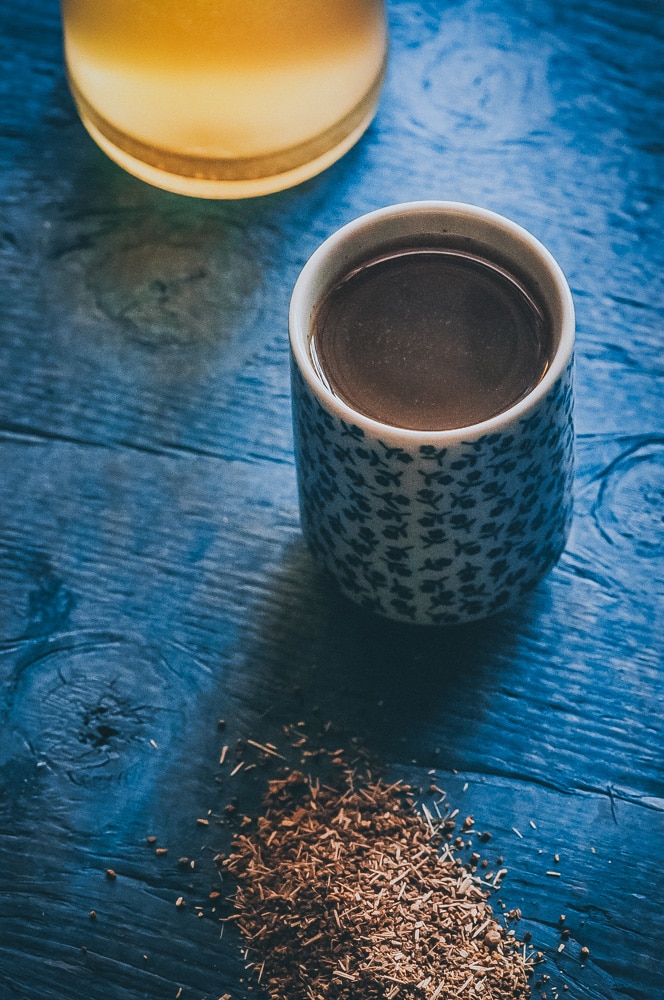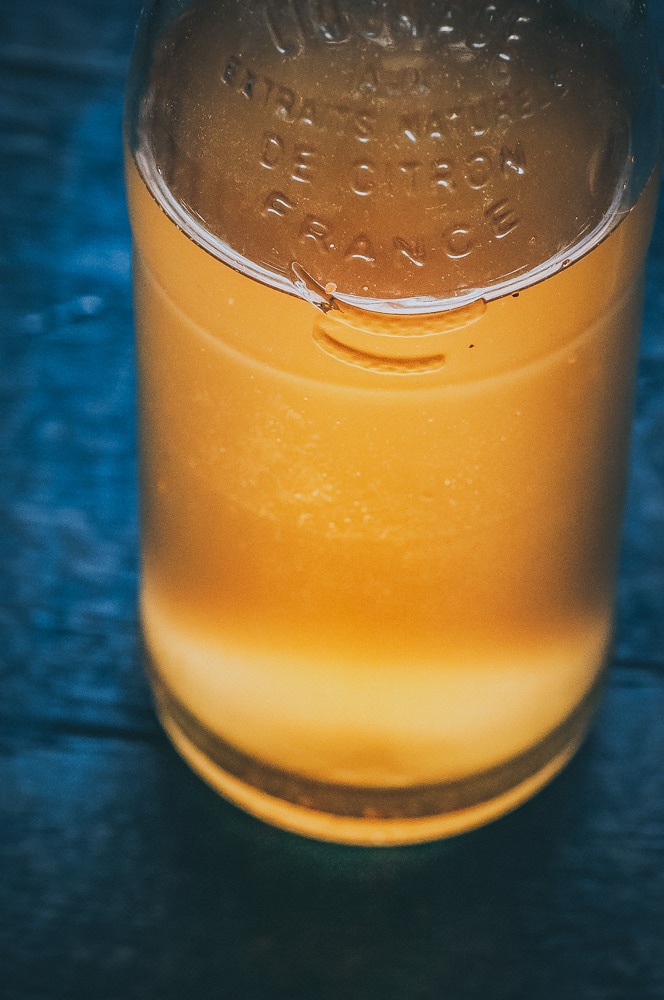 What is Water Kefir? What are the health benefits of Water Kefir? How do I make Water Kefir? Find out all about is HERE.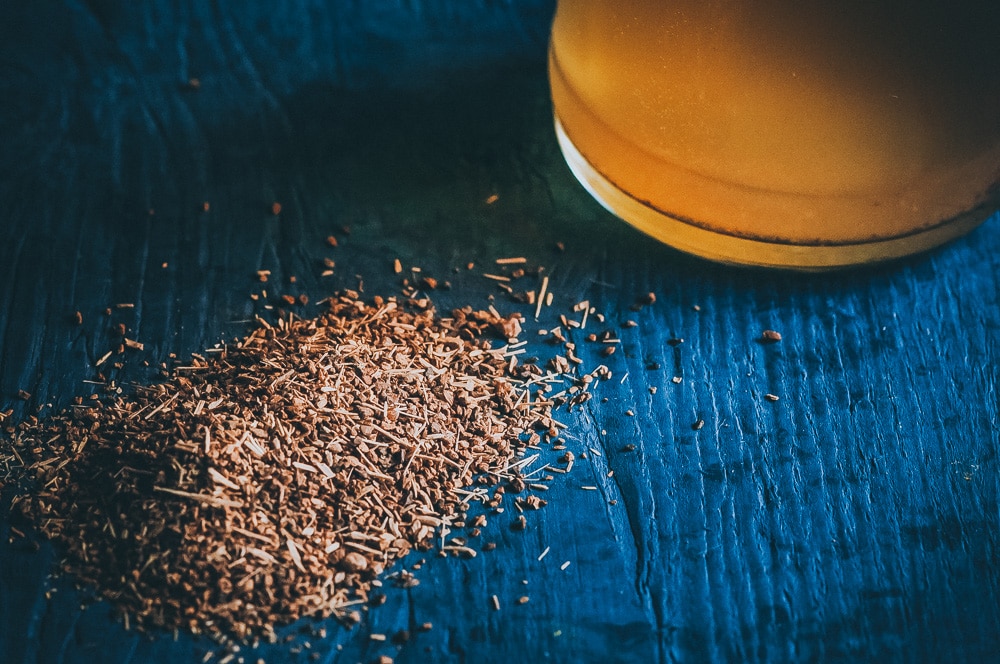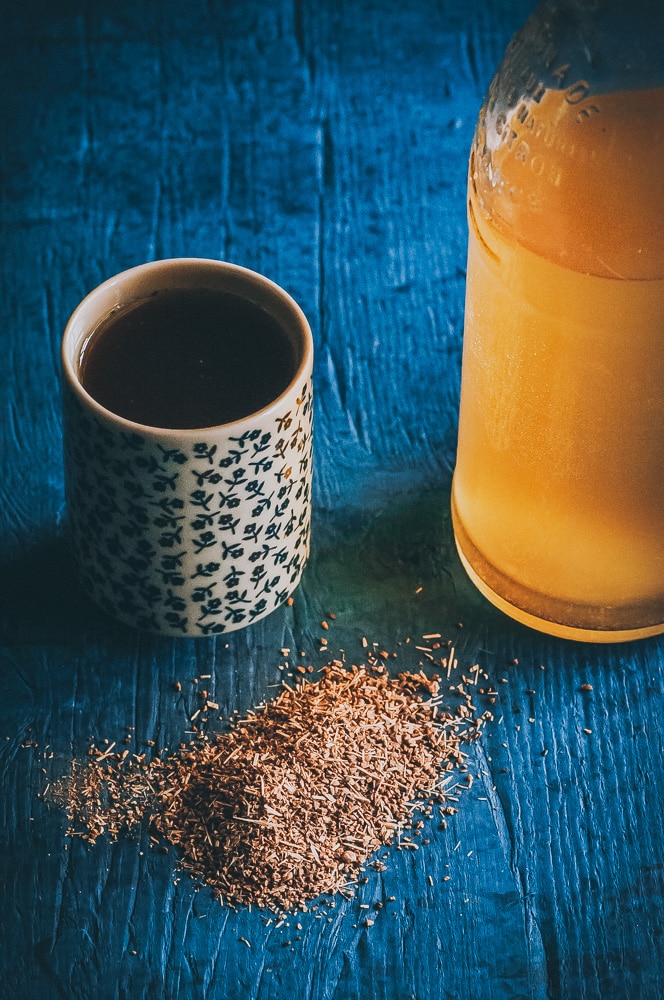 What are Adaptogens? What is Rasa Koffee? Found out more about it HERE.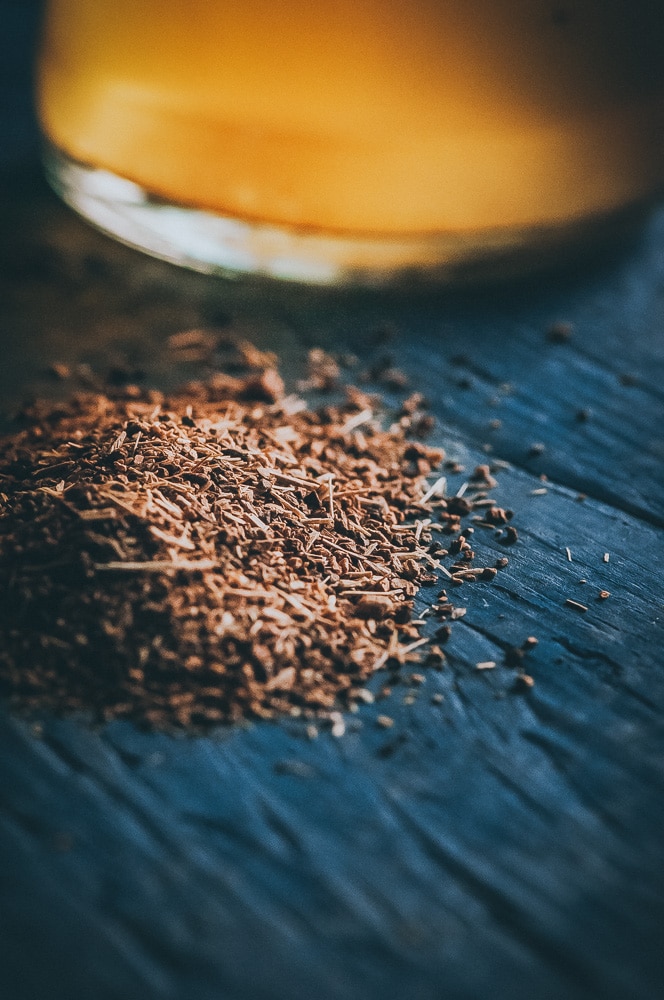 This Adaptogenic Water Kefir is:
Easy to make.
Rich in probiotics, B vitamins, vital minerals.
Filled with Rasa's Original Adaptogenic formula: chicory, burdock, dandelion, eleuthero, shatavari, he shou wu, codonopsis, ashwagandha, chaga, rhodiola, cinnamon and reishi for amazing mood, immune system, energy boosting and healing properties.
Subtly rich and earthy in flavor. A bit like a cold brew coffee kefir!
Gluten-free, vegan, dairy-free, soy-free, nut-free, low in sugar.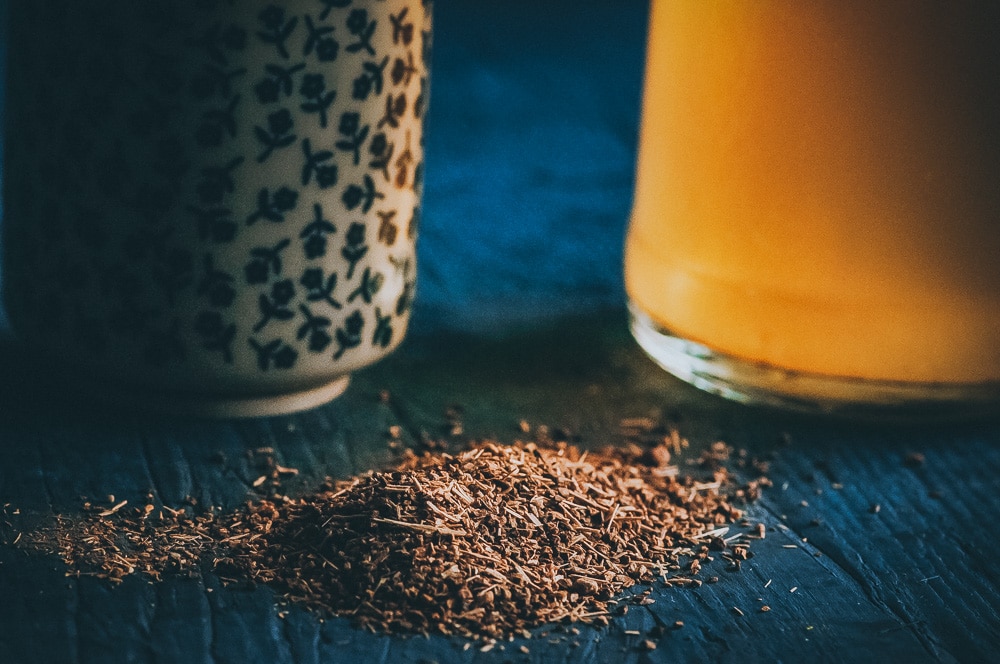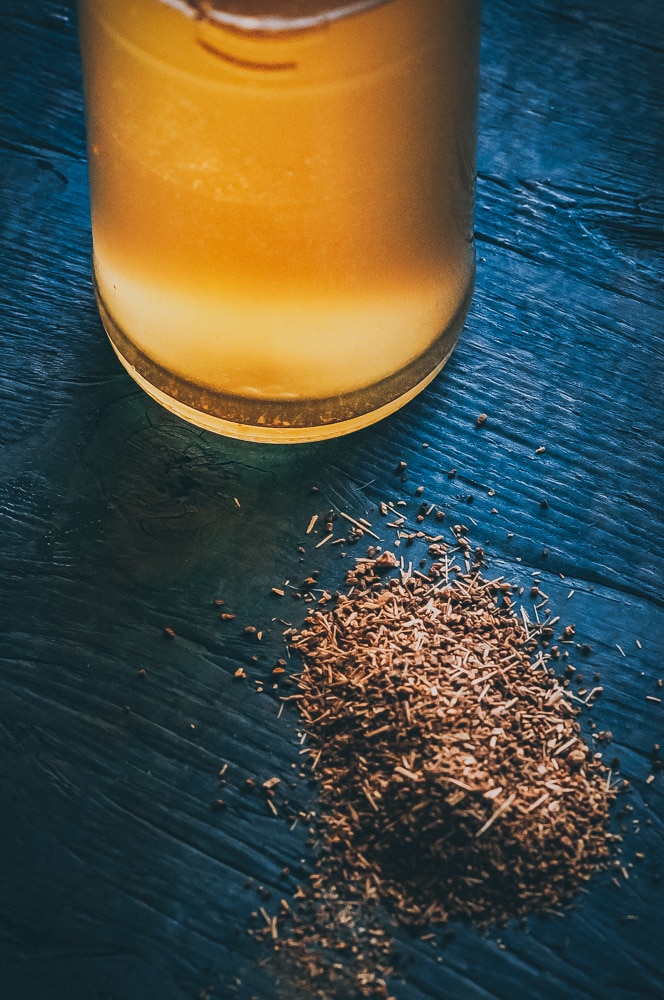 Tips for making Adaptogenic Water Kefir:
Make sure your muslin bag, cloth, or reusable tea bag or ball is very tightly secured, as mixing the Rasa with the water kefir grains would be tricky to separate afterwards!
You can easily adjust the intensity of the flavor by adjusting the amount of Rasa you add.
I do not recommend culturing Adaptogenic Water Kefir for more than the advised times, as this kefir can very quickly turn more alcoholic than your average water kefir if left out to culture too long.
Optionally, you can add a touch of sweetness to your second fermentation in the form of a tablespoon of maple syrup or coconut sugar (especially if you are a sweet coffee lover!).
If you aren't new to making water kefir, you can replace the turbinado/coconut sugar

blend with the sugars of your choice, this is just my personal preference for this particular brew!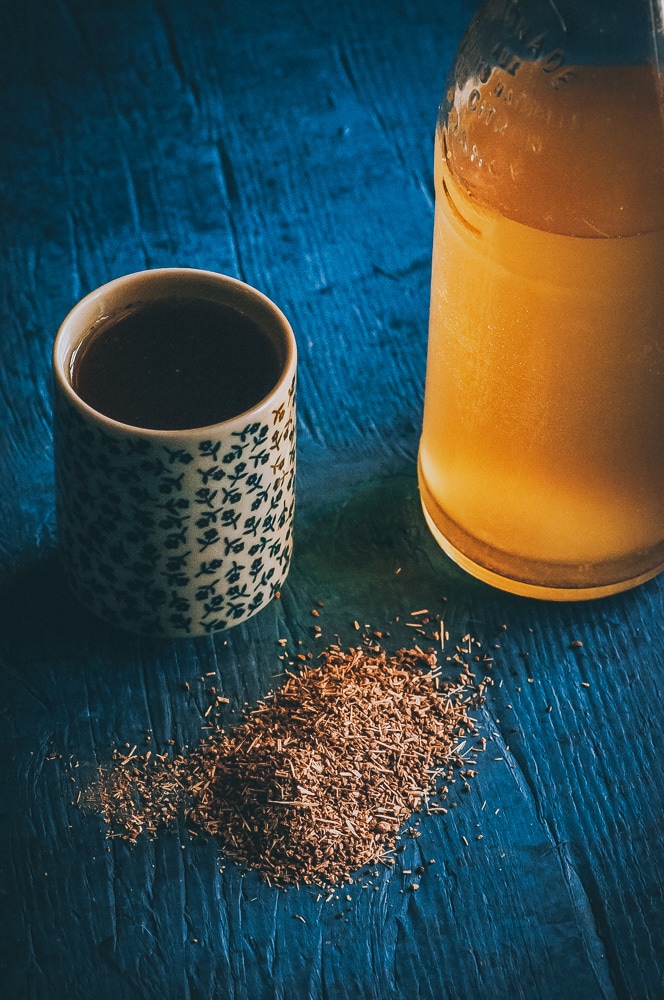 Adaptogenic Water Kefir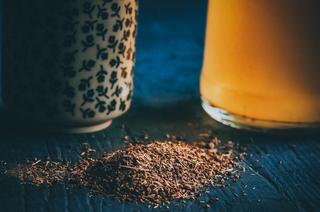 Author: Kristen Wood | 4-10-2019
prep time: 10 minutes
cook time: 0 minutes
total time: 2-3 days (to account for culturing time)
Yields: approx. 4 cups adaptogenic water kefir
Please note: I highly recommend you check out this post if you're new to making water kefir to learn all about it beforehand!
---
Ingredients:
---
Instructions:
Prepare a fresh batch of water kefir using kefir grains, water and sugar (see this post to learn how).
Using muslin tea bags, silicone tea balls or very tightly tied cloth, submerge the Rasa Koffee into the water kefir for cold brew-like effect. DO NOT use a metal tea ball or anything metal when making water kefir, as the grains will react unfavorably.
Ferment your kefir for 24-48 hours (lean towards 24 hours in warmer weather, 48 hours in cooler).
Remove the Rasa Koffee. Using a cheesecloth, strain the kefir into tightly lidded grolsch bottles or jars.
Let it ferment a second time for 12-18 hours.
Place in the refrigerator until ready to enjoy!
---
Nutrition:
Serving: 1 cup
Fat: 0 grams
Calories: 10
Carbs: 2 grams
NOTE: Please see 'Tips' above in the blog post for suitable substitutions, storage advice and more!