This post is sponsored by Cosori. All opinions expressed are my own.
My honest product review of Cosori's Original Air Fryer Toaster Oven. This all-in-one convection toaster oven combo has a wide variety of settings and options, such as: Pizza, Roast, Air Fry, Toast, Bagel, Bake, Broil, Cookies, Rotisserie, Dehydrate, Ferment and Keep Warm!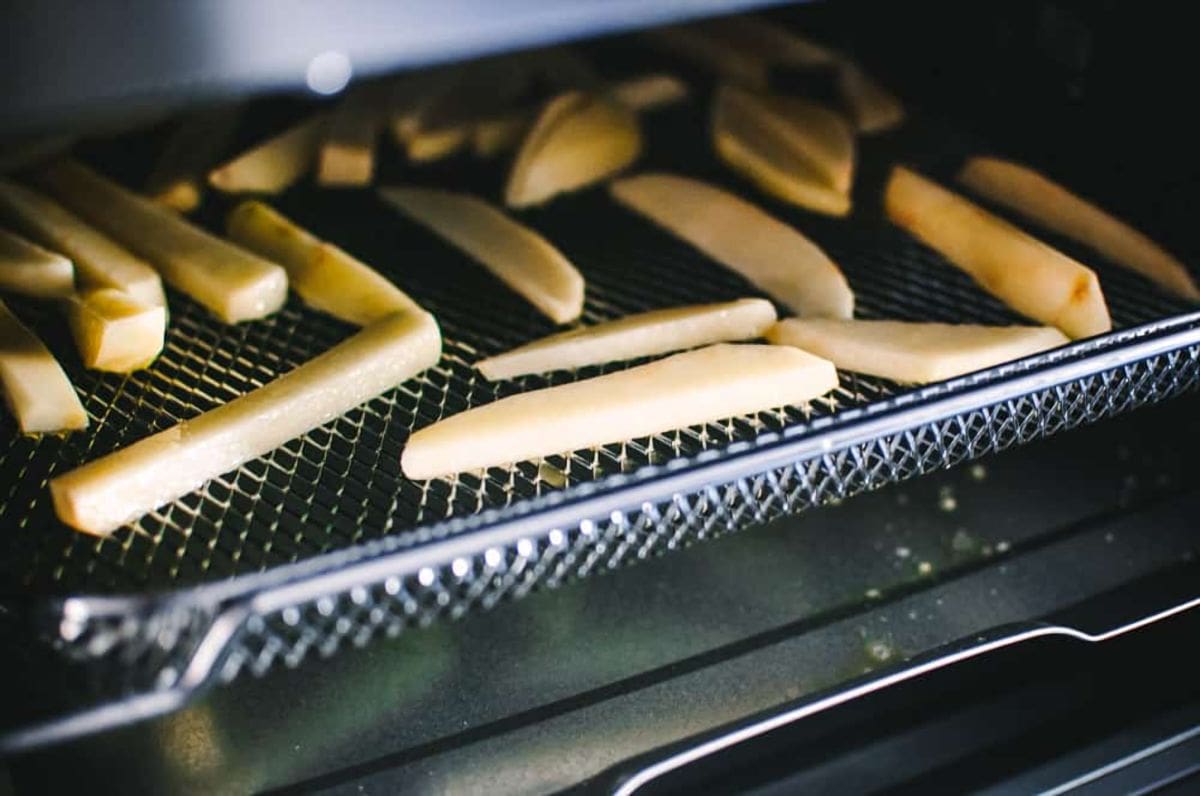 Details
12 Presets: Toast, Bagel, Pizza, Bake, Roast, Air Fry, Broil, Cookies, Rotisserie, Dehydrate, Ferment, and Keep Warm.
Easy to read and use LED display.
A wide variety of accessories are included.
Large capacity with three available rack positions.
1 year warranty and a lifetime of customer support.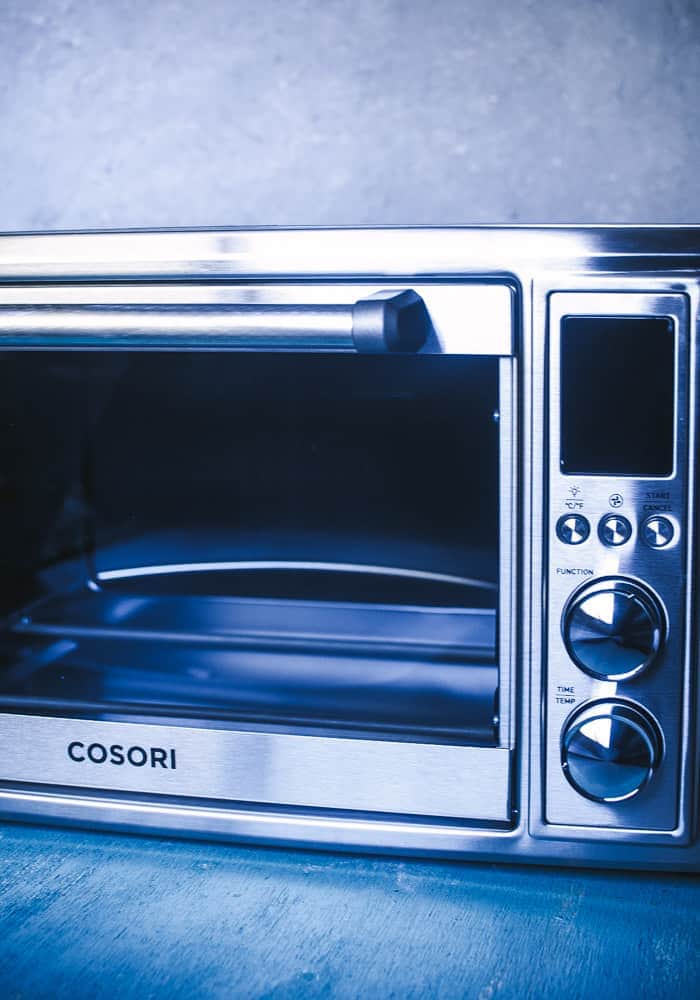 Cosori Air Fryer Toaster Oven Includes:
Cosori Original Air Fryer Toaster Oven.
User manual.
Recipe book.
Crumb/drip tray.
Food tray.
Wire rack.
Air fryer basket.
Rotisserie fork set.
Rotisserie handle.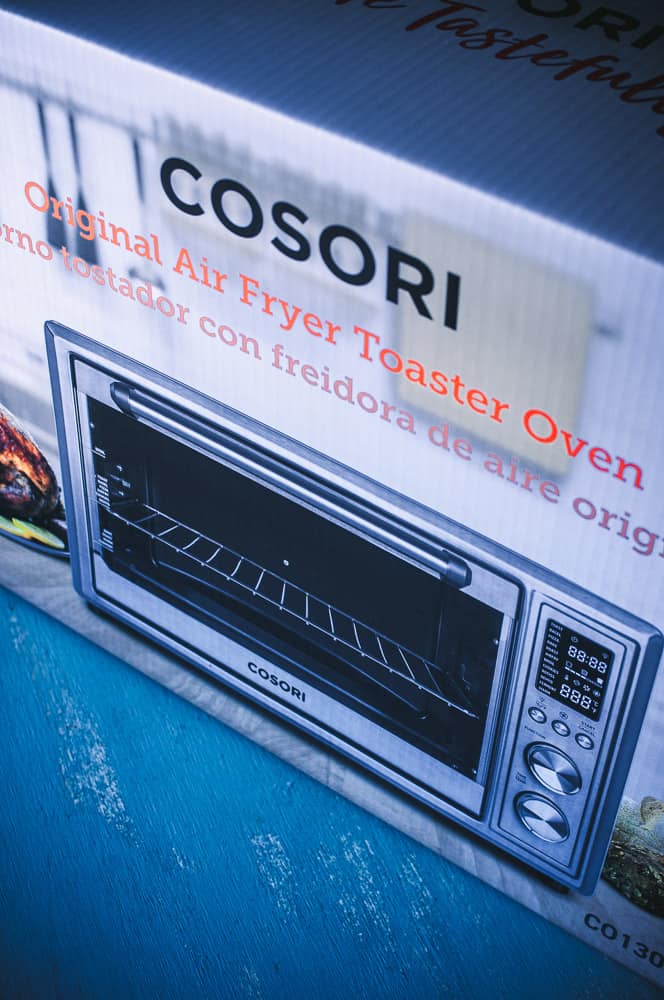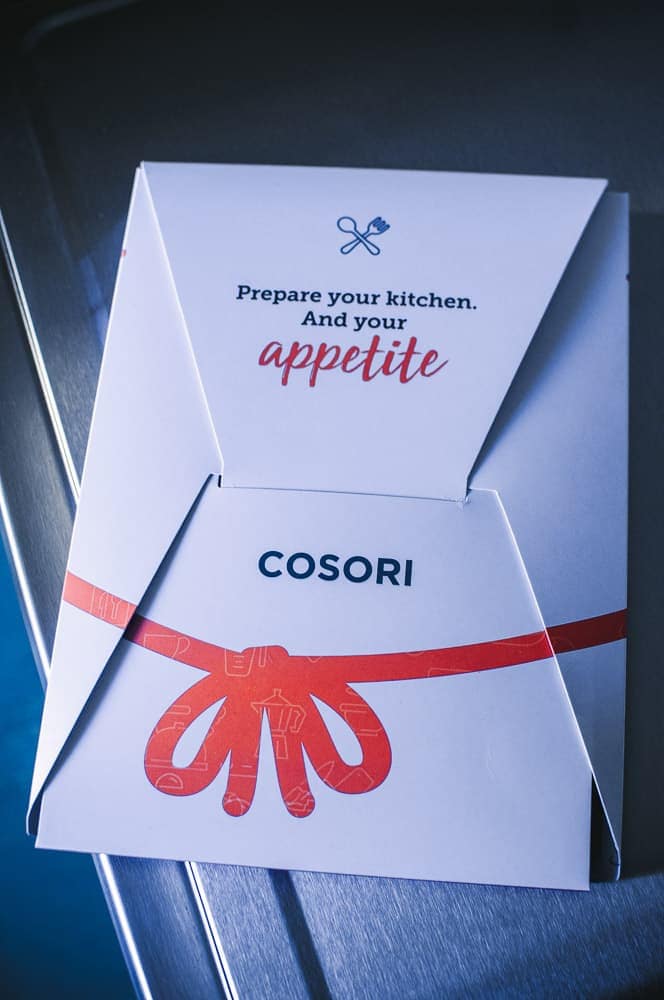 Giving it a Try
I decided to make french fries using the air fryer! The result? The absolute BEST french fries we have ever had. My kids asked me to make more immediately after finishing the last batch. I simply peeled a few potatoes, cut into fries, lightly coated with olive oil, salt, and pepper, then set the oven to the air fryer function at 400 °F for 22 minutes. Perfection!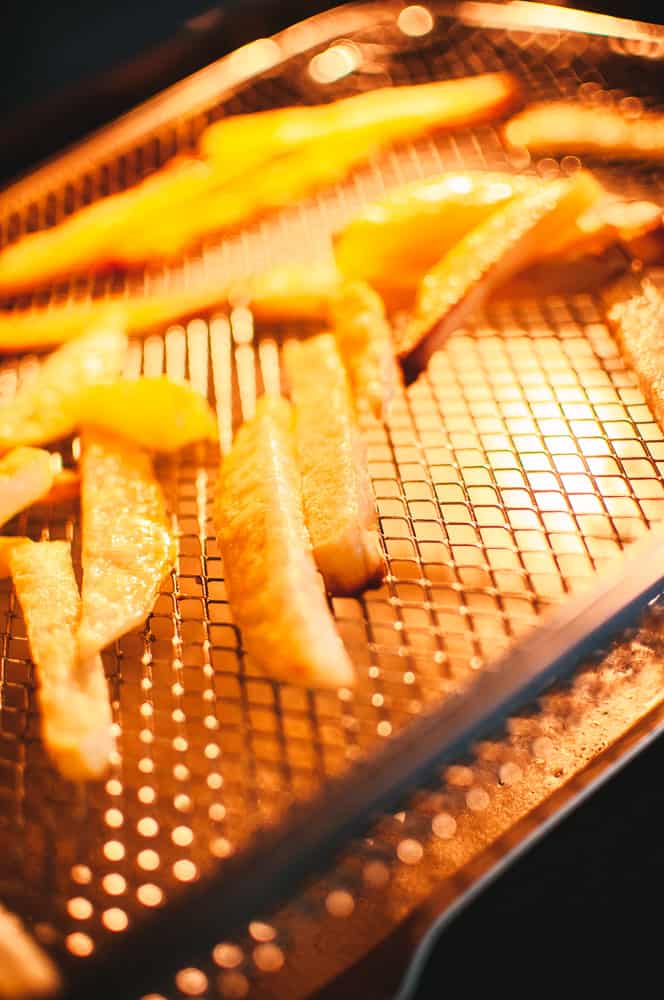 Product Review
Overall, I'm rather impressed with this product. I've yet to try all functions (for which there are plenty), and I was admittedly skeptical that something with so many options would do well with every single option, but - so far, so good! Since receiving this product, I have continued to use it regularly! My family adores the results of the air fryer and the pizza functions, and we so look forward to giving the dehydrate and ferment functions a try soon.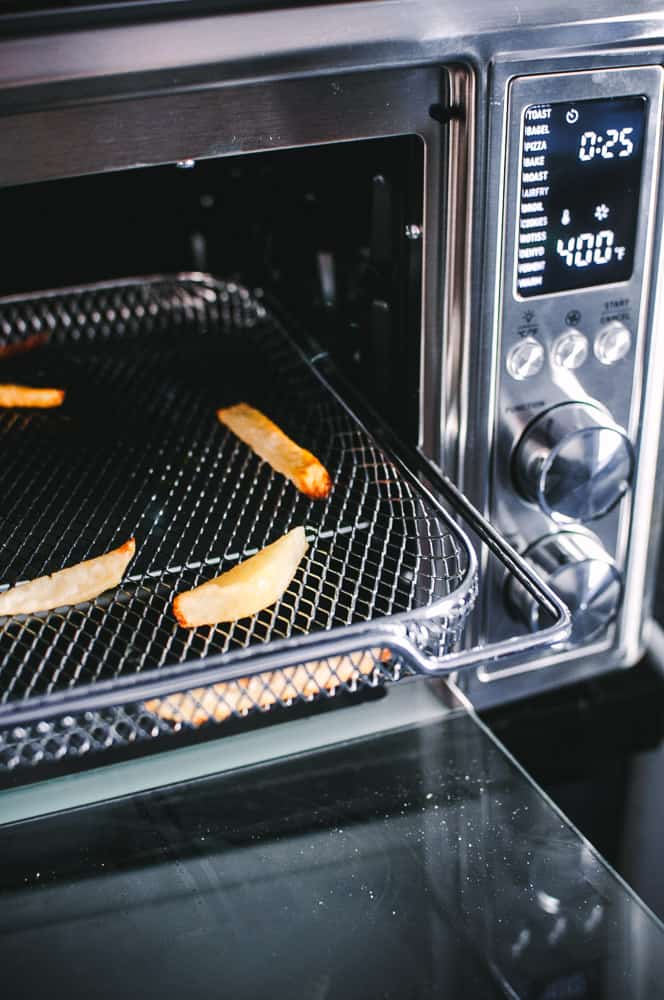 Buy It
Buy on Amazon.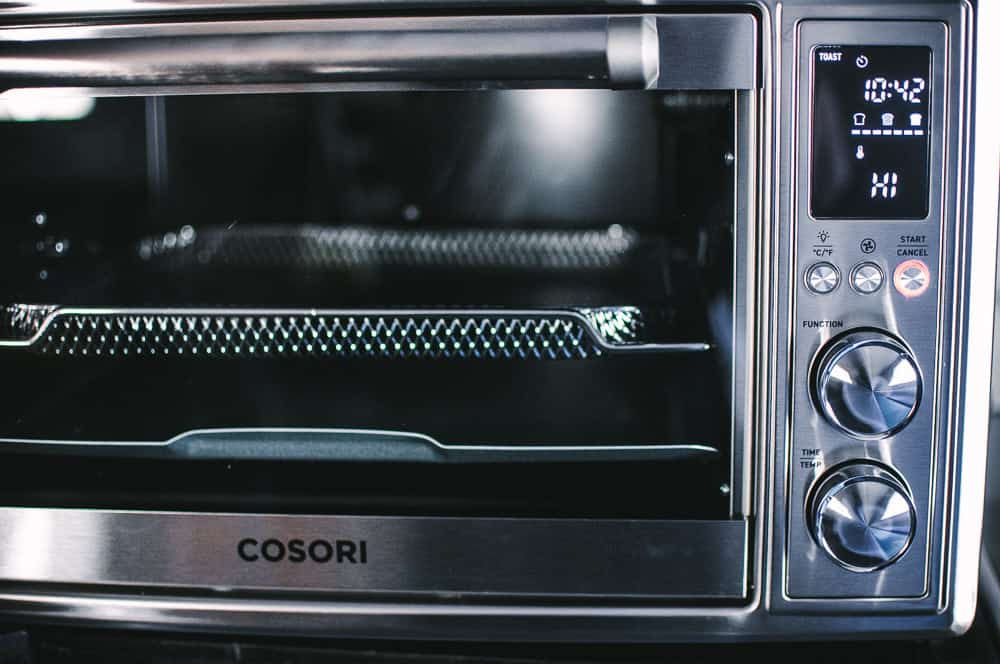 Helpful Links
Read more about it on Cosori's Website.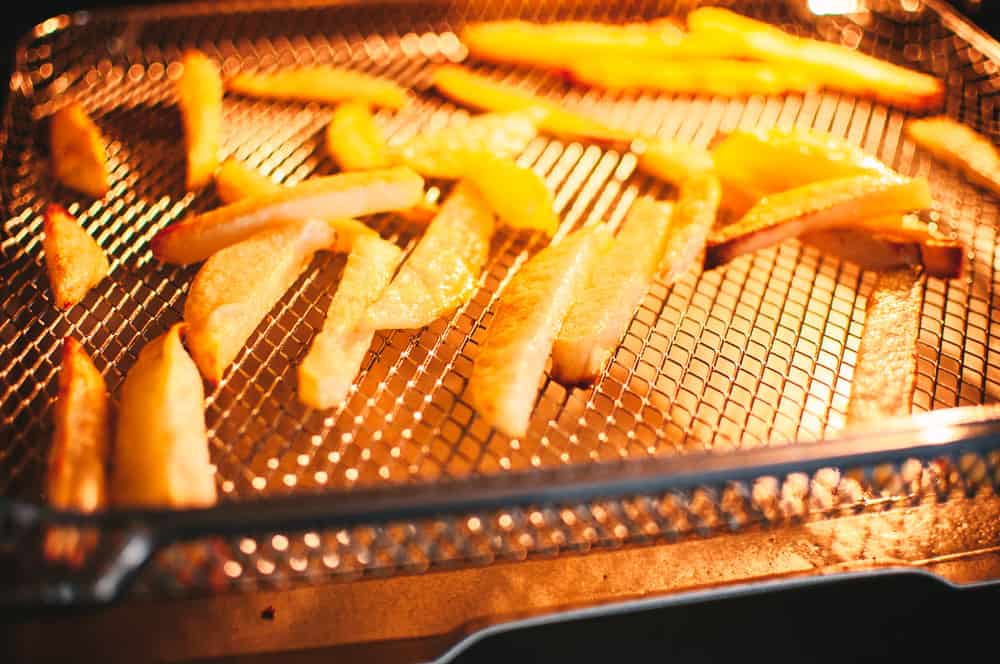 Pin It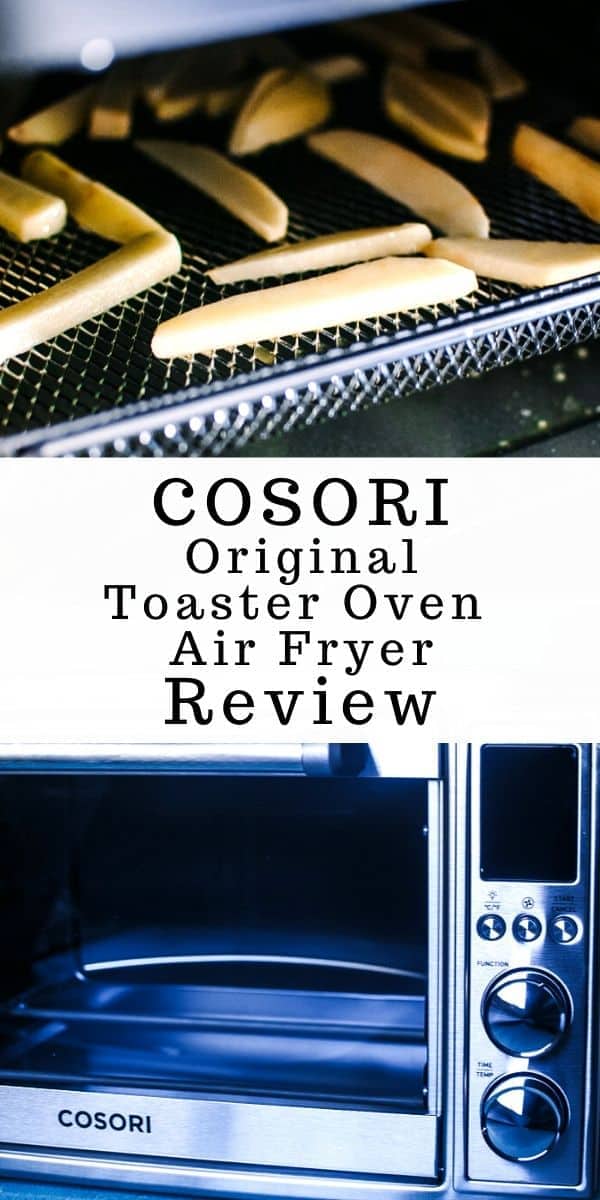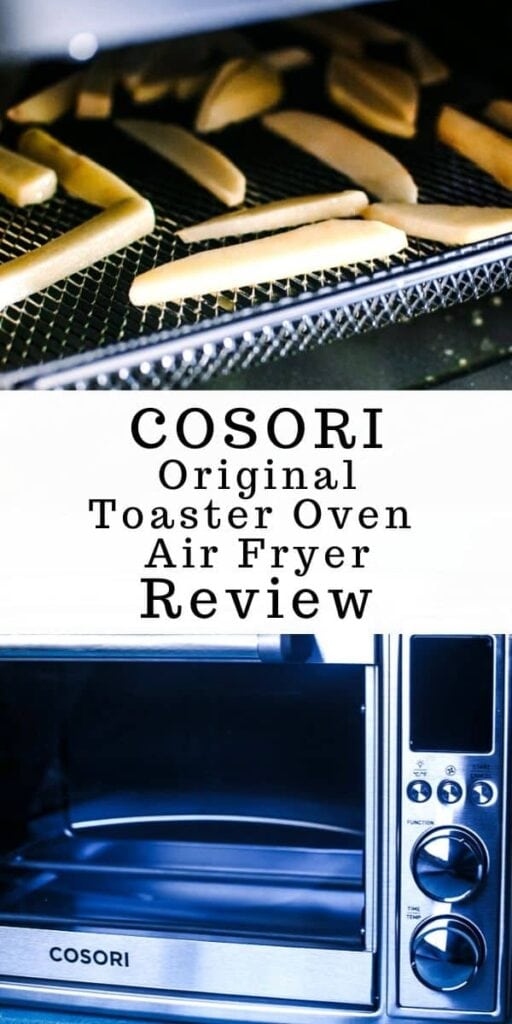 Have you used the Cosori Air Fryer Toaster Oven before? Leave your own review below in the comments!