An Interview with Miss Wondersmith of The Wondersmith
This post may contain affiliate links, and we receive an affiliate commission for any purchases made by you using these links. We appreciate your support!
Food Talk Series 04: Meet Miss Wondersmith!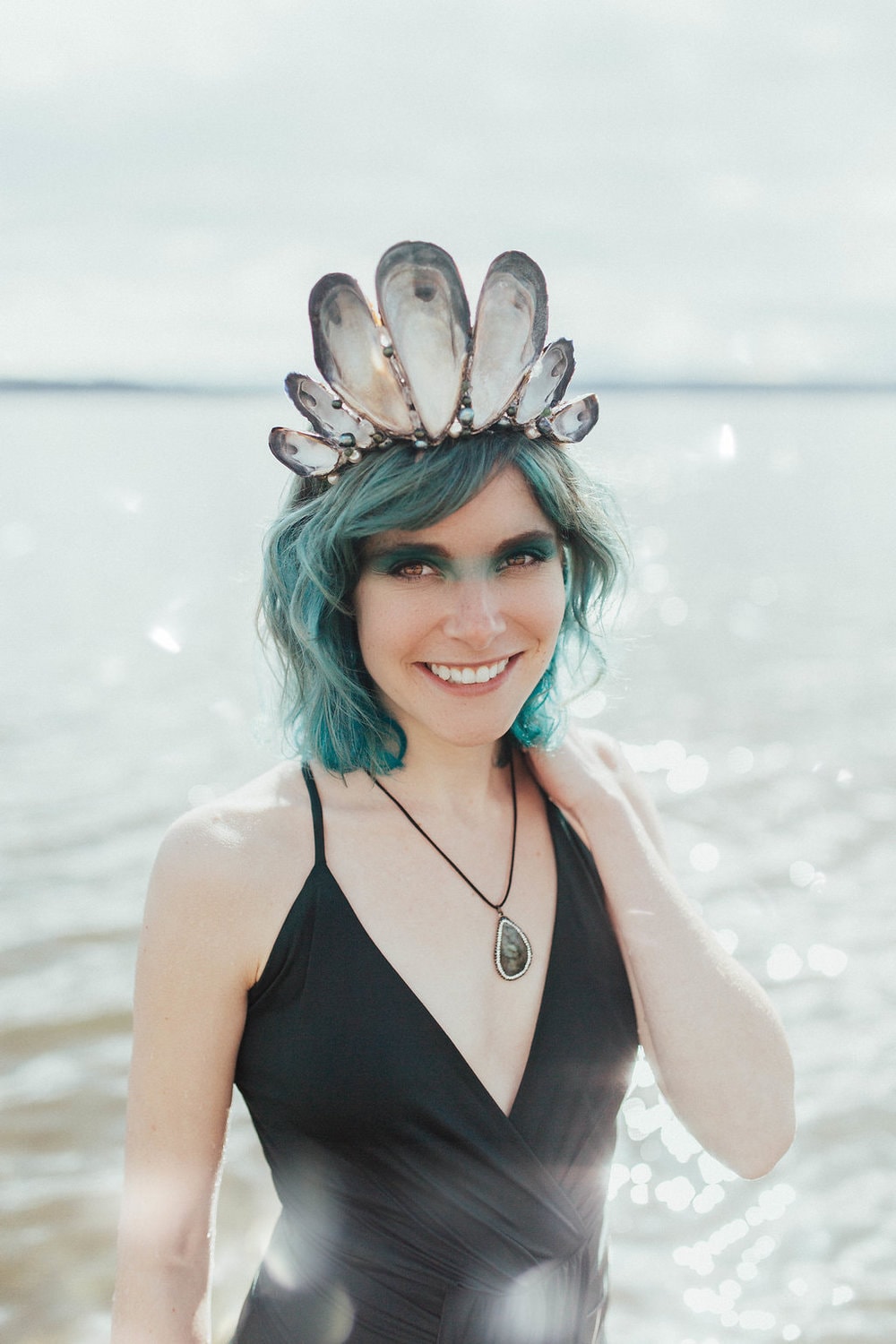 I've been following the lovely Miss Wondersmith for quite some time now, and let me just tell you this: she is absolutely brilliant. Miss Wondersmith runs the fantastical blog that is 'The Wondersmith' where one can find all sorts of dreamy things. In the Pacific Northwest of the US, Miss Wondersmith is known for her free magical pop-up events discovered by way of treasure hunts. Online, she is most well known for her one-of-a-kind and ever so enchanting recipes alongside her stunning photos, gorgeous musings, and generous sharing of knowledge (often steeped in myth, magic, and wonder!). One simply cannot mistake her beautiful creations for anyone else's. She is wholly unique. Miss Wondersmith is also a glass & ceramics artist and one of the kindest, and sweetest souls you will ever come across. And she does it all while openly battling a chronic illness. Now, is that inspiring or what? She is a true creative genius with a heart of gold and I greatly encourage you to give her a follow and find your life better for having done so. Enjoy! xo.
The Interview:
Where do you find inspiration?
I find inspiration in the wild places I love to wander. I forage for both food and ideas, themes which translate to my ceramic artwork and recipes alike.
For you, what is a typical:
I can't answer this question honestly, since my battle with chronic illness means I spend many days unable to eat at all. If I could eat regularly every day, this is what I might choose:
Breakfast – an egg over easy on toast with homemade sauerkraut, avocado, and sriracha.
Lunch – some kind of colorful salad with last night's leftovers.
Dinner – Homemade beet raviolis filled with goat cheese and mint
Snack – Sharp cheddar, an apple, and a few crackers
Dessert – Something chocolate like a confectionary pinecone!
What is one beverage that you never tire of?
Seasonal herbal teas in the evening.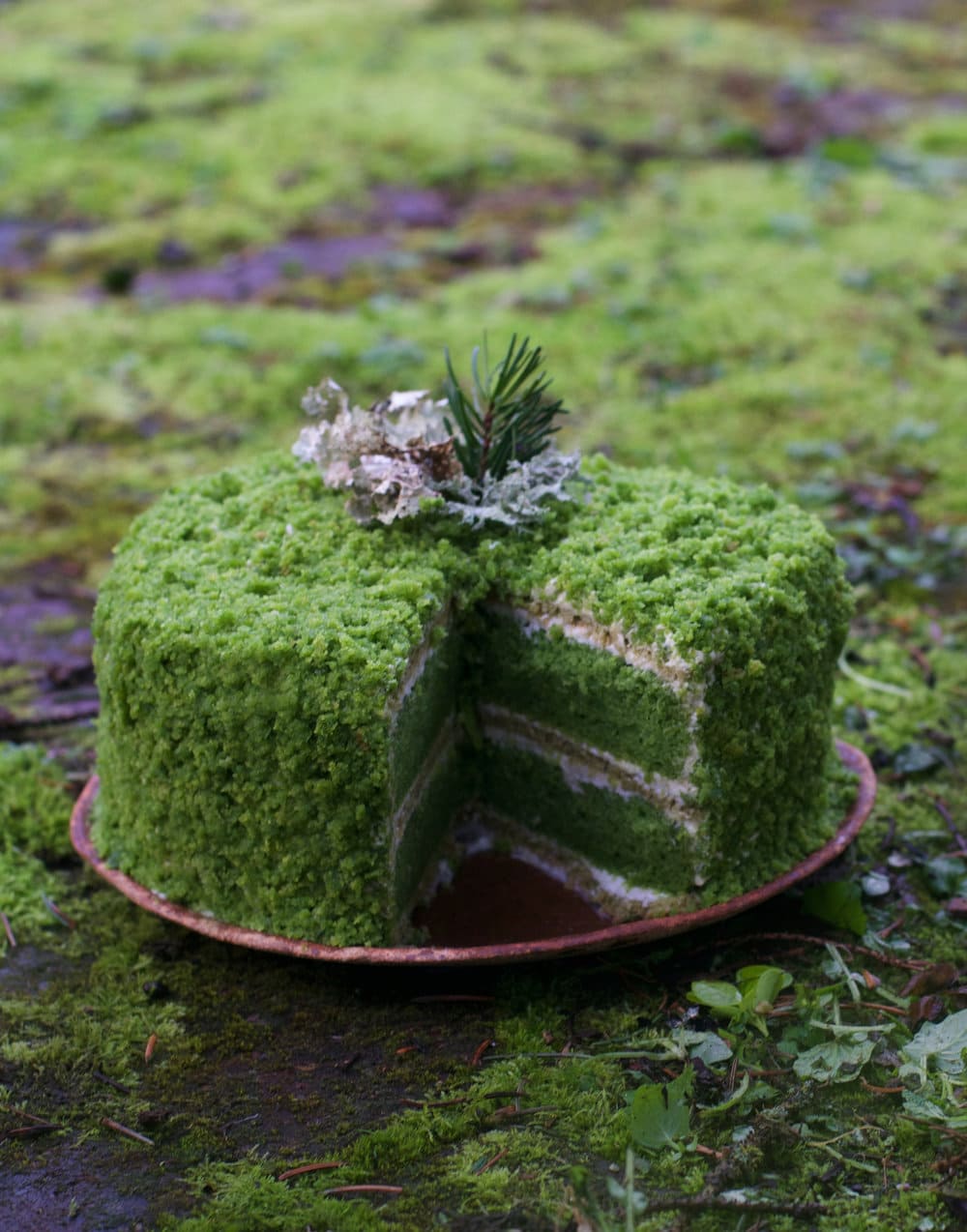 NETTLE CAKE: AN ODE TO MOSS GAZING
What's one tried & true recipe from your blog that you make rather frequently?
I've been making Seaweed and Mushroom Congee pretty often lately, as it's really soothing to my body in winter!
What's one kitchen gadget, tool, or appliance that you could not live without and would recommend to readers?
I was recently gifted a $6 thrift store slow cooker, and it's become my favorite companion in the winter months. I've used it to make bone broths, soups, medicinal mushroom hot cocoa, stewed quinces, congee, and more!
Please name three of your favorite food blogs and one favorite quality that stands out for each:
Rebecca's connection to her landscape is deeply poetic and comes through beautifully in her writings and recipes.
https://gathervictoria.com Danielle loves to research ancient traditions and then customize them to her own landscape. We are often inspired by each other!
https://nittygrittylife.com Devon is down-to-earth and very informational. She makes herbalism accessible to all with her herbal monographs as well as seasonal and foraged recipes.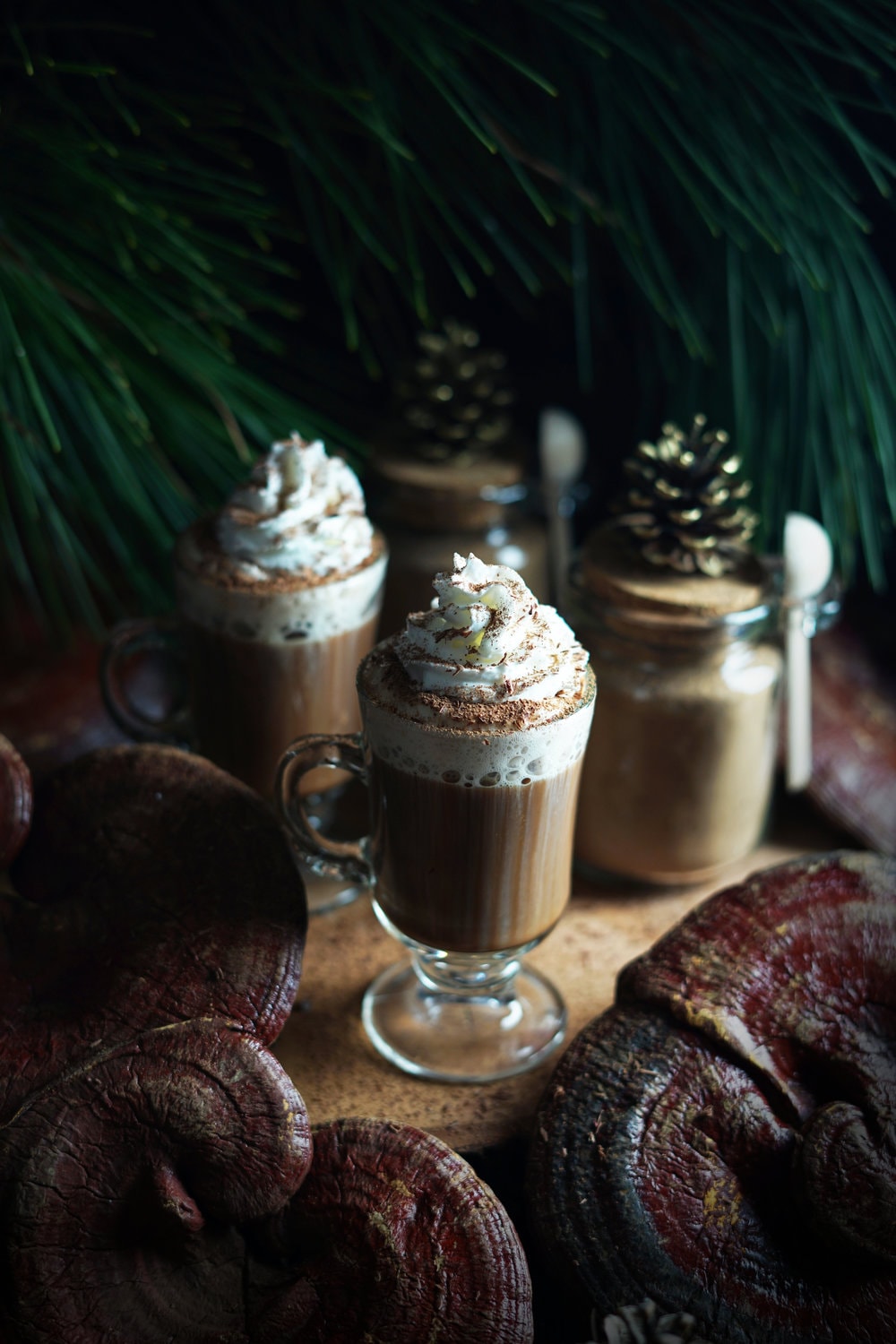 A RAY OF LIGHT: BIO-AVAILABLE MEDICINAL MUSHROOM COCOA
What is your favorite meal to eat out? Any particular restaurant?
I love going anywhere that offers lots of small plates so I can try everything. Lately, I've really loved going to the local Basque restaurants in my home of Boise, Idaho. Boise is home to a large Basque population and their classic small plates are full of flavor!
What are your photographic tools of the trade? Favorite food props?
I love my Sony mirrorless camera and set of box lights that I use in the studio. My favorite food props come from the woods – bits of bark and moss, rose hips, fresh flowers, etc.
What is one of your favorite places in the world & how has it influenced you and your blog?
I absolutely love visiting the Oregon Coast, especially in fall and winter. The coastal rainforest is just so lush and vibrant, and I love how easy it is to supplement my diet with foraged foods from the area, from fresh mussels to fiddlehead ferns to nettles to lots and lots of wild mushrooms. I find the ocean to be inspiring and humbling and I've come up with some of my most creative ideas staring at the crashing winter waves.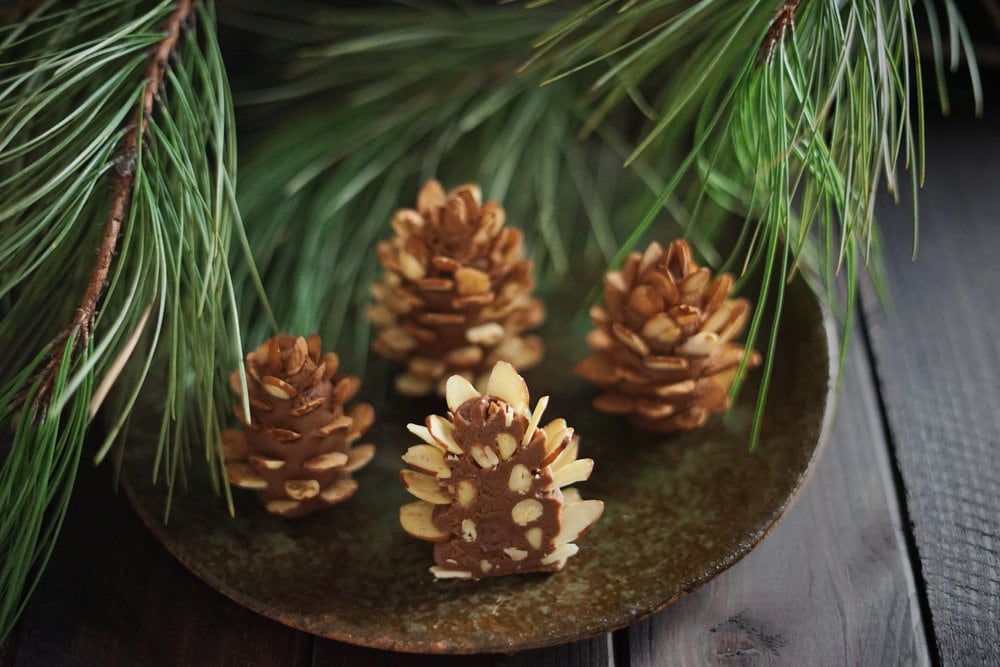 PINE CONE CONFECTIONS AND HIDDEN WONDERS
What is your favorite spice & something you've created with it?
I have a deep love for elderflower, which I use to flavor all sorts of delicate springtime desserts. I often dry and candy it for use in the winter. I'm looking forward to making Elderflower Crepes Suzette again this year to ring in 2019!
Who do you most like to cook for?
Weirdly enough, strangers. I love to design and host special gatherings that could be right out of a fairytale. I invite my guests in unusual ways, such as leaving invitations in public places for lucky people to stumble upon. I like to think of it as a collaboration with fate – and the gatherings that take place as a result are always just as magical for me as they are for my guests!
For those contemplating beginning a blog, or just starting out – what's one useful piece of wisdom that you would like to impart?
That it's okay to take your time. The best way to find your passions and your voice are just to make, make, make. I suppose I approach my writing in the same way I do my glass and ceramic artwork: that the only way to become a master is to make a lot of work and therefore make plenty of mistakes along the way. Don't let fear of failure keep you from doing what you love.
Thank you, Miss Wondersmith!