For The Biome: 100% Active Skincare
This post may contain affiliate links, and we receive an affiliate commission for any purchases made by you using these links. We appreciate your support!
This post is sponsored by For The Biome. All opinions expressed are my own.
Flexible and intuitive skincare is made easy with the use of For The Biome's Sentient Skincare line.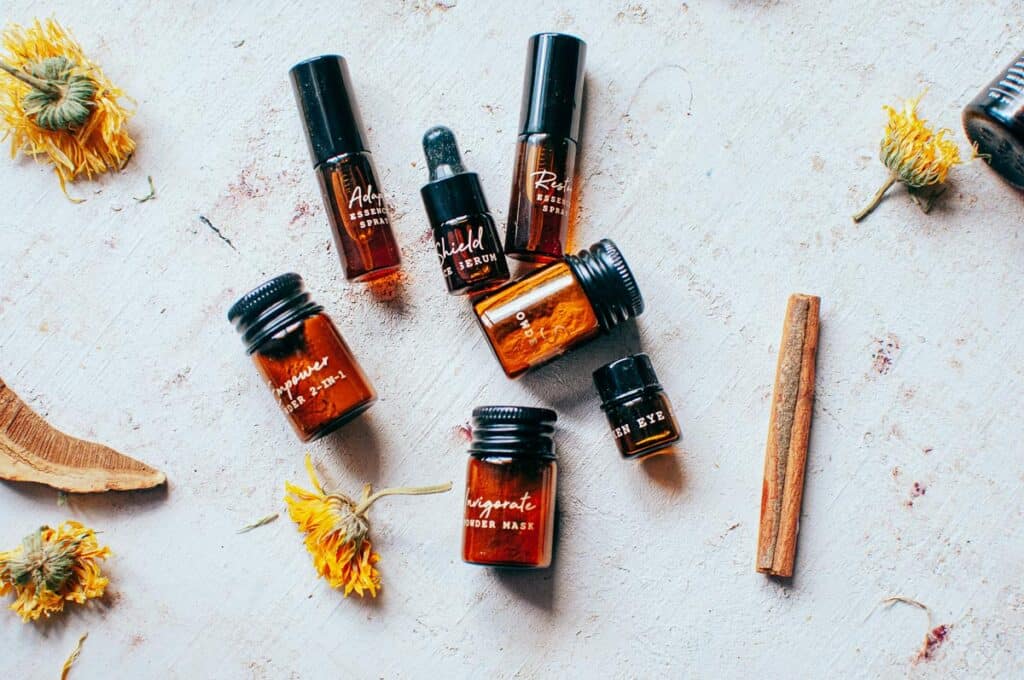 For The Biome
For The Biome is founded by Master Herbalist Paul Schulick, and long-time meditation teacher Barbi Schulick. So, it may come as no surprise that their wonderful skincare products are designed to nourish the mind and soul, as much as the body, as made evident by the meditations included on each product and broadcast live on their website every Wednesday. For The Biome is designed to support the health of your skin's microbiome and is made with 100% active food-grade ingredients you can feel good about putting on your skin.
Products
Discovery Trial Set: This is the easiest way to get a taste of all that For The Biome has to offer! You get Soothe Powder Cleanser, Empower Powder 2-in-1, Invigorate Powder Mask, Adapt Essence Spray, Restore Essence Spray, Awaken Eye Serum, and Shield Face Serum.
Adapt Essence Spray: A certified vegan hydrating blend of medicinal mushrooms and probiotics.
Empower Powder 2-in-1: A nourishing powder mask and cleanser duo that provides mega-hydration and firming power.
Shield Face Serum: A protective moisturizer with powerhouse ingredients such as rosehip seed and sea buckthorn, to name just a few.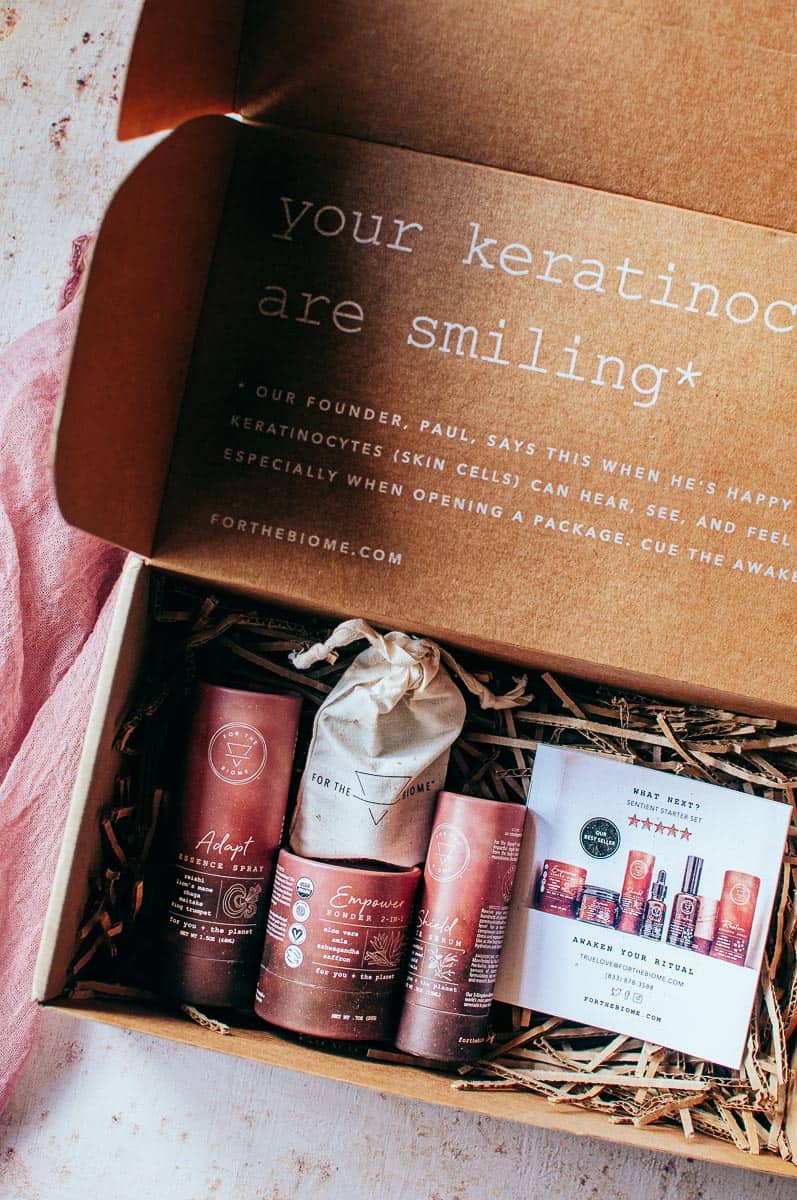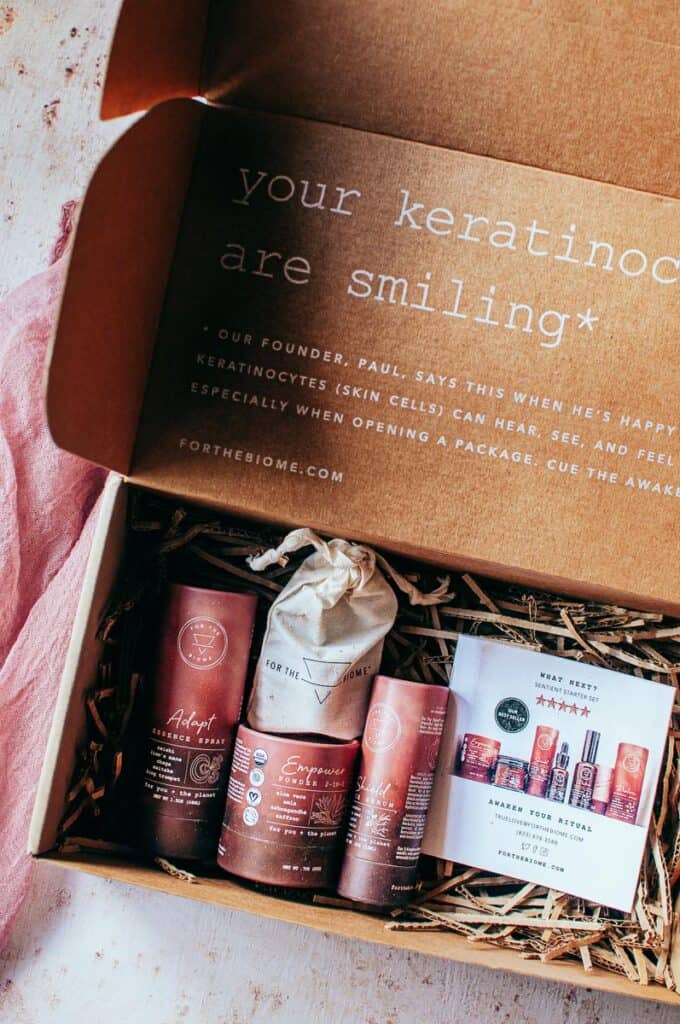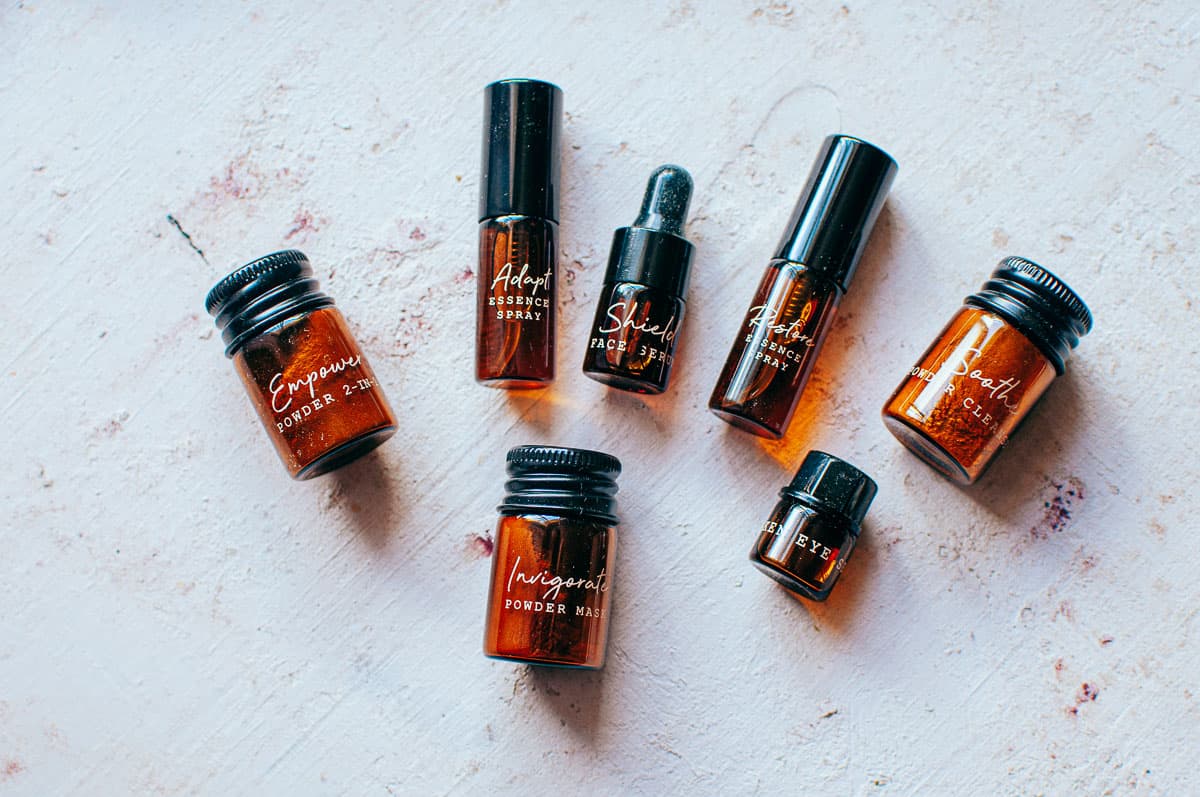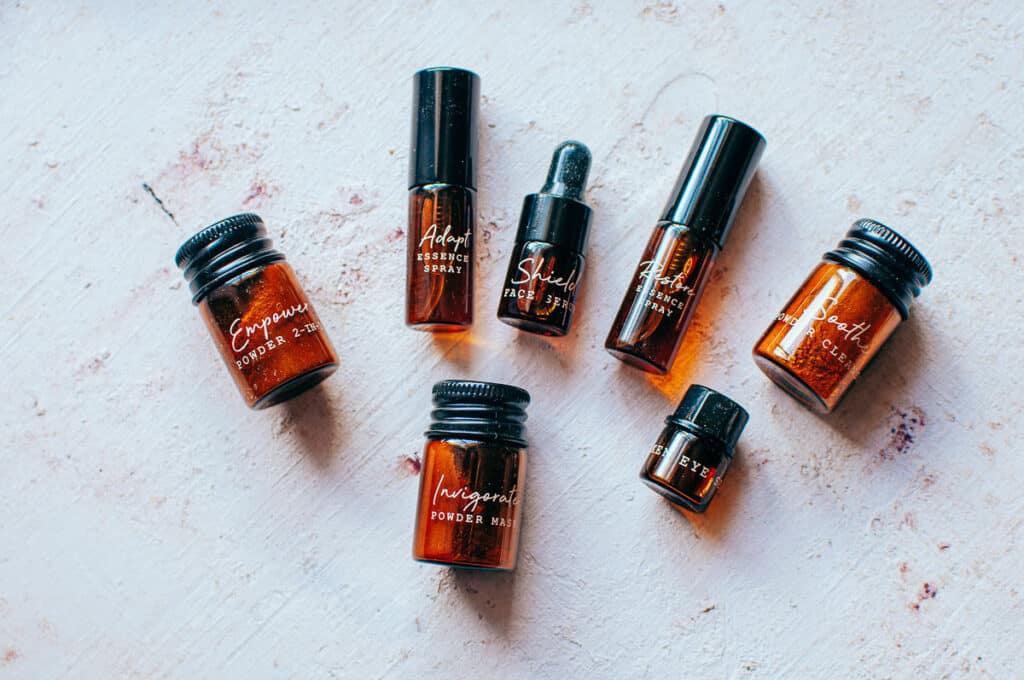 Intuitive Skincare
Do you ever go a few days without washing your face or simply try switching up your skincare routine? You may find that what your skin needs one day may not be what it needs the next. For The Biome is the perfect complement to an intuitive skincare ritual, as all products are designed to work with your skin rather than disrupt any natural processes. All products contain 100% active, whole ingredients that are entirely non-toxic and wholly nourishing so you never have to worry if using any of these products were the right choice or not.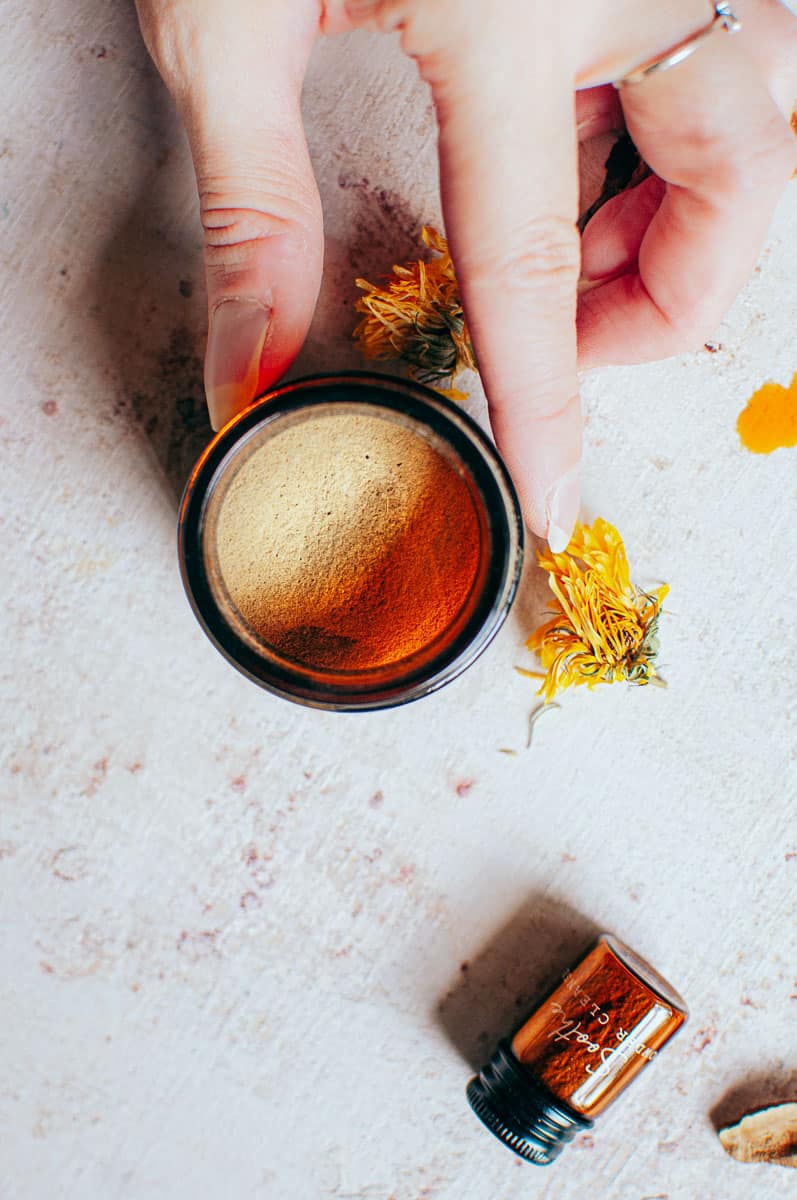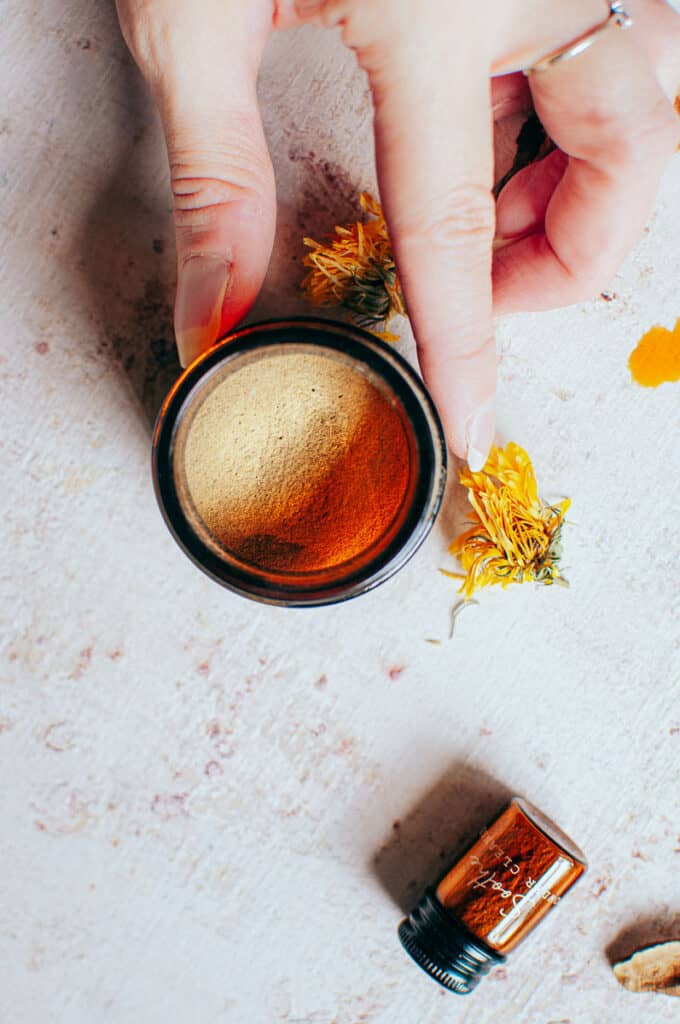 What is intuitive skincare? You may notice that sometimes your skin is on the drier side, and sometimes the oilier side. You may notice your skin feeling clean and fresh one day and dull and lackluster the next. It is important to pay attention to these signs and act accordingly. Some days you may not need extra moisturization, and others you may need all the help you can get. Our bodies are always communicating if we're willing to listen. Once we tap into it, we can begin to give our skin just what it needs.
My Two Cents
Not only are these products pretty to look at and come in reusable, sustainable packaging, they smell amazing and work just as well as they tout. Every one of these products delivers a nourishing boost of skincare love that you can feel immediately upon application. I find they always deliver just what you need.
Ready to give it a try?
Sample it: If you're itching to try ALL of For The Biome's products, then I highly recommend giving their Discovery Trial Set a try!
A Good Start: Snag their Sentient Starter Kit (contains honey), or their Vegan Starter Kit which contains three full-size products and makes for the perfect daily skincare ritual. BONUS: Grab a free toolkit with this purchase by using coupon code TOOLKIT!
Mix and Match: Create your own routine by shopping their products individually.
A SPECIAL DISCOUNT FOR YOU: Use coupon code MOONSPOONYUM for 10% off your purchase!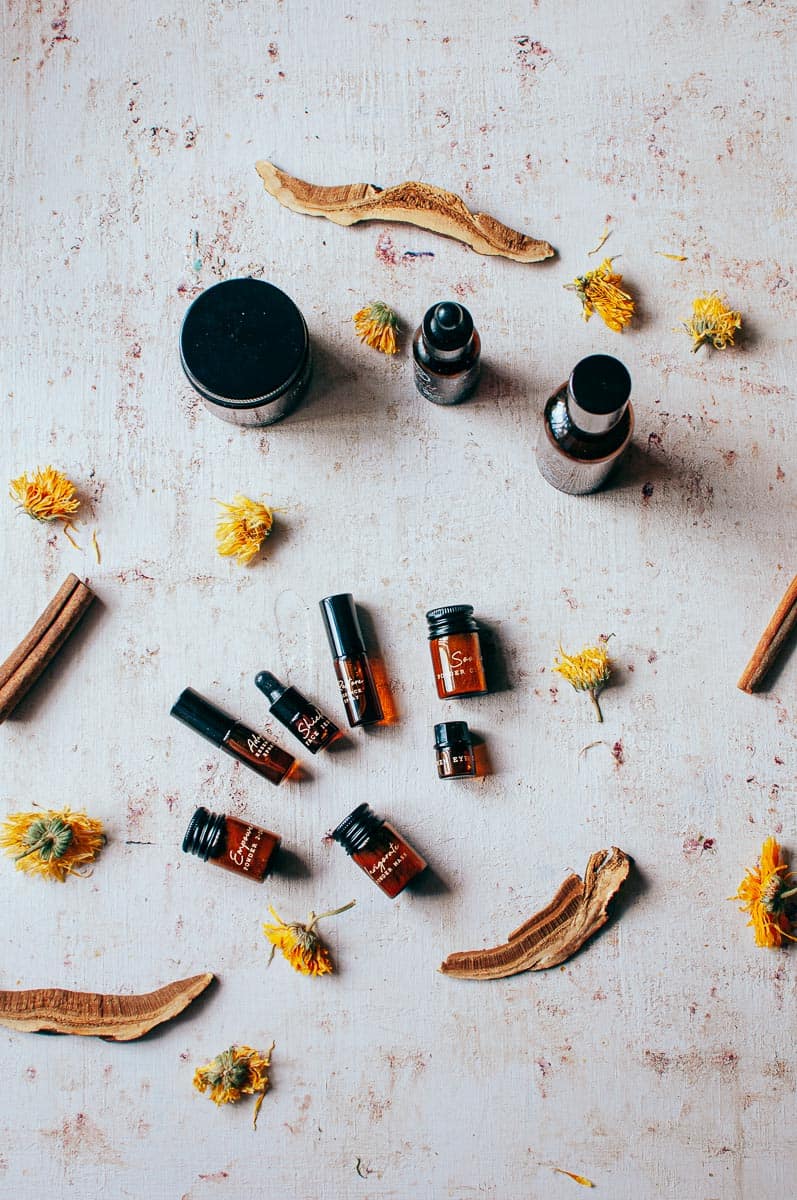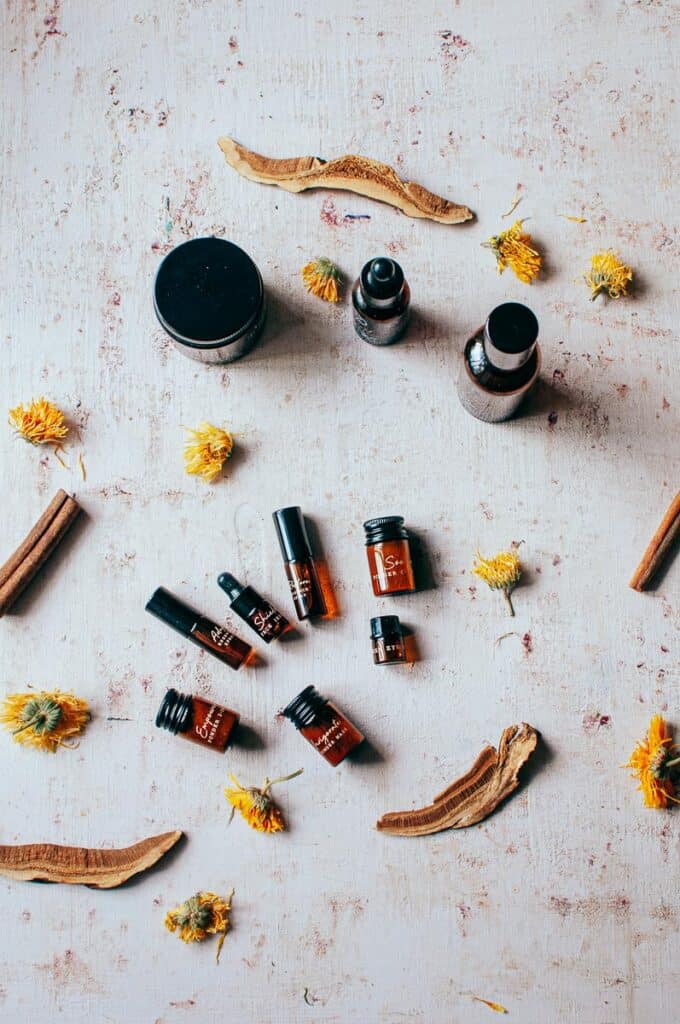 You Might Also Like
For The Biome: Sentient Skincare