For The Biome: Sentient Skincare
This post may contain affiliate links, and we receive an affiliate commission for any purchases made by you using these links. We appreciate your support!
We know times are trying right now, so what better time to create a new little self-care ritual than now? I recently did just that and tried some cutting edge products from skin health company, For The Biome. For The Biome is a lovely little company founded by Paul Schulick, a Master Herbalist. All of their products are made with gentle, non-toxic, nourishing ingredients that support the microbiome of your skin, and serve to heal and support all skin types and tones. I was intrigued by their emphasis on skin health and it's link to the health of the skin's microbiome (the friendly bacteria living on the skin). With 100% active + whole ingredients, I appreciate that these products are formulated without the use of harsh chemicals. (In the absence of disruptive ingredients, our skin can heal much in the way the Earth is healing right now!)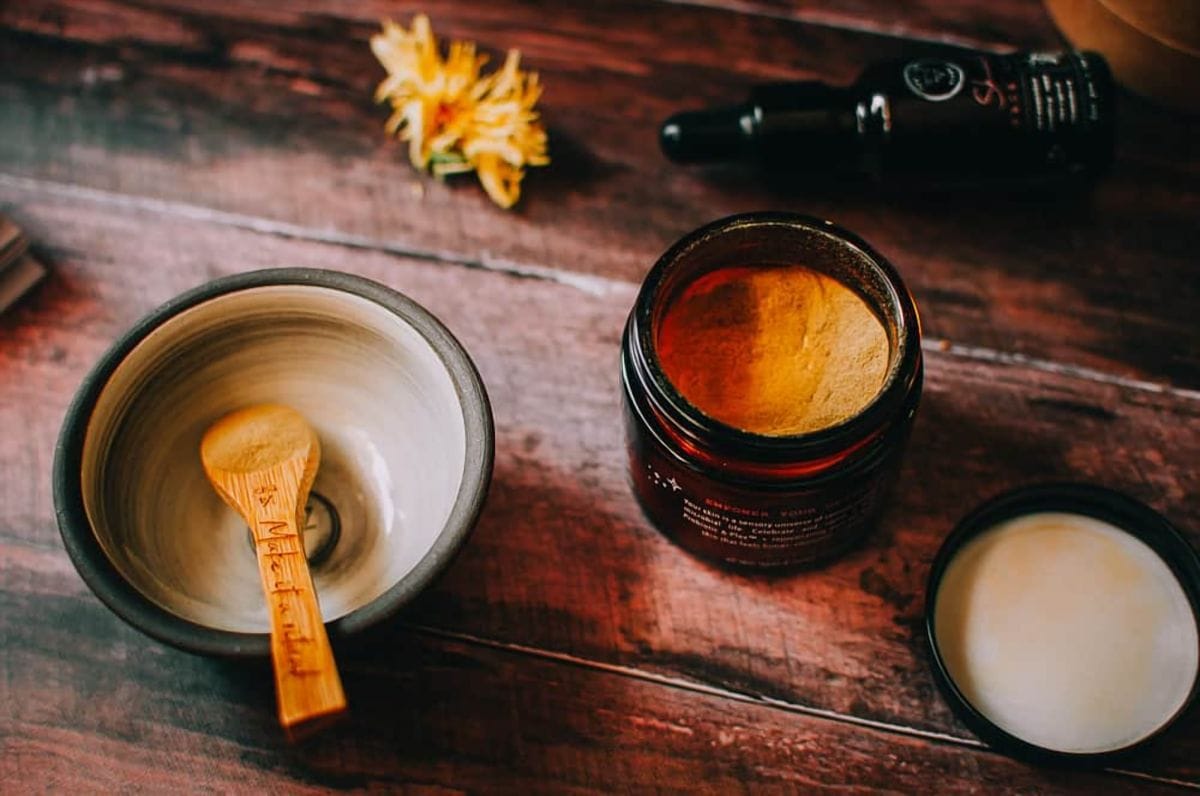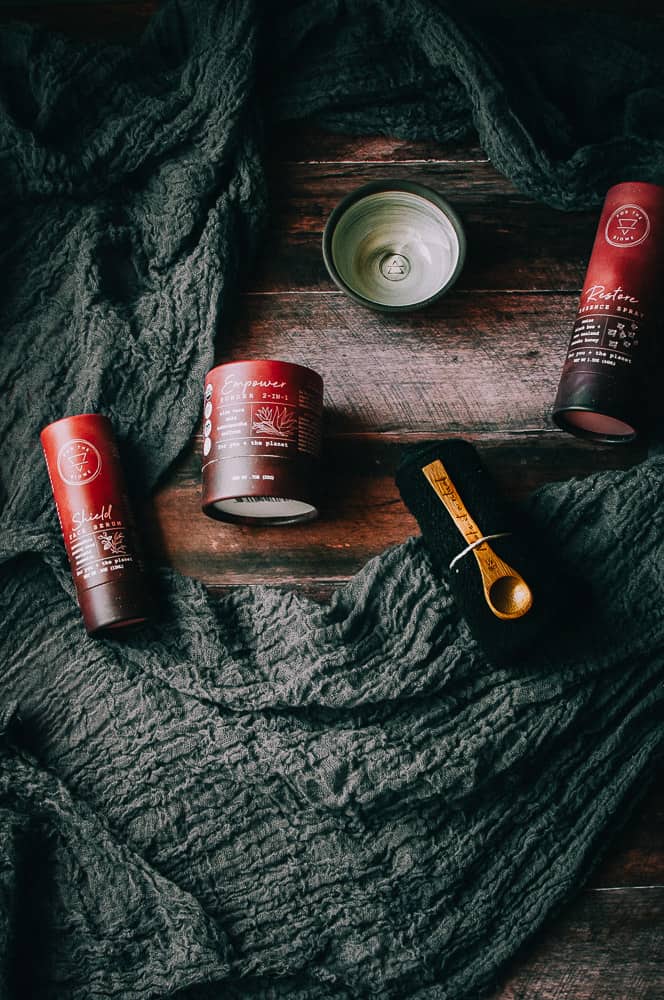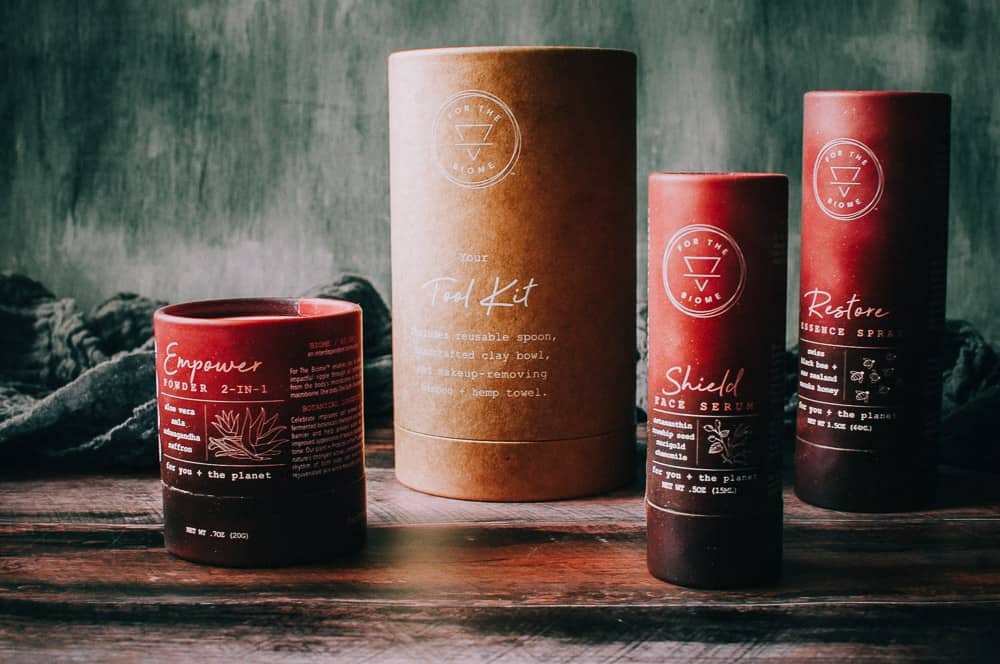 Products
I sampled For The Biome's Sentient Starter Set which includes:
Empower Powder 2-in-1 with a blend of probiotics, ashwagandha, clove, amla, chamomile, sprouted oats, turmeric, saffron, cinnamon, marigold, reishi and aloe vera.
Restore Essence Spray with fermented manuka honey, vanilla, probiotics, Zymomonas mobilis + Swiss black bee honey ferment.
Shield Face Serum with astaxanthin, chamomile, marigold, vanilla, sea buckthorn, raspberry seed, coconut and rosehip seed.
With a first purchase of this set, you can also grab their Tool Kit which includes a beautiful little ceramic mixing bowl, bamboo spoon and a two-sided cleansing cloth.
And best of all? You can grab this set for 10% using code MOONSPOONYUM!
Do you want to sample their product line before committing? They have an amazing Discovery Trial Set which includes all 7 products that they carry!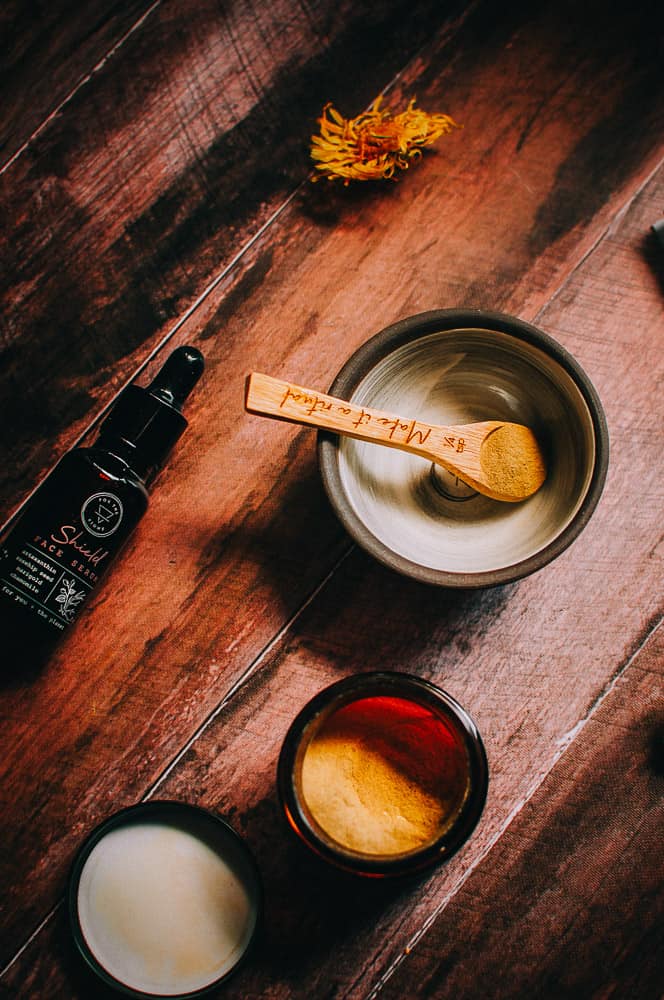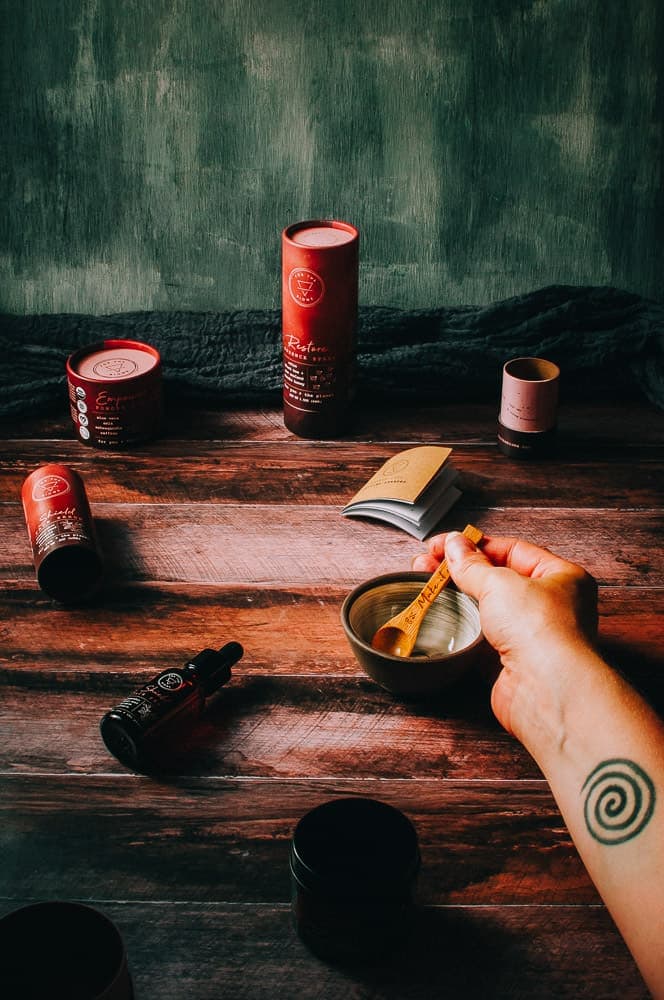 My Experience
Right off the bat, the packaging design and colors jumped out at me as being representative of For The Biome's mission, ingredients and focus on a mind-body approach to skincare.
The Empower Powder is nicely exfoliating without being too harsh, smells great and leaves your skin feeling pleasntly soft and clean.
The Restore Essence Spray is cool, calm and refreshing and a nice burst of hydration on a freshly cleaned face.
The Shield Face Serum is moisturizing without feeling greasy, absorbs quickly and leaves the skin feeling nice and supple.
The Tool Kit really comes in handy, works well with their products, and are beautiful to boot!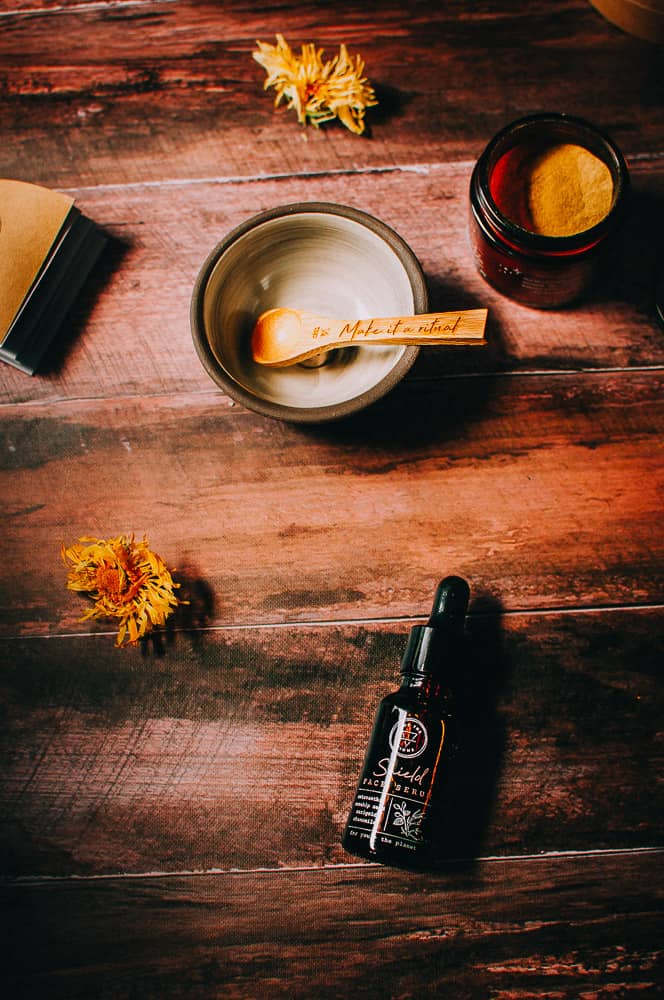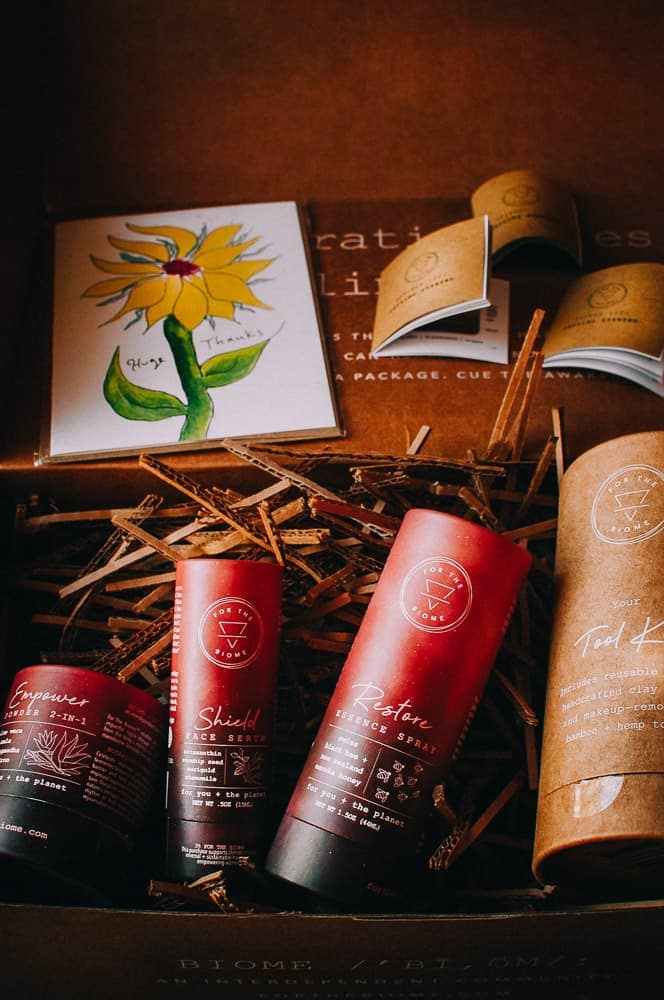 Complimentary Guided Meditations
For The Biome's co-founder, Barbi Schulick broadcasts live guided meditations every Wednesday at 11:30AM EST. These can be a great complement to your self-care rituals (i.e. using the facial powder as a mask) or to tune into any time you feel you could use a little stillness. You can also find an archive of (always free!) previous meditations on the site, too.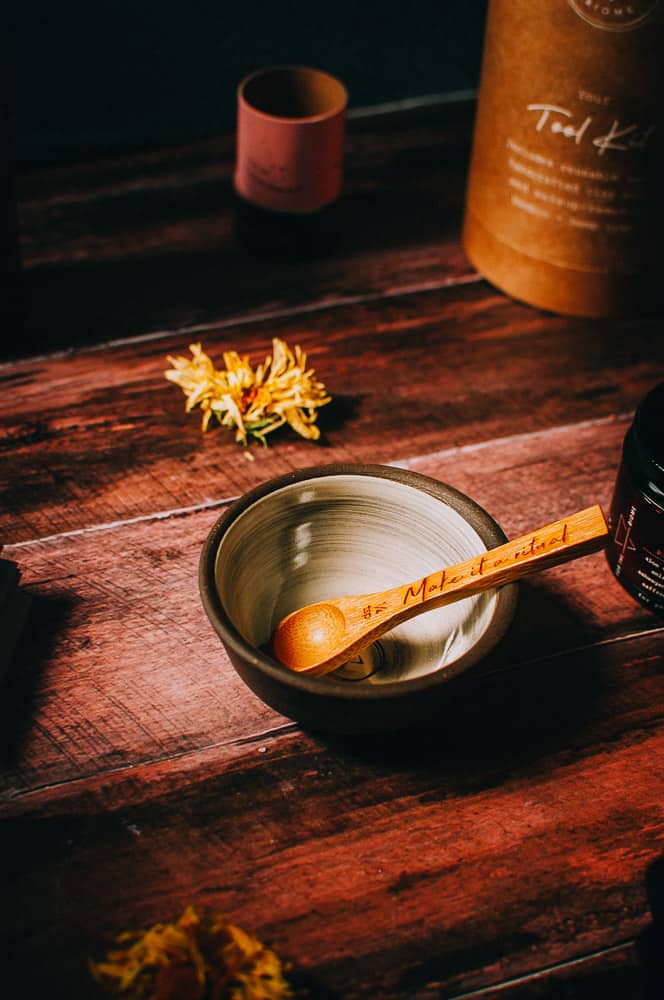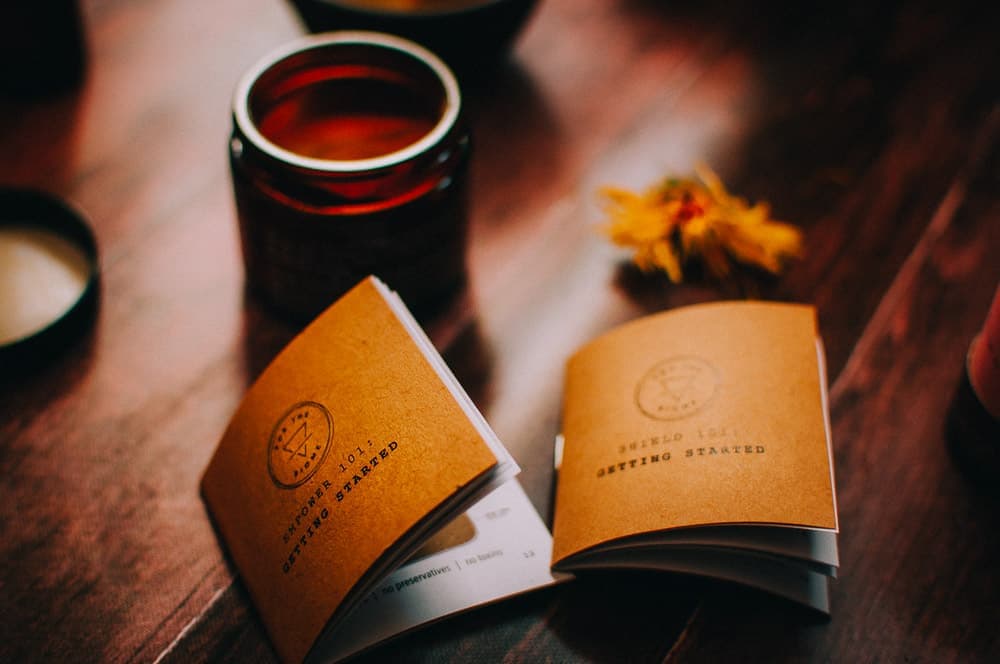 Shop For The Biome
You can grab the Discovery Trial Set $38 or grab any of their other wonderful products for 10% off using code MOONSPOONYUM at forthebiome.com.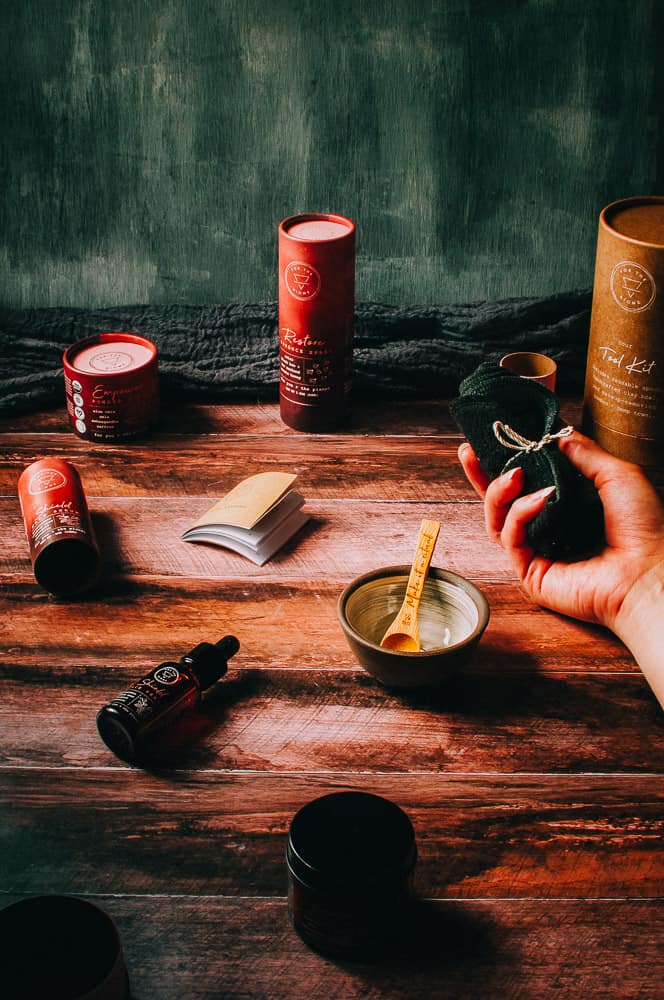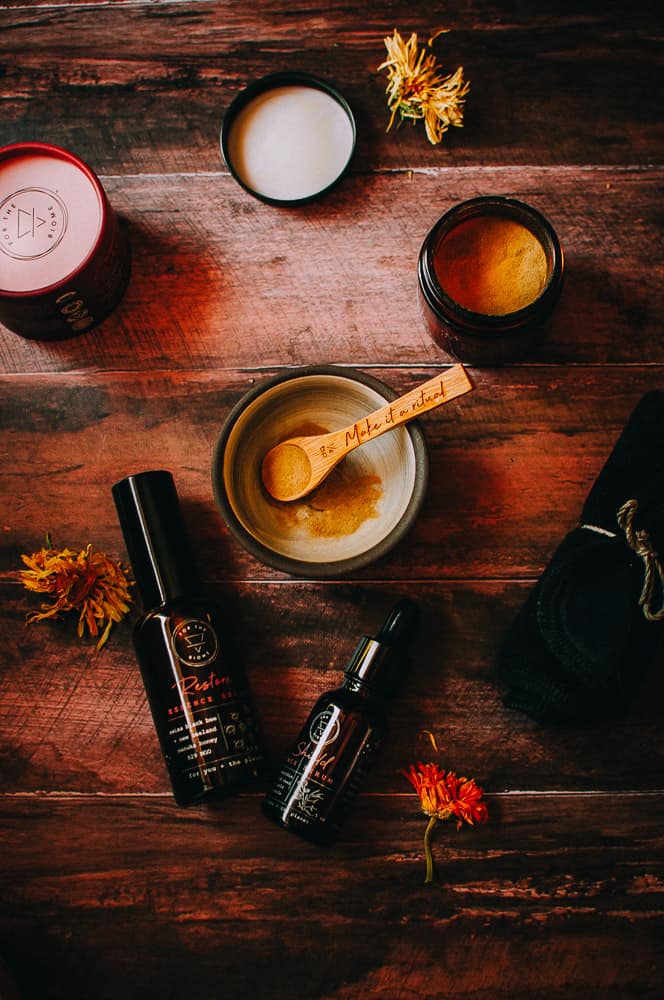 This post is sponsored by For The Biome. All opinions expressed are my own.