My review of Jord Watches' nature-inspired Cora Polaris self-winding automatic modern watch with a wood & metal constellation design in Walnut & Midnight Blue. Plus, a GIVEAWAY!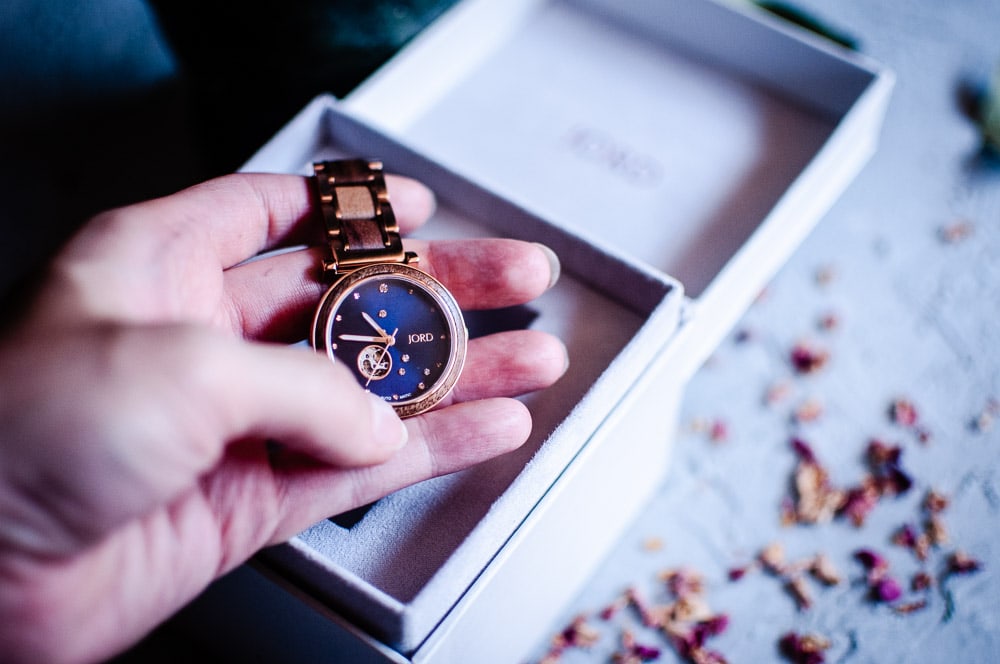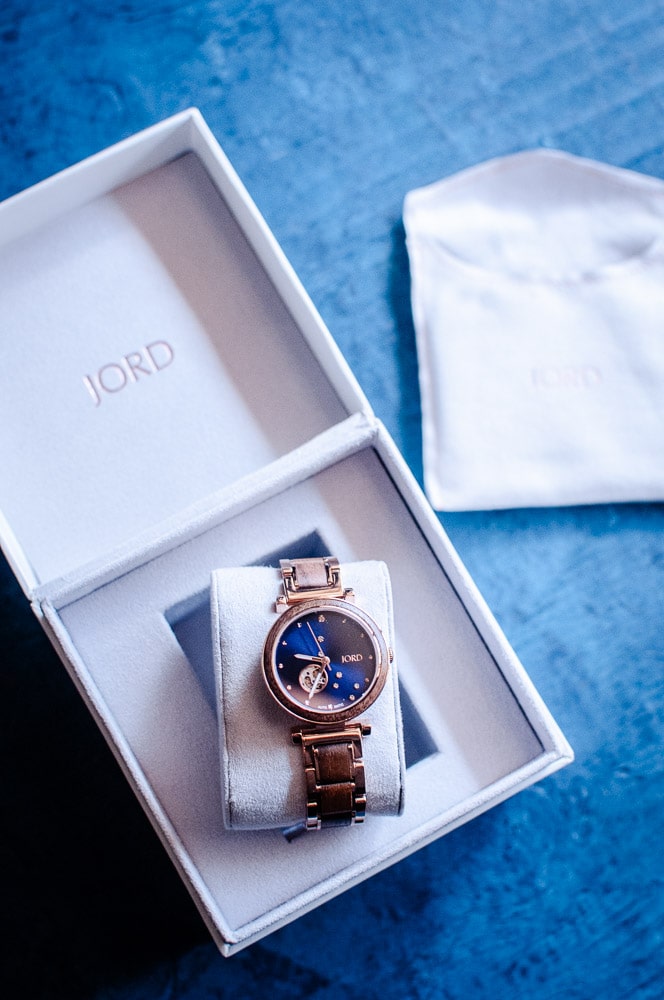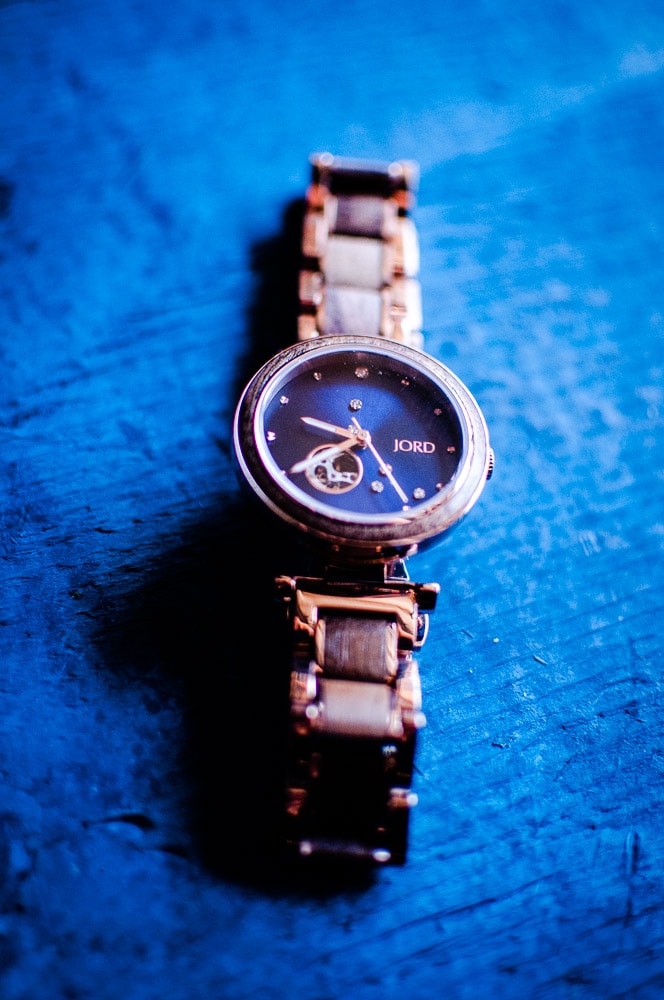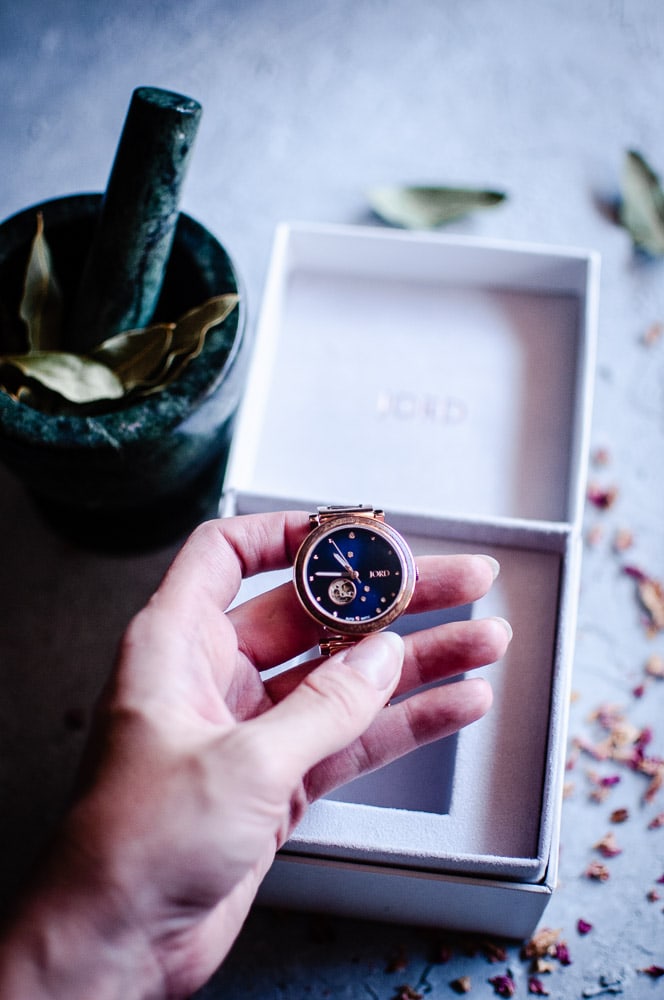 JORD is a family-owned business in St Louis, Missouri. JORD is pronounced YODE, and is a Norse word meaning "earth". JORD Watches are greatly inspired by nature, and are produced using all natural materials, whilst having no part in global deforestation! JORD watches are truly unique, one-of-kind creations with a variety of special features. JORD produces watches for both men and women, as well as sunglasses, caps, and Apple watch bands.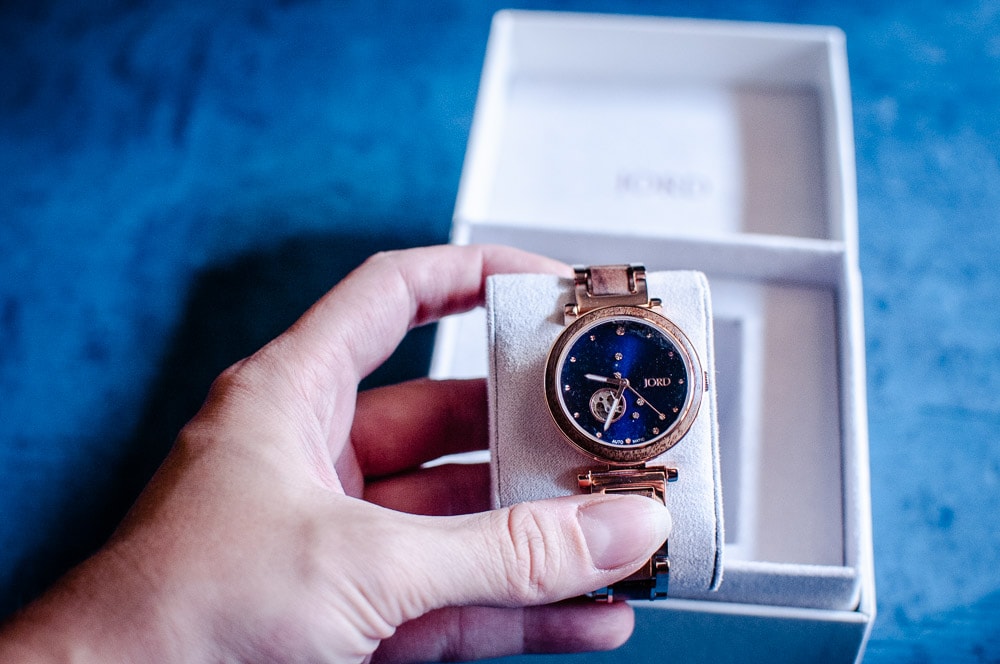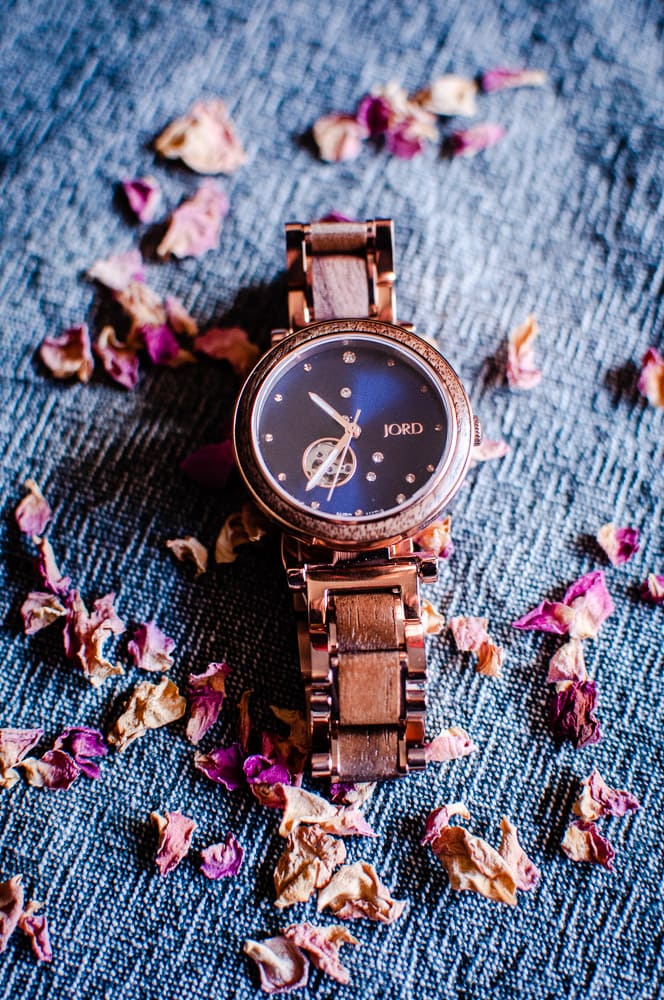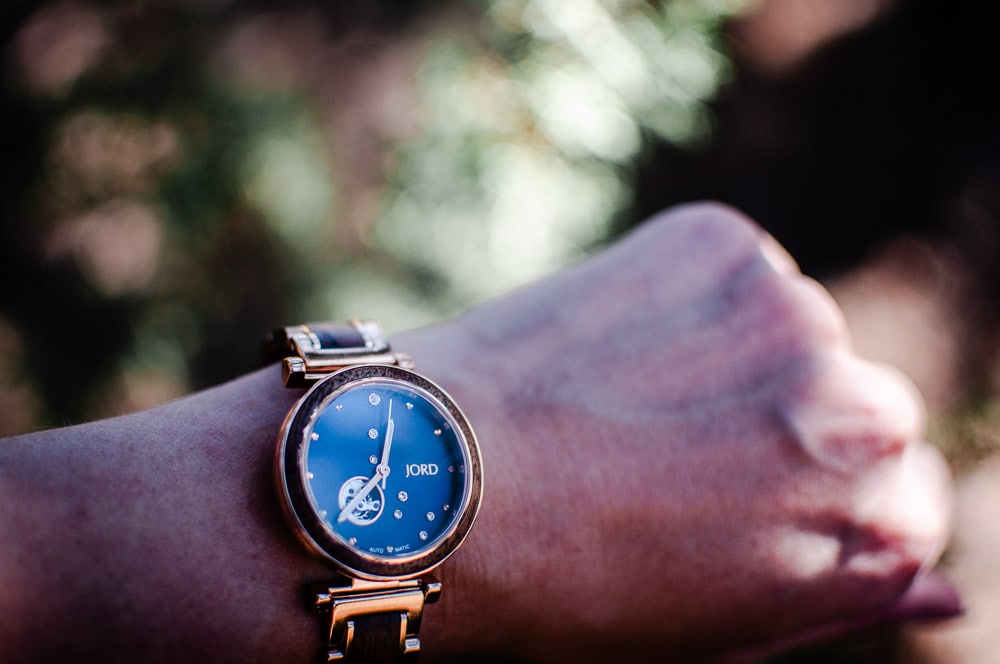 Watch Details
Citizen Miyota 6t28 Movement
Crystals form the Little Dipper
My Favorite Cookware!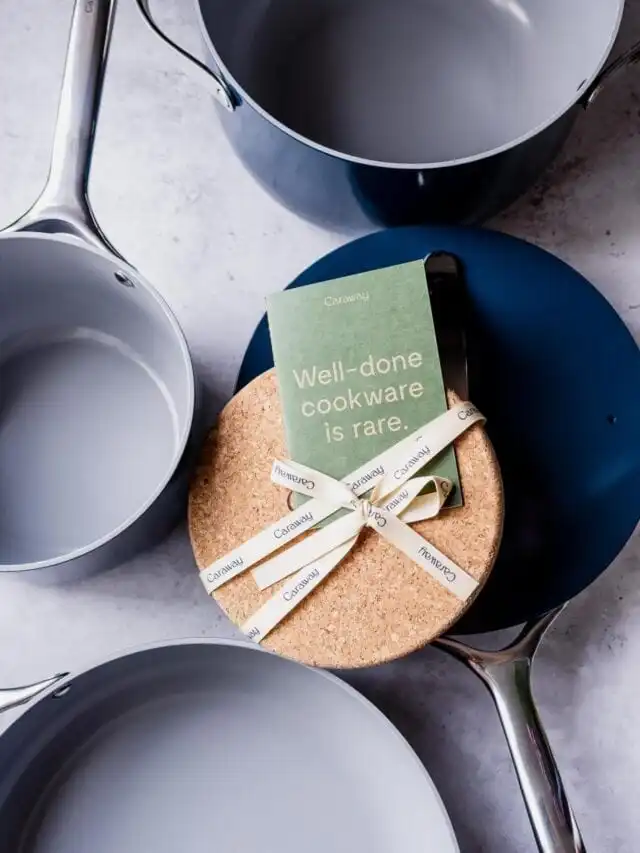 21 jewel, Perpetual Self-Winding
Open Heart on the Face
Open Back- Movement Visible
Sapphire crystal glass
Swarovski crystals
Polished metal in rose gold tones
What's Included with a Cora Polaris Watch:
1 Cora Polaris Watch enclosed in a plush box
User's manual
Wood polishing liquid pen
Polishing cloth bag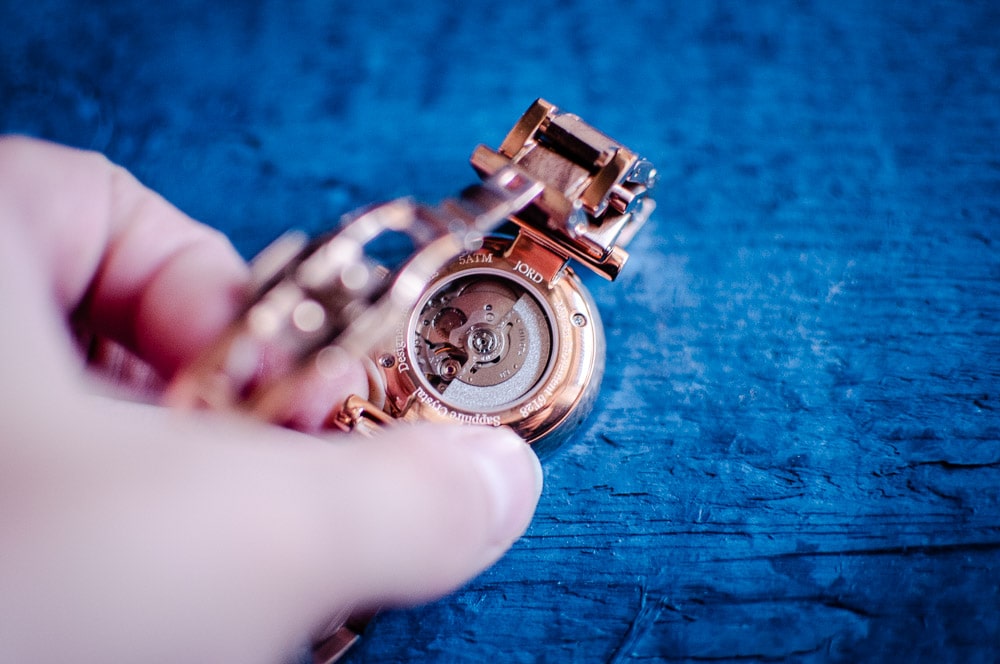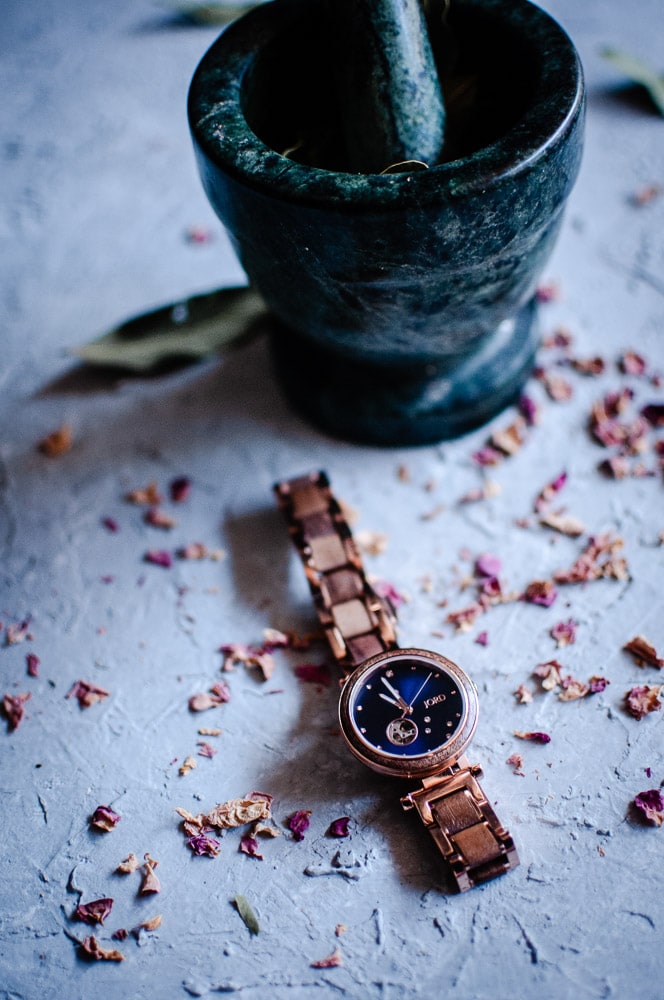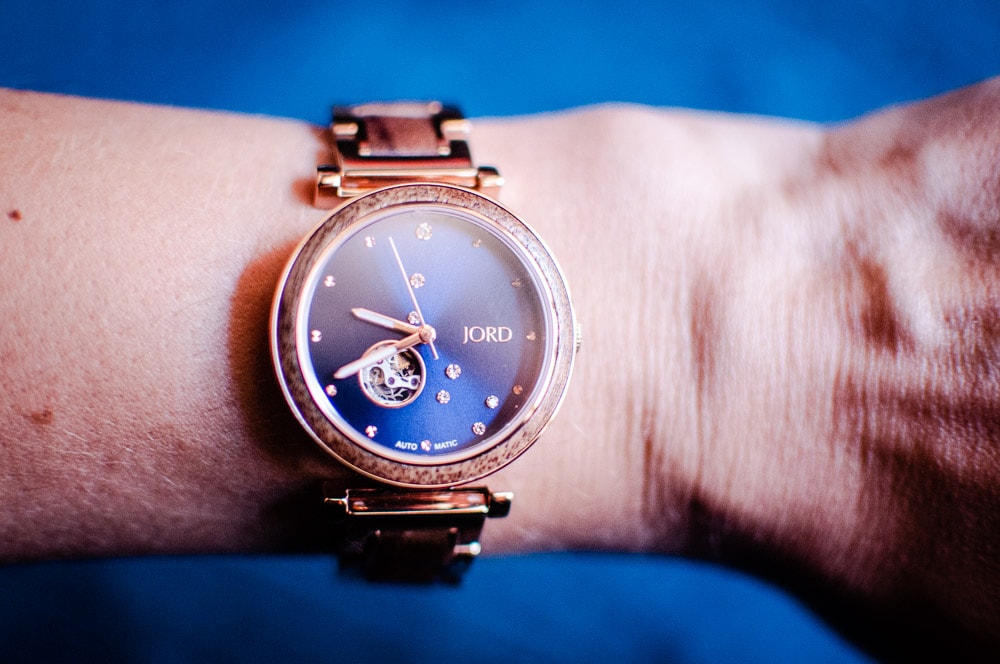 Giving it a Try
I wore my Walnut & Midnight Blue Cora Polaris Watch both while shooting a recipe., and while on a hike. It was comfortable, flexible, and what I most noticed was just how beautiful this watch is when catching a variety of light. It takes on a magical glow, and most certainly fits right in when in natural settings!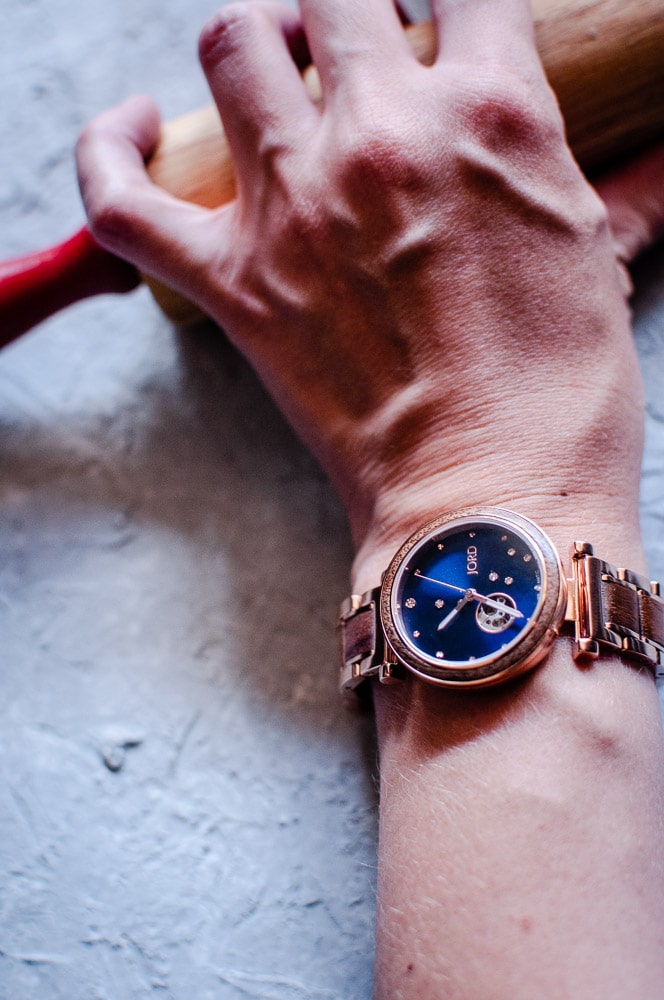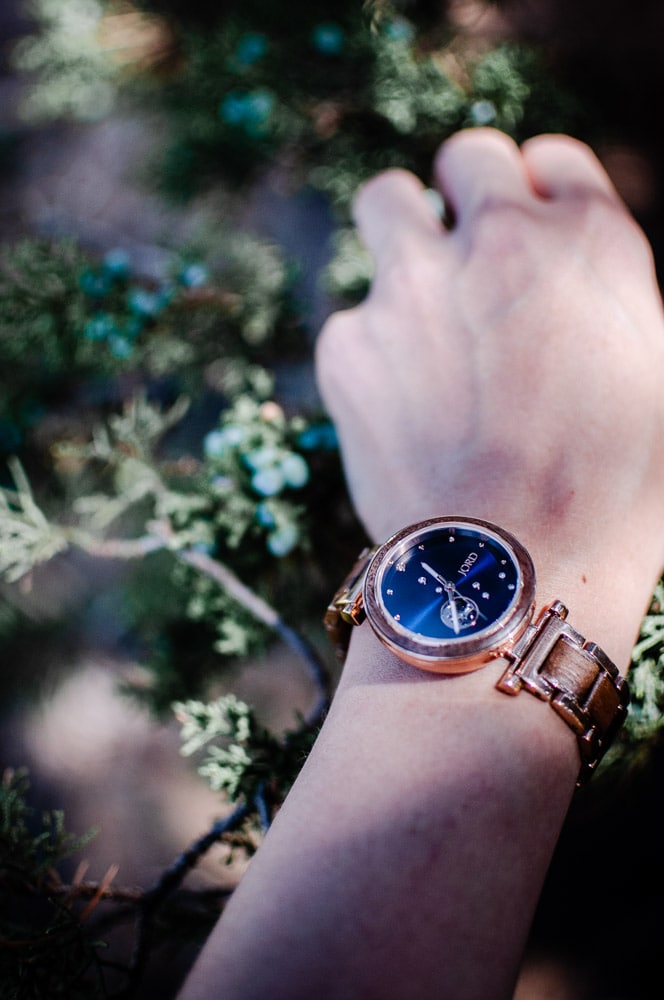 Product Review
I was beyond excited to see my Jord Watch arrive on the doorstep, and I was anxious to see how well its beauty translated in real life. The result? This Cora Polaris watch is truly mesmerizing. Now, I've never been one big on jewelry in general, but this watch swept me off my feet at first glance. The watch face is most definitely reminiscent of a night sky, and if you know me, you know I love all things celestial — and this watch certainly doesn't disappoint! The Cora Polaris watch was also much lighter than I anticipated, and splash proof (a must for me!). All in all, this beauty of a watch is unique, and perfect for a nature lover like myself!
is both modern & classic.

is completely automatic (self-winding!).

is lightweight, yet sturdy.

has a beautiful shine AND earthiness.

is easy to put on, and adjust time.

is super comfortable to wear.

has a wonderful little window into the inner workings of the timepiece on the back.

can be custom-sized.

can be engraved on the back.

created with the environment in mind.

superbly BEAUTIFUL!
This amazing natural wood watch brings to mind both the magic of the night sky and the grounding power of the earth. The Cora Polaris is truly a sight to behold! I could not recommend the beauty and customer service you will encounter at JORD Watches highly enough! Enter the GIVEAWAY for a chance to win $100.00 off your choice of watch below! XO.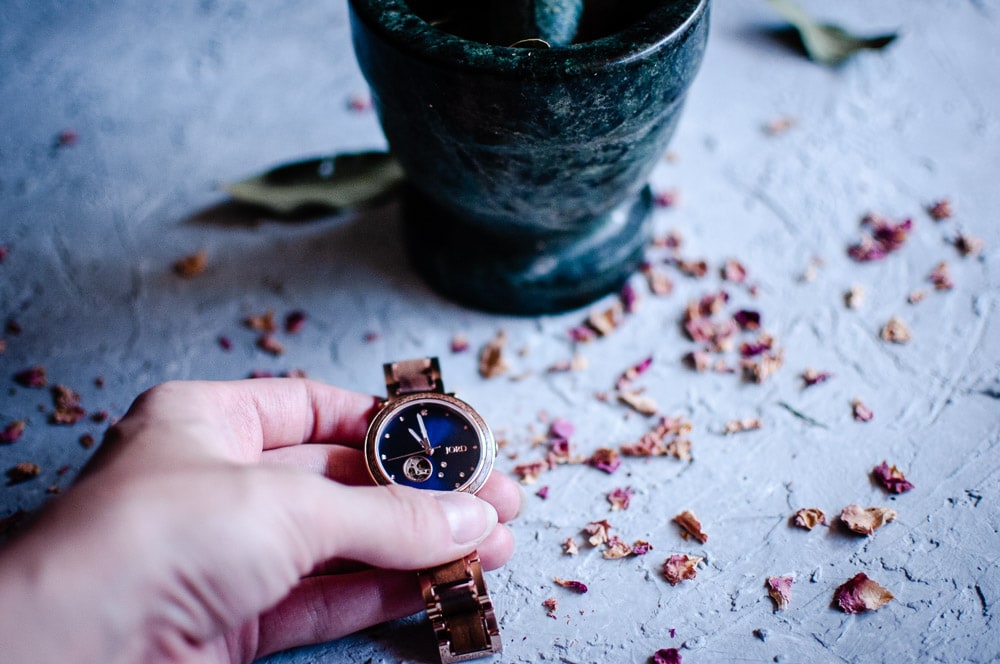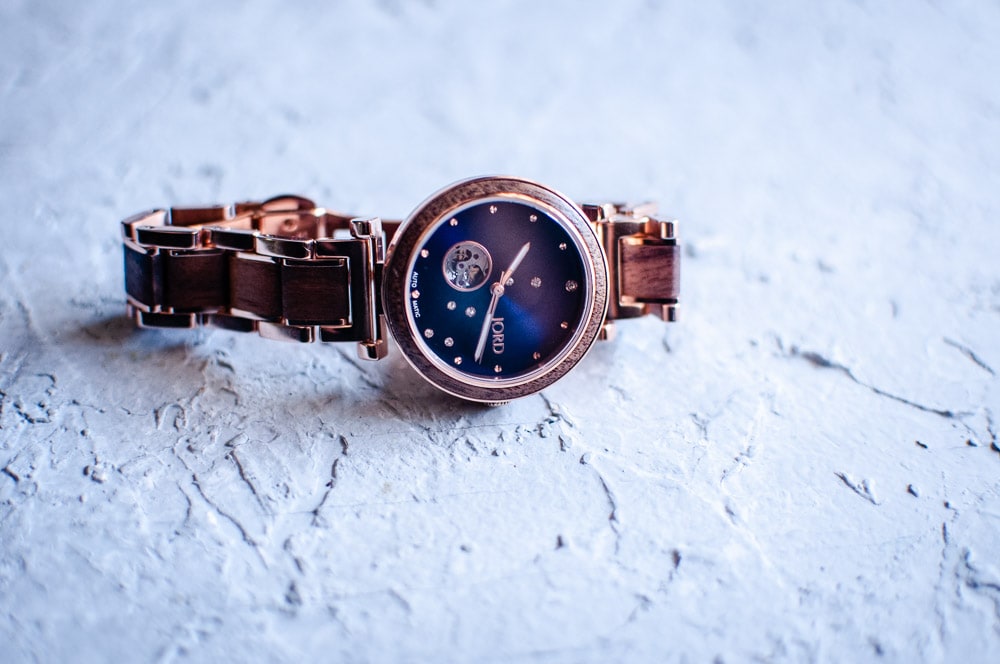 GIVEAWAY
Enter to Win $100 Off the Jord Watch of Your Choice HERE. Giveaway closes 9/29/2019.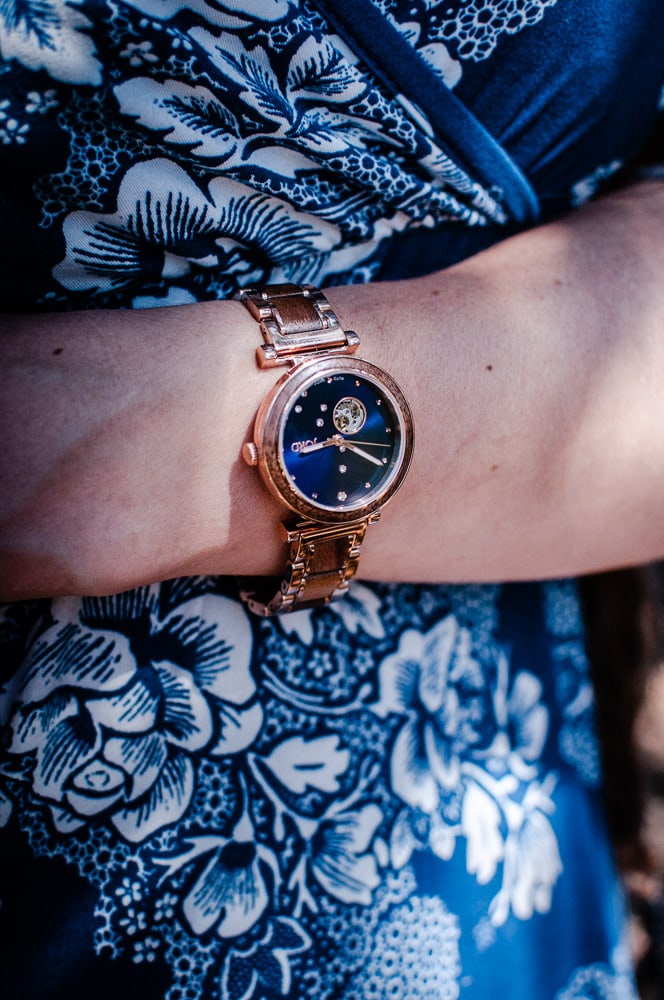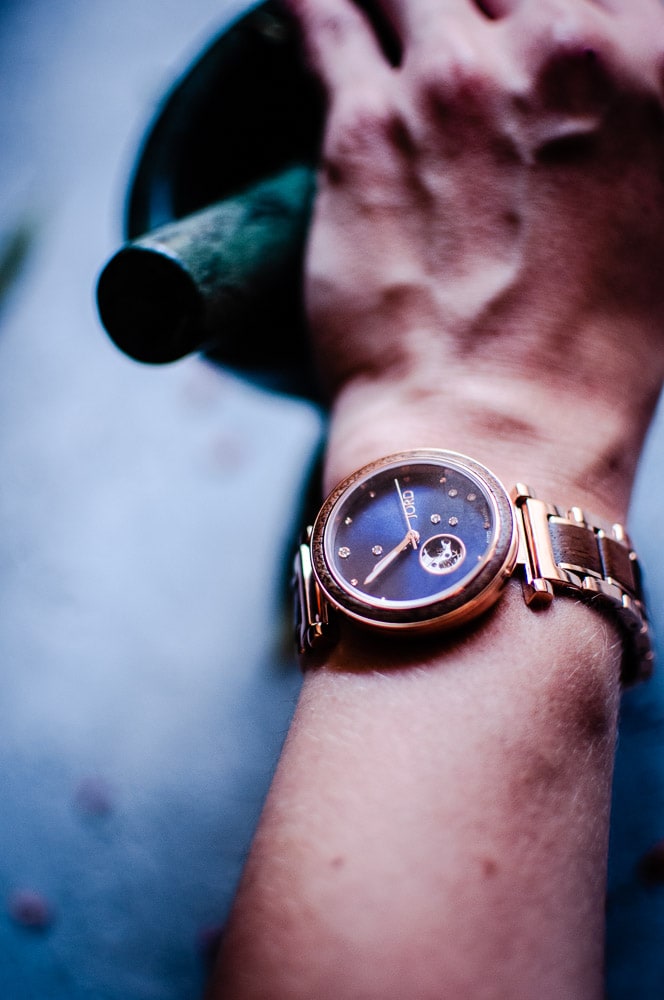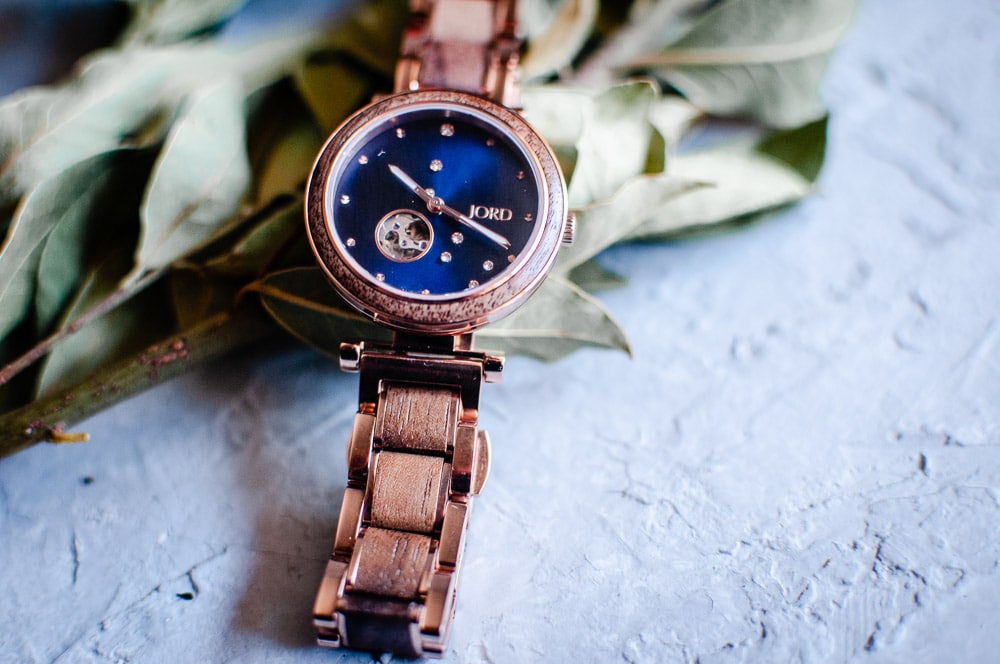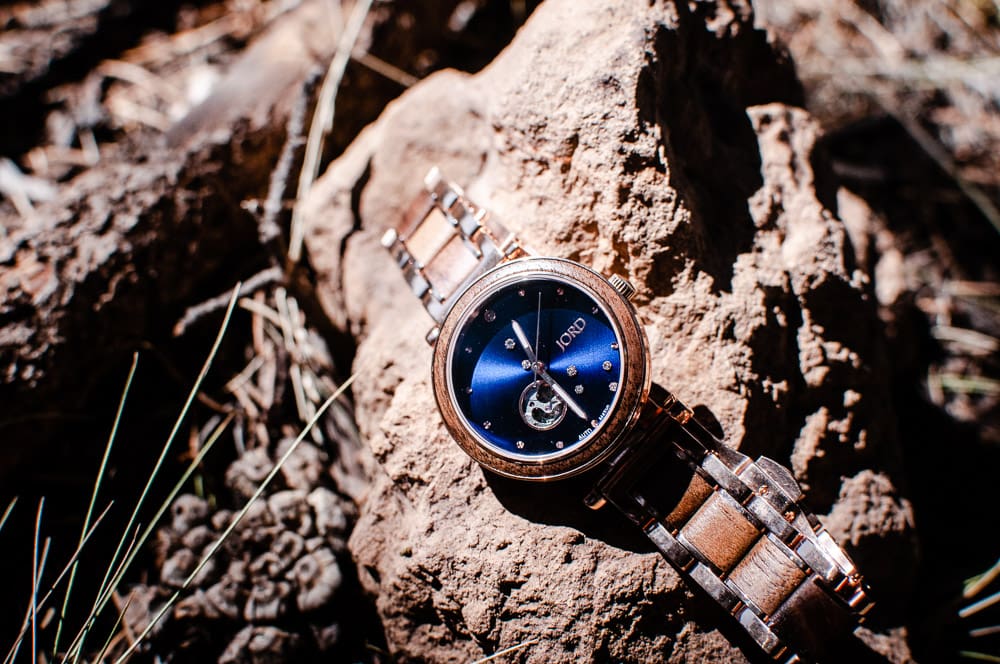 Buy Jord Watches Cora Polaris HERE.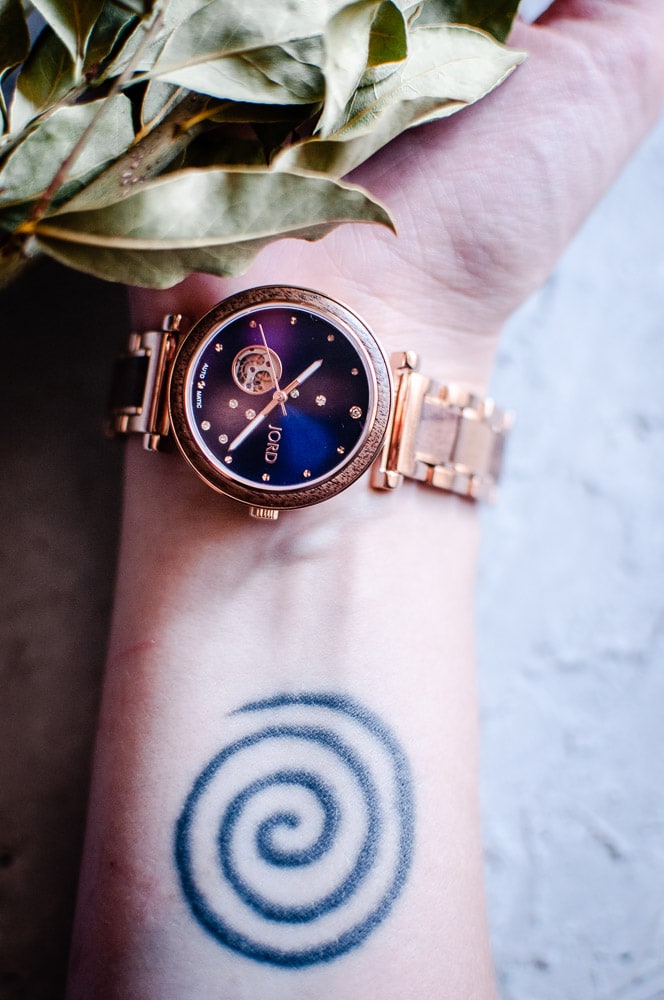 Helpful Links
Cora Polaris Walnut & Midnight Blue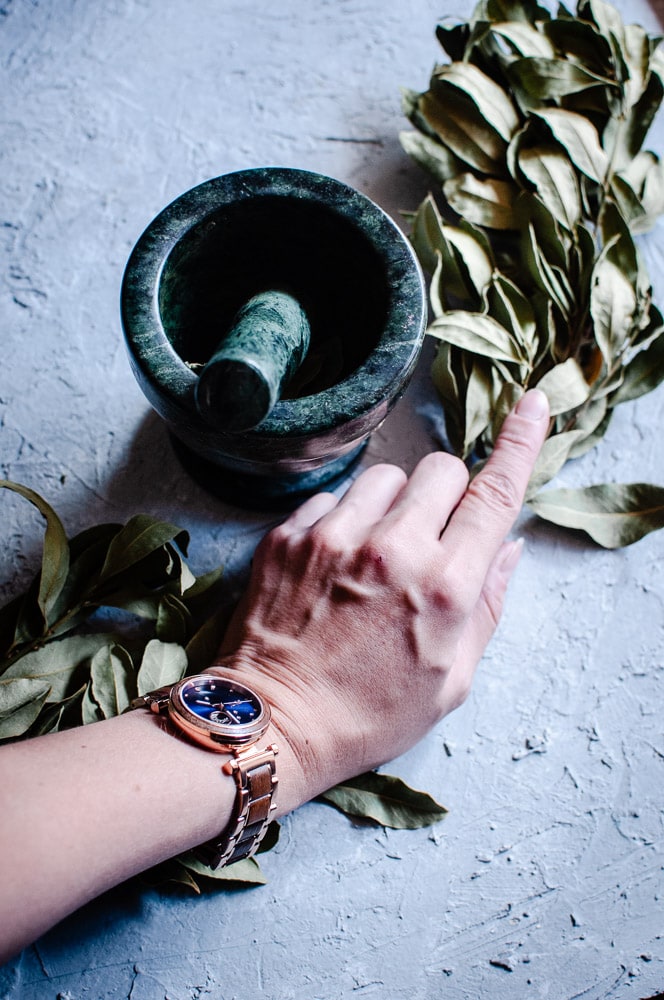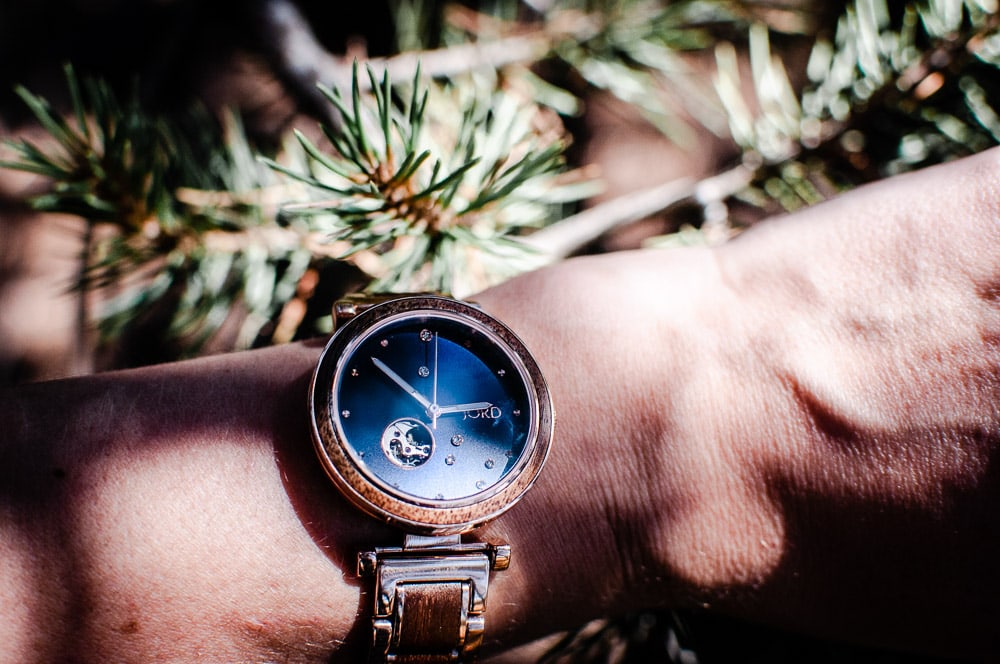 Pin it for Later