An Interview with Gabriella and Joe of Putumayo Kitchen
Gabriella and Joseph are the couple behind Putumayo Kitchen. They're passionate about creating and sharing plant-based recipes, and ideas for sustainable/natural living, and exploring the world of herbal medicine. Their work is influenced and shaped by their travels around the world together and a shared enthusiasm for holistic health & healing.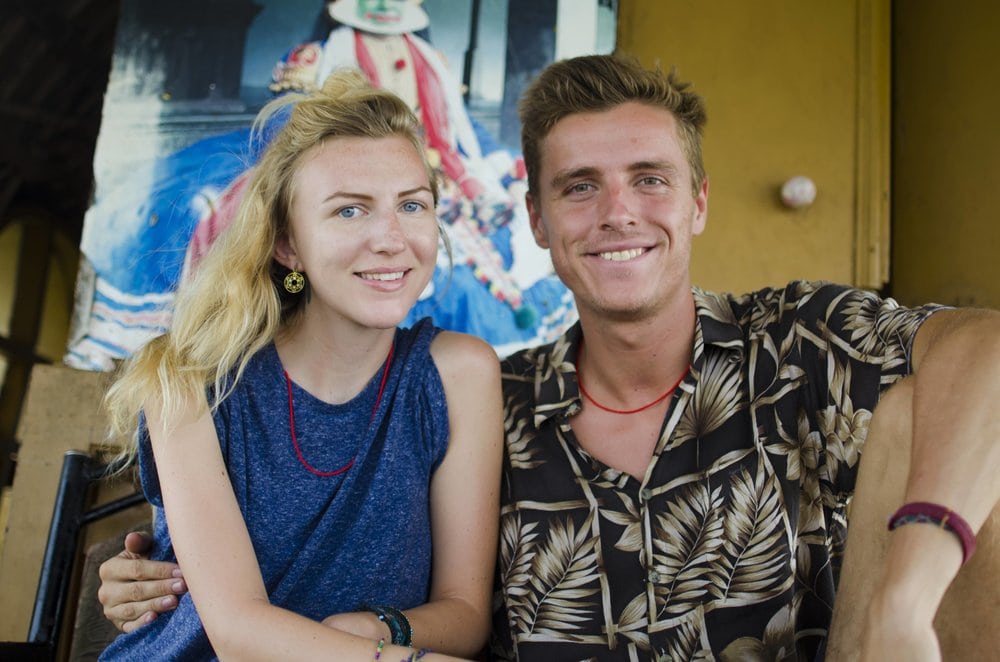 Putumayo Kitchen is a food blog that caught my eye not only for the visually striking images but also for the wholly enchanting recipe creations that convey the feel of faraway travels. Gabriella and Joe have managed to create incredibly unique, original, and vibrant recipes paired with magical imagery for an all-around outstanding reader experience. Throw in some travel, health, and lifestyle tips and you have one well-rounded blog that will keep you engaged for hours on end. Putumayo Kitchen is truly one of my biggest inspirations; and the fact that Gabriella and Joe are such warm, kind people certainly makes Putumayo Kitchen even more to love! I so hope you enjoy diving into their world and discovering the beauty that is Putumayo Kitchen for yourself! Enjoy. xo.
The Interview:
Where do you find inspiration?
Nature is our greatest inspiration. When we connect with the natural world we both become alive with more ideas, dreams, purpose, and energy. We also feel so inspired learning about plants & herbal medicine, listening to podcasts, reading inspirational books, and travelling to new places.
For you, what is a typical:
Breakfast – What we eat for breakfast changes a lot depending on the season and also how much time we have in the mornings! Recently we've been loving homemade seed bread topped with mushrooms, spinach, and tahini. If we're short on time we'll make a blueberry porridge with added flaxseeds and chia seeds.
Lunch – We try to have a colourful lunch with lots of seasonal vegetables. Most days this looks like a large salad with fermented vegetables, roasted sweet potato, homemade hummus, and quinoa or lentils. We also love making frittata with chickpea flour and herbs from the garden.
Dinner – Dinner is really varied for us and is normally some type of curry, oven-baked vegetable dish, or stew. We love roasted portobello mushrooms with a miso dressing.
Snack – Fresh fruit, or for a real treat, Medjool dates dipped in almond butter or tahini.
Dessert – Our Hazelnut Chocolate Ferrero Rocher Bars.
What is one beverage that you never tire of?
Our homemade cacao tonic which we make with ceremonial or raw cacao, oat milk, cayenne, cinnamon, raw honey, and normally some kind of medicinal mushroom powder (such as reishi). This drink is a daily ritual for us and brings us so much joy. Not only is cacao so delicious but we also find it to be really calming and nourishing. We recently spent some time in Guatemala and enjoyed so much cacao there!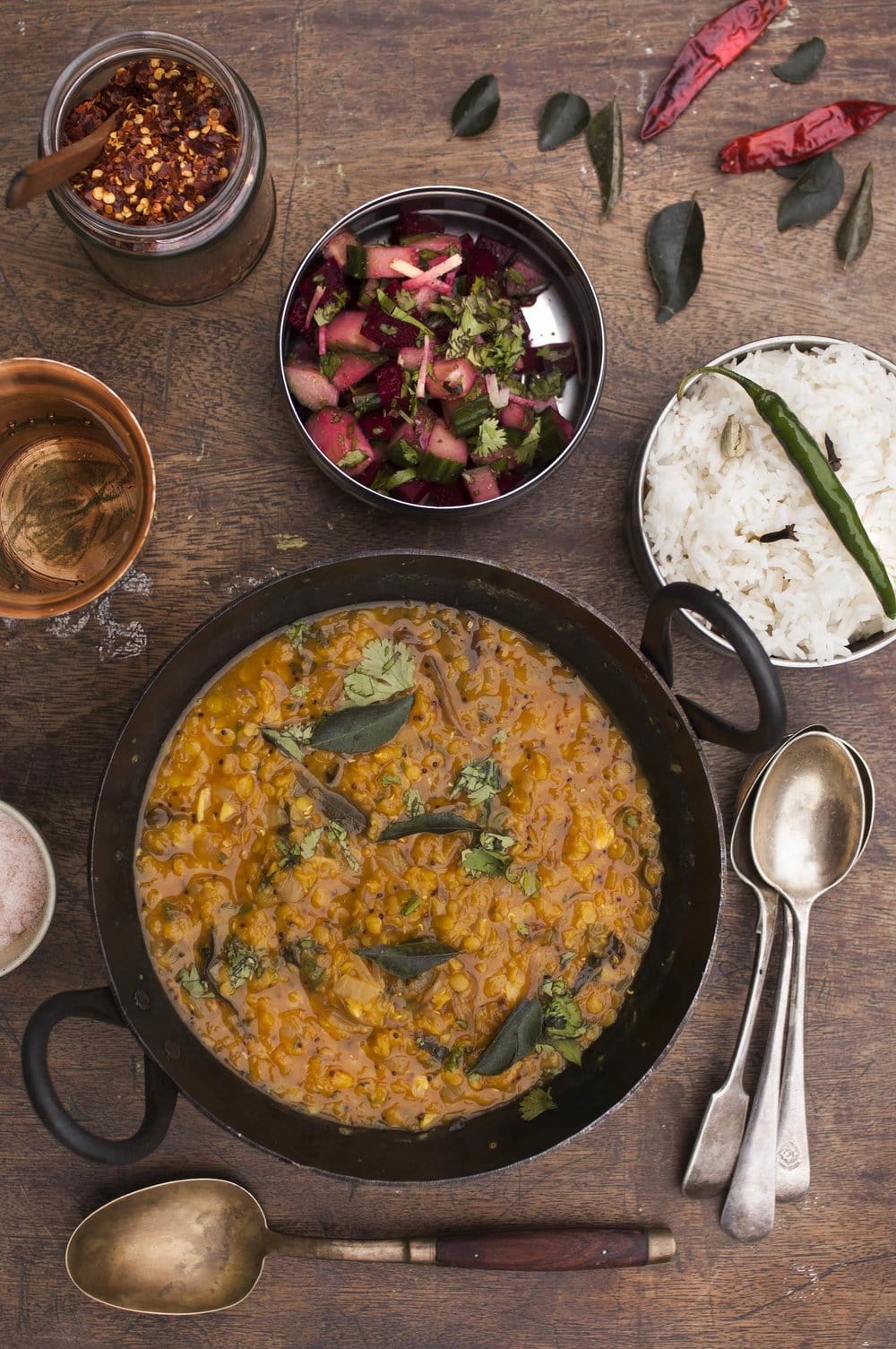 What's one tried & true recipe from your blog that you make rather frequently?
Our yellow split pea dal with fenugreek is one of our most loved and made recipes.
What's one kitchen gadget, tool, or appliance that you could not live without and would recommend to readers?
We like to keep it simple, so the most important thing for us is having a good quality knife. In terms of appliances, we use our Nutribullet blender nearly every day for making sauces, smoothies, and soups.
Please name three of your favorite food blogs and one favorite quality that stands out for each:
Golubka Kitchen – We always feel so inspired when looking at Golubka Kitchen. Their recipes are so unique, creative, and colourful! We also love their self-care interview series.
My New Roots – One of the first food blogs we both started reading years ago and we still look to it for inspiration. Sarah's 'Life Changing Loaf' recipe is something we make regularly and love so much. It's genuinely life-changing!
The Kosmic Kitchen – We're both really interested in herbal medicine and working with herbs for vibrant health. We love the herbal recipes on The Kosmic Kitchen and all the beautiful tips on how to incorporate more herbs into the kitchen. This wisdom has been passed down by our ancestors for centuries and it's so great to see its rise in popularity once again.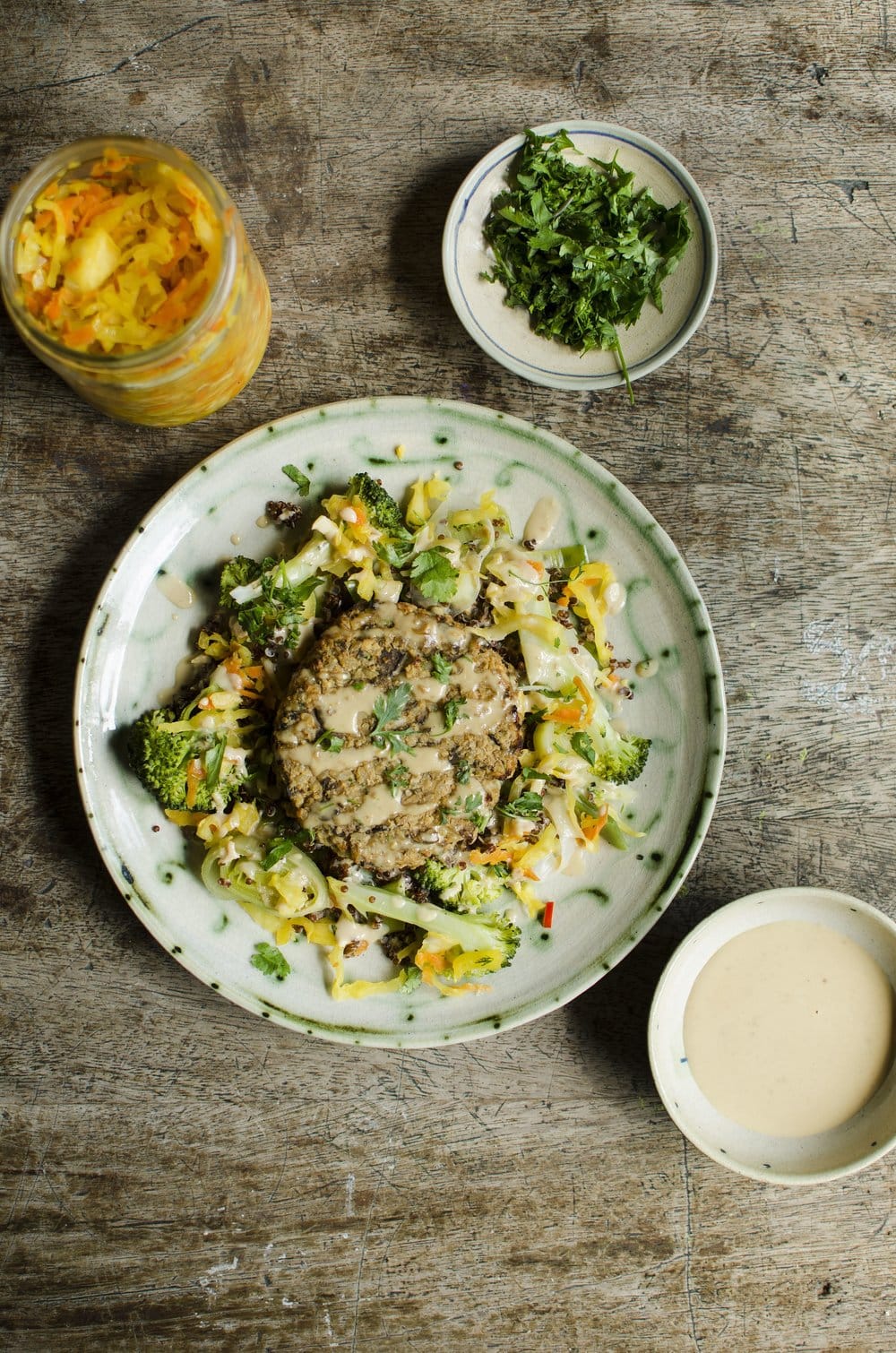 What is your favorite meal to eat out? Any particular restaurant?
We're lucky to have some really authentic Indian restaurants where we live. We love to go for a South Indian thali, which is the traditional lunch in India and is a selection of lots of different curries and chutneys.
What are your photographic tools of the trade? Favorite food props?
Natural lighting is a must and it's definitely worth investing in a high-quality camera and lenses. Also, patience is a great tool! Sometimes we've rushed our recipe shoots because we've been impatient, tired, or hungry. The quality of the photos suffers, whereas when we approach a shoot with positivity and calmness the photos always seem to be more beautiful. Our favourite food props are lots of fresh herbs, colourful ingredients, and handmade pottery.
What is one of your favorite places in the world & how has it influenced you and your blog?
This is a difficult one as we've been fortunate to visit so many beautiful places together. We met in Colombia and have both spent a lot of time travelling and living there, so this country will always be a really special place for us. Our website is named after a region there called Putumayo, where we spent some time being fully immersed in breathtaking nature, trekking through the jungle & learning about indigenous plant medicines and traditions.
We also have to mention India, because it's where we first decided to start our blog and share our experiences travelling. India is one of those magical places that has dealt us many beautiful but also challenging moments. The spices, the colours, the ceremony, the crowds …. it's a wild ride. The best meal we've both ever eaten was a mango & pumpkin curry that was served for free in a Hindu temple by the kindest people -we'll never forget it!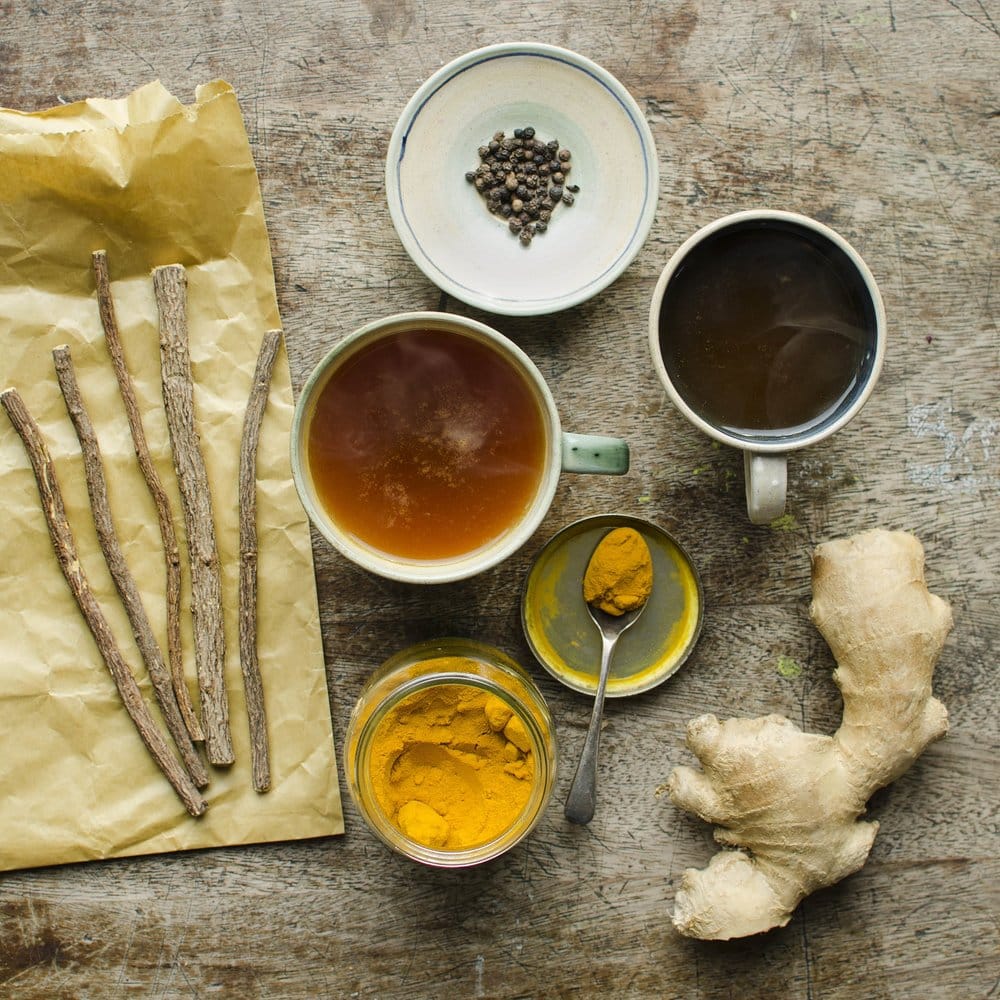 What is your favorite spice & something you've created with it?
We love fennel seeds & use them a lot when cooking or making teas. Our purple sauerkraut with fennel seeds is one of our favourite fermented recipes.
Who do you most like to cook for?
We have really similar tastes in food, so we love to cook for each other! But we also really enjoy cooking for family and friends. We recently went to a family party and brought our white bean & mushroom burgers which were such a huge hit! It feels great to share healthy & delicious dishes with people who don't normally eat this way… they're often so surprised at how varied and interesting plant-based food can be.
For those contemplating beginning a blog, or just starting out – what's one useful piece of wisdom that you would like to impart?
It's easy to get stuck looking at other blogs and seeing all the ways you 'should' be doing things, but our advice would be to really stay true to yourself and don't stray from that. Also, remember to have fun with the process! As a society, we often have a tendency to take things too seriously, but blogging shouldn't feel like a chore. It's an amazing creative outlet and we both believe that when you create from the heart, someone out there will be interested in what you have to share.
Thank you so much, Gabriella & Joe!