Food Talk Series 05: Meet Donna . . .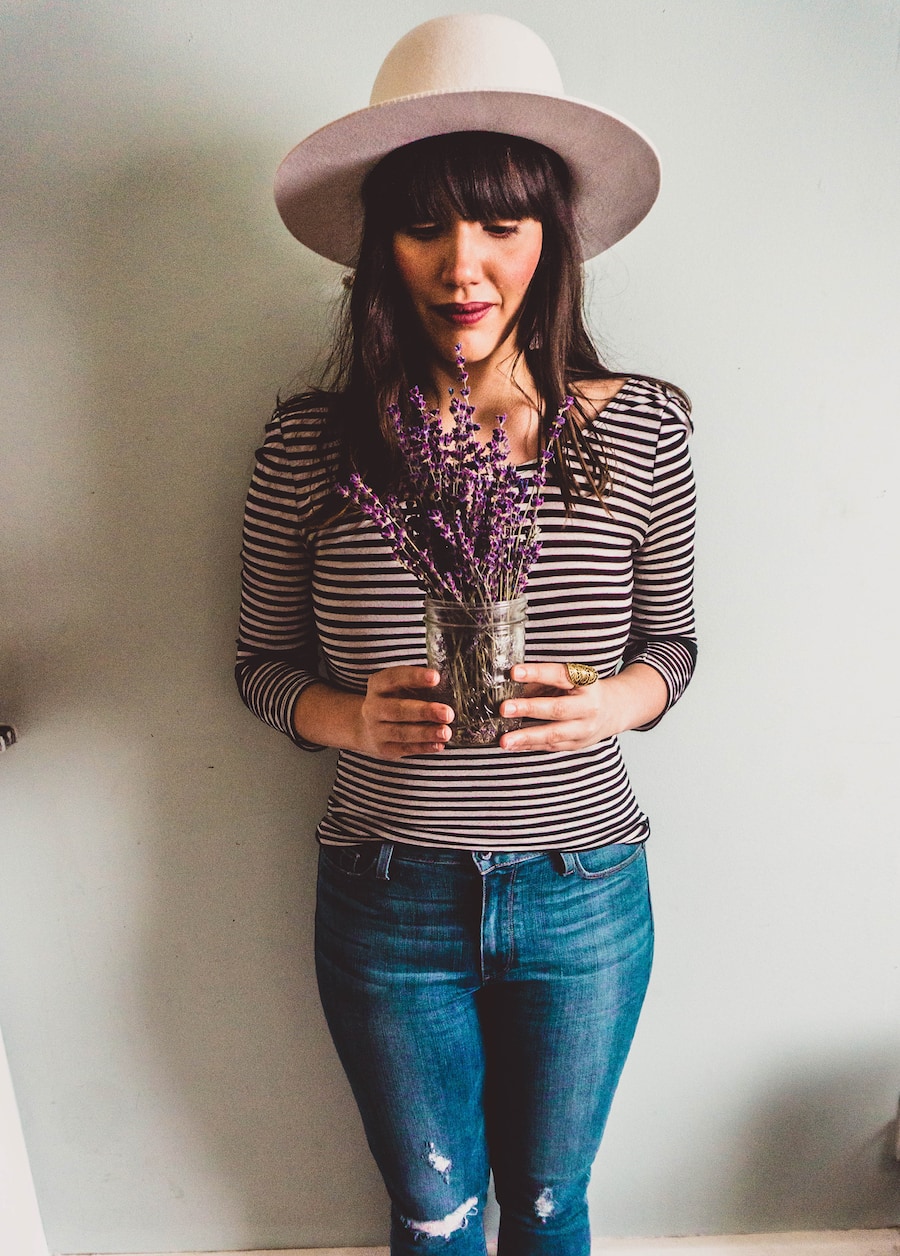 Hello! I'm Donna and I am the gal behind Seasons Healings. I'm an aspiring food photographer, recipe developer, wellness advocate, superfood junkie, music lover, cat mom, and lover of pretty things. I created Seasons Healings as a place for me to share my passion for food & healthy recipe creations, as well as wellness tips that have helped me get through some of the darker seasons of life.
Donna Outtrim of Seasons Healings is, hands down, one of my favorite food photographers. Scrolling through Instagram and coming across Donna's feed is always a breath of fresh (and creative!) air. Donna's vibrant creativity shines in her unique, original photos & recipe creations that make her stand apart from the crowd in the best of ways! On top of it all, you'll find she's a sweet, smart and beautiful soul who freely shares bits of wisdom throughout her wonderful posts. Here, Donna gives us a glimpse of her magical and enticing world! Enjoy. xo.
The Interview:
Where do you find inspiration?
I find inspiration everywhere. Nature, herbs, medicinal mushrooms, trying new flavours and foods when I'm out at restaurants. These things all give me inspiration. I also love going to farmers markets and getting inspired by all of the fresh, colourful produce. It's always exciting to go to the farmers markets with zero expectations of what you plan on making for dinner, and being inspired by what is in season and working from there. Pinterest, cookbooks and cooking magazines are also some of my favourite ways of getting new ideas as well!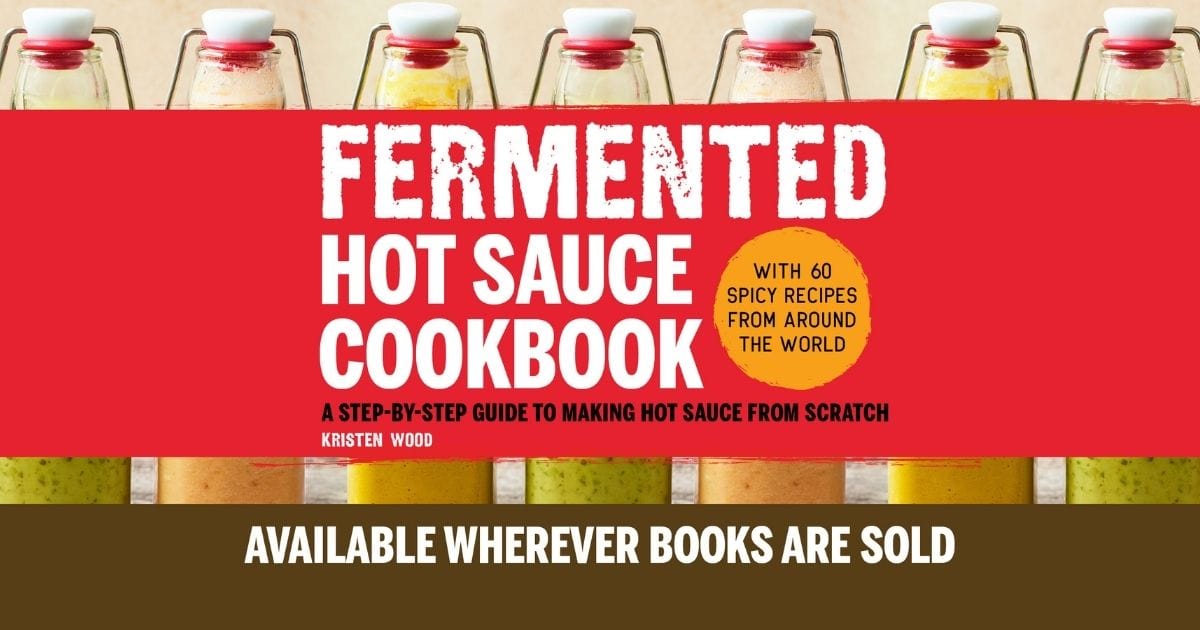 For you, what is a typical:
Breakfast - Gluten-free oats with banana, vanilla, a sprinkle of cinnamon, a dollop of almond butter and chopped fresh fruit, such as fresh blueberries & strawberries. Sometimes I will put a scoop of Greek yogurt on top for some extra creaminess.
Lunch - A salad with fresh mixed greens, like spinach or arugula with some soft cheese, and some fruit.
Dinner - Roasted Japanese sweet potatoes seasoned with miso, roasted chicken and some roasted broccoli or asparagus.
Snack - My Almond Collagen Chocolate Cookie Dough Balls!
Dessert - Some fresh chopped up seasonal fruit with Greek yogurt, cinnamon and a bit of maple syrup!
What is one beverage that you never tire of?
Kombucha. I absolutely love kombucha of any kind. It is so energizing, refreshing and filled with probiotics to feed your gut flora. Can't go without!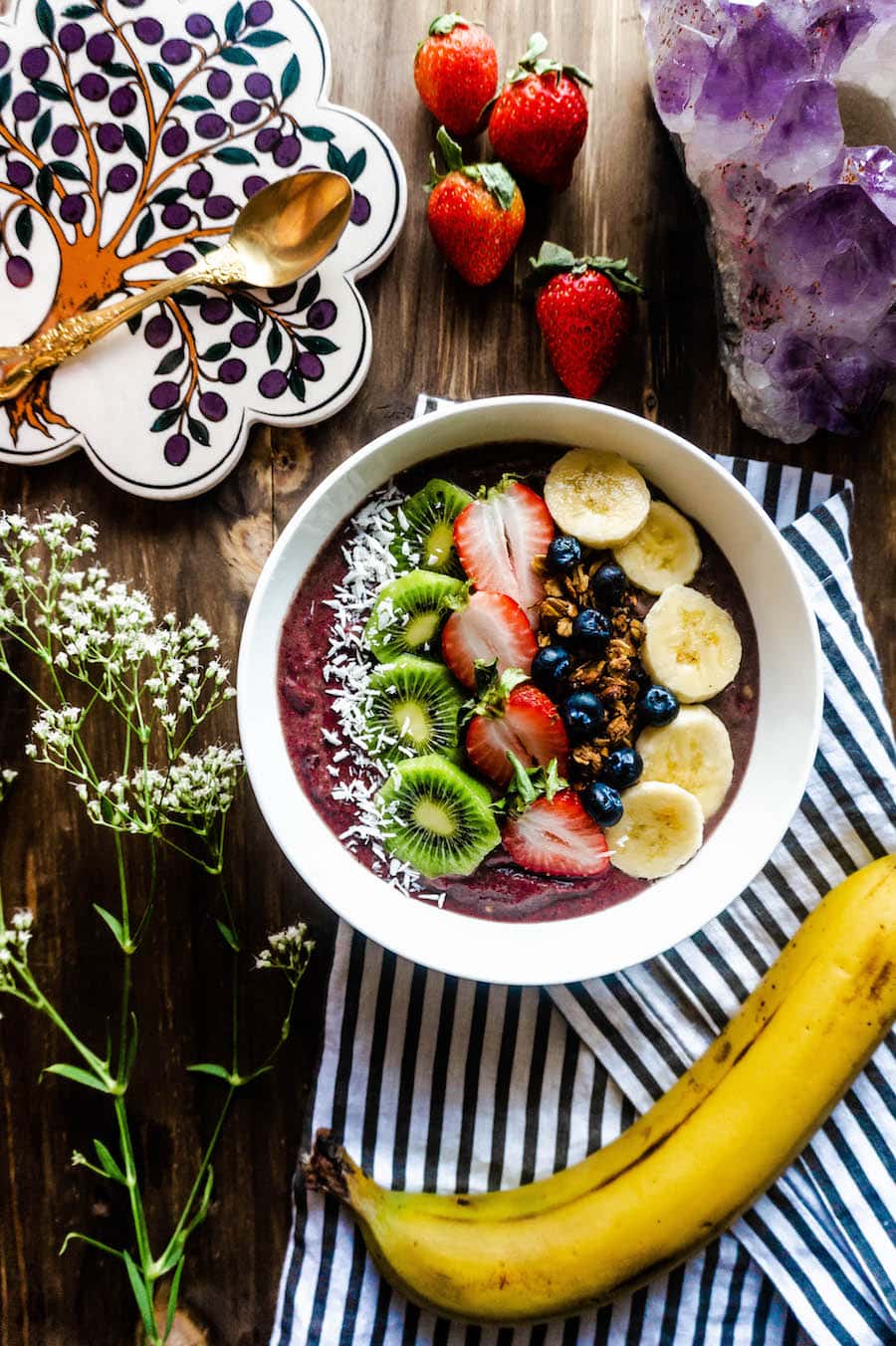 What's one tried & true recipe from your blog that you make rather frequently?
The Almond Collagen Chocolate Cookie Dough Balls! They are so incredibly easy to make and taste exactly like cookie dough, but way healthier for you. They are addictingly good and are filled with healthy fats and collagen.
What's one kitchen gadget, tool, or appliance that you could not live without and would recommend to readers?
A good food processor like a Vitamix. I use my Vitamix pretty much every single day for making smoothies or juice. It has transformed how I make my smoothies. Not to mention, it is excellent for frothing up lattes with superfoods and oils.
Please name three of your favorite food blogs and one favorite quality that stands out for each:
Half Baked Harvest - Tieghan's blog is my favourite of all-time. I have been following her blog since forever. I love the wide variety of recipes available on her website. Everything from vegetarian, to vegan and beyond. Her blog is completely inclusive, which is what I aim for with my blog as well. She uses seasonal produce for her recipes and always has such stunning, rustic looking photographs. Truly one of my biggest inspirations!
Wu Haus - Alison shares healthy food recipes & tips for wellness on her blog. I love Alison's flair for colour and texture with her photographs. I also love how simple, yet nourishing and healthy her recipes are. Her recipes always feel very high vibrational because they are filled with SO much colour and goodness. Food of the Gods!
Will Frolic For Food - Renee has absolutely gorgeous and dreamy food photography. Her photos are some of my favourites, hands down! She creates mostly plant-based recipes for her blog, and shares wellness tips for highly sensitive people. I love her use of herbs & superfoods in her recipes.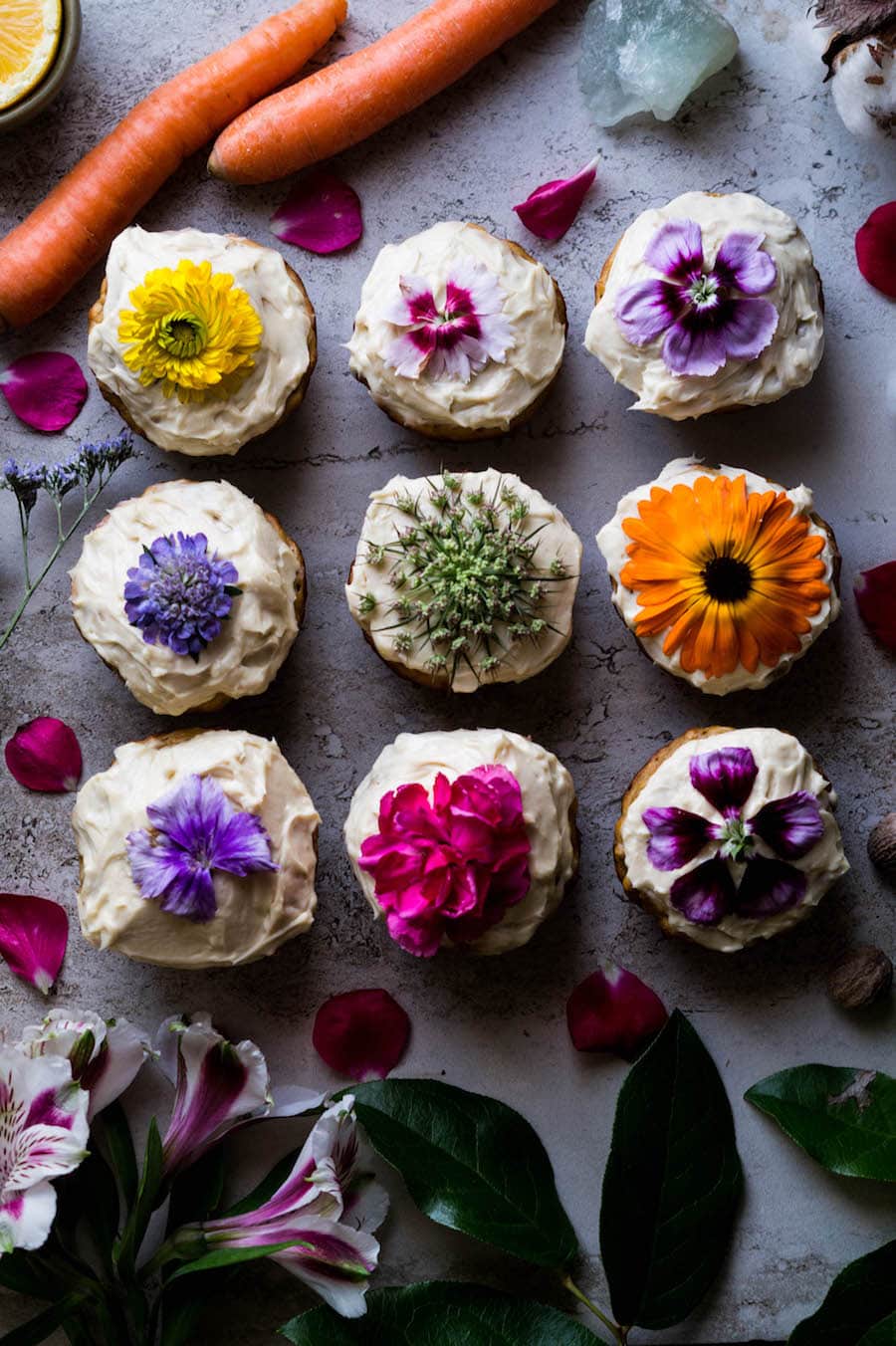 What is your favorite meal to eat out? Any particular restaurant?
I absolutely love a good shawarma platter with potatoes & garlic sauce, salad with pickled turnips, freshly made hummus, pita bread, rice and chicken.
What are your photographic tools of the trade? Favorite food props?
I shoot all my photos on a Sony A6000 Mirrorless Camera with a 50mm lens to get clear, close up shots with good bokeh. I love using fresh or dried flowers and herbs in my photos, as well as vintage cutlery. I am also a huge fan of unique pottery pieces.
What is one of your favorite places in the world & how has it influenced you and your blog?
I haven't travelled to too many places yet, but one of my favourite places I've been to so far is Kelowna, British Columbia. Kelowna is filled with lush landscapes, farms, orchards, and vineyards. I loved being surrounded by an abundance of fresh food on a daily basis. In many parts of Kelowna when you are driving down the road, there will be signs everywhere from farmers encouraging people to come pick fresh peaches or apples, or whatever is in season at the time. Visiting there has really inspired me to use more fresh, local, seasonal produce when crafting recipes for my blog.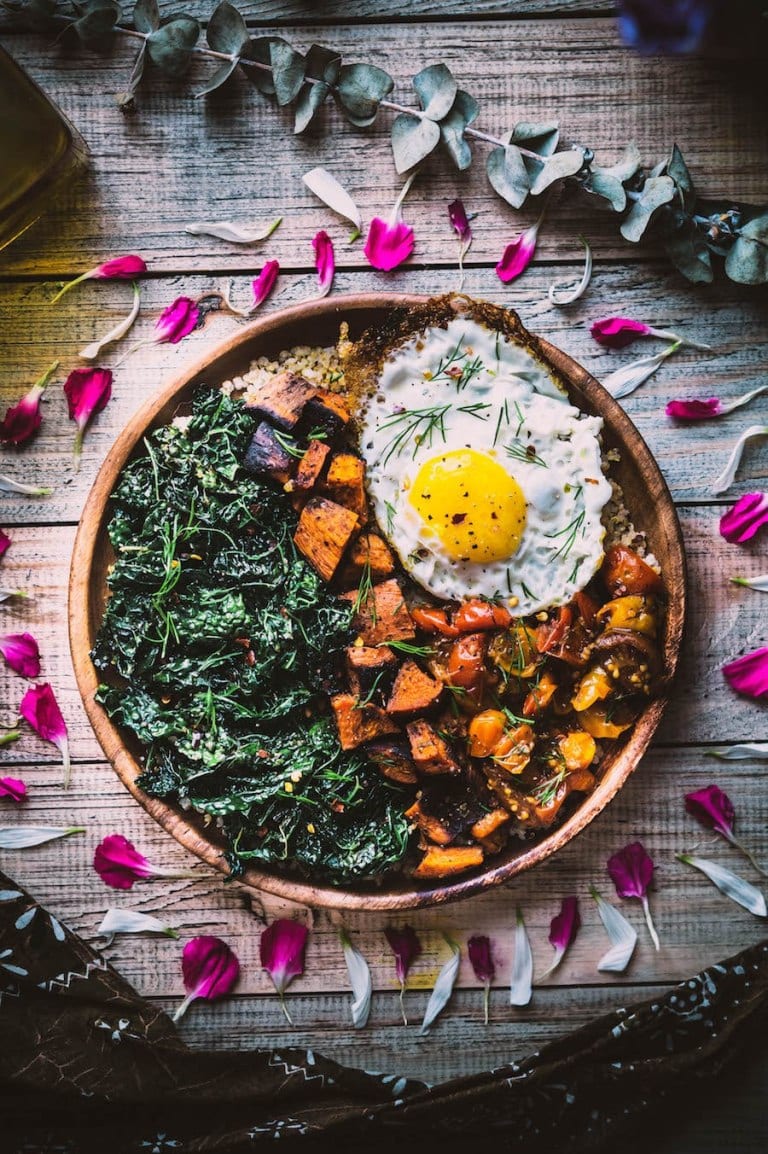 What is your favorite spice & something you've created with it?
My favourite spice is probably cardamom. It has such a unique and diverse flavour profile. I love the touch of exoticisim it adds to dishes. I use it in a lot of my elixirs, as well as in baking and cooking.
See: Granola Cups with Beet Rose Cardamom Yogurt
Who do you most like to cook for?
I mostly cook for myself and my partner. My partner isn't into cooking very much, so that is where I come in. I love sharing my creations with him. He is usually pretty easy going, and will try most of the things I come up with.
For those contemplating beginning a blog, or just starting out - what's one useful piece of wisdom that you would like to impart?
Be consistent and authentic. People can see through you when you are trying to be something that you are not. It's important to have your own unique voice and to share that with the world. People value integrity and authenticity, especially when there is so much of the opposite right now. Consistency is also super important, as difficult as it might be sometimes to post often. I still struggle with this, but I always do my best to come back to a regular posting schedule. Remember to take breaks when you need to because you can only do so much. I think that the more real you are, and the more consistent you are with a posting schedule, the more readers you will get. 🙂 Don't give up!
Thank you, Donna!
Pin it: