These are my honest product reviews of TaoTronics Air Fryer and TaoTronics Ice Maker. All opinions expressed are my own.
Jump to:
About TaoTronics
TaoTronics is a passionate company always on the cutting edge of technology. They sell products in over 7 countries and strive to add value to everyday lives with their high quality, tech-savvy product line.
TaoTronics Air Fryer
TaoTronics Air Fryer is a large 6-quart capacity air fryer with a 1750 watt oven. It has a sleek, modern design and an intuitive touch menu with 11 built-in presets with the option of manual entry. Included in the box are a detailed manual, a recipe book with 50 handy recipes, and a nifty quick-start guide.
I found this air fryer very easy to set up and figure out to use. I tested a few of the presets and they were absolutely spot-on for cook times and temperatures. It is also very simple to manually adjust the time and temperature to suit your needs, and I like that you can add or remove time and adjust the temperature, even in the middle of air frying. The air fryer basket itself is nice and roomy, slides in and out very easily, and is made of a lovely non-stick material that is a breeze to clean.You can even remove the basket during air frying to give a quick shake or flip food before replacing and have it continue where it left off. All in all, this air fryer is the perfect fit for our family of four!
My Favorite Cookware!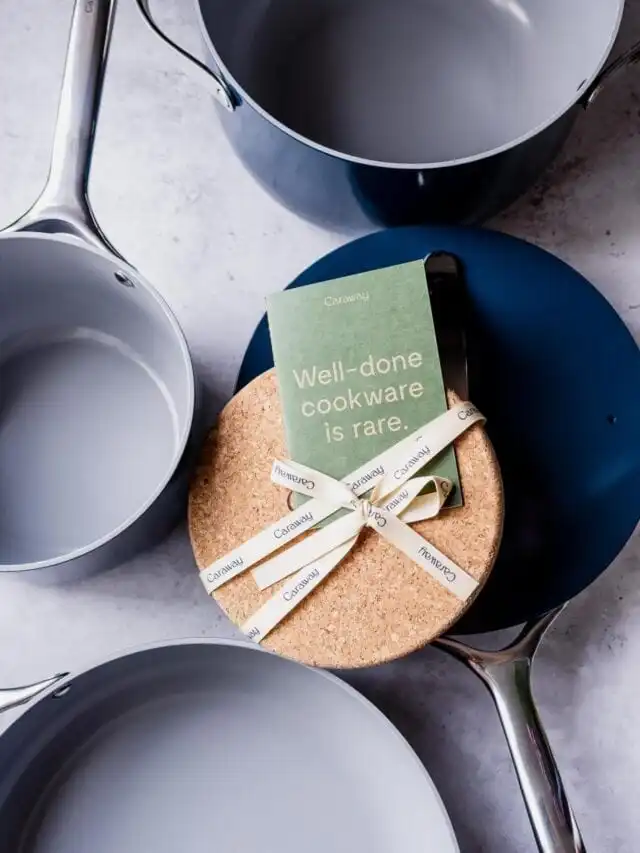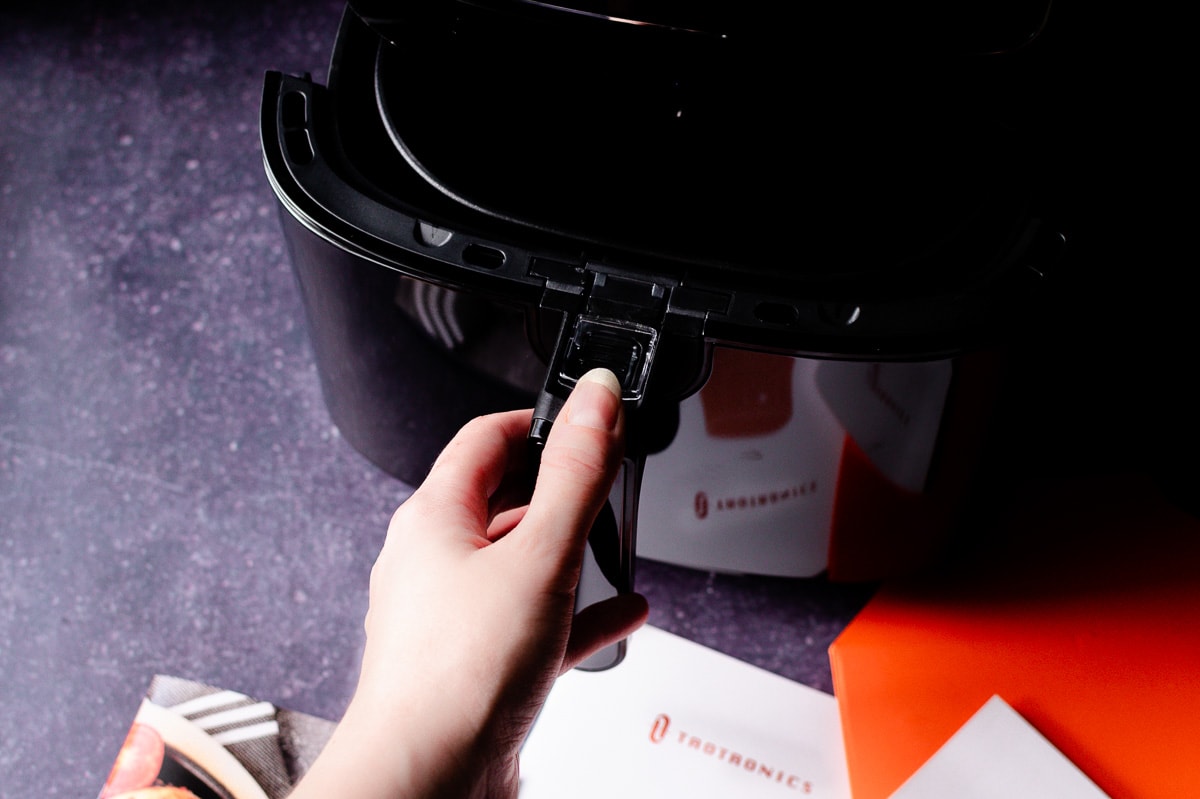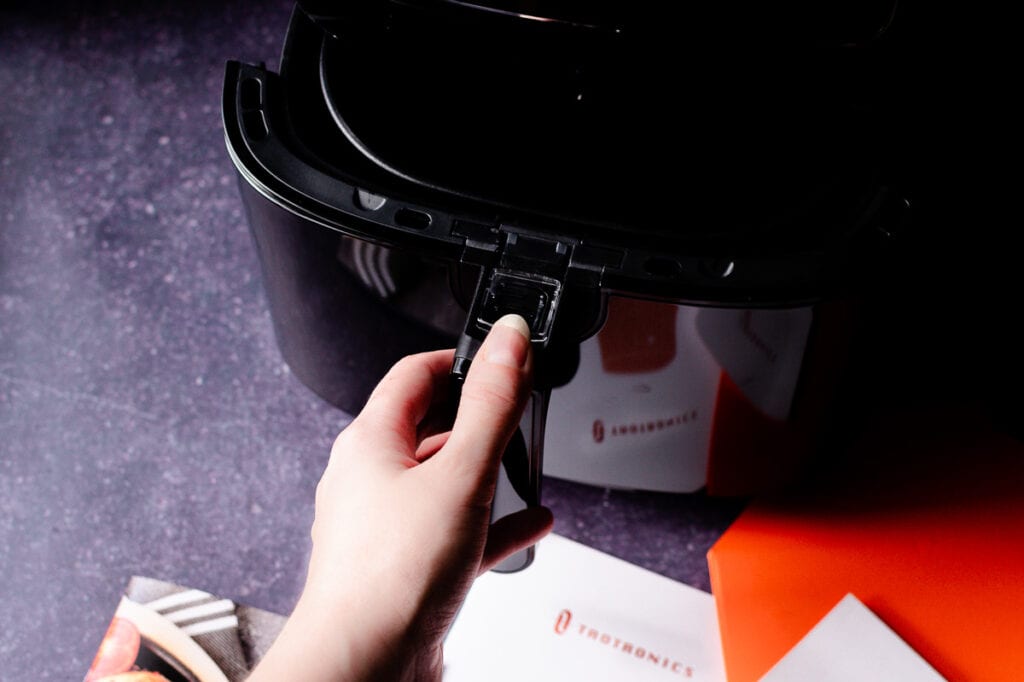 TaoTronics Ice Maker
TaoTronics Ice Maker is a simple countertop machine that makes ice in two different sizes (small or large) in only 6-9 minutes per cycle. It has a very easy-to-use, large LCD display that makes operation a breeze. This ice maker is made from food-grade ABS materials and high-quality stainless steel. Included is a handy self-cleaning function which makes it easy to keep in tip-top shape.
I do not have prior experience owning and using a tabletop ice maker such as this, but it was most welcome considering our refrigerator does not have an ice-making function. My kids were excited to give it a spin as they are big fans of iced drinks. It was very easy to set-up...it was a very "plug and play" experience. We filled the reservoir with water, chose our cube size and pressed start. My kids really enjoy the fact that you can watch the whole ice-making process through the clear window on top. In about 8 minutes time, we have enough ice for a few drinks and when we fill it to the max line, it keeps creating ice for a few hours time. I like to store the ice in freezer-safe containers and pull out as needed throughout the week. Overall, this has been a welcome addition to our kitchen and we are finding a lot of use for it.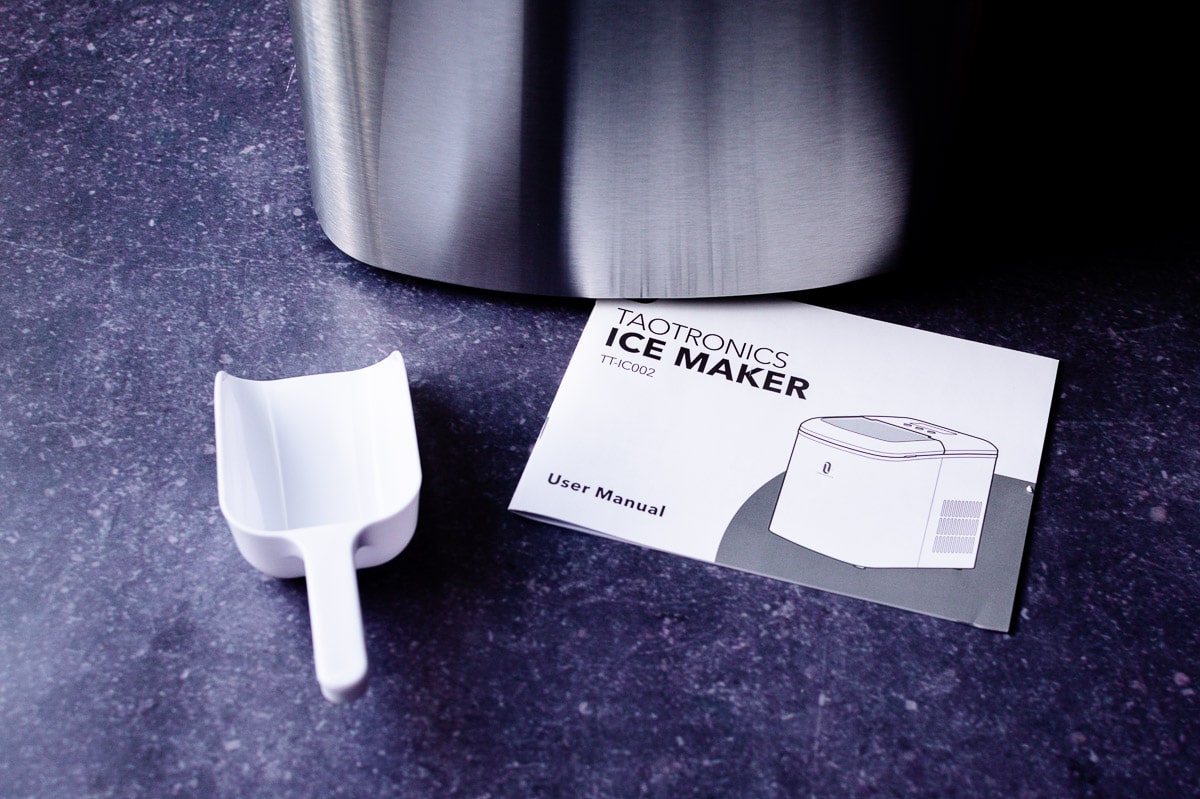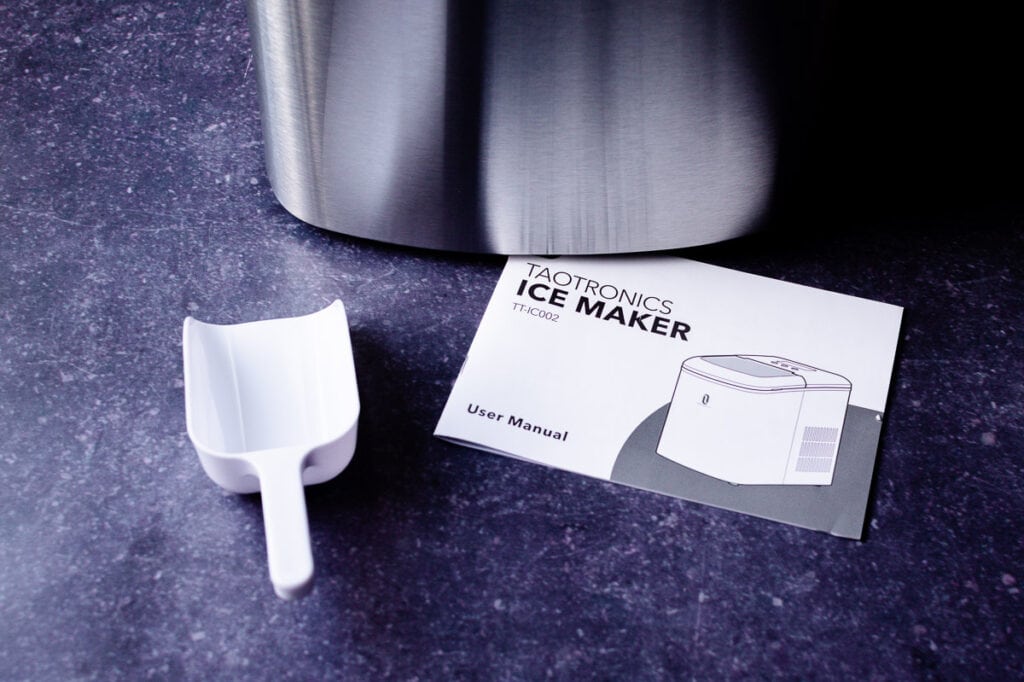 Final Thoughts
My experience with TaoTronics products has been a positive one. Both the Air Fryer and the Ice Maker have shown themselves to be of sturdy, high-quality and they both work seamlessly as intended! I can stand behind this brand and highly recommend them if you're on the lookout for an air fryer or ice maker yourself!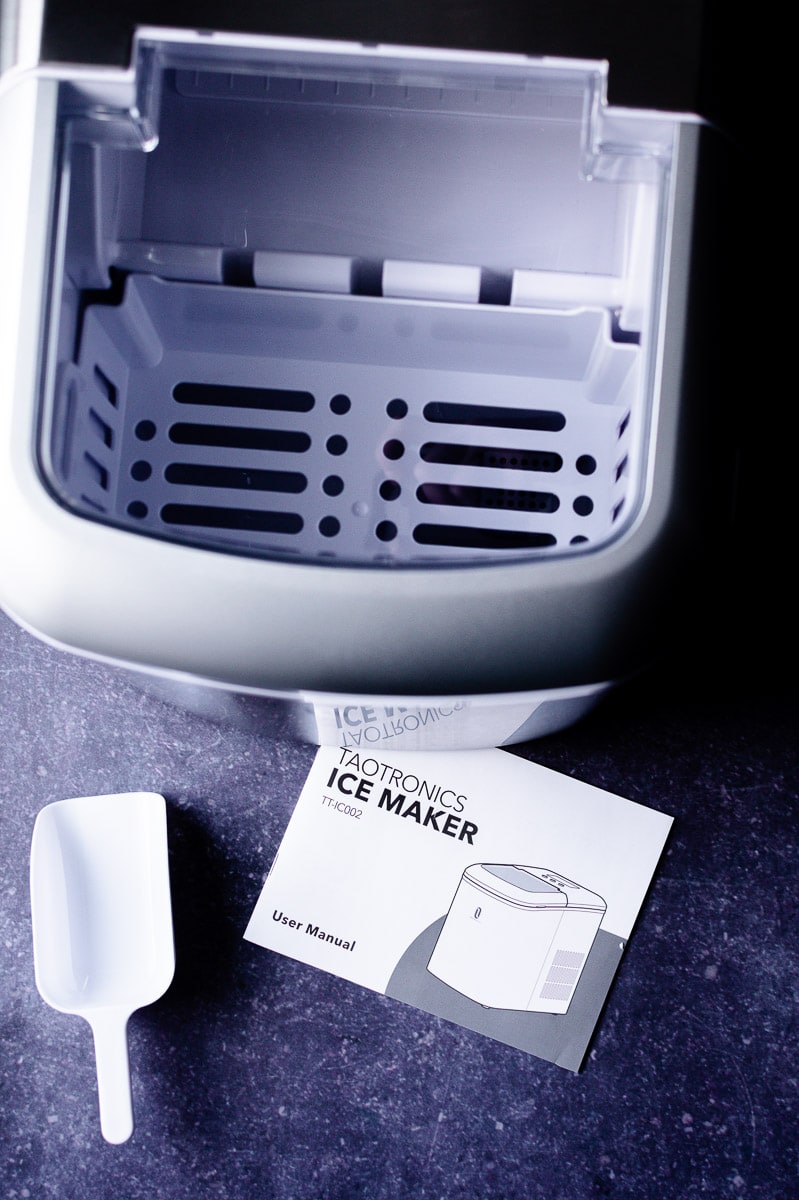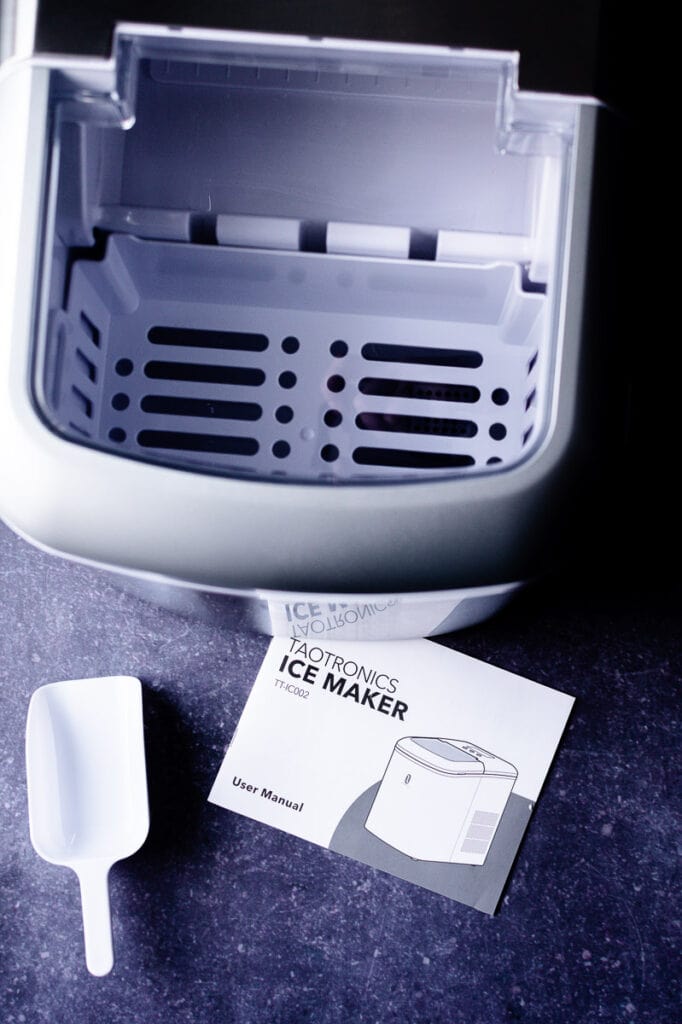 Where to Buy
TaoTronics on Amazon