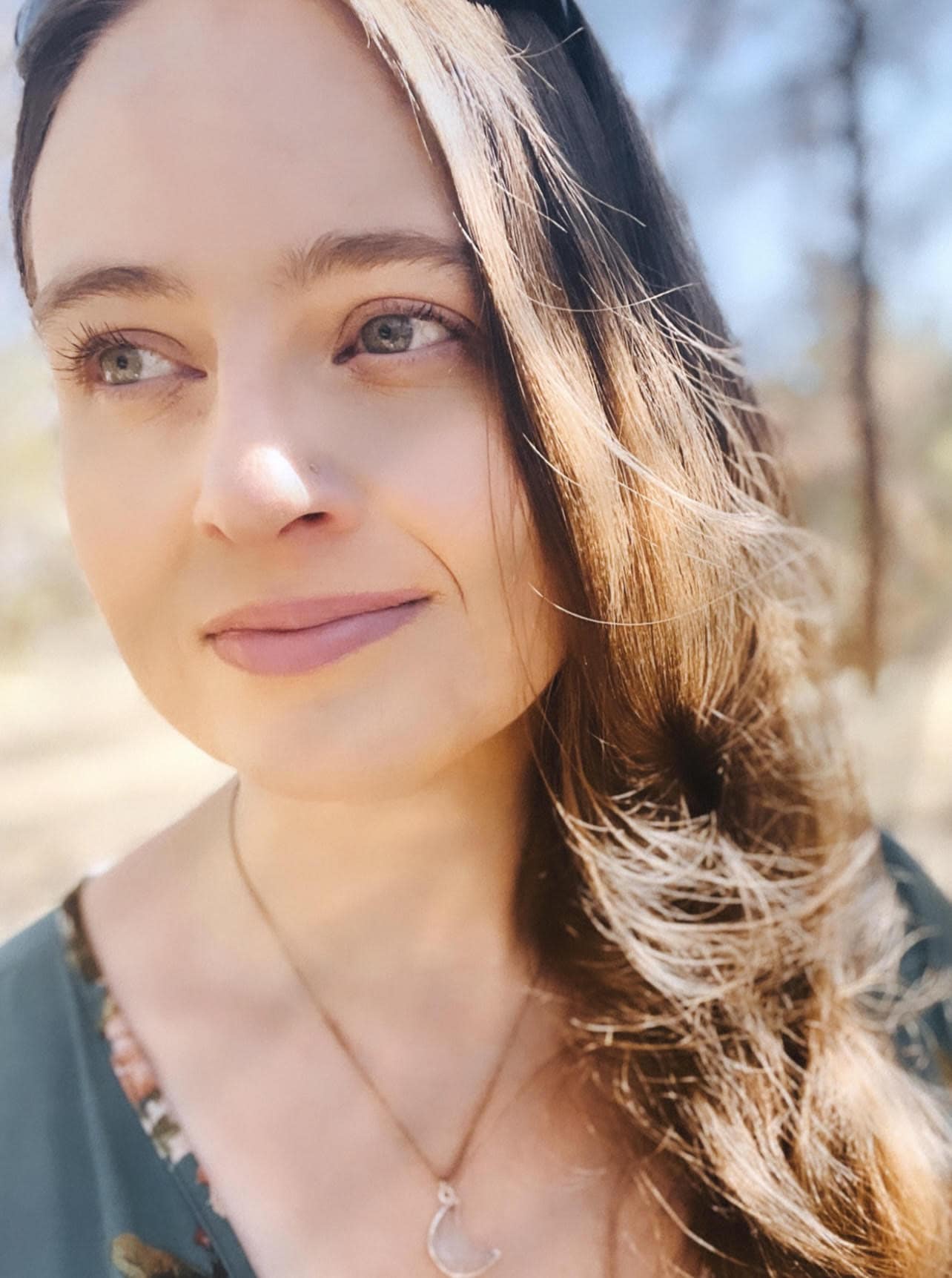 WELCOME TO Moon and spoon and yum!
Vegetarian Eats + Gluten-Free Treats
Hi, I'm Kristen! I'm a mama, photographer, food writer, and recipe developer based in Flagstaff, Arizona. I'm also the author of Vegetarian Family Cookbook, Fermented Hot Sauce Cookbook, and Hot Sauce Cookbook for Beginners. I've been a vegetarian since the age of eight and on a gluten-free diet for the better part of my life. I greatly enjoy the creative and intuitive side of culinary exploration and strive to create well-rounded whole foods-based creations that the whole family can enjoy. When I'm not in the kitchen, I can be found roaming the forest or desert (camera in hand!).
My culinary journey first began as a young child inspired by my grandfather's vegetable gardens, blackberry bushes, grape vines, and walnut trees, and their addition to the dinner table. Later in life, I learned the power of food as medicine. Over time, I've found myself inspired by culinary giants such as Anthony Bourdain, Nyesha Arrington, Jamie Oliver, Dominique Crenn, Rachel Khoo, and Nadia Hussain. I once spent a year traveling through and living in Central and South America and that further fueled my love and passion for food and incorporating fresh ingredients. Columbia and Ecuador, in particular, left their marks on me!
If you're new to MOON and spoon and yum, you'll quickly find I'm fond of a good curry, cozy moon milk, and a good hot sauce.
Some of my reader's favorite recipes include Sauteed Mushrooms, Pickled Cabbage, Gluten-Free Focaccia, Eggplant Curry, and Air Fryer Tempeh.
My work has been featured in various publications both online and in print, including Martha Stewart, MSN, Elle, Healthline, Prevention, Good Housekeeping, Yahoo, Well + Good, Willow & Sage Magazine, and more.
I've done freelance content creation for food brands, meal-planning apps, and food bloggers.
I've worked with many brands including Bob's Red Mill, Torani, Del Monte, Instant Pot, Namaste Foods, Russell Stover, Mezzetta, Mountain Rose Herbs, Wallaby Yogurt, Shop PRI, to name a few.
MOON and spoon and yum has been included in a list of the top 50 food blogs over on Detailed.
You can find interviews with me over on Putumayo Kitchen, Voyage Phoenix, Shoutout Arizona, Canvas Rebel, and Wandercooks.
I've been a guest on the Eat Blog Talk podcast and Chopped podcast.
I'm a regular contributor to Food Drink Life.
I'm available for sponsored posts, product reviews, recipe development, food, and product photography, + much more. A complete media kit is available upon request (please contact me here).
Visit my sister site for botanical and herbalism-focused goodness on Schisandra & Bergamot
Things I Love:
Wild places.
Driving.
British television.
Spicy food.
Watching my boys get super excited about something.
Airports.
Geeking out on SEO (search engine optimization).
Contemplating existence.
Laughter.
A good cookbook.
Staying up late.
Mystery + adventure.