Mind Body Green Supplements Review
This post may contain affiliate links, and we receive an affiliate commission for any purchases made by you using these links. We appreciate your support!
This post is sponsored by Mind Body Green. All opinions expressed are my own.
My honest reviews of Mind Body Green Organic Veggies supplement and Mind Body Green Immune Support supplement.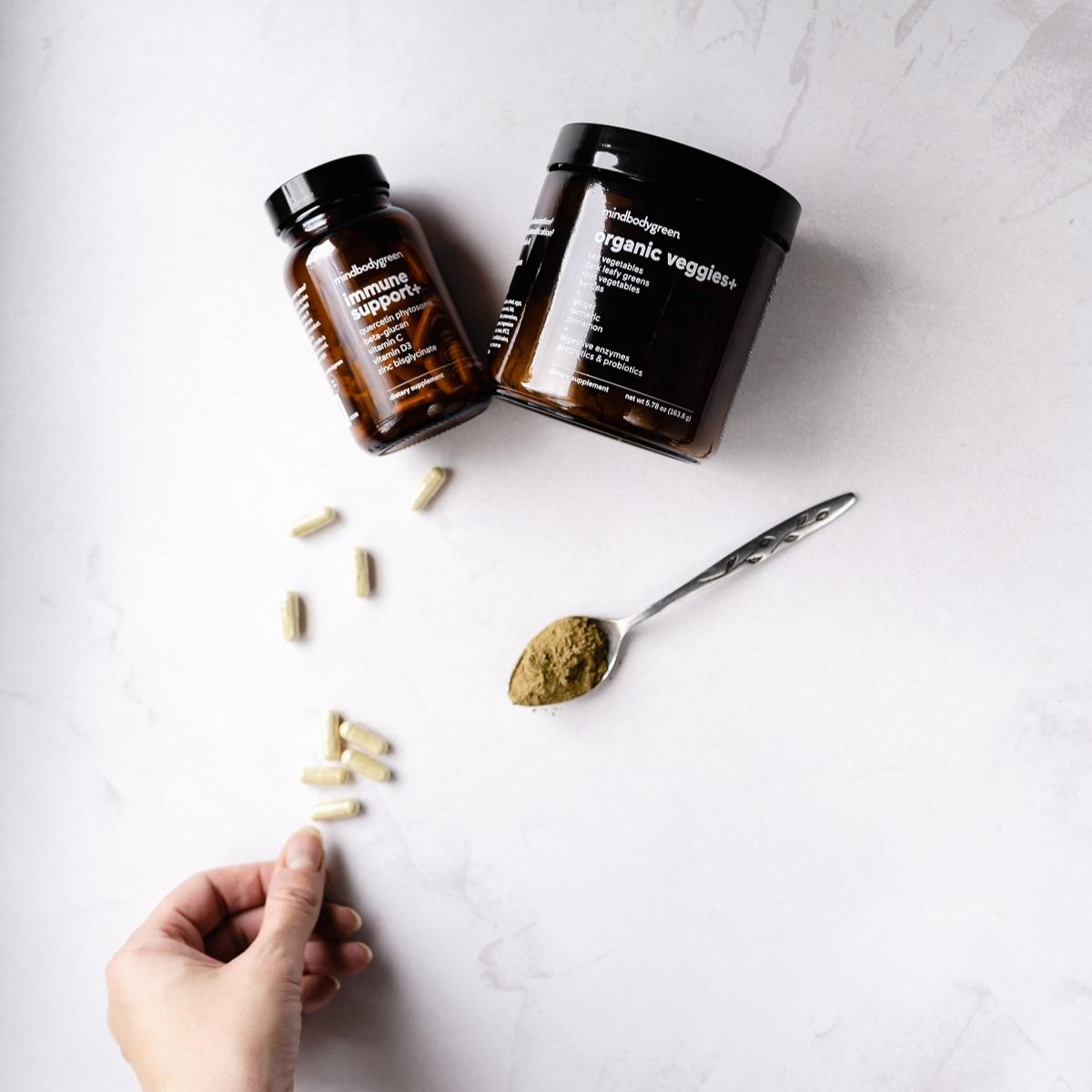 Strengthening your overall health is a must, especially in the middle of a pandemic. Apart from eating healthy and working out regularly, it is important to have a vitamin booster to cover all essential nutrients that our body needs. Good thing I've found Mind Body Green!
Mind Body Green
Mind Body Green is a healthy lifestyle site that creates dietary supplements that proactively promote wellbeing. Made from all-natural breakthrough formulas, every Mind Body Green product helps you augment your daily nutritional needs, and even help manage existing health conditions to amplify your maximum wellness. They have supplements for everything from sleep support and cellular beauty to reduction of free radicals, promotion of good bacteria and more!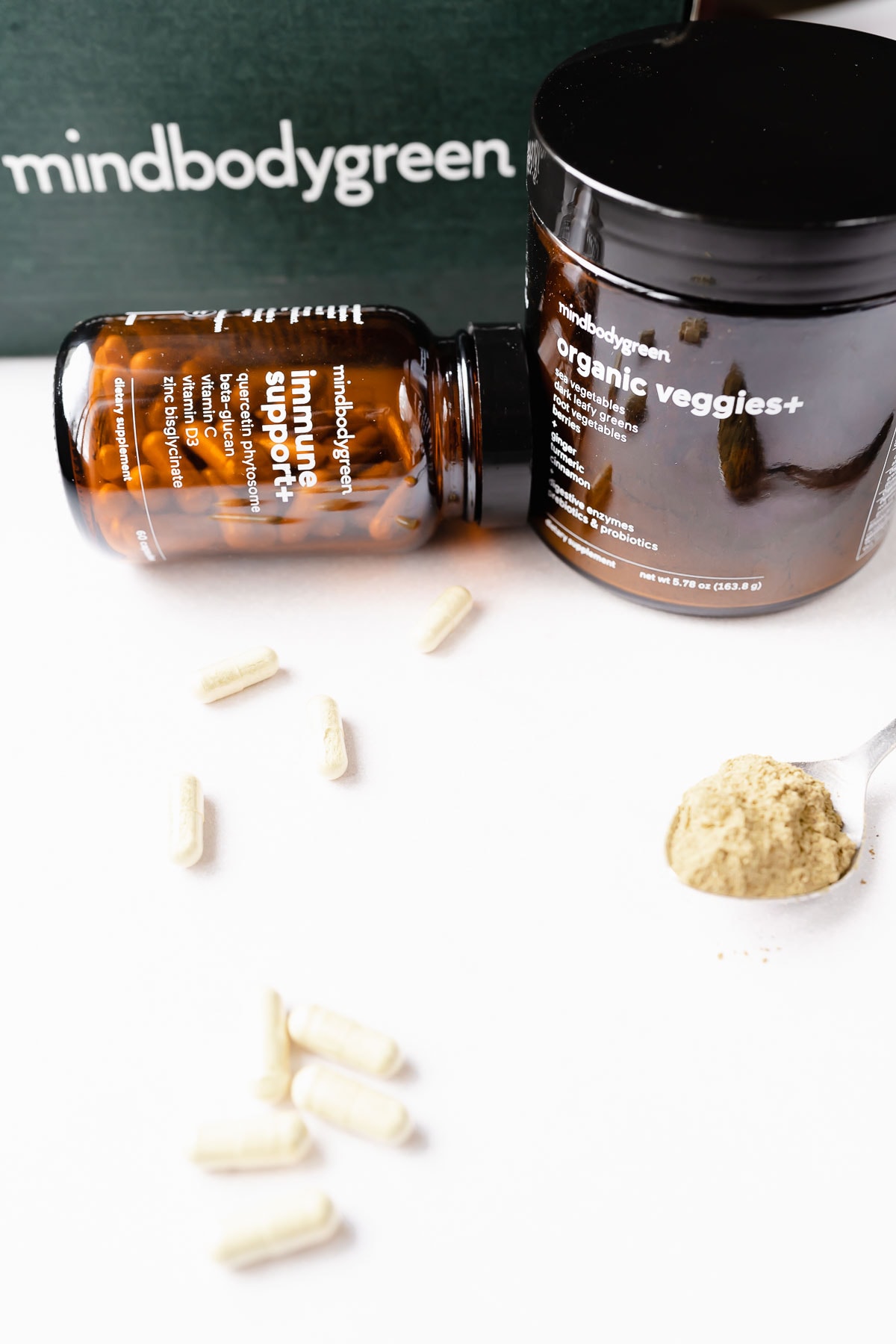 What are Supplements?
Dietary supplements are meant to fill in the nutrient gap from your food intake, boosting your overall health. Supplements are made with essential nutrients, even helping to manage health conditions and strengthen the body's natural defenses.
Oftentimes, supplements are viewed negatively because of their chemical reactions. However, technology has paved the way for creating unique, plant-based products that are completely free from harmful synthetics and packed with effective, powerful ingredients instead!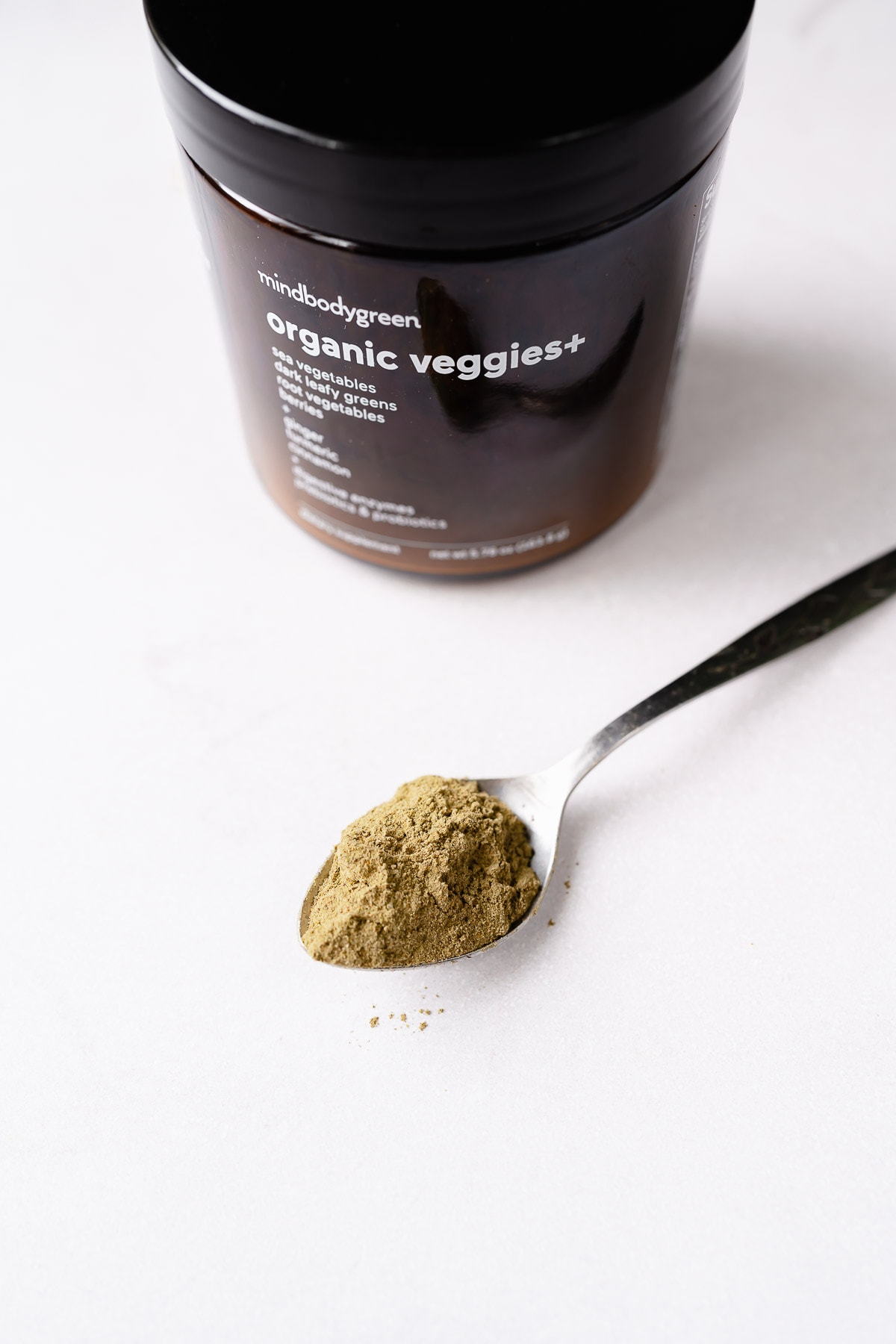 Organic Veggies+
In improving your digestive health, going organic is definitely recommended. You don't have to break the bank with an all-organic shopping spree, nor weep over a spinach meal anymore. With every scoop of Organic Veggies+, transform your daily meals into a vitamin-rich, delicious blend, all while upping your nutrient intake. You can simply add a scoop of Organic Veggies+ to any meal–including your popcorn!
Organic Veggies+ is made from vegan, all-natural ingredients such as sea vegetables, broccoli, dark leafy greens, ginger and turmeric, cinnamon bark extract, vegan digestive enzymes, and prebiotics + probiotics.
Meticulously crafted from hard-to-find USDA certified greens, this wholesome formula definitely stands out among the green powders in the market with its synthetic-free ingredients. At the very least, this makes your meals even tastier–and a lot healthier!
With this pure organic blend, every serving helps maintain healthy blood sugar levels and protect your gut's health. In layman's terms, this drastically increases your digestive enzymes and boosts nutrient absorption and immune function with its fiber-rich formula.
Rest assured, your metabolism and gut health is in good hands. Say goodbye to bloating!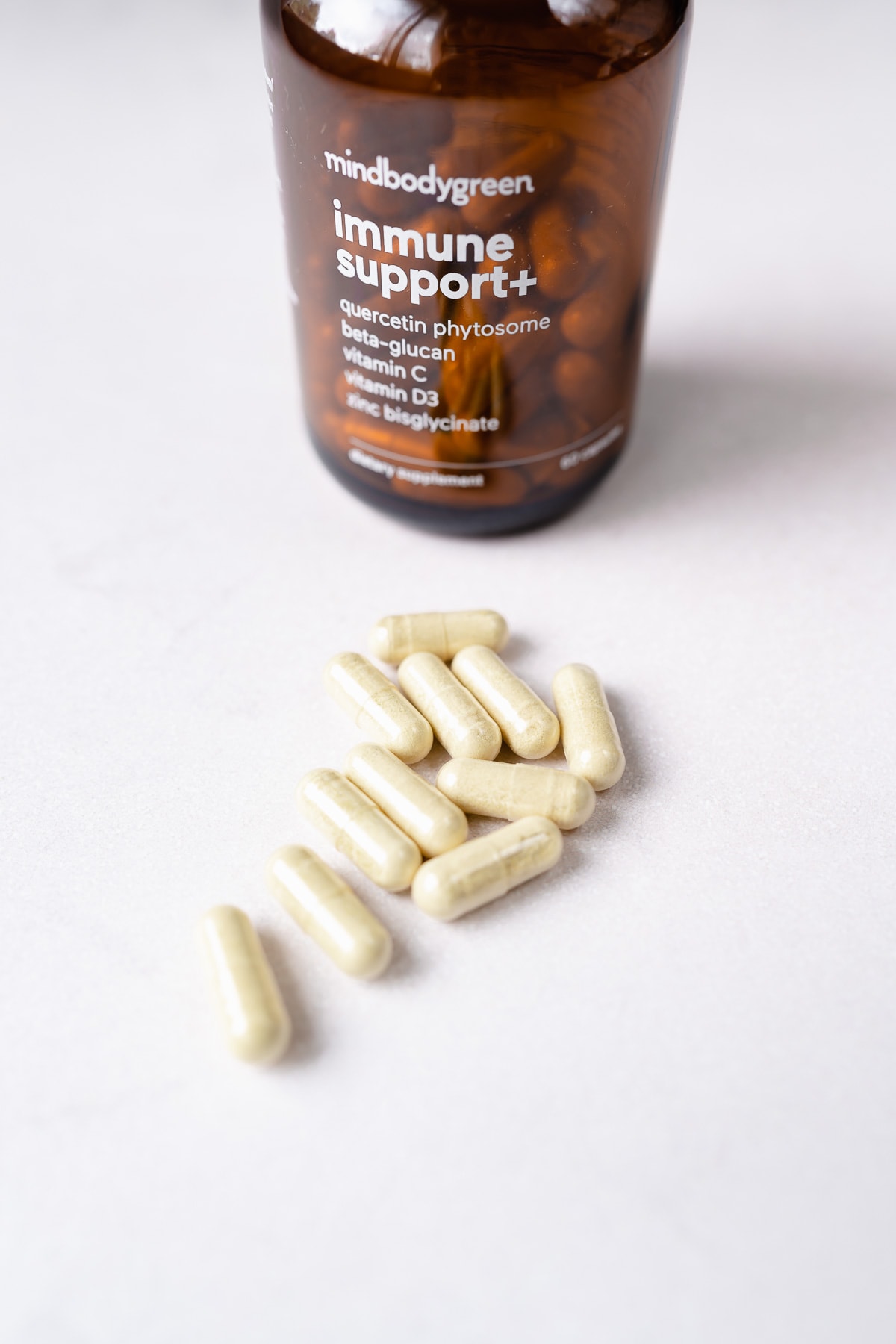 Immune Support+
This day and age, protecting your immunity has become a key priority. Immune Support+ proactively boosts your immune system by strengthening your own natural defenses. It's a dietary supplement meant to become your daily immunity shield.
With every capsule, Immune Support+ contains two cutting-edge bioactives (quercetin phytosome + beta-glucan) and a foundational trio of essential nutrients (vitamin C + vitamin D3 + zinc bisglycinate).
Immune Support+ is made from organic, plant-based ingredients such as the powerhouse oxidant Quercetin Phytosome and a gluten-free immunomodulator Beta-Glucan Wellmune®.
Nurturing your immune cells with Vitamin C, D3, and Zinc, Immune Support+ is packed with antioxidants that guard your daily wellness. Each bottle has 30 capsules fit to amplify your health for an entire month.
My Honest Review
Overall, Mind Body Green is a vegan must-have. From digestion to immunity protection, Mind Body Green offers an array of solutions meant to augment your daily nutritional needs.
My regular routine includes adding Organic Veggies+ to my soups, smoothies and beverages. I usually dissolve this in liquids, making sure that I get the best amount of nutrients in every meal. I finish this off by taking a capsule of Immune Support+ twice a day.
Highlighting the power of quality, science, and responsibility, Mind Body Green is a unique dietary supplement brand that fosters organic wellness scientifically. Free from GMOs, gluten, and soy, Mind Body Green promotes an all-natural nutrient enrichment that certainly takes your aftereffect woes away. As these are plant-derived, even pregnant women and lactating moms can consume them without worry!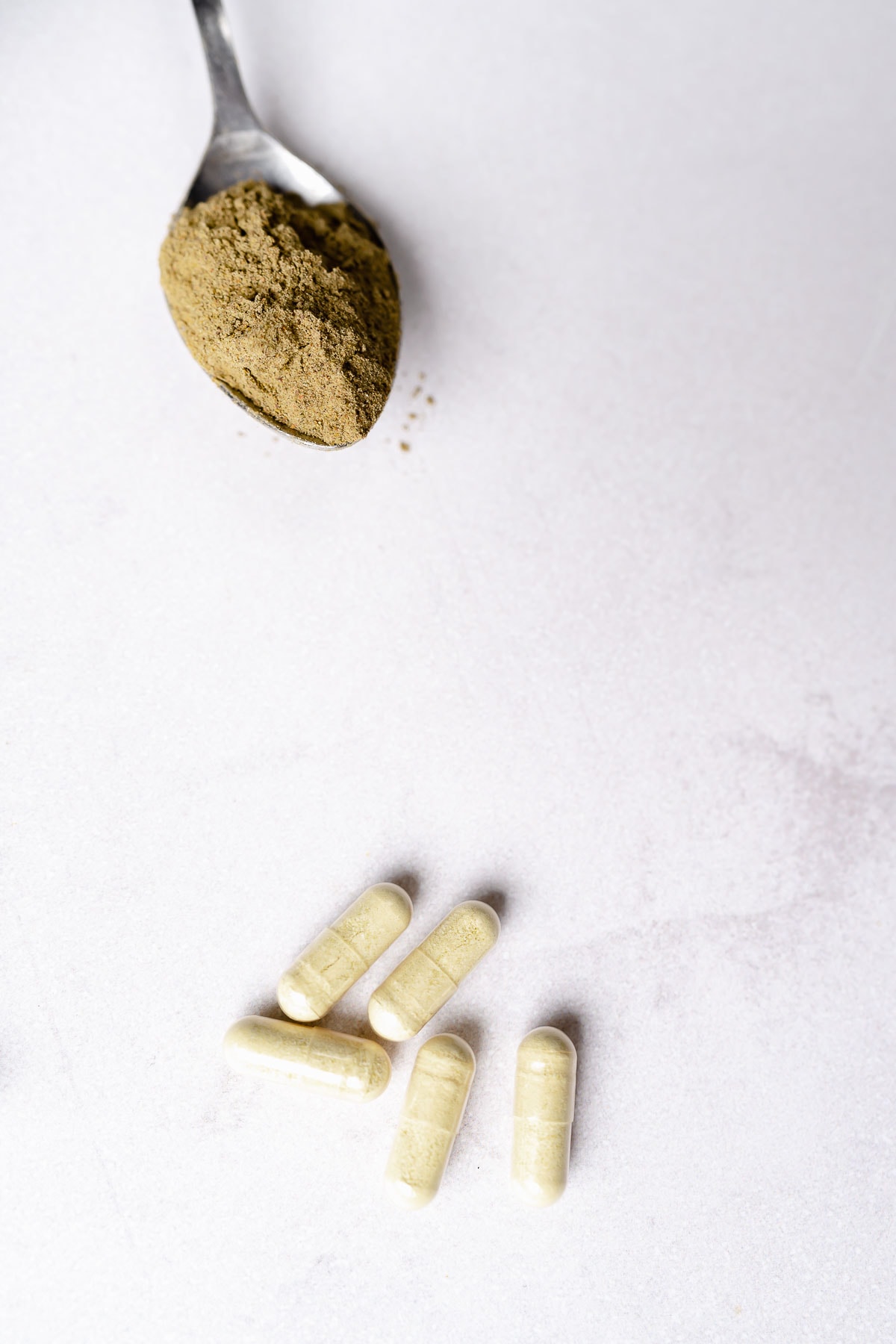 Where to Buy
You can get your next organic supplement haul via the MindBodyGreen shop available online! Check out with ease and get free shipping for orders $35 up. You can either subscribe to their membership program to score significant discounts, or purchase individually for your first trial.
For your loved ones, give the gift of wellness by checking out gift cards available on their site.
In Conclusion
Invest in the power of health. After all, your tomorrow solely relies on today.
Especially with current affairs, be certain to proactively take care of your overall wellness. Take 2 capsules of Immune+ Support for your holistic immune protection, and add a tablespoon of Organic Veggies+ to any of your favorite drinks, meals, even your sumptuous desserts.
Power up your daily life with Mind Body Green's Organic Veggies+ and Immune Support+!