A product review of Go Raw's Sprouted Watermelon Seeds.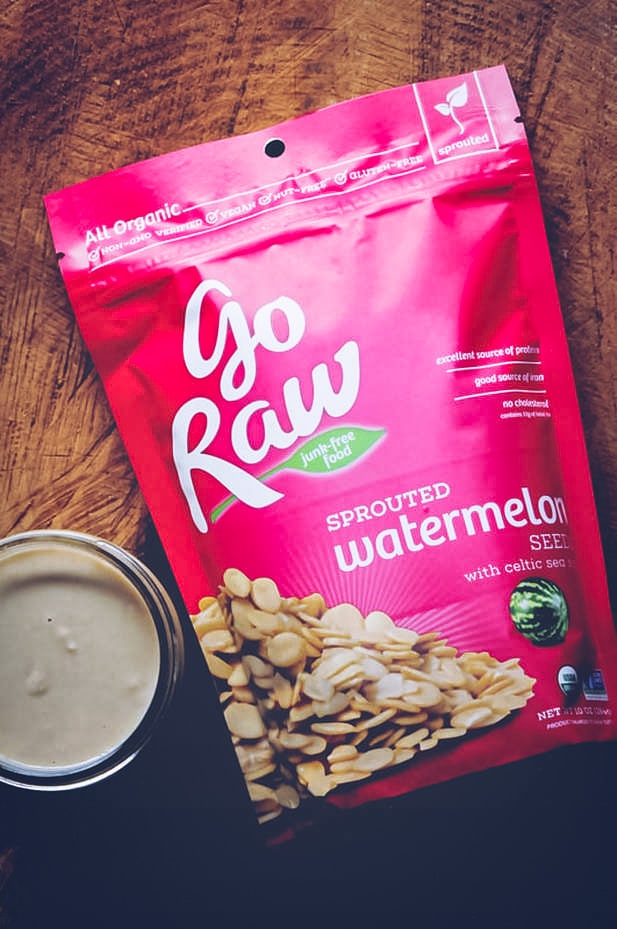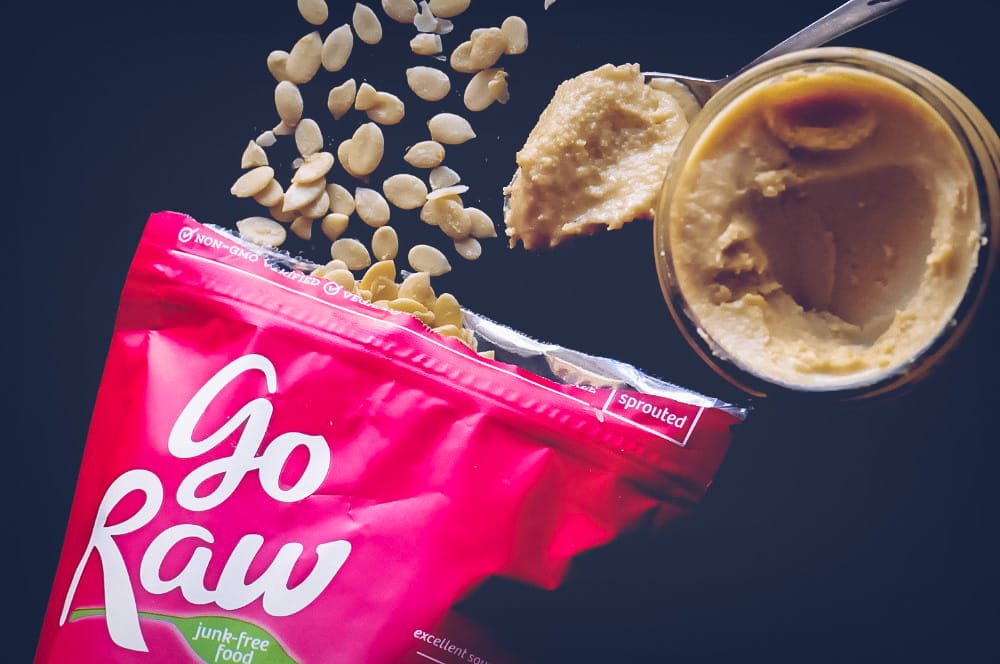 Ingredients
Sprouted organic watermelon seeds, celtic sea salt.
Dietary Specifications
Organic, non-GMO, vegan, gluten-free, nut-free. Rich in protein & iron.
Giving it a Try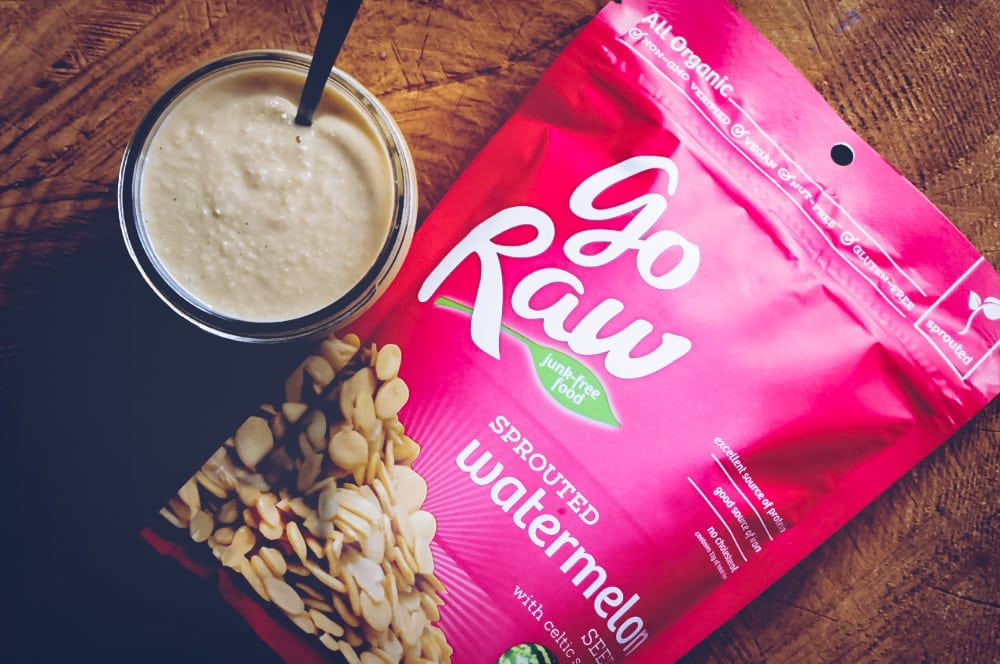 I made Sprouted Watermelon Seed Butter! You can find the recipe HERE.
The Review
When I first laid eyes on the beautifully designed package that is Go Raw's Sprouted Watermelon Seeds I had to check and check again that I was reading it correctly. "Watermelon Seeds?!' "Watermelon? Really?!?". I was excited to say the least!
My first impression upon grabbing a handful? "Wow. These are light!". These seeds are light and delicate. Their flavor? Reminiscent of sunflower seeds if I HAD to compare. Verdict? They are crunchy, salty, easy on the tummy and really quite delicious. In fact, they are truly quite lovely all on their own as a healthy little snack. But being the recipe creator that I am, I immediately knew I had to find out what would happen if I set out to make a seed butter with these little morsels of goodness. The result? You can find that HERE.
All in all? I'm finding myself falling in love with them even more so each time I've used them. I've tried them on salads, in quesadillas, alongside a handful of chocolate chips...they lend themselves well to both savory and sweet applications. And, I'm certain you'll be seeing them pop up in future recipes of mine!
I'm also quite fond of the fact that they are rich in protein, iron and a host of easily digestible nutrients.
I cannot recommend enough that you go grab a bag! I think you'll find they're your new favorite seeds.
Enjoy. xo.
Price
$10.00-11.00 / 10 oz bag
Buy it
Helpful Links
Read more about Go Raw's Watermelon Seeds HERE.
Pin it: