This post is sponsored by Seed. All opinions expressed are my own.
My honest product review of the revolutionary Seed Daily Synbiotic prebiotic + probiotic supplement derived from naturally occurring, science-backed strains -- all delivered in sustainable packaging.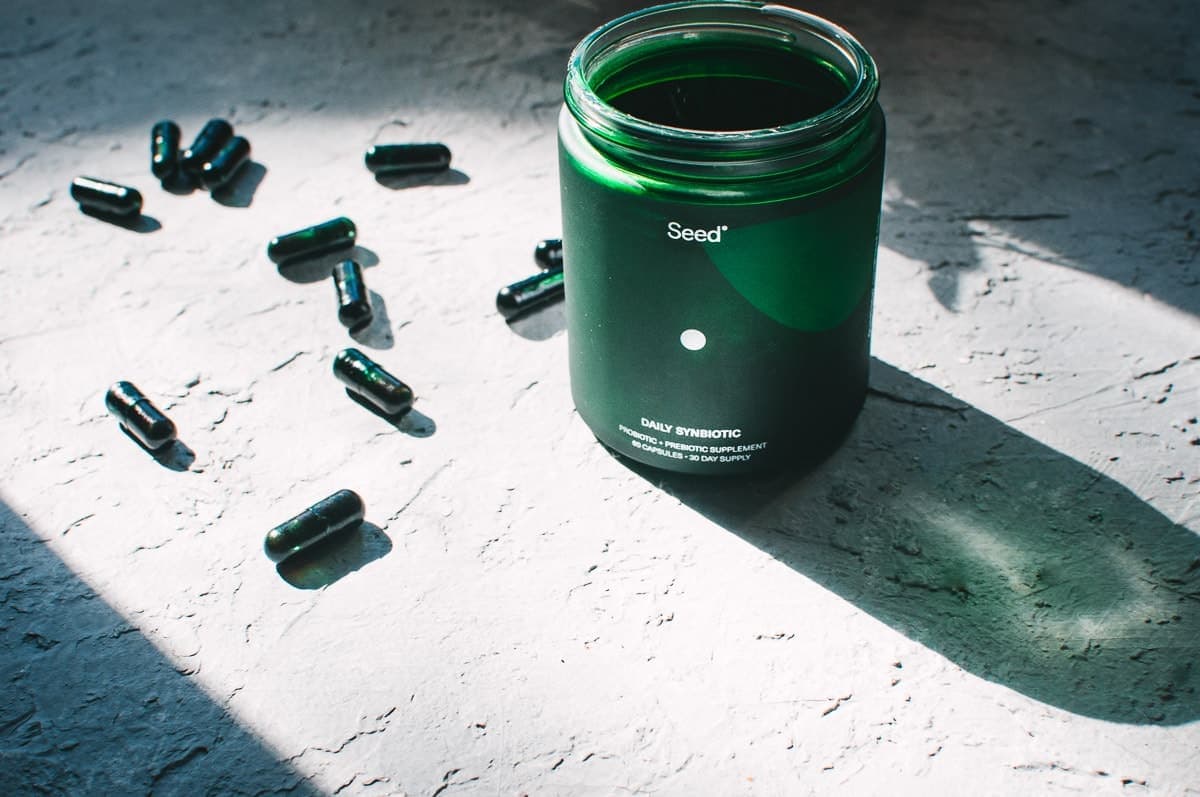 I was super excited to be introduced to Seed's Daily Synbiotic Supplement. Not only is it filled with the most comprehensive list of probiotic strains I've ever seen, the company itself is committed to sustainable practices and educating others! I'm thrilled to offer you an exclusive discount, too.
Jump to:
Who is Seed?
Seed is an extraordinary company founded by Ara Katz and Raja Dhir, and supported by a large team of scientists, educators, artists, advisors and community networkers. Seed creates a cutting-edge prebiotic + probiotic formula called their Daily Synbiotic, thoughtfully sold in sustainable packaging.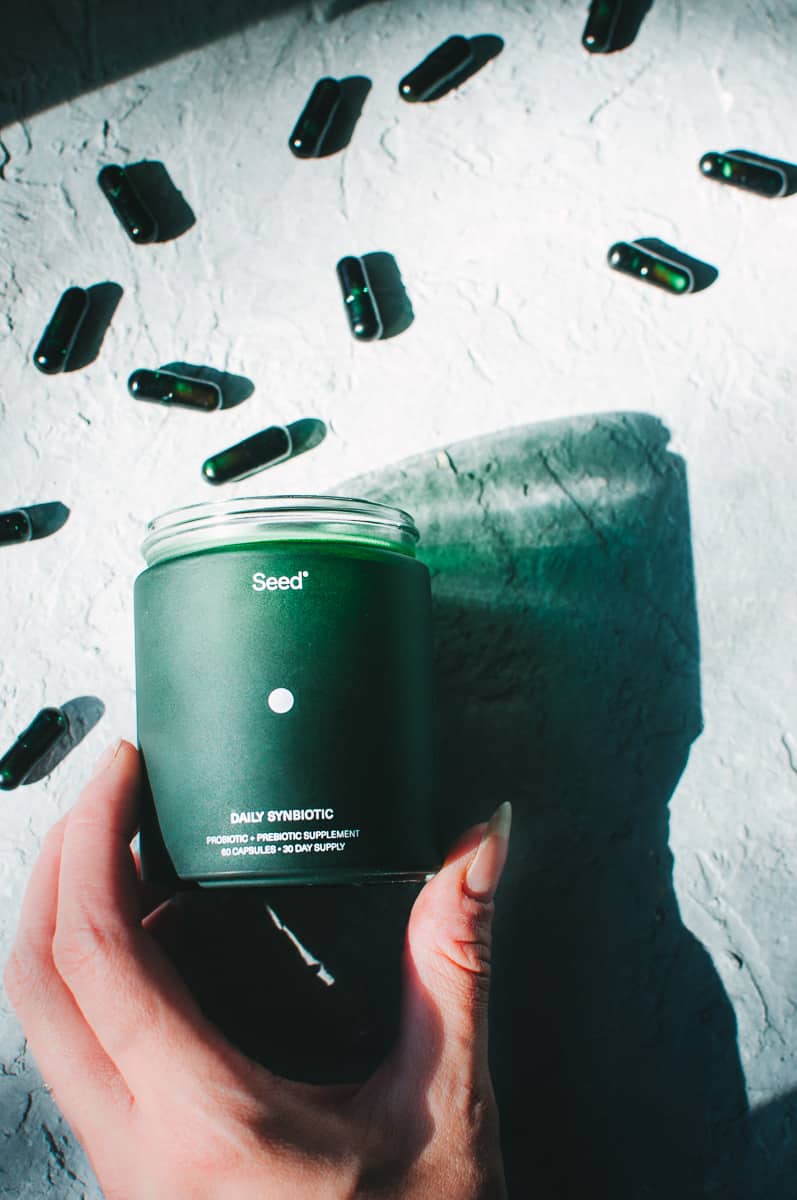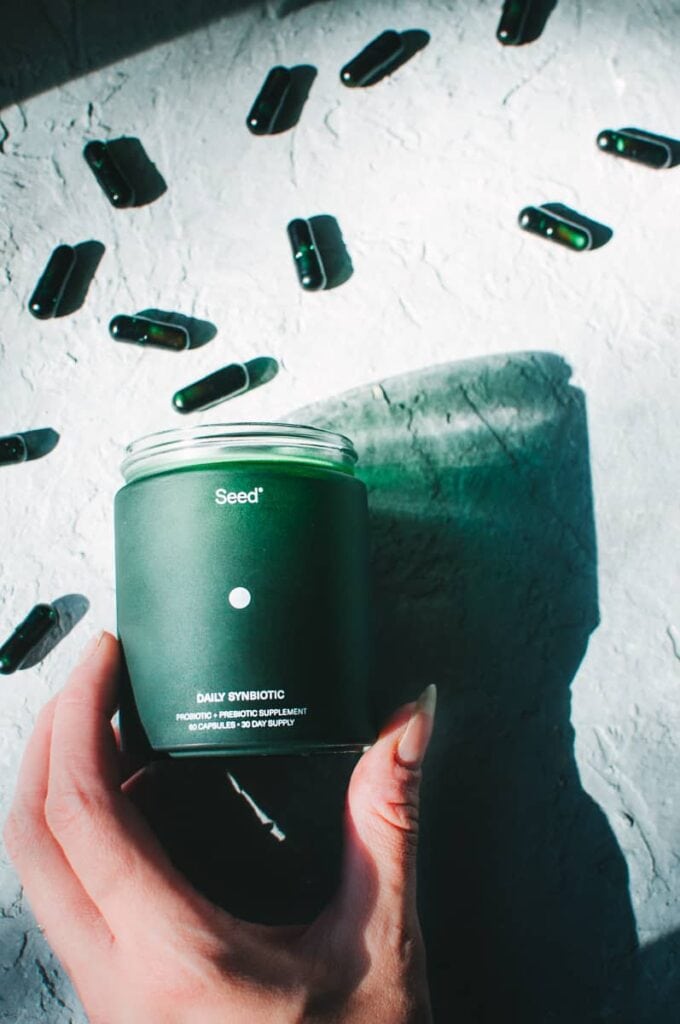 Ingredients
Seed's Daily Synbiotic capsules are a wonderful prebiotic + probiotic blend made with clinically studied, naturally occurring, human strains that are divided into five special blends including a Gastrointestinal/Gut Barrier blend, a Dermatological blend, a Cardiovascular Health blend, a Micronutrient Synthesis Probiotic blend, a Microbiota-Accessible Prebiotic blend all wrapped into one capsule coated in an acid-resistant chlorophyll-derived microsphere delivery system certain to make sure your Daily Synbiotic makes its way safely through the digestive system and to your colon where you need it most. These capsules are also vegan, gluten-free, dairy-free and preservative-free.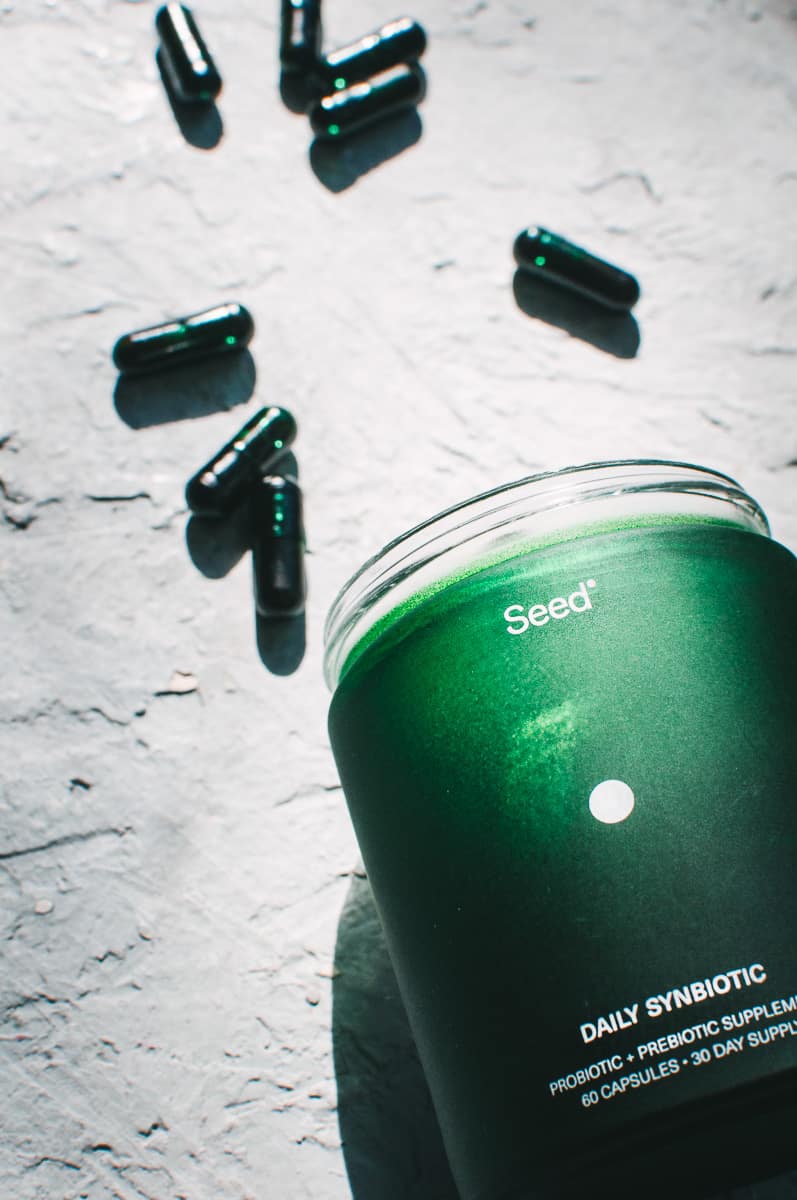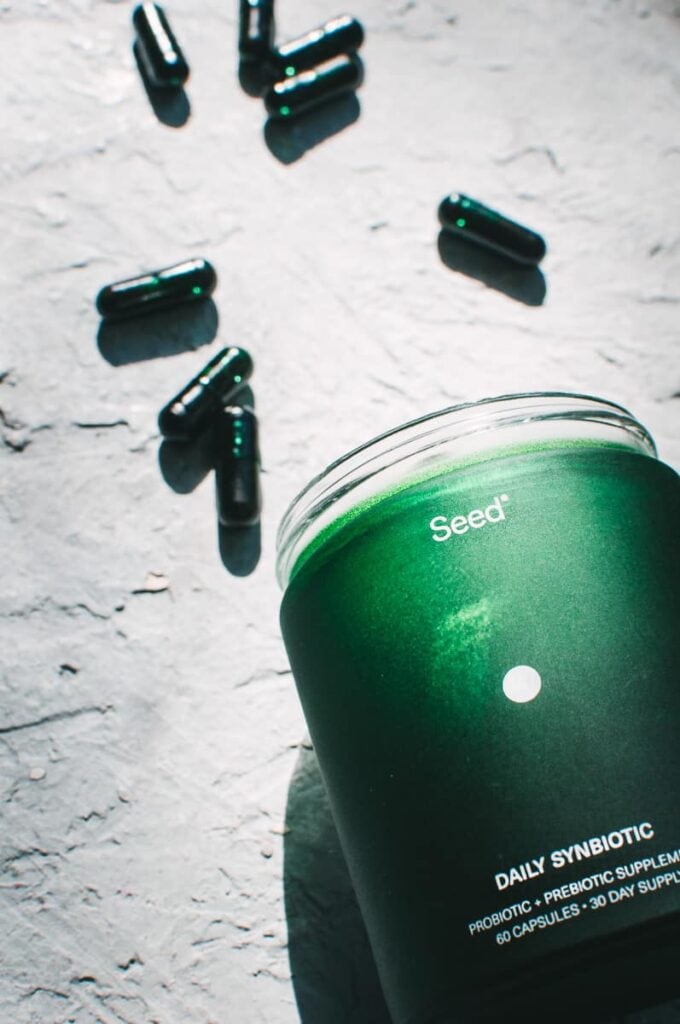 Sustainable Packaging
Seed's Daily Synbiotic is packaged with the Earth in mind. The tray your Daily Synbiotic arrives in? It's made from Mycelium! Yes, that's right. A biodegradable tray derived from mushrooms. The recyclable glass jar the capsules are stored in is designed to be refilled with Seed's refill system which arrives in a compostable pouch. And the box is sourced from responsibly managed forests and is fully recyclable. Gotta admire a company with our planet in mind!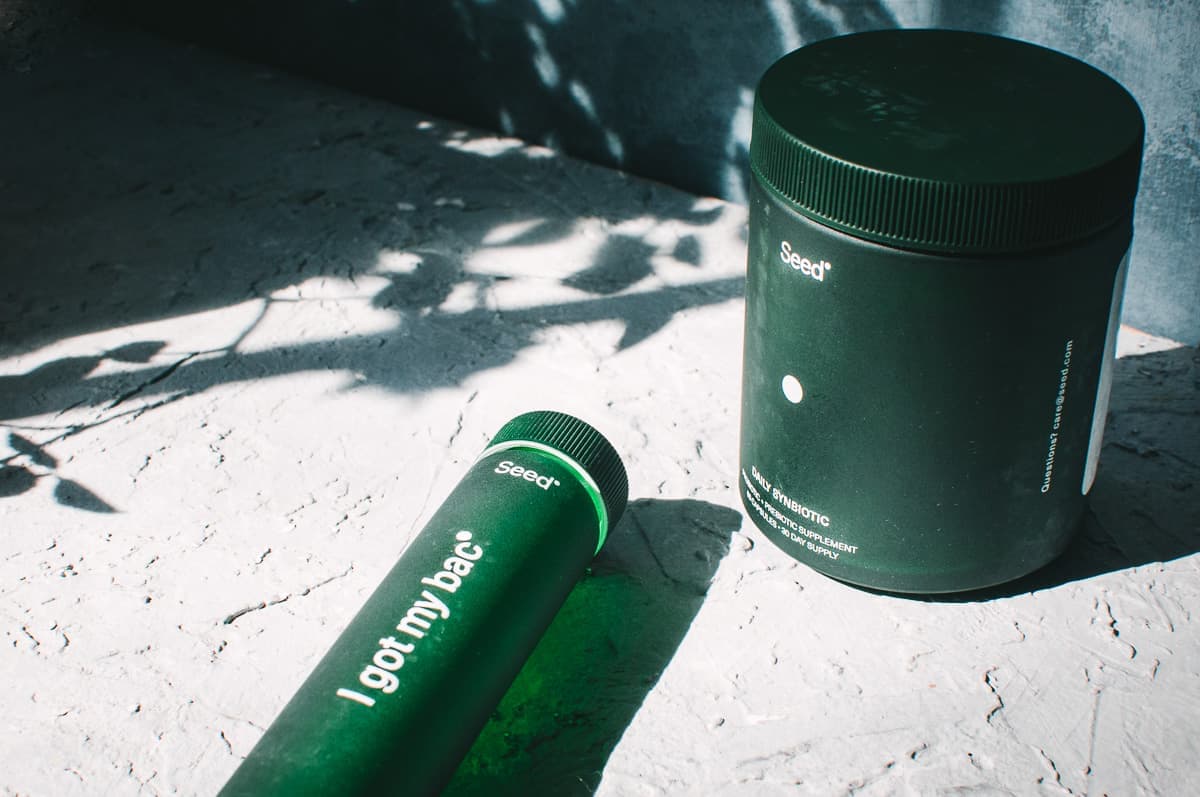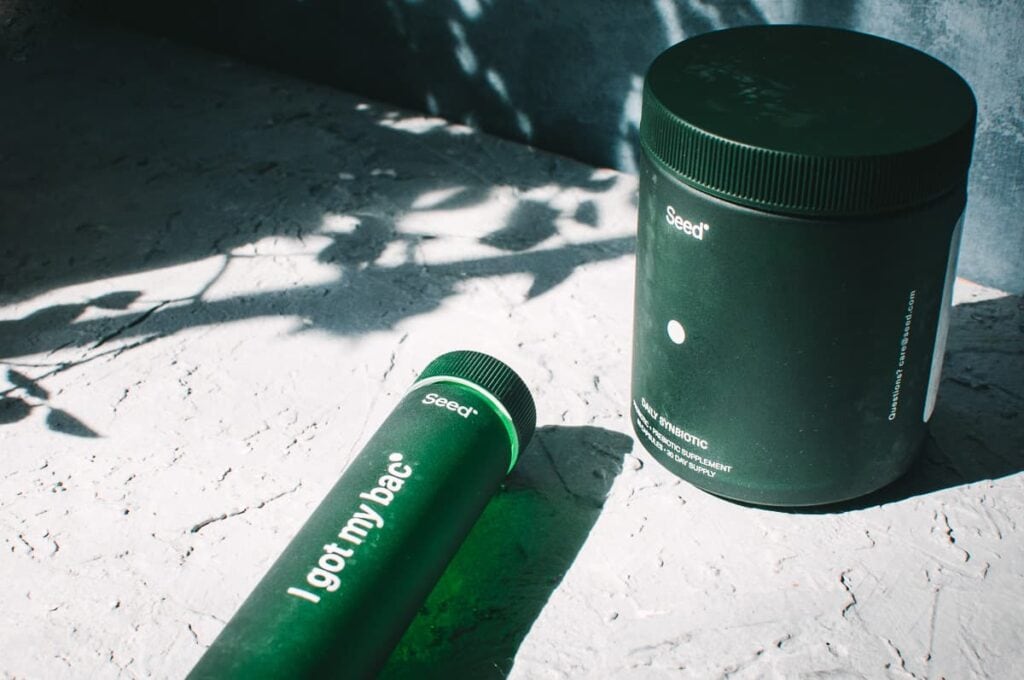 My Experience | Seed Probiotic Review
Firstly, as a very visual person, I found the packaging, design and colors of the Daily Synbiotic to be absolutely fun, and stunning in its conception. And while the Daily Synbiotic isn't intended to diagnose, treat, cure or prevent any disease, I think it likely you'll have a positive experience as I did. I found the Daily Synbiotic to be gentle, effective and a wonderful addition to a gut-health focused diet.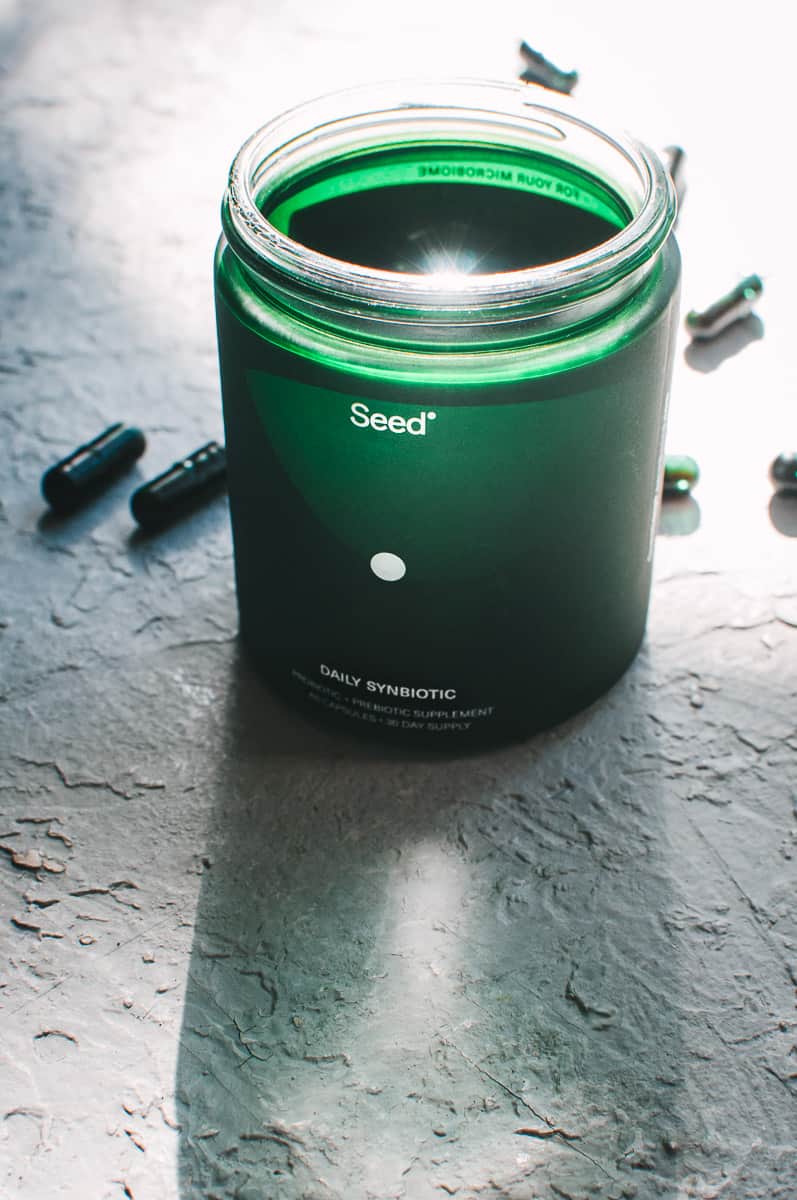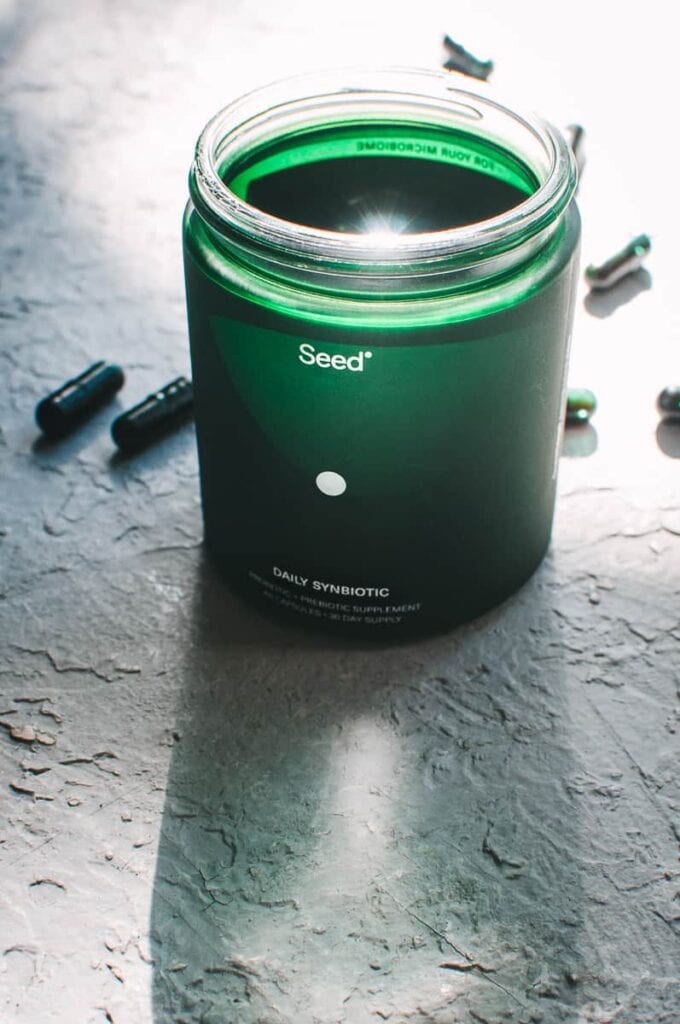 A Special Discount
Receive 15% off your first order with code MSY on Seed.com.
Learn More + Helpful Links