Best Non Toxic Cooking Utensils
This post may contain affiliate links, and we receive an affiliate commission for any purchases made by you using these links. We appreciate your support!
You might have already swapped out the toxins in your hair products, clothing, and personal hygiene, but did you know there are many toxic chemicals found in the utensils for your kitchen, too? Here is your guide to finding the best non toxic cooking utensils to keep your kitchen toxin-free!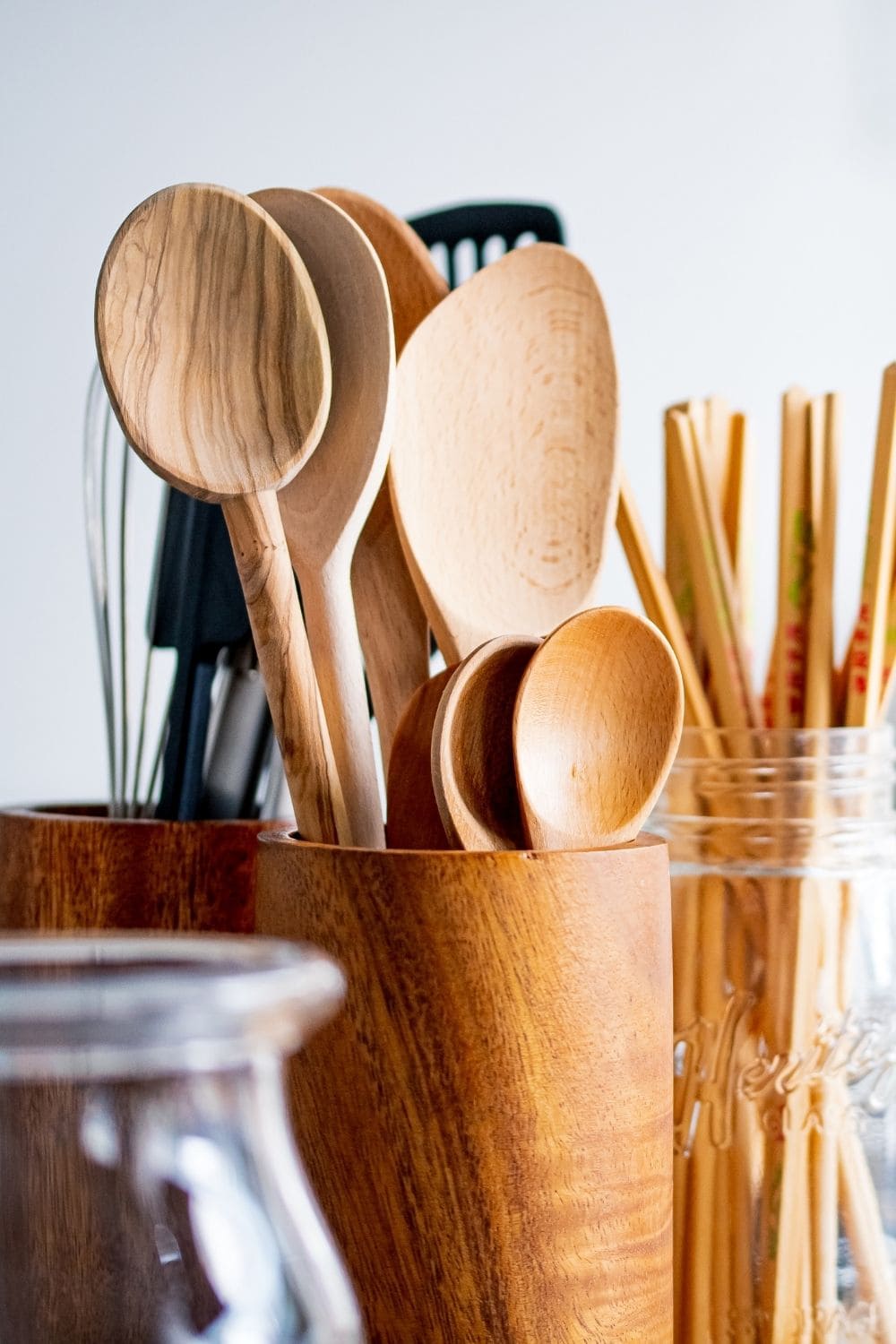 What is the Safest Type of Cooking Utensils?
If you are worried about your health and chemicals leaking out from your utensils into your food, try using silicone, bamboo, or stainless steel. These are the best cooking utensil materials that will protect your health and your home!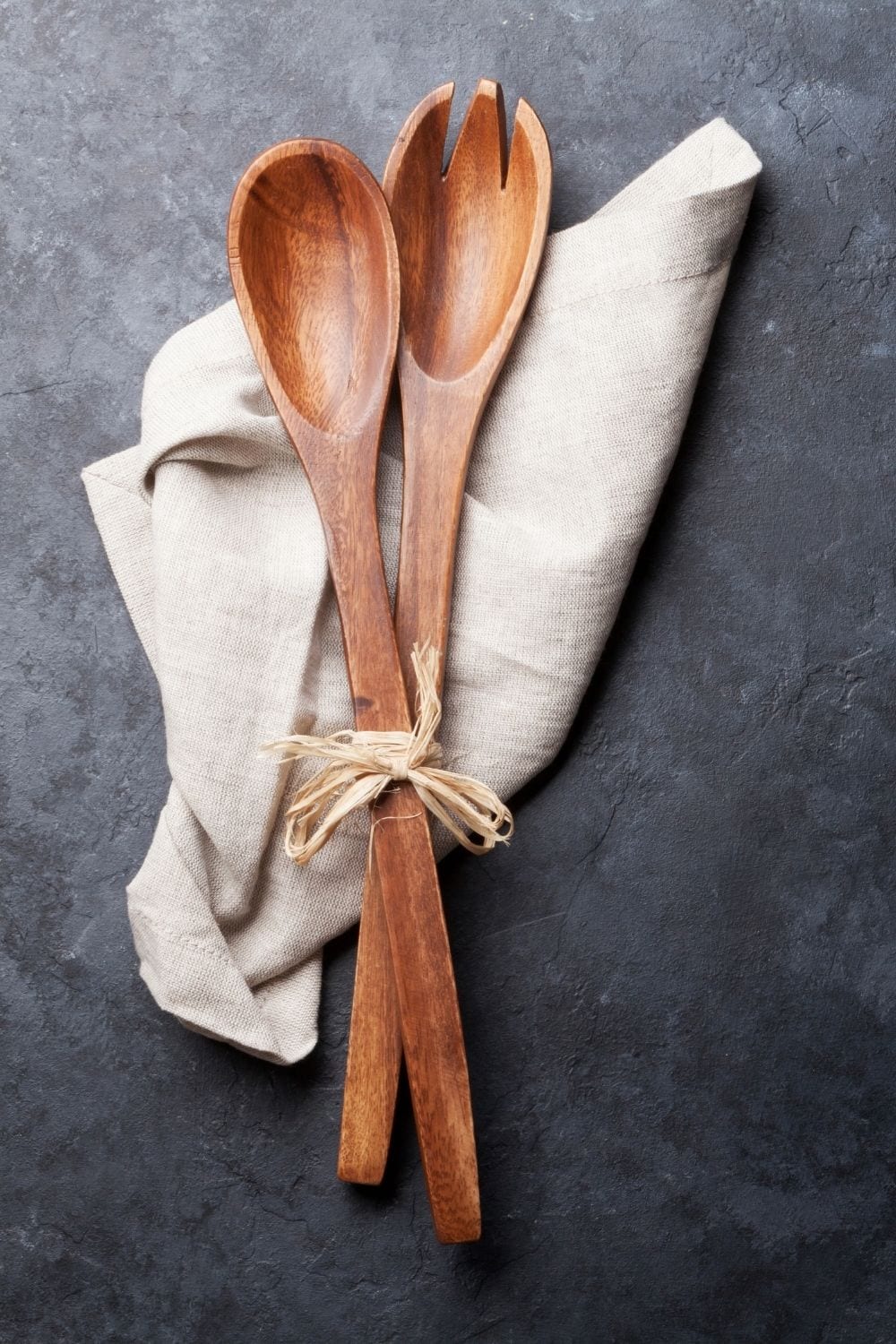 Best Non Toxic Cooking Utensils
Here are the top three best non toxic cooking utensils to switch to for a non toxic kitchen!
Stainless Steel Utensils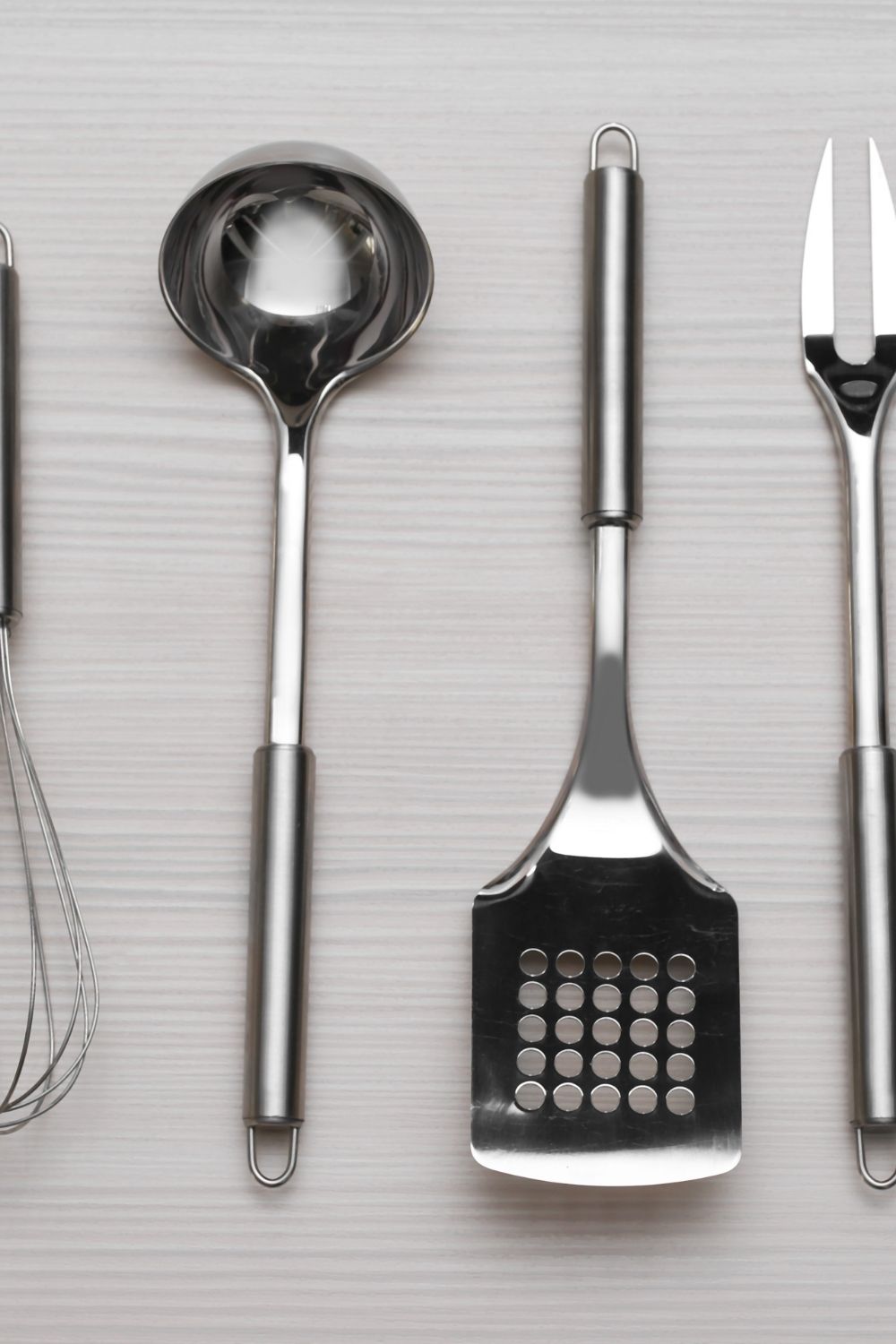 Stainless steel cooking utensils are a great choice for your kitchen! They are not porous, so no harmful chemicals or bacteria will get on them. They also will not rust due to the chromium found in them.
Stainless steel utensils like these ones will last such a long time and will help you save money in the long run:
Silicone Cooking Utensils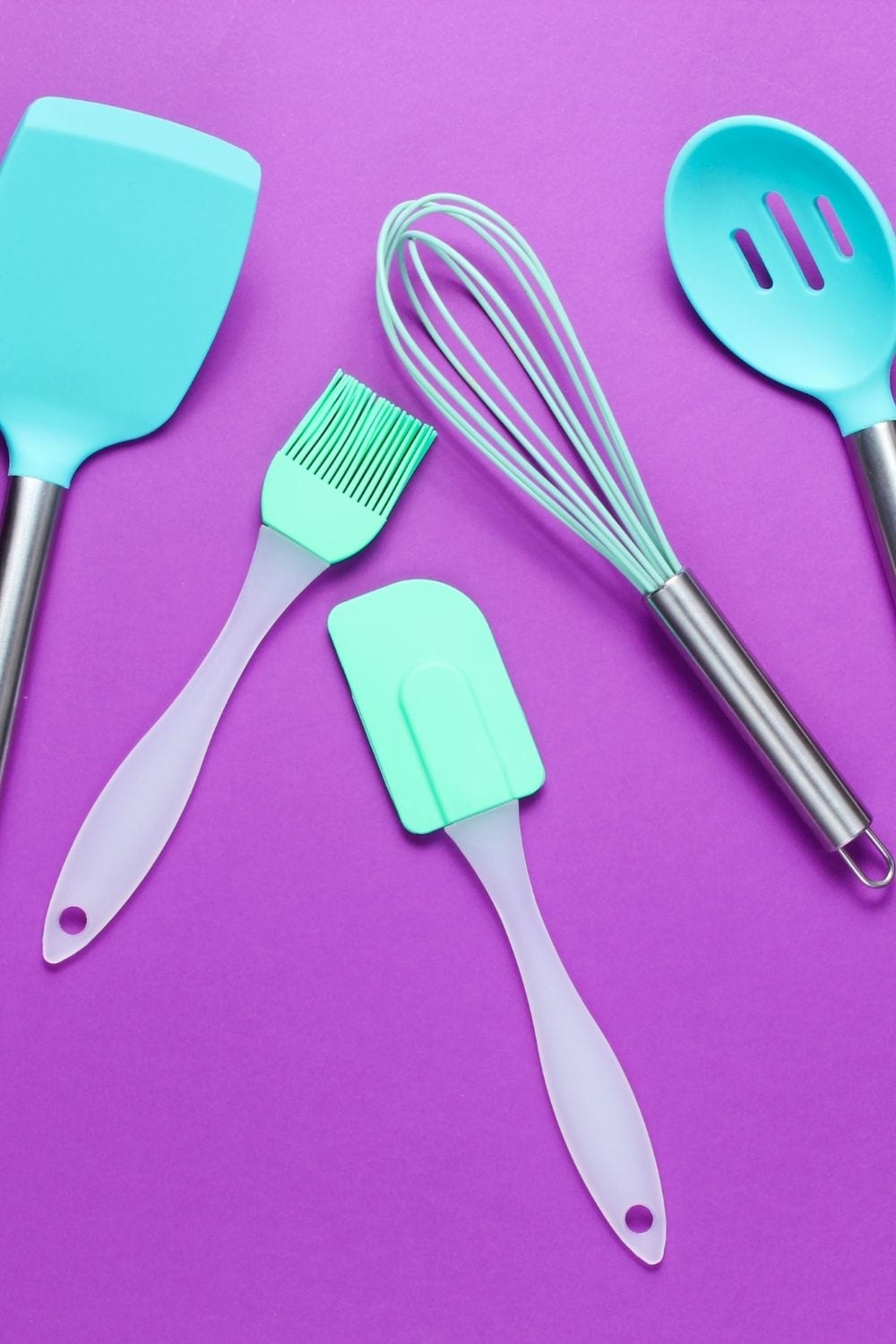 Many wonder, are silicone cooking utensils safe? Some of the safest cooking utensils are made with silicone. Many researchers have found that silicone is a non toxic cooking utensil! It does not have any chemicals and won't react to any food products either. Plus, they are heat-resistant, so that is an added bonus!
These are my favorite and some of the best non toxic silicone cooking utensils I've found:
Organic Bamboo Cooking Utensils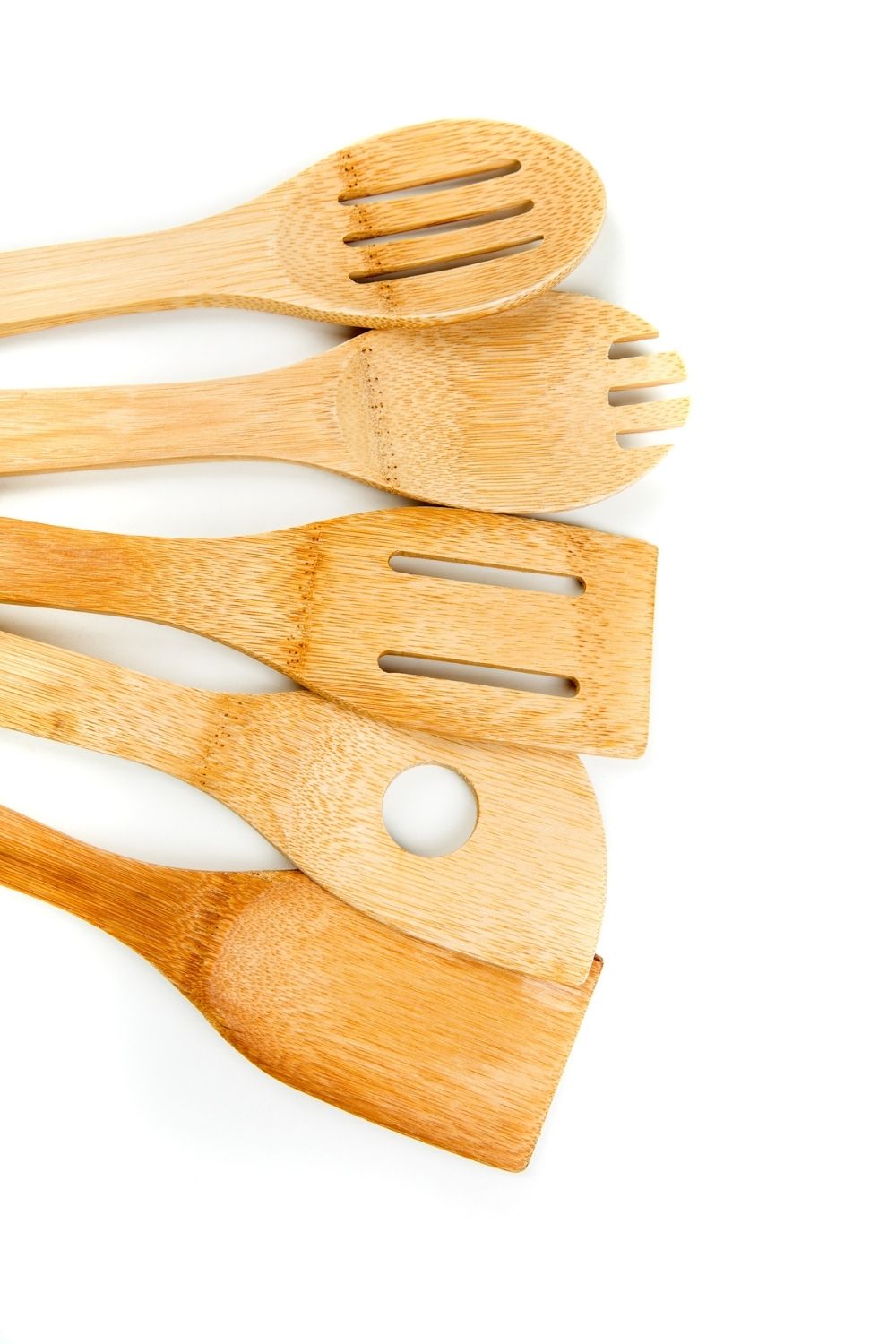 While many wooden utensils are porous and will eventually have bacteria and harmful things leak into them, bamboo is not one of these woods. Bamboo does not absorb anywhere near as much water as other wood and is antimicrobial. Bamboo cooking utensils are very environmentally friendly as they are biodegradable.
To keep your bamboo utensils clean and to make them last a long time, wash them by hand and always immediately dry them after you use them! Try these organic bamboo cooking utensils to use in your kitchen: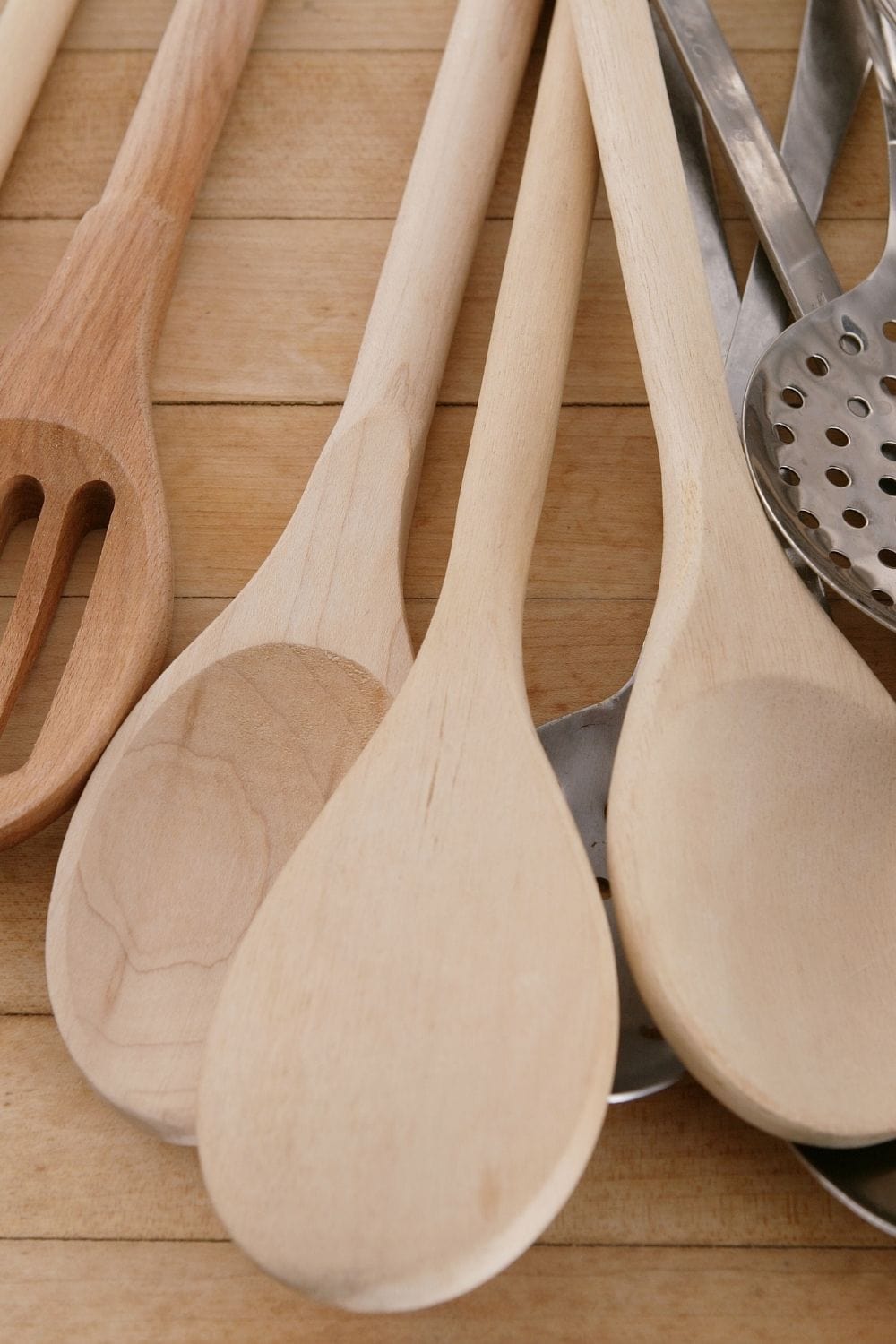 What to Avoid
You will want to avoid any plastic cooking utensils as they will release many toxins into your food while you are cooking. After a while, certain aluminum utensils can release metals, so it is best to avoid those.
Any cooking utensils that are nylon, non-stick, or Teflon are also best to avoid because they usually have chemicals. Even some utensils that claim they are BPA-free will still have some chemicals in them. It is best to avoid them as well if at all possible.
Making the switch might take you some time, but it is worth it in the end. Get some safe cooking utensils so you can avoid having chemicals in your food! Your family will be healthier, and you will love your new kitchen items!
You Might Also Like