This vegan Instant Pot soup is filled with flavorful Cajun seasoning and requires no soaking of the chickpeas beforehand! This easy dump and start pressure cooker chickpea recipe is healthy, hearty, filling and delicious!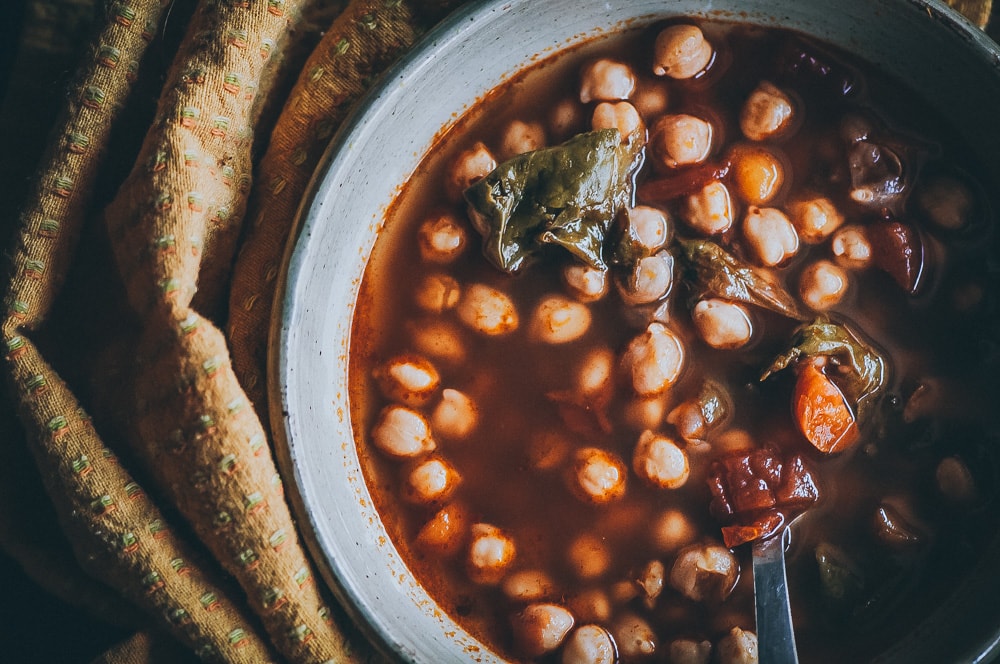 Jump to:
This no soak Instant Pot chickpea recipe could not be more flavorful or easy! This delicious vegan soup is filled with garbanzo beans, tomatoes, carrots, mixed greens and the perfect blend of Cajun seasoning to create a great lunch or dinner that is budget-friendly and perfect for meal planning, too!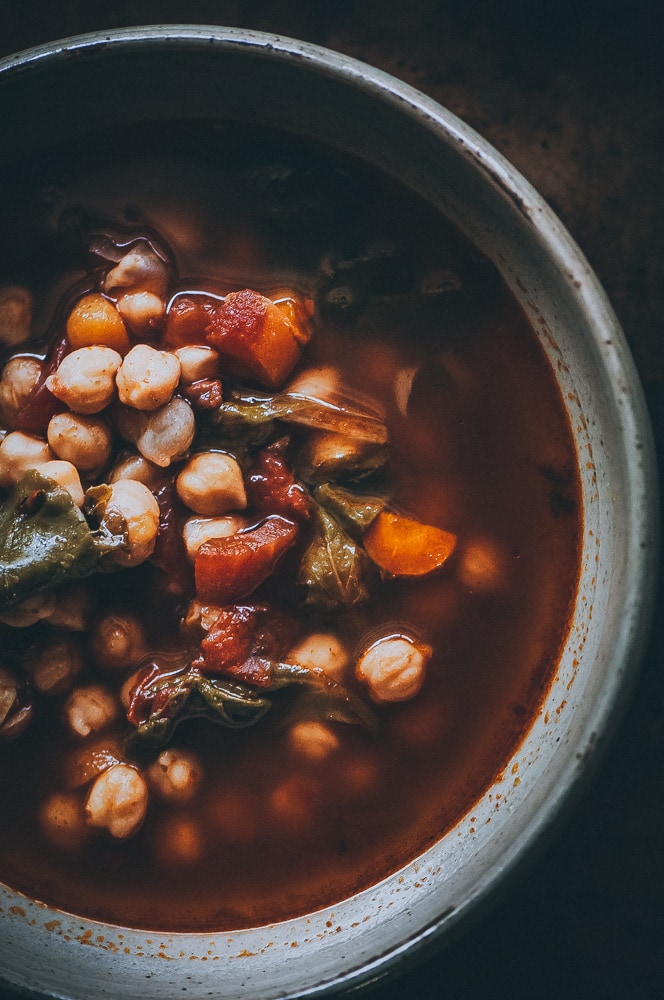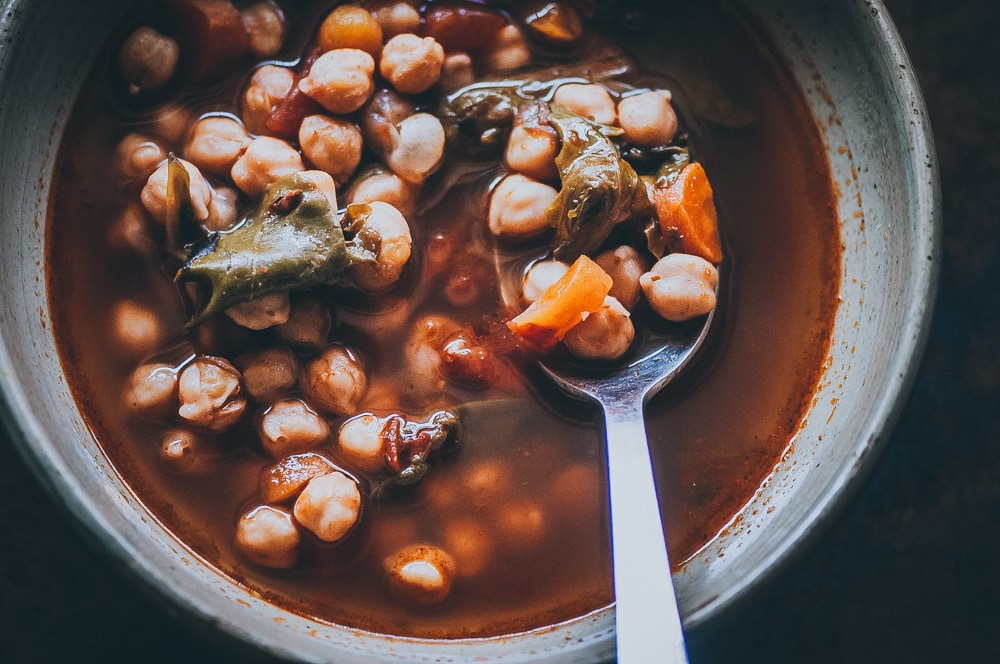 This Easy Pressure Cooker Garbanzo Bean Soup is:
High in protein & fiber.
An easy to make dump and start recipe, with no prior soaking of the chickpeas required (but you can if you want to!).
Rich and flavorful with a complex Cajun seasoning mix. Subtly spicy.
Made with simple and wholesome ingredients for a healthy and filling meal.
Gluten-free, Vegan, Dairy-Free, Soy-Free, Nut-Free and Sugar-Free.
Tips for making Instant Pot Chickpea Soup:
Soaking of the chickpeas beforehand is not required, but if you are sensitive to legumes and want to lessen the chances of digestive discomfort, soak for 3-4 hours prior to making this soup. No time adjustments are necessary!
You can replace the crushed tomatoes with diced or freshly chopped tomatoes.
You can omit or add any veggies of your choice.

If you do not like a touch of spicy, omit the red chili flakes.

This chickpea soup stores well in airtight containers in the refrigerator for up to one week. Simply re-heat on the 'saute' setting of your Instant Pot or pressure cooker until warmed throughout.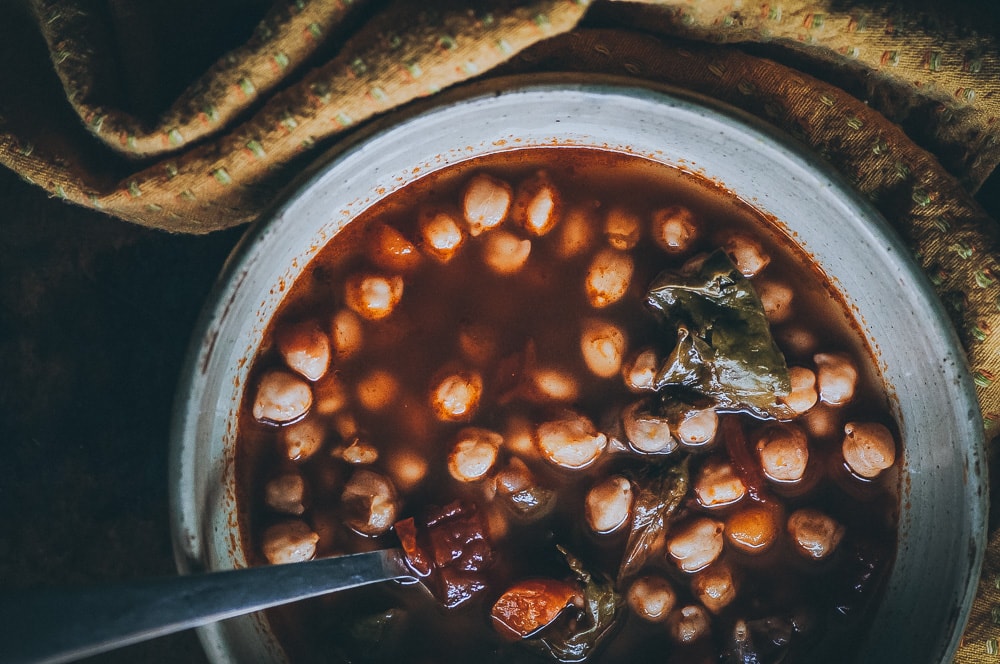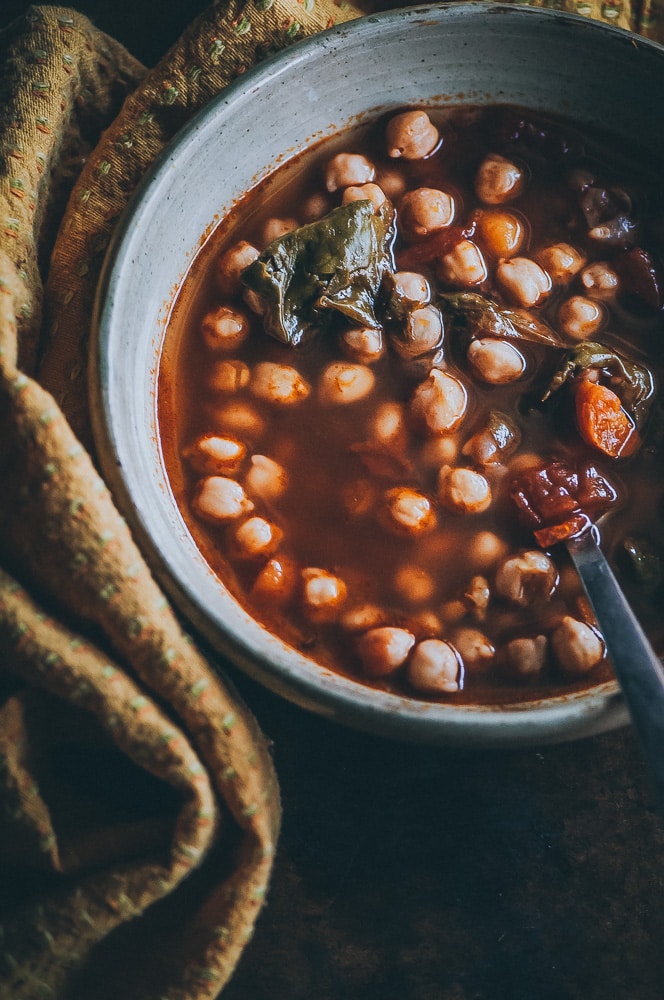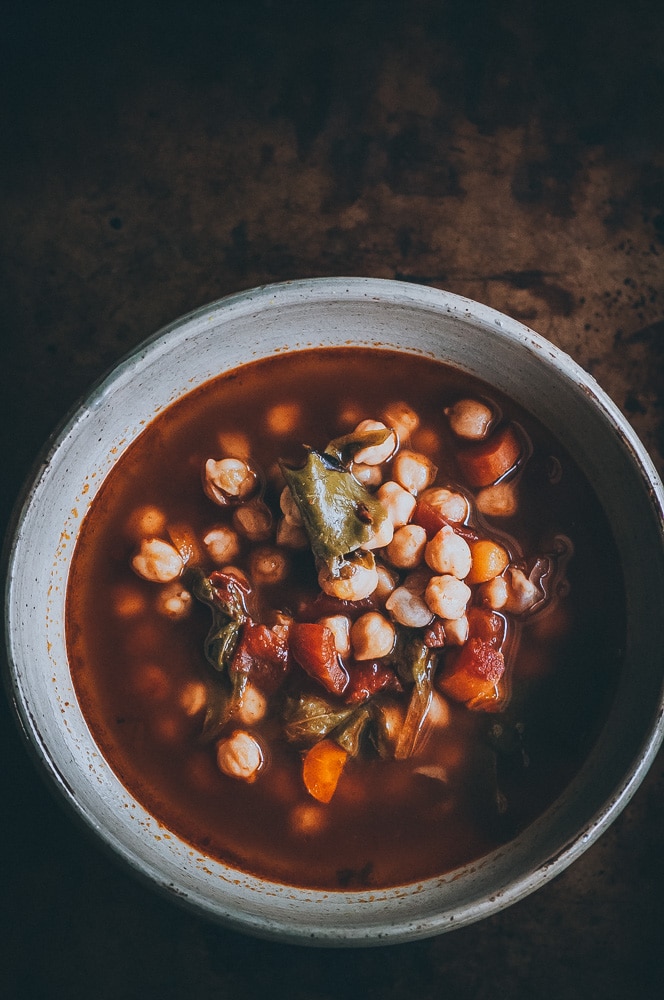 What to Serve with Instant Pot Cajun Spiced Chickpea Soup
Rustic Gluten-Free Boule (Artisan Bread)
Fennel, Tomato, Rosemary And Onion Cast Iron Focaccia Bread (Gluten-Free)
The Best Gluten-Free Tortilla Wraps (Vegan)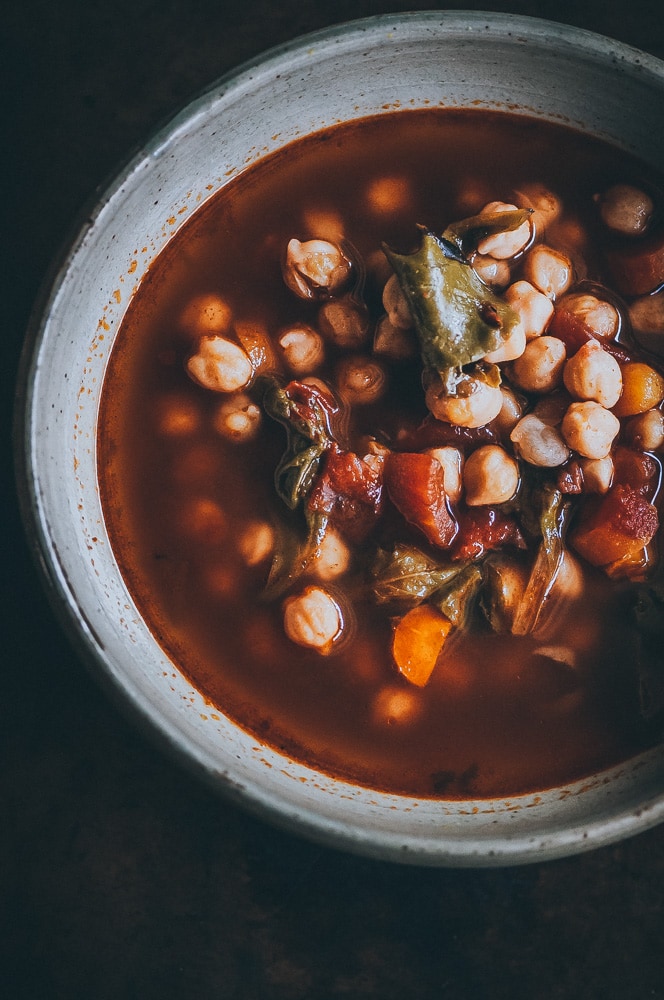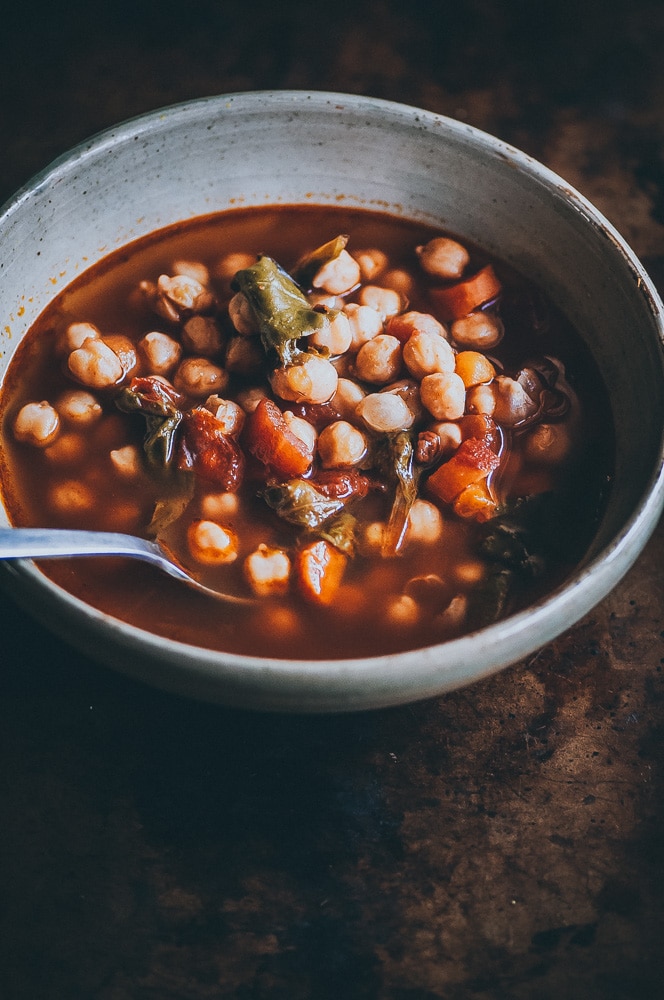 Vegan Soup Recipes You Might Enjoy
Instant Pot Three Sisters Soup Recipe
Instant Pot Golden Milk White Bean Soup
Spicy Southwestern Corn, Potato, Quinoa, And Red Lentil Chowder
Butternut Squash Coconut Curry Rice Noodle Soup
Gluten-Free Vegan Lentil Minestrone Soup
Roasted Green Chile, Potato, & Quinoa Soup
Warming Beet, Pea, And Lentil Winter Soup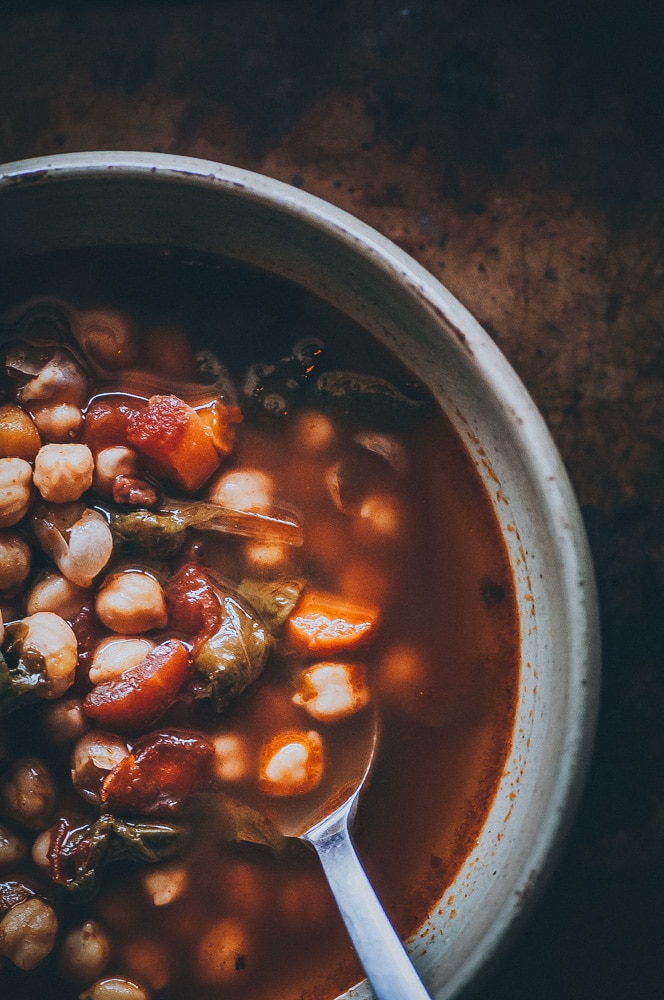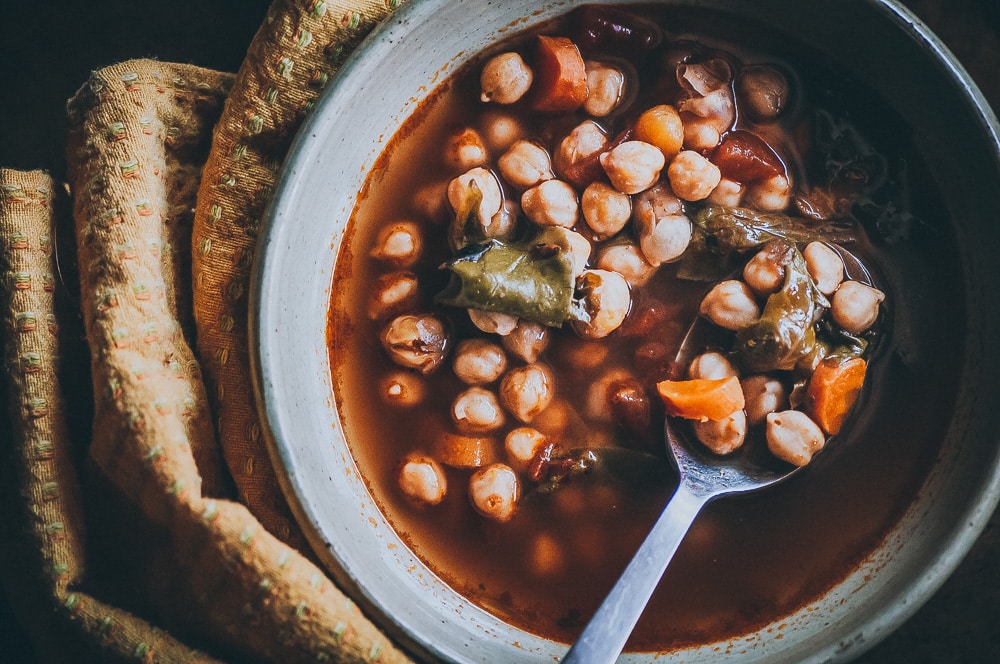 Instant Pot Recipes You Might Enjoy
Instant Pot Three Sisters Soup Recipe (Vegan + Gluten-Free)
Instant Pot Chocolate Chipotle Chili (Vegan)
Instant Pot Cheesy Chipotle Pasta (Gluten-Free)
Instant Pot Sticky Maple Ginger Rice Noodles (Gluten-Free, Vegan)
Instant Pot Red Lentil & Potato Curry (Vegan, Gluten-Free)
Instant Pot Millet & Pinto Bean Chili (Gluten-Free, Vegan)
Instant Pot Chimichurri Mashed Potatoes (Vegan, Gluten-Free)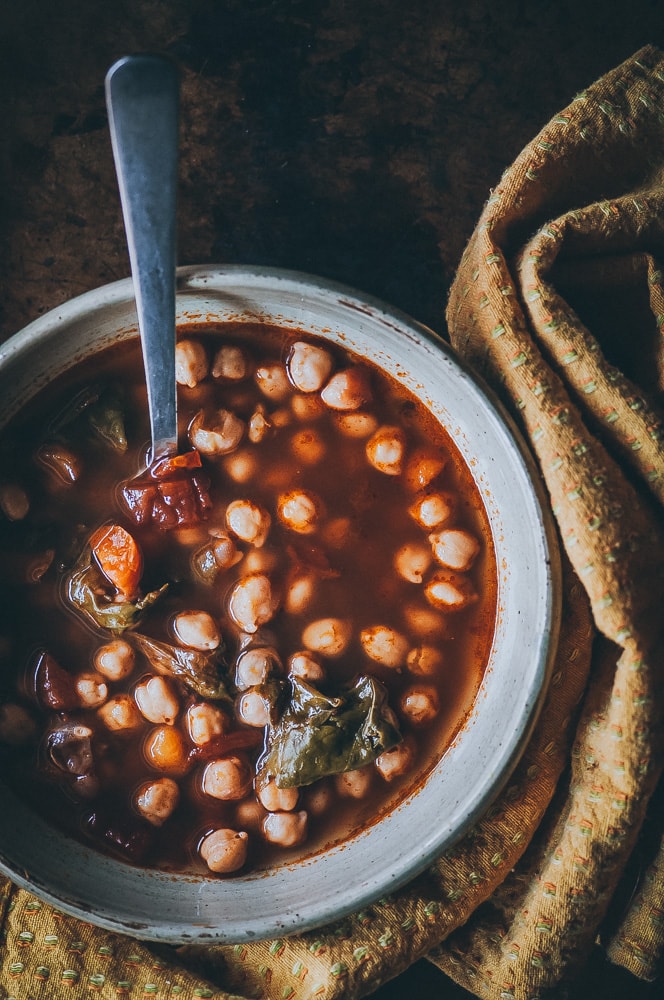 Instant Pot Cajun Spiced Chickpea Soup (Vegan)
Author: Kristen Wood | 3-23-2019
prep time: 0 minutes
cook time: 35 minutes
total time: 50 minutes (to account for the coming to and releasing of pressure)
Yields: approx. 4 servings
---
Ingredients:
1 tablespoon coconut or olive oil
1 cup chickpeas (garbanzo beans), dried or soaked
1 cup crushed tomatoes
1/2 cup chopped carrots
1 1/2 teaspoons cajun spice
1 teaspoon paprika
1 bay leaf
1/2 teaspoon red chili flakes (omit if you do not like spicy)
1/4 teaspoon ground cloves
1/4 teaspoon chili powder
7 cups vegetable broth or water
1/2 cup mixed greens
1 tablespoon apple cider vinegar
sea salt, to taste
---
Instructions:
Add oil, chickpeas, tomatoes, carrots, spices and broth/water to your pressure cooker. Stir.
Place lid on pressure cooker and turn vent to sealing.
Cook on manual high pressure for 35 minutes.
Let the pressure naturally release for 10 minutes.
Release the steam and remove lid.
Stir in greens and vinegar. Salt to taste.
Serve and enjoy!
---
Nutrition:
Serving: 1 serving
Fat: 8 grams
Calories: 325
NOTE: Please see 'Tips' above in the blog post for suitable substitutions, storage advice and more!