How to Make Water Kefir + Camu Camu Water Kefir Recipe
This post may contain affiliate links, and we receive an affiliate commission for any purchases made by you using these links. We appreciate your support!
This delicious, fizzy probiotic-rich Water Kefir recipe is high in Vitamin C thanks to the Amazonian superfood Camu Camu! Learn all about Camu Camu, how to make water kefir, health benefits and more alongside this easy and fun Camu Camu Water Kefir Recipe!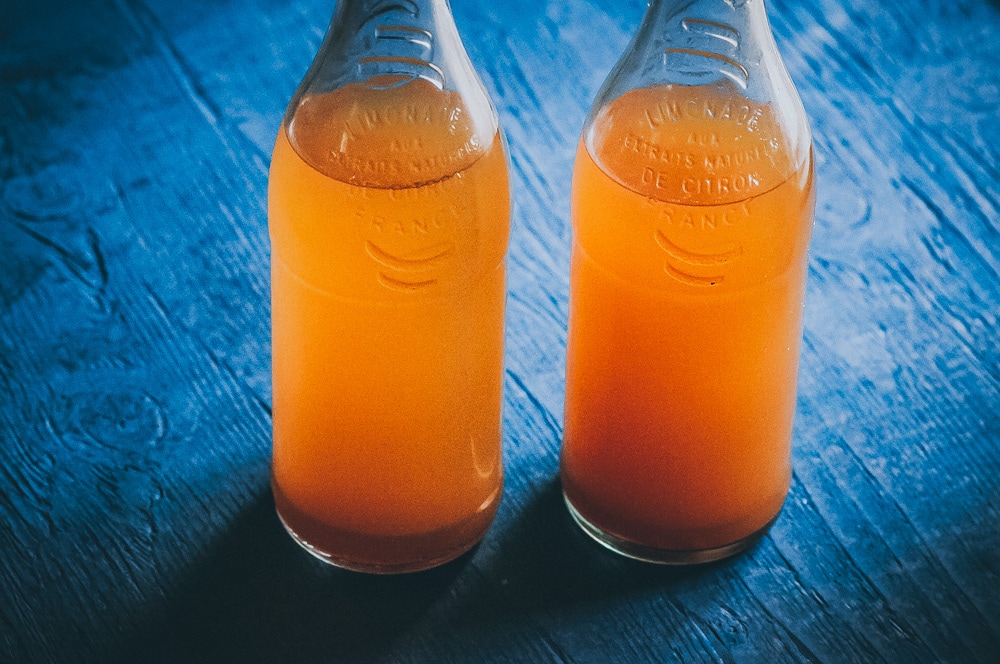 I've been on a water kefir kick lately. Once I discovered how easy, fun (and tasty!) it is make your own kefir at home, I've never looked back! Kefir is a wonderful addition to a gut-healing journey, whether you're in need of some major healing or simply want to maintain optimal gut flora.
On my own quest to balance my hormones, I started incorporating vitamin C-rich Camu Camu powder into my diet, too. So, I wanted to experiment and see what combining two of my favorite things would result in! What happened? It created a delightfully fizzy, (very) mildly tart and refreshing water kefir brew! It's hands down of my favorite water kefir flavors so far. And, I so hope you love it, too!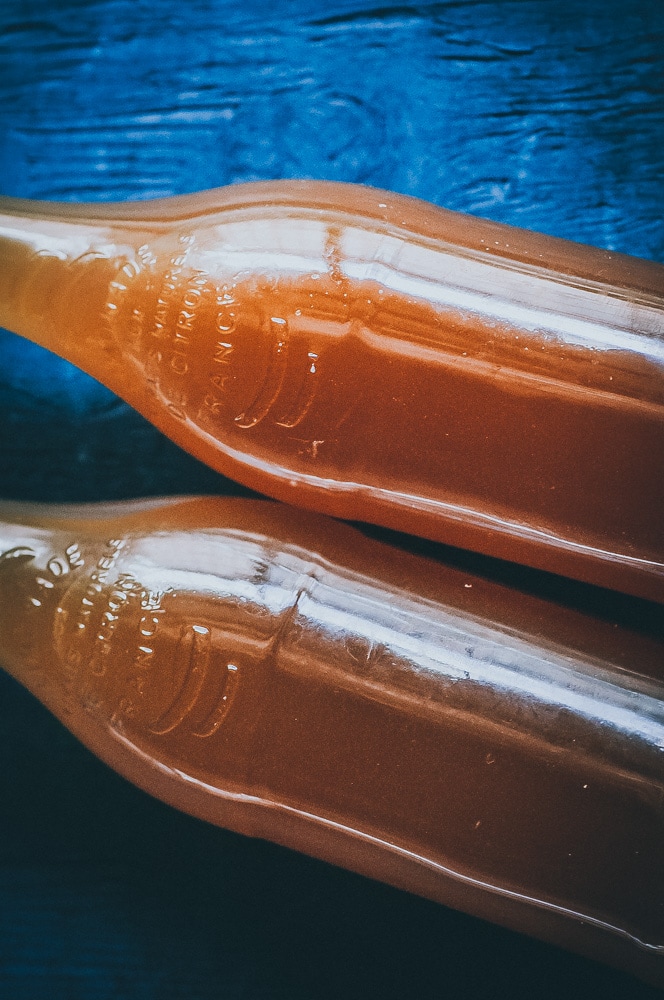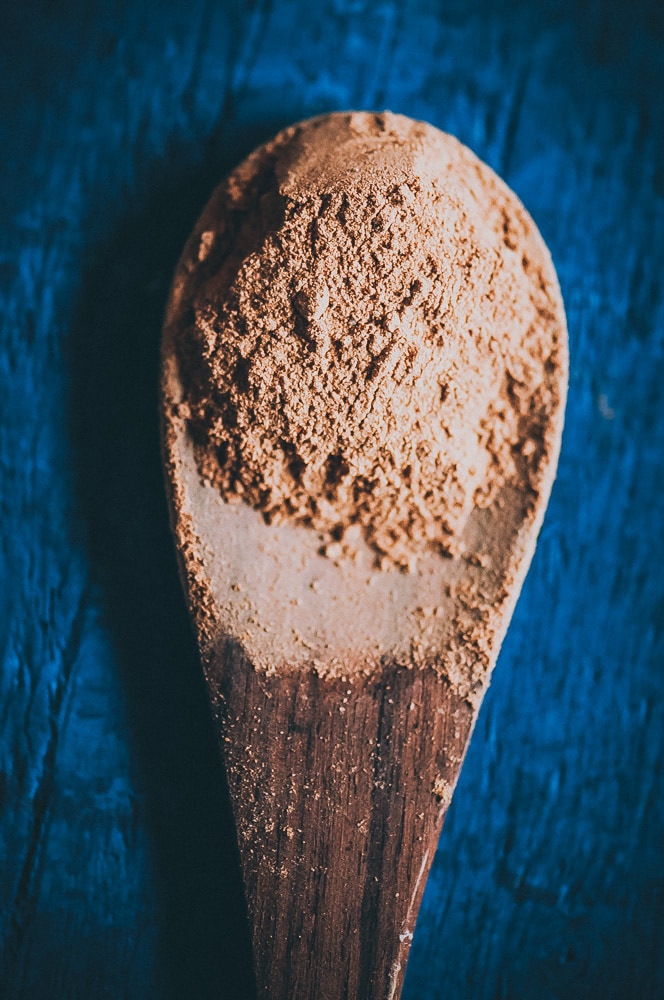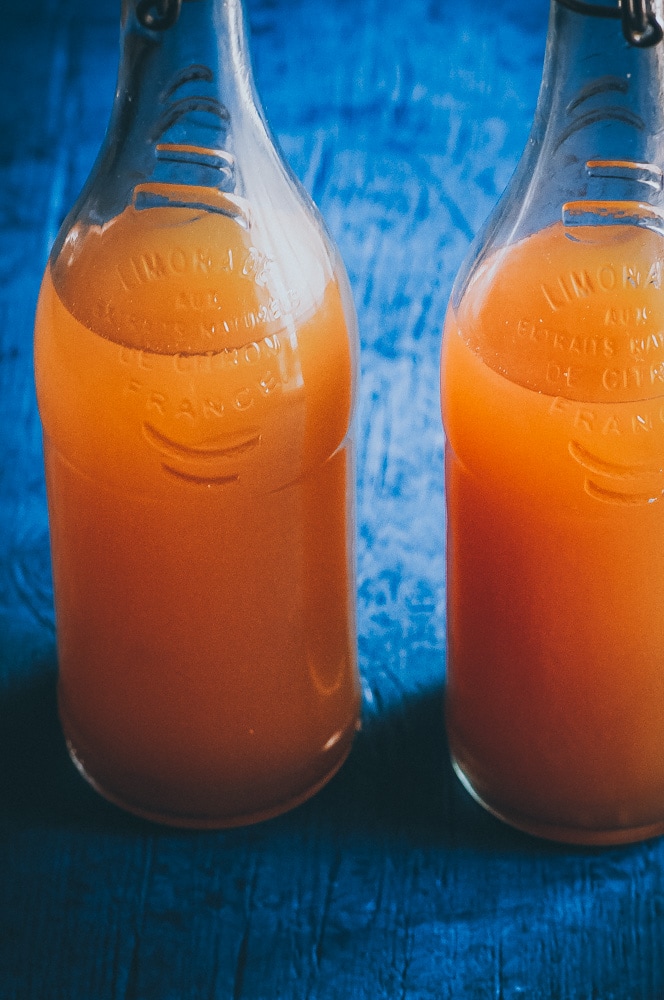 What is Camu Camu?
Camu Camu is a small tree (Myrciaria dubia) that is in the Myrtle family. It is indigenous to the Amazonian rainforests of South America. Camu Camu produces small tart super berries that contain a high amount of vitamin C. It is most often sold in powder form.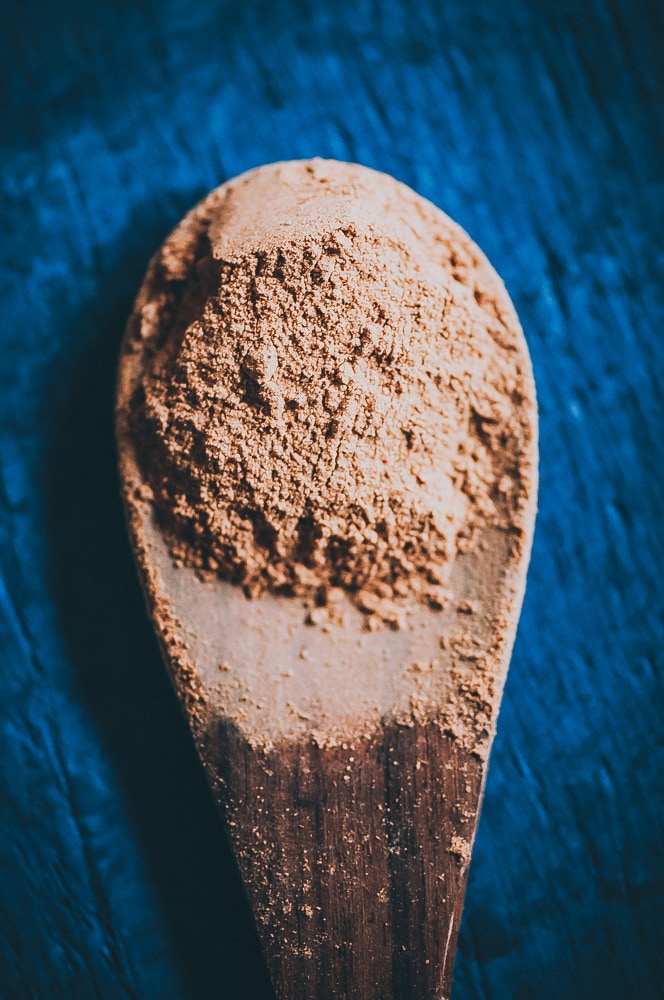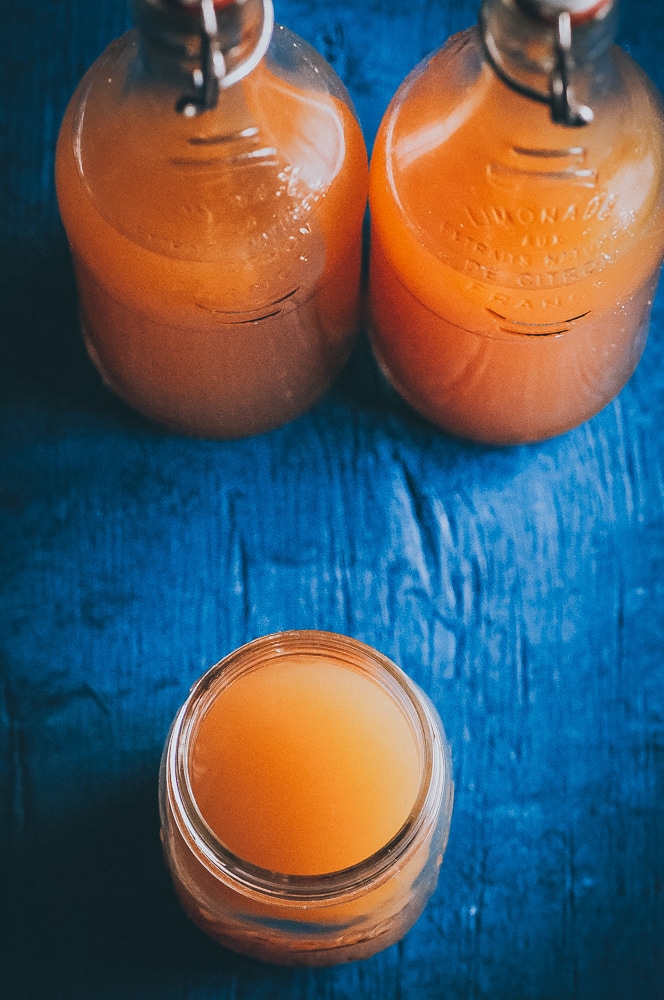 Camu Camu Nutrition + Health Benefits:
It's extremely

rich in Vitamin C.

It's loaded with antioxidants.
It contains an impressive amount of amino acids.
It's been shown to have anti-viral properties.
Camu Camu has: anti-aging properties, immune-boosting properties, mood-boosting properties, and anti-inflammatory properties.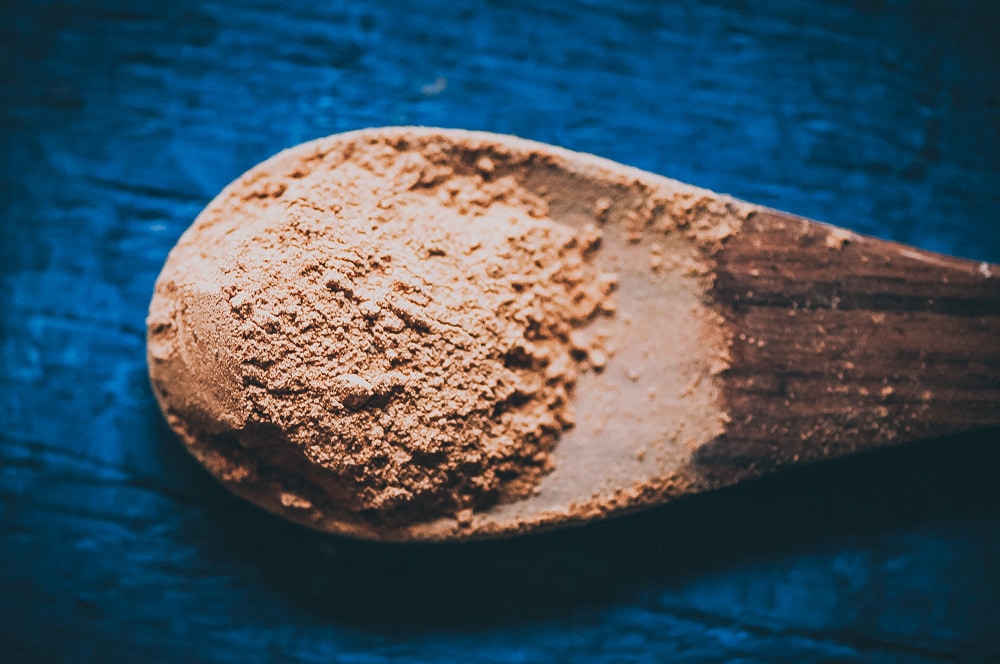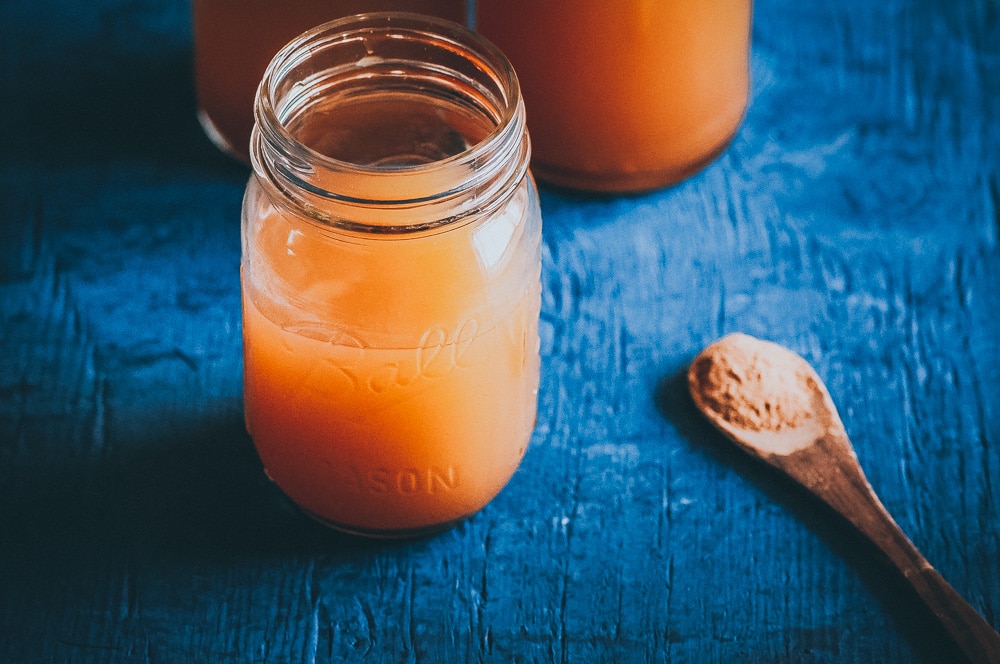 What is Water Kefir?
Water kefir is a fermented, naturally carbonated, probiotic beverage created with the use of water kefir grains. Water kefir grains are made up of bacteria and yeast that feed on sugar and result in kefir. Very little sugar remains by the time you finish making a batch of kefir. Water kefir is filled with a large amount of diverse probiotic strains making it an excellent choice for improving gut health, or health in general! What's even cooler? Well cared for kefir grains can last indefinitely providing a steady supply of kefir!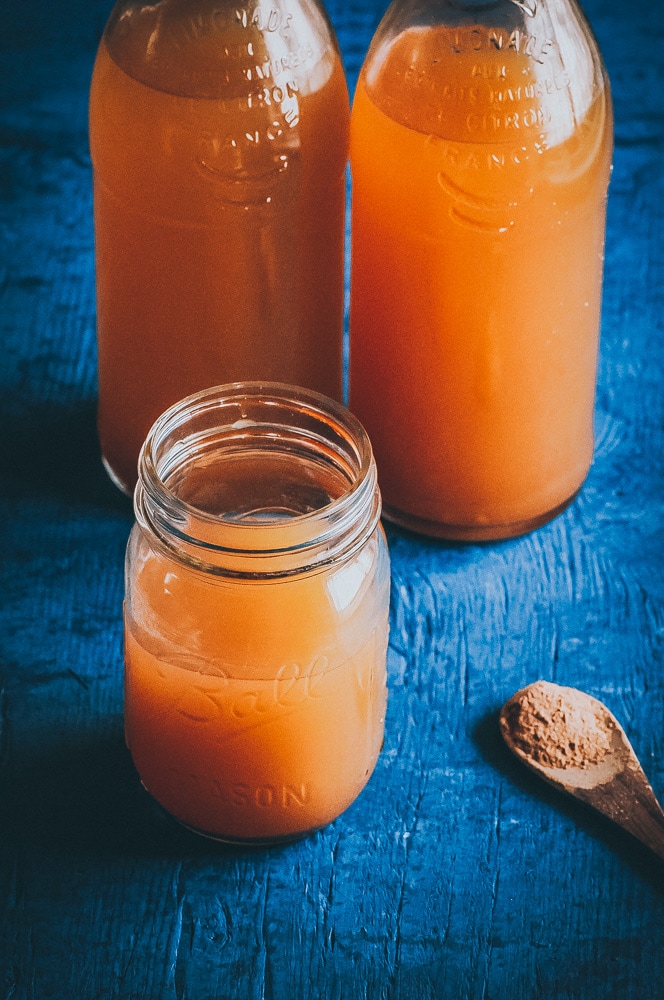 Water Kefir Health Benefits:
Water Kefir contains some of the most diverse and plentiful strains of probiotics available in a dietary source.
Water Kefir's probiotic power has the ability to help heal the gut and maintain optimal gut flora. Gut health is important in maintaining all levels of health throughout the body.
Water kefir has been shown to have anti-inflammatory properties. Chronic inflammation in the body has been shown to be the root of many diseases and conditions.
Evidence is mounting that kefir has the ability to slow the growth of certain cancer cells.
Similar to soil based probiotics, the probiotic content of kefir is a natural immunity booster and regulator which effects all areas of health.
Water kefir contains B vitamins, including B-12, making it great choice for those on a plant-based or vegan diet.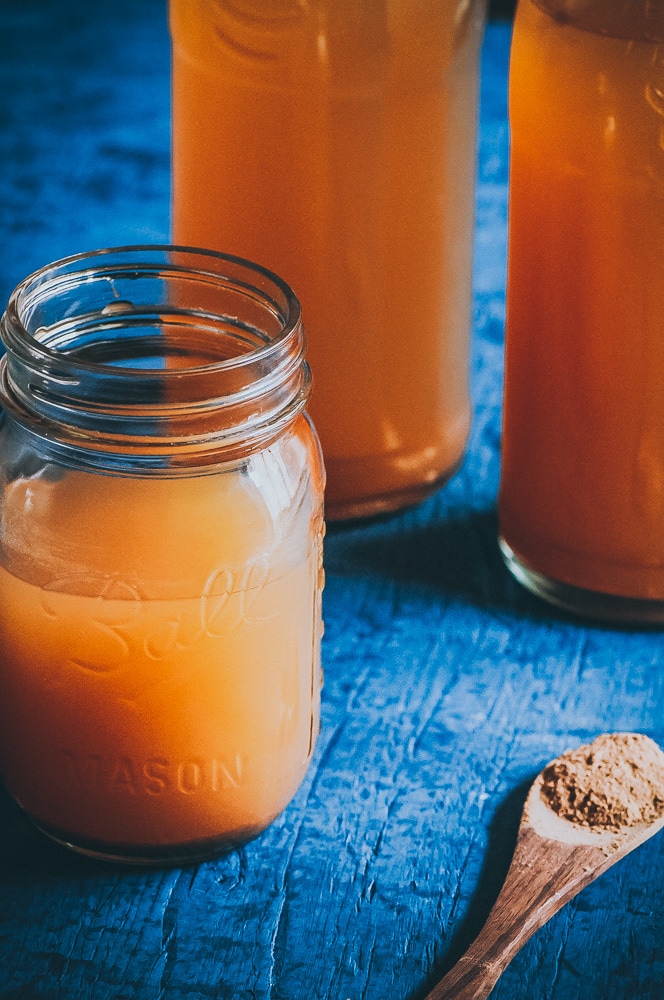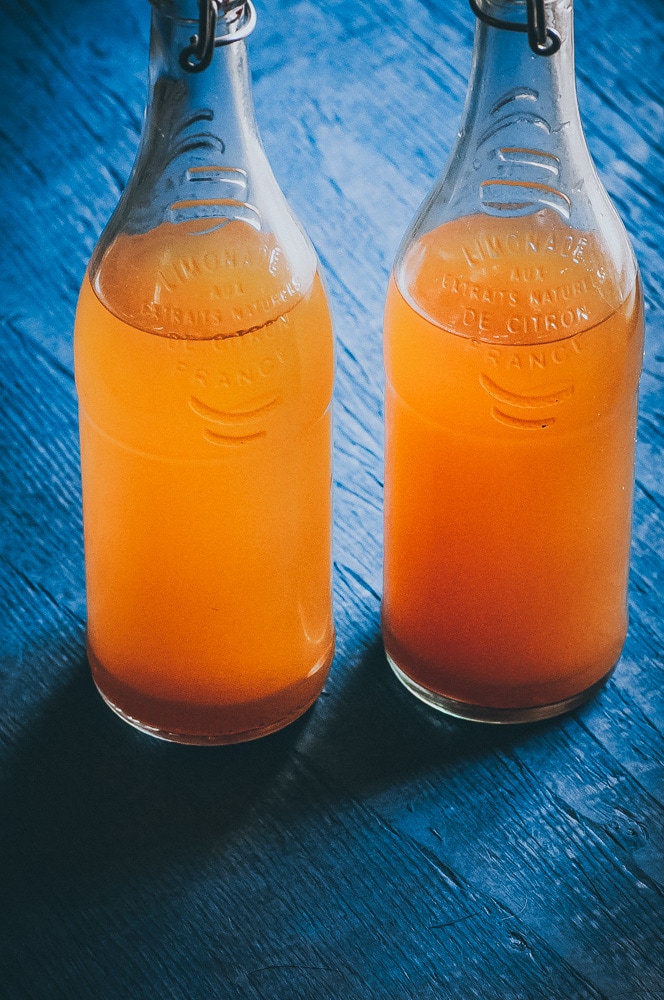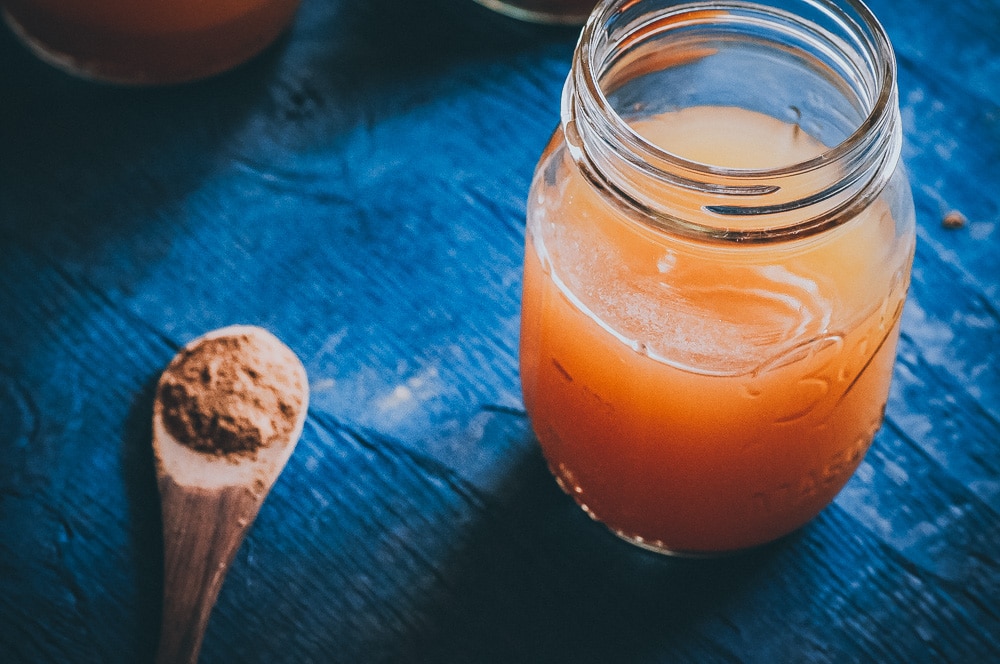 How to Make Water Kefir + Tips and Tricks for a Successful Culture:
Firstly, purchase some water kefir grains. I like these.
Follow manufacturer's instructions for re-hydrating the water kefir grains.
Please note: Add 1 tablespoon of sugar per 1 cup of water. Use up to 8 cups of water per every 4 tablespoons of kefir grains. As kefir grains grow and multiply, you will need to adjust!
Choose a water source that is not overly filtered nor overly chlorinated. If using a chlorinated source, let the water sit out overnight at room temp to allow some of the chlorine to dissipate.
Every batch of kefir grains will vary as far as what they like to feed on, and it's good to change what you use every once in a while anyhow. You do not want to provide too little or too many minerals to the grains. White cane sugar/refined sugar provides the least amount of minerals, so you may need to supplement. My preferred add-in for a mineral source is a pinch of pink salt

and/or a few

raisins

.

Coconut sugar (unrefined) is far too rich in minerals to be used alone, but works well when mixed in small amounts with more refined sugars like white cane sugar. May favorite middle ground of sugar to use is Turbinado sugar

. It contains a medium mineral content and I find it produces a pretty good water kefir. My second favorite to use is brown sugar. But as I said, every batch will be different, and over time and experimentation, you will find what your grains prefer!

To make your first batch, start with a large glass jar like this one.

Keep in mind that metal does not react well with kefir grains. Use only cloth or plastic coverings/lids and plastic or wood utensils when making water kefir.

On the stove top heat 1/2 cup of water with your sugar of choice (remember 1 tbs sugar per cup of water). until sugar is dissolved. I usually make 6 cups of kefir, so I heat 1/2 cup with 6 tablespoons of sugar.
In your glass jar add your water (minus the 1/2 cup used to dissolve sugar). Stir in your sugar water.
When the water is cooled/room temp (heat can damage the grains), gently stir in your re-hydrated water kefir grains. Add in some raisins or salt

if wanting to add extra mineral content.

Cover with cheesecloth

secured with a rubber band or a plastic lid that

isn't

screwed on.

Let sit for 24-48 hours to ferment. In cooler months, you will likely want to ferment for the full 48 hours. In warmer months, fermentation happens more quickly, so you may only want to ferment for 24 hours. Keep in mind that kefir grains start to get hungry again after 48 hours, so you do not want to ferment any longer than that.
Now it's time to strain your water kefir. You can either strain your kefir with a fine plastic mesh strainer

into another jar or as I like to do it: I simply strain the kefir through the

cheesecloth

cover into a plastic bowl. Then, using a

silicon funnel

, I pour the kefir into flip-top Grolsch style bottles to either then store in the refrigerator or to use for a second fermentation (see step 14).

After straining, prepare another batch of sugar water and start the process again with your grains. There is no need to rinse the grains. You continue this process every 48 hours for a stready supply of water kefir! If you ever need to take a break, prepare a batch of sugar water and store the grains in the jar in the fridge for a few weeks. Strain and prepare a fresh batch of sugar water to begin the process again.
If you want an extra fizzy carbonated kefir (like soda!), or simply want to have fun with flavored kefirs, you can ferment your finished water kefir a second time (just like this Camu Camu kefir!). How do you do second fermentation of water kefir? Instead of storing your water kefir bottles or jars in the refrigerator, add a splash of fruit juice, a handful of dried fruit, some ginger root, frozen berries or superfood powders for some water kefir flavors! Then cap the jar or bottle tightly and let this water kefir sit out for 24 hours longer before storing in the refrigerator. Keep in mind some carbonation will build up so I do not recommend letting it sit for longer than 24 hours, and I recommend take care when opening a freshly refrigerated bottle!
Most of all: Enjoy!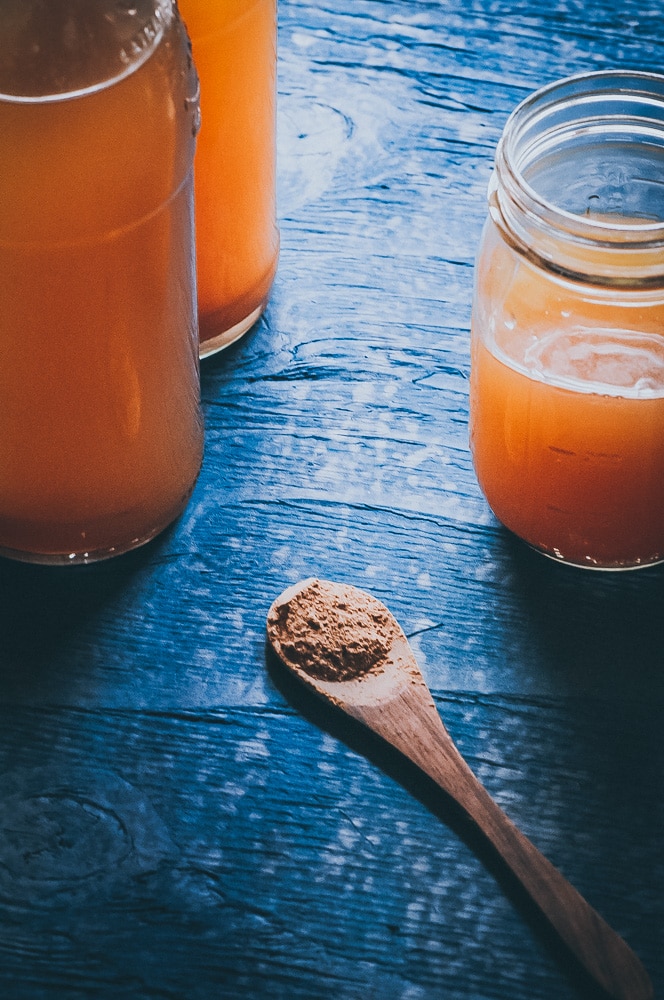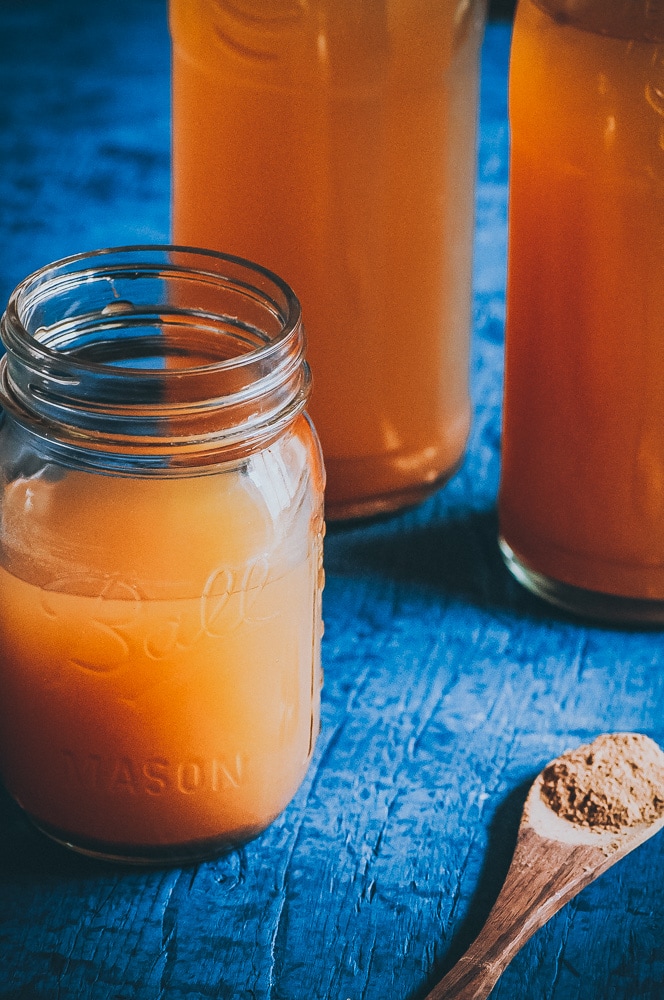 Tips for making Vitamin C-rich Camu Camu Probiotic Water Kefir:
When you add the Camu Camu powder for the second fermentation, give the bottle a good shake. This helps dissolve the powder! I also like to give it a shake before opening and serving to make sure all is well distributed.
This twice fermented water kefir recipe is extra fizzy thanks to the Camu Camu powder, so take care when opening a bottle. And, be certain to refrigerate it right away after the second fermentation!
I find this flavored water kefir recipe tastes best when enjoyed within 5 days of first opening.
This Camu Camu water kefir also tastes great with a squeeze of lemon or frozen berries added in during second fermentation, too!
Do you like a lot of tart? Add one more teaspoon of Camu Camu powder to the batch.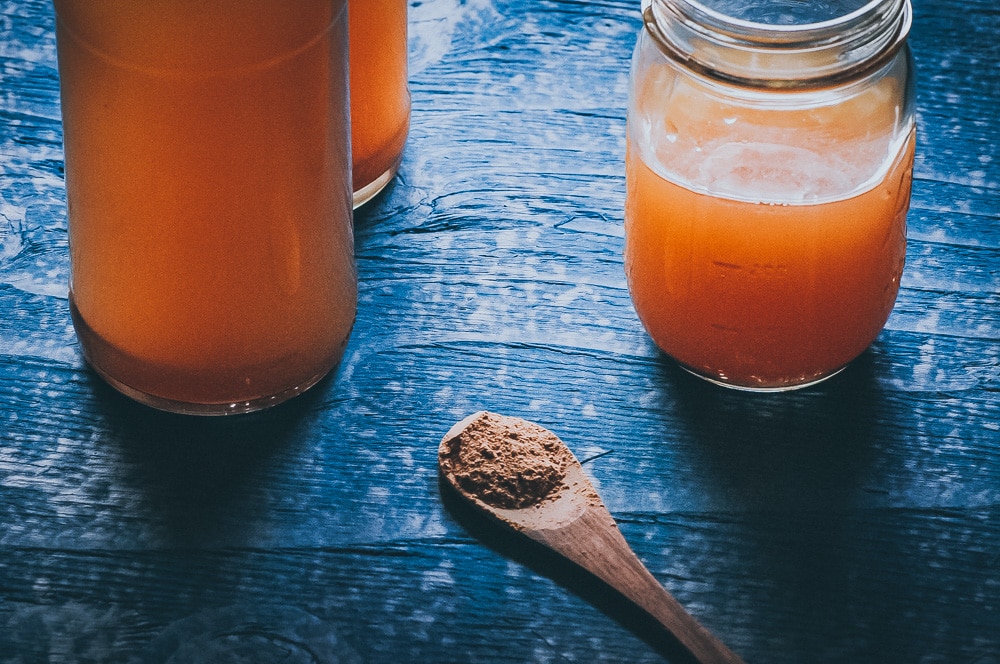 What you need to make Water Kefir: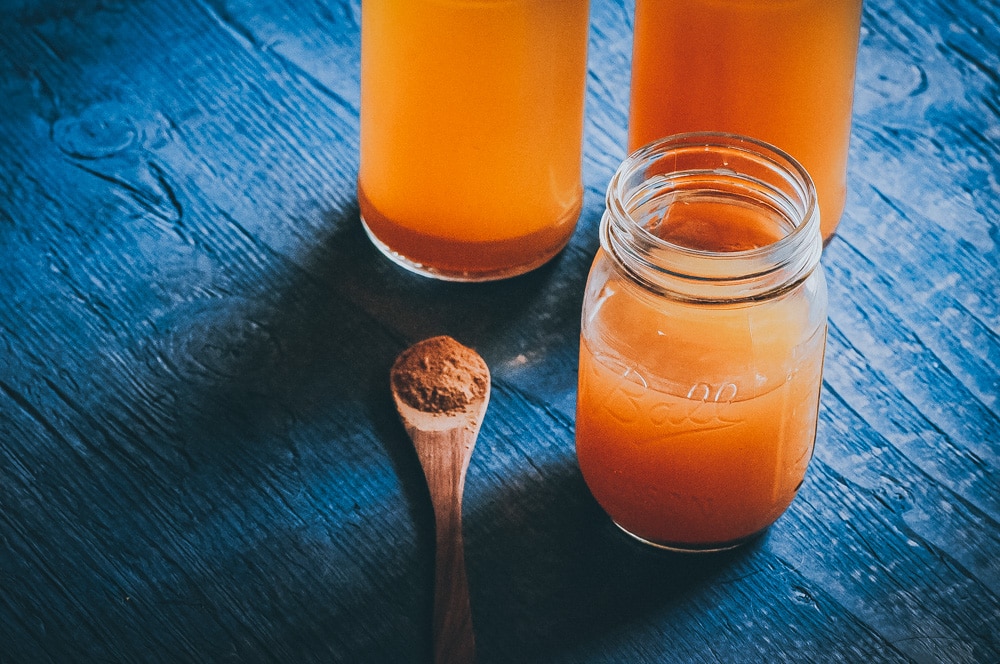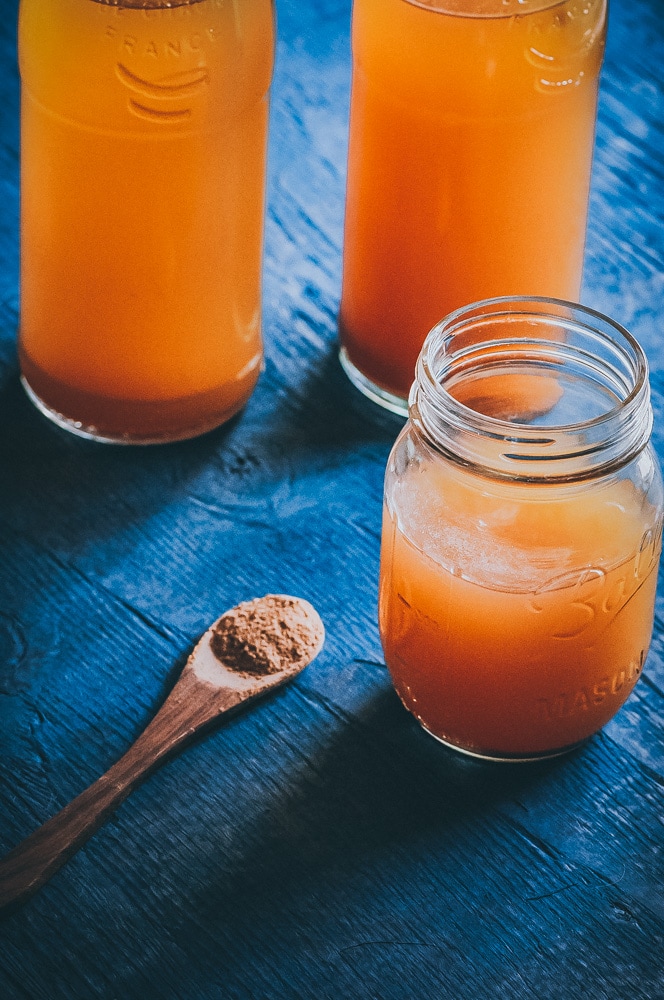 This water kefir recipe is truly a fizzy, probiotic-filled joy to drink with a slight refreshing tang and wonderful health benefits! I so hope you think so, too! Enjoy. xo.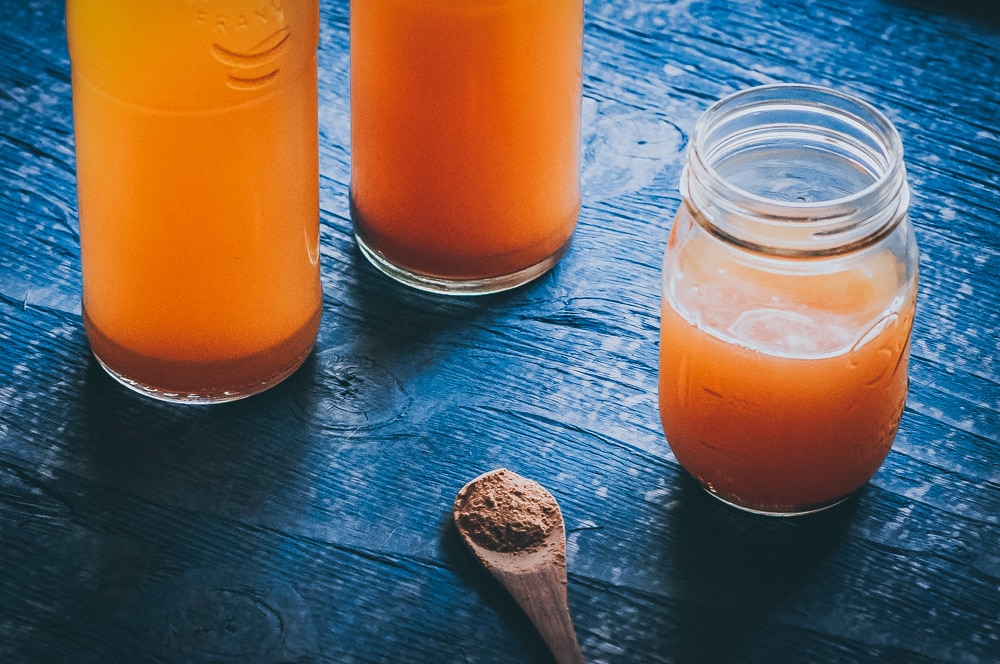 More Fermentation Recipes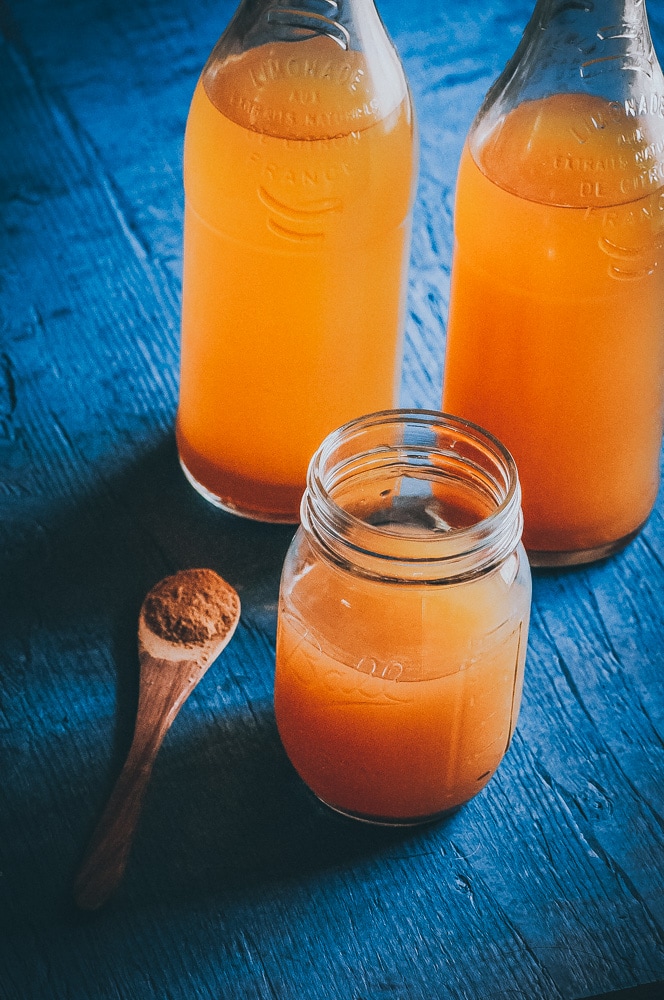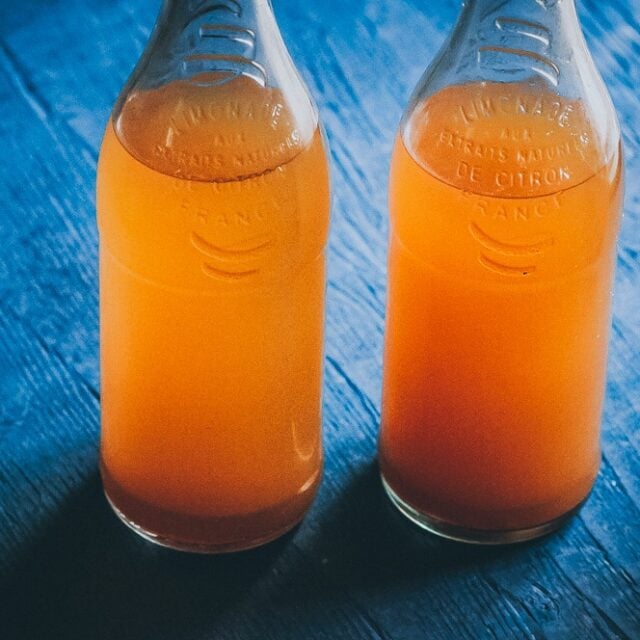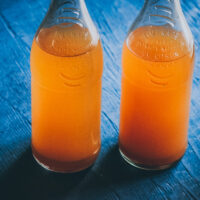 How to Make Water Kefir
This delicious, fizzy probiotic-rich Water Kefir recipe is high in Vitamin C thanks to the Amazonian superfood Camu Camu! Learn all about Camu Camu, how to make water kefir, health benefits and more alongside this easy and fun Camu Camu Water Kefir Recipe!
Print
Pin
Rate
Ingredients
6

cups

plain prepared water kefir

please see 'how-to' section in post above

3

teaspoons

Camu Camu powder

divided
Instructions
Start by preparing your first fermentation of plain water kefir (see the 'how-to' section in post above).

Prepare for second fermentation of water kefir with Camu Camu by dividing the 6 cups of kefir into two flip-top/Grolsch bottles or jars of your choice (3 cups each).

Add 1 1/2 teaspoons of Camu Camu powder to each bottle/jar.

Tighly cap each bottle/jar. Give a good shake.

Let sit out for 24 hours longer for second fermentation to take place.

Place in the refrigerator as soon as 24 hours are up!

Carefully uncap (watch out for those bubbles!), serve and enjoy!
Notes
Please see 'Tips' above in the blog post for suitable substitutions, storage advice and more!
Nutrition
Serving:
1
cup
|
Sodium:
12
mg
|
Calcium:
7
mg
Have you tried this recipe?
Please Rate + Comment Below!
Watch Our Latest Videos
Follow us on YouTube!