Looking for an easy pressure cooker quinoa dish to try? Take a look at this collection of Instant Pot Quinoa Recipes! All recipes are gluten-free, vegetarian and DELICIOUS.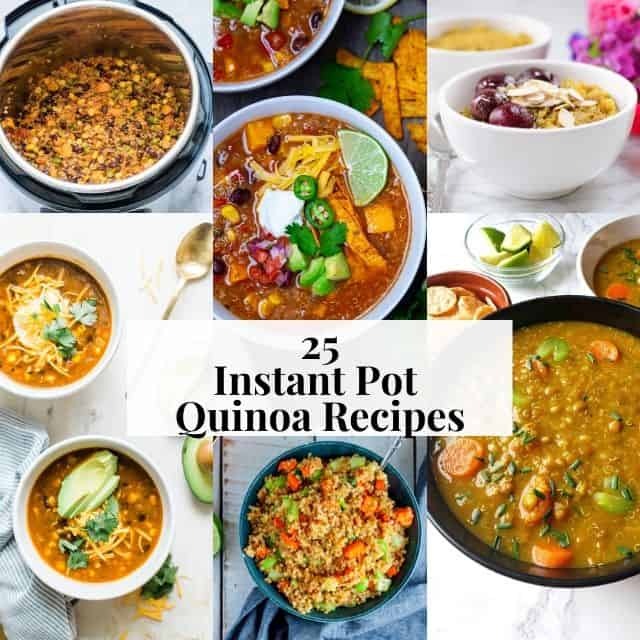 Quinoa is one the easiest and healthiest staples that can be made in an Instant Pot, and that's why I wanted to round-up some of my favorite Instant Pot quinoa meals -- to offer a bit of variety and inspiration for your meals! These quinoa recipes are gluten-free, vegetarian and come from some of the best food bloggers out there!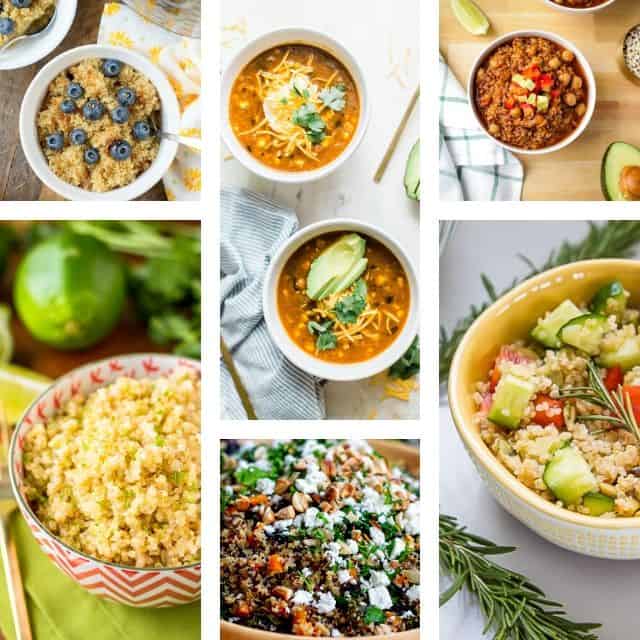 Staring at that bag of quinoa in the pantry, wondering what to do? Wonder no more with this collection of creative protein-rich quinoa recipes! Whether you're looking to make basic red, white, or soaked quinoa or a quinoa soup, chili, salad or breakfast dish -- this round-up has got it all and then some! Enjoy.
Instant Pot Quinoa Recipes
If you enjoyed this Instant Pot Quinoa recipes round-up, please share on social media! Your support is greatly appreciated!