Is Baking Powder Gluten-Free? + GF Baking Powder Recipe
This post may contain affiliate links, and we receive an affiliate commission for any purchases made by you using these links. We appreciate your support!
Is baking powder gluten-free? Baking powders are in most commercial baking mixes, but not all baking powders are gluten-free. Find out more about whether baking powder is gluten-free and learn to make your own all in this informative post.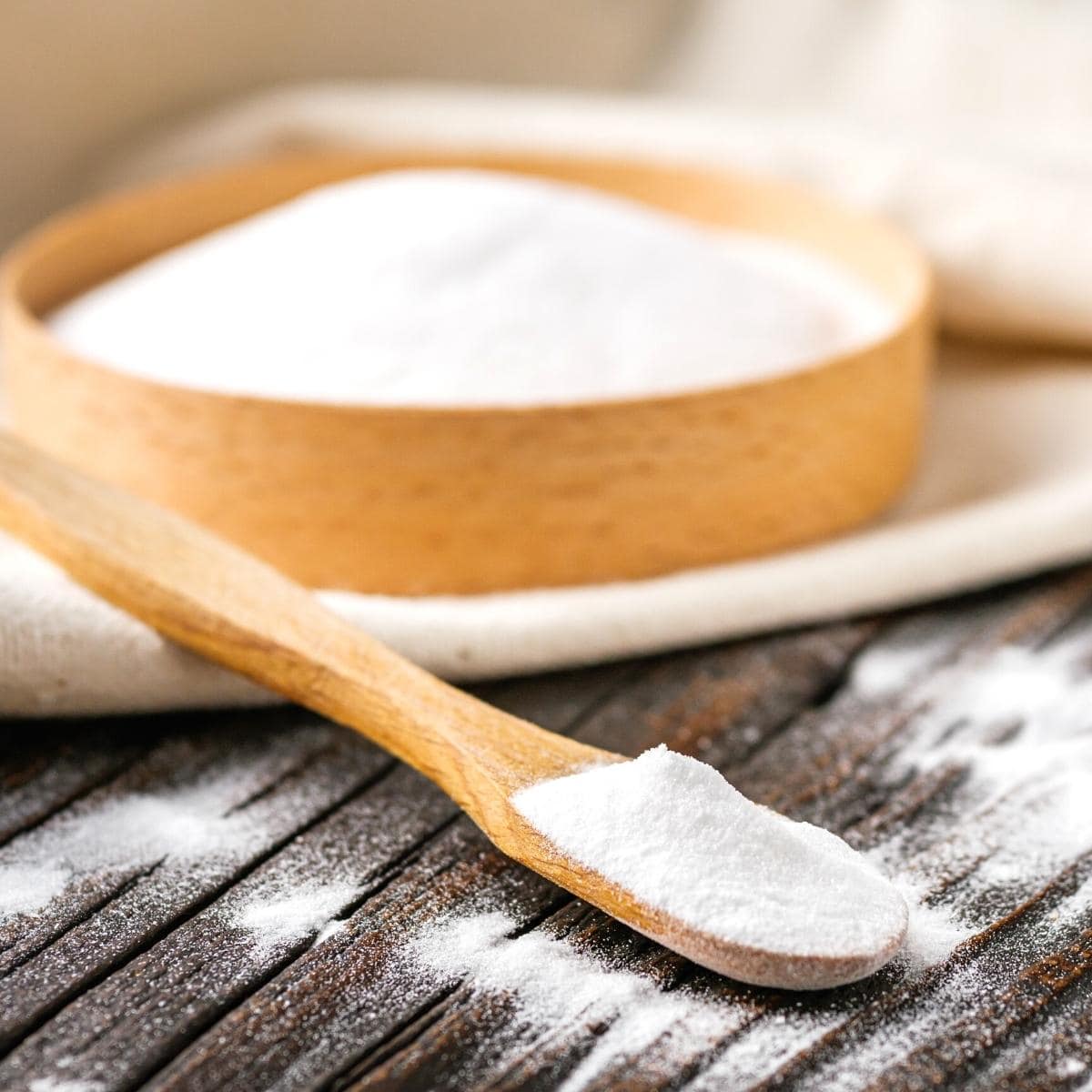 What is Baking Powder?
Baking powder is a leavening agent that helps baked goods rise through a chemical reaction that produces carbon dioxide. It is usually a combination of an acid like cream of tartar, baking soda (sodium bicarbonate) and starch. The ingredients in baking powder especially help give gluten-free baked goods a lighter, fluffier texture, as gluten-free flours are notoriously dense.
Types of Baking Powder
Single acting baking powder: This type of baking powder activates as soon as it touches moisture and must be utilized quickly.
Double acting baking powder: This type of baking powder contains a second acid knows as SAS (sodium aluminum sulfate) that only activates upon exposure to high heat. This type of baking powder give the most rise of the two types.
How is Baking Powder Different From Baking Soda?
Baking soda is usually a component of baking powder. To give similar results to baking powder, an acid such as lemon juice, yogurt, buttermilk or vinegar must be added to baking soda to produce a comparable chemical reaction.
Is Baking Powder Gluten-Free?
While most baking powders available in stores are gluten-free, not all are. Be certain to check and read labels carefully when purchasing. Most baking powders use cornstarch or potato starch as the starch ingredient, but some still utilize wheat starch. Baking powders are also susceptible to cross-contamination. This makes it super important to tread carefully, especially if you have celiac disease.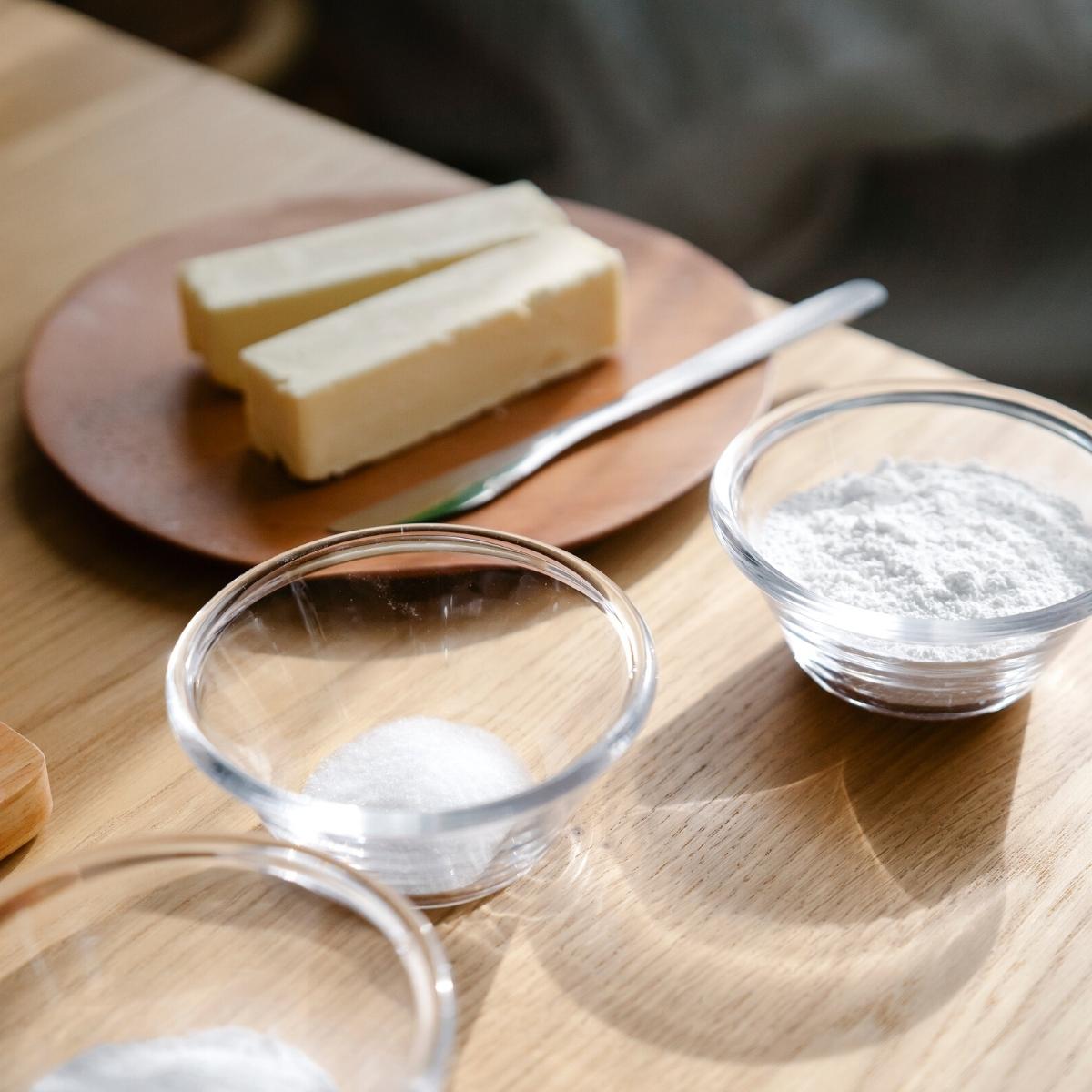 How Can I Tell If Baking Powder is Gluten-Free?
Check the ingredients label to make sure that wheat starch or wheat flour isn't listed. Then check to make sure the label doesn't state that it is produced on shared equipment with wheat and other gluten-containing products like rye or barley. Preferably, you will look for the certified gluten-free label which will ensure you are making the right choice. If in doubt, call or write the manufacturer to be certain.
What Brands of Baking Powder are Gluten-Free?
Bob's Red Mill, Thrive Market, I'm Free, Argo and Clabber Girl are all certified gluten-free, making them safe for gluten sensitivity and celiac disease.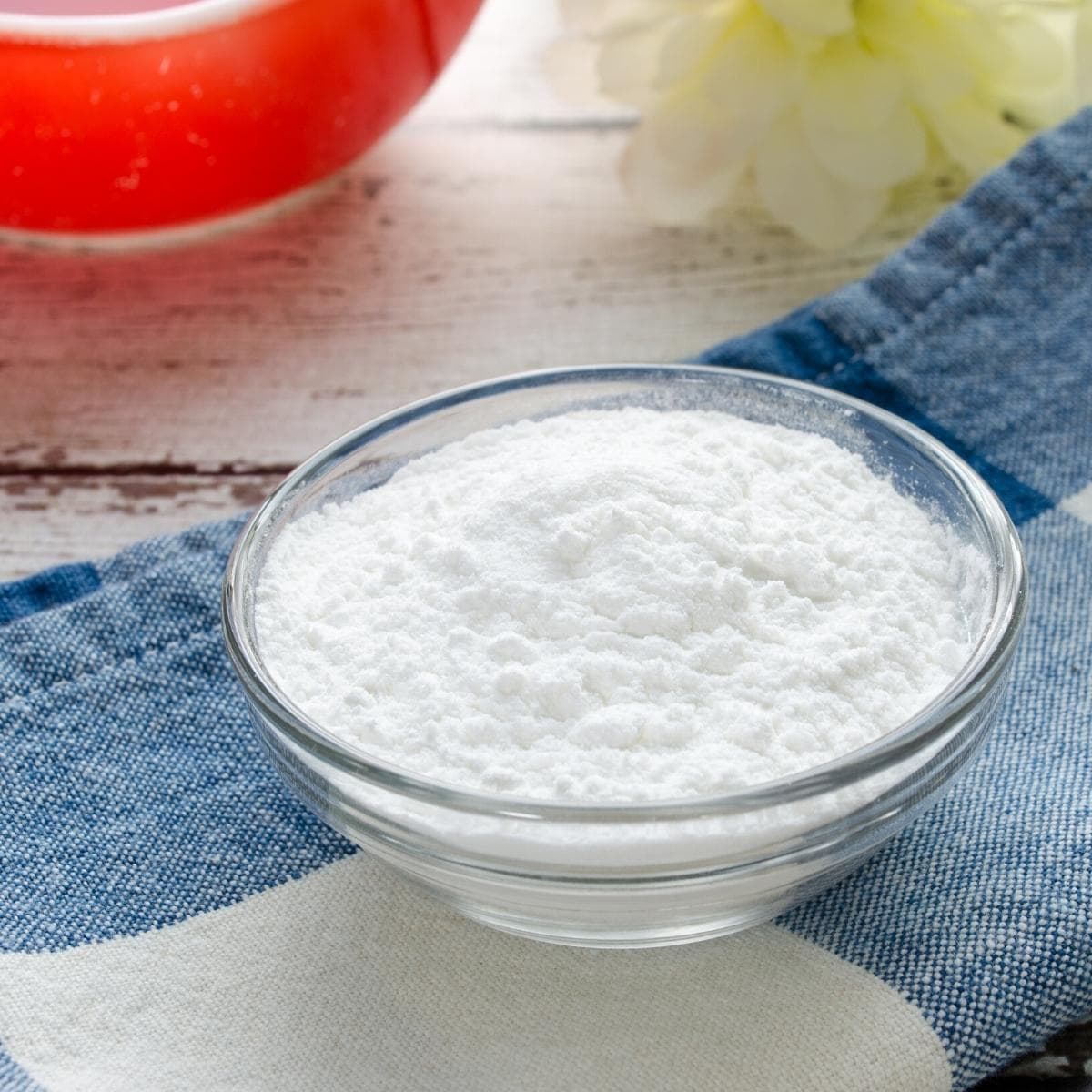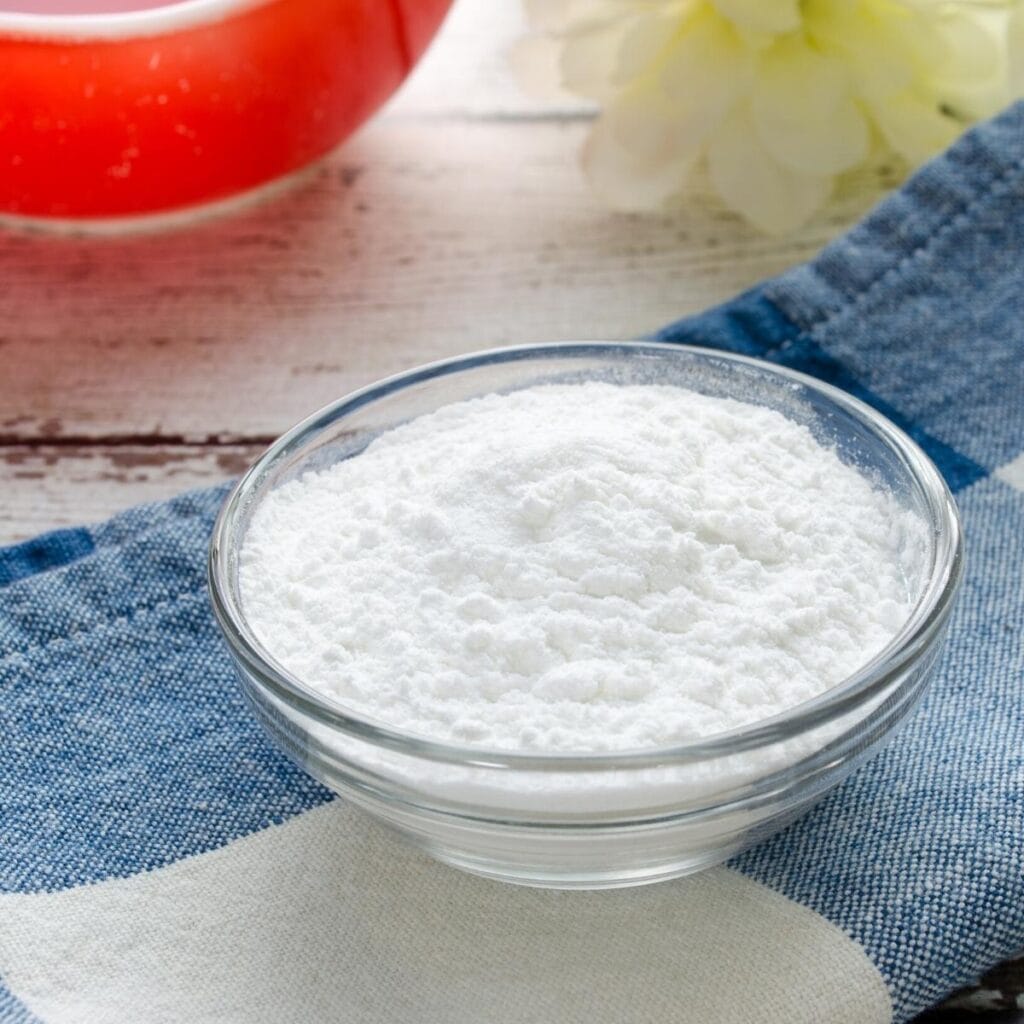 Why Use Baking Powder in Gluten-Free Recipes?
Gluten-free baked goods need all the help they can get in the rise department. Gluten-free flours are not nearly as light or elastic as their gluten counterparts. This is where leavening agents such as baking powder come into play. When gluten-free baked goods incorporating baking powder are placed into an oven, the dough mixture will begin to form bubbles that make the batter rise in recipes such as cakes, muffins, biscuits and in cooking recipes such as pancakes and waffles. Baking powder is commonly used in conjunction with eggs to produce results comparable to conventional baked goods.
How-to Make Homemade Gluten-Free Baking Powder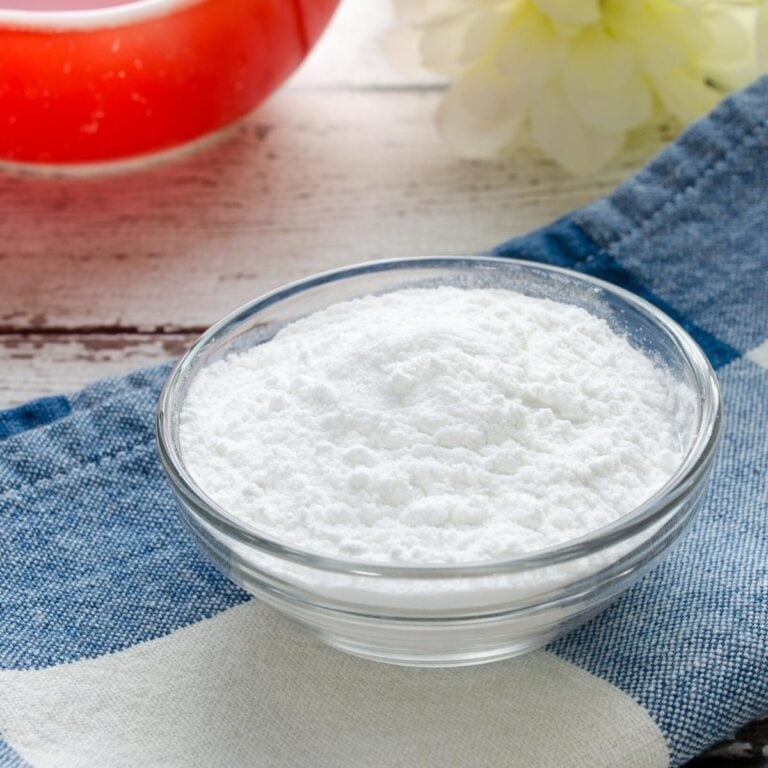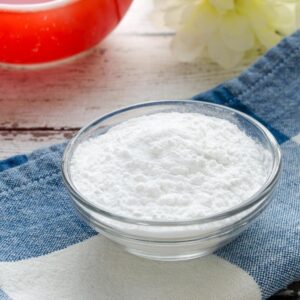 Gluten-Free Baking Powder Recipe
Here's a quick and easy gluten-free powder recipe you can whip up at home to make sure the baking powder you use in baked goods is safe.
Print
Pin
Rate
Ingredients
2

tablespoons

cream of tartar

1

tablespoon

baking soda

1

tablespoon

tapioca starch

or corn starch or potato starch
Instructions
In a small bowl combine the cream of tartar, baking soda and starch. Mix well.

Keep stored in an airtight container for up to one year. Use as directed in a recipe, usually 1 teaspoon per 1 cup of flour.
Nutrition
Serving:
1
teaspoon
|
Calories:
9
kcal
|
Carbohydrates:
2
g
|
Sodium:
275
mg
|
Potassium:
407
mg
|
Fiber:
1
g
|
Calcium:
1
mg
|
Iron:
1
mg
Have you tried this recipe?
Please Rate + Comment Below!
Watch Our Latest Videos
Follow us on YouTube!