Is Hummus Gluten-Free?
This post may contain affiliate links, and we receive an affiliate commission for any purchases made by you using these links. We appreciate your support!
Is Hummus Gluten-Free? Vegan? Vegetarian? Find out below in this informative post all about hummus including gluten-free hummus brands, what to serve with hummus and more!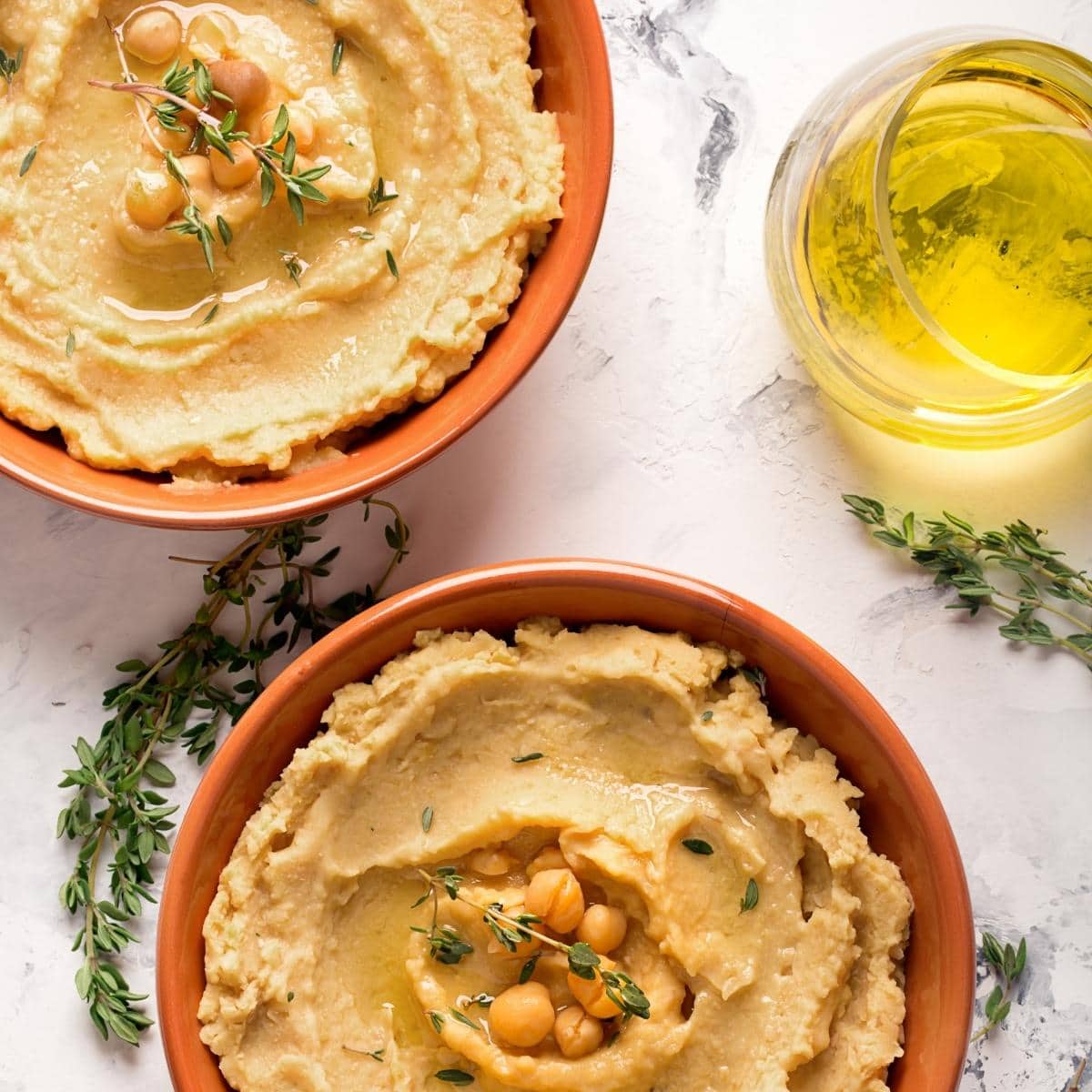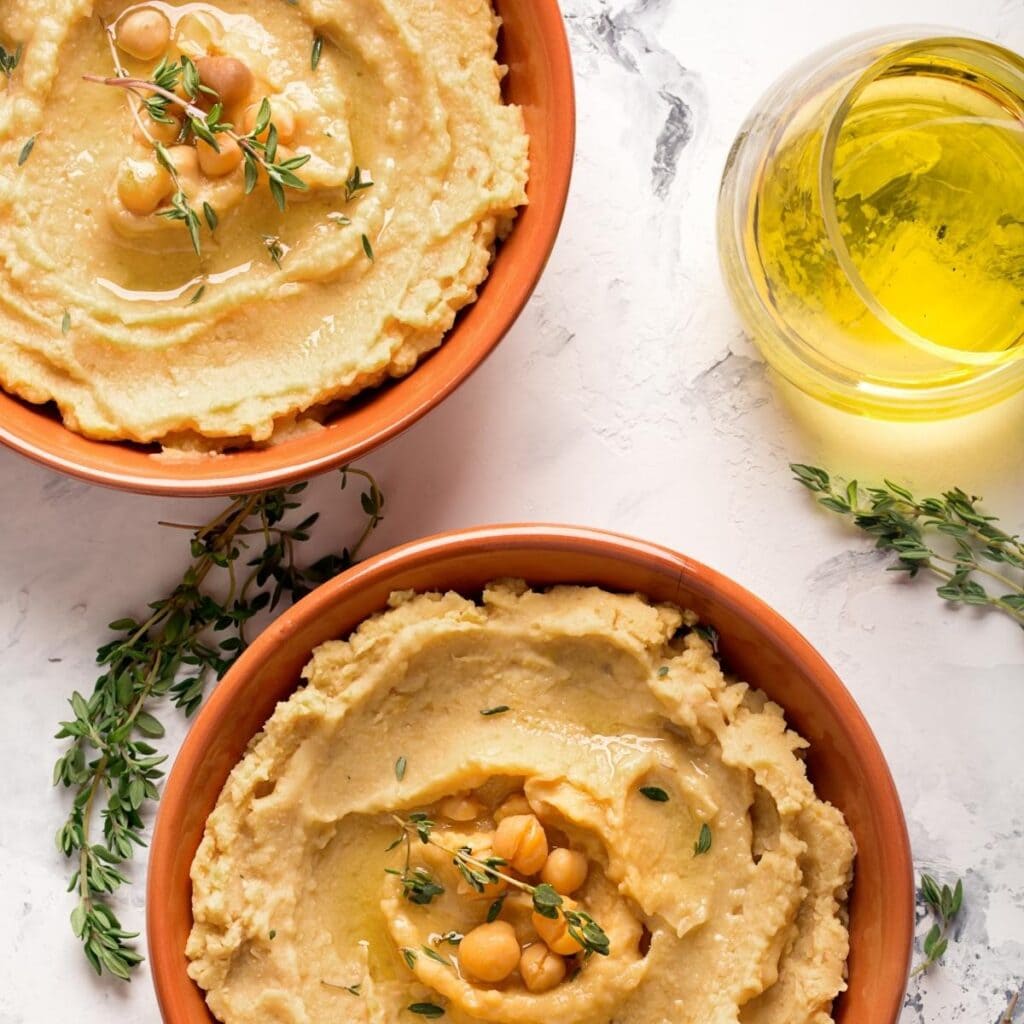 What is hummus?
Hummus is a Middle Eastern dip made from chickpeas, also known as garbanzo beans. It is now a popular dip in the United States and in many places around the world. Hummus is marketed as a healthy food, with an emphasis on its high protein, vitamins, minerals and fiber content. As such, many health-conscious people consider it a good option for people on a vegan, vegetarian, or gluten-free diet.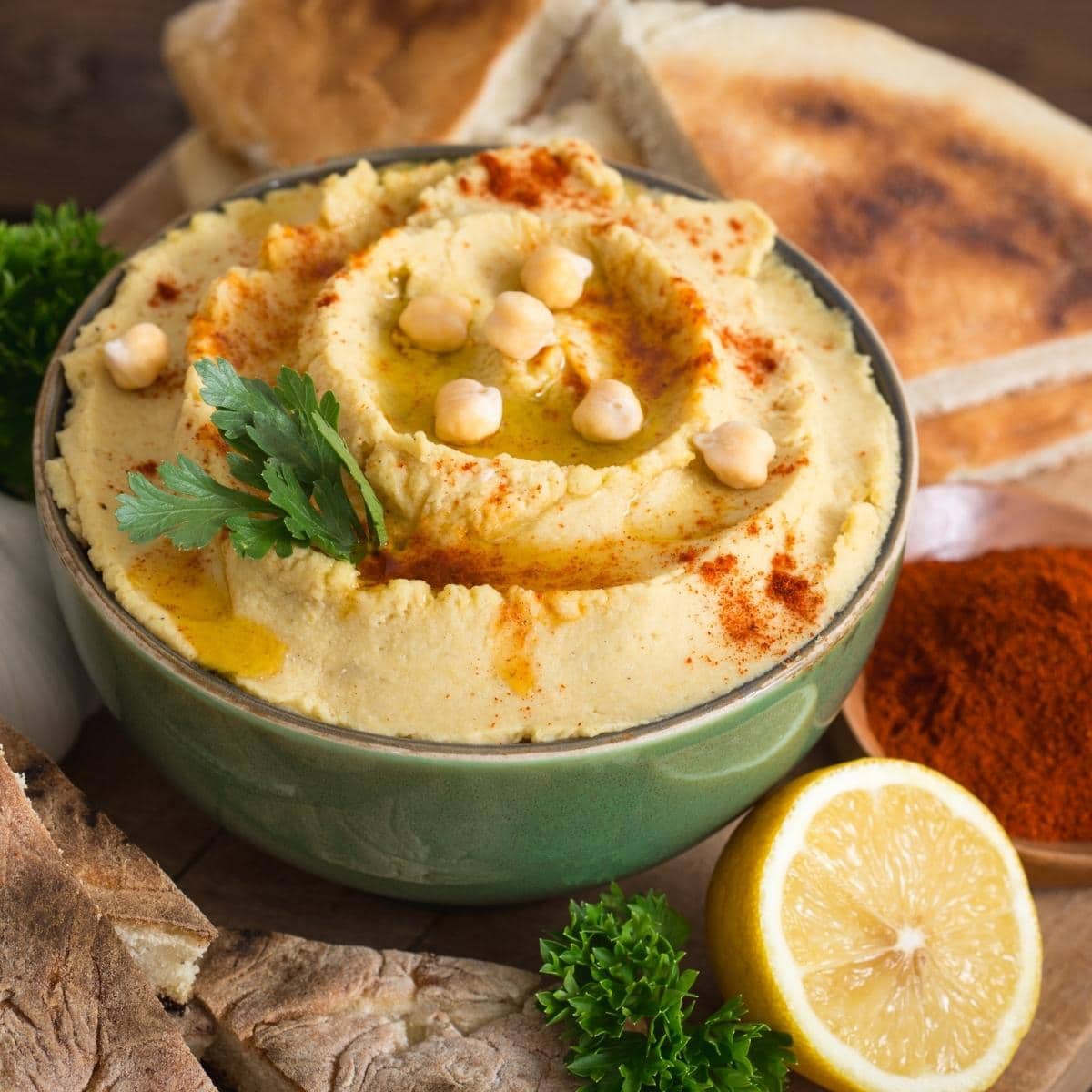 What is hummus made of?
Hummus is a type of dip made from ground chickpeas and sesame tahini, which is usually blended with lemon juice, olive oil, fresh garlic and salt and then sometimes flavored with different herbs and spices like parsley, paprika or cumin.
Are chickpeas gluten free?
Chickpeas are gluten-free so long as they're not cross-contaminated from wheat and other gluten-based products. Try to buy certified gluten-free if necessary and make sure to thoroughly rinse them before cooking or consuming.
Does tahini have gluten?
Tahini does not have gluten as long as it has not been cross-contaminated with gluten-containing ingredients like wheat, barley or rye. Look for certified gluten-free labels. If you're still unsure, then you can also verify that the product is certified gluten-free by calling the manufacturer or using their website's online form.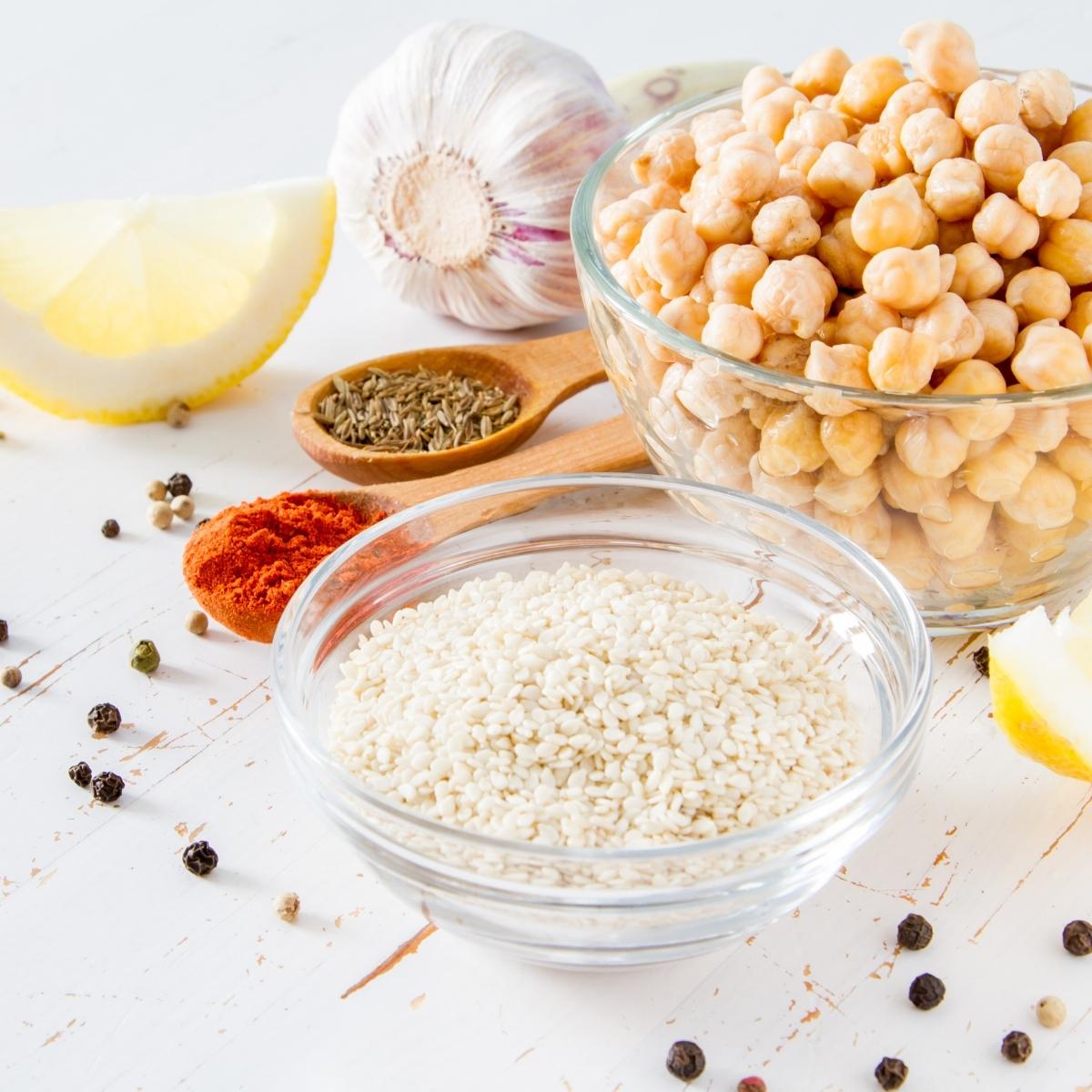 Is hummus gluten-free?
Yes, classic hummus is gluten-free. Hummus is made of ground chickpeas and tahini, which is made of ground sesame seeds. However, just like its individual ingredients, cross-contamination and additives like salt, sugar, gums, spices and thickeners may interfere with its gluten-free status. To be certain hummus is gluten-free, buy certified gluten-free hummus or make it yourself.
Is store-bought hummus gluten free?
Most store-bought hummus is gluten-free, however, some brands contain traces of gluten in them. You can make your own homemade hummus to be absolutely certain it is gluten-free or look out for the certified gluten-free label on the product packaging. If still unsure, reach out to the manufacturer to verify whether the particular product is indeed gluten-free.
Is hummus vegan?
Most traditional homemade and store-bought hummus is vegan and dairy-free, but be certain to look closely at the ingredients if you are still unsure.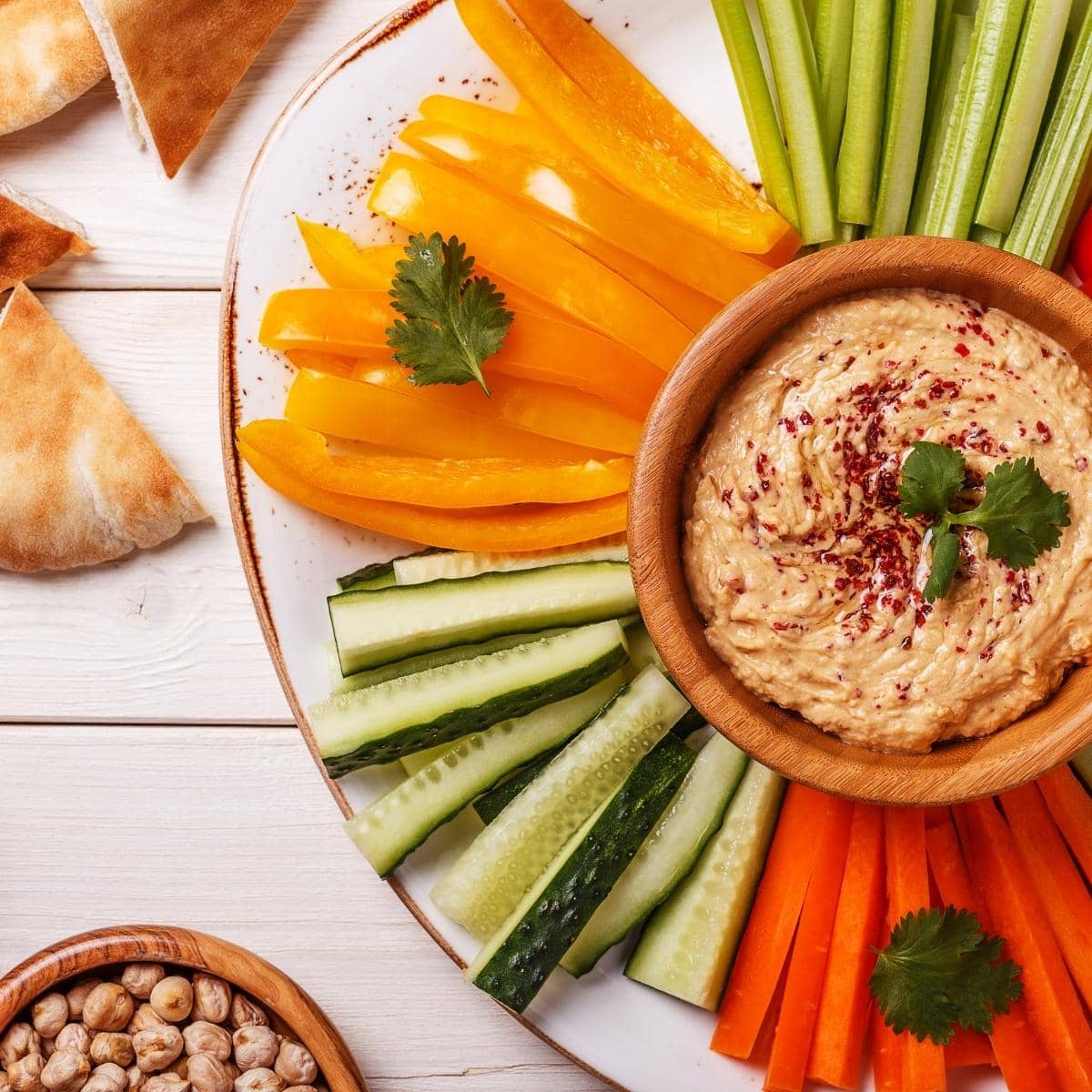 What to eat with hummus?
Hummus is great served as a dip with veggies and pita bread, paired with hard boiled eggs, drizzled onto salads or wraps, used as a pizza sauce or as a spread on a sandwich!
Hummus Variations
Hummus is very versatile, especially if using a homemade recipe, and can be made in many different flavor combos. Some of our favorite hummus flavors are beet, garlic, roasted red pepper, jalapeño and cilantro avocado.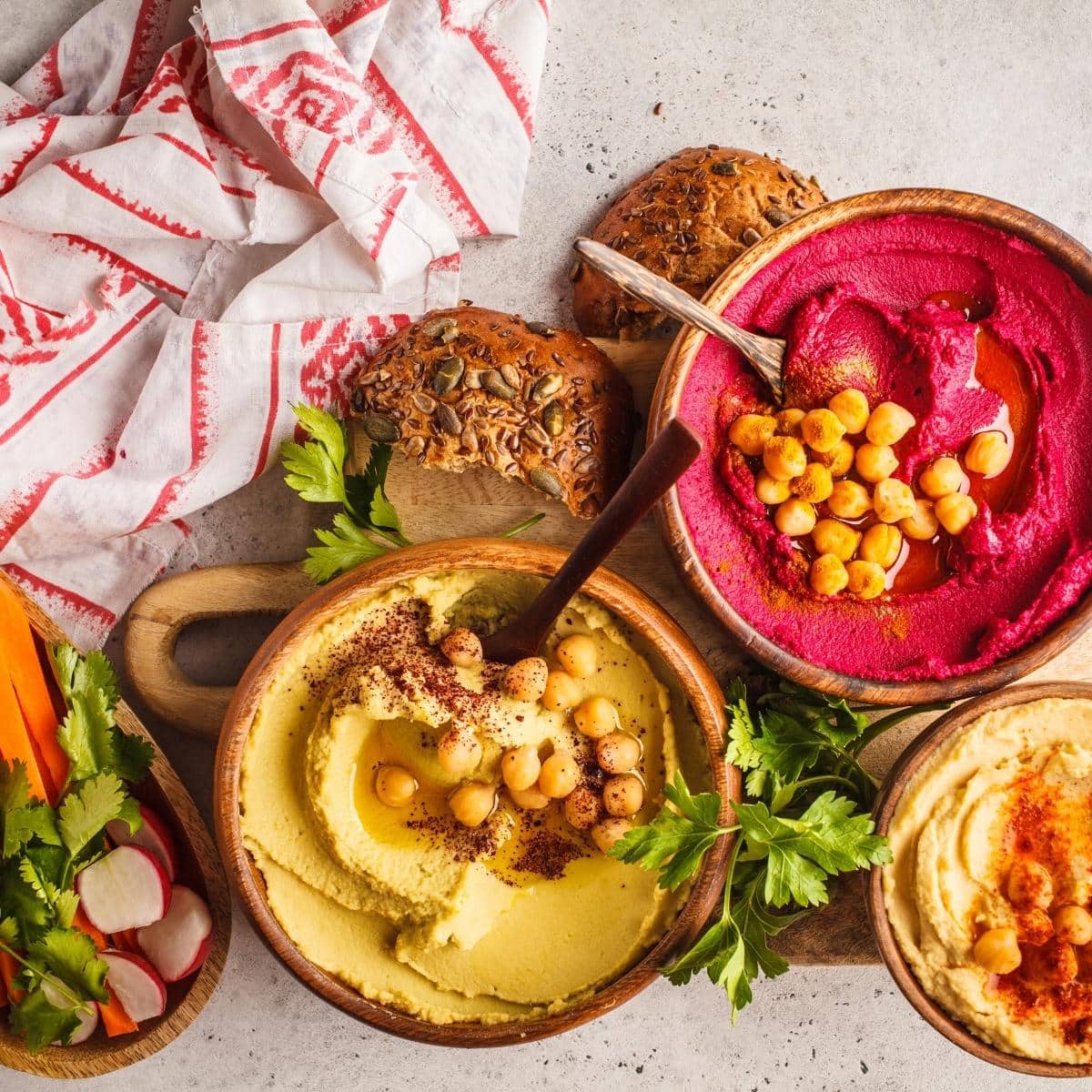 Gluten-Free Hummus Brands
The following brands of hummus are gluten-free:
Gluten-Free Hummus Recipes
You Might Also Like