The Absolute Best Oil for an Air Fryer
This post may contain affiliate links, and we receive an affiliate commission for any purchases made by you using these links. We appreciate your support!
The absolute best oil for air fryer – we tested a lot and give you the lowdown on which oil really is best for the job. Learn about using different oils for air frying here!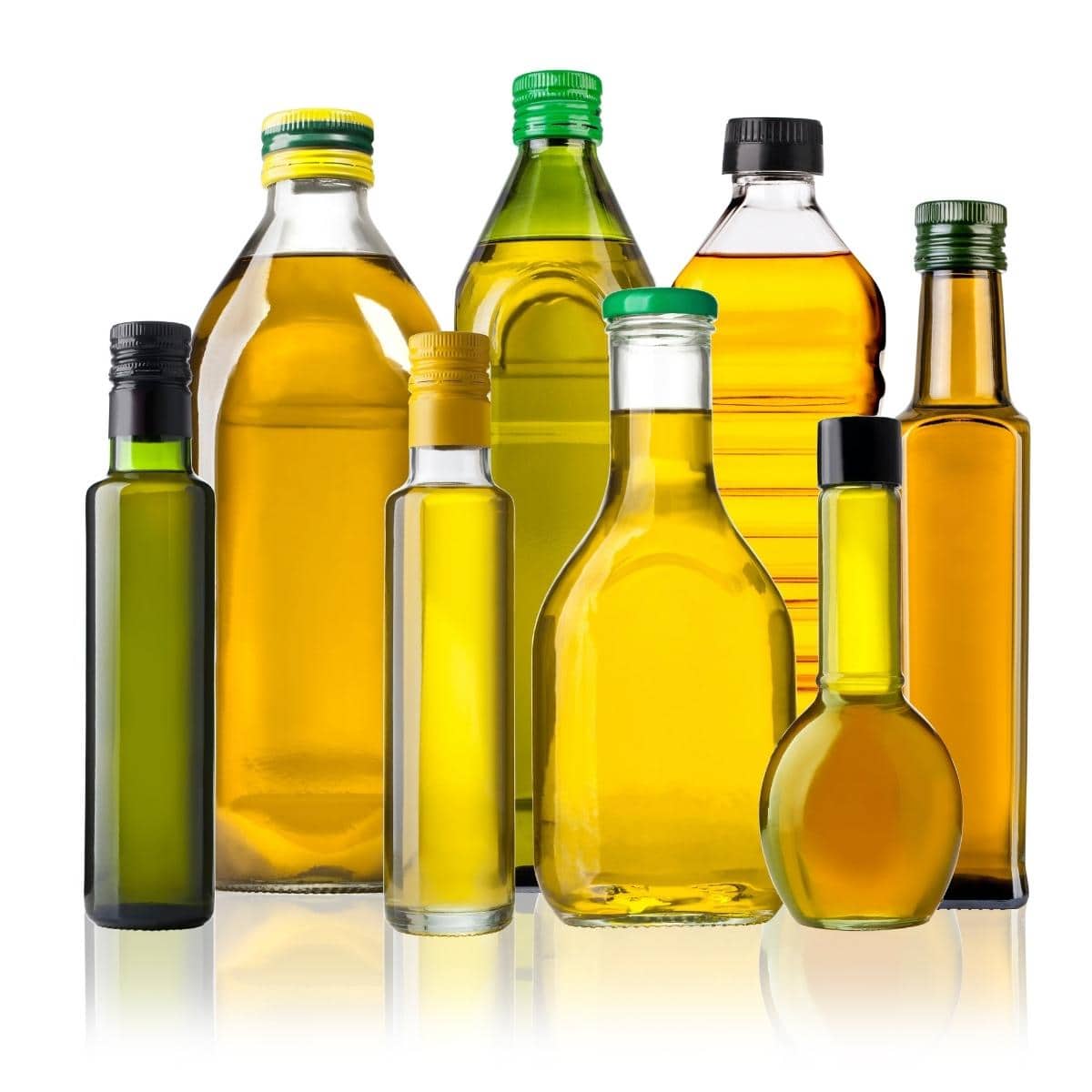 Why do I need oil in an air fryer?
Using oil when air frying helps food crisp up alongside the hot air circulating, and creates a better-looking result. Other than that, using oil in your air fryer is not needed. Foods that already contain oils such as frozen french fries can especially go without any added oil. And if you are on an oil-free diet, you can certainly skip it!
What oils should not be used in air fryer?
Technically you can use just about any oil in an air fryer, however, oils with lower smoke points will likely start smoking before you reach the target temperature. This smoke gives off a "burnt" smell and can affect the quality of the food you're cooking. Examples of oils with low smoke points include olive oil, walnut oil, unrefined coconut oil, and good ol' butter. There are oils that are much better suited for use in the high temperatures of an air fryer, as we'll discuss below.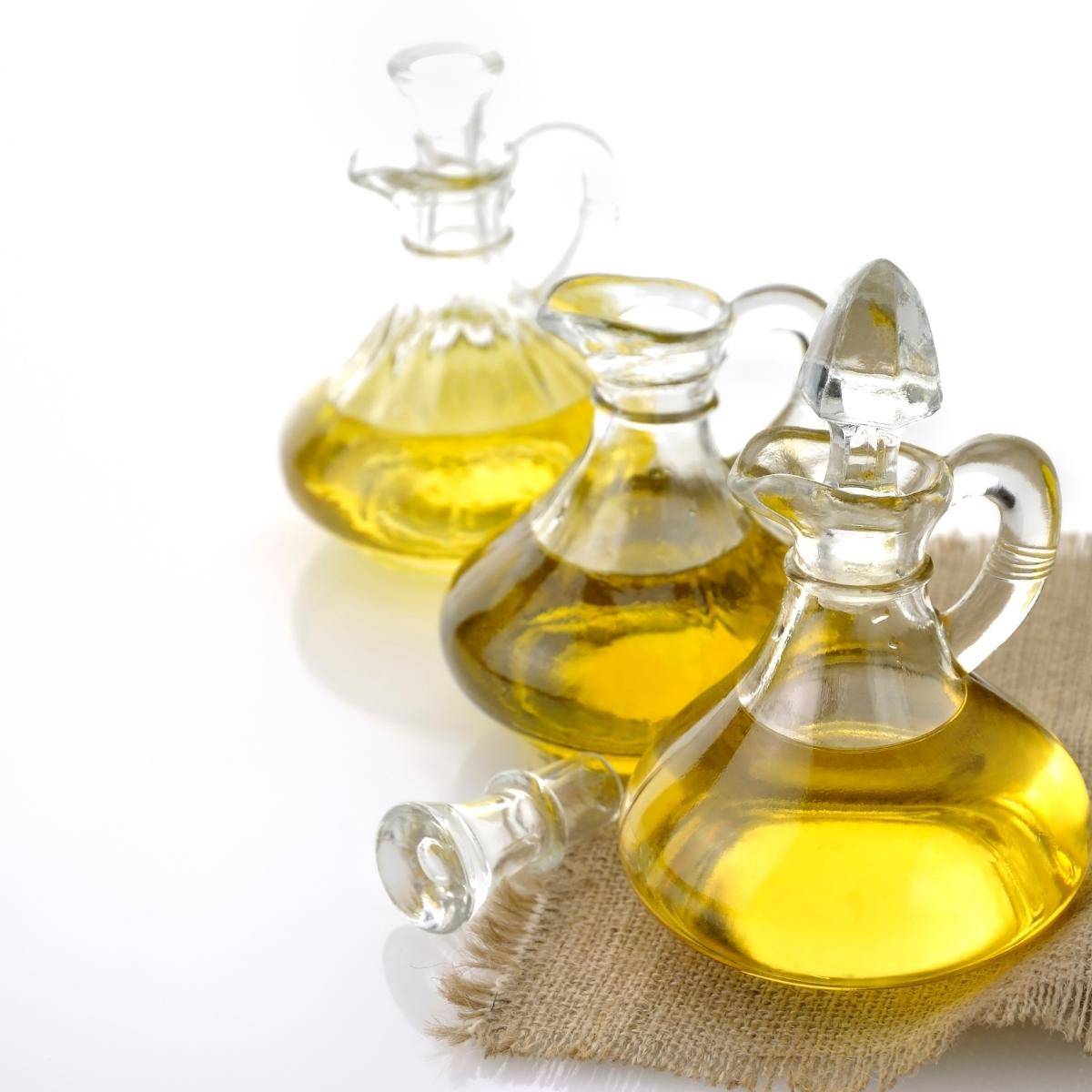 What are the best oils to use in an air fryer?
Avocado Oil
When it comes to the best oil for an air fryer, avocado is a clear winner with a winning smoke point of 520F. It also has a rather neutral flavor and is packed with healthy fatty acids. Just make sure to choose a refined avocado oil, as unrefined avocado oil has a much lower smoke point! But in my opinion, it is certainly the healthiest oil on the list!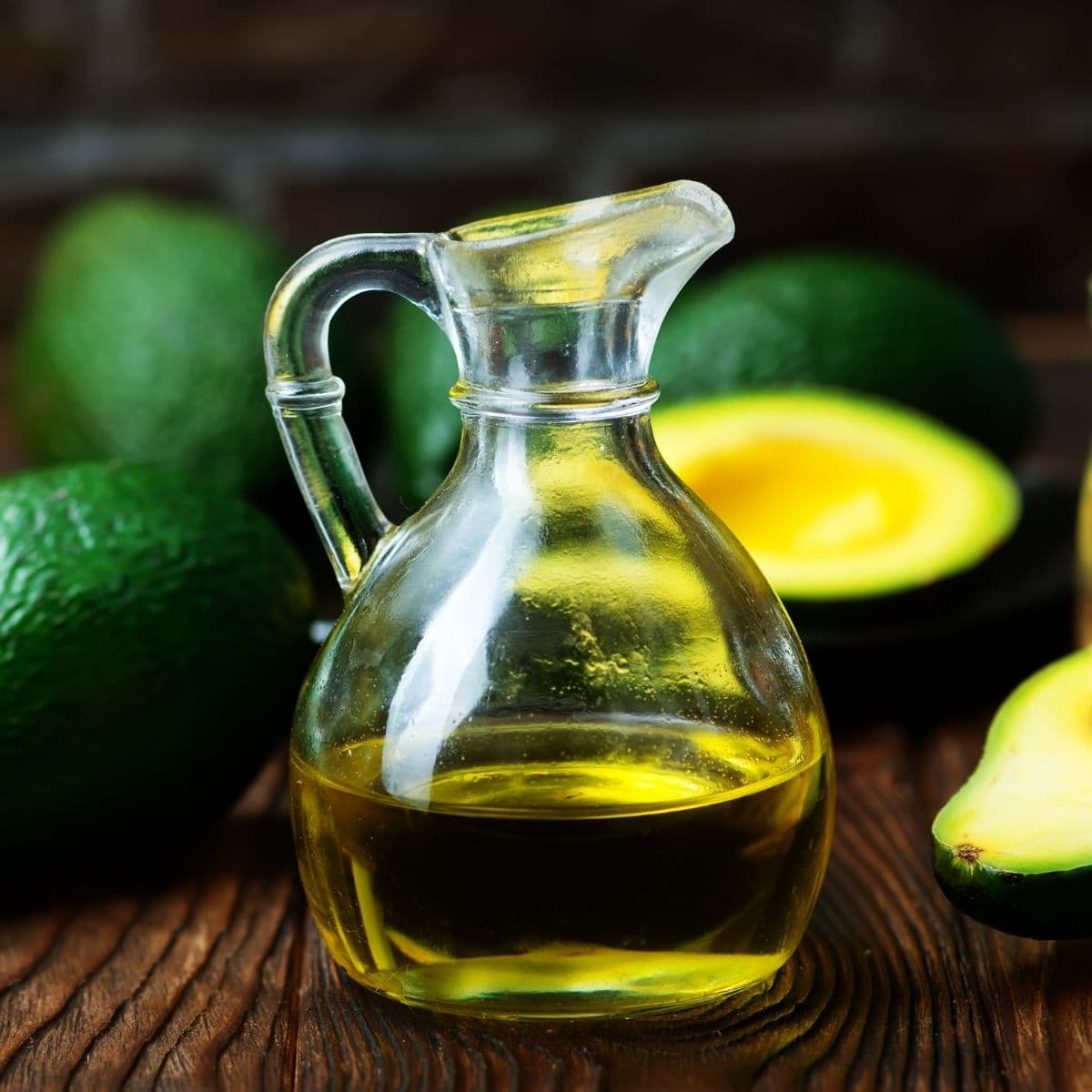 Peanut Oil
Peanut oil has a sweet, nutty taste and a high smoke point at 450F. It's also certified Kosher, which is an important factor for those who follow this dietary law. In addition to the flavor, it's surprisingly one of the healthiest fats to use in your diet and rich in in Vitamin E (so long as there isn't a peanut allergy at play!).
Ghee
Ghee, also known as clarified butter, has a smoke point of 450F and makes an excellent option for an air fryer, so long as you are not vegan or on a dairy-free diet. Ghee is a flavorful oil that is nutrient-rich, full of good fats and can add a delicate nutty flavor to the food you cook. Since the smoke point of ghee is high and it has a high ratio of saturated fat, ghee tends not to oxidize in the air fryer.
Coconut Oil
Refined coconut oil makes a great air fryer alternative if you are avoiding or are allergic to an allergen. You can easily find refined coconut oil in most grocery stores and it has a smoke point of 450F making it an excellent choice for air frying. Just be certain to go with the refined over the unrefined, as the latter has a much lower smoke point.
Light Olive Oil
Light or extra light olive oil, also known as refined olive oil, is the best choice if you would prefer using olive oil in an air fryer. Light olive oil is highly refined, which is why it has a smoke point of 450F and is nearly identical to extra virgin olive oil in terms of taste, which is a bonus!
Sunflower Oil
Sunflower oil is one of the best options to go with. It is high in monounsaturated fat, has a high smoke point of 450F, and has a light flavor that can be used in a variety of different dishes. This oil is available at most grocery stores and is also a great choice for those who suffer from nut allergies because it is 100% plant-based.
Runner-Ups
Different types of oils will get the job done in an air fryer on the fly! Vegetable oil, canola oil, sesame oil, soybean oil and grapeseed oil also come close to making the list but are either at slightly lower smoke points or a lot less healthy than some of the options above.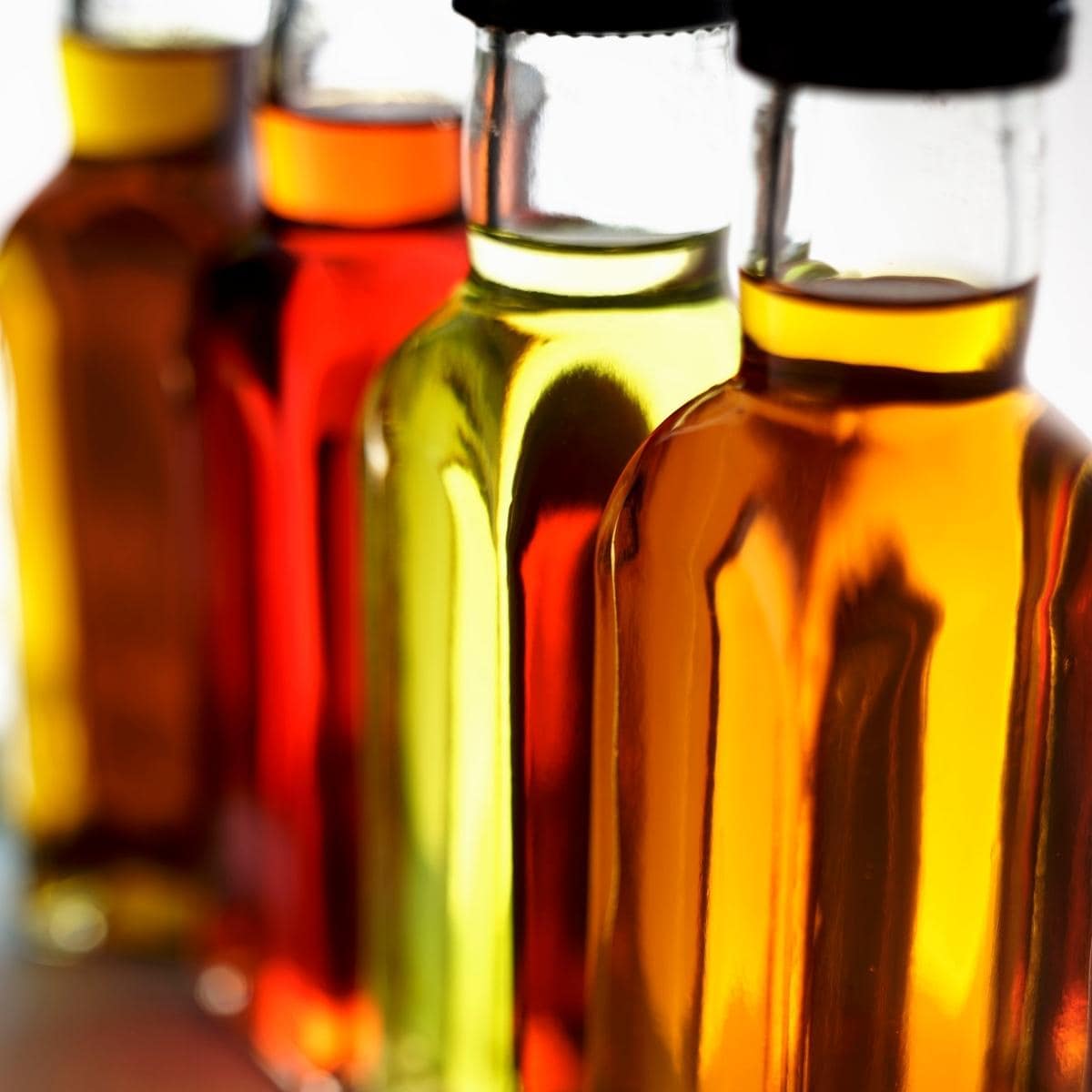 Best Air Fryer Oil Spray
Avocado oil (the refined variety) makes the best oil spray for an air fryer because of its wonderful combo of high smoking point, neutral flavor and health benefits.
Best Oil Sprayers
If you're going to be doing a lot of air frying, investing in a good oil sprayer you can fill with your oil of choice will come in handy and is also more economical. Here are some of our favorite oil misters and spray bottles:
How much oil do you put in an air fryer?
Air frying requires very little oil compared to normal deep frying. Add one to two tablespoons of oil or a light spray onto the food or the air fryer basket before use depending on the size of the fryer, type of oil and the food being cooked.
How to use less oil when air frying?
Simply put, you can air fry nearly anything without oil or with a very small amount of oil for personal preference or for health reasons. That is the beauty of the air fryer! A touch really just results in sightlier crispier results, but is not a necessity.
You Might Also Like These Air Fryer Recipes
Free Air Fryer Cooking Times Printable
Snag a free fruit and veggies cooking times chart for the air fryer when you subscribe to my newsletter! No spam ever. Promise!
In Conclusion
When it comes to oils for air fryer cooking, higher quality oils with high smoke points that are free of GMOs will give the tastiest, crispiest results, overall best results! Oils with lower smoke points will work, but are not the healthiest or most effective. If you choose to use low smoke point oils, try to use them for recipes that are being air fried at a lower temperature and save the high smoke point oils for the higher temperatures. As for oil brands, I'm personally a big fan of La Tourangelle oils! As always, if you enjoyed this post, I would so appreciate your shares on social media. Thank you!