Easy Louisiana Style Hot Pepper Sauce Recipe
This post may contain affiliate links, and we receive an affiliate commission for any purchases made by you using these links. We appreciate your support!
This recipe can also be found in my book Hot Sauce Cookbook for Beginners.
This easy hot pepper sauce recipe is a delicious way to add flavor to many dishes. In south Louisiana, this recipe for pepper sauce is commonly known as Louisiana Style Hot Sauce.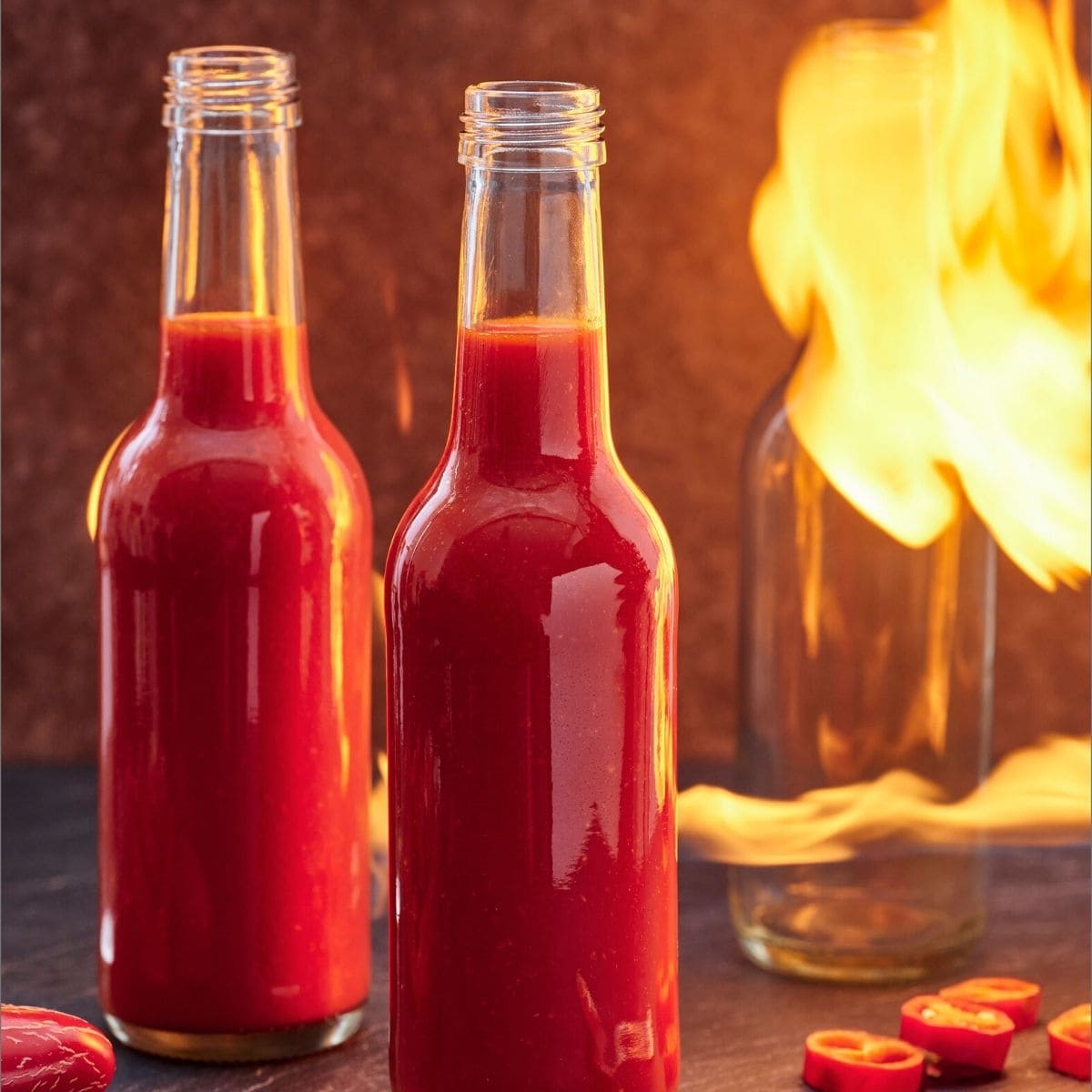 What is Louisiana Style Hot Sauce?
Louisiana Hot Sauce is certainly one of the more popular hot sauce varieties here in the United States. It was originally made back in the 19th century with chiles fermented in large oak barrels. With its Southern roots, it's brought Cajun dishes to life for decades! It's made with simple ingredients, and generally has a mild-moderate kick, making it a great "everyday" hot sauce.
Why This Recipe Works
This is a super easy homemade recipe.
There's no need to worry about preservatives or other unsavory ingredients that you may find in conventional store-bought versions.
It has the perfect balance of spice and tangy vinegar notes, with a hint of sweetness, giving it the perfect hot sauce flavor profile.
We use red jalapeno peppers in this recipe, but it's a great base hot sauce recipe that lends itself well to experimentation if you're feeling experimental!
You can use it as a sauce to drizzle, mixed into dips — you name it! It is a versatile recipe with various uses to suit your preference.
Naturally gluten-free, vegan, plant-based, vegetarian, dairy-free, soy-free, nut-free and no added sugar.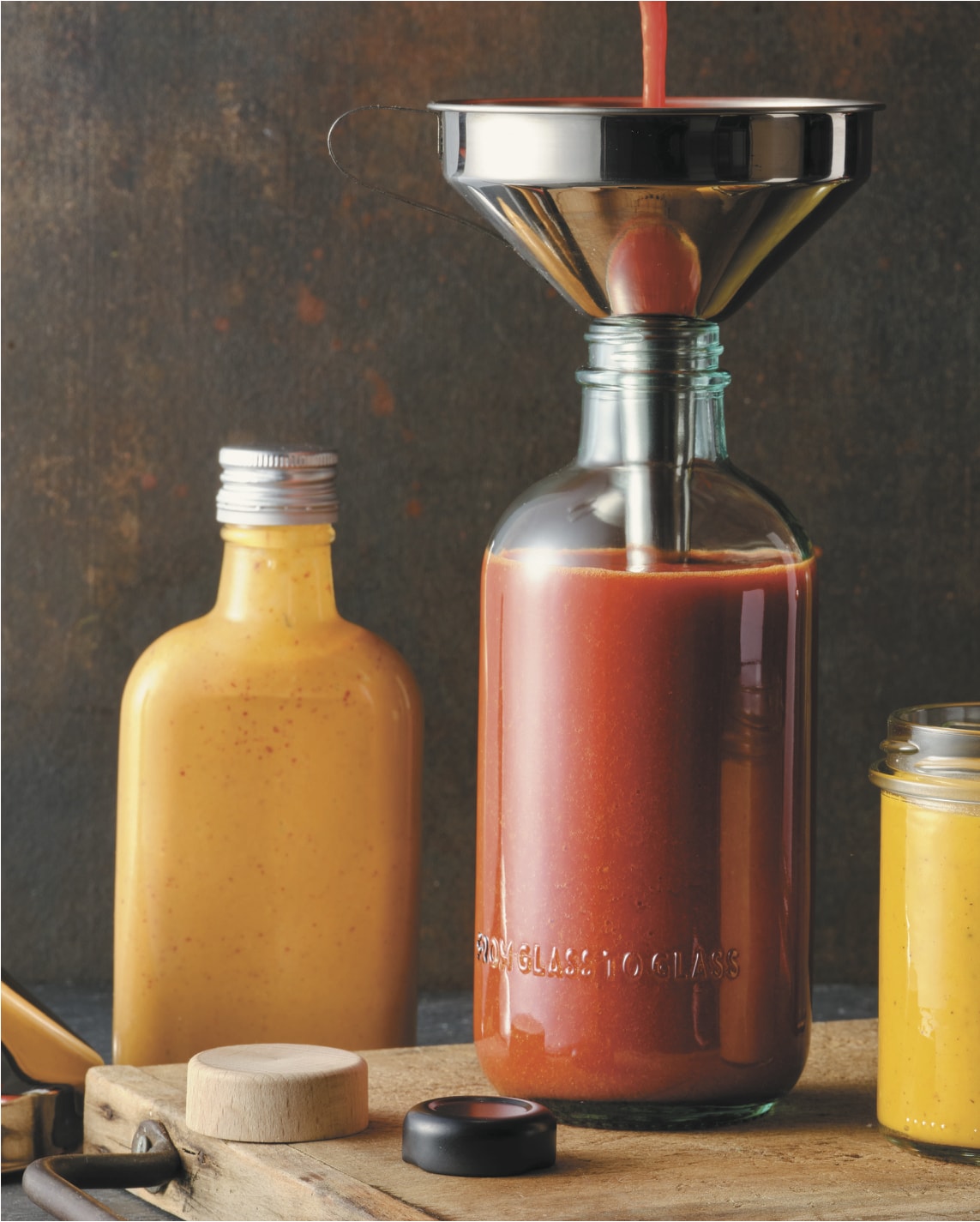 Ingredient Notes
Fresh red jalapeno chiles: Red jalapenos are slightly sweeter and spicier than the red variety. You can certainly swap them out for any chile of choice to suit your taste preferences.
White vinegar: White vinegar is the most common vinegar variety found in this particular family of hot sauces. But, apple cider, white wine, etc. can be used in a pinch!
Salt: No good sauce would be complete without the addition of salt, which brings all hot sauce flavors to life.
How to Make Louisiana Hot Sauce
1. Simmer all hot sauce ingredients in a pot on the stovetop until the chiles are soft.
2. Carefully blend the chile mixture in a food processor or blender until smooth.
3. Cool, store and enjoy!
How to Store Hot Sauce
Hot sauce will keep in the refrigerator for up to 4 months. To make it fancy, store in hot sauce bottles with personalized labels!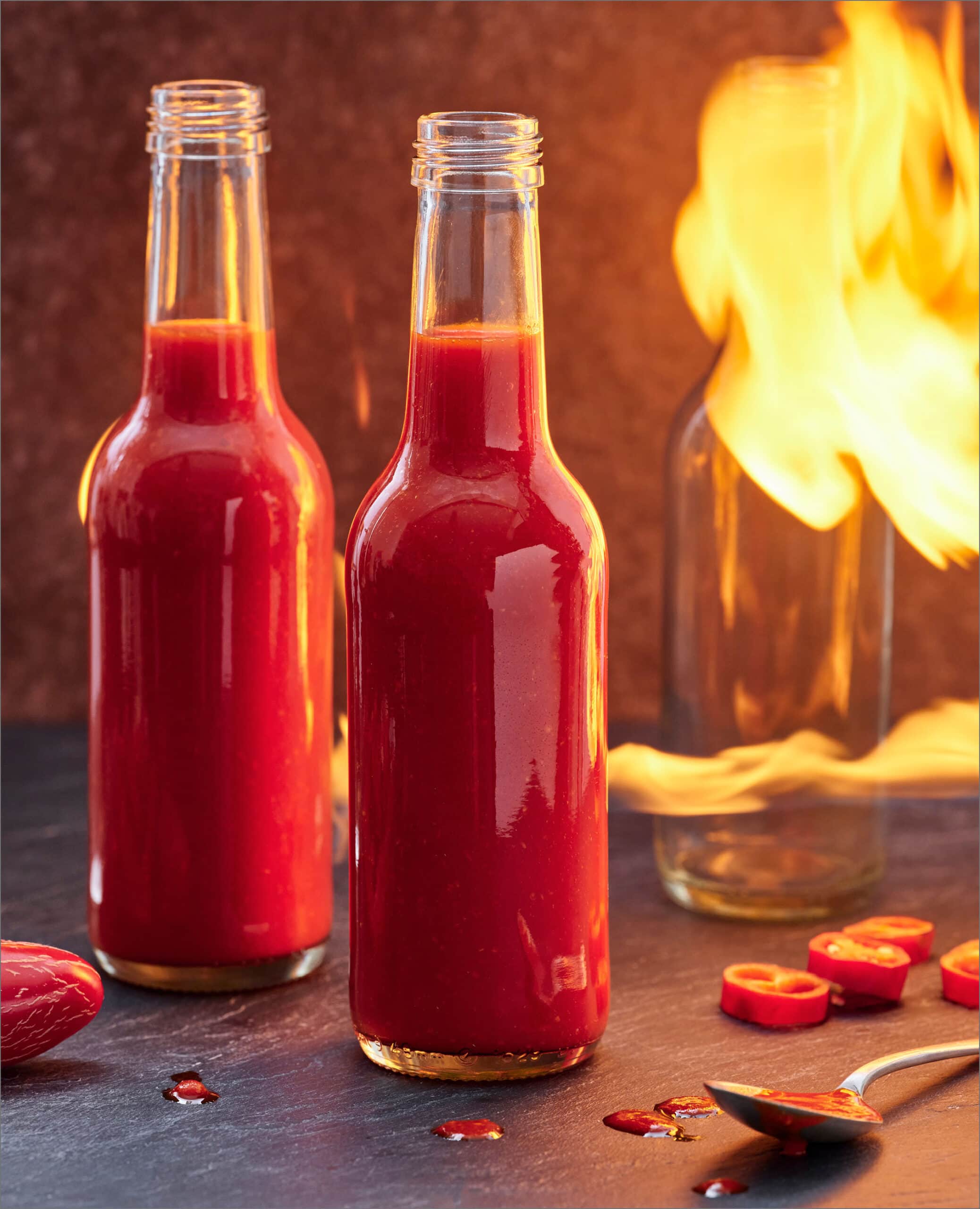 Frequently Asked Questions
Is Louisiana hot sauce the same as Tabasco?
While both hot sauce varieties are vinegar-forward, Louisiana hot sauce and Tabasco are made from different varieties of chiles, lending them different flavor profiles. Louisiana hot sauce is generally milder than Tabasco.
What makes Louisiana hot sauce different?
Louisiana is a super simple, good beginner's hot sauce that suits a large variety of dishes.
What foods are good to eat with Louisiana hot sauce?
Louisiana style hot pepper sauce lends itself well to being drizzled on soups, salads, popcorn and roasted veggies, to name a few. You can also use it in marinades or mix into cream cheese, hummus or melted cheese for yummy dips. Regardless of how you choose to use Louisiana hot sauce, it's certain to make for one delightful meal.
Can I use different peppers in Louisiana hot sauce?
Yes! Traditionally, Louisiana hot sauce is made from fermented long cayenne peppers. We use red jalapeno peppers which lend a similar flavor profile, however, this recipe lends itself well to using nearly any variety of chile you can think of. I recommend using organic or top quality peppers for the tastiest hot sauce!
Hot Sauce Cookbook for Beginners
This recipe was originally published in my book Hot Sauce Cookbook for Beginners. Nearly every corner of the planet has its own beloved hot sauce. This beginner-friendly hot sauce cookbook has everything you need to start making classic hot sauces and regional favorites from scratch, including this Louisiana Pepper Sauce! You can buy it on Amazon and try your hand at other easy and delicious hot sauce recipes. Your support is very much appreciated!
You Might Also Like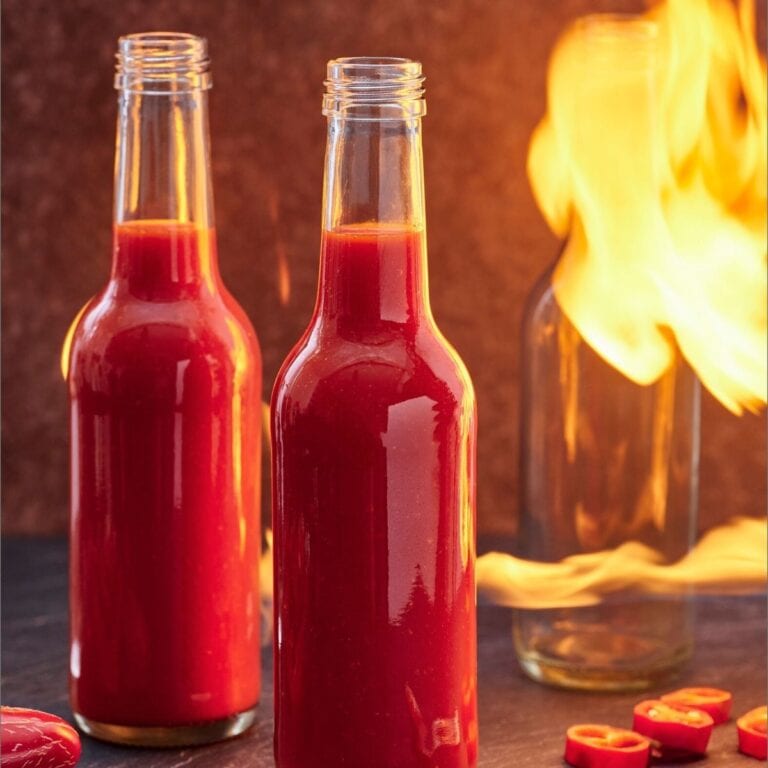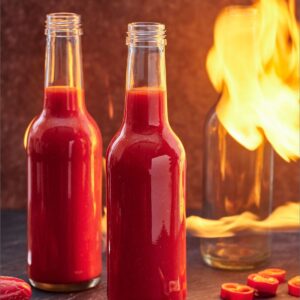 Ingredients
1

pound

fresh red jalapeños

stemmed, about 10 peppers

2

cups

white vinegar

2

teaspoons

salt
Instructions
In a large pot over high heat, combine the chiles, vinegar, and salt. Bring to a boil, then reduce the heat to medium and let simmer for 5 minutes, or until the chiles are soft.

Transfer the chile mixture to a blender or food processor, then blend until smooth, leaving a vent to allow steam to escape. Let it cool to room temperature.

Transfer the sauce to an airtight container and refrigerate for 2 weeks before using.

Store in the refrigerator for up to 4 months.
Nutrition
Serving:
2
tablespoons
|
Calories:
11
kcal
|
Carbohydrates:
2
g
|
Protein:
1
g
|
Fat:
1
g
|
Saturated Fat:
1
g
|
Polyunsaturated Fat:
1
g
|
Monounsaturated Fat:
1
g
|
Sodium:
196
mg
|
Potassium:
61
mg
|
Fiber:
1
g
|
Sugar:
1
g
|
Vitamin A:
180
IU
|
Vitamin C:
27
mg
|
Calcium:
4
mg
|
Iron:
1
mg
Have you tried this recipe?
Please Rate + Comment Below!
Watch Our Latest Videos
Follow us on YouTube!