This Gluten-Free Sweet and Spicy Pumpkin Seed Bread is AMAZING! It has a bit of spice, a bit of sweetness, a luscious texture, slices beautifully, stores beautifully and makes a wonderful gluten-free autumn delight!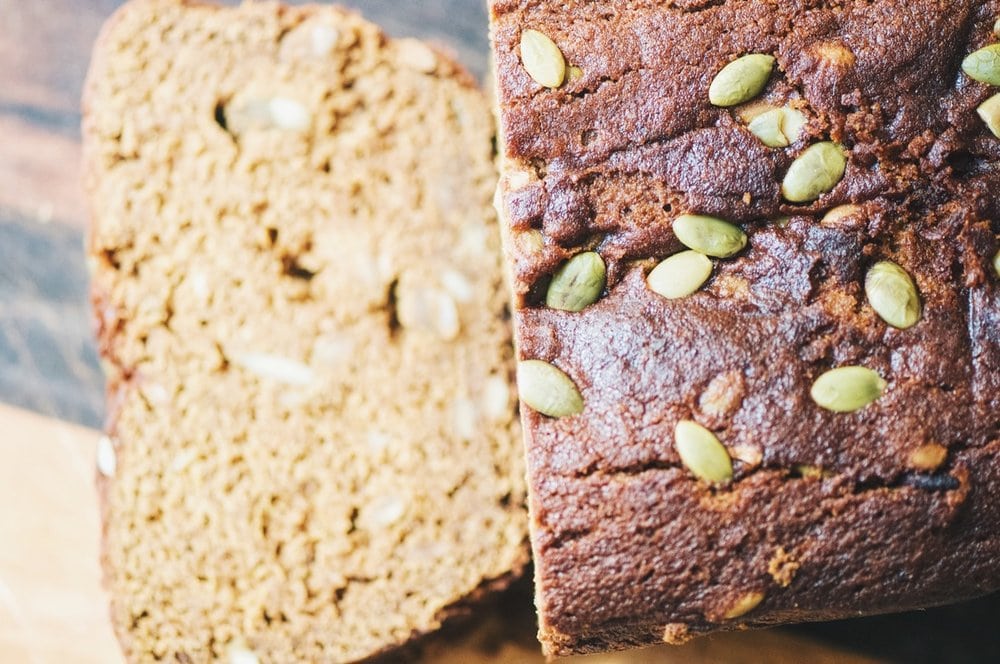 As we approach the autumnal equinox, I already find myself in full-on pumpkin mode!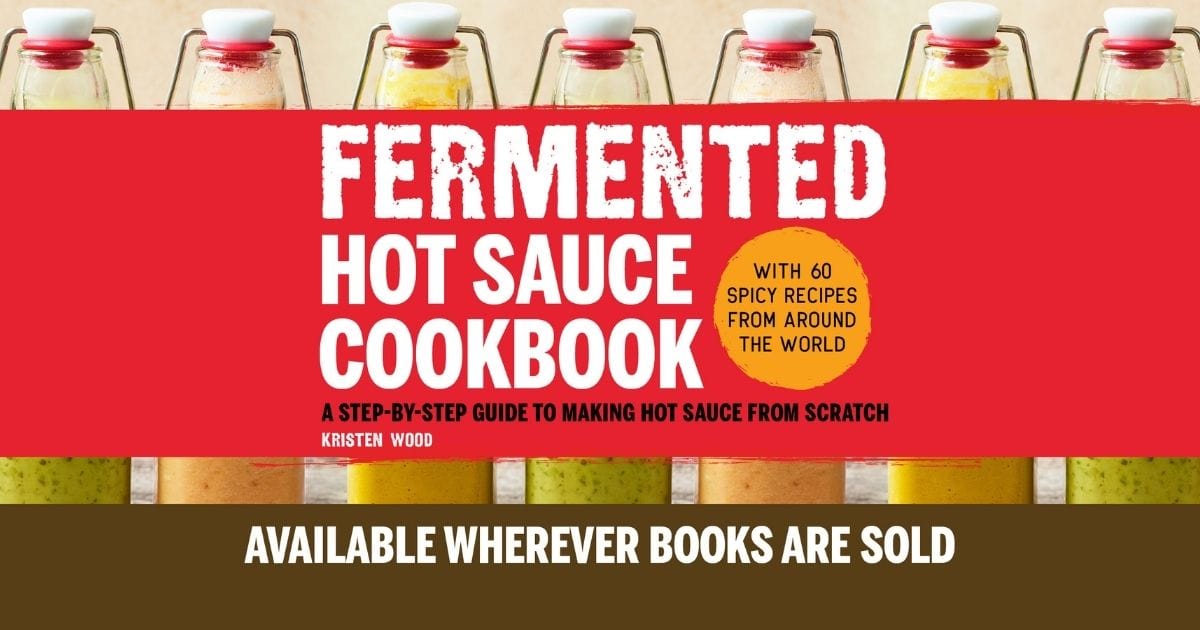 I've been plotting and scheming a myriad of pumpkin and pepita recipes. . .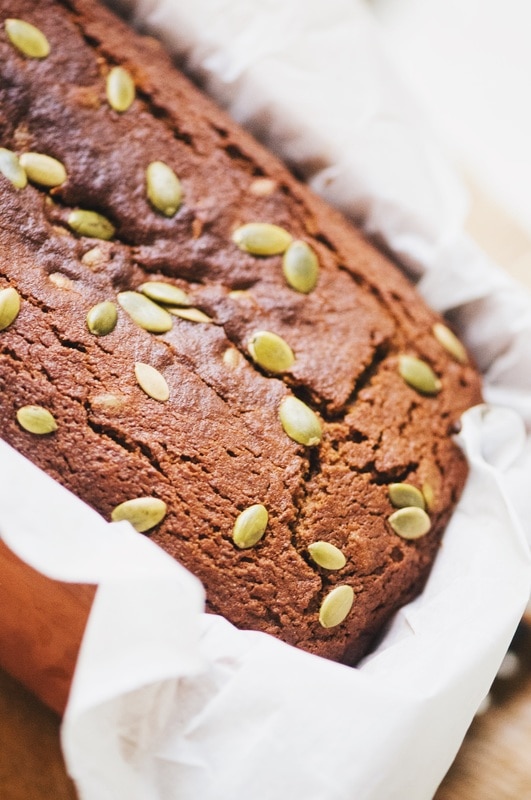 ..and also find myself craving warm spices reminiscent of crisp fall days. . .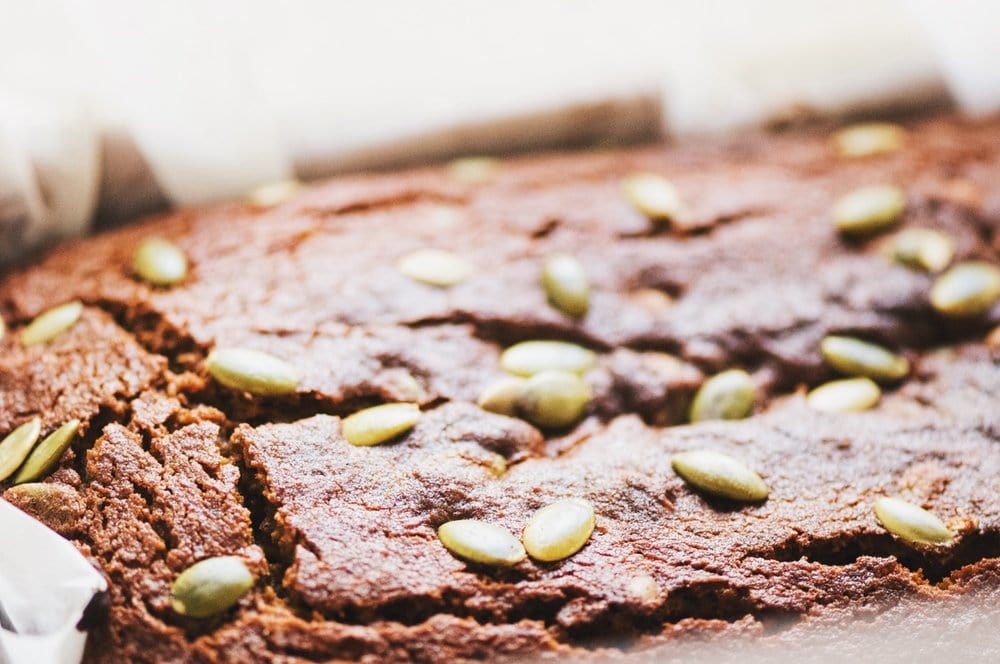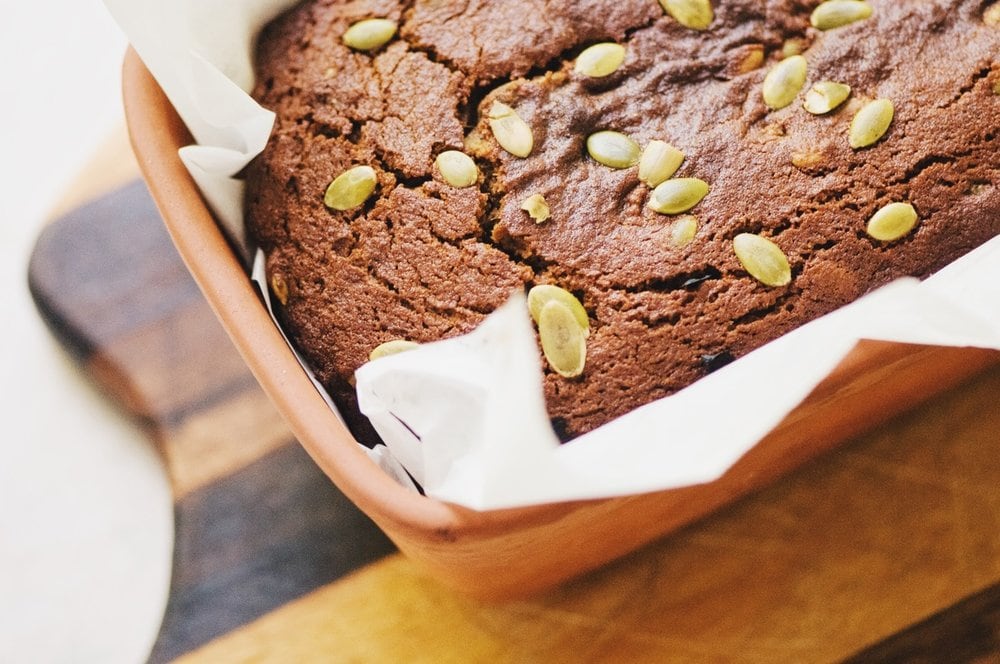 This recipe was certainly inspired by my great love of autumn and definitely did not fail in regards to the season's biggest flavors.
And, just take a look at that gorgeous crisp crust. . .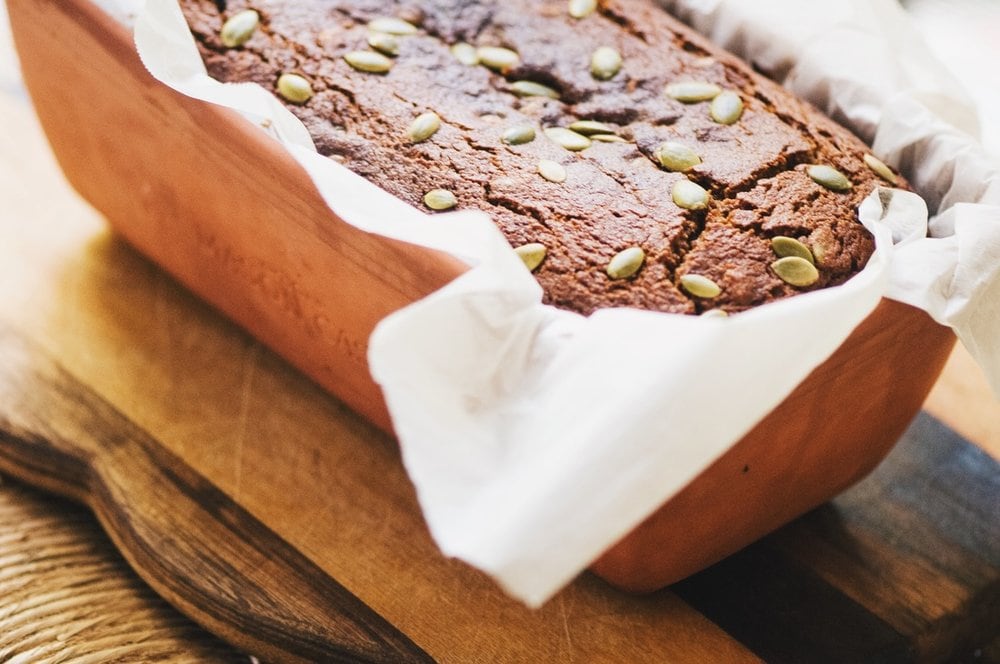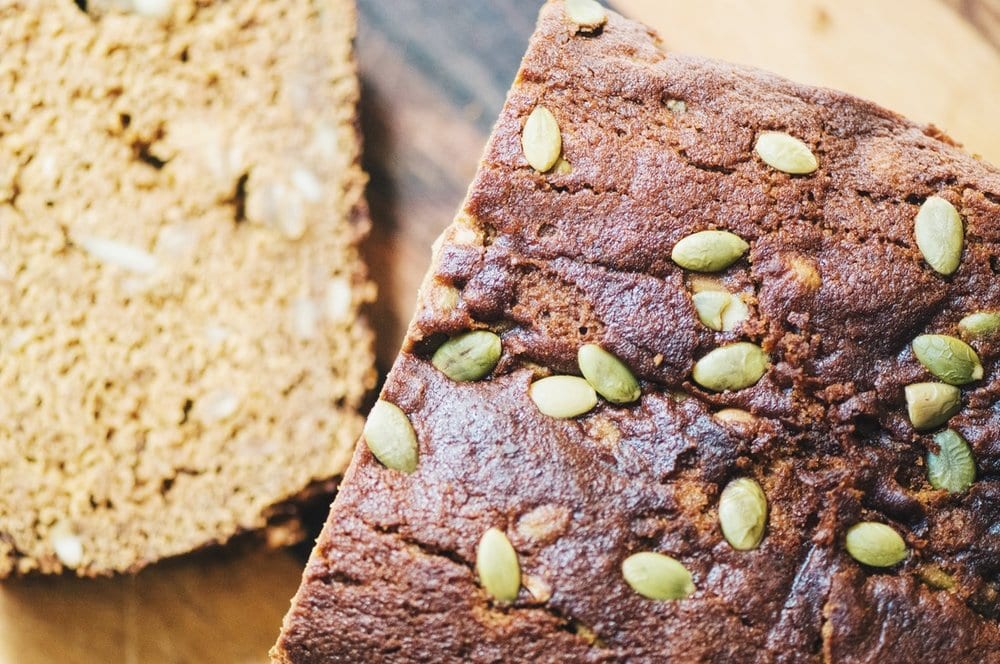 This incredible bread is satisfying in many ways!
Its flavor is big on pumpkin and spice & the texture is simply beautiful with it's fluffy interior offset by the crunch of sweet & spicy pepitas!
Let's just say that this didn't last long in this household!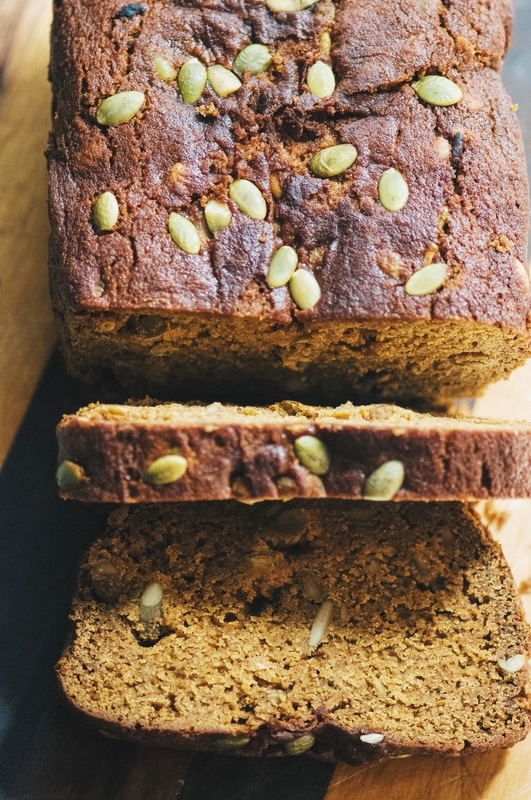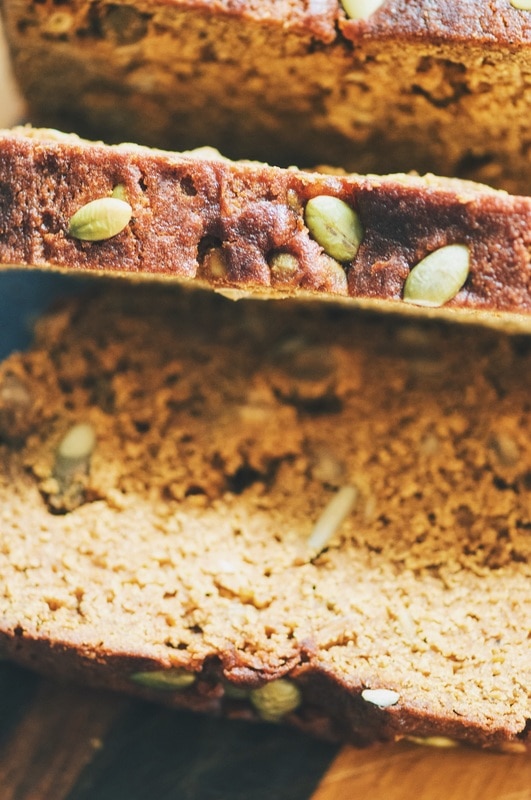 Tasty would be an understatement. And for gluten free, you couldn't ask for better slicing and holding properties!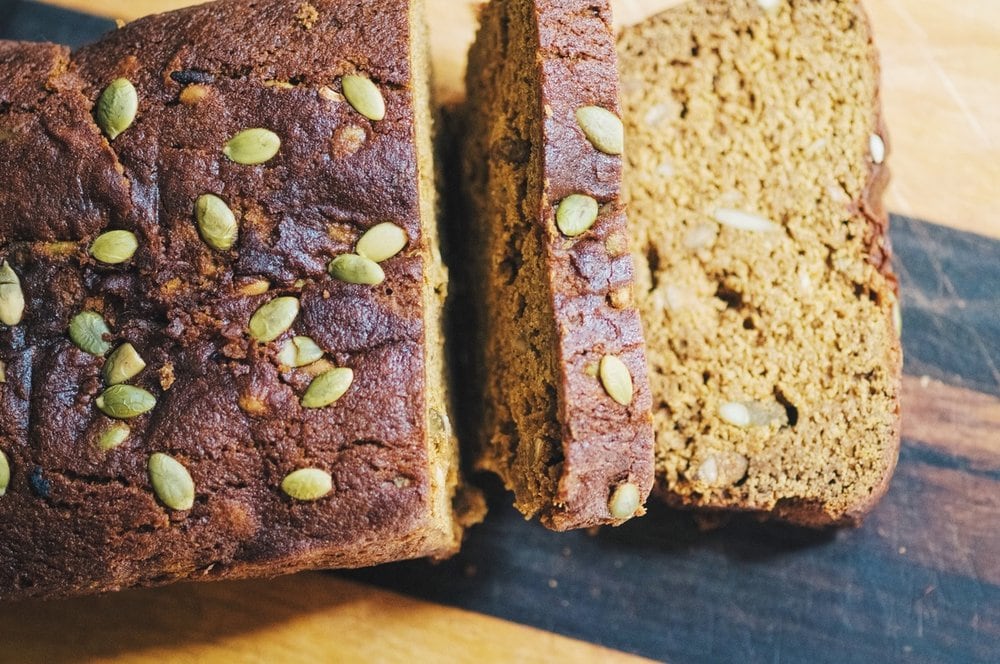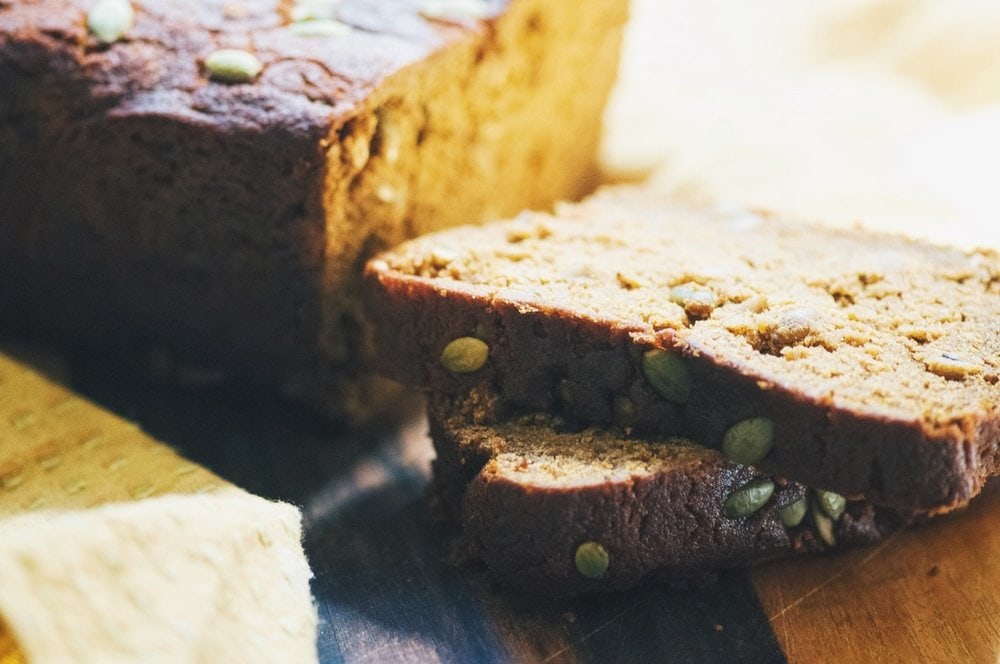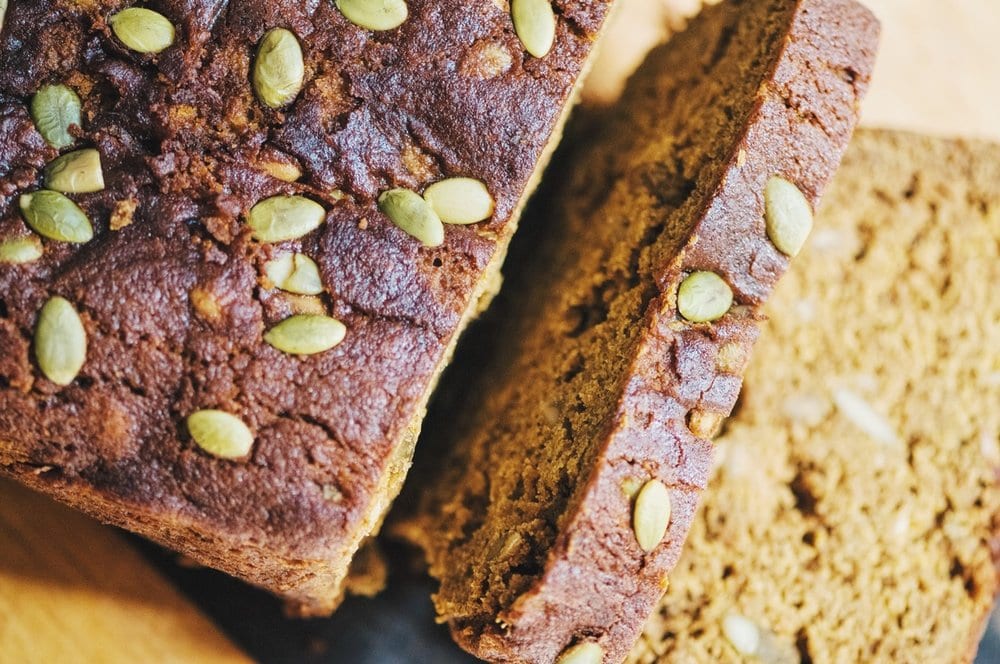 If you're looking for a fun, easy, delicious and healthy pumpkin bread -- look no further! This bread will deliver that and much more!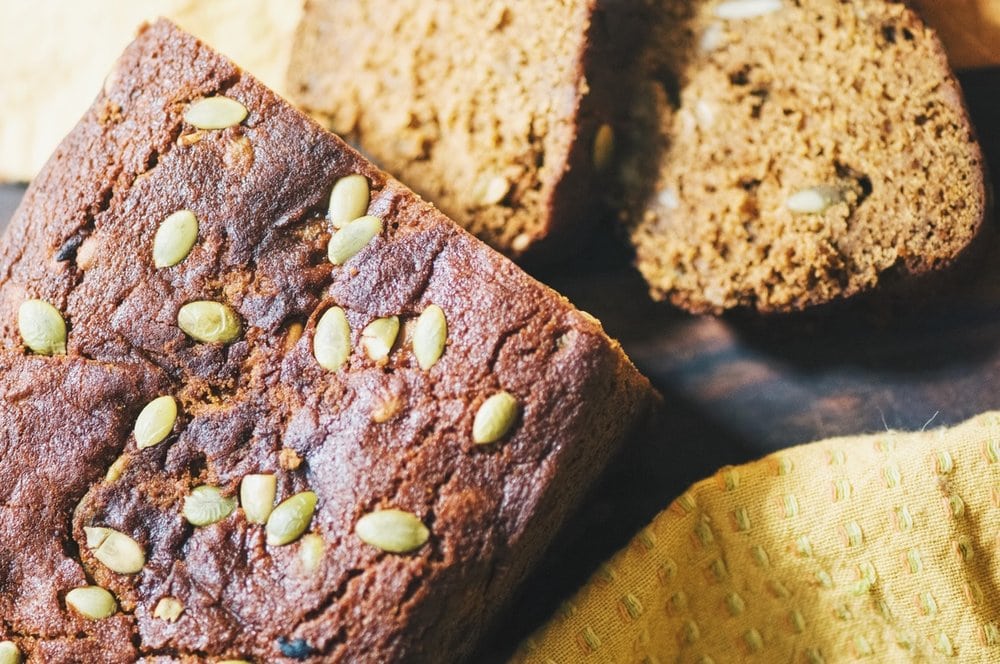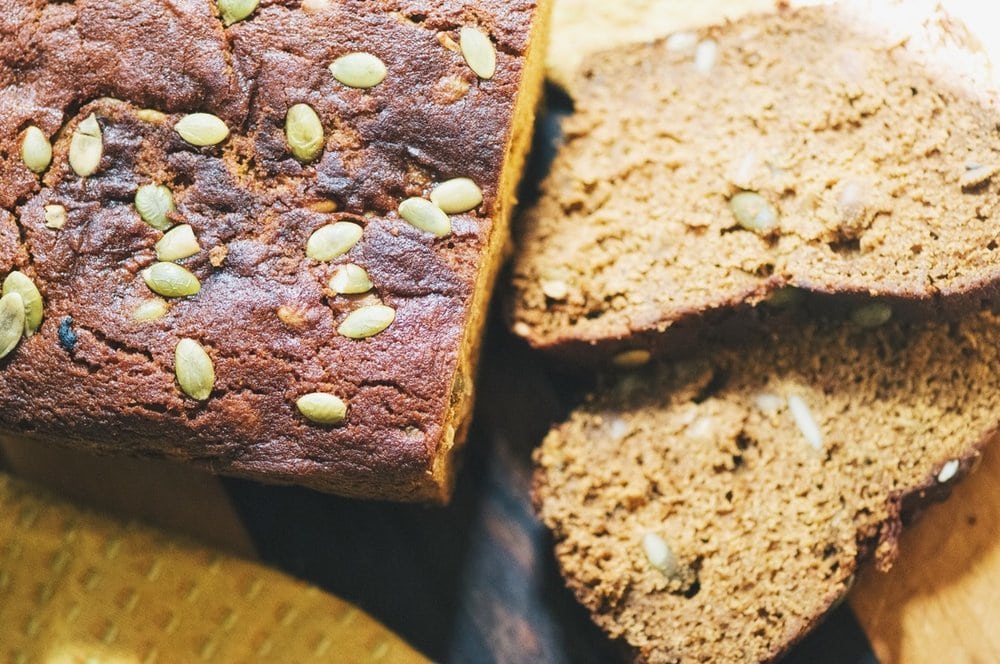 If you try this recipe please let me know! Leave a comment, rate it, share this post, use Pinterest's "tried it" feature, or take a photo, & tag me on Instagram and I'll share it! Thank you so much! <3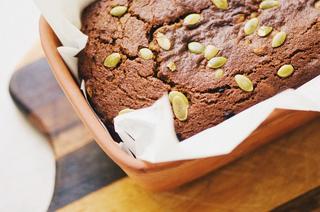 Ingredients
1 1/4 cup

gluten free all purpose flour

1/4 cup

coconut flour

1 tsp

baking soda

1 tsp

ground cinnamon

1/2 tsp

salt

1/2 tsp

ground ginger

1/2 tsp

ground cloves

1/2 cup

coconut sugar

1/2 cup

honey (I use raw)

1/2 cup

coconut oil

2

eggs

16 ounces

pumpkin puree

1/4 cup

water or milk

1 cup + 1 tbs

(for topping) spiced & roasted pumpkin seeds / pepitas (recipe below)

1/2 tsp

cayenne pepper (for pepitas)

1/2 tsp

sea salt (for pepitas)

1/4 tsp

coconut sugar (for pepitas)

dash

olive oil (for pepitas)
Instructions
Preheat oven to 350°F. Line a loaf pan with parchment paper, set aside. Line a cookie sheet with parchment paper, set aside.
In a bowl combine pumpkin seeds with cayenne, salt, sugar, and a dash of olive oil. Toss to coat.
Place spiced pumpkin seeds in a single layer on your parchment lined cookie sheet. Place into your preheated oven and roast for 10 minutes, giving a toss at 5 minutes.
In a large mixing bowl, sift together gluten free flour, coconut flour, baking soda, salt and spices. Set aside.
In another large mixing bowl, combine sugar, honey, oil and eggs. Mix until smooth and frothy. Stir in pumpkin puree and water/milk until well combined.
Pour your wet ingredients into your sifted dry ingredients and stir until evenly mixed.
Fold in 1 cup of spiced and roasted pumpkin seeds.
Pour pumpkin bread batter into your parchment lined loaf pan. Sprinkle 1 tbs of roasted pepitas on top.
Bake in a 350°F oven for 1hr + 10-20 minutes, or until the bread is firm and toothpick inserted into the center comes out clean.
Let cool completely before slicing and serving
Enjoy!
Details
Prep time:


Cook time:


Total time:


Yield:
1 loaf

Pin it: