The Best Gift Ideas for Vegetarians
This post may contain affiliate links, and we receive an affiliate commission for any purchases made by you using these links. We appreciate your support!
From cookbooks, eco-friendly gifts and subscription boxes to kitchen tools, fun food and beverage products and quirky kitchen finds, this gift guide for the vegetarians in your life has got it all. Happy gifting!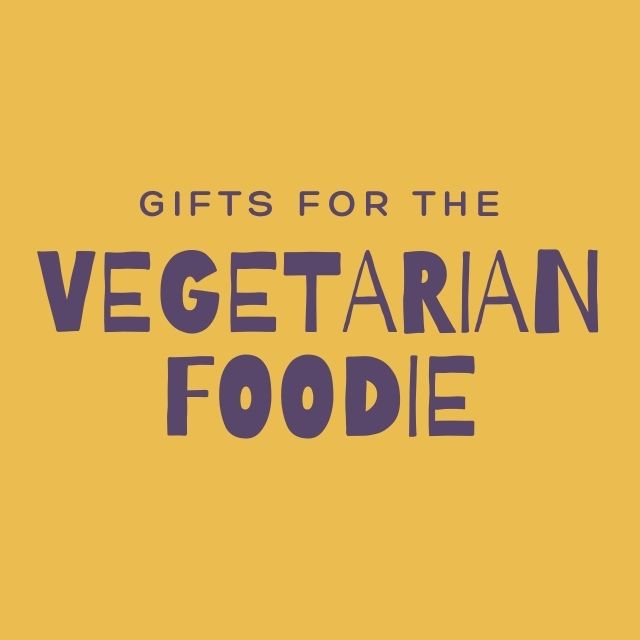 The Best Vegetarian Gift Ideas
My top picks!
Foolproof vegetarian recipes:
Family-friendly vegetarian recipes:
The perfect sampler box:
Vegetarian meals made quicker and easier:
For the tofu lovers:
For the tea lovers:
Perfect for busy foodies:
For the home chef:
Blend right on the spot and cut down on dishes:
For adding that fresh touch:
For a dash of fun in the kitchen:
Gifts for Vegetarian Bakers
Great Vegetarian Food Products for Gifting
Mushrooms and Mushroom Growing Kits from North Spore. (Use code MOONANDSPOON for 10% off!)
Infused Honey from Naturacentric.
Harissa from Casablanca Market is Perfect for the Spicy Food Lovers
Organic Curry Paste Variety Pack for the Curry Lovers
Rasa's Coffee Alternative Blends are Perfect for Beverage Lovers
Kismet Cacao Tonic for the Chocolate Lovers
This Gourmet Coffee Sampler is Certain to Please the Coffee Lovers
Subscriptions Boxes for Vegetarians
Organic Vegan Snacks Delivered Monthly with UrthBox
Plant-Based Meal Kits from Purple Carrot
Unique Artisan Products from Around the World with GlobeIn
Quirky Gifts for Vegetarians
Eco-Conscious Gifts for Vegetarians
Herbal Products in Sustainable Packaging
If you enjoyed this Vegetarian Gift Guide, please share on social media. Your support is greatly appreciated!