15 of the Best Vegan + Gluten-Free Coconut Flour Recipes
This post may contain affiliate links, and we receive an affiliate commission for any purchases made by you using these links. We appreciate your support!
15 of the Best Vegan, Gluten-Free, Dairy-Free and Egg-Free Coconut Flour Recipes — easy, healthy, and delicious, too!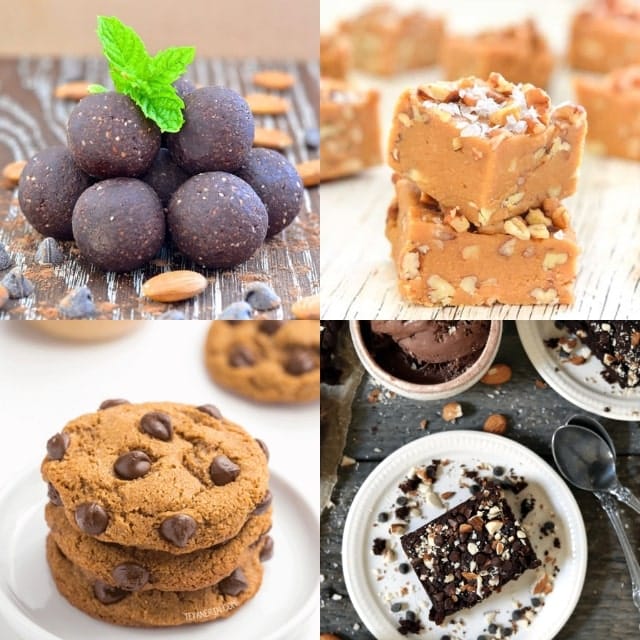 What are the benefits of coconut flour?
Coconut flour is a very high-fiber gluten-free & vegan flour.

Coconut flour is considered a low-carb flour making it a great choice for keto baking or for those monitoring their blood sugar levels.

Coconut flour is rich in healthy fats such as MCTs (medium chain triglycerides) that have been scientifically proven to help regulate metabolism (great for weight-loss!), help fight yeast (candida) throughout the body, and provide a good, clean source of natural energy.

In relation to most other flours, coconut flour is also a high-protein fiber.
Coconut flour is most definitely a flour all unto itself! If you've used this finicky flour before thinking that you could just sub it in recipes I'm sure you learned rather quickly that it just does not work. Coconut flour is super absorbent. In fact, 1/4 cup of coconut flour is equivalent to 1 cup of most other flours! It can also be quite tricky to work with coconut flour without the use of eggs as a binding agent (ever notice how many eggs are in most coconut flour recipes?!). That's where these genius vegan + gluten-free coconut flour recipes come in! Please do take a peek and find yourself inspired!
15 Gluten-Free Vegan Coconut Flour Recipes
Do you want even more Gluten-Free + Vegan Coconut Flour Recipe goodness?
25 Amazing Recipes for Coconut Flour Cookies You Must Try
If you enjoyed this round-up of gluten-free coconut flour recipes without eggs please share on social media, pin it on Pinterest, or comment & rate below!
Thank you! xo.