The Ultimate Moon Milk Guide: What is Moon Milk? + 9 Recipes
What is Moon Milk? What are the health benefits of consuming Moon Milk? What ingredients are used to make Moon Milk? How to make your own custom Moon Milk + 9 Vegan Moon Milk recipes are to be found in this Ultimate Guide to Moon Milk, with its roots in Ayurveda!
What is Moon Milk?
Moon milk is a delicious and soothing beverage that has its roots in Ayurvedic traditions. Ayurveda is Sanskrit word that translates to 'knowledge of life'. It is an ancient Vedic holistic health science with emphasis on the mind-body connection. In Ayurveda, warm milk consumed before bed is a common remedy for sleeplessness, anxiety and insomnia. Moon milk can be the simplest concoction of milk and honey or more complex such as those with a variety of spices, fruit or even adaptogensand herbs.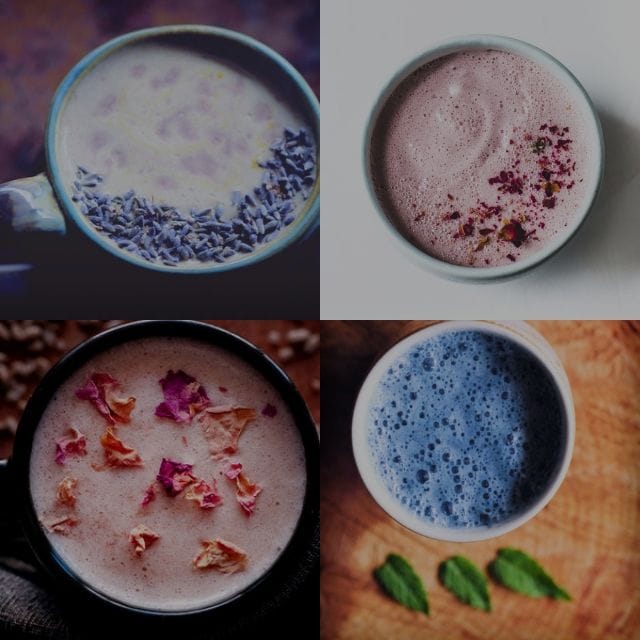 Moon Milk Benefits
Calming, soothing and relaxing.

Promotes a restful sleep.

Hormone balancing.

Stress relieving.

Supports the immune system.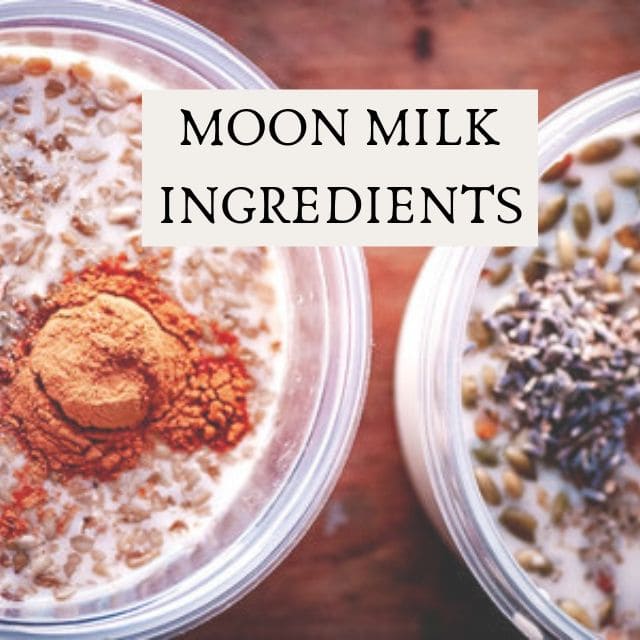 Common Moon Milk Ingredients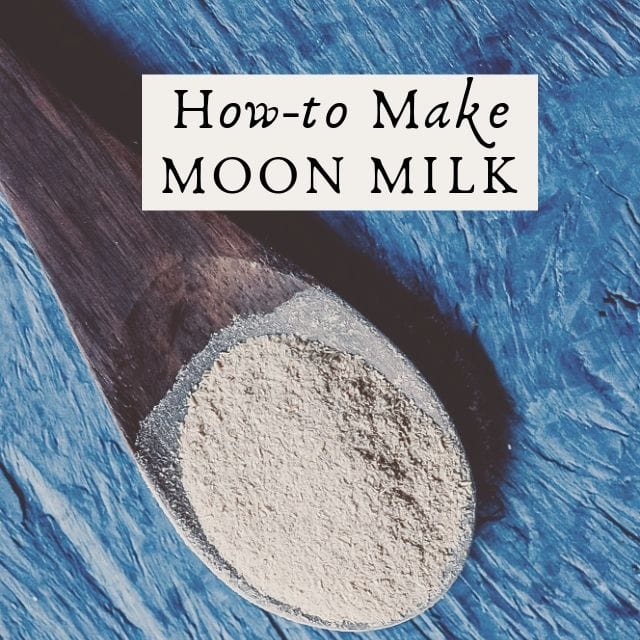 How-to Make Moon Milk
Here is a template for creating your own moon milk recipe!
Combine 1 1/2 cups milk of choice with 1 tsp of each of the following: sweetener, fat, adaptogen powder, spice, and herbs/flowers (see ingredients list above).

Blend ingredients, heat over medium heat until warmed throughout, then optionally strain.

Enjoy!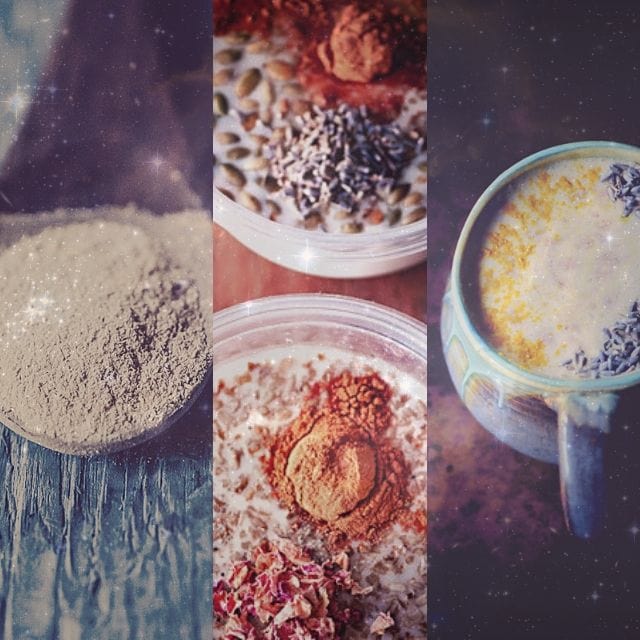 9 Magical Moon Milk Recipes
Ayurvedic Resources
Ayurveda: The Science of Self Healing: A Practical Guide
What is the Ayurvedic Diet and is it Right for You?
5 Ayurvedic Tips For Modern Living
Ayurveda Cookbook For Two: Heal Yourself, Increase Your Energy and Lose Weight With Ayurvedic Recipes. You are What You Eat.
Self-Massage With Essential Oils: An Ayurvedic Medicine
Thank you for reading along! If you enjoyed this moon milk post, please pin it on Pinterest, share it on Facebook, or leave a comment below. Thank you so much! xo.
Pin it for Later