10 Delicious Vegetarian Toppings for Nachos
This post may contain affiliate links, and we receive an affiliate commission for any purchases made by you using these links. We appreciate your support!
There's no denying that nachos make for some ultimate comfort food. From the crunch of the chips to the melty cheese, few things are more satisfying. But how about when you need to spice it up a little? Look no further than this list of vegetarian nacho topping ideas!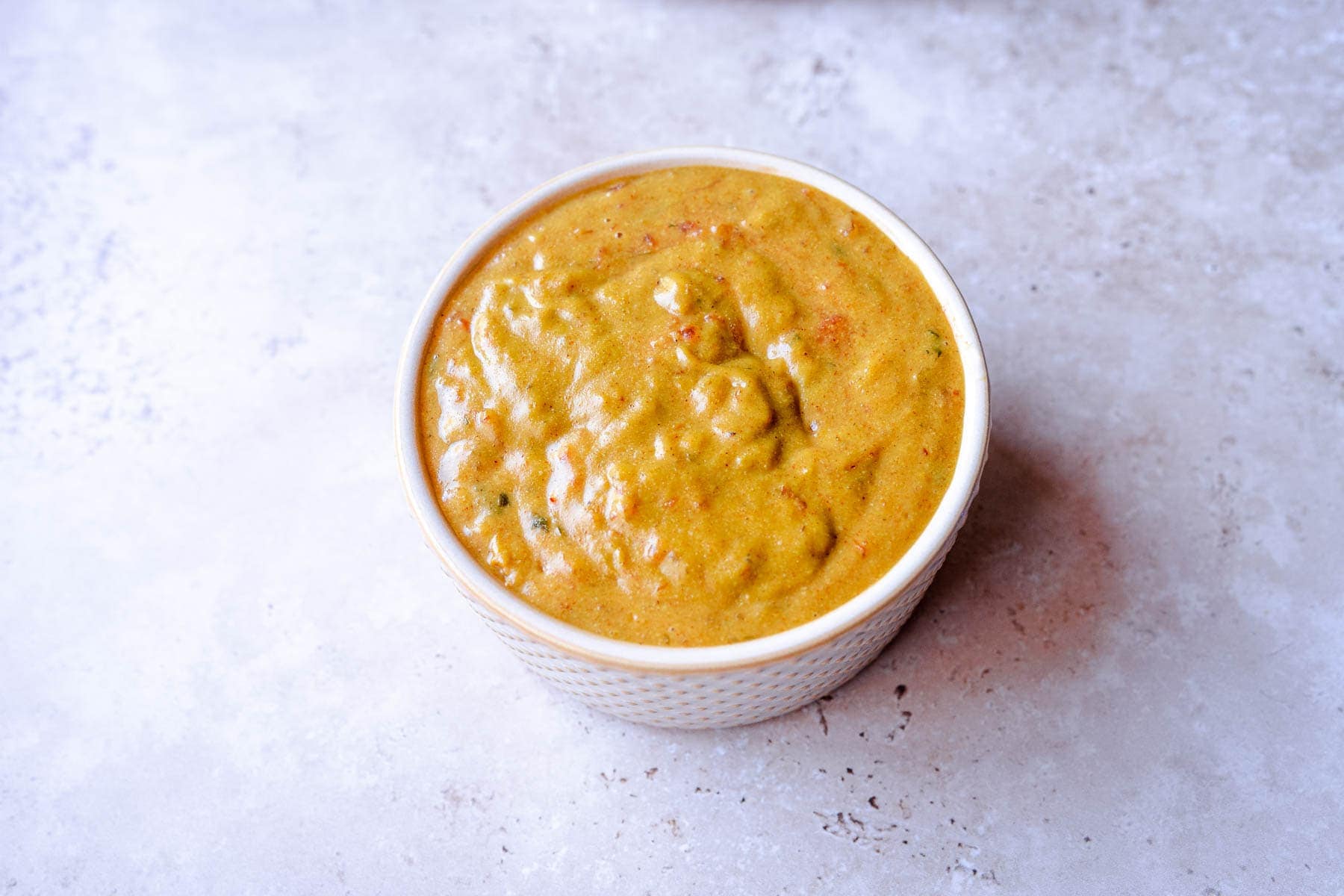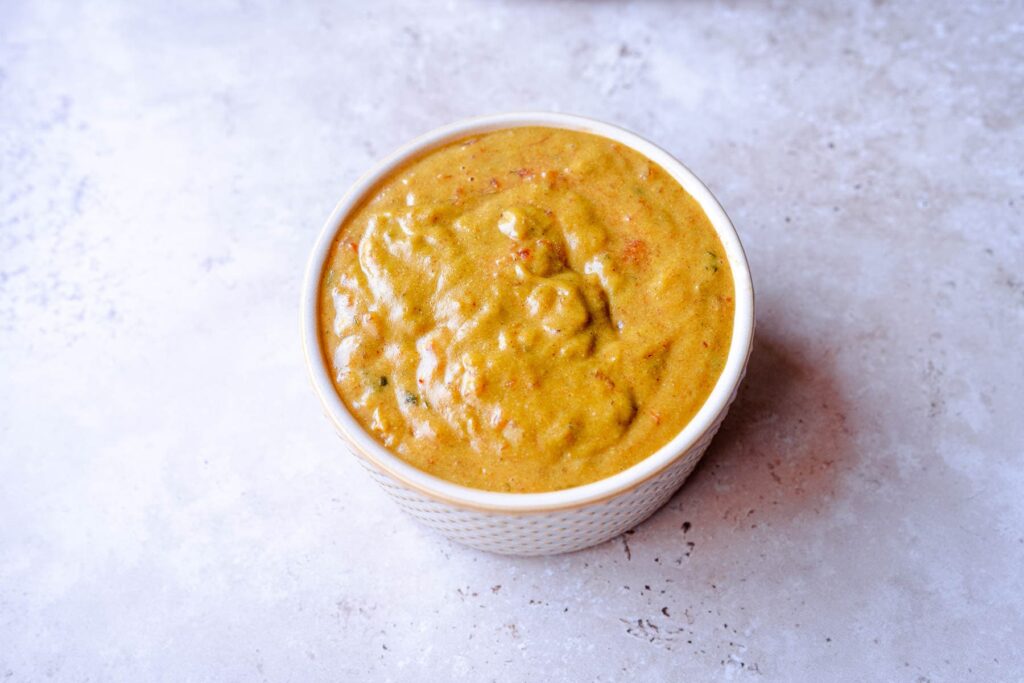 Nachos are super easy to make and make one of the tastiest appetizers. Line a baking sheet with parchment paper, then spread out a layer of your favorite crispy tortilla chips, and get to town with a sprinkle of this or that before popping it in the oven for the ultimate vegetarian nacho recipe.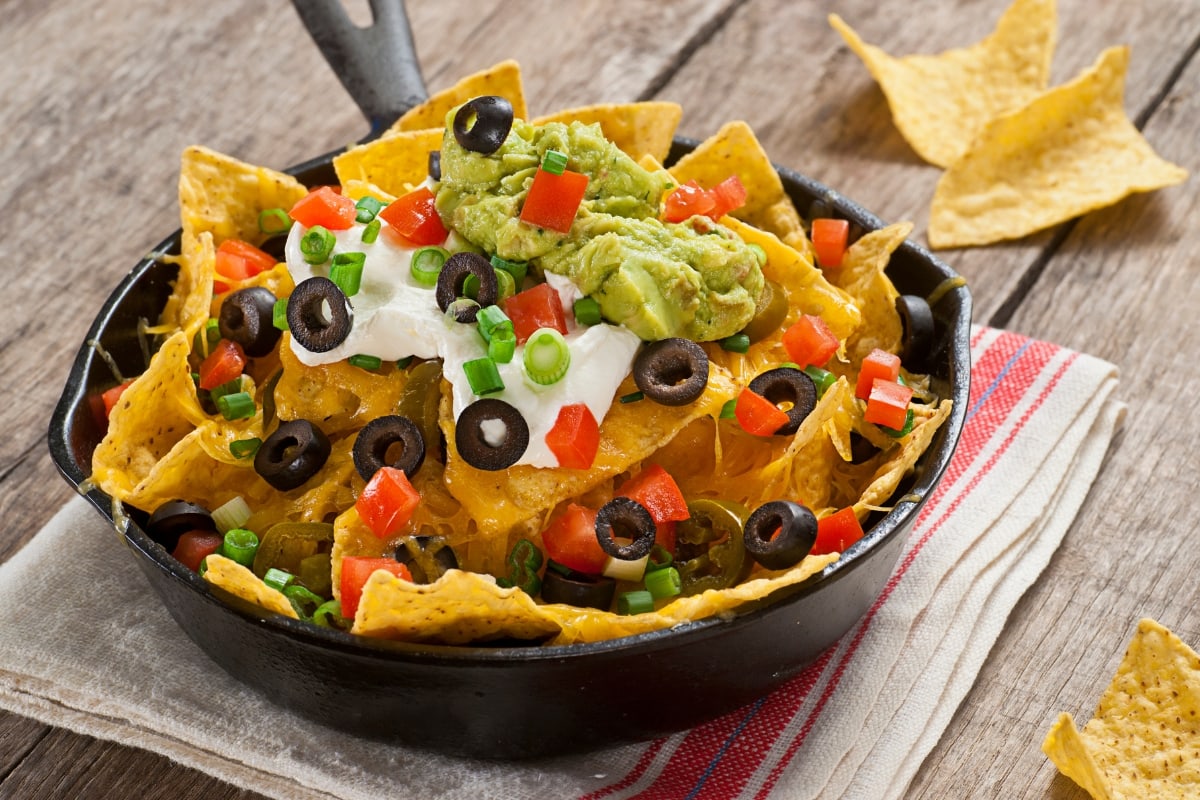 Basic Toppings For Vegetarian Nachos
Tortilla chips
Sour cream
Pickled jalapeños
Guacamole
Diced red onions
Tomato
Black beans
Cilantro
Corn
Cheddar cheese
Veggies
Diced bell pepper
Lime juice
Chili powder
Nacho cheese sauce
10 Unique Vegetarian Toppings for Nachos
Easy Vegan Queso Recipe
No cashews are to be found in this quick, easy, creamy and flavorful vegan queso recipe made with only a few simple ingredients, including nutritional yeast. Naturally gluten-free and oil-free.
Grab The Recipe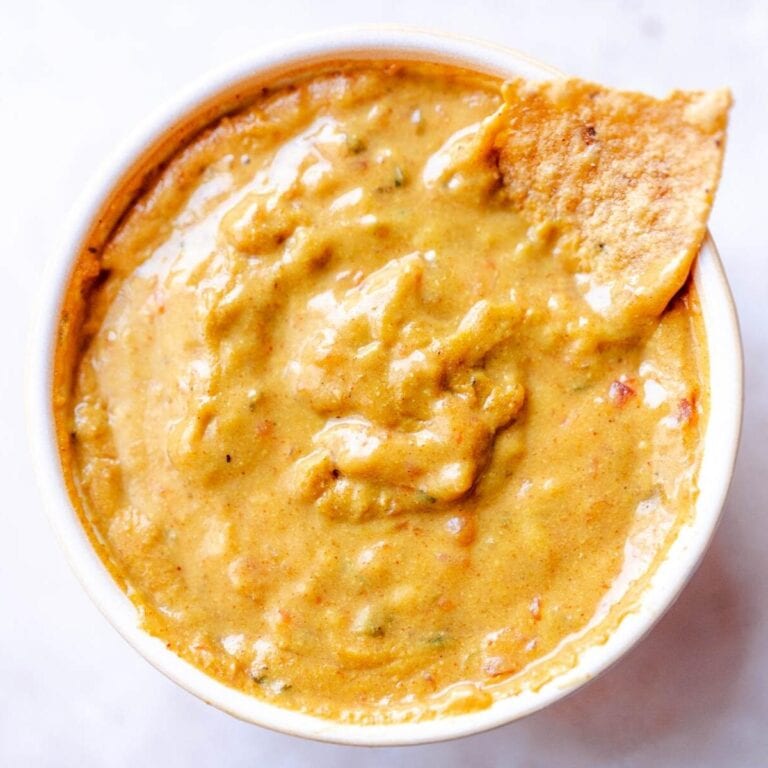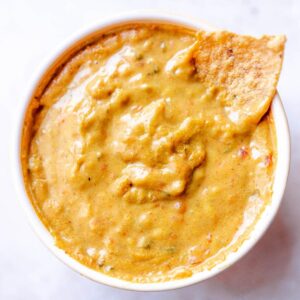 Avocado Crema
This delicious avocado crema recipe with lime is smooth, creamy, flavorful, and naturally gluten-free and vegetarian.
Grab The Recipe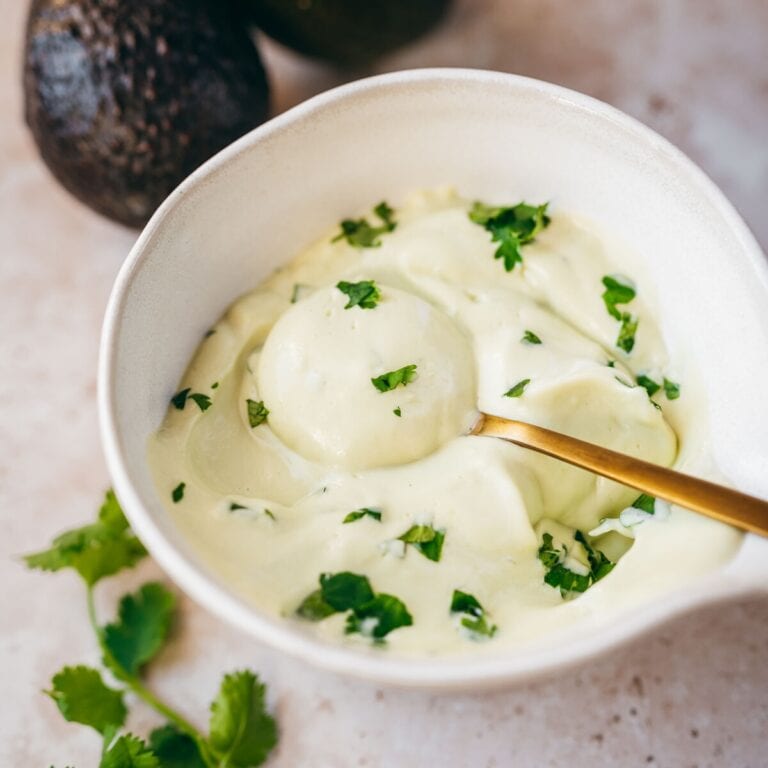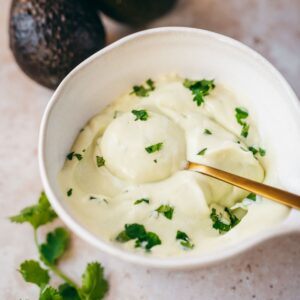 Gallo Pinto Recipe
Gallo Pinto is a rice and beans dish with its origins in Central America. This take is inspired by my time living in Costa Rica and how I most frequently experienced this dish. It is so tasty and filling that I love to introduce it to others who may not have experienced it yet! You can also find this recipe in my book, The Vegetarian Family Cookbook.
Grab The Recipe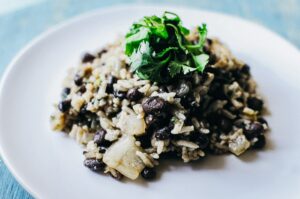 Spicy Pickled Onions
Super easy and flavorful Spicy Pickled Onions make a great addition to your favorite dishes! Naturally gluten-free and vegan. Refined sugar-free, too!
Grab The Recipe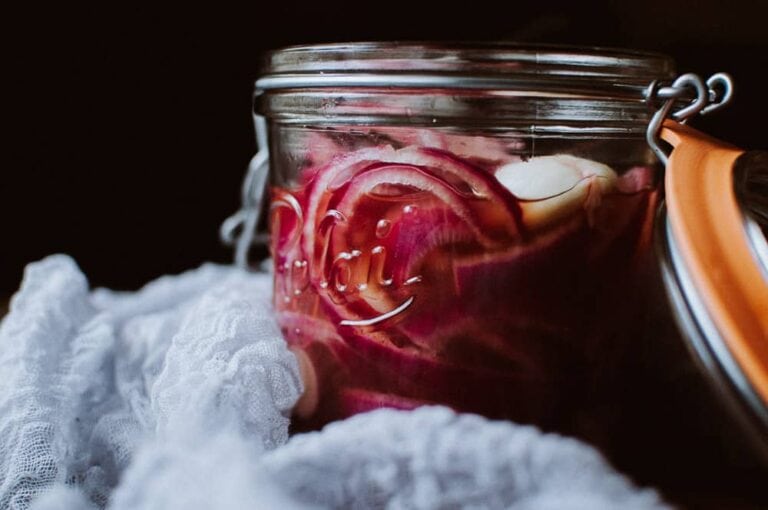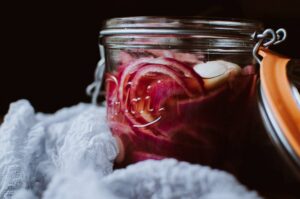 Crispy Air Fryer Tempeh
Super crispy, filling and flavorful Air Fryer Tempeh will become a meal time staple in no time! This Air Fried Tempeh could not be easier to make! Naturally gluten-free and vegan, with beautiful hints of garlic.
Grab The Recipe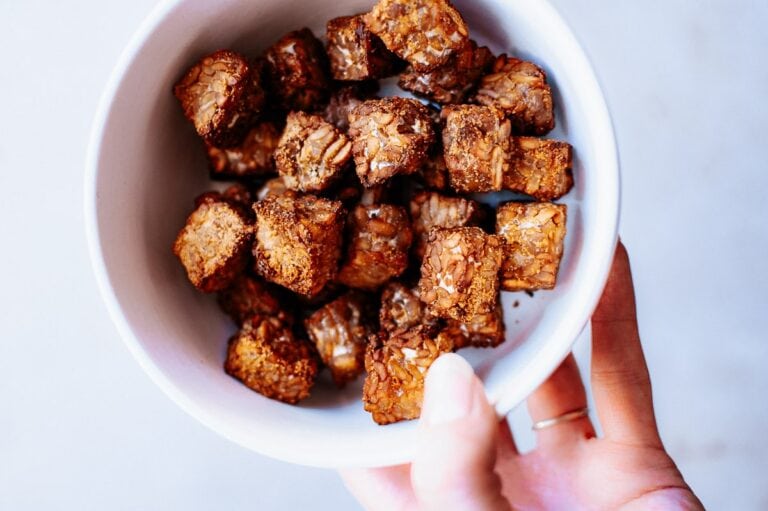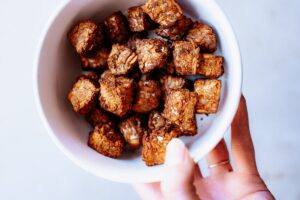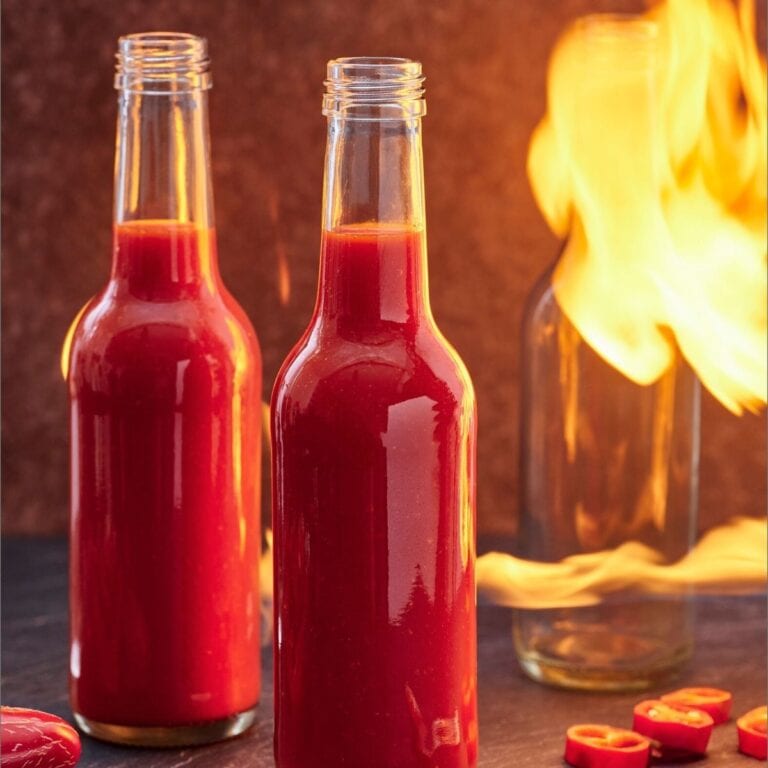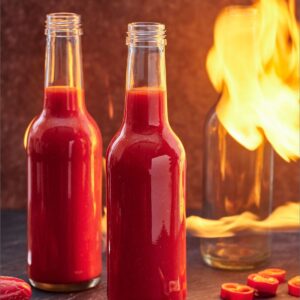 Instant Pot Pinto Bean Chili with Millet (Vegan)
This Instant Pot Vegan Chili with Millet and Pinto beans makes for one super flavorful, healthy, protein-packed dish that is easy to make and can be used variety of delicious ways!
Grab The Recipe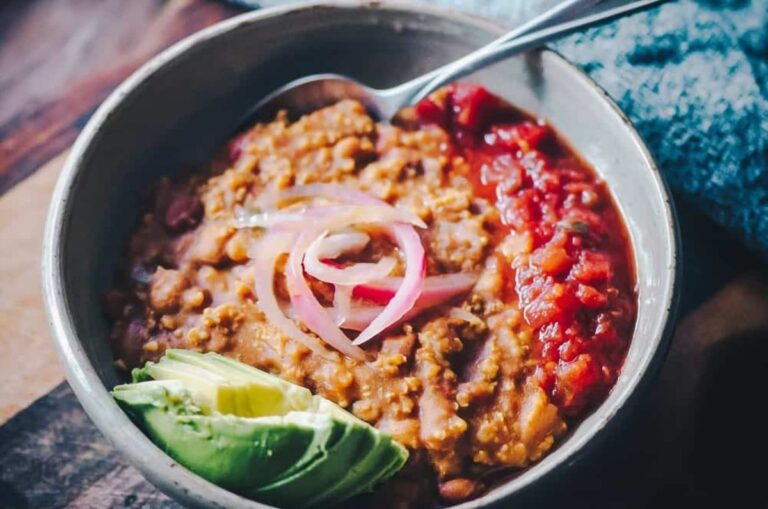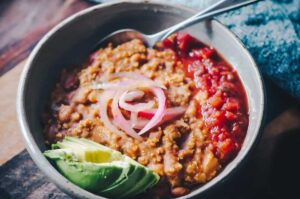 Guajillo Sauce
An easy and delicious guajillo sauce recipe that can be used as a salsa, enchilada sauce, and more! Naturally gluten-free and vegan.
Grab The Recipe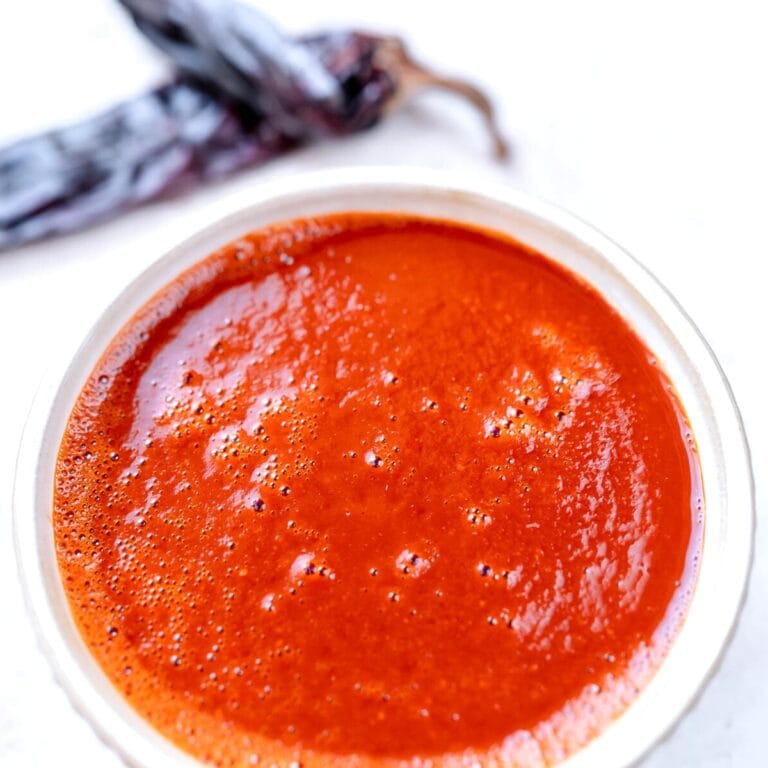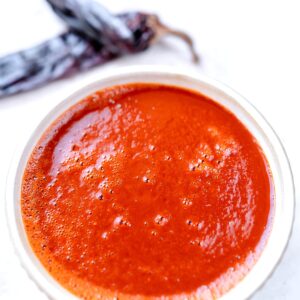 Instant Pot Chipotle Peruvian Beans (+ Stovetop!)
These creamy, buttery, tender Peruvian beans are super simple, healthy and easy to make. Spiced with ground chipotle pepper powder, these pressure cooker beans are filled with a deep, smoky flavor that accommodates a variety of dishes. Peruano beans are also known as mayocoba beans, canary beans or frijoles canarios. Gluten-free, vegan and oil-free. Stovetop method included!


Grab The Recipe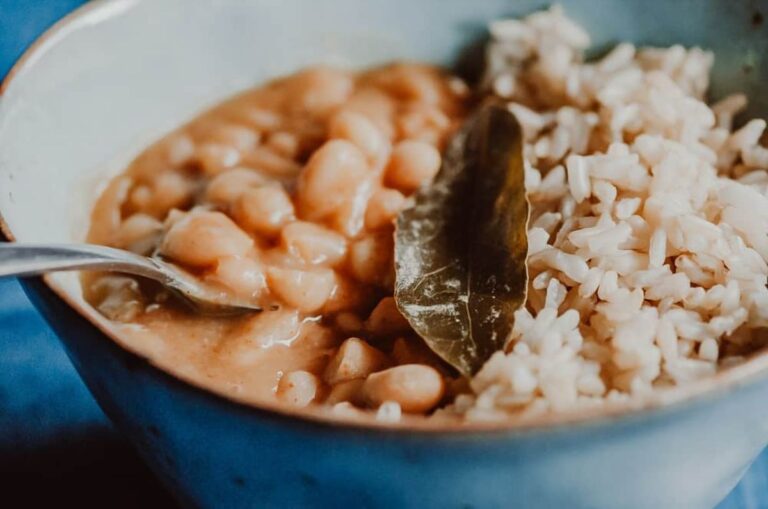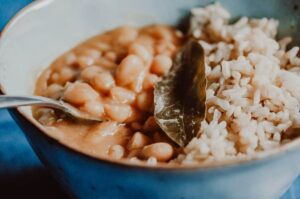 The Best Fresh Salsa Recipe
This fresh, easy, homemade salsa recipe is filled with simple & healthy ingredients and packed with flavor for the absolute best delicious garden salsa you could ever make! Most akin to a fresh restaurant style salsa, this vegan salsa is slightly spicy, salty and sweet all rolled into one!


Grab The Recipe