Even when short on time, you can still have a nourishing vegetarian meal on the table in less than 30 minutes! You'll discover that healthy and delicious can still be had as you try some of these breakfast, lunch and dinner recipes from some of the best food bloggers out there!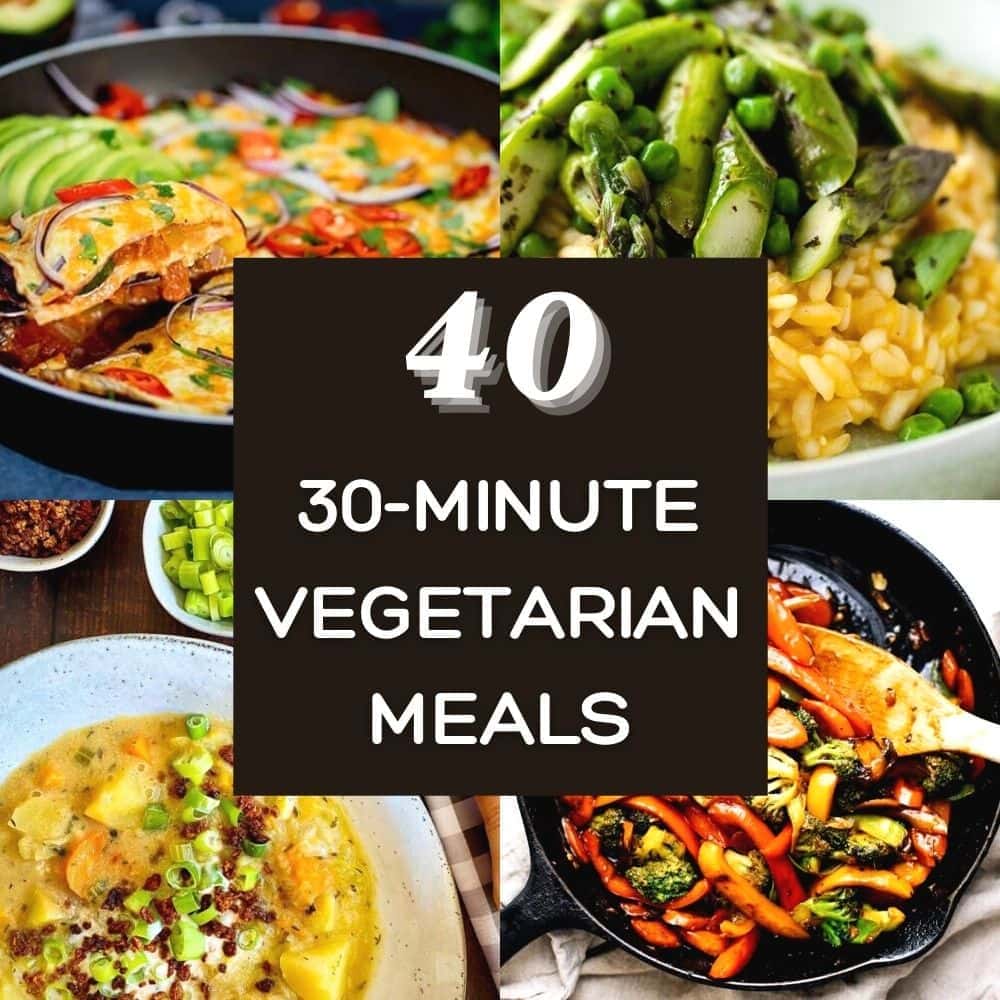 I'll be the first to admit that I'm rarely on top of my dinner game. More often than not, I'm caught off guard by the clock and find myself scrambling to come up with something the whole family will love. Enter these 30-minute Vegetarian Meals! I've thrown in a few of my tried and true recipes alongside some of my favorites from fellow food bloggers. I hope you and yours find something you enjoy for some time to come!
30-Minute Vegetarian Meals
More Vegetarian Recipes You Will Love
33 Budget-Friendly Vegetarian Meals
60 Vegetarian Instant Pot Recipes
50 Vegetarian Mediterranean Recipes (Gluten-Free)
77 Vegetarian Avocado Recipes (Gluten-Free)
100 Vegetarian Indian Recipes (Gluten-Free)
If you enjoyed this vegetarian recipes round-up, please consider sharing it on social media to support the bloggers featured here. Thank you!