24 Dandelion Recipes + Health Benefits + Foraging Tips
This post may contain affiliate links, and we receive an affiliate commission for any purchases made by you using these links. We appreciate your support!
What are the health benefits of dandelions? How do I forage them? Plus, 24 AMAZING gluten-free, vegetarian, and vegan dandelion recipes incorporating dandelion roots, flowers, and leaves! Everything from dandelion coffee to dandelion greens to dandelion cupcakes — this healthy, springtime round-up has got it all!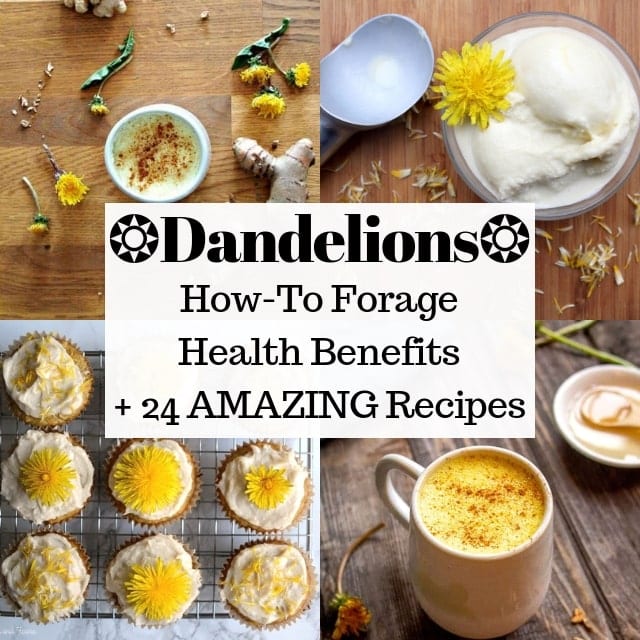 Dandelion Recipes
In case you haven't heard, that common bright yellow flower you often see popping up come springtime is FULL of incredible health benefits and nutrients. And we're here to show you that what some people consider a pesky weed, is actually a beautiful vibrant plant ready to transform your health and please your palate with these super special and delicious dandelion recipes!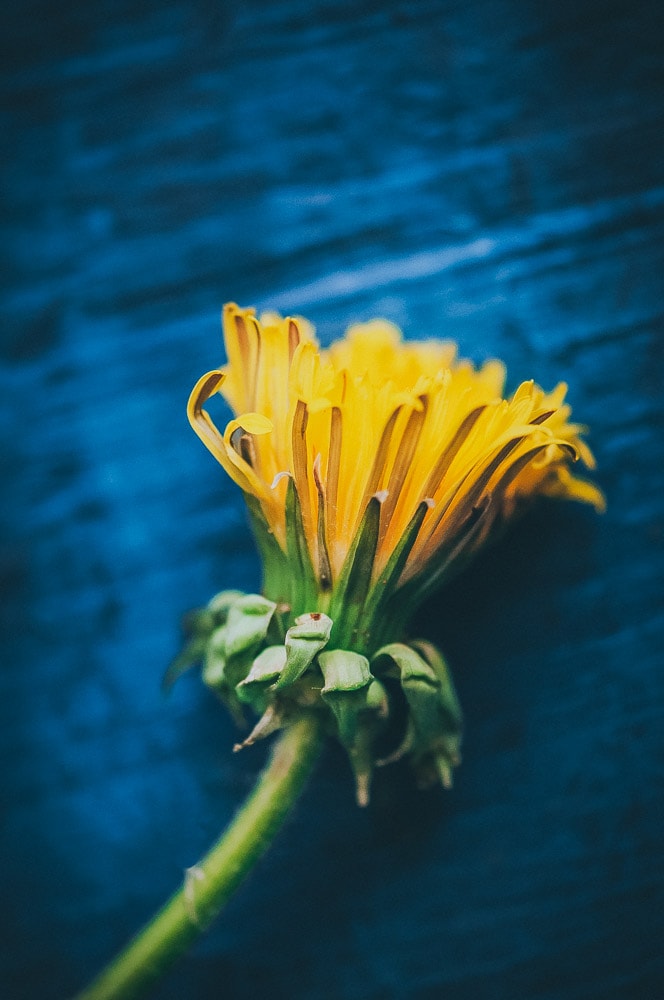 Notes + Tips for Foraging Dandelions:
Forage dandelions in locations where you are certain they haven't been sprayed with toxic herbicides. Unfortunately, many consider this amazing plant an unwanted weed and it is commonly sprayed with all sorts of things! Gather from your own property or a friend's or family member's property where you are certain this isn't the case.
Few plants mimic the visual qualities of dandelions, and it is one of the more easily and safely identifiable foraged plants, but if you are uncertain, consult a plant guidebook, or a local herbalist. One thing that sets dandelion apart from some of its mimickers is its sturdy green base right below the yellow flower head.
Every part of a dandelion (Taraxacum officinale ) is edible! Harvest the roots, leaves, and flowers, and try out some of the delicious recipes below!
To harvest the roots: Use a knife or small shovel or spade to gently cut a circle into the ground around a dandelion ensuring you are able to safely and easily pull the roots (and the entire plant out of the ground).
To harvest the leaves: Use a knife to slice the stem just about one inch above the roots. Pinch each leaf off individually.
To harvest the flowers: Use a sharp knife to slice the yellow flower tops off.
To clean dandelions: Place any harvested flowers, leaves, roots, or whole plants into a bowl or sink full of water. Gently swish around to release the debris. Place on a dry tea towel to dry before using.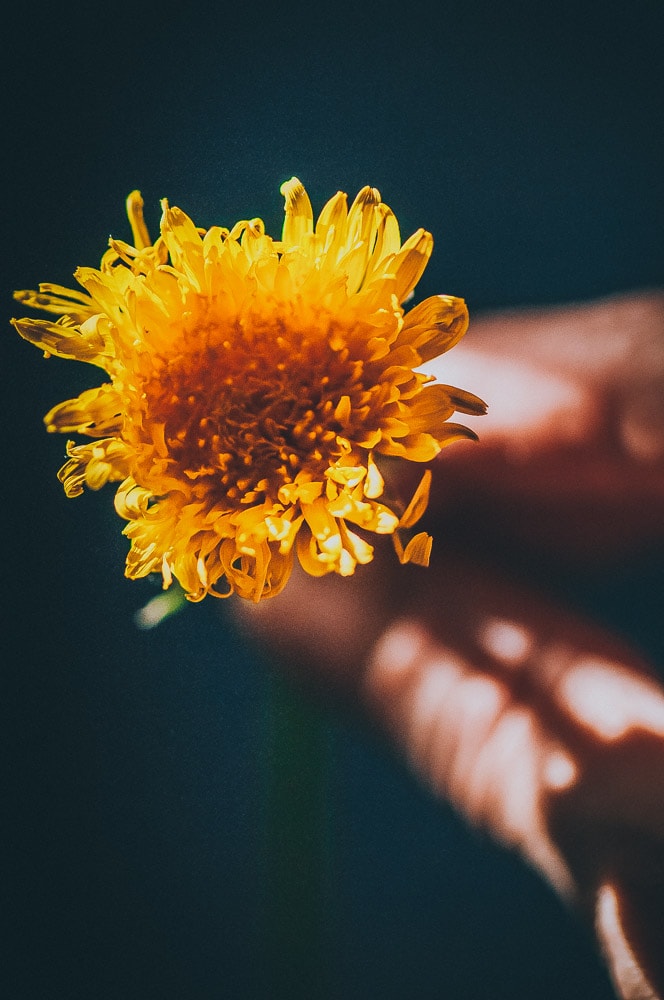 Dandelion Health Benefits + Nutritional Information
Dandelions contain a hearty amount of:
potassium
antioxidants
calcium
inulin
iron
magnesium
vitamin C
vitamin K
vitamin B6
vitamin A
Dandelions are:
a natural diuretic
an appetite stimulant
anti-inflammatory
liver detoxifying
alkaline in nature
immune system supporting
anti-microbial
blood-building
Dandelions have been shown to be an effective natural treatment for:
high blood pressure
skin disorders such as acne, psoriasis, eczema
diabetes
nausea, loss of appetite
bone loss
anemia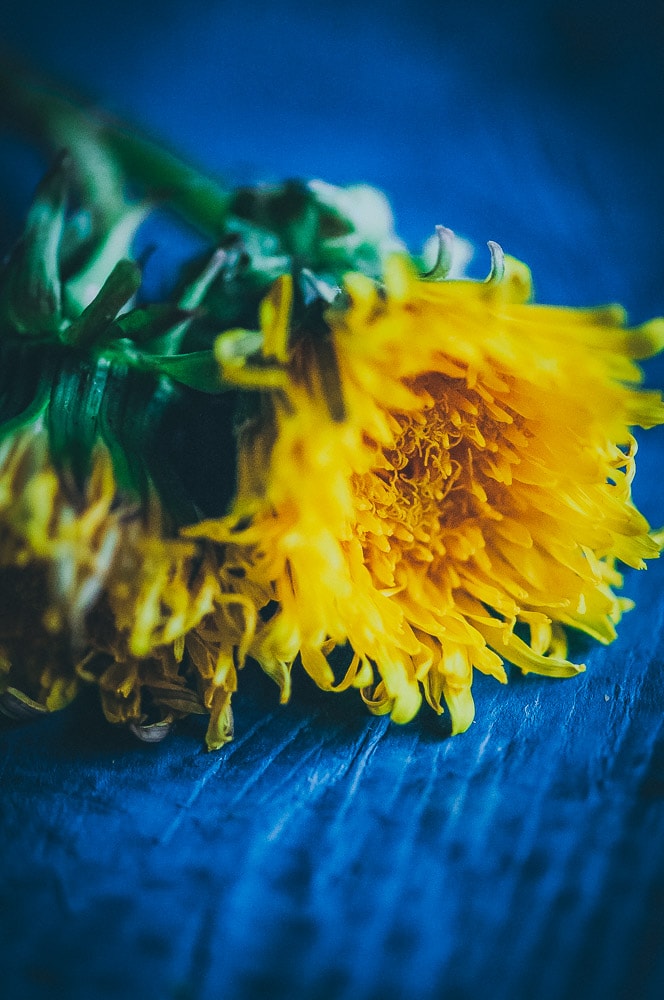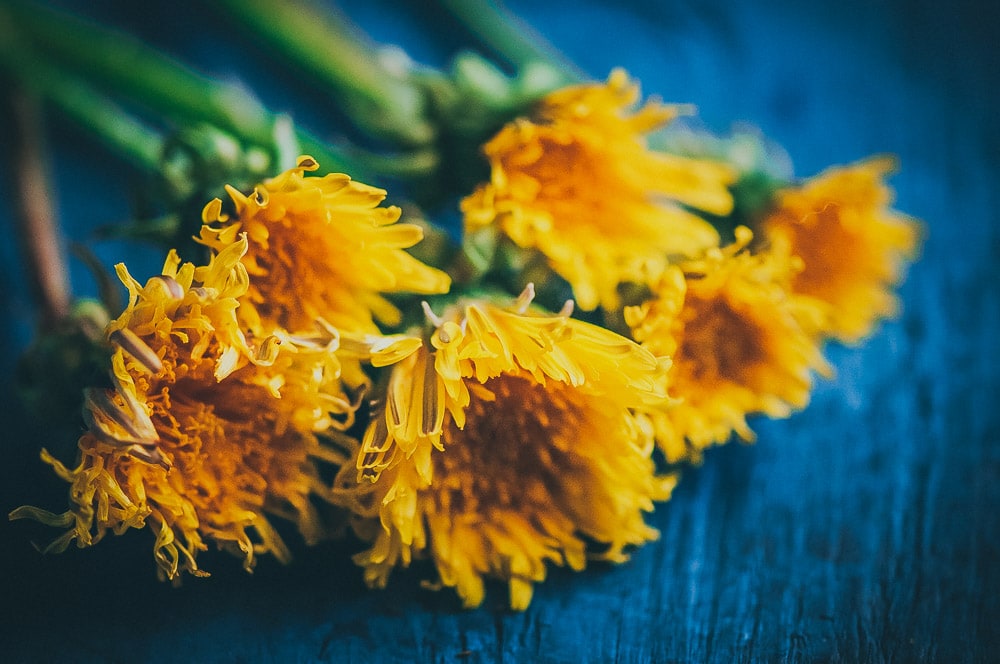 24 Recipes With Dandelions
I SO hope you enjoyed learning more about dandelions, their health benefits, how to forage them, and these 24 amazing dandelion recipes! If you found this post beneficial, I would truly appreciate you sharing it on social media! Your support means the world. xo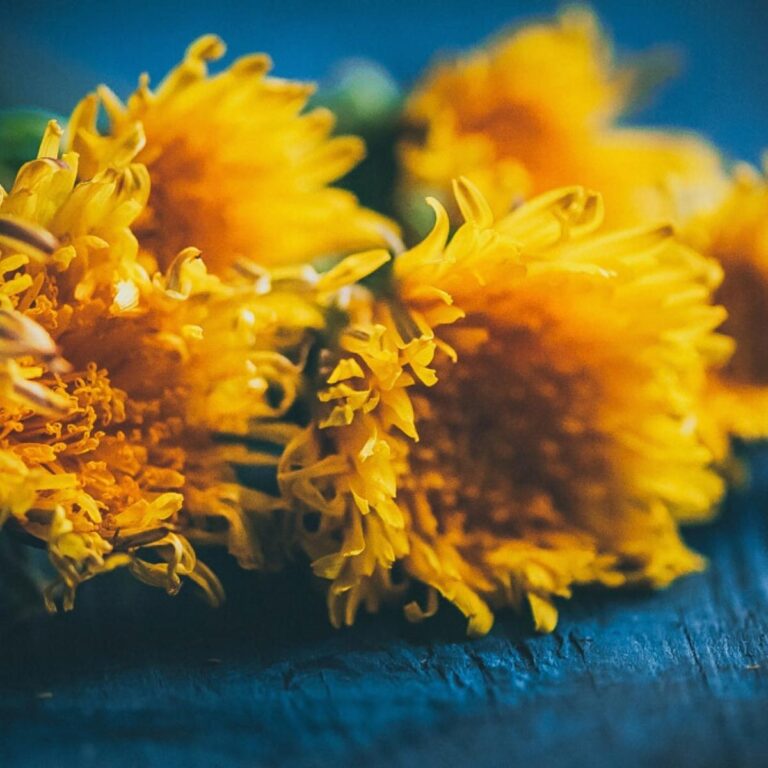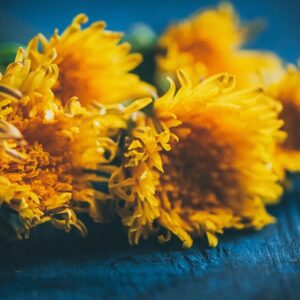 24 Dandelion Recipes + Dandelion Bars & More!
s incorporating dandelion roots, flowers, and leaves! Plus, foraging tips and health benefits.
Print
Pin
Rate
Ingredients
Beet Dandelion Filling
1/2

cup

coconut flour

1/2

cup

raw seeds

unsalted of choice, I like to use a sunflower/pumpkin blend

1/2

cup

full fat coconut milk

5

tablespoons

maple syrup

or any liquid sweetener of choice

1/4

cup

beet powder

1

tablespoon

coconut oil

1/4

teaspoon

sea salt or pink salt
Instructions
Line an 8 x 8 baking pan with parchment paper. Set aside.

In a high-speed blender or food processor add all chocolate base ingredients. Blend until mostly smooth.

Press chocolate base into your prepared baking pan until you have an even layer. Place into the freezer while you complete the next step.

To your high-speed food processor or blender add beet filling ingredients and blend until fluffy and smooth.

Remove pan from freezer and spread beet filling until the chocolate base is evenly covered.

Place into the freezer for at least 3 hours before slicing and serving. Keep stored in an airtight container in the freezer for up to one month.

Enjoy!
Nutrition
Serving:
1
bar
|
Calories:
285
kcal
|
Carbohydrates:
29
g
|
Protein:
5
g
|
Fat:
19
g
|
Saturated Fat:
9
g
|
Trans Fat:
1
g
|
Sodium:
149
mg
|
Potassium:
282
mg
|
Fiber:
4
g
|
Sugar:
18
g
|
Vitamin A:
26
IU
|
Vitamin C:
1
mg
|
Calcium:
42
mg
|
Iron:
2
mg
Have you tried this recipe?
Please Rate + Comment Below!
Watch Our Latest Videos
Follow us on YouTube!