15 Best Applesauce Substitutes
This post may contain affiliate links, and we receive an affiliate commission for any purchases made by you using these links. We appreciate your support!
Here are the 15 best applesauce substitutes to use for your cooking and baking needs! Next time a recipe calls for applesauce and you are in need of an alternative, I hope this post guides you with ease. Bonus: snag my favorite easy applesauce recipe. Enjoy!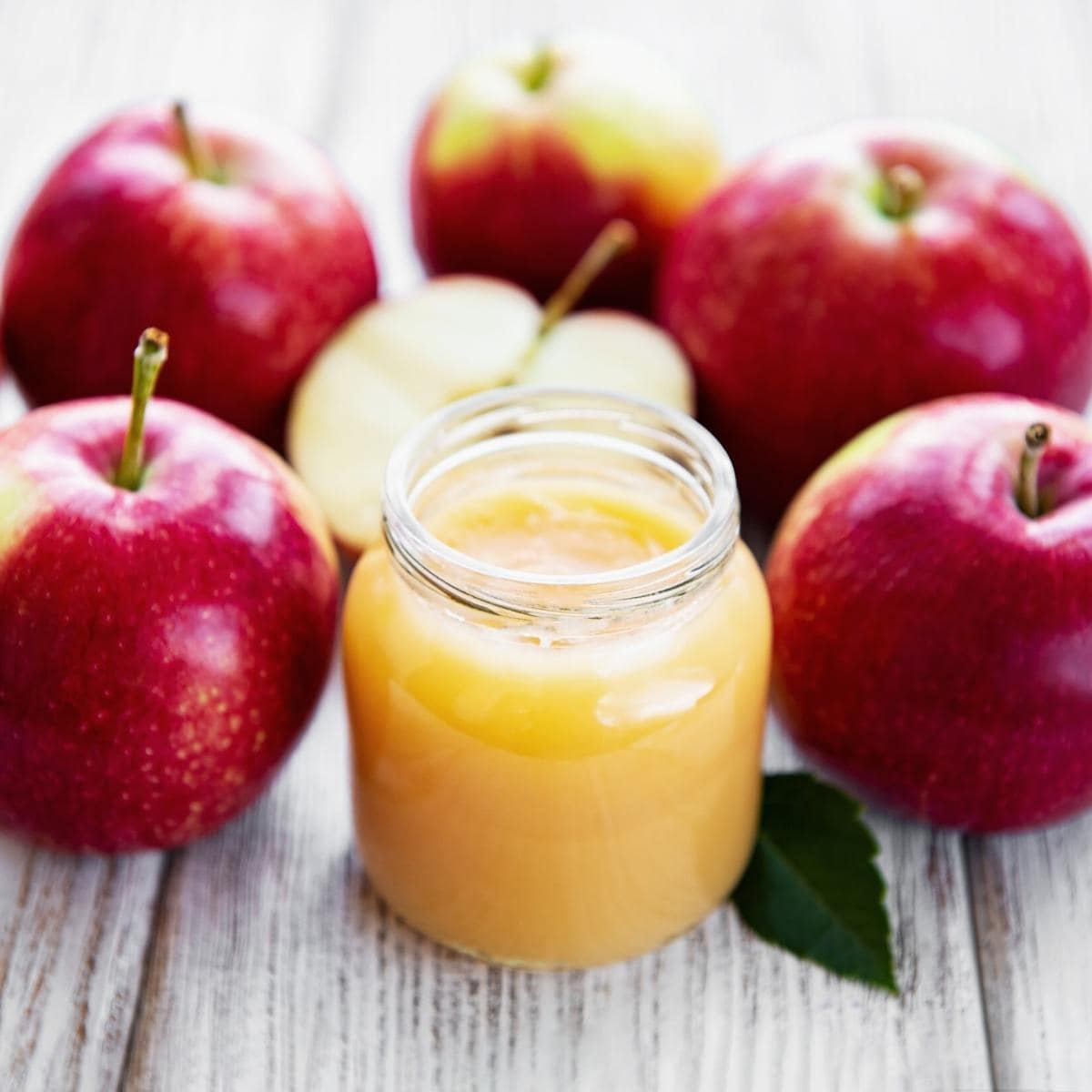 Known for its tangy tart flavor, applesauce is often used in baking in conjunction with warming spices like cinnamon and nutmeg to amplify a crisp taste to your baked goods. Applesauce is made up of a stewed apple pulp, rich in fiber and low in sugar and fat. In fact, it is also widely used by health buffs as an alternative to oil when baking.
Applesauce brings out the needed moisture just like eggs – without the cholesterol!
Stuck in the middle of baking without any applesauce on hand? Don't worry! In this article, we'll be listing down 15 best applesauce substitutes that come handy with your pantry staples.
Best Applesauce Substitutes
1. Mashed Bananas
Considered as the best applesauce replacement, mashed bananas have the right creamy texture which stands close to applesauce. Just as healthy, bananas are packed with fiber and produce a healthier glucose level. This superfood even outweighs the health benefits of apples, as it is five times richer in iron and vitamin A! Just a bit of caution though, when it comes to baking, mashed bananas are a bit drier than applesauce. Best if you sprinkle some water into the banana mix.
2. Pureed Apples
Of course, a no-brainer alternative to applesauce would be an apple itself! This organic replacement using fresh apples (vs cooked apples) helps eradicate the artificial preservatives that processed applesauce has. It has also a greater level of pectin, amplifying its digestive function. In terms of consistency, you can easily use this replacement and follow a one is to one ratio. A caveat though, will be the need to have a food processor or an extremely reliable blender. Core the apples and leave them on a high-powered blender for a while. Voila! You can now enjoy your guilt-free applesauce replacement in a snap.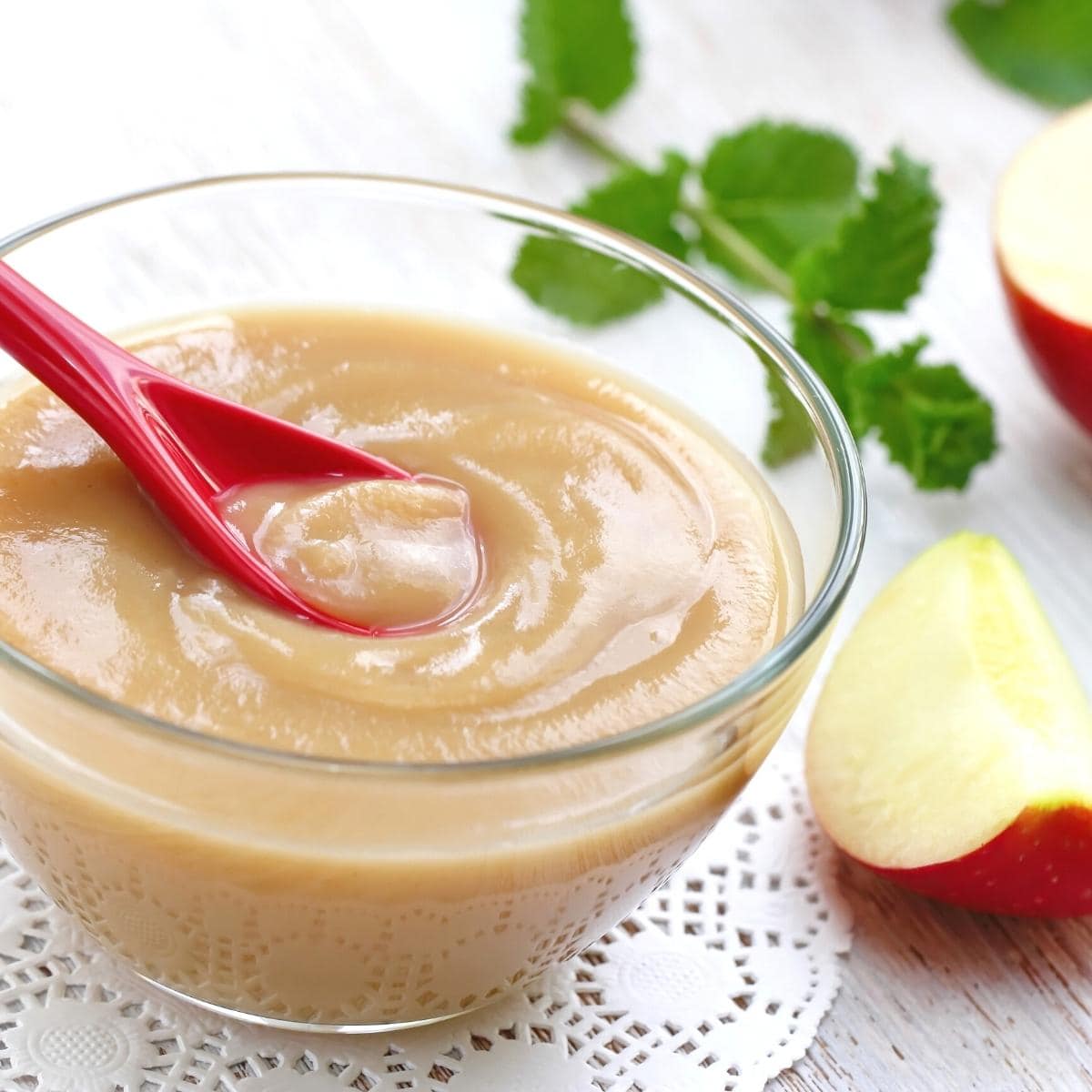 3. Mashed Sweet Potatoes
Just like applesauce, mashed sweet potatoes are packed with fiber and aid in digestion. However, sweet potatoes have 60% less sugar than apples! This crowd favorite applesauce substitute is perfect for sugar conscious individuals, especially those diagnosed with diabetes.
However, you have to take note that sweet potatoes must be baked well before mashing and extracting its vegetable puree consistency.
Because of its different composition, mashed potatoes usually have higher starch content versus applesauce. Thus, it only works as the best applesauce substitute for dense baked goods such as cupcakes and muffins.
4. Mashed Avocados
Contending as another healthy alternative, mashed avocados can easily replace your applesauce with its fiber and healthy fats benefits. Using this entails a one to one ratio, making a teaspoon of applesauce equivalent to a teaspoon of mashed avocados. In terms of consistency, remember that avocados are creamier and follow a lighter taste note.
5. Fruit Puree
Limited fruit supply in the pantry? Go check your stash and check your available fruit supply! Essentially, any fruit can be pureed and used as an applesauce substitute. However, if you're aiming for the tart taste notes, it would be best to use apricots, pineapples, or even simple pears!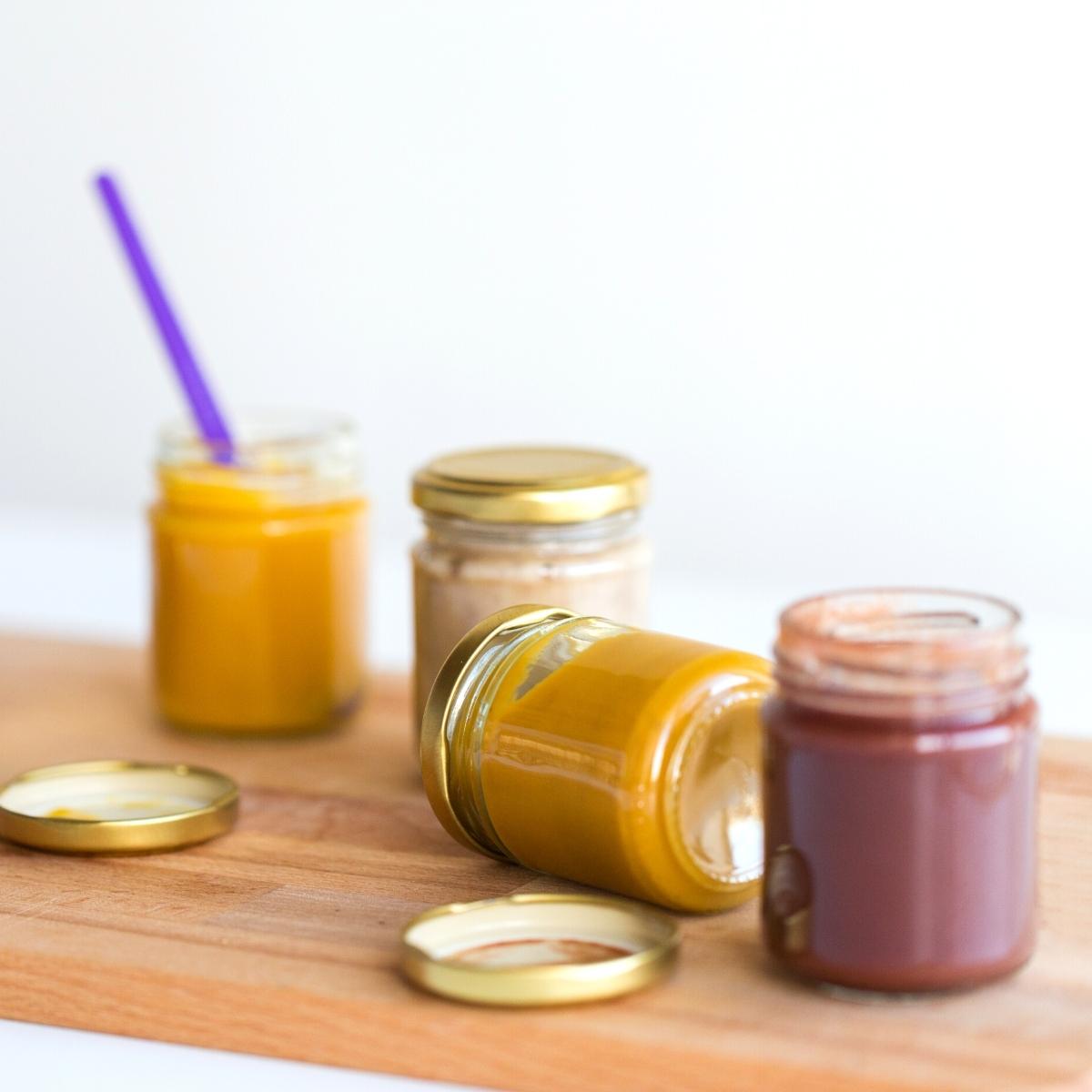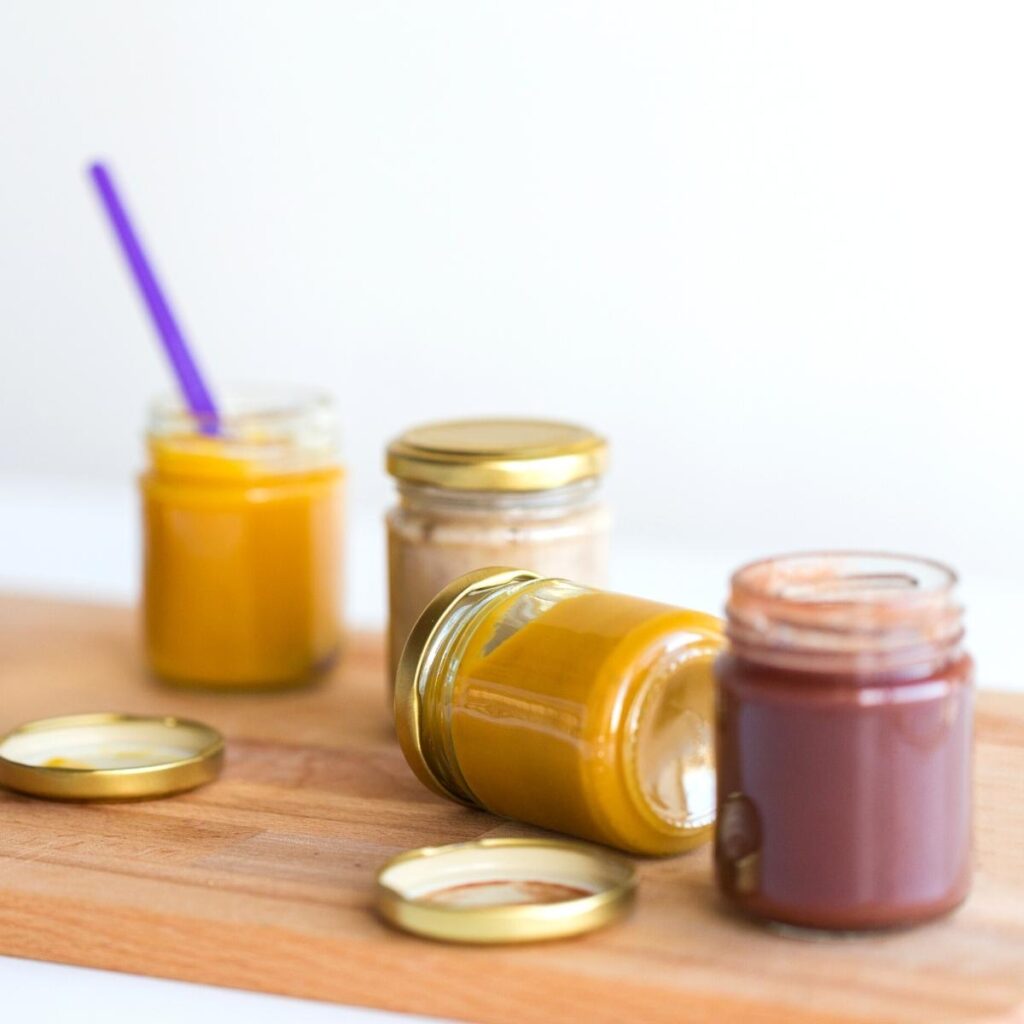 6. Pumpkin Puree
Pumpkin puree is a perfect applesauce alternative in achieving similar texture. This stands as an easy replacement when you have a canned pumpkin puree haul in the kitchen.
But remember, pumpkin puree has more moisture than applesauce. Meaning, you would have to cautiously check in the oven if the baked item is ready for consumption. You can't follow the same time frame indicated in an applesauce recipe as they have different compositions.
7. Silken Tofu
For most vegans, tofu will always be a holy grail. It is not surprising to see that this pantry staple stands as a great replacement for applesauce, especially in baking bread, carrot cakes, and muffins. With different composition, take note that using tofu as an applesauce substitute requires draining and fork-mashing until the tofu turns into a puree consistency.
8. Coconut Milk
Can't take lactose? This applesauce alternative works best for non-dairy folks! With greater density, coconut milk (or coconut cream) works best for pies, brownies, and cookies. However, take note that coconut milk has a sweeter taste than applesauce.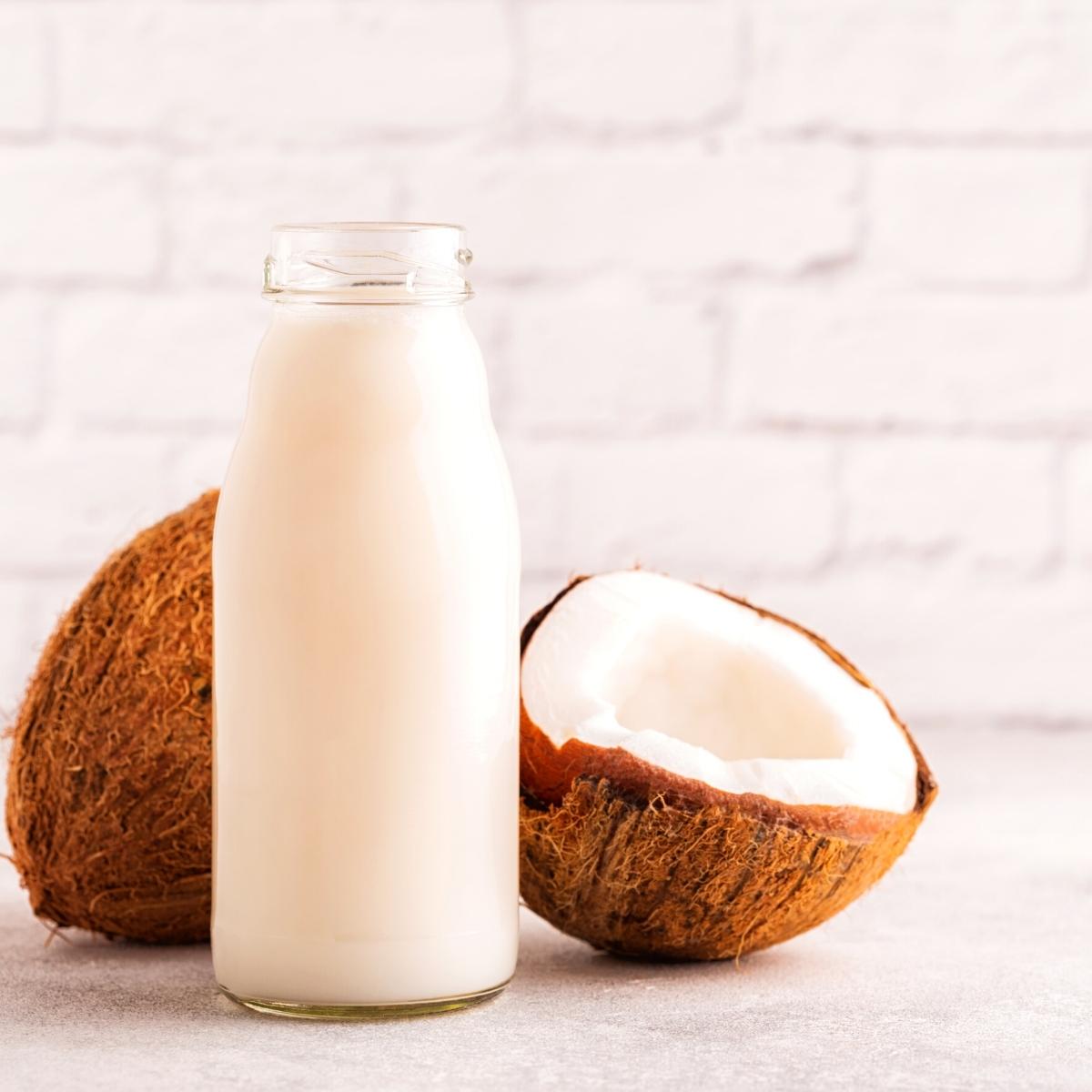 9. Coconut Oil
This vegetable oil applesauce substitute adds the right amount of moisture to your baked goods. As one of the top pantry staples, this readily available alternative is perfect when baking carrot cakes, muffins, and even fresh bread.
10. Peanut Butter
Peanut butter replicates the same applesauce consistency with the right amount of nutritional benefits! It is packed with the needed omega 6, protein, and zinc fit for nutrition fans. Although using this as an applesauce alternative must be taken with a grain of salt, for those with peanut allergies! Alternatively, any nut butter or seed butter will do.
11. Berry Puree
This gluten-free applesauce substitute blends well with chocolate cakes and brownies! With natural sweetness, berry puree provides the right taste in enhancing the flavor of baked goods just as the use of an applesauce does. In selecting which type of berry to use, you would have to consider the taste that you're aiming for.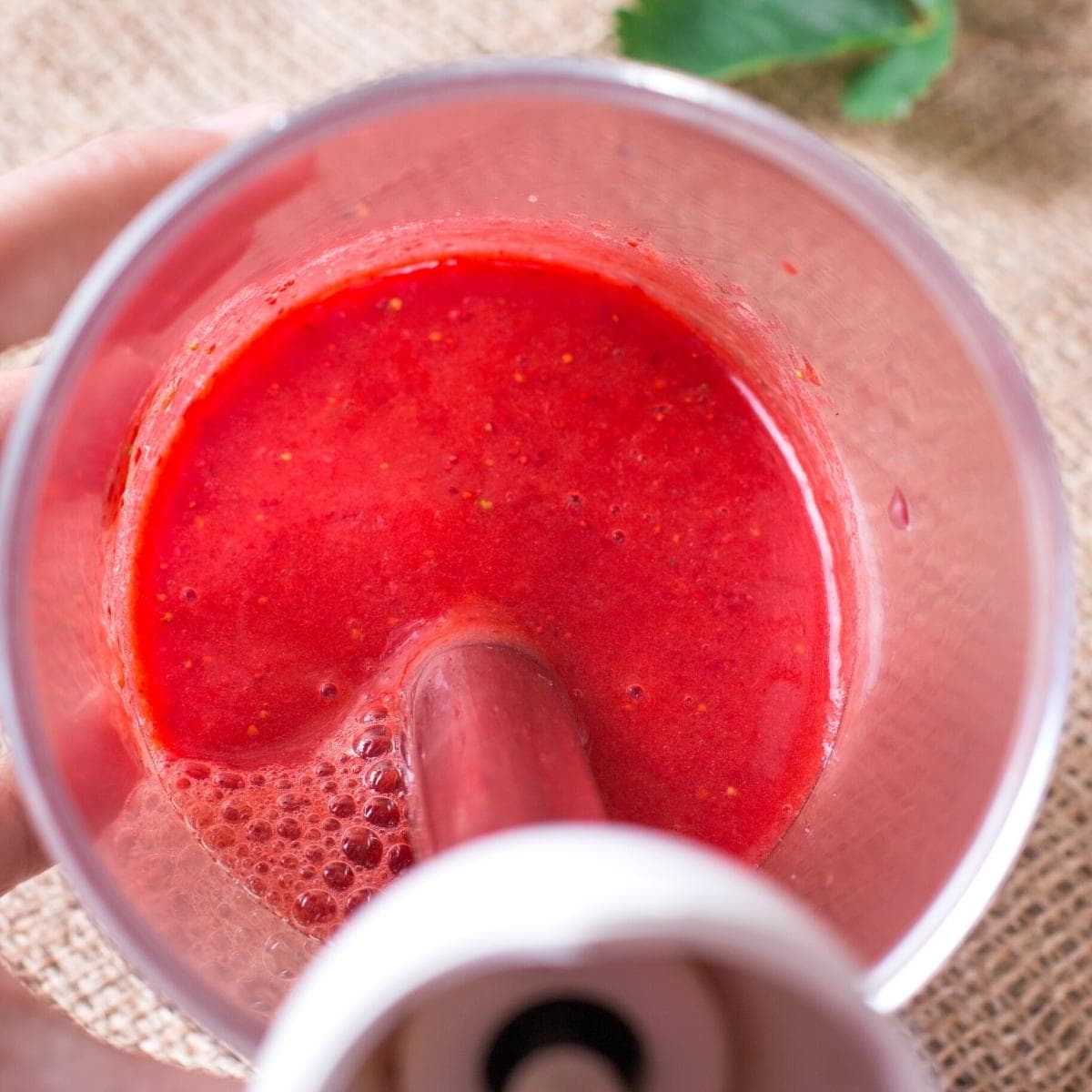 12. Vegetable Puree
Now, if you don't have any fruit available in your pantry, you can still achieve substituting applesauce with any available vegetables that follow a similar taste and texture! Ideal vegetable choices would be beets, carrots, or zucchinis that are equally healthy, creamy and packed full of minerals and vitamins.
13. Buttermilk
For dairy lovers, use buttermilk to achieve your desired creaminess. This applesauce substitute works well in baking cakes, biscuits, and banana bread. Buttermilk is one of the dairy products that is usually preferred over regular milks because it has a lesser amount of fat, making it a perfect alternative for calorie counting individuals.
14. Vegan Yogurt
Low in fat, vegan yogurt stands as a great apple sauce alternative when baking strawberry cakes and pizza doughs because of its thick and creamy consistency. This non-dairy substitute is known for its calcium benefits. Cashew yogurt specifically, works wonderfully well!
15. Honey
Finally, when using honey as an applesauce alternative, remember to reduce the amount of sweet ingredients such as butter and milk. It also has less water content, so adding more liquid is definitely a must!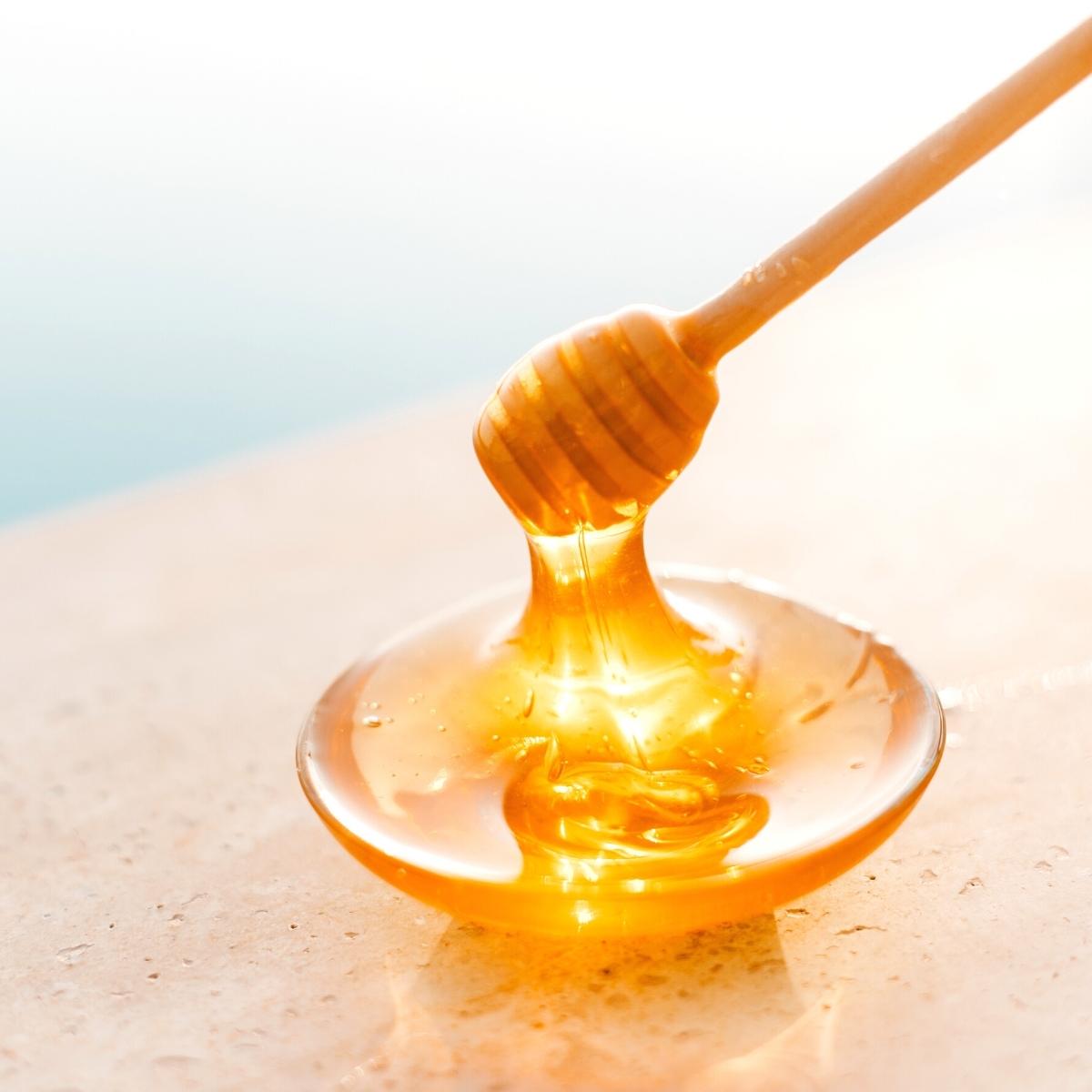 With this comprehensive substitute guide, you can surely bid goodbye to your applesauce woes! Whether you're out of applesauce or in for a healthier alternative, using these applesauce replacements will definitely help you in acing your baker journey.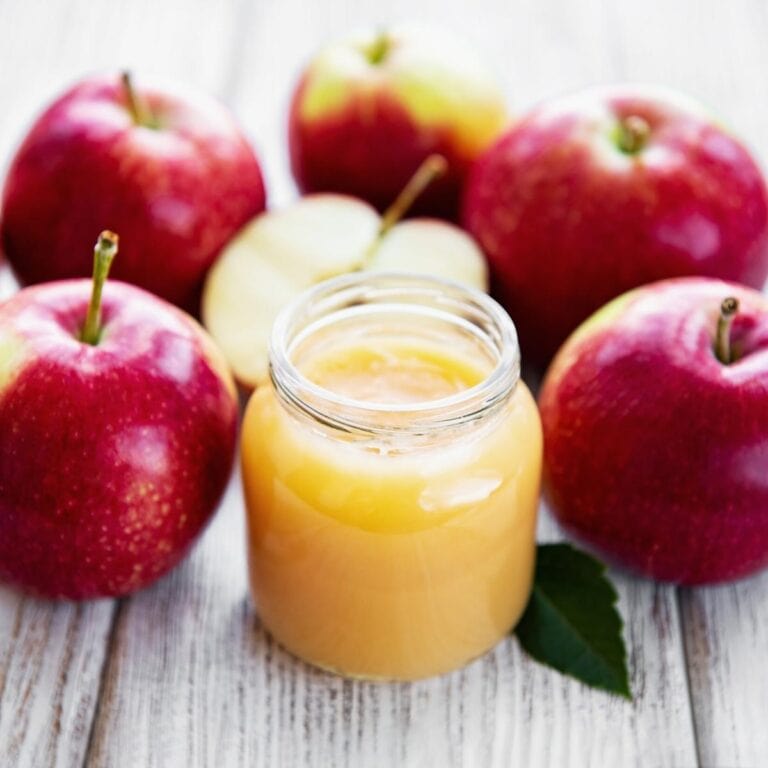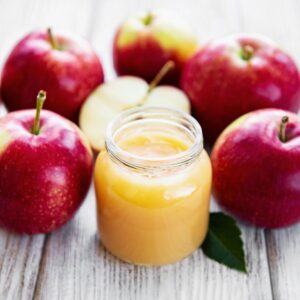 Easy Applesauce Recipe
Here are the 15 best applesauce substitutes to use for your cooking and baking needs! Next time a recipe calls for applesauce and you are in need of an alternative, I hope this post guides you with ease. Bonus: snag my favorite easy applesauce recipe. Enjoy!
Print
Pin
Rate
Ingredients
6

apples of choice

peeled and chopped

1

cup

water

⅓

cup

granulated sugar of choice

I like to use coconut sugar

1

teaspoon

ground cinnamon

⅛

teaspoon

ground cloves

optional, I like the depth it adds
Instructions
In a large pot over medium heat, combine the apples, water, sugar, cinnamon and cloves (if using).

Bring to a simmer and allow to simmer for 15 minutes or until the apples have softened.

Using a potato masher or a fork, mash the apples until you have applesauce. Alternatively, you can pulse the mixture in a blender if you prefer a super smooth applesauce.
Nutrition
Serving:
1
serving
|
Calories:
208
kcal
|
Carbohydrates:
55
g
|
Protein:
1
g
|
Fat:
1
g
|
Saturated Fat:
0.1
g
|
Polyunsaturated Fat:
0.1
g
|
Monounsaturated Fat:
0.02
g
|
Sodium:
6
mg
|
Potassium:
295
mg
|
Fiber:
7
g
|
Sugar:
45
g
|
Vitamin A:
149
IU
|
Vitamin C:
13
mg
|
Calcium:
24
mg
|
Iron:
0.4
mg
Have you tried this recipe?
Please Rate + Comment Below!
Watch Our Latest Videos
Follow us on YouTube!
You Might Also Like