My honest Mosaic Foods review. Mosaic Foods is a chef-created, plant-powered frozen meal delivery service suitable for a variety of diets. Bonus: snag a special discount!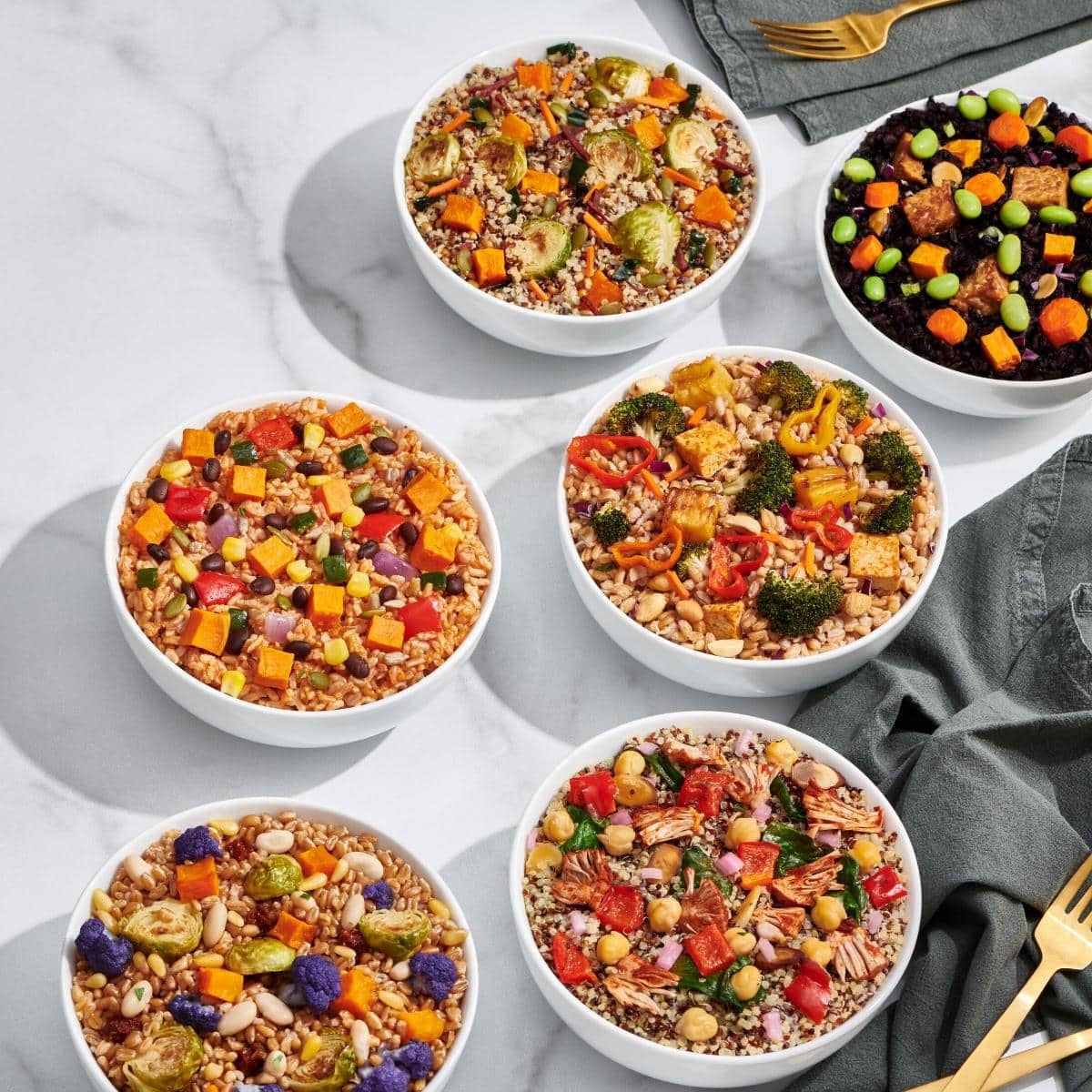 We all want to have no fuss, healthy, and affordable food served straight to our table every day. Sounds too good to be true, right? These days getting healthy seems unattainable, unaffordable. Many healthy plant-based options tend to cost a fortune.
Jump to:
The good news is that Mosaic Foods is here to provide good food to every table. Consistently and consciously delicious, healthy, affordable, and quick meal delivery made for you every single day.
A Special Discount
Use coupon code KRISTENWBA20 for $20 off your first Mosaic Foods box!
Mosaic Foods
Mosaic Foods aims to bring healthy, wholesome food to every table. Using only whole-food ingredients that are heavy on vegetables and rich in nutrients, Mosaic Foods wants everyone to have the balanced diet they deserve, all while being budget-friendly.
For always on-the-go professionals and young parents who can't seem to get a grip on mealtime, here's an answer for you – a convenient and affordable meal subscription service, sealed with a substantial nutritional value and a lasting impact on food waste.
Mosaic Foods offers a wide range of dishes, divided into five main categories. Customers get to select their pre-made meals for the week, depending on the meal plan they choose.
Mosaic Foods offers options that are wheat-free, gluten-free, dairy-free, vegetarian, vegan, nut-free, high in protein — and marked as such! These meals are not loaded in sodium like conventional frozen meals.
Veggie Bowls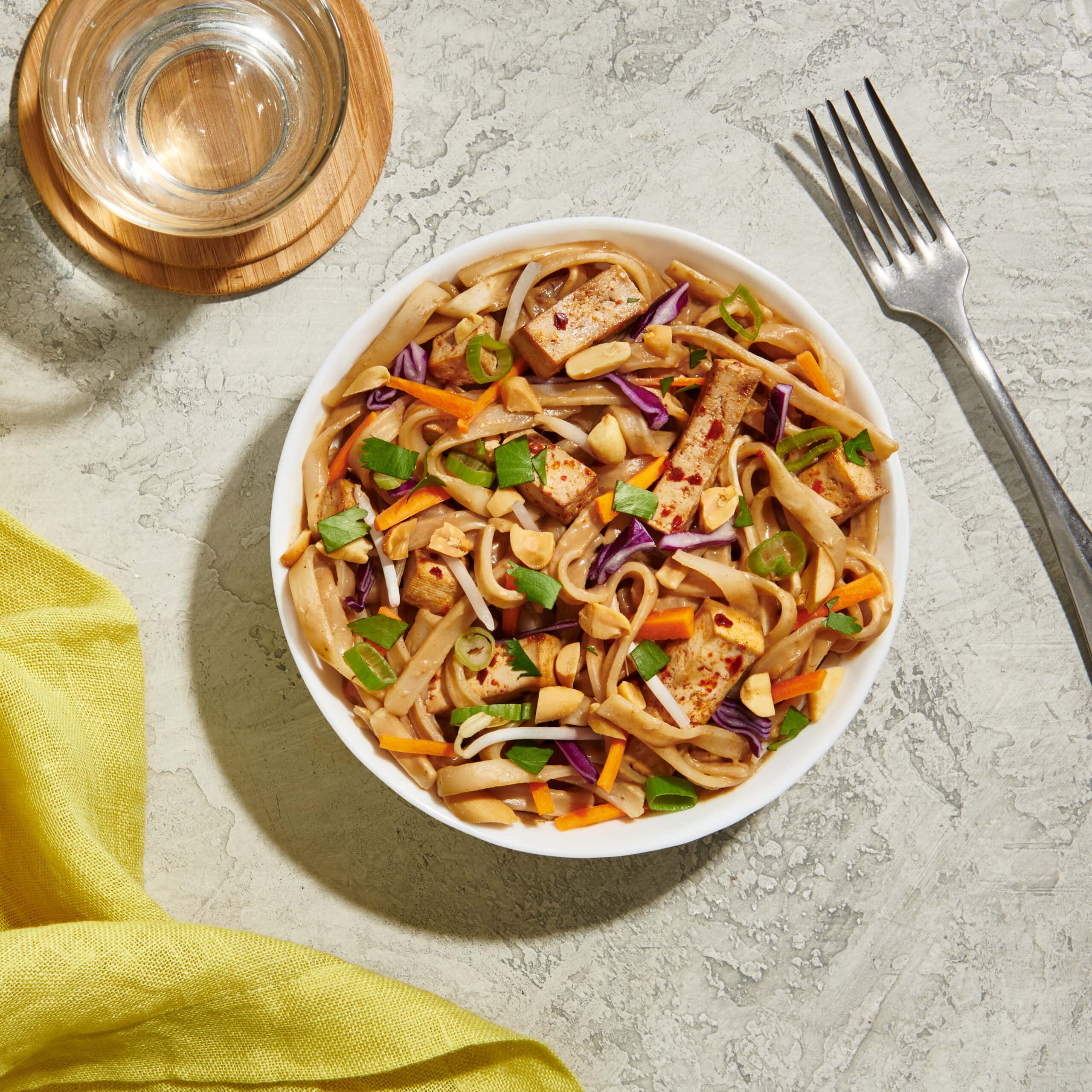 Delectable guilt-free, plant-based pleasures that will certainly boost your immunity. Veggie bowls will help you get your daily dose of nutrition so you can stay healthy conveniently and affordably. From Peanut Tofu Bowl to Tuscan Pesto Bowl, your daily veggie bowl from Mosaic Foods will certainly take you on a delectable, plant-powered adventure while saving you half the price of your regular takeouts.
Family Meals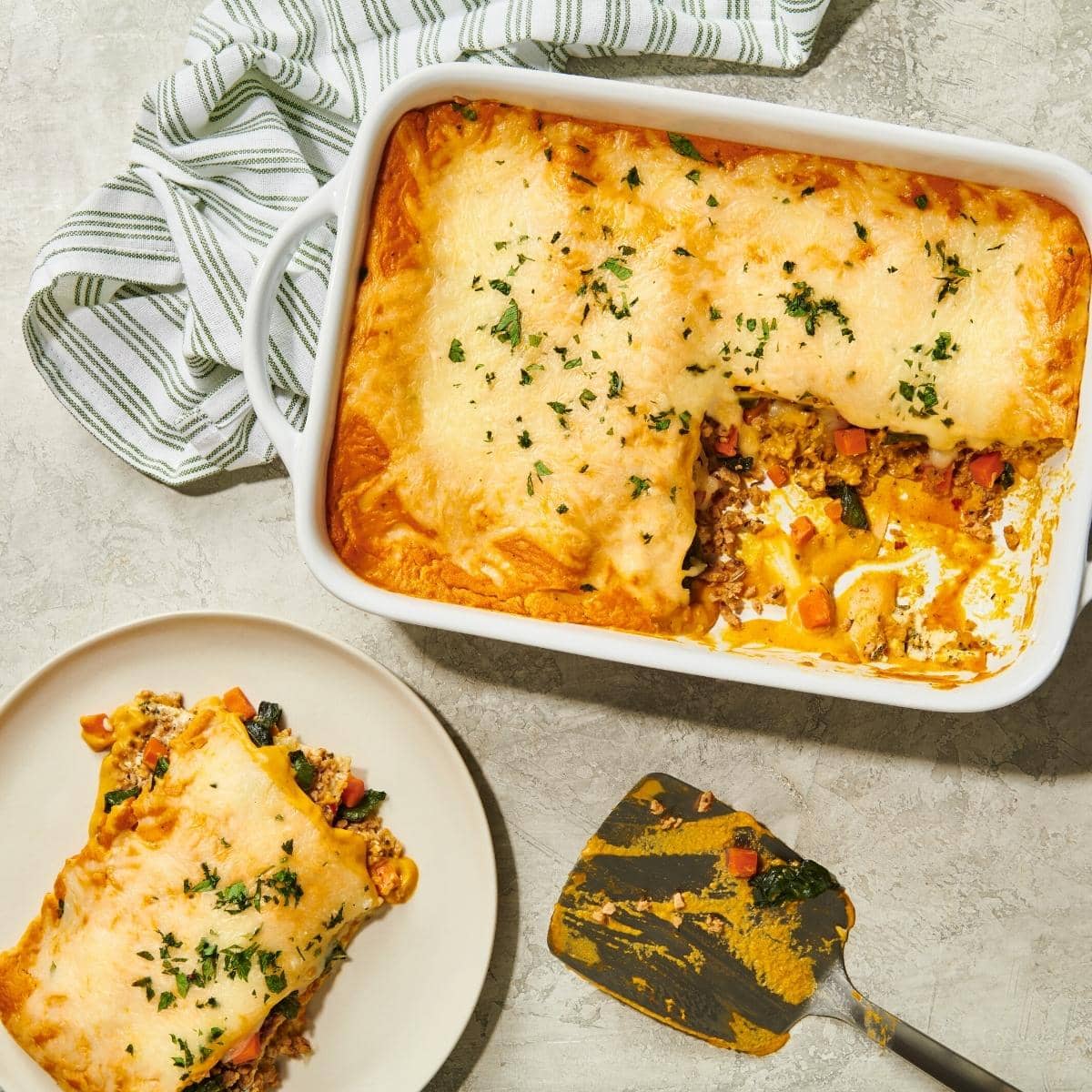 Check one task off of your daily to-do list. Mosaic Foods is here to give you the family time you deserve, shared over a hand-crafted, hearty meal. Made without any artificial ingredients, serving your family the right food will no longer be difficult. Impress your family by serving Lasagna Primavera or Enchilada Verde Bake for a regular dinner, made extra special with your loved ones.
Soups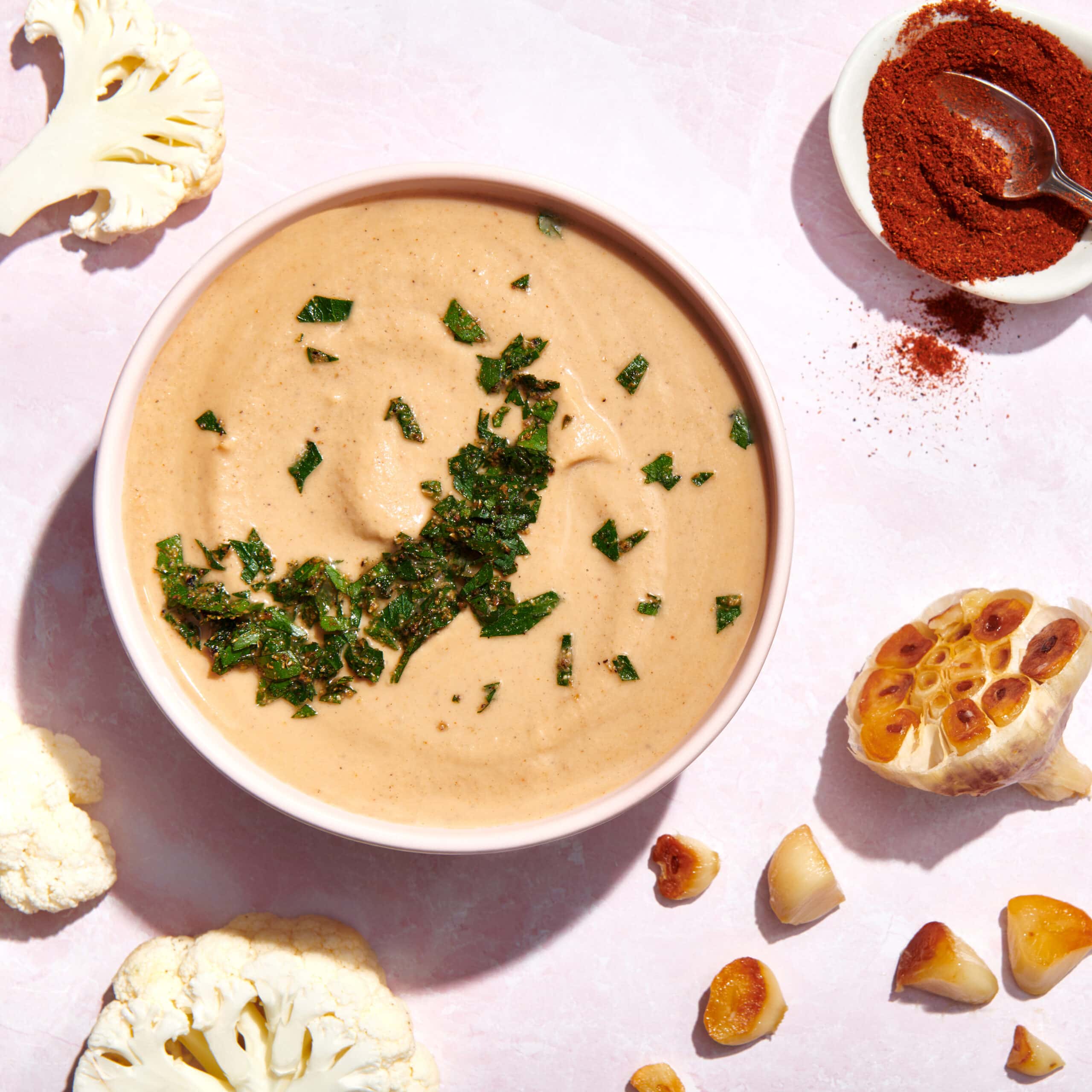 Mosaic Foods offers a variety of soup selections that have more than 10 grams of protein in every bowl. From your favorite Miso Soba Noodle Soup to Pozole Verde, you can definitely savor these culinary gems whenever you're ready, right at your own home.
Oat Bowls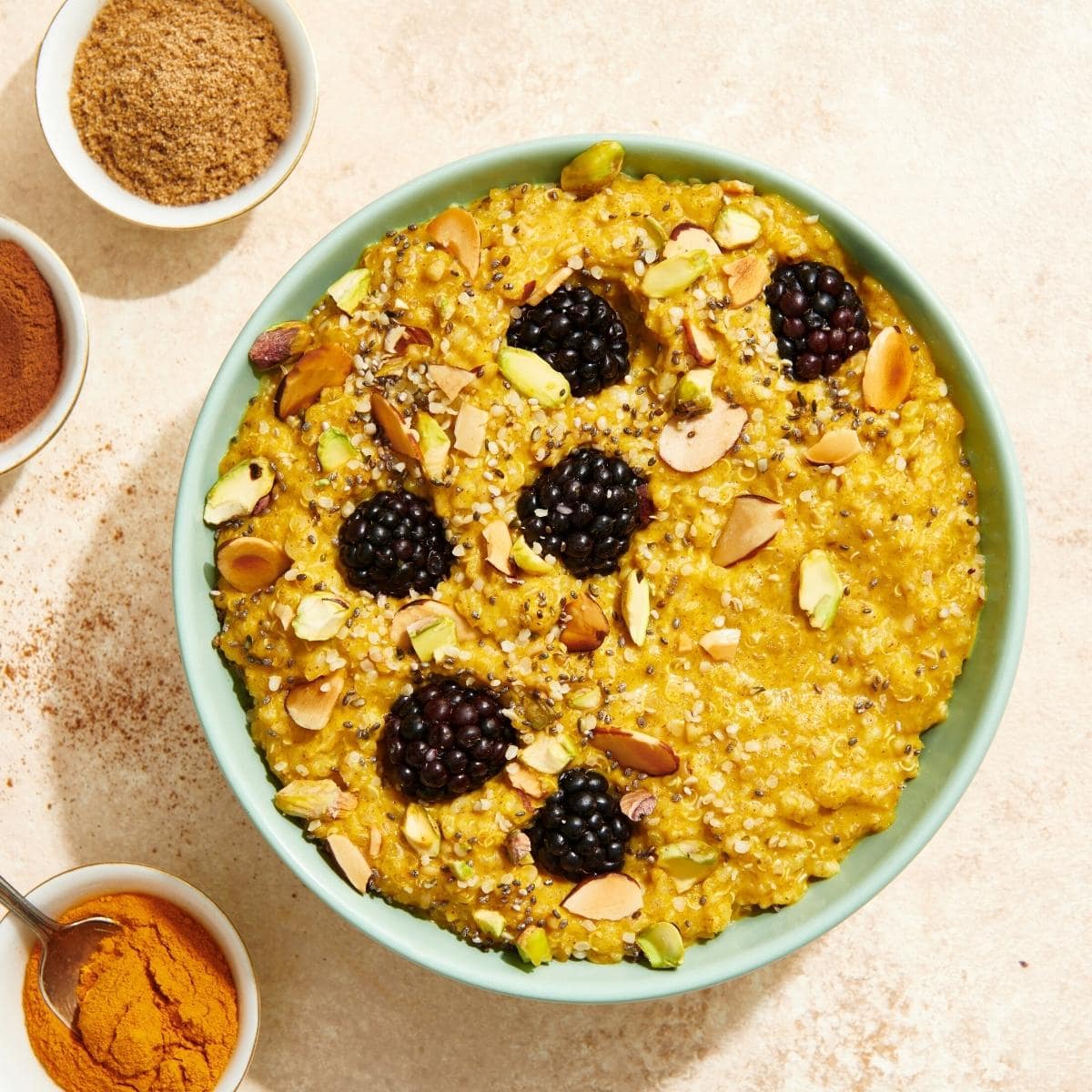 Boost your mood with a power-packed oat bowl to prepare you for a long day ahead. Made from Organic Steel Oats, Mosaic Foods provide 10 grams of plant-based protein for every oat bowl - under $5! Yes, truly an affordable breakfast jewel freshly, high in fiber, made just for you.
Mosaic+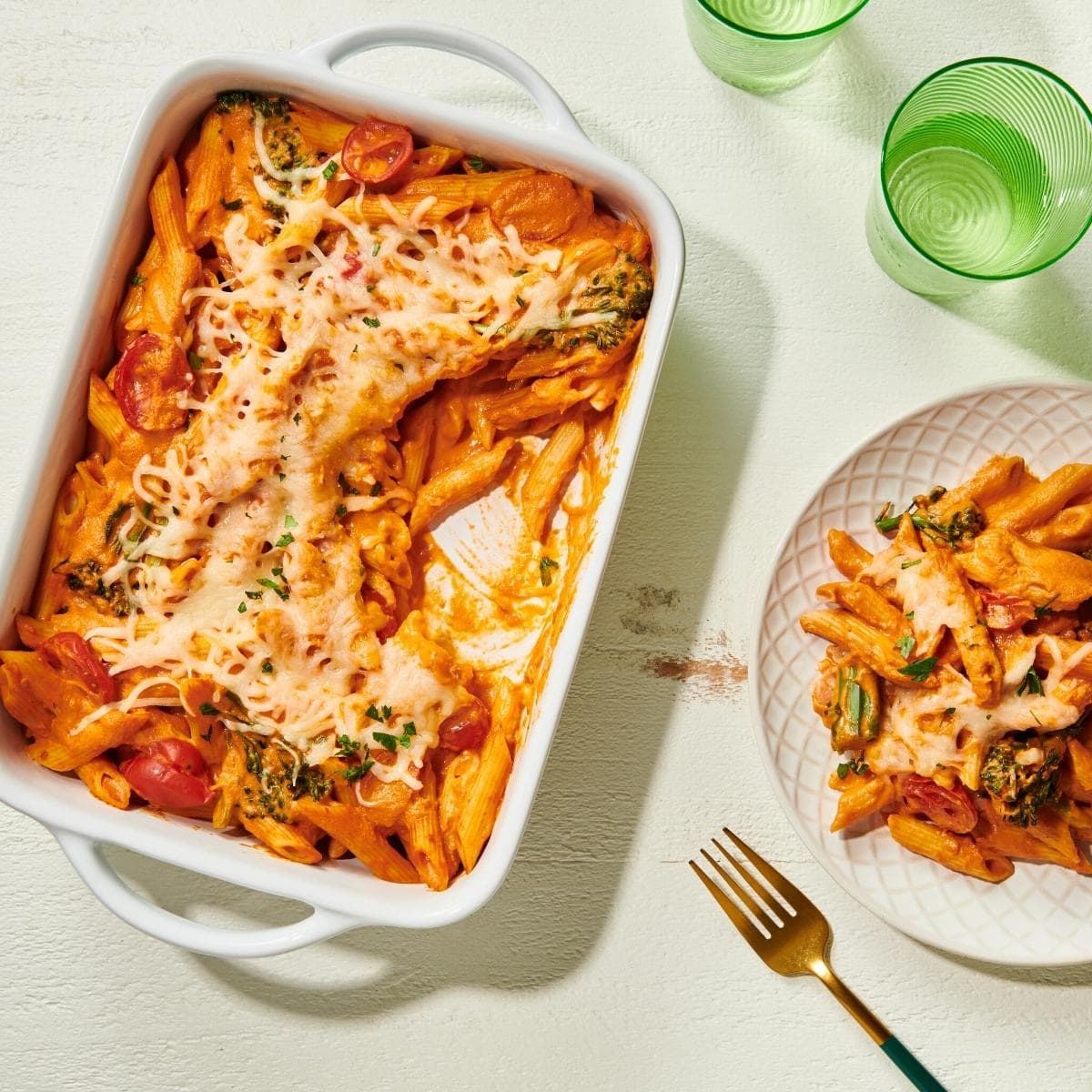 Want to have a taste of New York's finest? Upgrade your home dining experience by bringing award-winning cuisines straight to your table. Made to celebrate your little wins, enjoy a feast prepared by renowned chefs in New York. Savor restaurant-quality food items like Chef Einat Admony's North African Veggies & Couscous or Chef Greg Baxtrom's Mac & Greens. Avail a culinary indulgence without stepping out!
My Favorite Mosaic Meals
I personally have really been enjoying the Jerk Lentil & Plantain Bowl, Cauliflower Tikka Masala and Peanut Butter, Banana & Cacao Oats. They also make some amazing noodle bowls, curries and even a lasagna made with veggie sausage! The dinner options are plentiful and delicious and all of the sauce loaded meals I've tried have been spot-on flavor-wise. Bonus: each meal I've tried has the perfect amount of calories, despite assuming they would be higher in calories.
Remember to use discount code KRISTENWBA20 for $20 off your first Mosaic Foods box!
Giving Back
Mosaic Foods is committed to putting good food on every table. And by every table, we mean providing access to healthy, hearty meals to the less fortunate is included in their advocacy. Mosaic Foods partnered with City Harvest, New York's first and largest food rescue organization.
In partnership with City Harvest, Mosaic Foods donates and distributes 2 pounds of nutritious food to people in need, every time a Mosaic box is sold. Solving hunger crisis, one box at a time!
Does Mosaic Food Come Frozen?
Yes, Mosaic Foods arrives frozen in a cardboard box made with recycled materials and packed with dry ice to give you the best nutrient quality. As expressed by food experts, frozen produce comes at its peak ripeness, significantly rich in essential nutrients. Freezing locks in vital nutrients (and flavors!), made ready for reheating anytime you're ready. Just bring out your stovetop, microwave or oven and voila! You get your hearty meal, warm and fresh, in very little time at all.
Made for the busy ones, freezing your favorite meals help you prevent spoilage without the need for preservatives! Enjoy wholesome good meals at your own home, right at your own pace. No food wasted, no nutrient loss.
Where is Mosaic Foods Based?
Mosaic Foods is headquartered in Brooklyn, New York, United States. Yes, right where the daily hustle and bustle happens. Take control of your diet; feast good food. Taste convenience without the price and compromise.
Are Mosaic Meals Organic?
Mosaic meals use real ingredients. Prying away from artificial preservatives, Mosaic meals are made with fresh, wholesome spices that are gunk-free and guilt-free. They are committed to sourcing high-quality ingredients from the Hudson Valley, as transparently listed in every product page.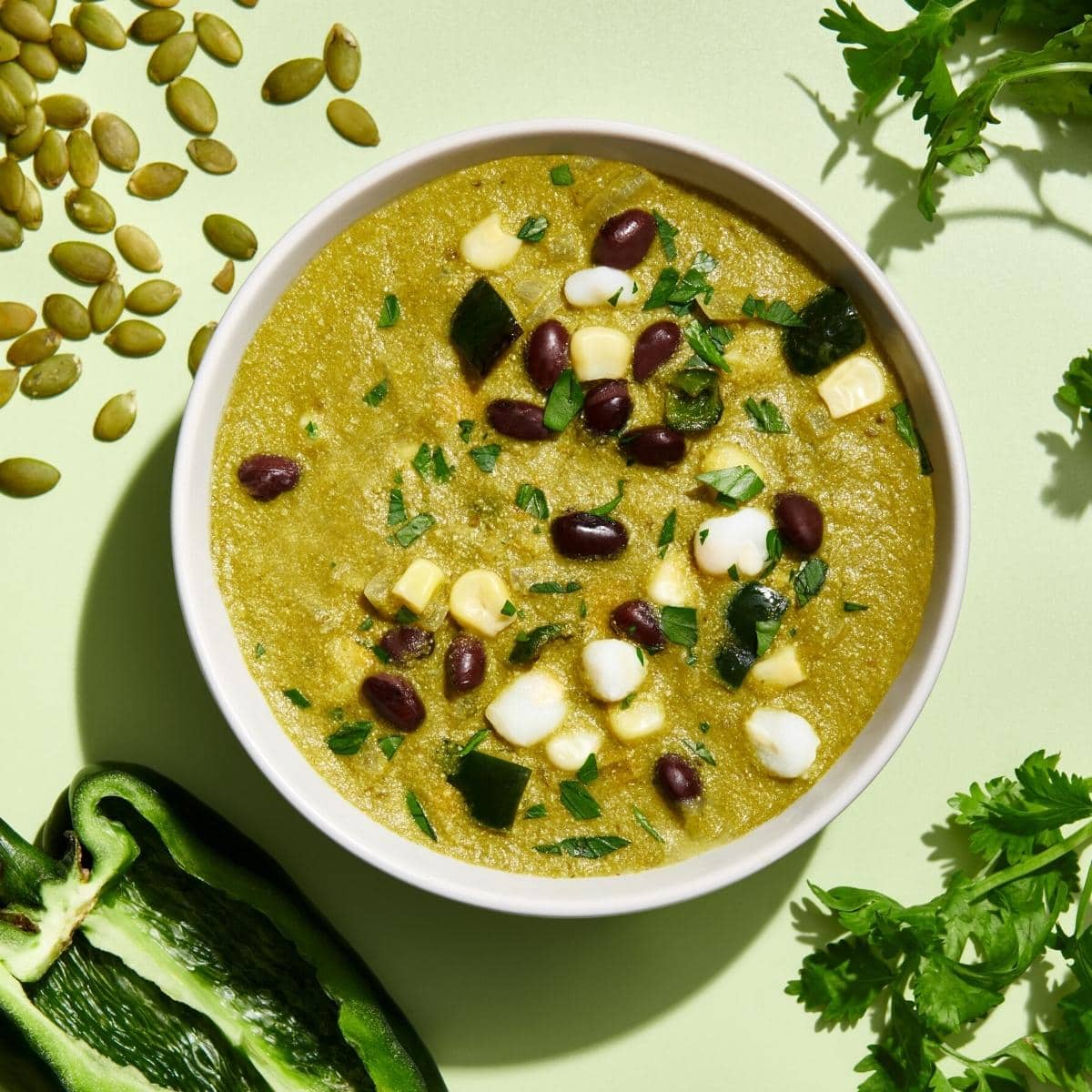 Where Does Mosaic Foods Deliver?
Mosaic Foods deliver to most major cities across the eastern and western United States. To check their availability in your area, enter your zip code and email address here. Then get hitting their menu!
How Long Do Mosaic Meals Last?
Typically, Mosaic Meals last for about three to six months given the proper freezer storage. Every Mosaic Meal has its expiration date sticker. For maximum shelf life, transfer your meals to air-tight, freezer-safe containers with proper expiration labels. Good food, good storage techniques!
In Conclusion
All in all, Mosaic Foods enables you to reinvent your lifestyle. Lead your life towards a healthy, sustainable lifestyle that impacts your well-being, the community around you, and the planet you're living on. Choose consciously; live conscientiously. Make the better choice - one meal at a time.
You Might Also Like