20 Best Starbucks Drinks for Kids
This post may contain affiliate links, and we receive an affiliate commission for any purchases made by you using these links. We appreciate your support!
Ever wonder what to order for kids at Starbucks? Look no further than this creative list of the best Starbucks drinks for kids!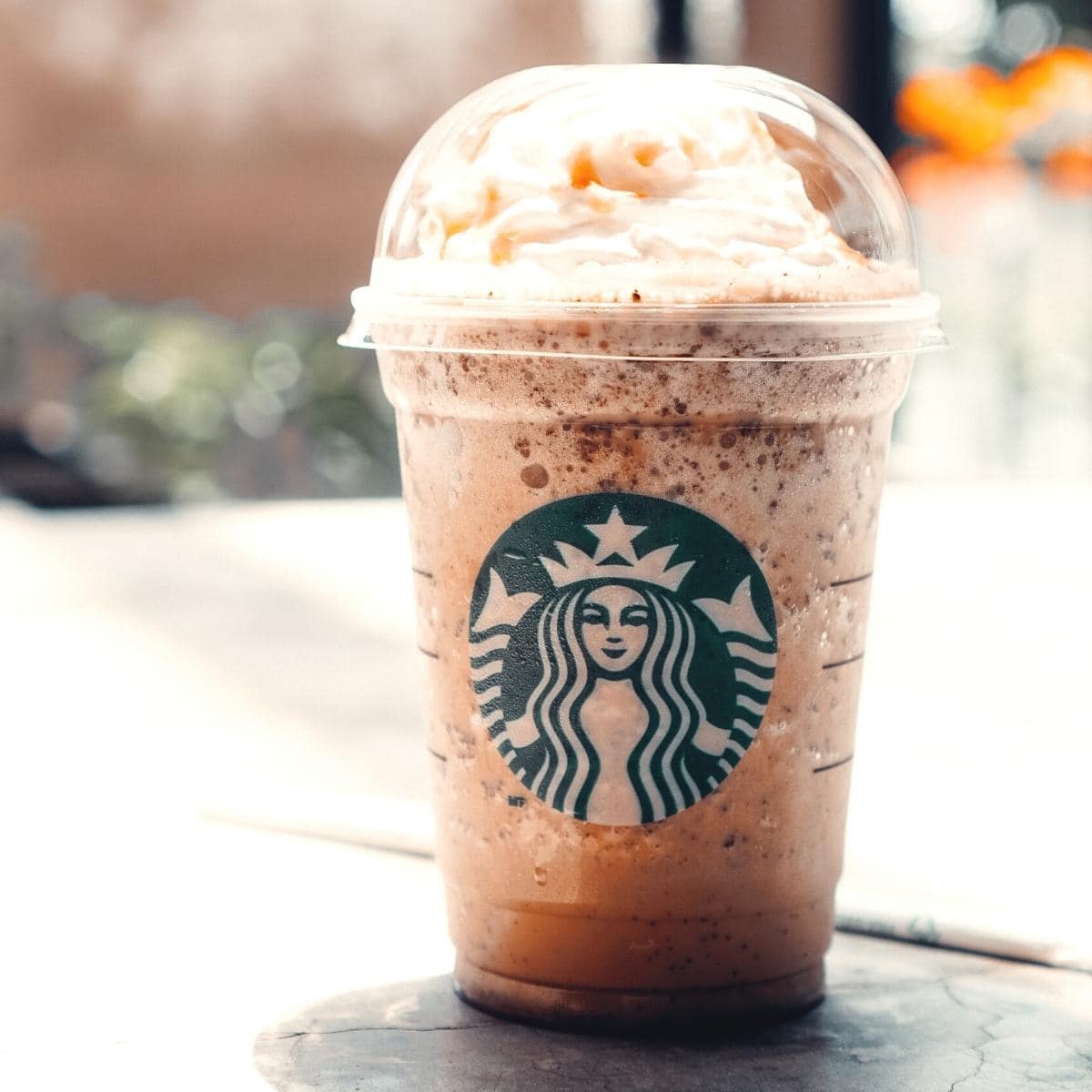 If you're a regular reader of this blog, you might be wondering why I've compiled a list of Starbucks drinks. Truth be told, I'm about as crunchy as you can get, but Starbucks is absolutely my favorite guilty pleasure. I don't get it often (sometimes we don't go for months), but when I do, you better believe I enjoy it! And with two kids in tow, over time I've learned just what options they have available at Starbucks for themselves. They get as excited as mommy when it comes time to order. So, I've decided to compile a list of the best options for kids at Starbucks in case you too are in need of some ideas. Enjoy!
Top Tips for Ordering Starbucks Drinks for Kids
You can order any prepackaged or bottled beverage they have in the refrigerators at Starbucks and ask a barista to pour it into a cup. This is an easy way of including your child in a Starbucks ritual without any of the fuss.
You can make any drink you order for your kids less sweet by simply asking the Starbucks baristas for less pumps of syrup or "half syrup".
If your kid has allergy concerns you can always ask the barista for an ingredients list for the syrups, milks or other additions and also make them aware of the allergy so as to limit cross contamination.
If your child is vegan or dairy-free, Starbucks offers the following milk alternative options: coconut milk, soy milk, oat milk, almond milk.
Starbucks drinks come in the following sizes: Short, Tall, Grande, Venti and Trenta. The most kid-friendly options would be the Short that rings in at 8 ounces and the Tall which rings in at 12 ounces.
You might be tempted buy the fruity Starbucks Refreshers beverages on the menu, but in keep in mind that these contain green coffee bean extract which contains approximately 45 mg of caffeine per drink and aren't the most kid-friendly option.
To balance out the sweetness of these beverages, I recommend ordering a Starbucks Protein Box as well. My kids love to order the Cheese Trio Protein Box in addition to their kid-friendly beverage.
Some of the below drink options are traditional Starbucks drinks and others are what are considered to be options on the "Starbucks Secret Menu". Simply put, Starbucks has their menu, but you have full creative reign when it comes to coming up with some drink options of your own with the ingredients they have available.
As a mama, I know all too well the meltdowns that can occur in a line in a store or the drive-thru. To prevent this, I recommend perusing the online menu (or this post!) beforehand and discussing the options with your kids so that everyone has decided before arriving at Starbucks.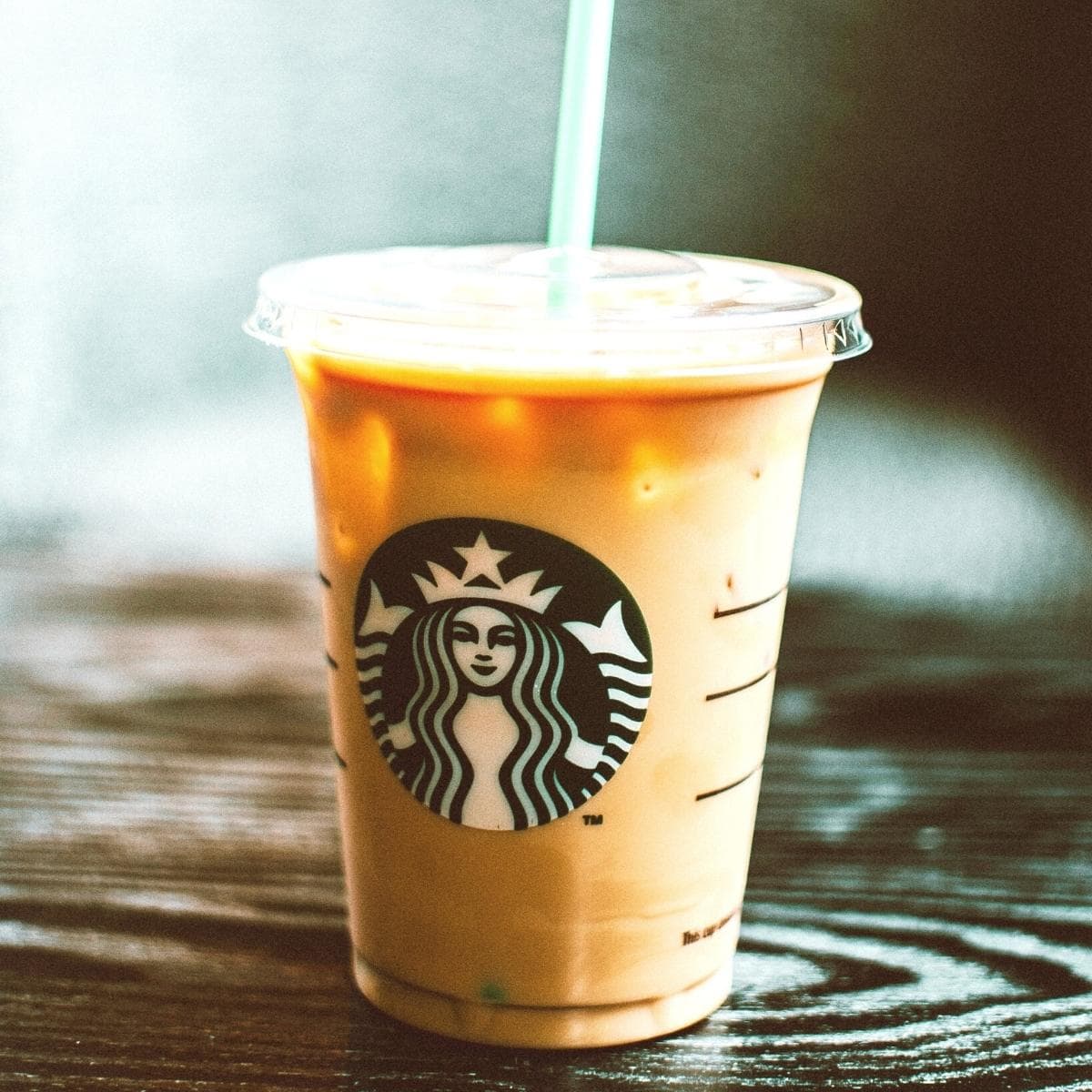 20 Kid-Friendly Starbucks Drinks
1. Frozen Hot Chocolate
To order a frozen hot chocolate at Starbucks, order a Mocha Frappuccino minus the coffee (aka minus Coffee Frappuccino Syrup). This makes for a cold, sweet, creamy chocolate flavored beverage topped with whipped cream. It's a real treat for kids! This drink is gluten-free. To order dairy-free or vegan, ask to swap the milk for a dairy-free milk + no whip.
2. Vanilla Bean Frappuccino
If you have some vanilla fans in your family, a Vanilla Bean Frappuccino is just the thing! It is caffeine-free and kid-friendly as is. It is gluten-free, but to order dairy-free or vegan, swap the milk for dairy-free milk and order without whipped cream.
3. Strawberry Lemonade
One of the more refreshing options on the menu, a strawberry lemonade can really hit the spot for kiddos on a warm day! Most baristas will know how to make this order as is, but just in case, it is simply ice, lemonade, strawberry puree, and freeze-dried strawberries. Gluten-free, vegan and dairy-free as is.
4. White Hot Chocolate
Take a classic hot chocolate and swap the chocolate mocha syrup for white chocolate mocha syrup instead. This option is gluten-free but not dairy-free, as the white mocha sauce contains condensed skim milk.
5. Cinnamon Dolce Crème
A Cinnamon Dolce Crème combines steamed milk with Cinnamon Dolce syrup, whipped cream and a Cinnamon Dolce Topping for one comforting cinnamon beverage. This drink is gluten-free as is, but to order vegan or dairy-free, order without whipped cream, swap the milk for a dairy-free milk and opt out of the Cinnamon Dolce Topping which contains butter.
6. Iced Strawberry Milk
To order a refreshing Iced Strawberry Milk at Starbucks, ask for a milk of your choice shaken with ice and strawberry puree. Gluten-free and vegan if ordered with a dairy-free milk.
7. Caramel Apple Spice
Caramel Apple Spice is a blended juice drink with warm apple juice and Cinnamon Dolce Syrup, topped with whipped cream and a caramel drizzle. This drink tastes like fall in a cup! Gluten-free as is. To order vegan or dairy-free, opt out of the whipped cream and caramel syrup.
8. Double Chocolaty Chip Crème Frappuccino
For a true flavor explosion and a heck of a treat for kids, this is where it's at! The cold blended beverage is packed with chocolate mocha syrup, chocolate chips, ice and whipped cream. Gluten-free as is. To order vegan or dairy-free, opt out of the whipped cream and order with with a dairy-free milk instead.
9. Syrup Steamer
Syrup Steamers are simply steamed milk with the addition of one (or two!) of Starbuck's syrups. This is a highly versatile ordering option, as you can choose any milk or syrup you would like. For allergy concerns, simply ask the barista to double check the ingredients of your syrup of choice. Some of our favorite combos:
Oatmilk + Vanilla Syrup
Soy Milk + Toffee Nut Syrup
Coconut Milk + White Mocha Syrup
Almond Milk + Raspberry Syrup
10. Iced Mint Majesty Tea
Mint Majesty Tea from Starbucks is a tasty caffeine-free herbal tea with mint and lemon verbena. Served over ice, this iced tea makes a refreshing and healthy option for kids that is naturally allergy-free.
11. Strawberry Crème Frappuccino
A Strawberry Creme Frappuccino is a naturally caffeine-free Frappuccino option from Starbucks that is made with milk, a special crème frappuccino syrup, strawberry puree and whipped cream. It is very much like a smoothie! This drink is gluten-free. To make dairy-free or vegan, order without whipped cream and with a plant-based milk instead.
12. Chocolate Milk
When it comes to ordering chocolate milk at Starbucks, you have two options: you can order their prepackaged Horizons Organic Chocolate milk and enjoy as is (or even have them warm it up if you prefer), OR you can order any milk of your choosing with the addition of their chocolate mocha syrup blended in.
13. Iced Brown Sugar Oatmilk
To order an Iced Brown Sugar Oatmilk, order their Iced Brown Sugar Oatmilk Shaken Espresso, minus the espresso! The result is a sweet, refreshing treat with smoky brown sugar and cinnamon notes that kids really love. Gluten-free and vegan as is.
14. Blended Strawberry Lemonade
A blended strawberry lemonade from Starbucks is strawberry puree, ice and lemonade blending into one cool, frothy, fruity beverage. Naturally vegan, dairy-free and gluten-free.
15. Italian Soda
This special order involves purchasing a sparkling water at Starbucks and having the barista add it to cup with ice and a syrup of choice for one delicious mock Italian Soda beverage perfect for kids.
16. Babyccino
A Babyccino from Starbucks is basically a cappuccino minus the espresso. What is the result? Steamed milk with extra foam! This option is a great choice for very young children that may not yet be old enough for the sweet stuff! Naturally gluten-free and easily made vegan or dairy-free by choosing a plant-based milk.
17. Strawberry Water
Strawberry Water from Starbucks is just that: iced water with the addition of strawberry puree. It is simply fruit-infused water that is kid-friendly and also one of the healthier options you can order for kids. Vegan and gluten-free.
18. Hot Chocolate
You can order a hot chocolate from Starbucks that is simply steamed milk with the addition of their chocolate mocha sauce. If you want additional flavor, you can get fancy and add a syrup of your choice (think peppermint hot chocolate!). Gluten-free as is. To make vegan or dairy-free, order without whip and with a dairy-free milk.
19. Steamed Apple Juice
Steamed Apple Juice from Starbucks is just that: apple juice that has been warmed up. It is far tastier than you would guess and makes a great healthy warm drink option for little ones.
20. Iced Passion Tango Tea
Starbucks Passion Tango Tea is a soothing herbal tea made from hibiscus, lemongrass, and apple. Served over ice, it makes for one fruity and refreshing kid-friendly drink that is naturally allergy-friendly to boot. An alternative option of this drink would be to order an Iced Passion Tango Tea Lemonade instead.
You Might Also Like
Make Your Own Starbuck Dragon Drink At Home
How Many Tablespoons Of Coffee Per Cup?
Pumpkin Spice Syrup (Starbucks Copycat)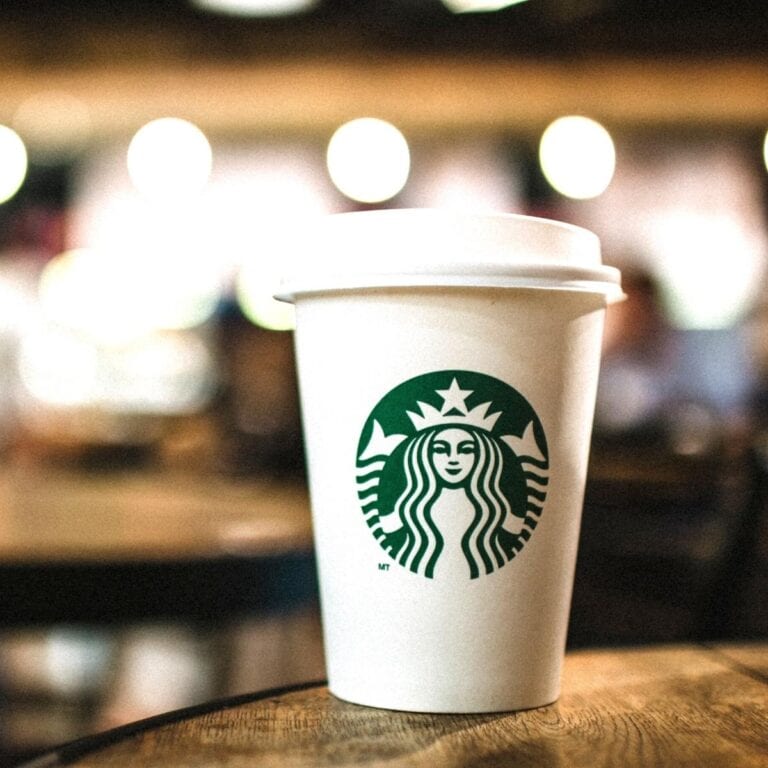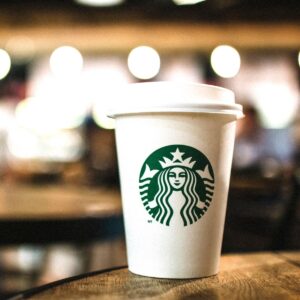 Starbucks Drinks for Kids: Milk Steamers & More!
Ever wonder what to order for kids at Starbucks? Look no further than this creative list of the best Starbucks drinks for kids! Plus, learn how to make your own Starbucks steamer at home.
Print
Pin
Rate
Ingredients
1

cup

milk of choice

regular dairy or dairy-free

2

tablespoons

flavored syrup of choice

homemade or store-bought
Instructions
In a small saucepan over medium heat combine the milk and syrup.

Whisk continually until the milk begins steaming.

Pour into a mug as is or froth with a milk frother for extra frothiness.
Nutrition
Serving:
1
serving
|
Calories:
142
kcal
|
Carbohydrates:
28
g
|
Protein:
1
g
|
Fat:
3
g
|
Polyunsaturated Fat:
2
g
|
Monounsaturated Fat:
2
g
|
Sodium:
336
mg
|
Potassium:
11
mg
|
Fiber:
1
g
|
Sugar:
19
g
|
Calcium:
302
mg
|
Iron:
0.02
mg
Have you tried this recipe?
Please Rate + Comment Below!
Watch Our Latest Videos
Follow us on YouTube!