All About Juniper Berries + 11 Delicious Juniper Berry Recipes
This post may contain affiliate links, and we receive an affiliate commission for any purchases made by you using these links. We appreciate your support!
Learn all about juniper berries! Foraging juniper berries, juniper berry benefits, cooking with juniper berries, where to buy + 11 juniper berry recipes!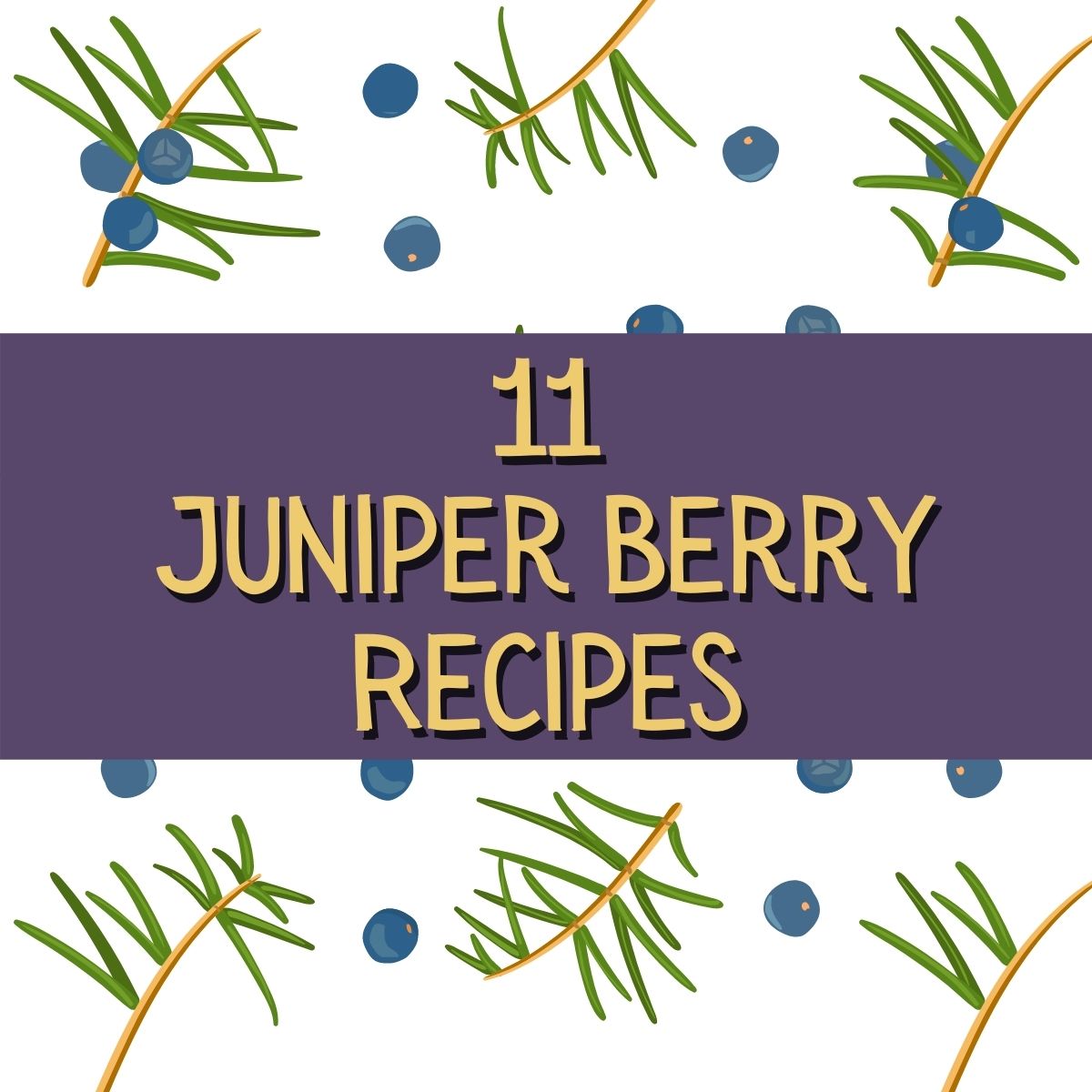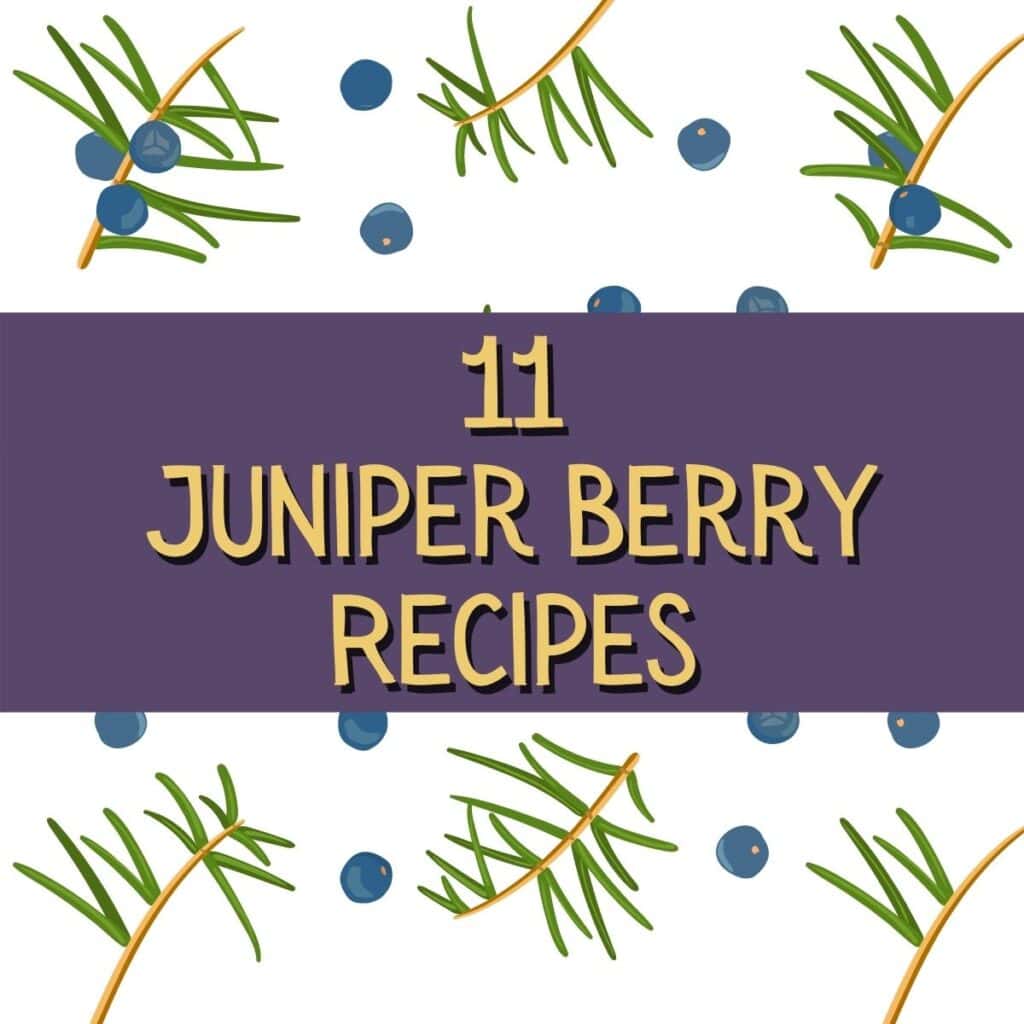 Living in Northern Arizona, where junipers are plentiful, I've built a strong relationship with these beautiful trees and figured it high-time I put a post together to share what I've learned and encourage others to build a relationship, too. Once you dive into the world of junipers and juniper berries, I believe you'll find a bit of magic in return. Enjoy!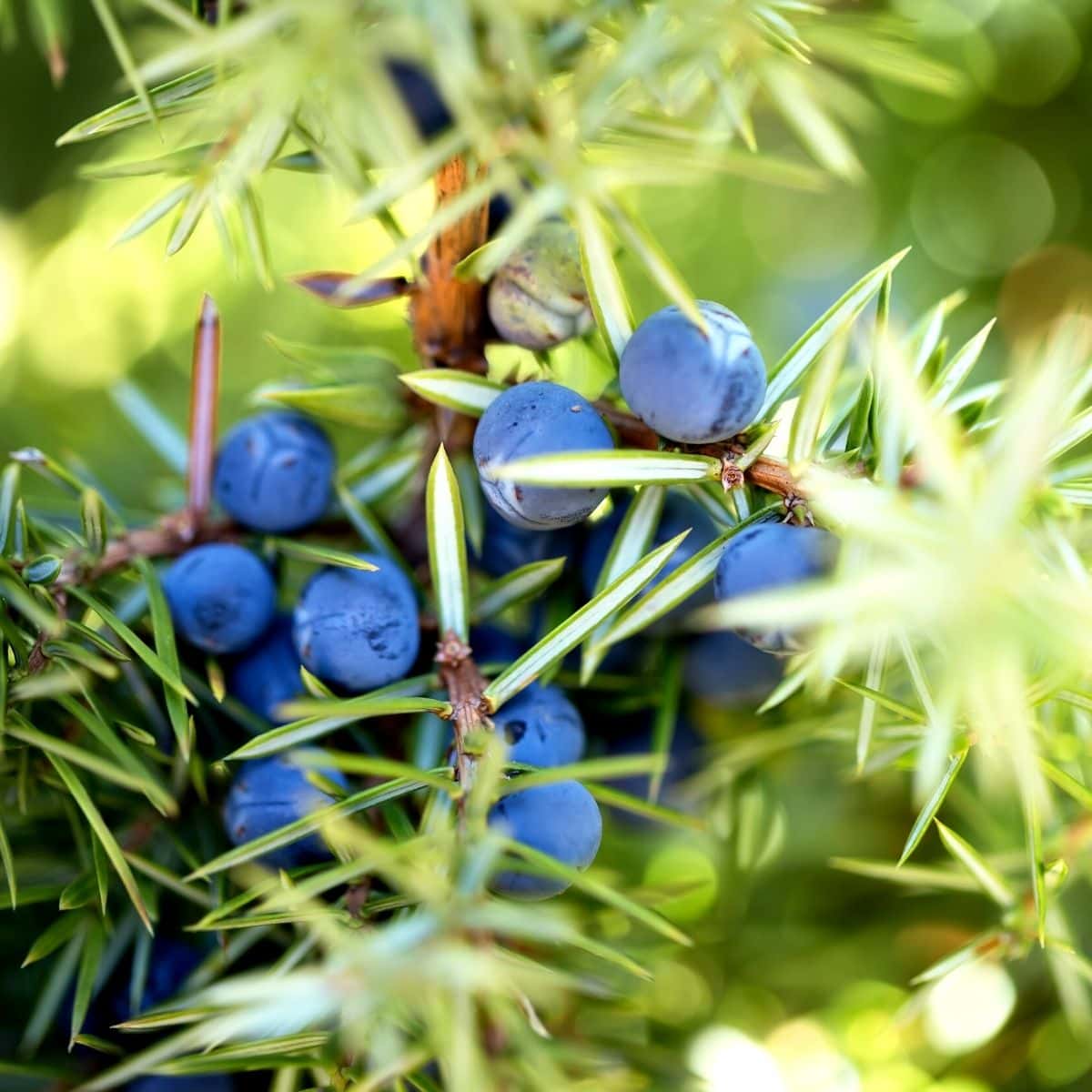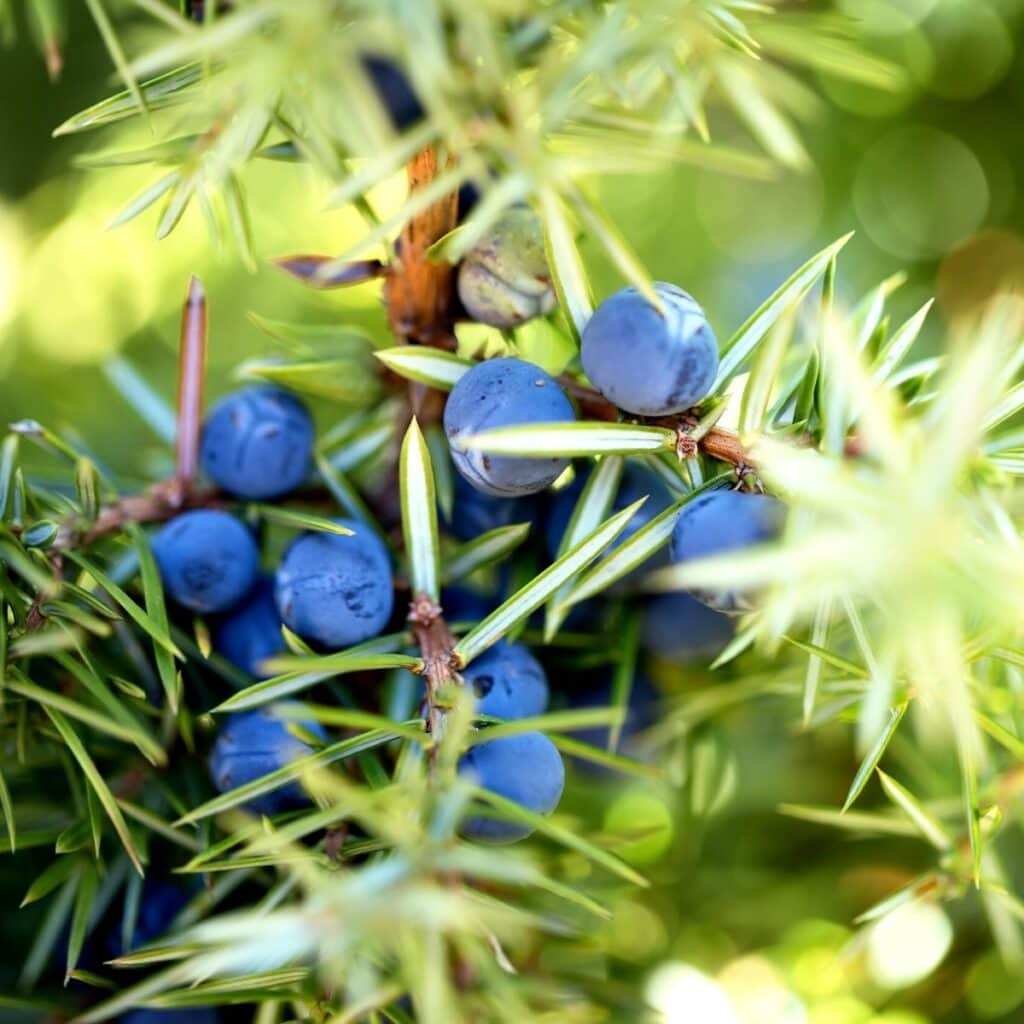 What are Juniper Berries?
Juniper Berries are not actual berries, but rather, seed cones produced by a variety of juniper trees. Juniper trees are coniferous evergreens in the Cypress family. Most juniper species produce safe and edible juniper berries, such as Juniperus communis (Common Juniper), Juniperus deppeana Alligator Juniper, and Juniperus californica (California Juniper). Some species such as Juniperus sabina (Savin Juniper) produce highly toxic juniper berries and should not be consumed. Always do your research before consuming! The berries can be used both fresh and dried.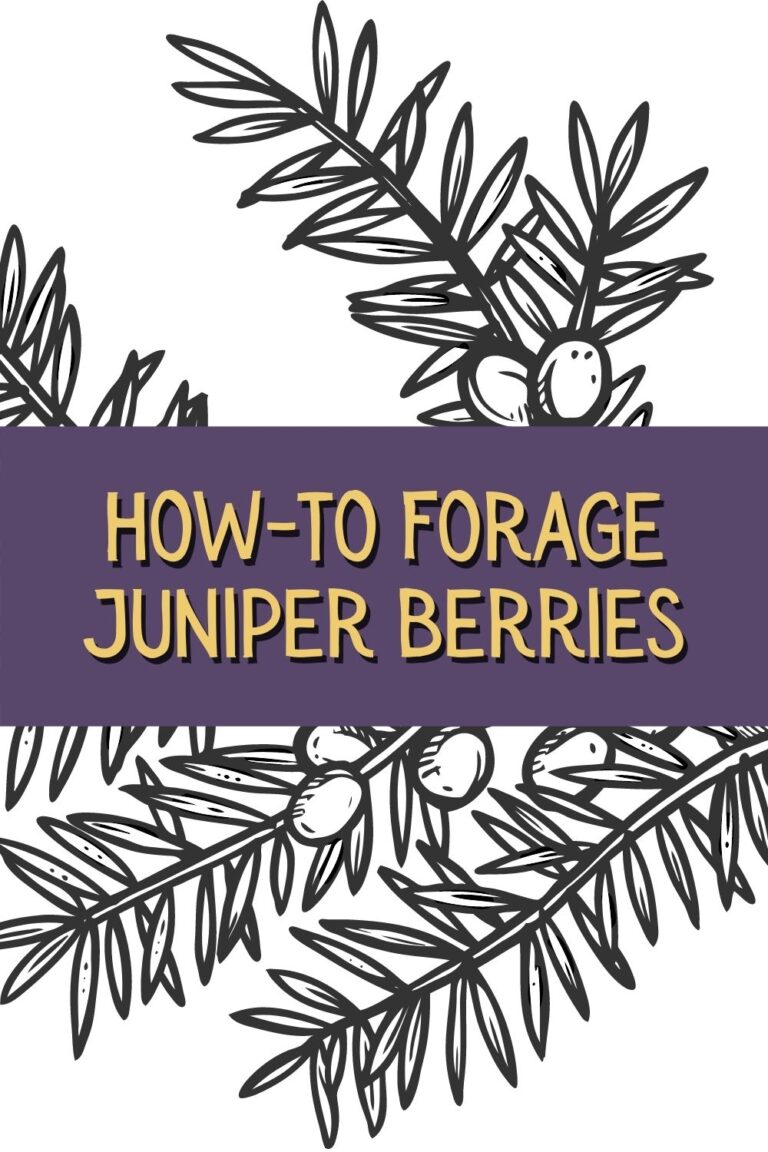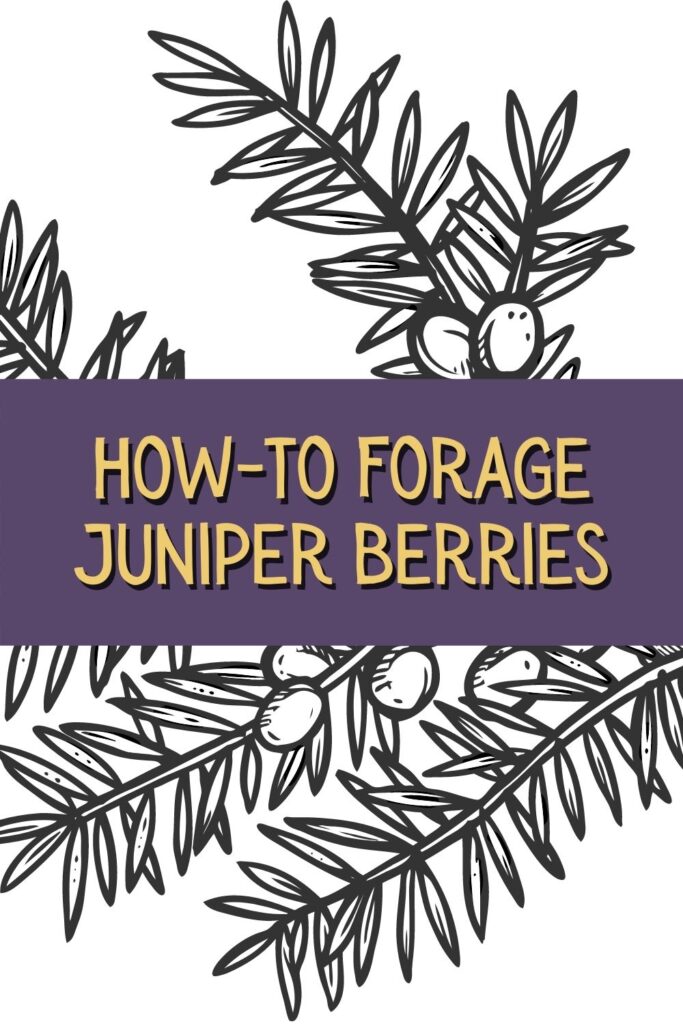 How-to Forage
Juniper berries ripen for 2-3 years. They are ready to pick when the tree has a large amount of ripe, mature berries that are blue in hue. If they are still green or bitter tasting, they are not quite ready. You will more commonly find trees ready for picking in the fall and winter. You can simply pluck the berries with your fingers to harvest or shake the tree (ripe berries fall from the tree more easily and are another great way to test that they are ready). Foraging juniper berries is a joy!
Where to Buy
Mountain Rose Herbs is a great source for dried juniper berries. You can find fresh juniper berries on Etsy.
Top pick!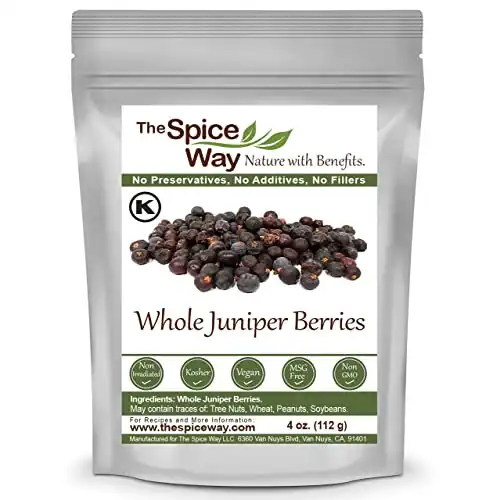 The Spice Way Juniper Berries
Great quality dried juniper berries perfect for these recipes!
We earn a commission if you make a purchase, at no additional cost to you.
Flavor + Using Juniper Berries
Traditionally, juniper berries are most well-known as the flavoring agent in gin. It is also a common pickling spice. Cooking with juniper berries can be immense fun! They have a somewhat sweet, evergreen-like flavor that is complex and kind of hard to pin down completely. Put simply—they are wonderfully unique! They can be used in sauces, to flavor veggies, or even desserts.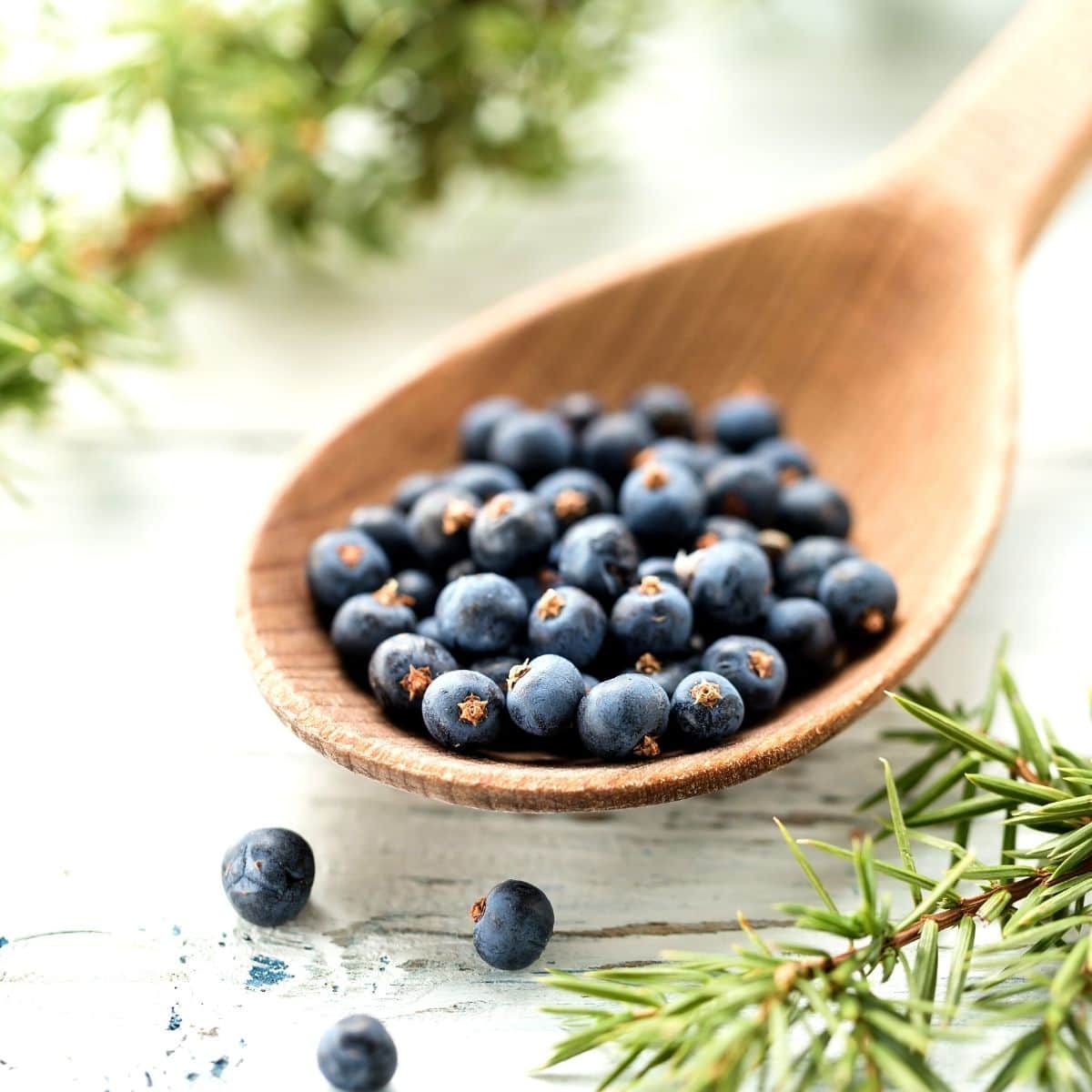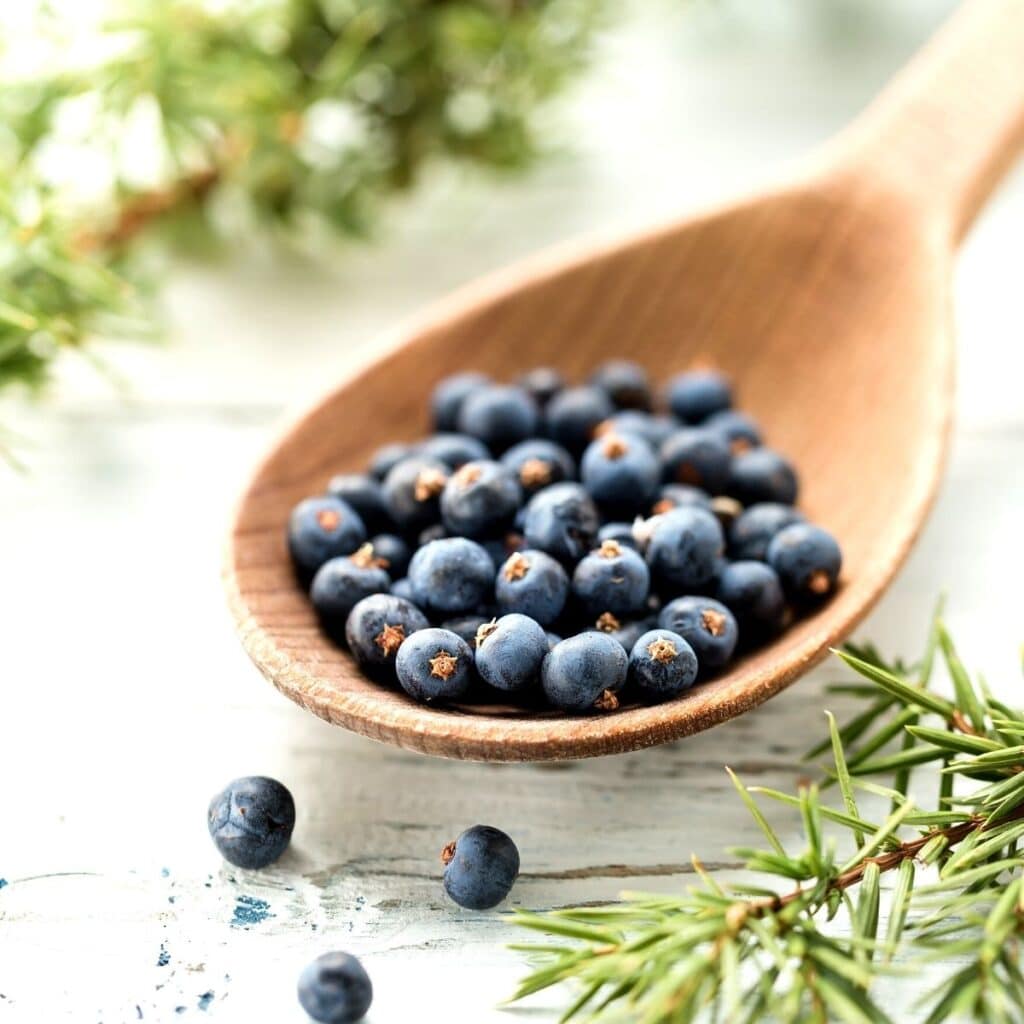 Properties and Benefits
Juniper berries have a broad range of culinary, spiritual, and medicinal uses and benefits. Some of these include:
Supporting the health of the urinary tract system and acting as a powerful diuretic.
Aromatherapeutic uses in the form of incense, essential oil, and smudge sticks. Many cultures consider juniper to be cleansing and purifying.
Being a good source of vitamin C, antioxidants, and anti-inflammatory benefits.
Having strong anti-fungal and antibacterial properties.
Being a great source of natural yeast, perfect for fermentation recipes.
11 Juniper Berries Recipes
Red Cabbage Soup – Where is My Spoon
Beautiful, creamy red cabbage soup, packed with nutritious ingredients, perfect for a weeknight dinner or for serving to guests.


Grab The Recipe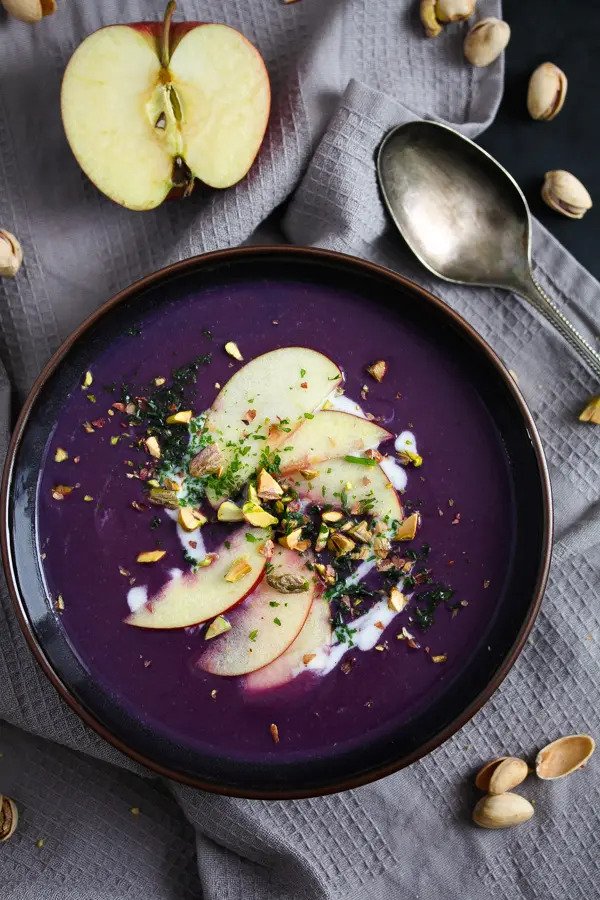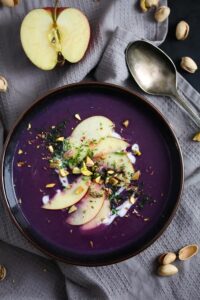 Four Thieves Vinegar
How to Make Four Thieves Vinegar – a tonic for home and health! Four Thieves Vinegar is an old-time concoction of vinegar, herbs and spices with a wealth of benefits and uses.


Grab The Recipe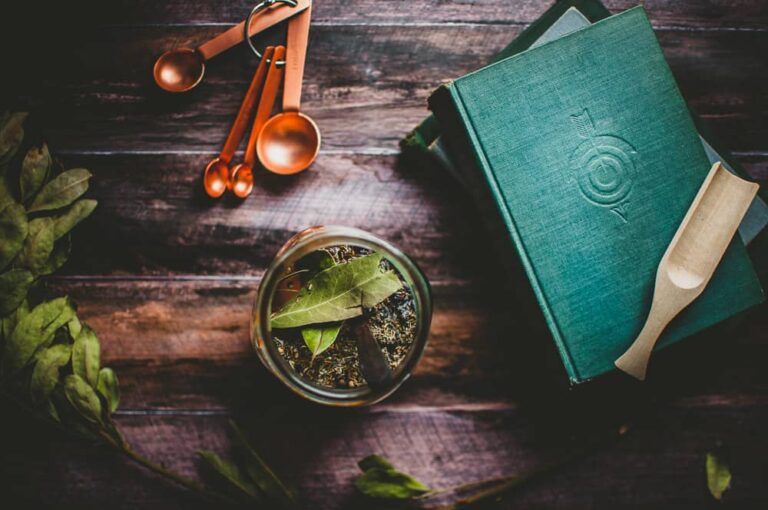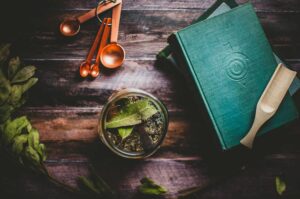 How to Make Juniper Berry Tea – Schisandra and Bergamot
Dried juniper berries can be made into a delicious and healthy herbal tea. Learn how to make juniper berry tea here!
Grab The Recipe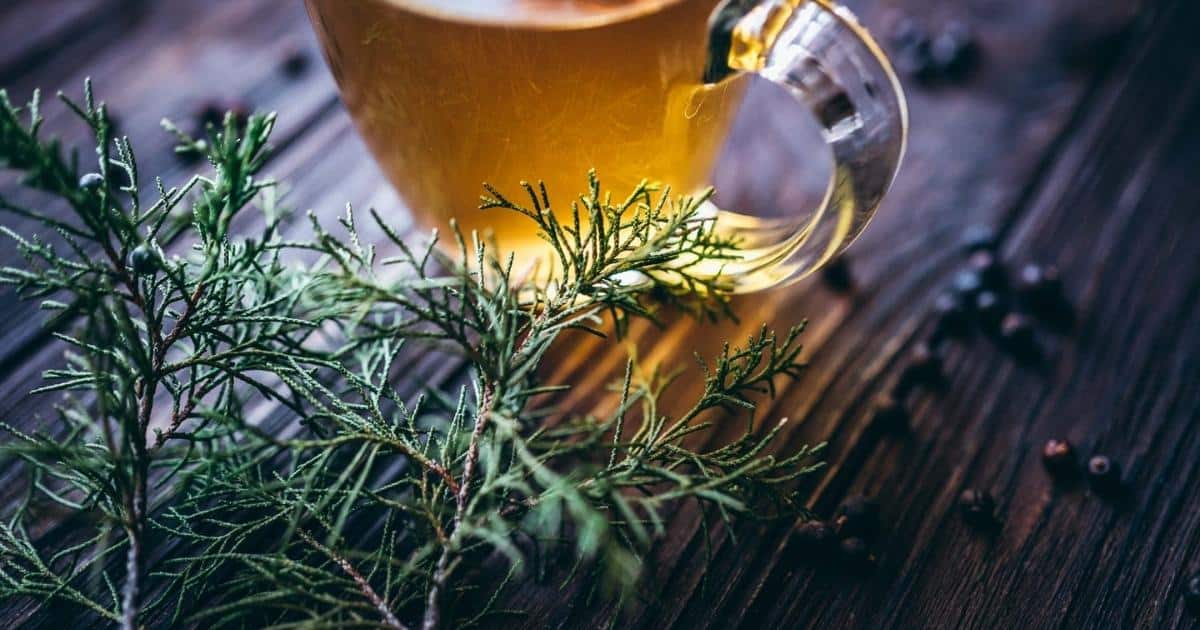 Citrus Punch with Honey and Herbs – Nourished Kitchen
Sweetened with honey and infused with herbs, this citrus punch is full of flavor and has a deliciously vibrant note. It takes almost no time to make, and it's packed with flavor.
Grab The Recipe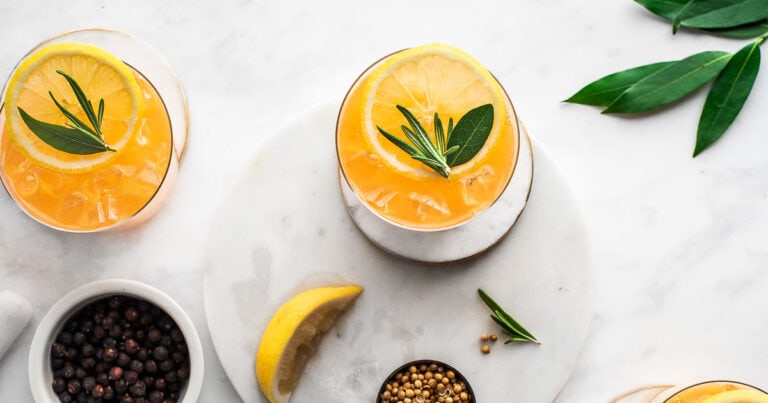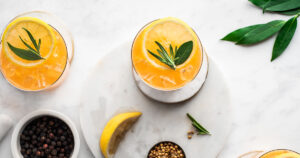 German Red Cabbage Recipe – Where is My Spoon
A traditional recipe for the German red cabbage, just the way my German mother-in-law makes it. That is: when she doesn't take the shortcut and uses red cabbage from a jar…


Grab The Recipe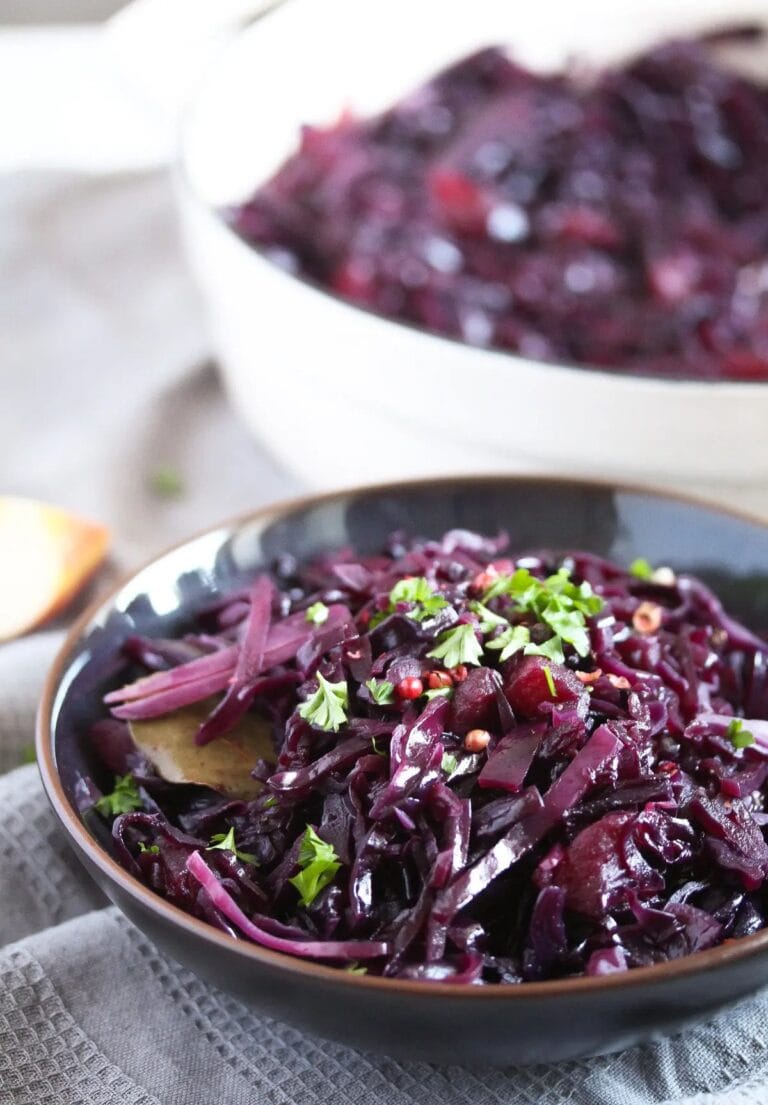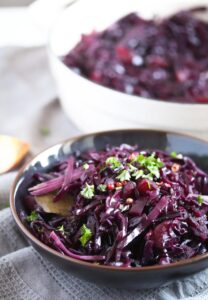 3-Step Homemade Juniper Berry Infused Gin – Hilda's Kitchen Blog
Learn how to make homemade gin at home! Infused Gin, to be exact, using vodka, juniper berries, and other herbs, seeds, and botanicals!
Grab The Recipe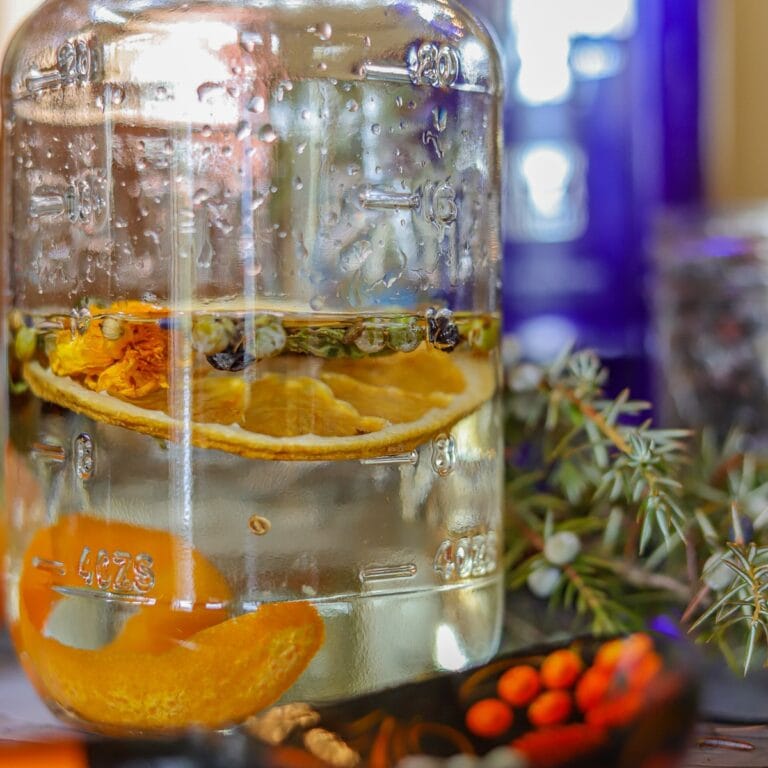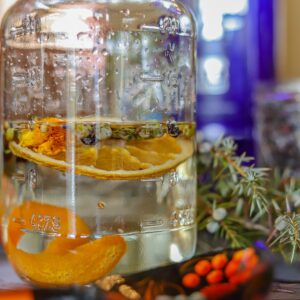 Juniper Berry Marinade, Rub, Syrup, Kapusta, Compote – Studio Botanica
Juniper Berry Recipes are a delicious + nutritious! Check out these recipes + add the goodness of Juniper berries to your day!
Grab The Recipe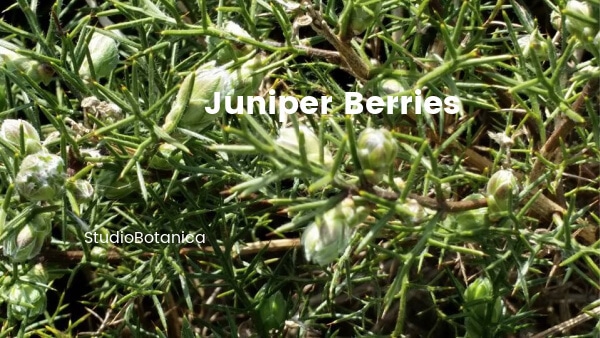 How to Make a Wild Yeast Starter – Grow Forage Cook Ferment
Learn how to make a wild yeast starter for home brewing and natural sodas! From the book The New Wildcrafted Cuisine by Pascal Baudar.
Grab The Recipe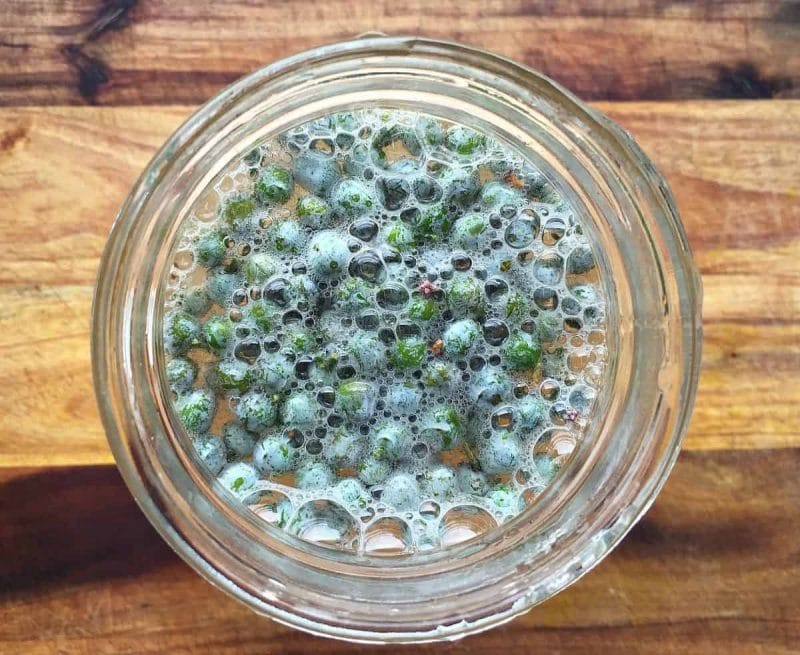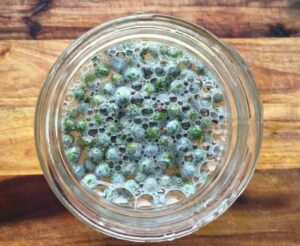 Gooseberry Jam with Juniper and Citrus – Family Friends Food
Flavoured with gin-inspired botanicals, this delicious gooseberry jam is simple to make and preserves summer fruit to enjoy all year.


Grab The Recipe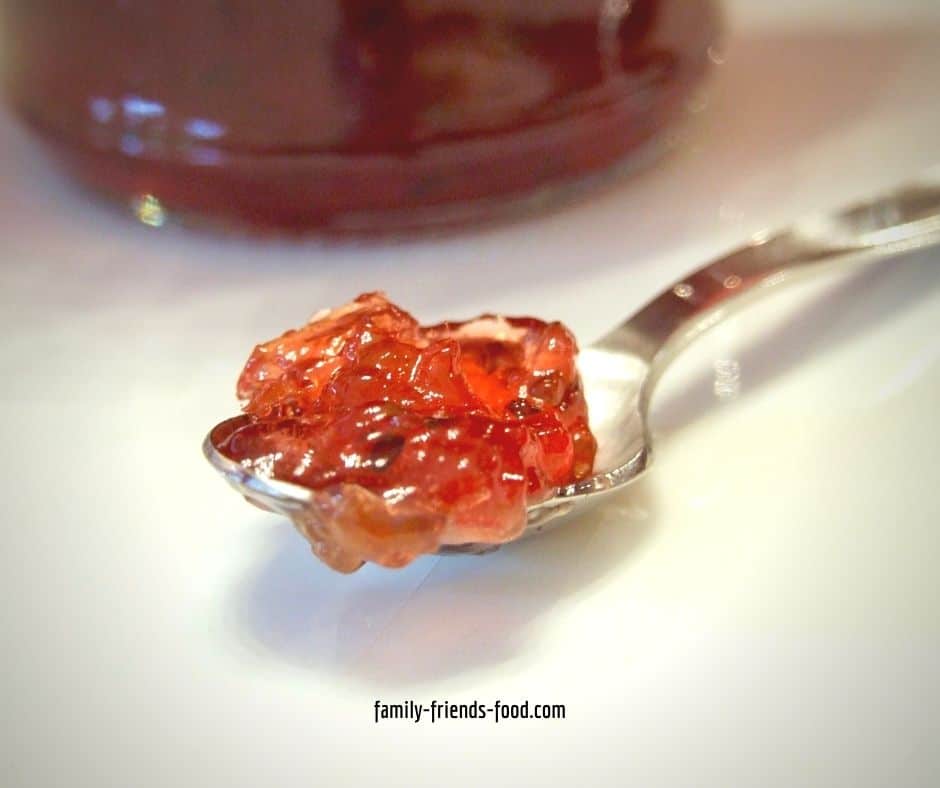 Juniper Champagne Cocktail Recipe – This Mama Cooks
Juniper Champagne Cocktail is a unique champagne cocktail recipe featuring crushed juniper berries, a pine sprig, and simple syrup.
Grab The Recipe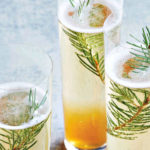 Red Cabbage Slaw with Juniper Dressing – Family Friends Food
A crunchy red cabbage slaw with deliciously zingy spices. This gorgeous, vibrant, raw vegan salad will brighten any plate.

Grab The Recipe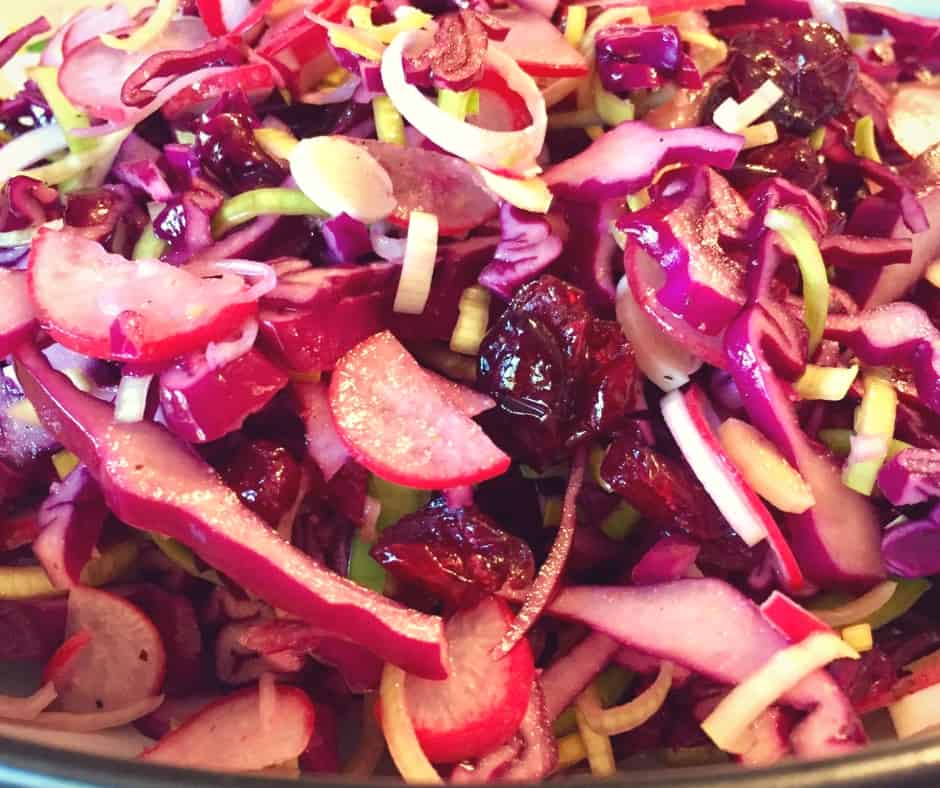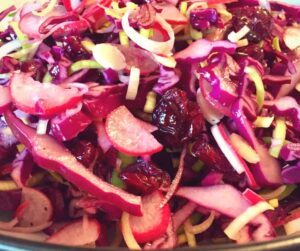 You Might Also Enjoy
Dandelion Recipes + Foraging Tips
If you enjoyed learning about juniper berries, what to do with juniper berries, and these recipes with juniper berries, please share them on social media to show support to the wonderful bloggers featured here. Thank you!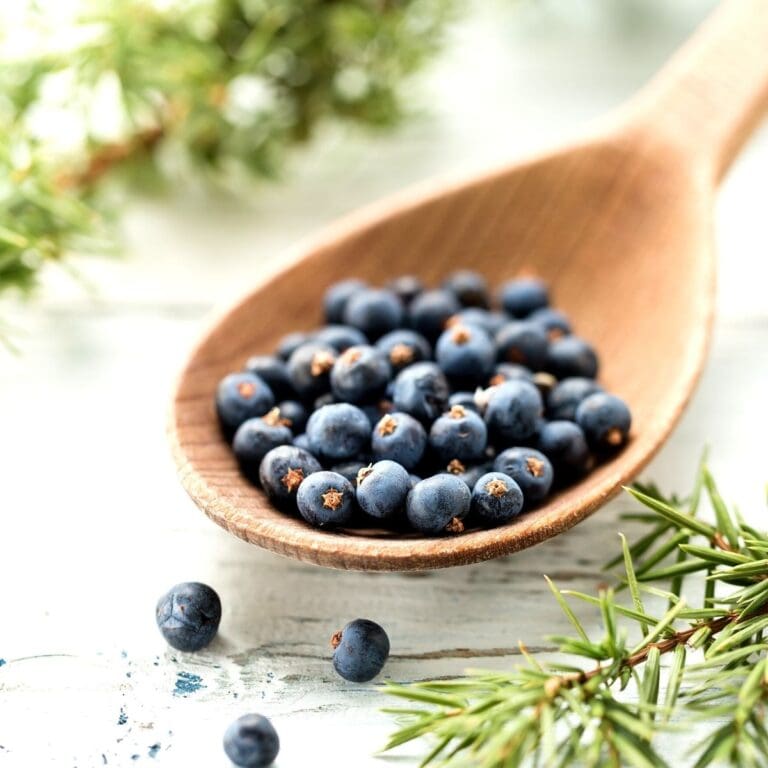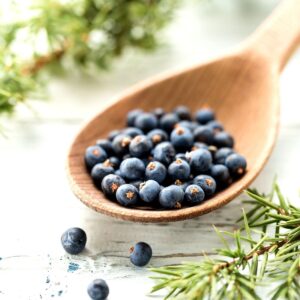 11 Juniper Berry Recipes: Four Thieves Vinegar & More!
Learn all about juniper berries! Foraging juniper berries, juniper berry benefits, cooking with juniper berries, where to buy + 11 juniper berry recipes!
Print
Pin
Rate
Instructions
In a large jar add garlic, thyme, bay, rosemary, peppercorns, juniper berries, lavender, and sage.

Pour apple cider vinegar into the jar.

Place a piece of cheesecloth or a paper muffin cup over the jar, then screw the lid on tightly (vinegar reacts with the metal in jar lids).

Give it all a good shake, then place in a dark, cool place to sit for 2 weeks.

When ready to use, you can strain the vinegar and keep stored in a clean jar, or leave the plant material suspended in the vinegar throughout use. Please refer to the post above for all tips, substitutions and uses!

Enjoy.
Nutrition
Serving:
1
tablespoon
|
Calories:
159
kcal
|
Carbohydrates:
16
g
|
Protein:
2
g
|
Fat:
1
g
|
Saturated Fat:
1
g
|
Sodium:
29
mg
|
Potassium:
456
mg
|
Fiber:
3
g
|
Sugar:
2
g
|
Vitamin A:
152
IU
|
Vitamin C:
6
mg
|
Calcium:
161
mg
|
Iron:
7
mg
Have you tried this recipe?
Please Rate + Comment Below!
Watch Our Latest Videos
Follow us on YouTube!