Learn all about delicious Zucchini Flowers, how to harvest, nutritional benefits, how to use, plus dive into 5 delicious gluten-free, vegetarian Zucchini Flower Recipes.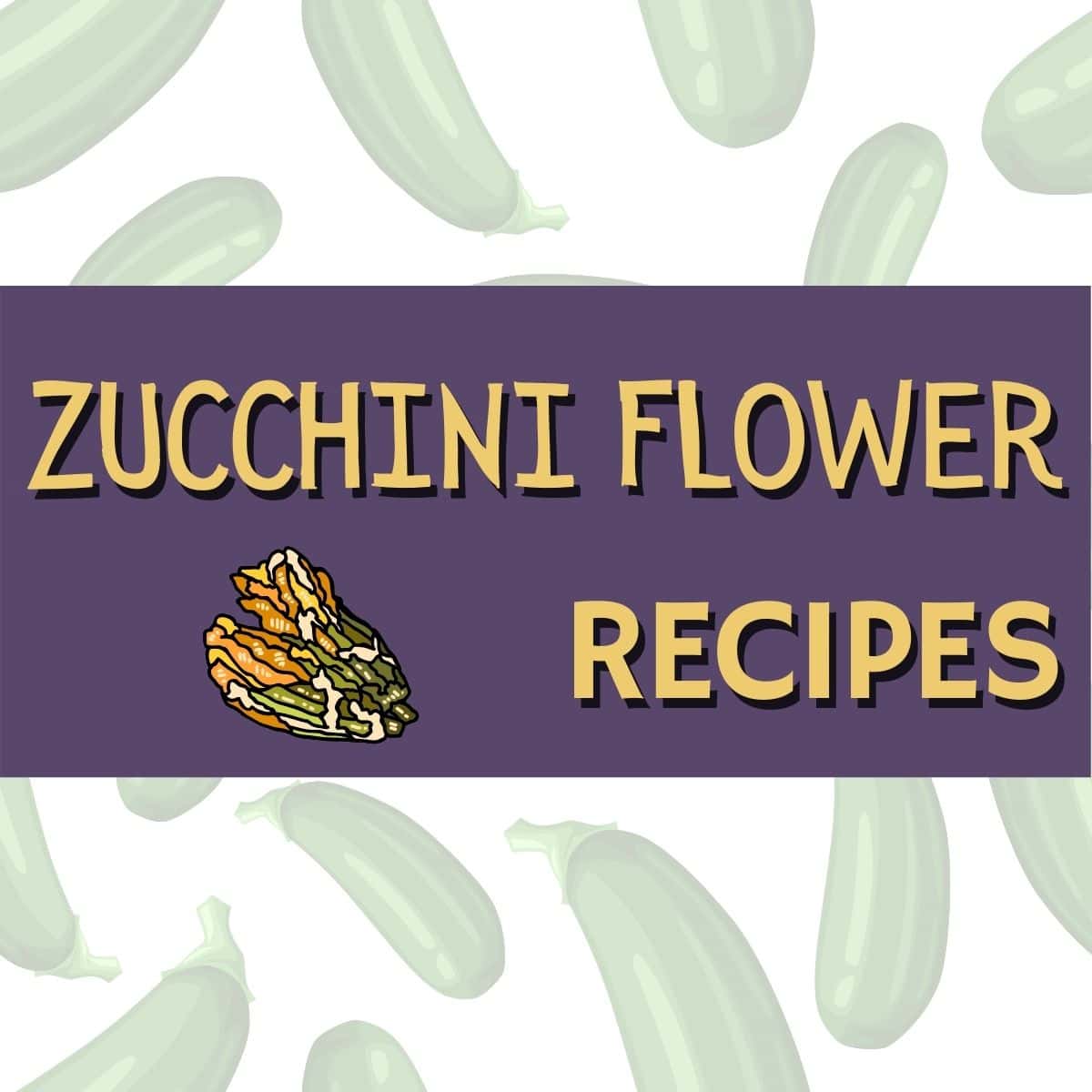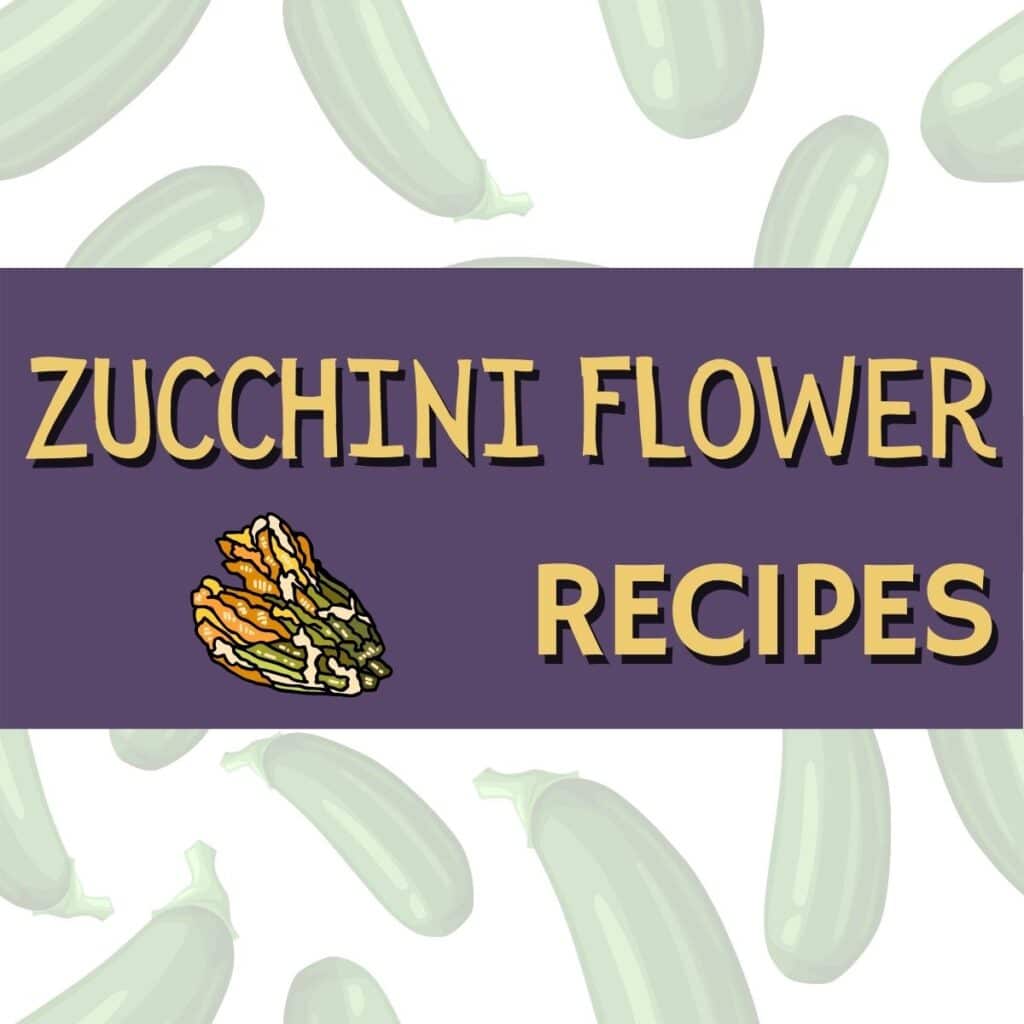 Jump to:
🌼 Zucchini Flowers
Zucchini flowers, also known as zucchini blossoms or squash blossoms, are simply the edible flowers that grow from zucchini (courgette) plants. They are elongated yellow flowers with a velvety texture.
📋 Benefits
Zucchini blossoms are rich in potassium and calcium, as well as vitamins A and C.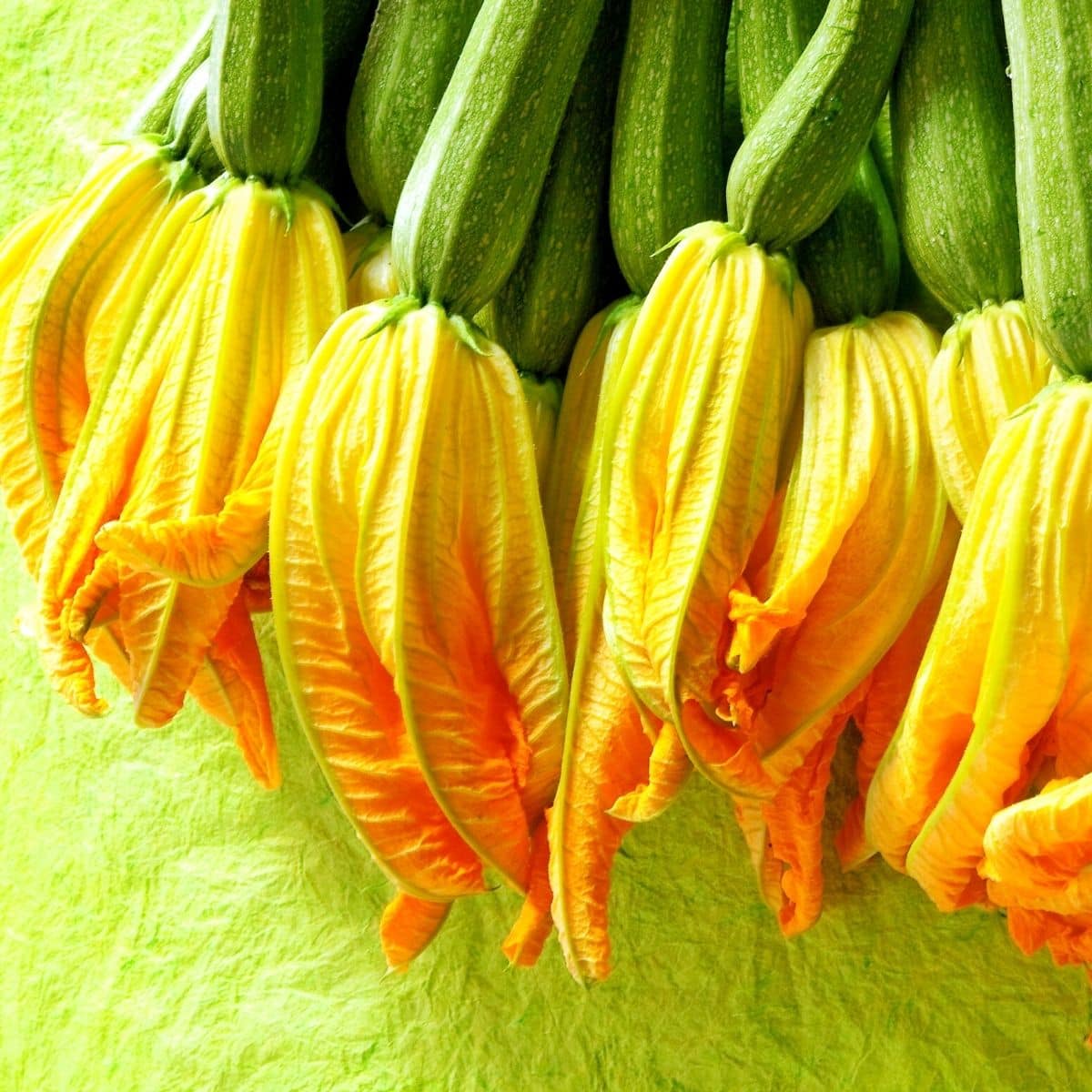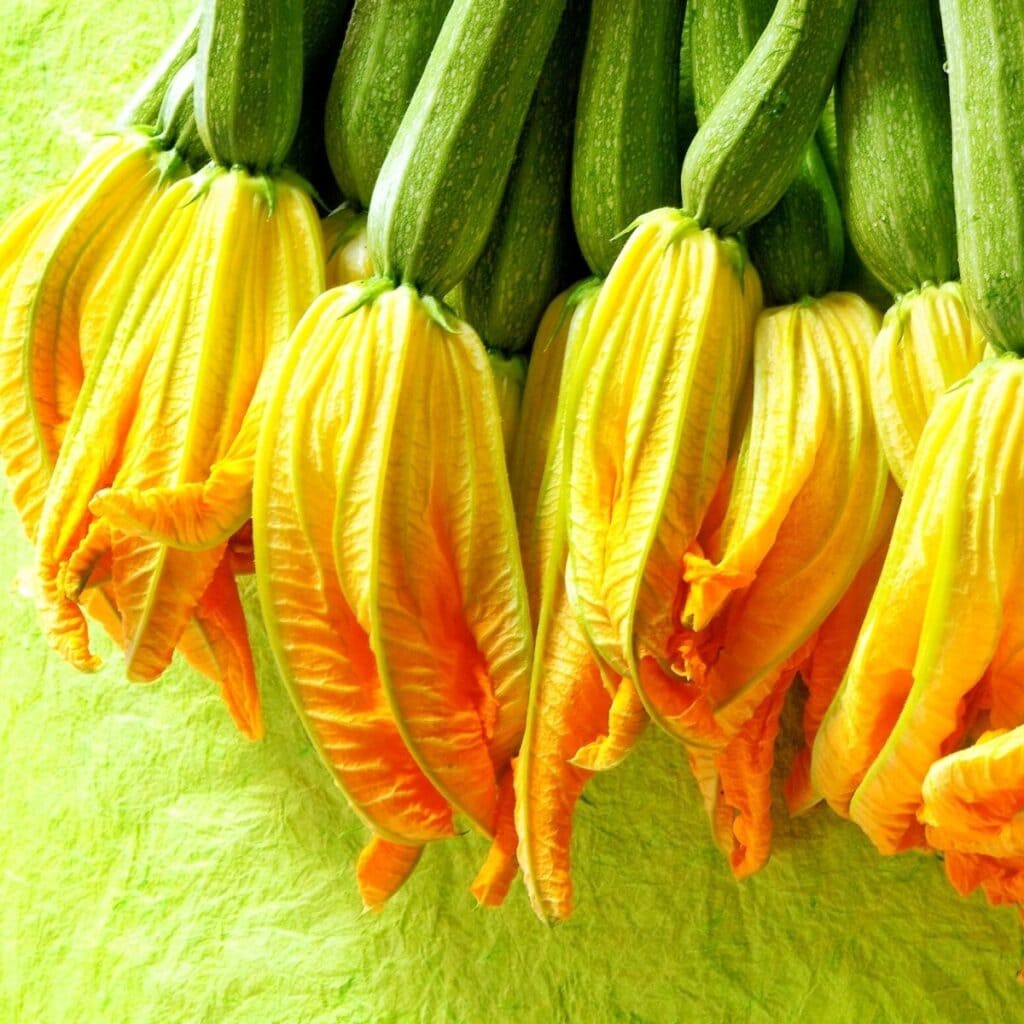 🔪 Harvesting
It is rather easy to harvest zucchini flowers! Gently cut or pinch slightly below the base of a blossom to harvest. Check for insects hiding in the folds, then simply rinse in cold running water and pat dry before using.

🍽 Ways to Use
The shape of a courgette blossom suits itself rather well to stuffing with any ingredients of your choosing. They are also a wonderful addition to salads, pasta and take on a delightful, delicate crispiness when fried.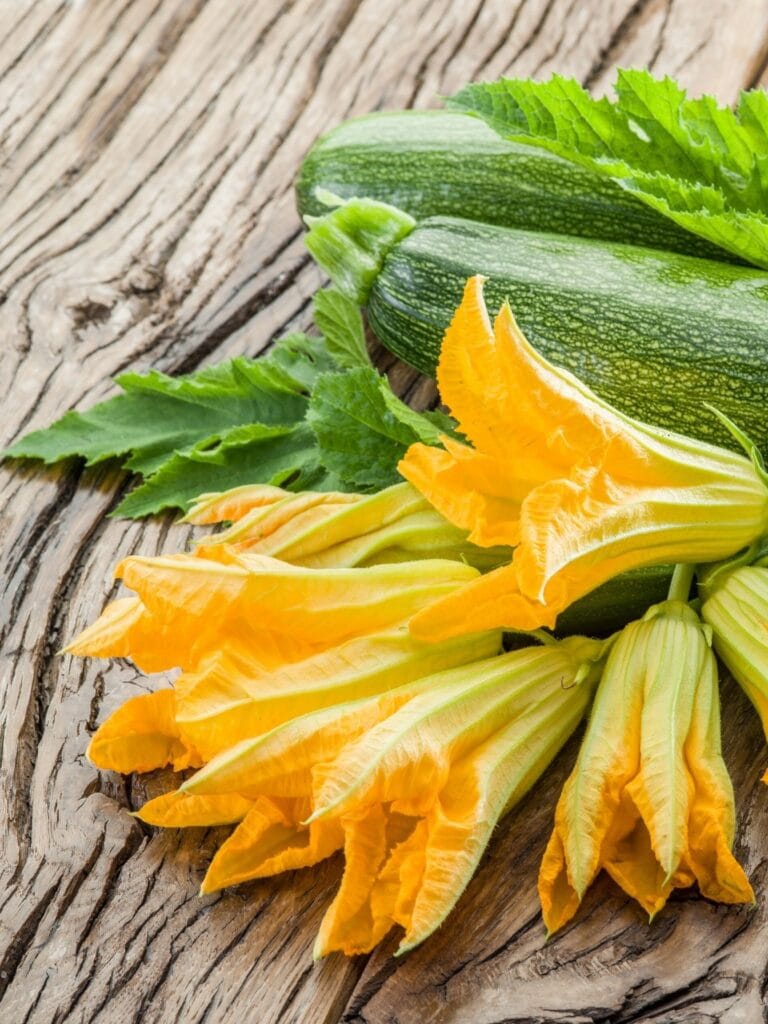 🍲 Zucchini Flower Recipes
Yellow Salad with Zucchini Flowers - The Devil Wears Salad
This Yellow Salad with Zucchini Flowers is a not only a gorgeous salad, it is so clean, yet flavoursome. Go ahead, spoil your guests!
Grab The Recipe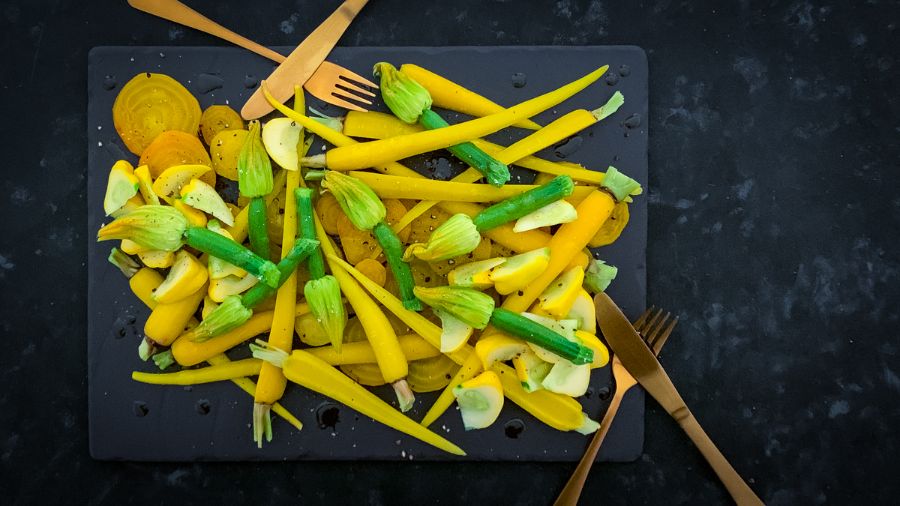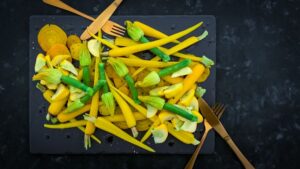 Greek Stuffed Squash Blossoms - The Greek Foodie
Greek stuffed squash blossoms filled with lots of herbs, juicy veggies and rice, they make a delicious light summer dish.
Grab The Recipe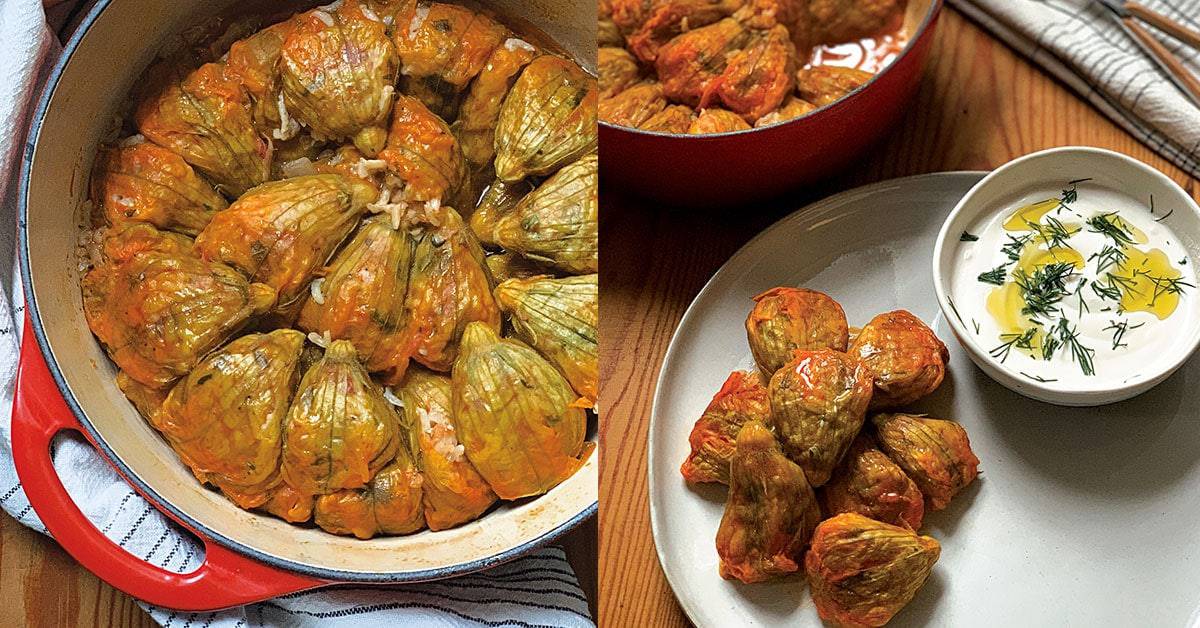 Stuffed Squash Blossoms Recipe - This Healthy Table
These baked stuffed squash blossoms are a delightful treat! They are creamy, tangy, and wonderfully floral way to enjoy squash blossoms.
Grab The Recipe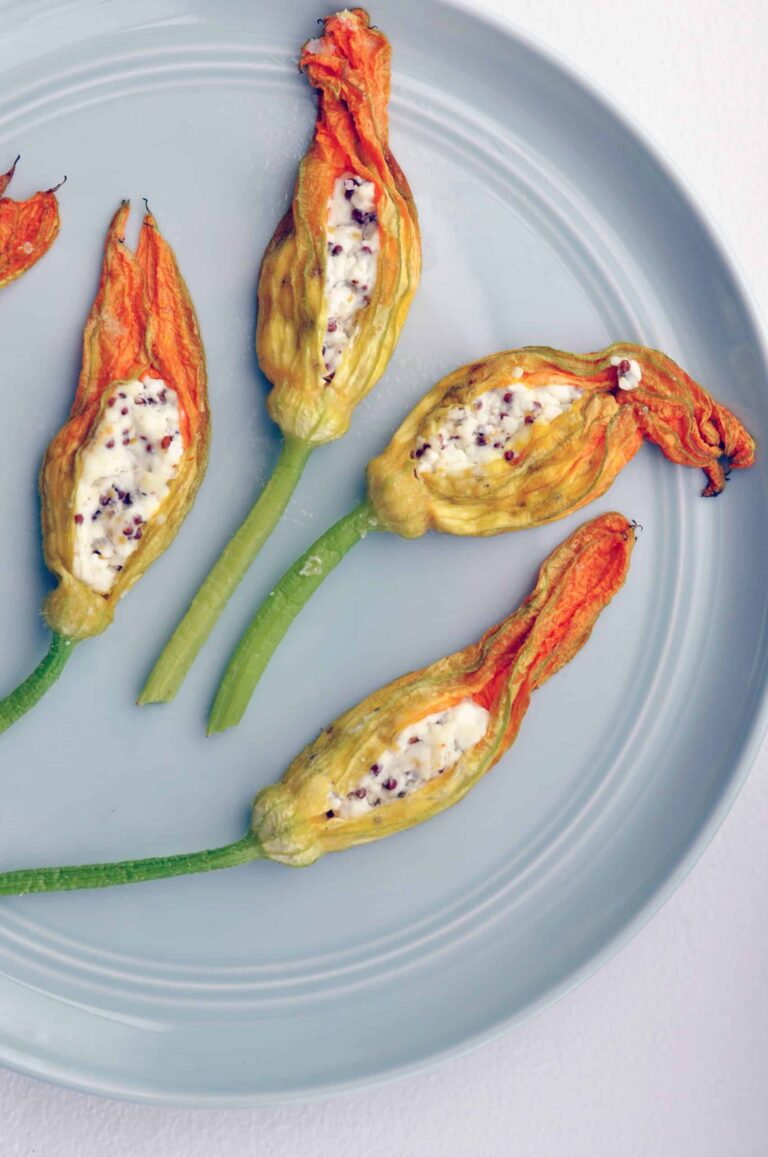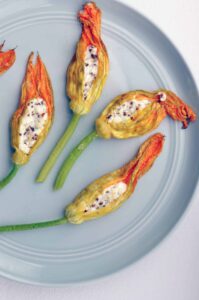 Stuffed Baked (Not Fried) Zucchini Blossoms -Herbivore Cucina
Fresh Zucchini flowers stuffed with cheesy herb filling and baked to perfection. This low calorie version of an Italian Classic recipe is...
Grab The Recipe
Zucchini Blossom Fritters -Profusion Curry
Zucchini Blossom Fritters make delightful savory recipe during summer months. This gluten free,vegan, soy free and nut free fritters recipe is delicious.
Grab The Recipe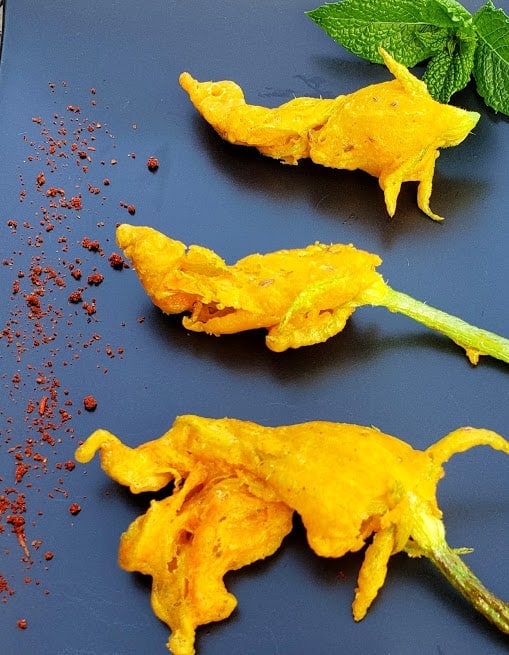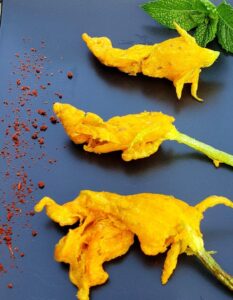 ♨️ You Might Also Like
Gluten-Free Coconut Flour Zucchini Bread
Gluten-Free Vegan Double Chocolate Zucchini Muffins