All About Zucchini Flowers + 5 Delicious Zucchini Flower Recipes
This post may contain affiliate links, and we receive an affiliate commission for any purchases made by you using these links. We appreciate your support!
Learn all about delicious Zucchini Flowers, how to harvest them, nutritional benefits, and how to use them, plus dive into 5 delicious gluten-free, vegetarian Zucchini Flower Recipes.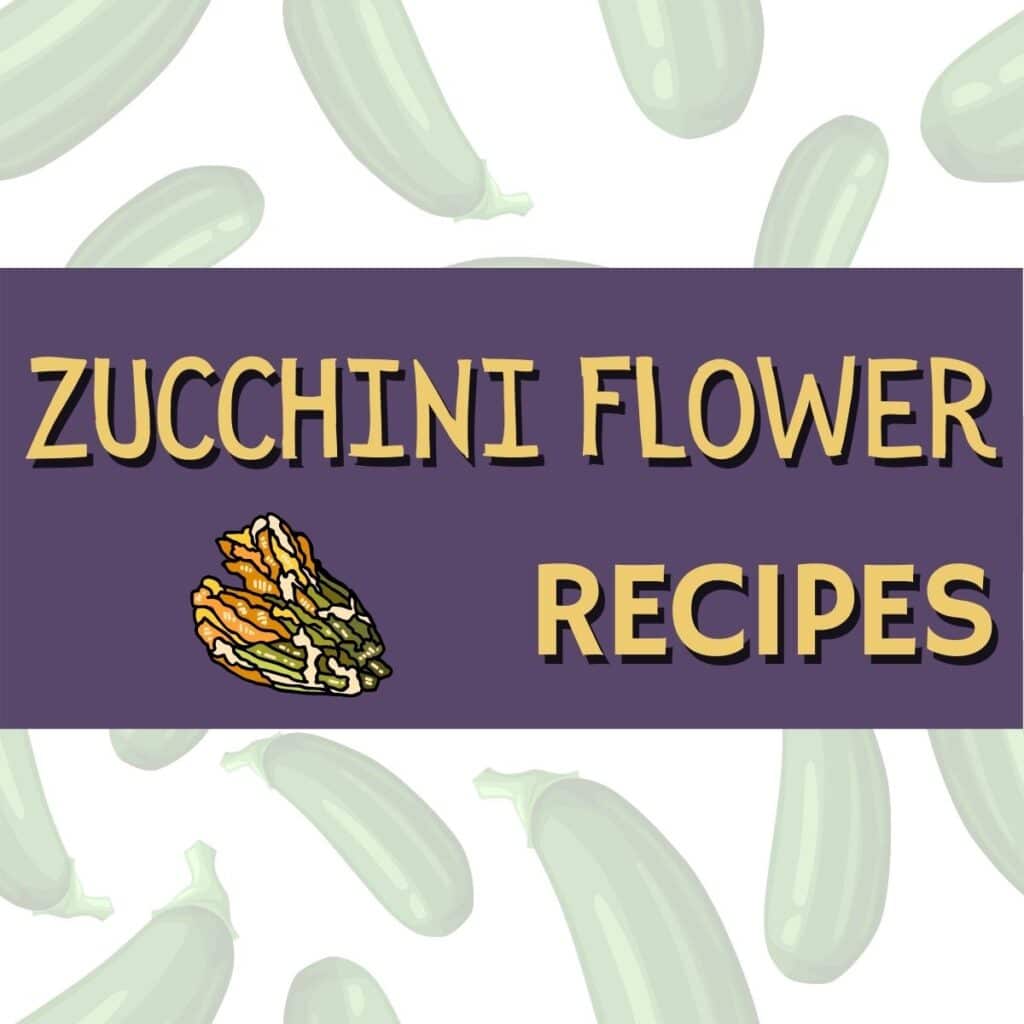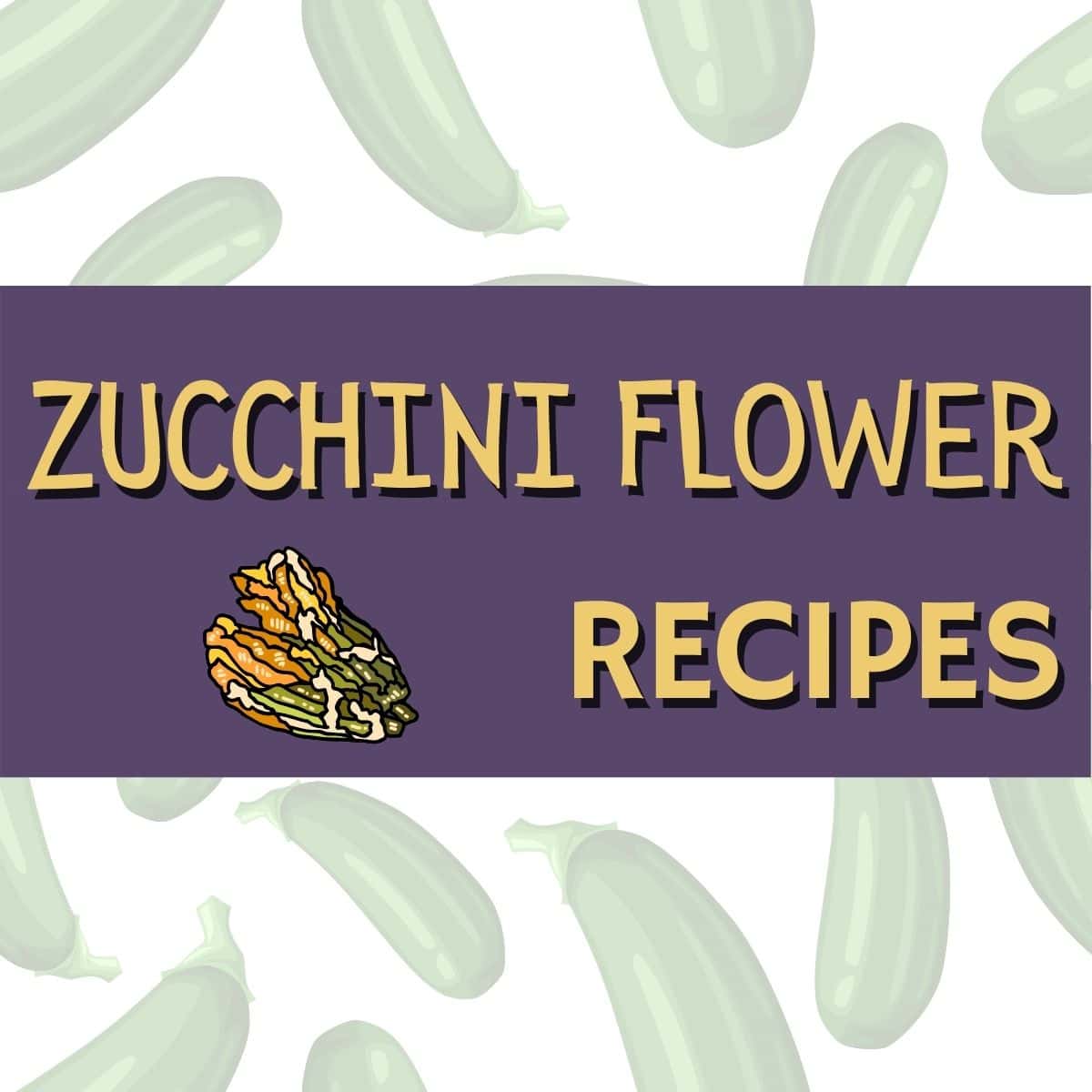 🌼 Zucchini Flowers
Zucchini flowers, also known as zucchini blossoms or squash blossoms, are simply edible flowers that grow from zucchini (courgette) plants. They are elongated yellow flowers with a velvety texture.
📋 Benefits
Zucchini blossoms are rich in potassium and calcium, as well as vitamins A and C.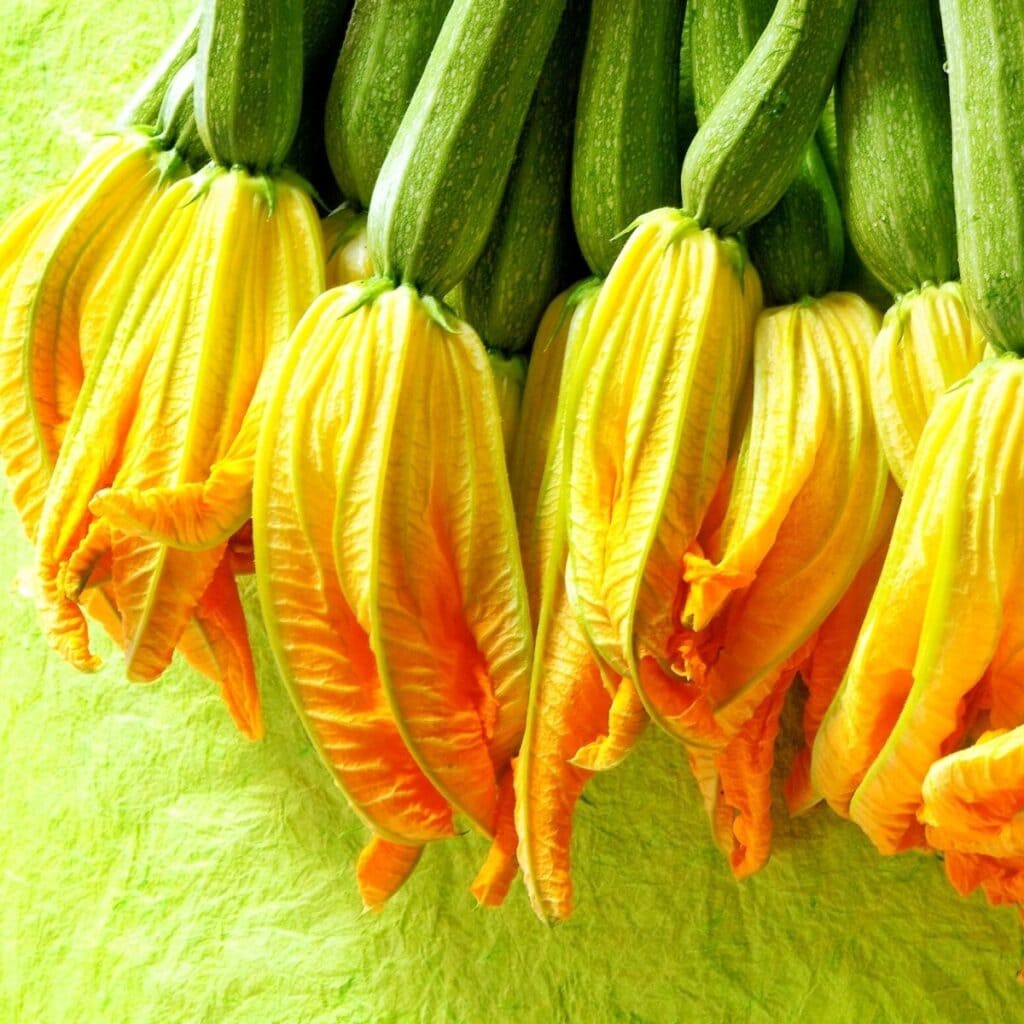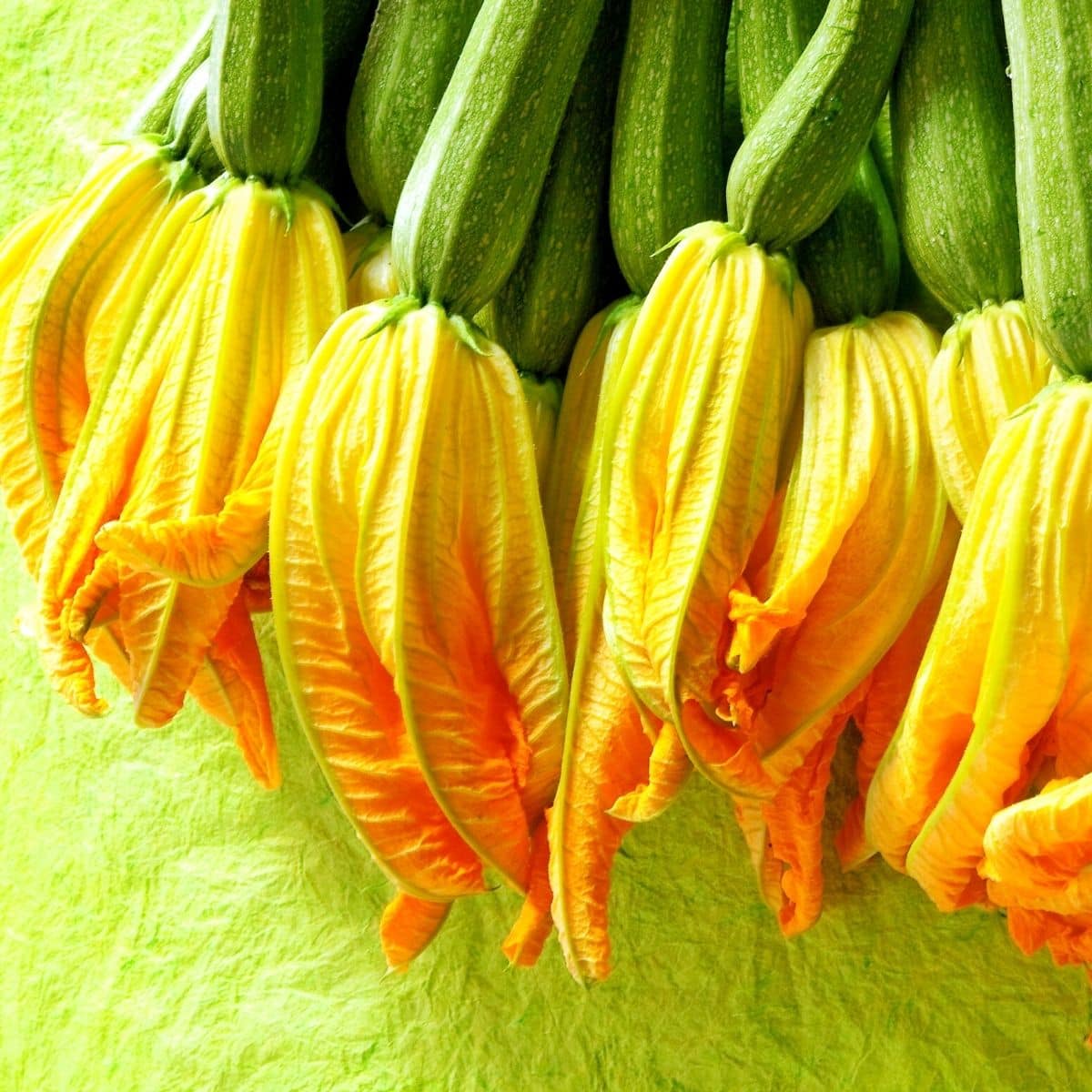 🔪 Harvesting
It is rather easy to harvest zucchini flowers! Gently cut or pinch slightly below the base of a blossom to harvest. Check for insects hiding in the folds, then simply rinse in cold running water and pat dry before using.

🍽 Ways to Use
The shape of a courgette blossom suits itself rather well to stuffing with any ingredients of your choosing. Zucchini flowers are especially delicious paired with nearly any type of cheese. They are also a wonderful addition to salads, and pasta and take on a delightful, delicate crispiness when fried. Fried zucchini blossoms can be used to top off all sorts of savory dishes.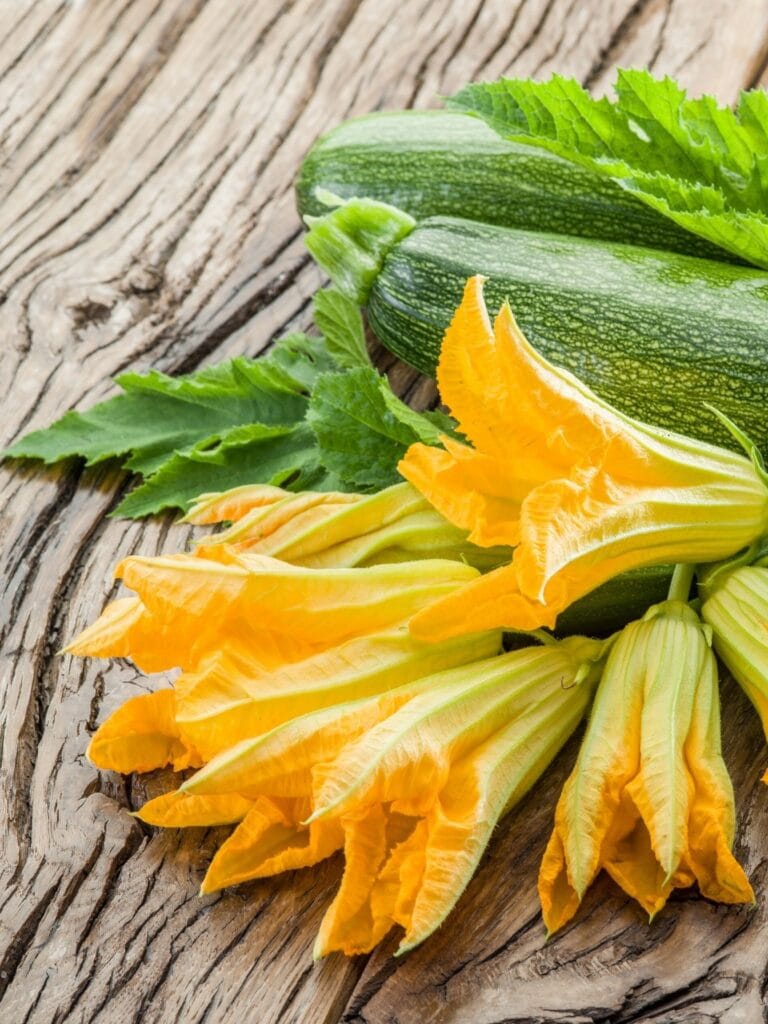 🍲 Zucchini Flower Recipes
♨️ You Might Also Like
Gluten-Free Coconut Flour Zucchini Bread
Gluten-Free Vegan Double Chocolate Zucchini Muffins