60 Easy 5-Ingredient Vegan Recipes (Gluten-Free)
This post may contain affiliate links, and we receive an affiliate commission for any purchases made by you using these links. We appreciate your support!
A collection of 60 gluten-free, plant-based, 5-ingredient Vegan Recipes from some of the best food bloggers out there! These simple, easy recipes make a great way to use up pantry staples in the most creative of ways. Enjoy!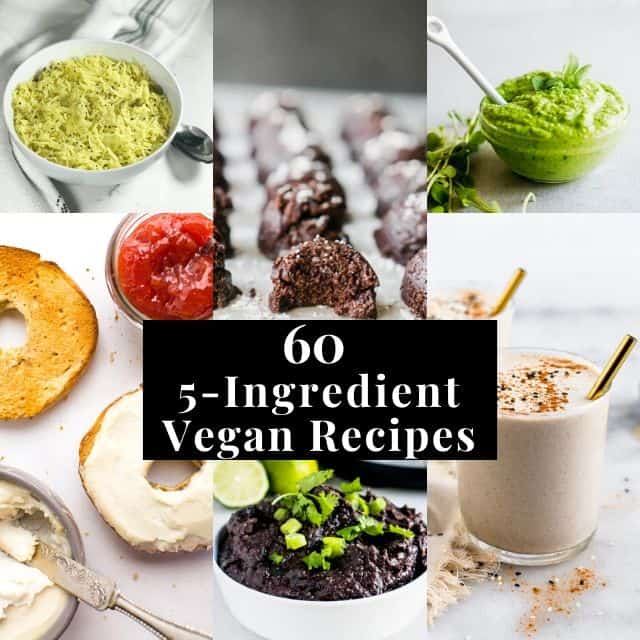 I've rounded up a collection of 60 5-Ingredient Vegan Recipes — everything from cookies and bliss balls to Instant Pot Recipes, meals, condiments, and more! All recipes are 5 ingredients (or less) apart from the basics of salt, pepper, and oil.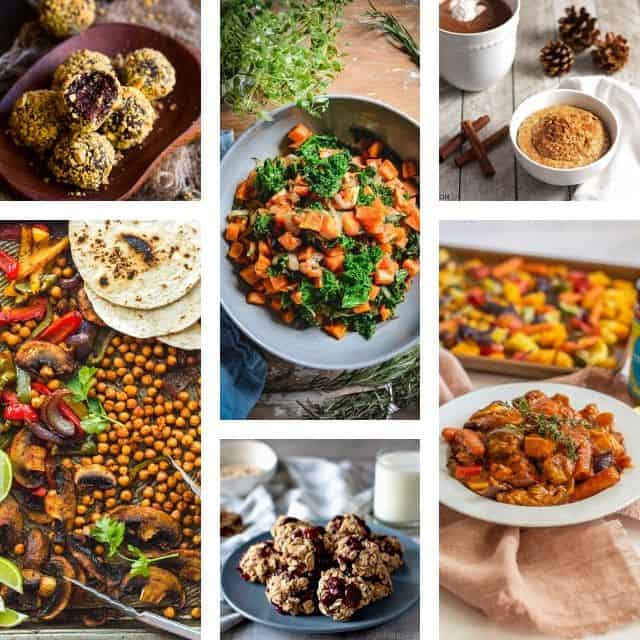 This list is divided into 30 Savory 5-ingredient Recipes and 30 Sweet 5-ingredient Recipes. I hope you find something you will love for some time to come! Enjoy!
Savory 5-Ingredient Recipes
We're starting off with this collection of 30 Savory Vegan Recipes (that are also gluten-free and plant-based)!
Sweet 5-Ingredient Recipes
Now for this collection of sweet plant based recipes requiring only 5 ingredients!
If you enjoyed this round-up of easy 5-Ingredient Recipes, please share on social media as a way to support all of the wonderful bloggers included in this round-up! Your support is greatly appreciated.