From bread to cookies to pizza to omelettes to falafel to classic Indian fare, we've got you covered with the ultimate guide to vegan, vegetarian and gluten-free Chickpea Flour Recipes! Whether you're in the mood for baking or want a new savory dish to try, the health benefits and ease of cooking with chickpea (a.k.a. garbanzo bean) flour will be certain to win you over!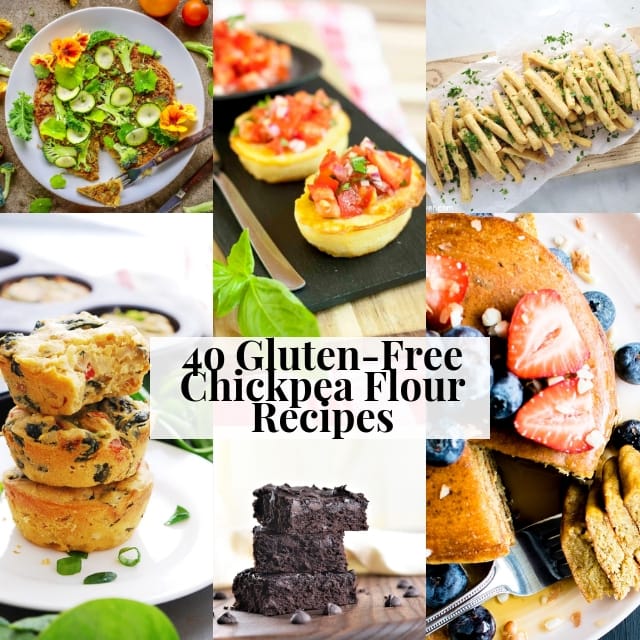 What is Chickpea Flour?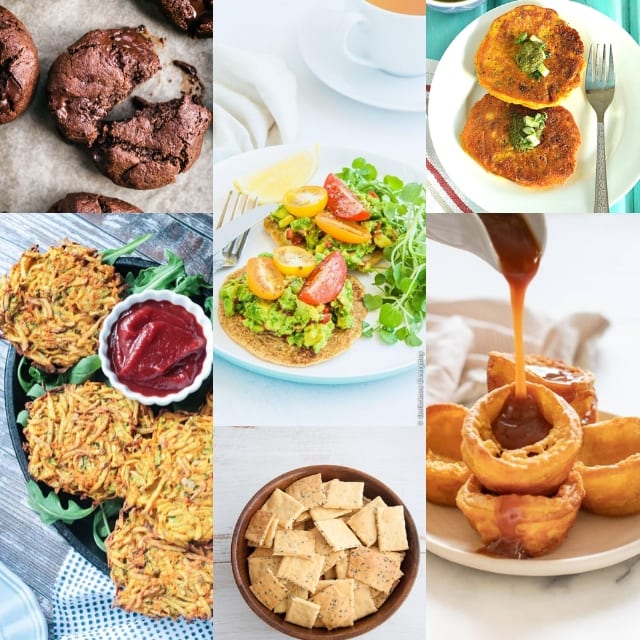 Chickpea Flour Health Benefits & Nutrition: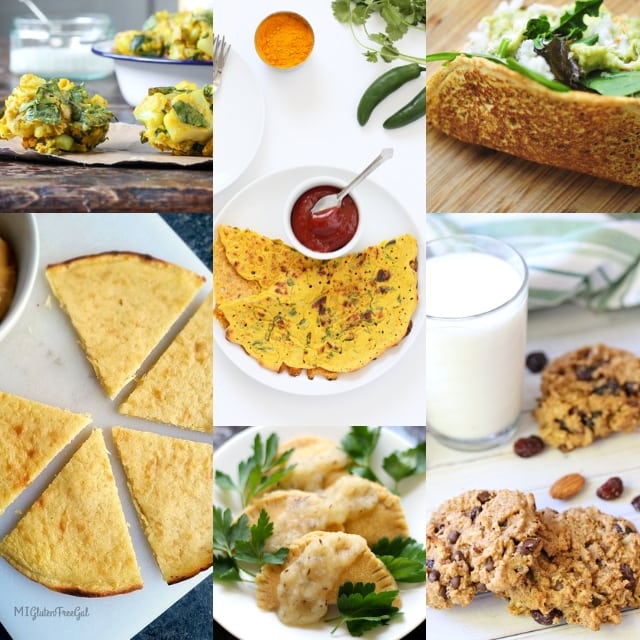 Where to find Chickpea Flour:
Chickpea flour

is often carried in natural health food stores such as Whole Foods, Sprouts, and Natural Grocers. Bob's Red Mill is the most commonly found brand. It can also frequently be found in the bulk bins of natural health food stores as well.

In local Asian and Middle Eastern specialty shops.
You can find several high-quality, certified gluten-free brands on Amazon online. These are some of my favorites:
Chickpea Flour Recipes (all gluten-free!):
I greatly hope you enjoyed this round-up of 40 of the Best Gluten-Free Chickpea Flour Recipes! I would so appreciate you sharing and tagging on social media if you did- thank you!! xo.