40 Chickpea Flour Recipes (Gluten-Free + Vegetarian)
This post may contain affiliate links, and we receive an affiliate commission for any purchases made by you using these links. We appreciate your support!
From bread to cookies to pizza to omelettes to falafel to classic Indian fare, we've got you covered with the ultimate guide to vegan, vegetarian and gluten-free Chickpea Flour Recipes! Whether you're in the mood for baking or want a new savory dish to try, the health benefits and ease of cooking with chickpea (a.k.a. garbanzo bean) flour will be certain to win you over!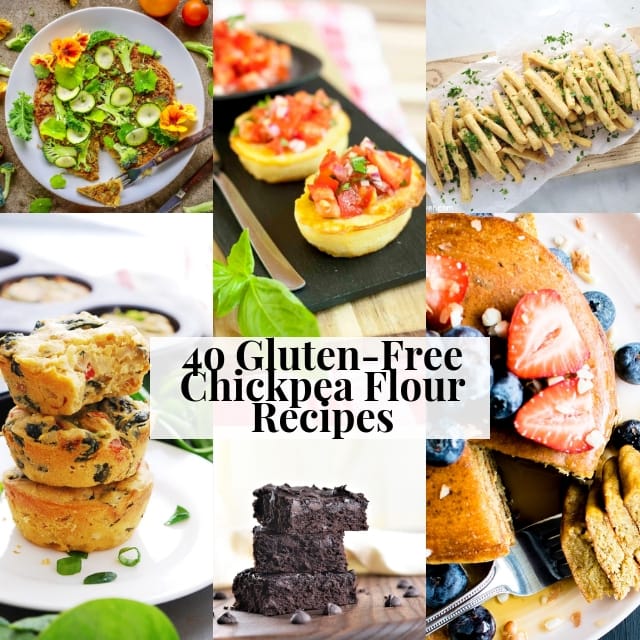 What is Chickpea Flour?
Chickpea flour

is also know as: gram flour, besan, &

garbanzo bean flour

.

Chickpea flour

is made my grinding whole uncooked, dried chickpeas until a fine powder (flour) forms.

Chickpea flour

is very commonly used in Indian and Pakistani cuisines.

Chickpea flour

is very versatile and can be used in both savory and sweet dishes.

Chickpea flour makes a wonderful gluten-free flour due its naturally sticky gluten-like properties; and a great flour to use in vegan recipes as well due to its wonderful binding properties leaving no need for the use of eggs!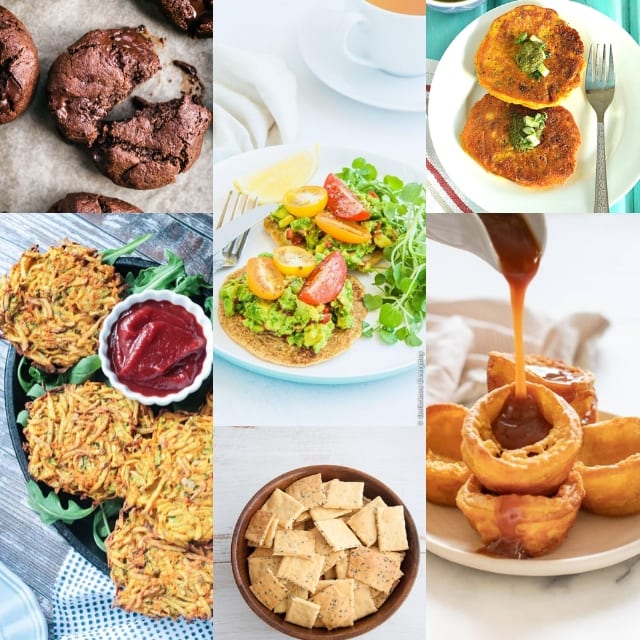 Chickpea Flour Health Benefits & Nutrition:
Chickpea flour is high in both protein and fiber.
Chickpea flour

is rich in: folate, b6, magnesium, iron and potassium.

Chickpea flour

makes a great low-carb or keto flour option.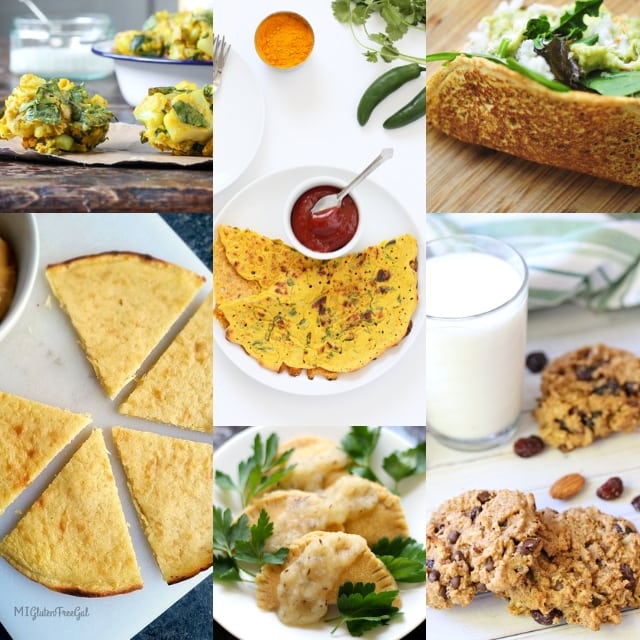 Where to find Chickpea Flour:
Chickpea flour

is often carried in natural health food stores such as Whole Foods, Sprouts, and Natural Grocers. Bob's Red Mill is the most commonly found brand. It can also frequently be found in the bulk bins of natural health food stores as well.

In local Asian and Middle Eastern specialty shops.
You can find several high-quality, certified gluten-free brands on Amazon online. These are some of my favorites:
Chickpea Flour Recipes (all gluten-free!):
I greatly hope you enjoyed this round-up of 40 of the Best Gluten-Free Chickpea Flour Recipes! I would so appreciate you sharing and tagging on social media if you did- thank you!! xo.