33 of the Best Tapioca Flour Recipes (Gluten-Free, Vegetarian)
A collection of vegetarian gluten-free recipes with tapioca flour (a.k.a. tapioca starch) — everything from dessert to bread to vegan tapioca flour recipes, sweet, savory and everything in-between. This collection of gluten-free tapioca flour recipes has something for every diet — vegan, dairy-free, egg-free, soy-free, nut-free, paleo, grain-free and vegetarian, from some of the best food bloggers out there! Enjoy!
I am absolute super fan of tapioca starch a.k.a. tapioca flour! It is a weekly staple in our household whether for our Saturday pizza night, for thickening soups and bean dishes or making our favorite baked goods. Tapioca flour is versatile, easy to use and can impart a wonderfully fluffy and chewy texture that is often well missed on a gluten-free diet. I'm excited to share with you some wonderful options for exploring this lovely starch!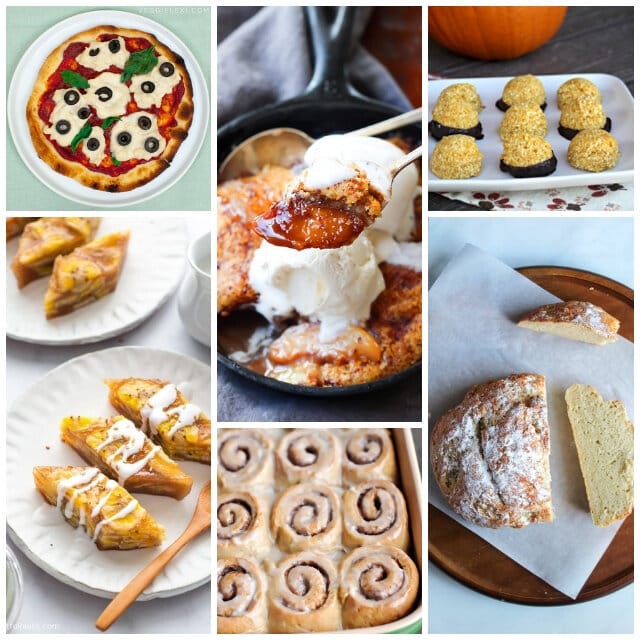 What is Tapioca Flour?
Tapioca flour is the starch portion of yuca root a.k.a. cassava root or manioc root. The yuca plant is indigenous to South America. You may have heard of cassava flour, which is the whole root ground, whereas tapioca flour is exclusively the starch portion of the root. Tapioca flour is a versatile starch that has many possible applications in gluten-free cooking.
Where Can I Buy Tapioca Flour?
Tapioca flour can be found sold in specialty Asian and Latin American markets.
Tapioca flour is commonly sold in gluten-free sections of conventional stores such as Safeway, Target and Walmart.
Tapioca flour can be found in the baking section of natural food stores such as Natural Grocers, Sprouts and Whole Foods.
Tapioca flour can also be found online on Amazon

and

Thrive Market.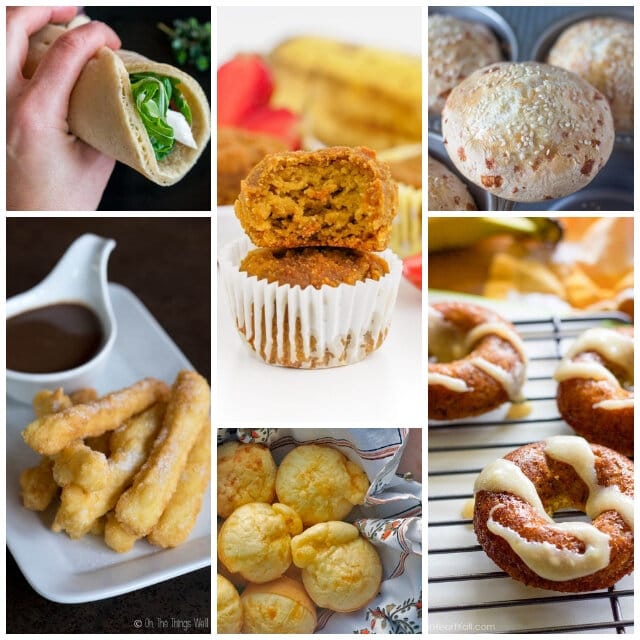 33 Vegetarian Gluten-Free Tapioca Flour Recipes and Ideas
If you enjoyed this recipe round-up, please consider sharing it on social media as a way to give back to all of the wonderful bloggers listed here! Your support is greatly appreciated! XO.