Delicious Gluten-Free Pizza Crust – An Easy Dough Recipe
This post may contain affiliate links, and we receive an affiliate commission for any purchases made by you using these links. We appreciate your support!
No yeast or xanthan gum is to be found in this amazingly easy Gluten-Free Pizza Crust recipe made with tapioca flour. This easy and delicious pizza crust has a delightfully chewy texture that is reminiscent of gluten-filled pizza crusts. It can be made thick or thin; and makes great cheesy breadsticks, also! It is a versatile family favorite of ours that we make EVERY Saturday night (for years now!) for our homemade pizza night. I am so happy to finally share it with you, and I hope you love it, too!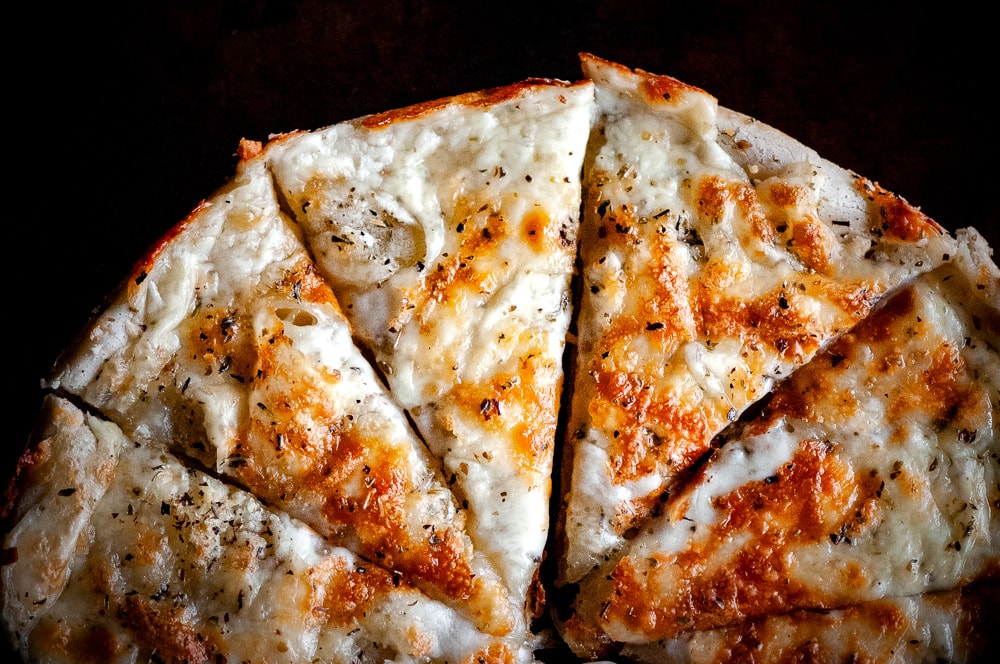 I'm really excited to be sharing this gluten-free pizza recipe with you guys as it's been a long time coming! It is a Saturday night staple in our house that the whole family greatly enjoys. We serve it with a salad and call it a meal! It so deliciously cheesy and chewy…even those that are not gluten-free LOVE it.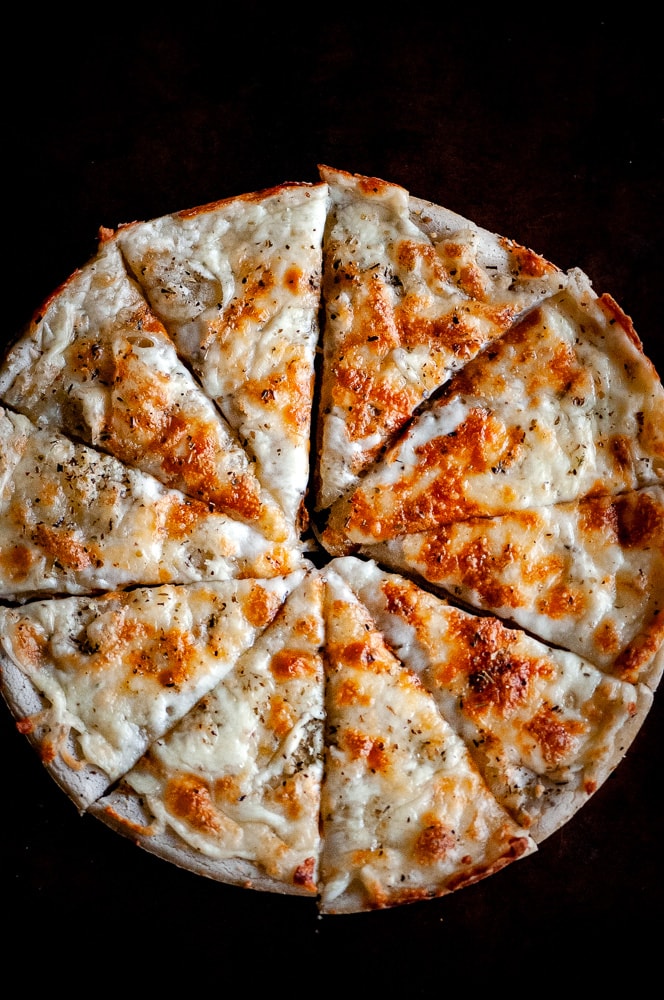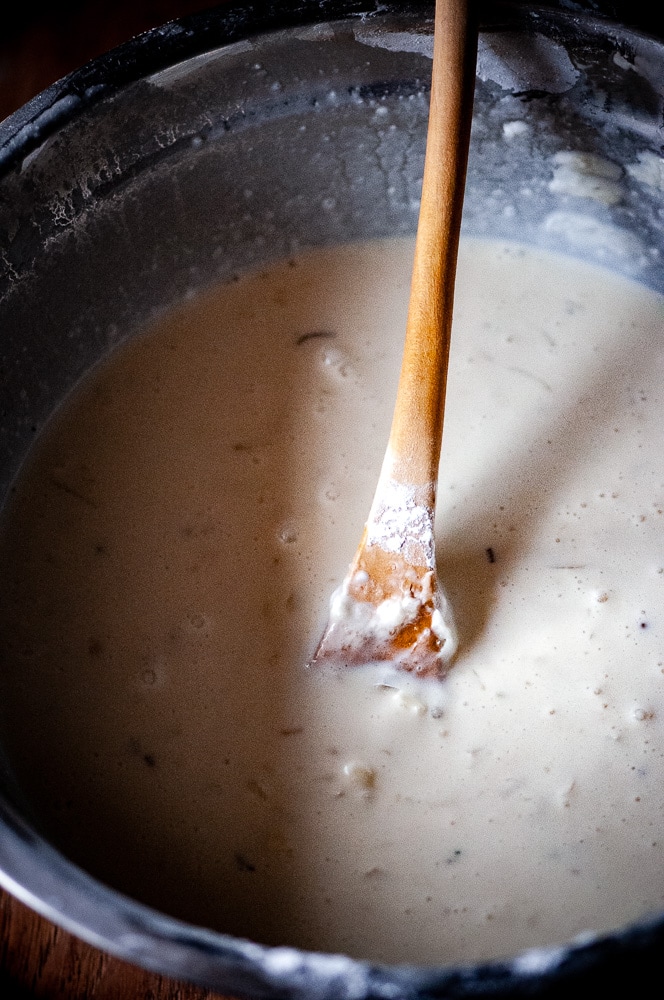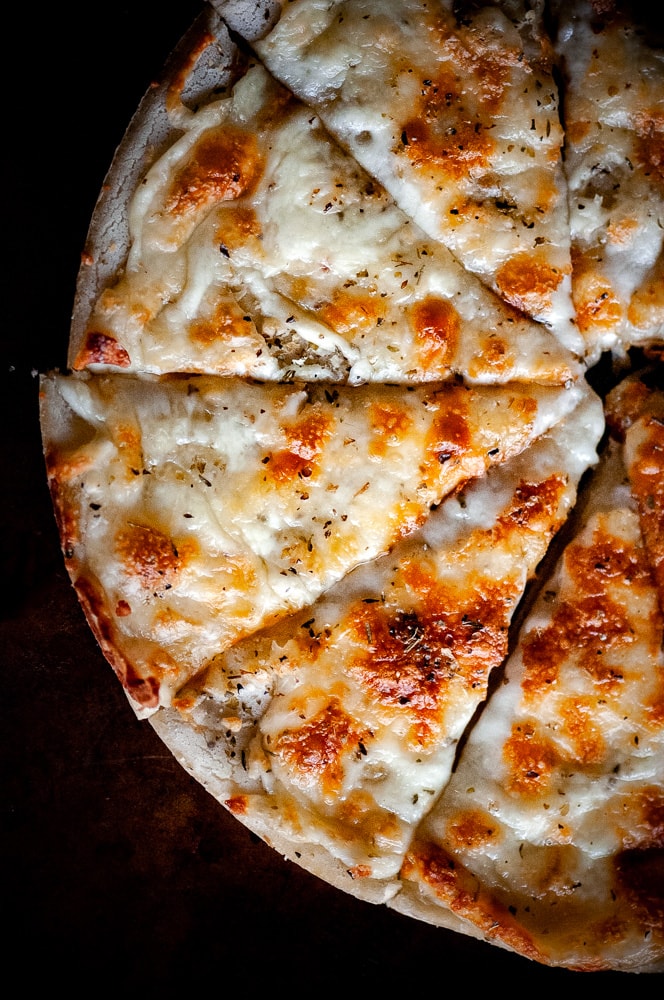 Why This Recipe Works
A super easy recipe! All you need is one bowl to quickly hand mix.
Reminiscent of your favorite gluten-filled takeout pizzas! It has a delightfully chewy, bready, cheesy texture that is certain to please all the carb-lovers out there.
Gluten-Free, Grain-Free, Yeast-Free, Xanthan Gum Free, Soy-Free and Nut-Free.
A versatile recipe. You can use the crust for pizza or breadsticks, and there is room for error where the ingredients are concerned (be certain to read the 'Tips' section further along this post!).
Positively DELICIOUS!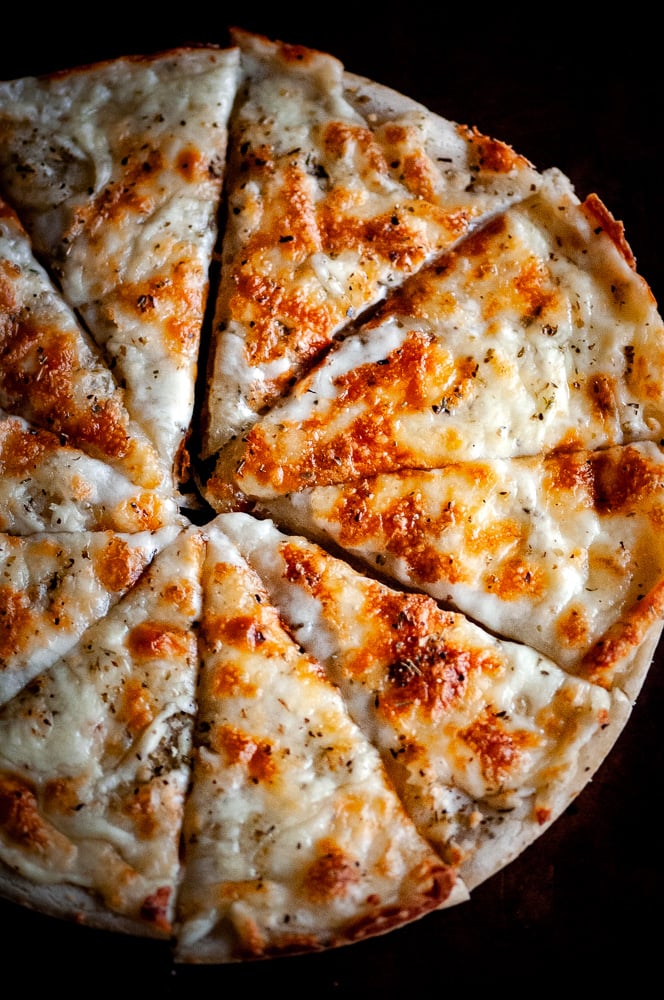 How to Make The Best Gluten-Free Pizza:
Preheat the oven.
Throw all of the ingredients into a bowl and mix until combined.
Pour into pans.
Bake, top, and bake again!
Slice and enjoy!
Easy peasy.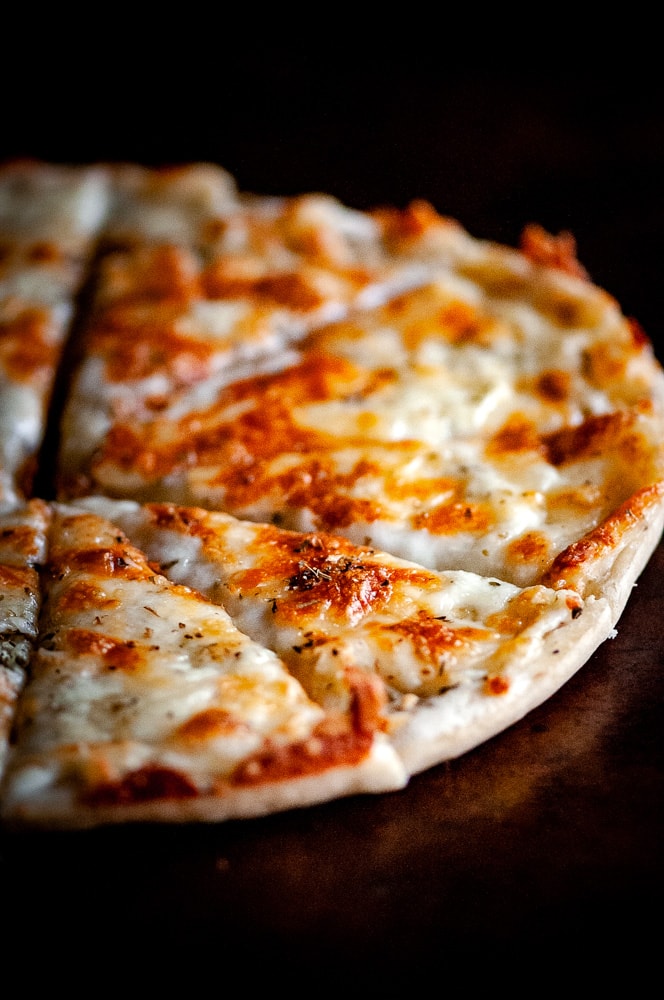 Top Tips for Making Gluten Free Pizza
There is room for error with this pizza crust recipe. I have genuinely made this over 100 times now, and here are some variations that work:
Low on flour? Add a little more cheese to compensate.
Low on cheese? Add a little more flour to compensate.
Do not have or want to use butter? Use olive oil

.

Do not have or low on mozzarella or parmesan cheese? I frequently use shredded cheddar in the crust and it works great.
Want a thick crust? Pour it as thick as you like in a round or square cake pan. Just make the initial bake a little longer. When I want a thick crust, I pour the batter into two pans instead of three and I bake for 20 minutes instead of 15 minutes the first go-around.
Want a thin crust? Pour and divide the batter into 4 pans instead of 3. Do not change the initial bake but instead bake for only 3 minutes instead of 6 on the second bake.
Want a bit more of a bite to your pizza? Use 1 cup of milk
Want a softer, chewier pizza? Use 1 1/2 cups of milk.
Low on milk? This is a flexible ingredient in this recipe. I've frequently used only 3/4 cup with success in a pinch.
Do not have milk? Water works just fine as far as texture and outcome goes! I just find milk adds a bit of a richer flavor.
You can omit or add any spices of your choice in this recipe.
You can use any toppings of your choice. You can make thin pizza, thick pizza, traditional red sauce pizza, pesto pizza, alfredo pizza, breadsticks, garlic breadsticks, cheesy breadsticks, you name it.
This pizza recipe works well when halved or doubled!
What are the Toppings as Shown?
After the initial bake, we like to run a stick of butter over the tops of the crusts, sprinkle with more Italian seasoning, and top with mozzarella and/or parmesan cheese. We then slice one into triangles, one into squares and one into rectangles (the kids love the variety of shapes!) and then serve with a side of marinara or pizza sauce for dipping (for the adults; the kids love as is!).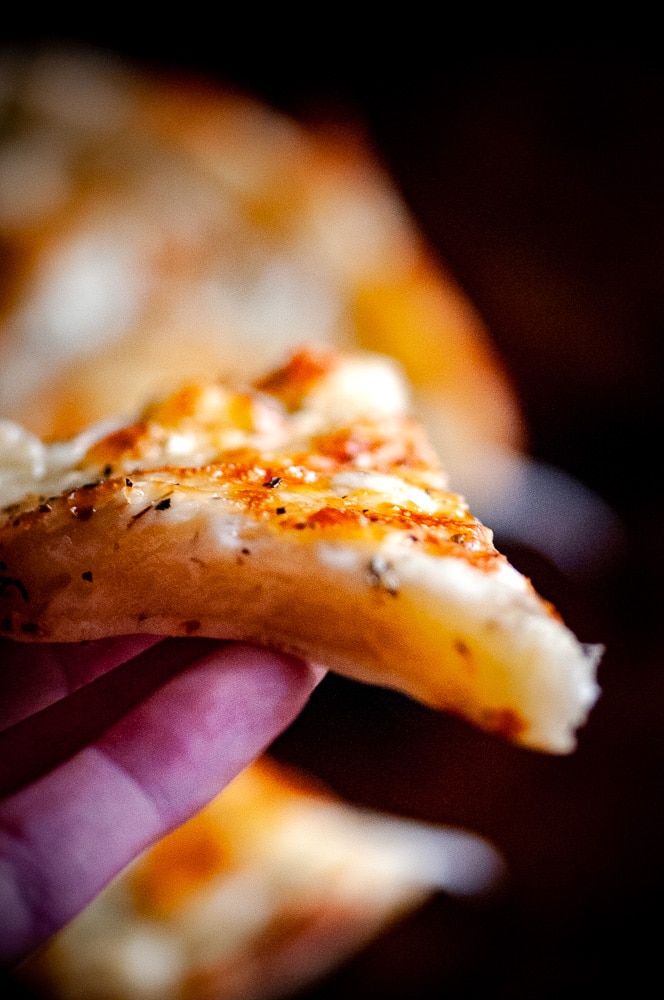 How to Store
Store in airtight containers in the refrigerator for up to one week. Reheat on a cookie sheet in a 350° F oven for 5-10 minutes or until warmed throughout.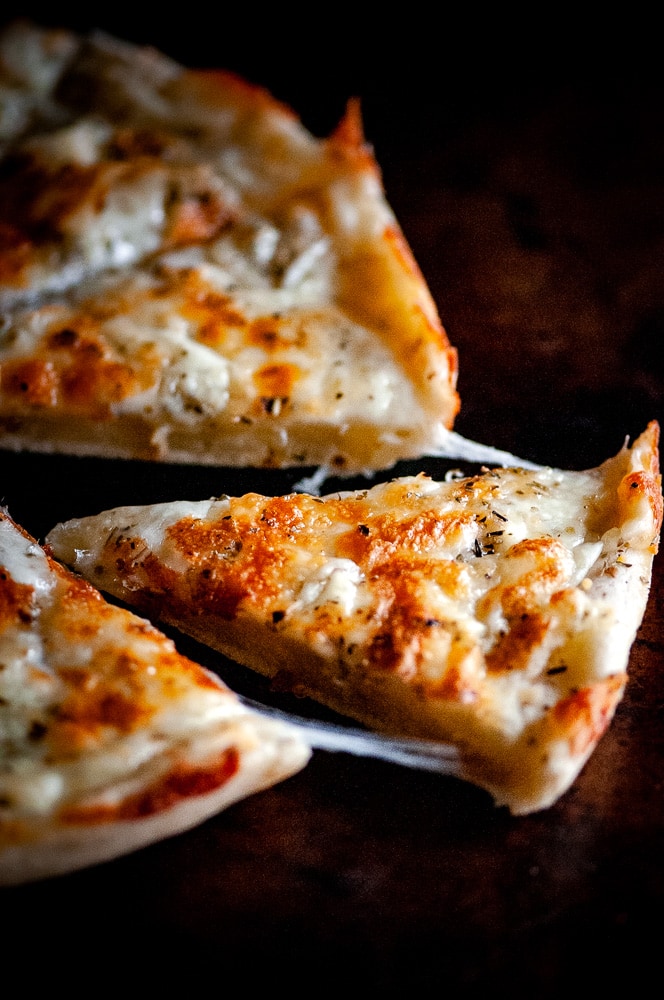 Can I use a different flour in this Homemade Gluten Free Pizza Crust?
This recipe was developed solely with tapioca starch in mind. Tapioca is what gives it a chewiness and stretchiness that is reminiscent of gluten containing flours! Having said that, while I haven't tested it, if you're feeling experimental, you can try replacing the tapioca starch with arrowroot starch (similar properties). If you do so, I would love to hear how it goes! A reader did inform me that replacing half of the tapioca flour with a gluten-free flour blend works well, too!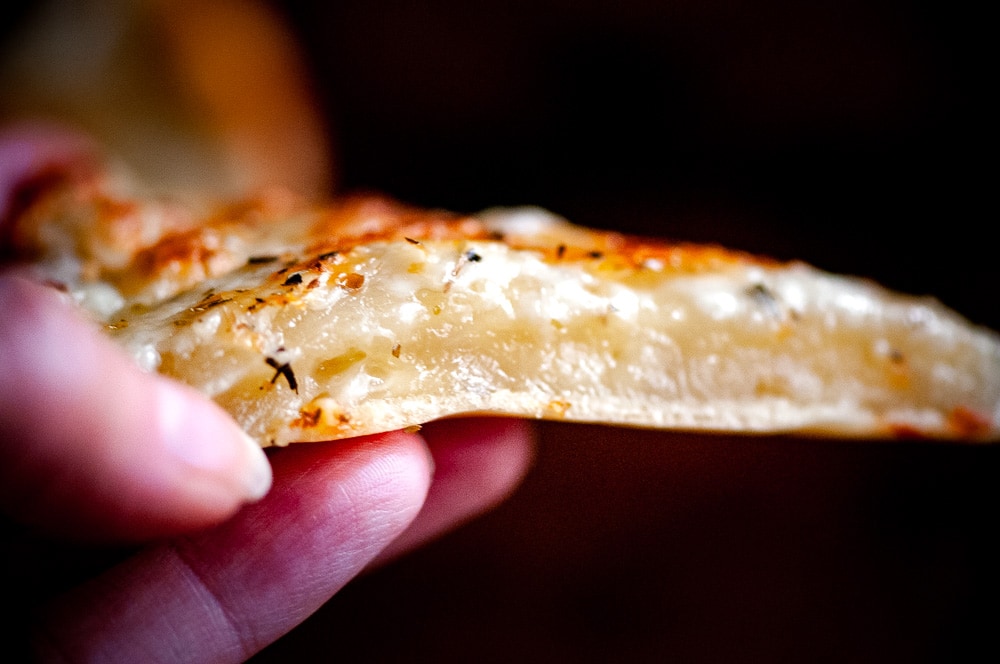 Can I use a pizza stone, cookie sheet or pizza pan to make this Easy Gluten-Free Pizza Crust?
Unfortunately, no. This pizza crust batter is very liquid-y and sticky prior to baking and only works in baking pans with high edges that act as a sort of pizza mold. On the plus side, this makes this a very easy gluten-free pizza crust to make! It might not be what you're used to working with, but trust me, it turns out beautifully once baked! For more information about what pans (and ingredients) I like to use, please visit the 'Shop This Recipe' section right below the recipe.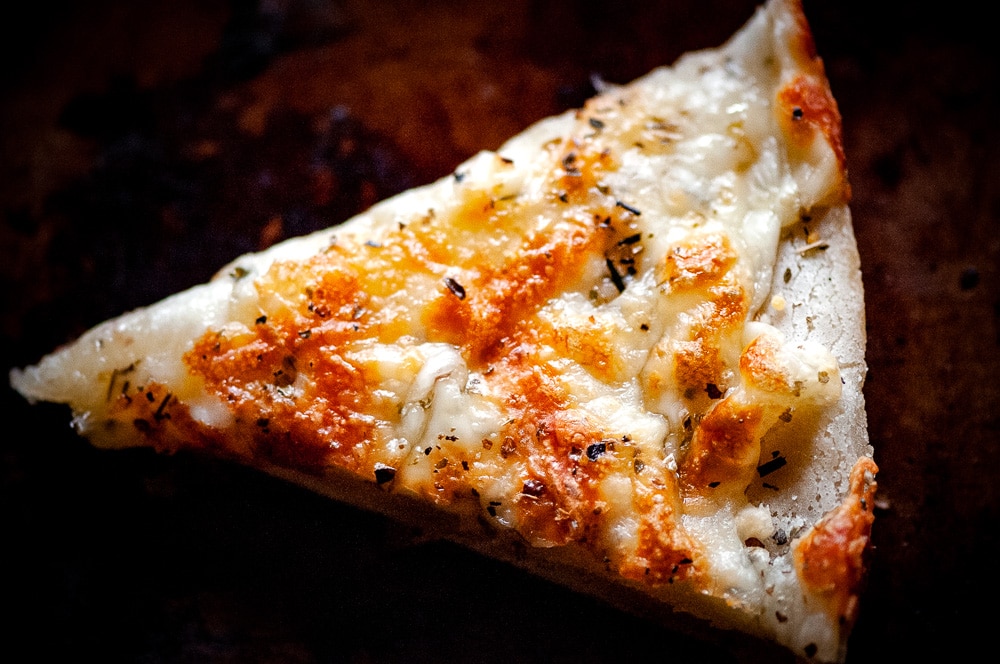 More Gluten-Free Pizza Recipes You Might Enjoy:
Red Lentil Flatbread Pizza Crust (Gluten-Free, Vegan)
Gluten-Free Brown Rice Pizza Crust
Coconut Flour Pizza Crust (Gluten-Free)
Quinoa Flatbread Pizza Crust (Gluten-Free, Vegan)
Millet Pizza Crust (Gluten-Free, Vegan)
Butternut Squash & Lentil Flatbread Pizza Crust (Gluten-Free)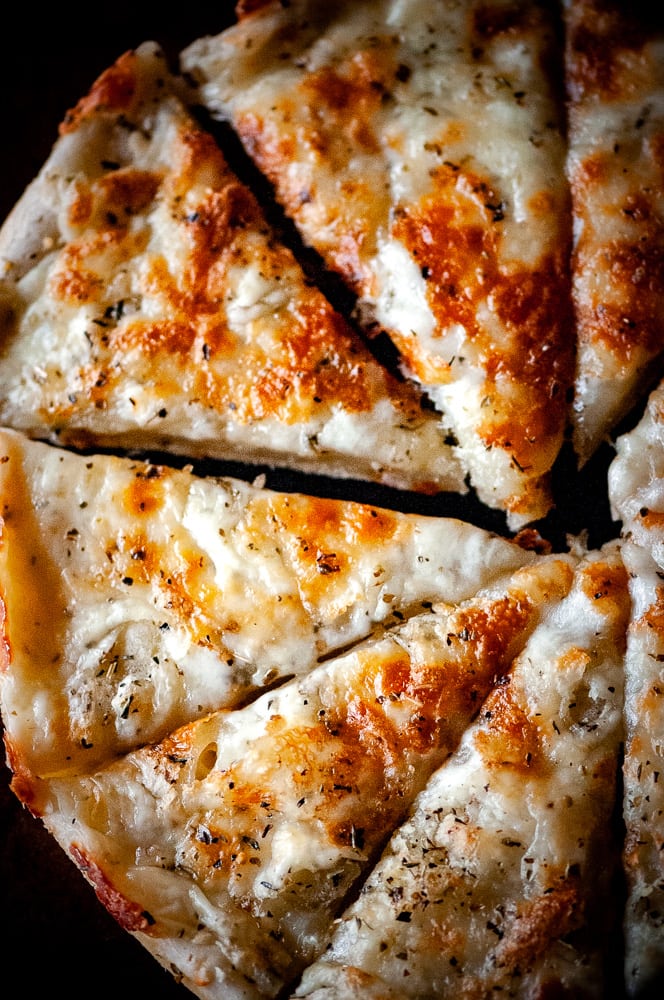 This is sincerely one of my favorite recipes ever to grace this blog and if you try it, I would LOVE to hear how it goes! This gluten-free pizza dough recipe should not disappoint! And if you have any questions, I'm always a message away. Thank you for visiting and I hope you ENJOY! xo.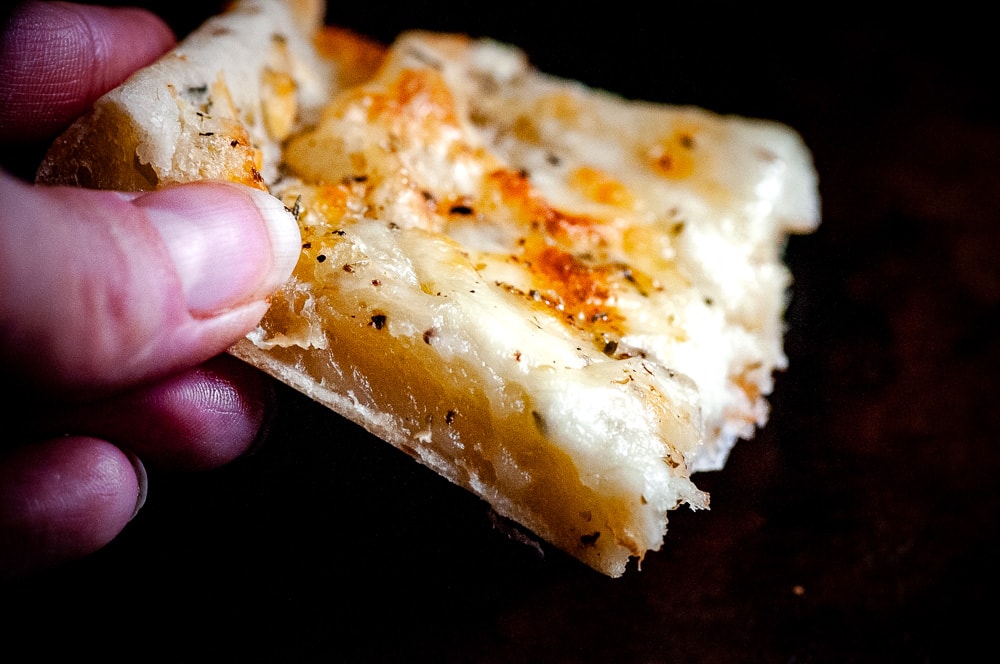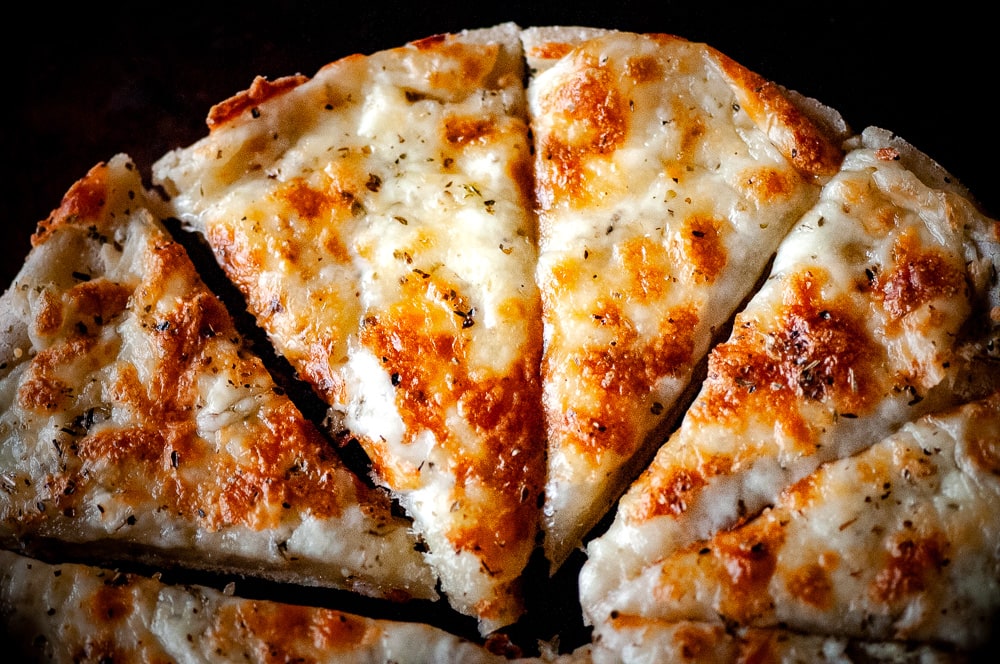 If you try this recipe please let me know! Leave a comment, rate it, share this post, use Pinterest's "tried it" feature, or take a photo, & tag me on Instagram and I'll share it! Thank you so much! <3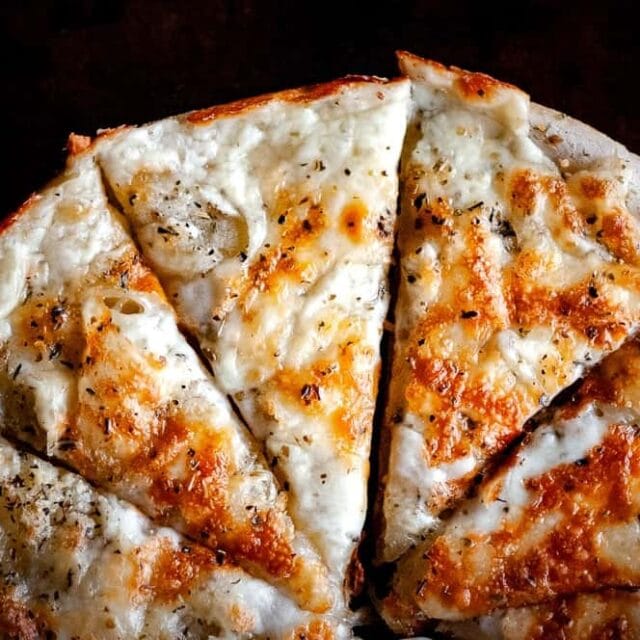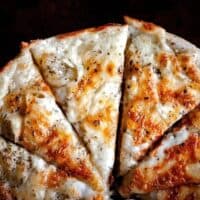 Delicious Gluten-Free Pizza Crust – An Easy Dough Recipe
Looking for a delicious, gluten-free pizza crust recipe for your homemade pizza night? You'll love this easy gluten free pizza dough!
Print
Pin
Rate
Servings:
3
8 inch Pizzas
Ingredients
3 3/4

cups

tapioca flour

1 1/2

cups

mozzarella and/or parmesan cheese

shredded

1 1/4

teaspoons

sea salt

1

teaspoon

baking powder

1/2

teaspoon

Italian seasoning

1-2

garlic cloves

grated or minced

1/2

cup

melted butter

3

eggs

1 1/4

cups

milk of choice

I use unsweetened almond
Instructions
Preheat oven to 350°F. Drizzle a little olive oil into three 8-9" round and/or square cake pans or cast iron skillets. If your pan(s) of choice are not very non-stick, I recommend lining them with parchment paper. I love using my

copper bake pans

for this recipe.

In a large bowl combine flour, cheese, salt, baking powder, Italian seasoning, and garlic. Stir.

Pour in melted butter and stir again.

Pour in eggs and milk and then stir swiftly, scraping down the sides as needed until all of the flour is combined with the milk and eggs. The batter will be quite wet.

Divide the batter between the cake pans. I like to use an ice cream scoop to pour a scoop into each pan evenly until all batter is dispersed.

Bake in the pre-heated oven for 15 minutes.

Remove from the oven and top as desired.

Turn the oven up to 400°F.

Bake for 6 minutes longer, and then turn the broiler on and broil until the toppings are melted and turning golden (2-3 minutes).

Remove from the oven, slice and enjoy!
Nutrition
Serving:
2
slices
|
Calories:
278
kcal
|
Carbohydrates:
35
g
|
Protein:
6
g
|
Fat:
13
g
|
Saturated Fat:
7
g
|
Polyunsaturated Fat:
4
g
|
Cholesterol:
80
mg
|
Sodium:
448
mg
|
Sugar:
1
g
Have you tried this recipe?
Please Rate + Comment Below!
Watch Our Latest Videos
Follow us on YouTube!