33 Buckwheat Flour Recipes (Gluten-Free)
This post may contain affiliate links, and we receive an affiliate commission for any purchases made by you using these links. We appreciate your support!
A collection of delicious Gluten-Free Buckwheat Flour Recipes. Everything from pancakes to decadent desserts to savory bakes can be found in this creative recipe collection.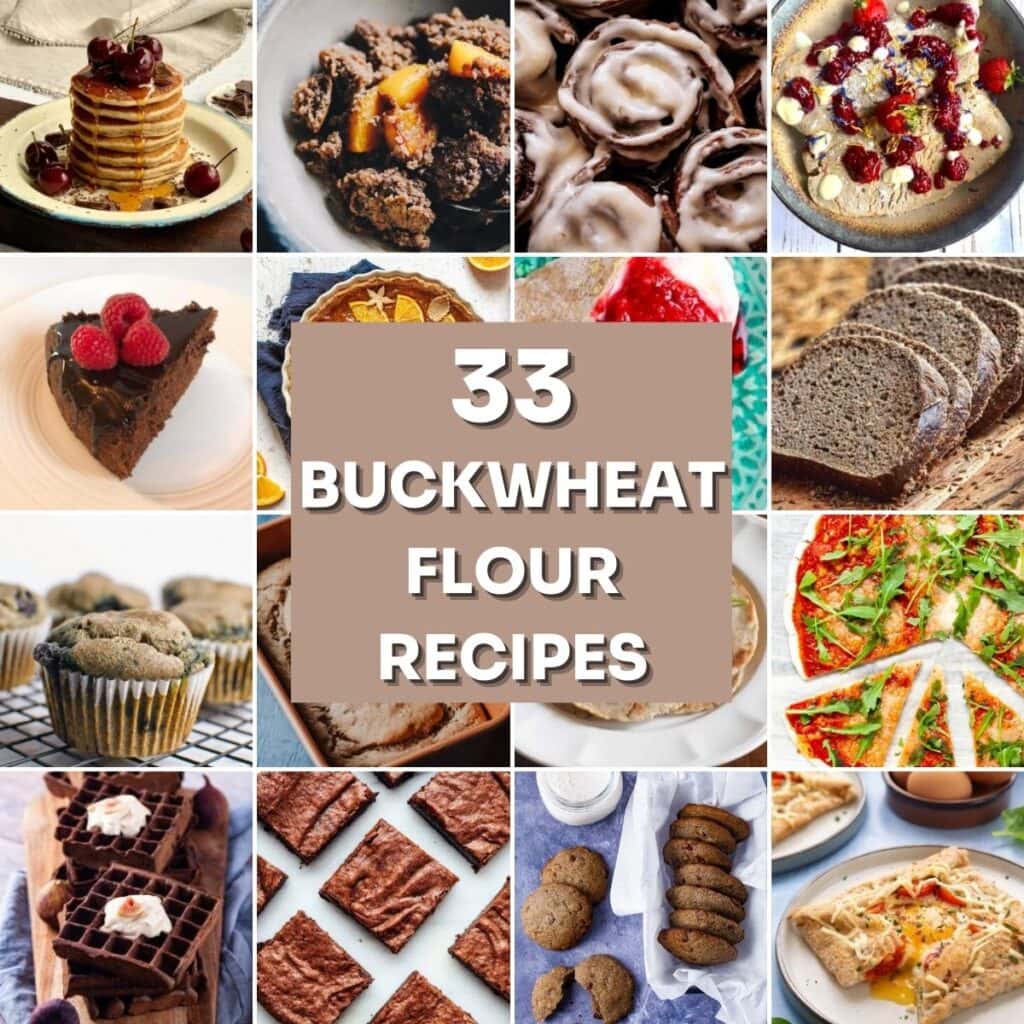 📖 What is Buckwheat?
Buckwheat is a plant with grain-like seeds call groats. It is entirely gluten-free and a good source of fiber, protein and B vitamins.
🔪 How-to Make Buckwheat Flour
Buckwheat flour is made by grinding and blending raw, hulled buckwheat groats in a blender or food processor until a fine powder (flour) forms. 1 1/2 cups of buckwheat groats makes approximately 2 cups of flour.
💭 Where to Buy Buckwheat Flour
Buckwheat flour is now commonly found in the gluten-free section or the baking section of most grocery stores, including Safeway, Kroger, Whole Foods and Sprouts. Some stores, such as Natural Grocers, carry it in the bulk section. A variety of buckwheat flours can also be found online on Amazon. Arrowhead Mills makes a great quality certified gluten-free buckwheat flour!
📋 33 Gluten-Free Buckwheat Flour Recipes
🥣 You Might Also Enjoy
If you enjoyed this collection of Buckwheat Flour Recipes, please share this post on social media to show support to the wonderful bloggers featured here. Thank you!