What's in Season? August Produce Guide
This post may contain affiliate links, and we receive an affiliate commission for any purchases made by you using these links. We appreciate your support!
We're kicking off a series of seasonal produce guides starting with August! This August produce guide features seasonal fruit and seasonal vegetables that are at the peak of freshness this time of year. Enjoy!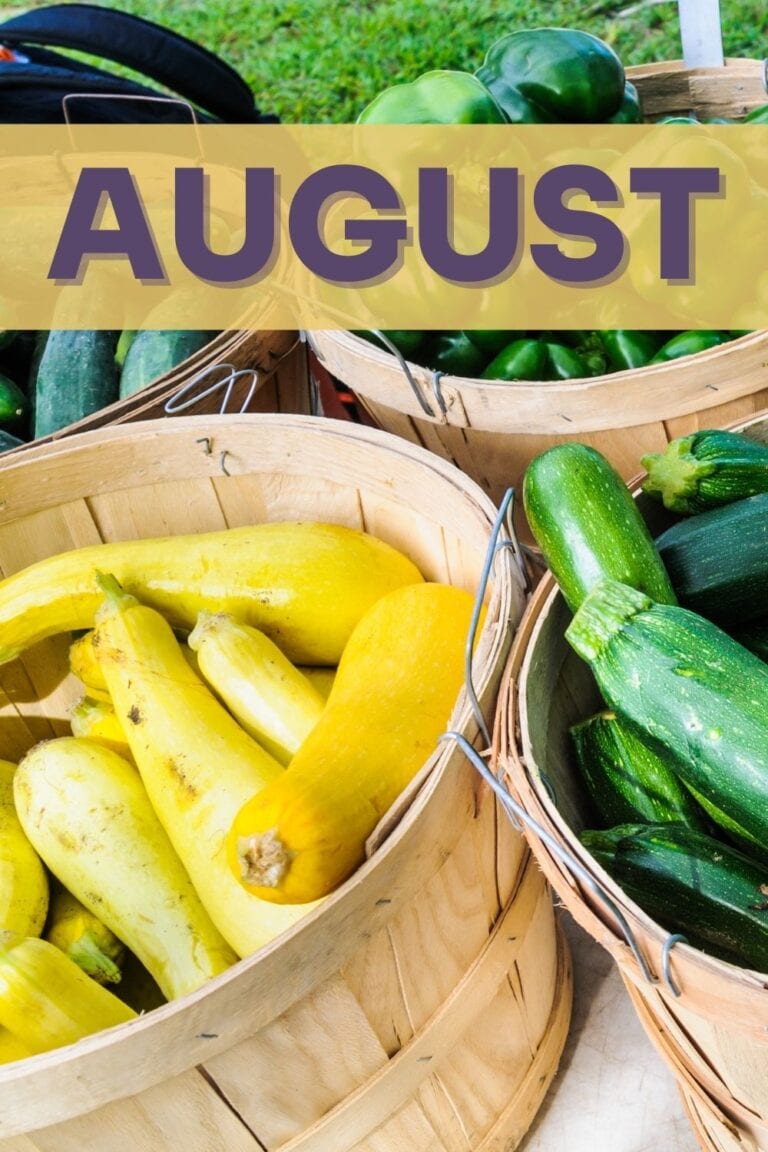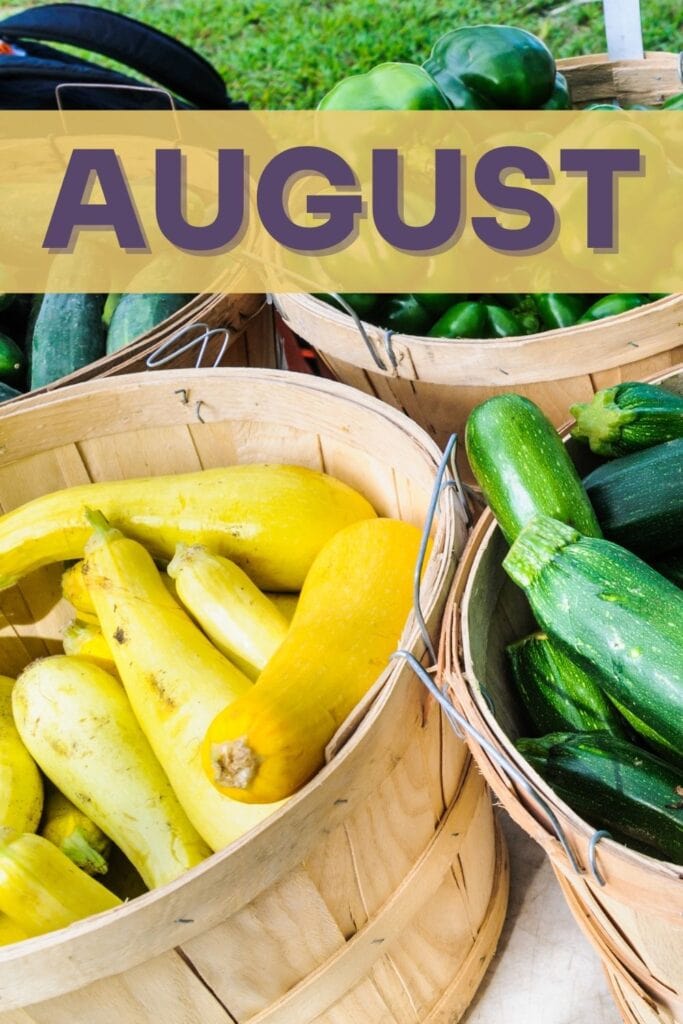 During the summer months that are leading into fall, you might be wondering what's in season when it comes to fruits and vegetables? Having an August Produce Guide can be a great way to get the freshest and most delicious fruit and veggies of the year that pair perfectly for snacking or other delicious recipes.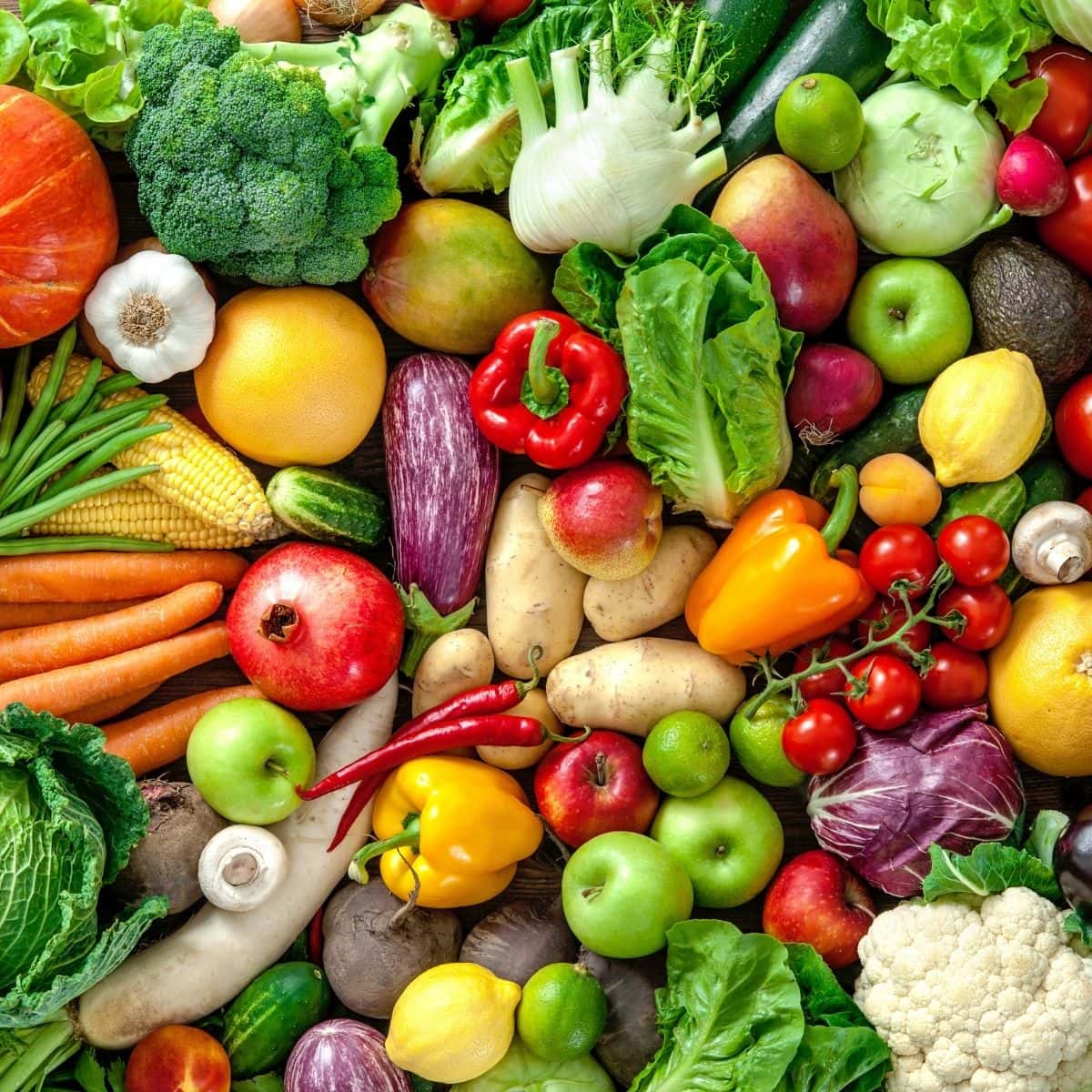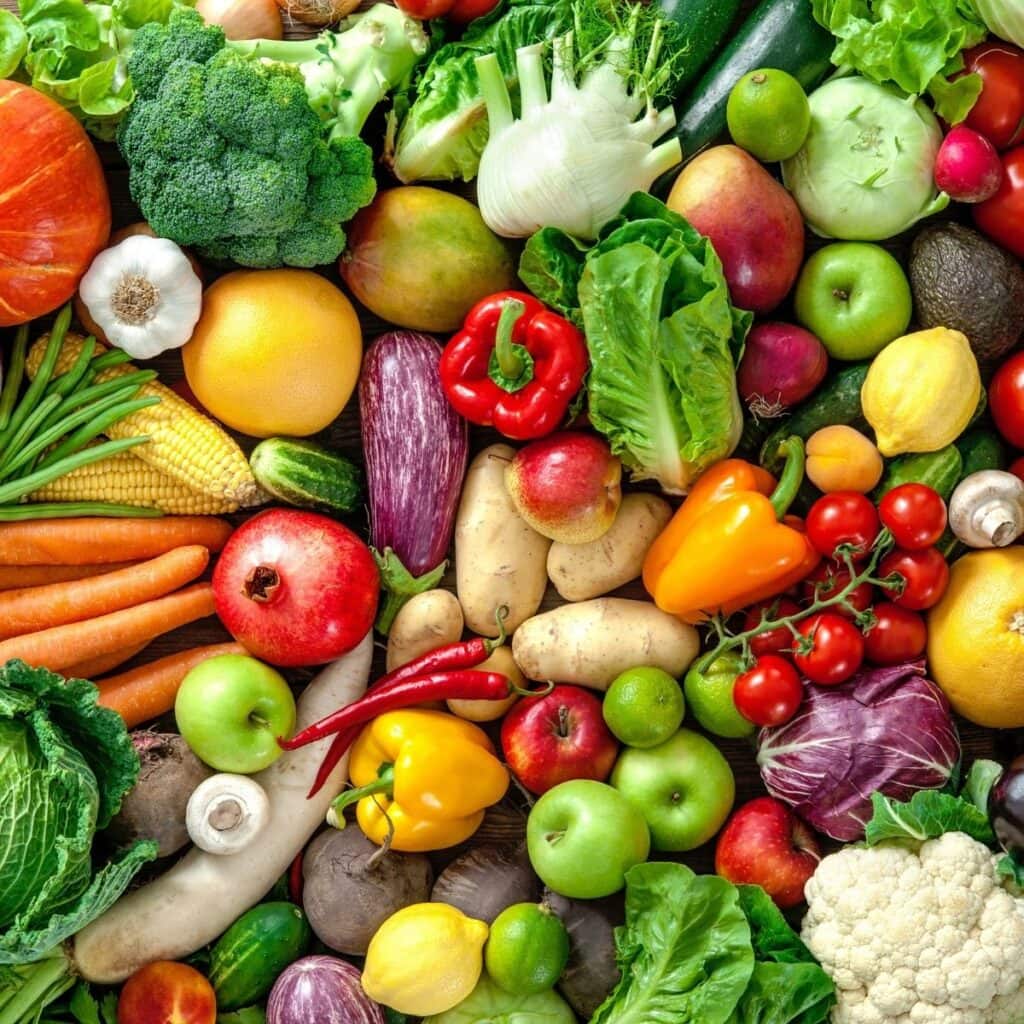 How many times have you gone to the store and tried to figure out what fruit or vegetable is going to taste the best? It's actually not that hard to do if you know what produce is in season! Various times of the year will produce different delicious food options and August is one month that delivers some of my favorite summer tastes!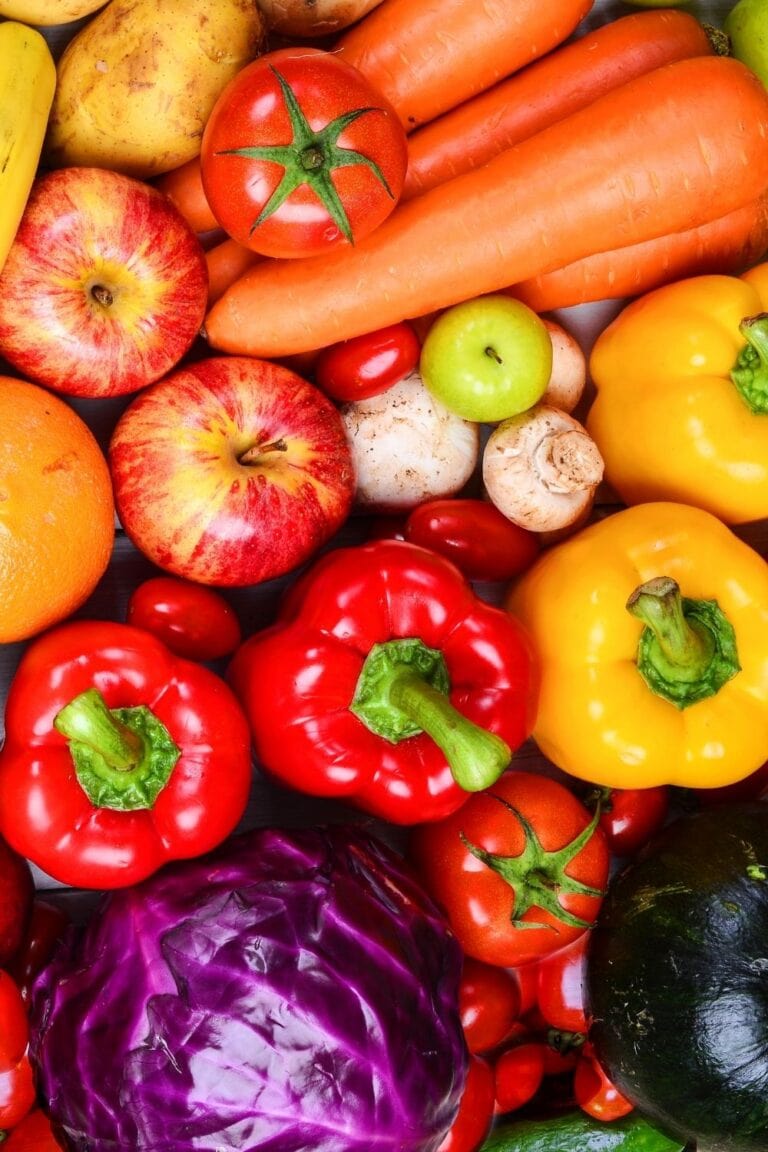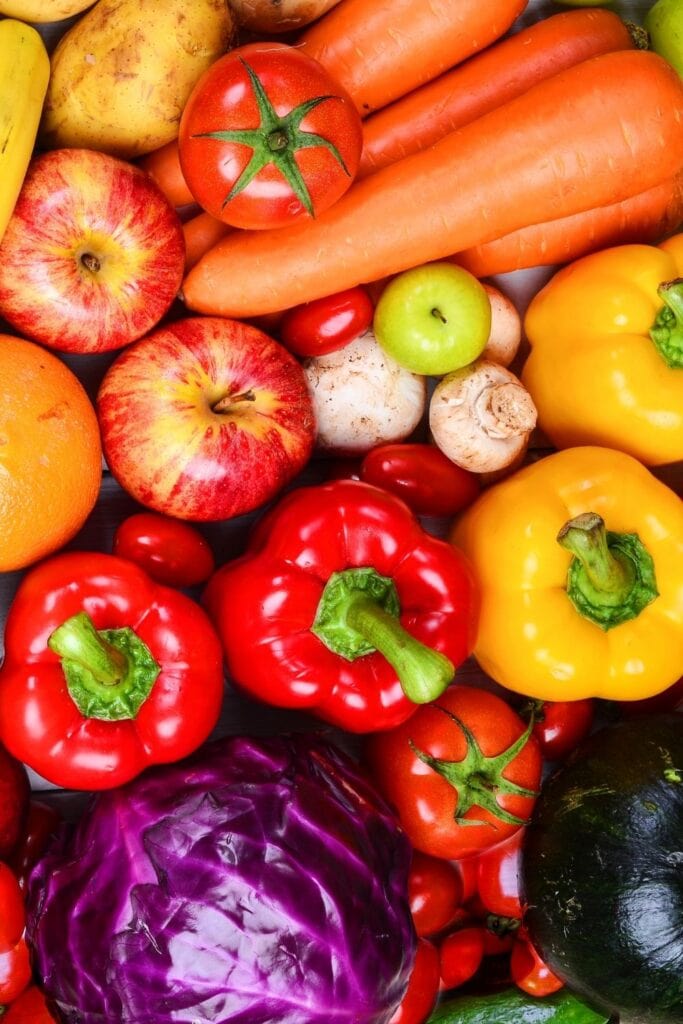 What's in Season? August Produce Guide
Use this August produce guide as a way to know what delicious fruits and ripe vegetables to buy. These flavors will fill your bellies and fuel your passion even more for eating healthy and yummy foods from the land.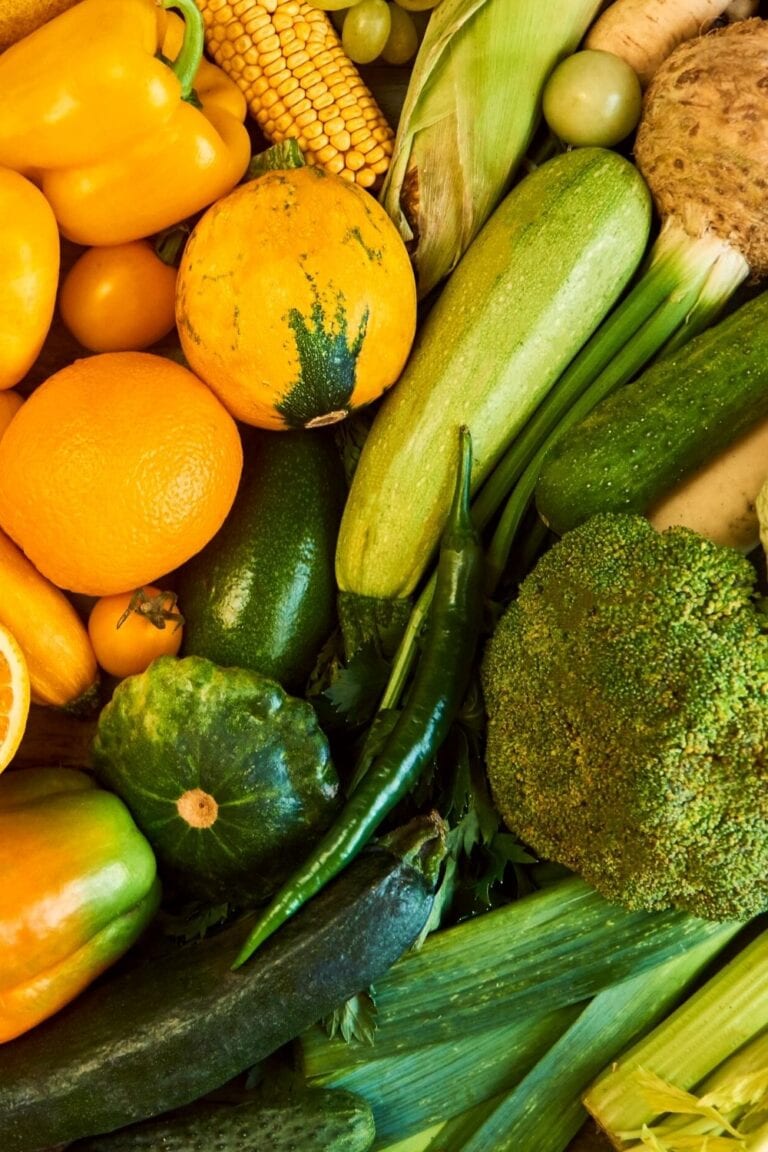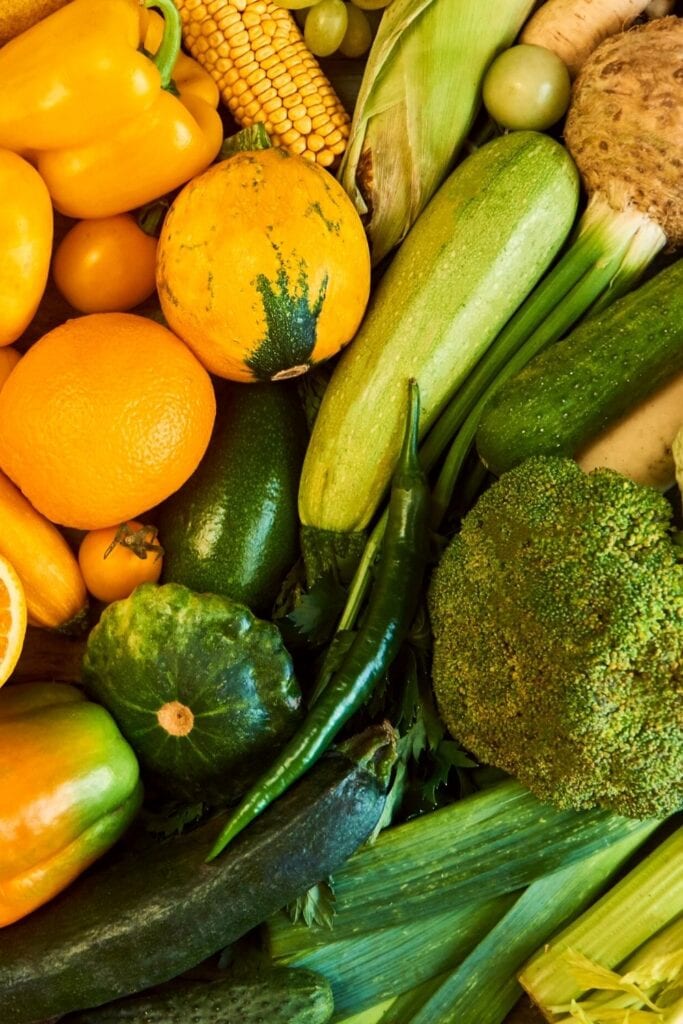 August Seasonal Fruit
These fruits are at the peak of freshness come August, so they make a wonderful addition to your diet this time of year with their ripe juiciness and vibrancy!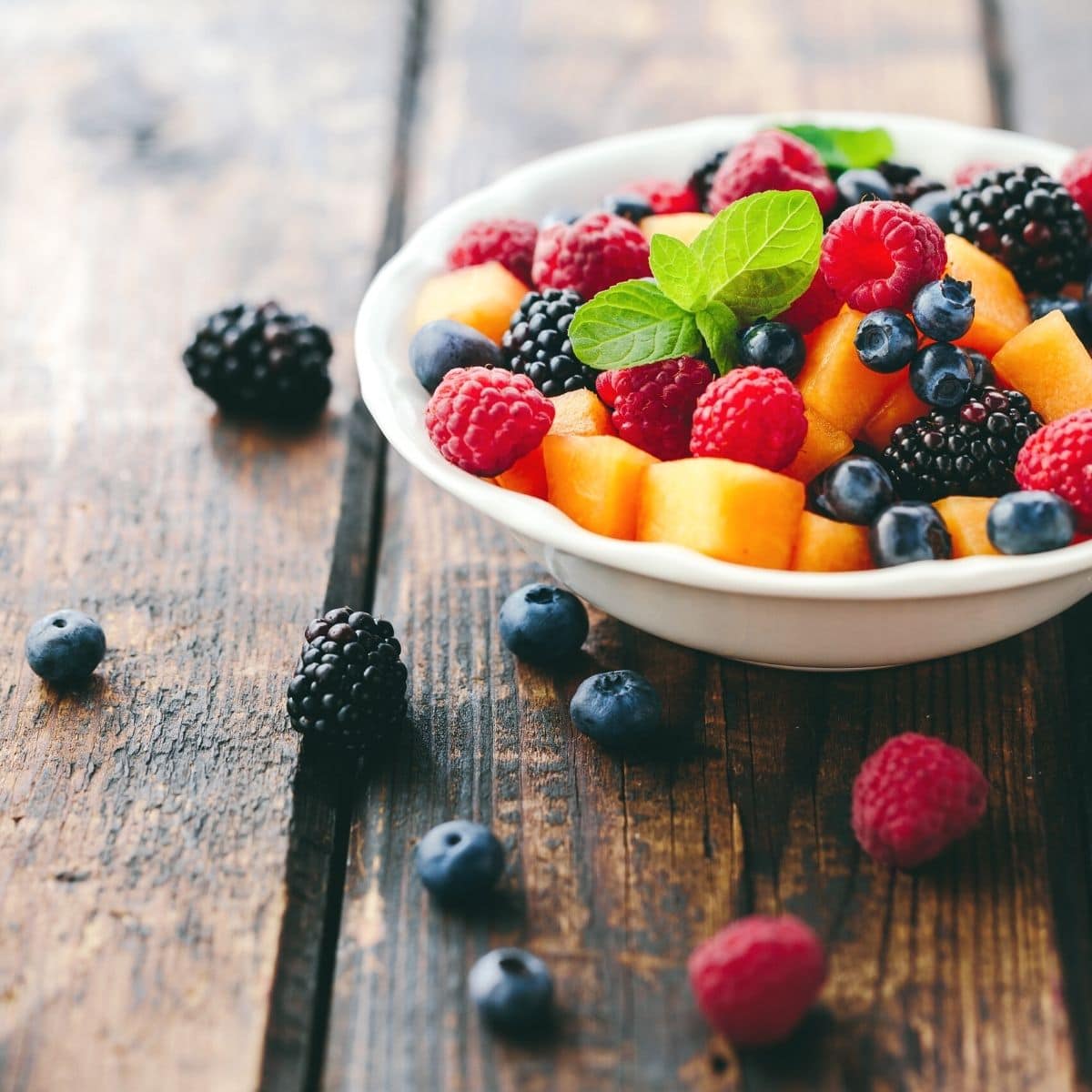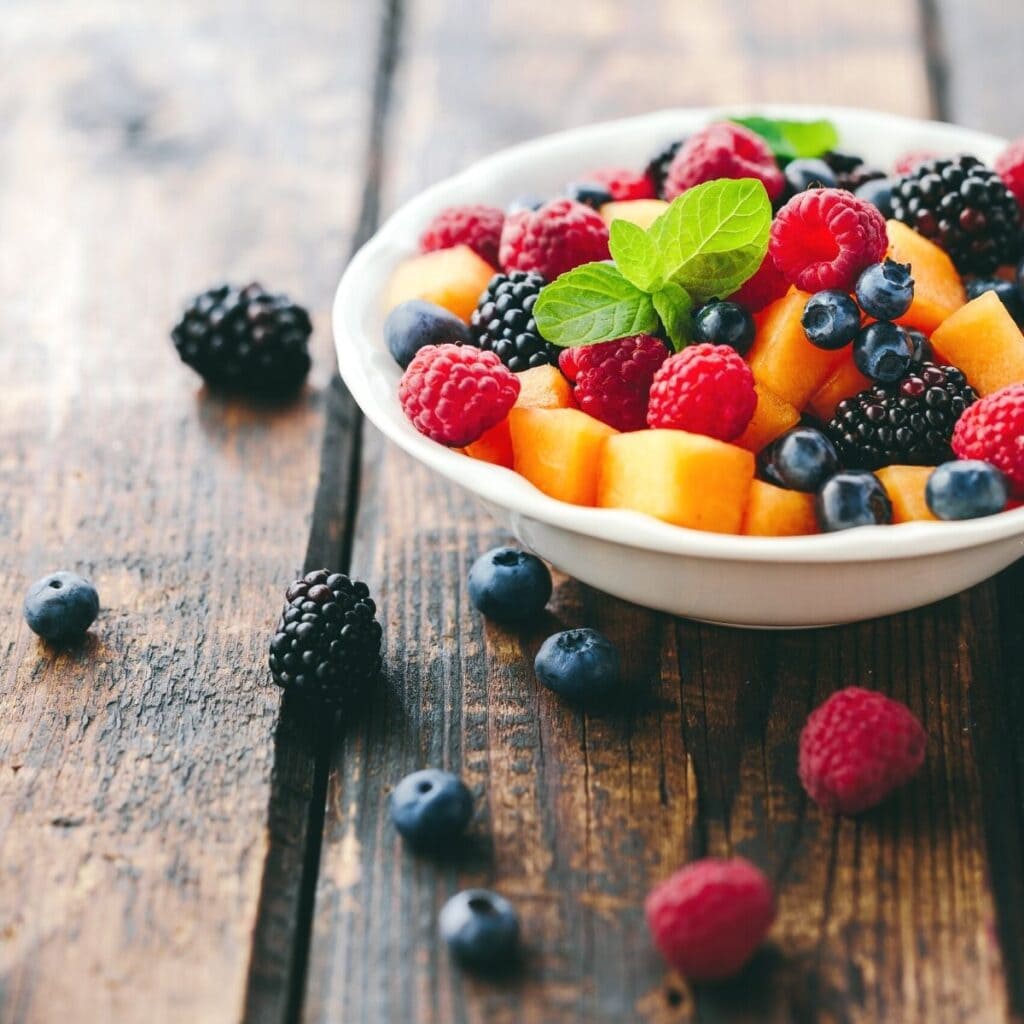 Blueberries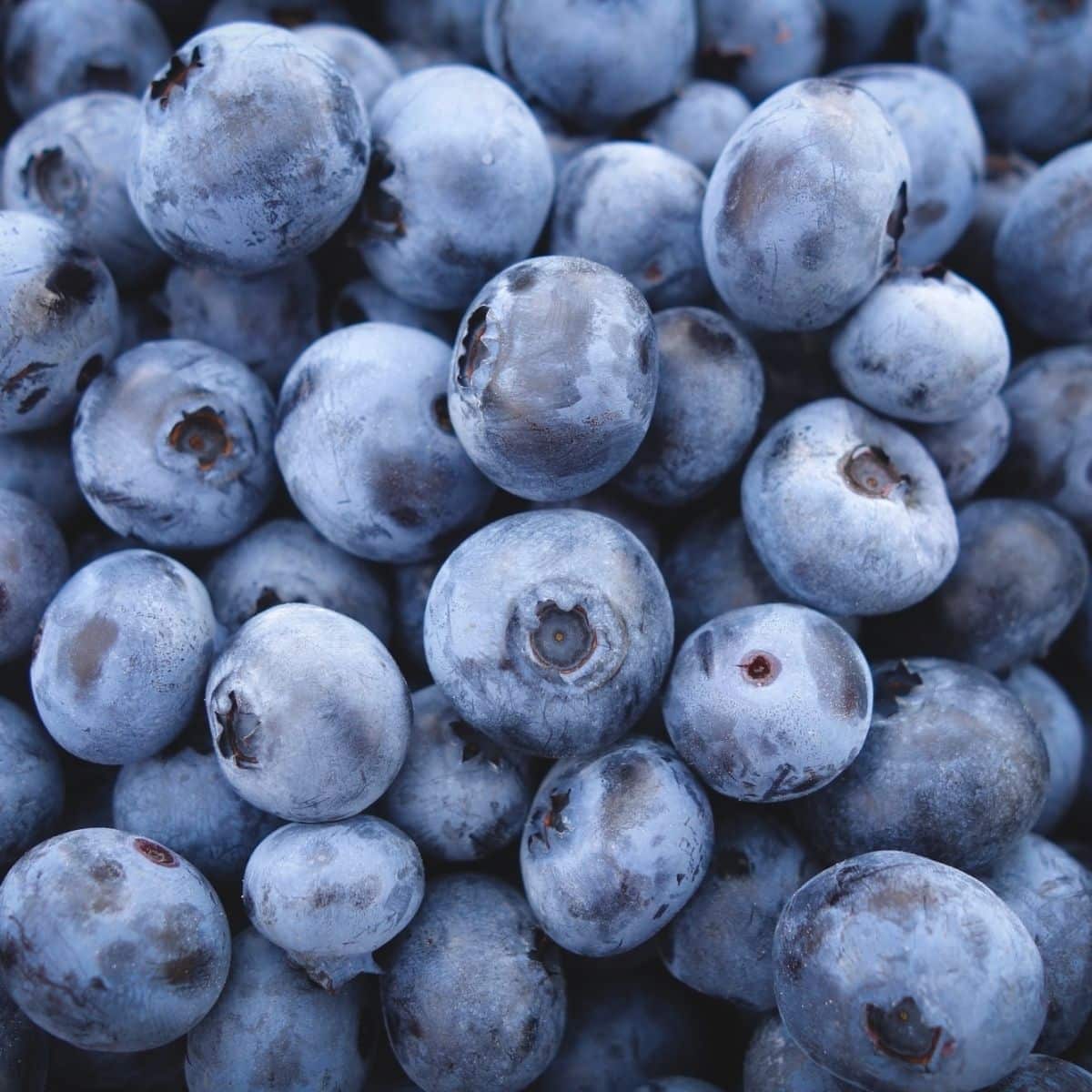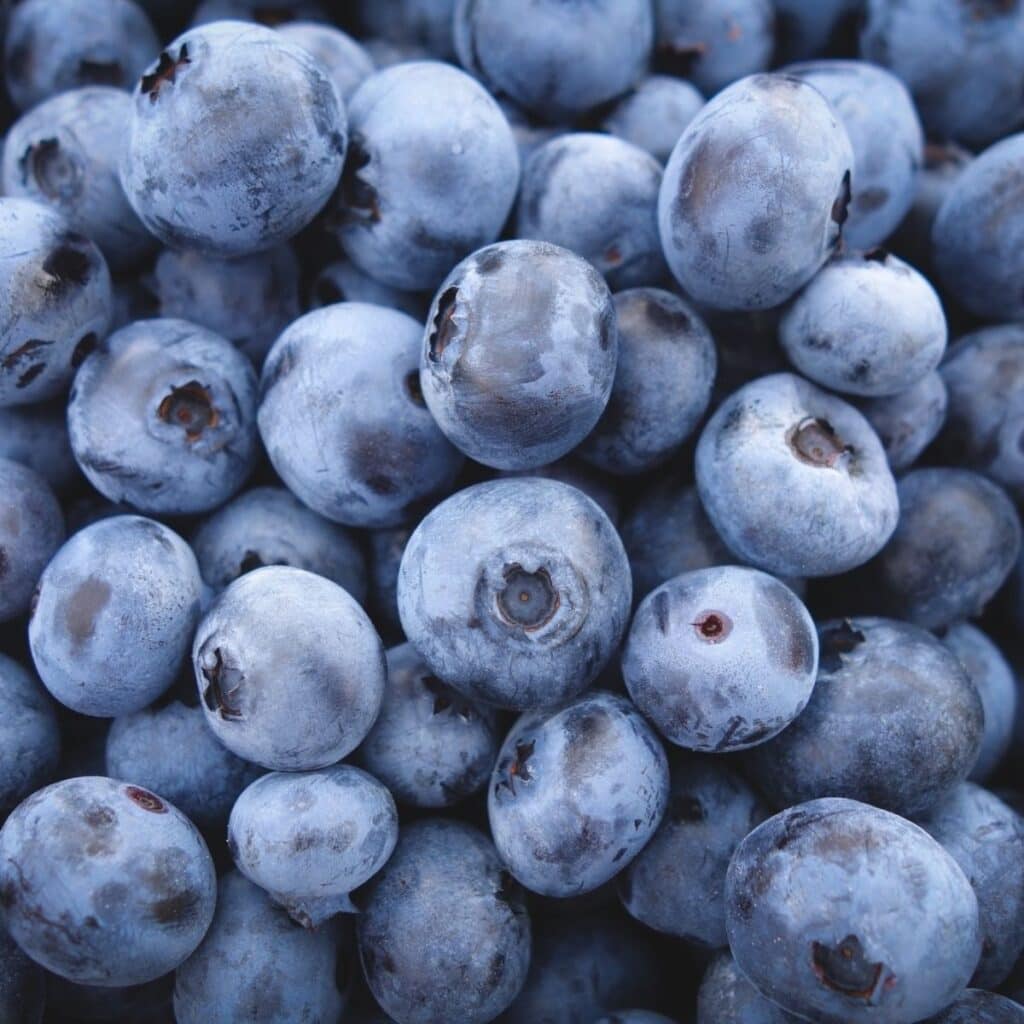 Blueberries are actually sweet all year long but pairing them up with other ripe foods during the summer months really brings out their flavors. Blueberries are great for eating on their own or for use as a sweet topping for salads, oatmeal, toast, and more.
Adding blueberries is also a simple way to add some natural sweetness to Greek yogurt, cereal, and even morning protein smoothies.
Blueberry Recipes:
Blueberry Coconut Chewy Oat Bars
Peaches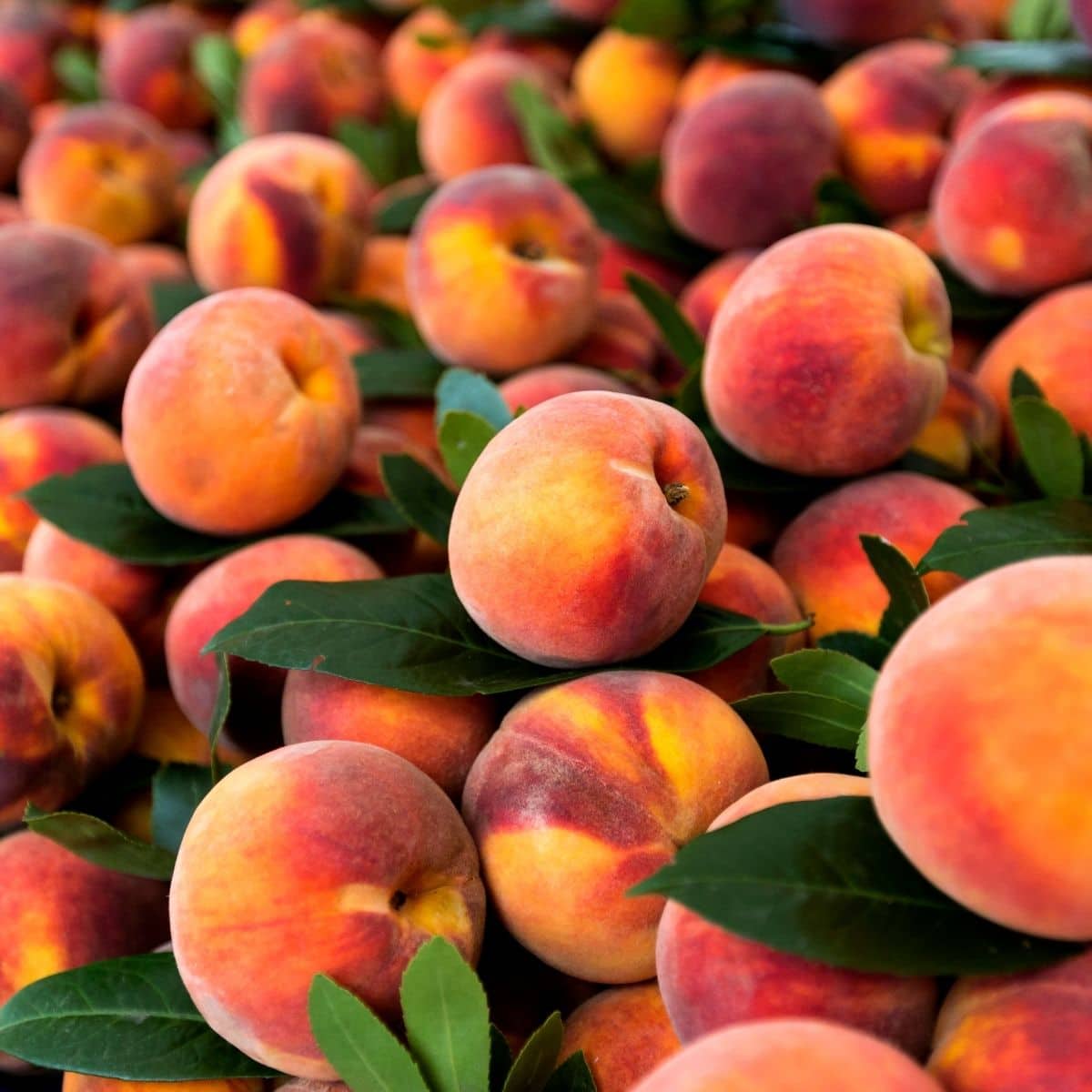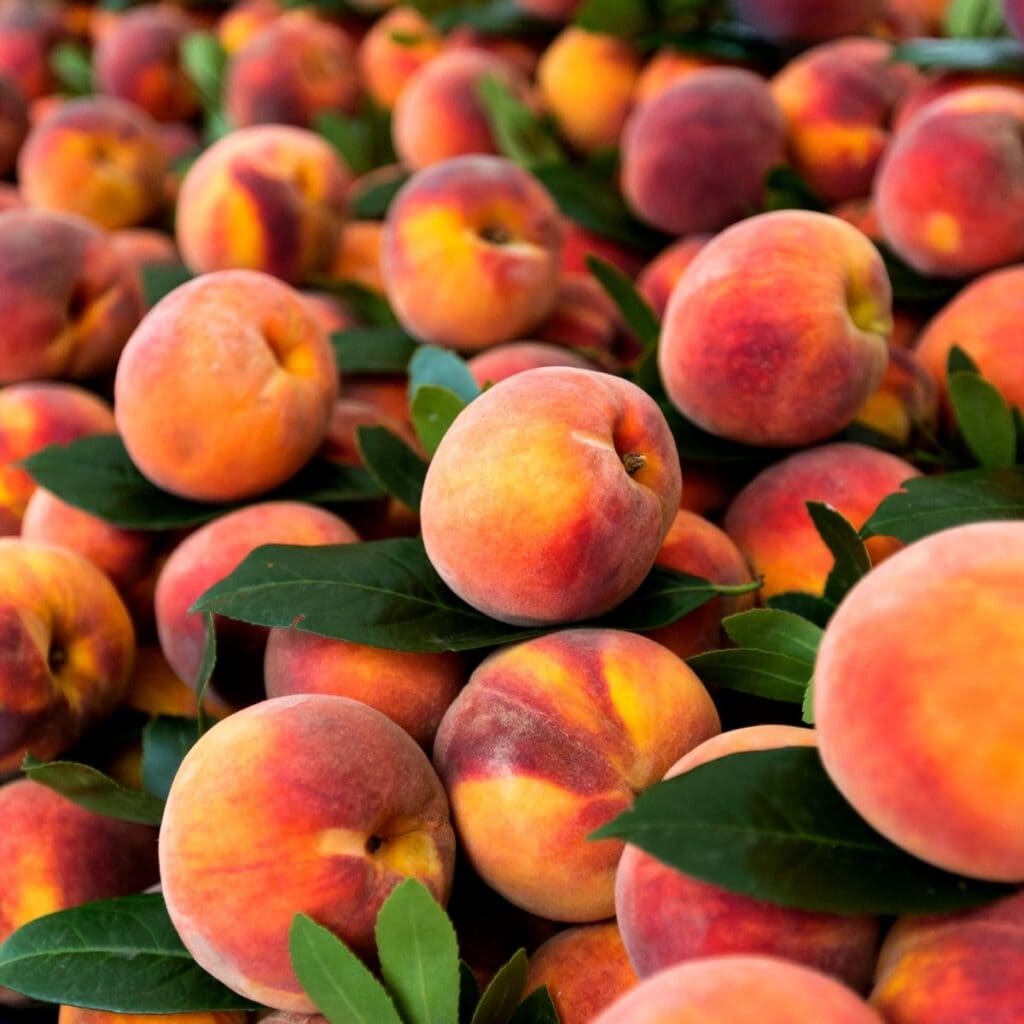 There's no denying that sweet, sweet smell of ripe peaches. You can be walking down the aisle at the store and your nose will guide you right to the peach section.
Peaches that are ripe and ready to eat need no introduction at all. Fresh peach desserts are a summertime staple that makes summer baking so fun. Kids also have a blast grabbing fresh peaches and running around outside, with the sweet juice getting all over them in the process.
Peach Recipes:
Plums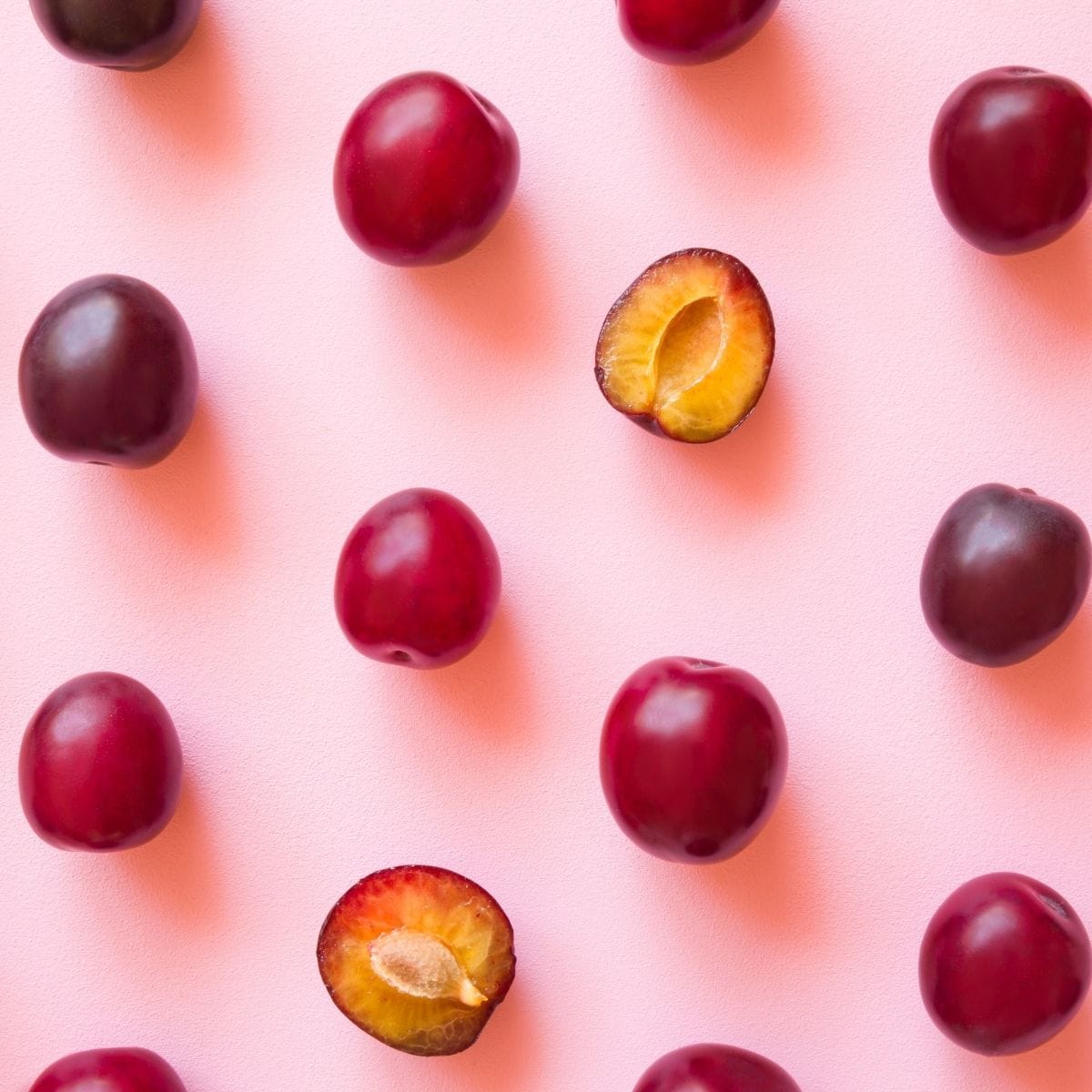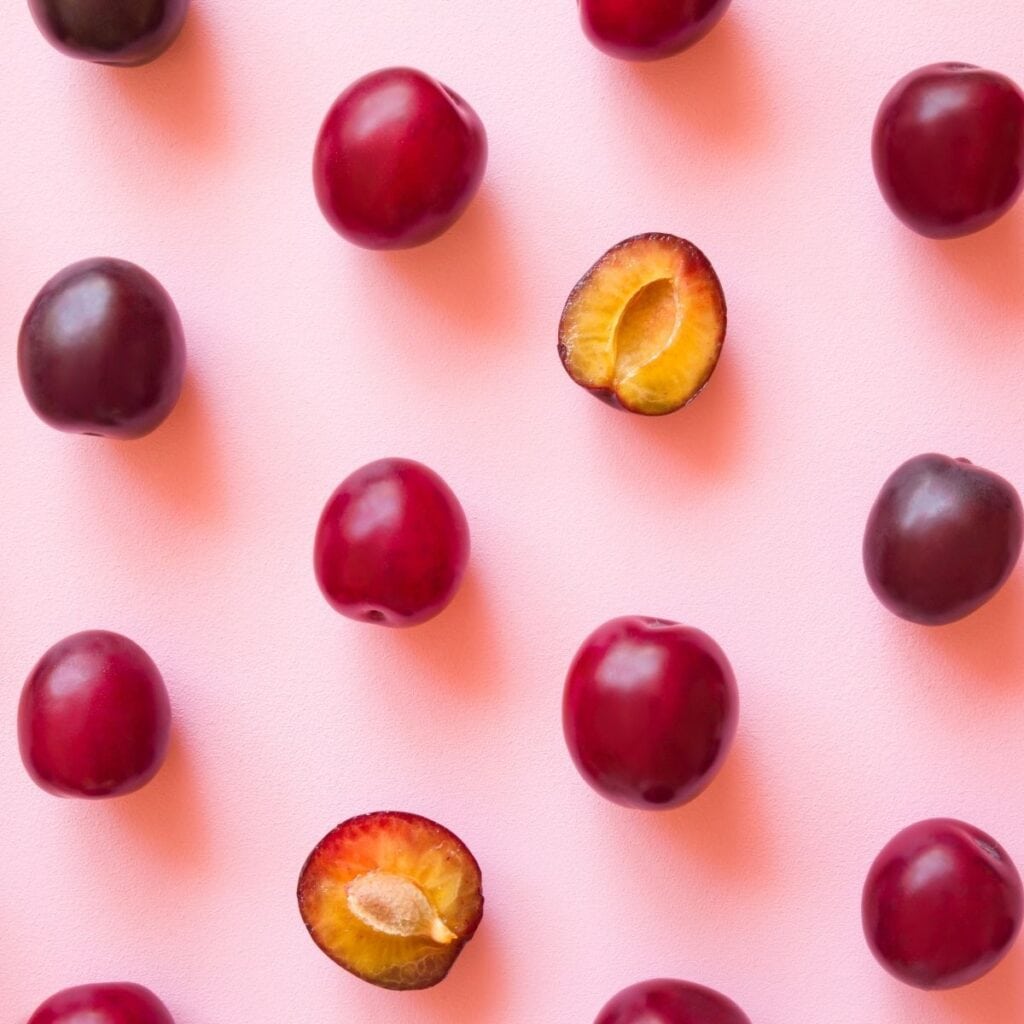 Plums don't get enough credit! When you get plums that are ripe and in season, there really isn't a flavor like them. They're soft and sweet and the perfect serving size. They're also great for adding some healthy nutrients to your diet and the perfect size for kids to eat and enjoy as well.
Ripe plums make the BEST jellies, too, which can easily be canned during the summer months to enjoy all year long.
Watermelon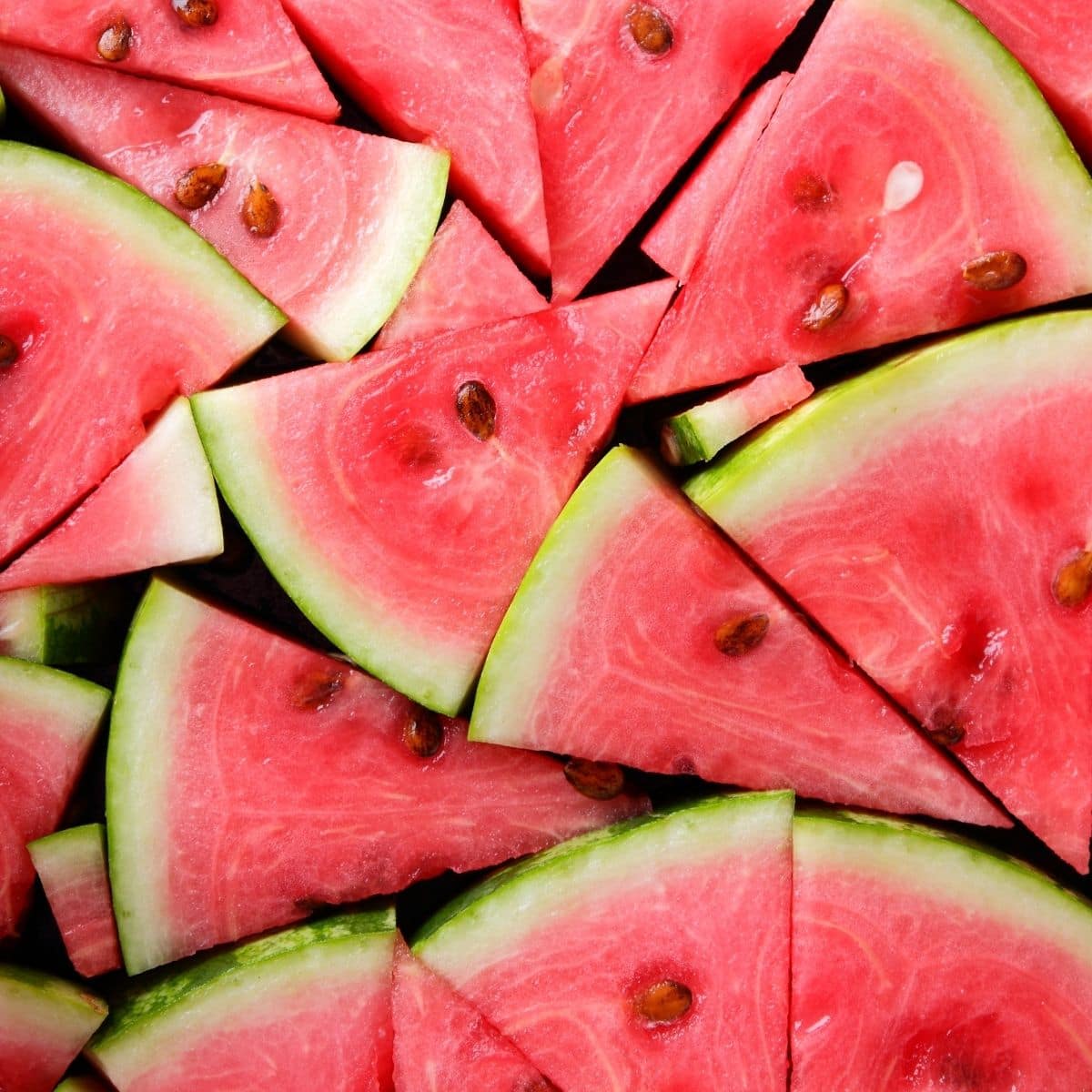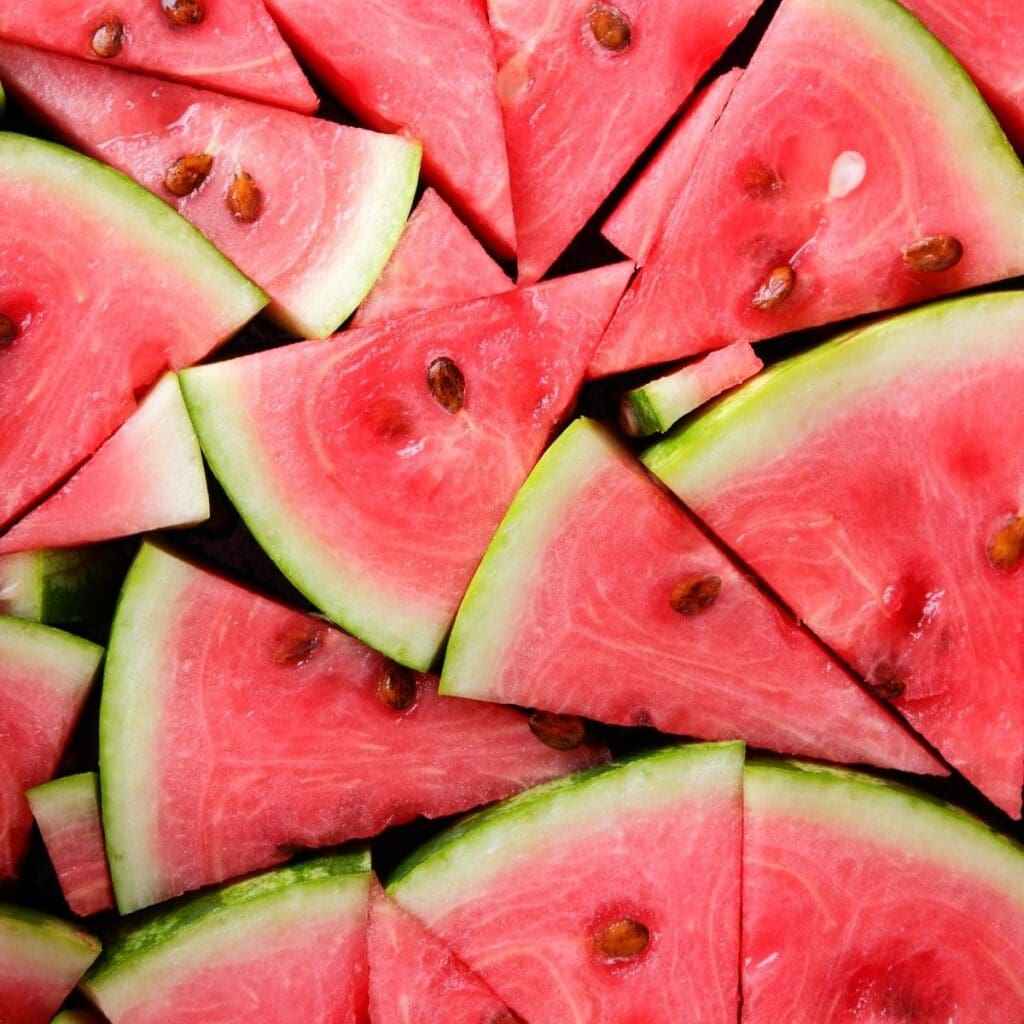 Waiting for a watermelon to ripen can be so hard to do! Most people want a watermelon during the early parts of summer but the key to getting a fresh and ripe watermelon is to hold out until the month of August.
There are a lot of different ways that you can tell a watermelon is ripe but one of the biggest tips that I use is that I look for a yellow spot on the bottom. This means that the watermelon was sitting and ripening and the yellowing is where the natural sugars were pooling. The biggest the yellow spot, the more sugar that's inside!
Watermelon Recipes:
Watermelon Papaya Smoothie Bowl
Avocado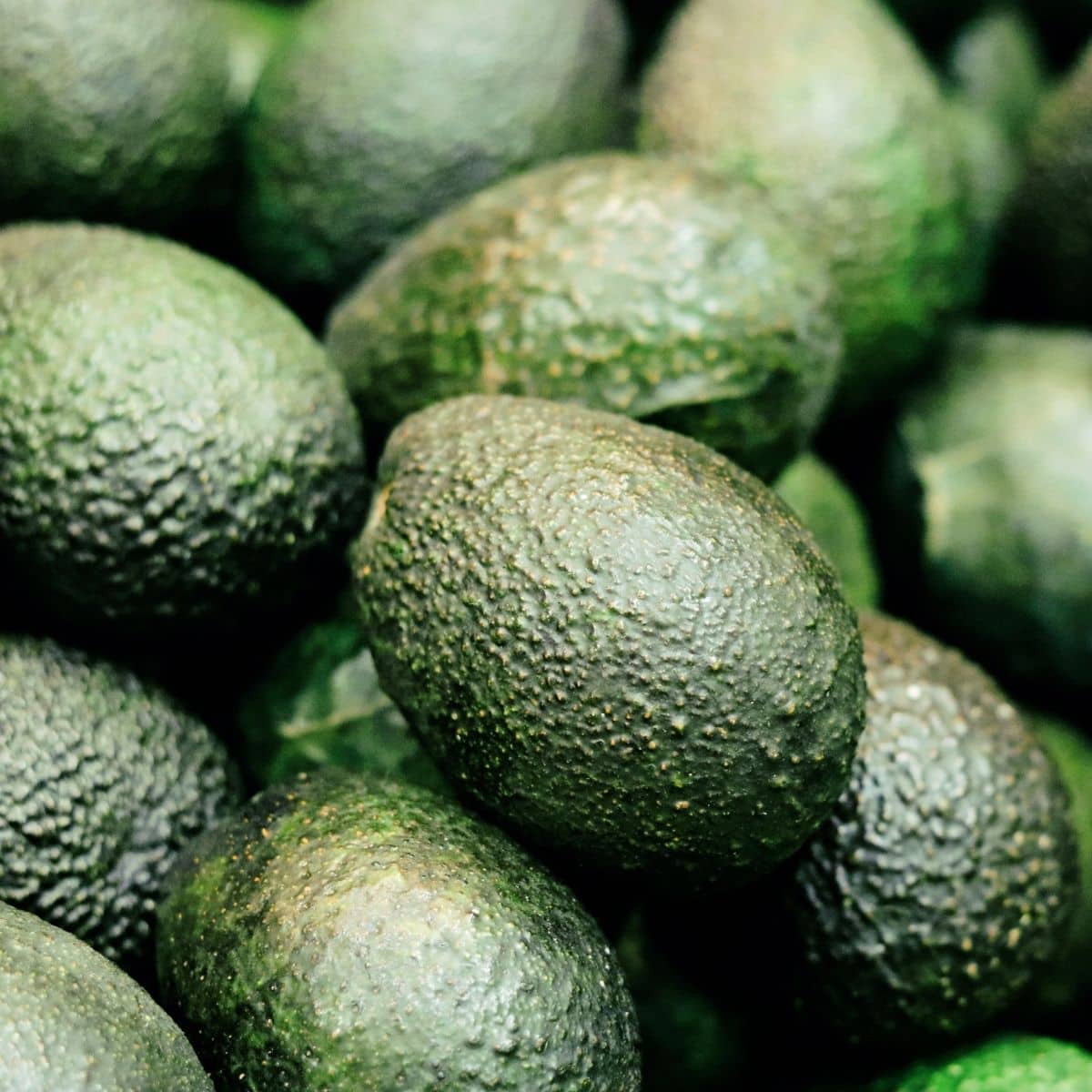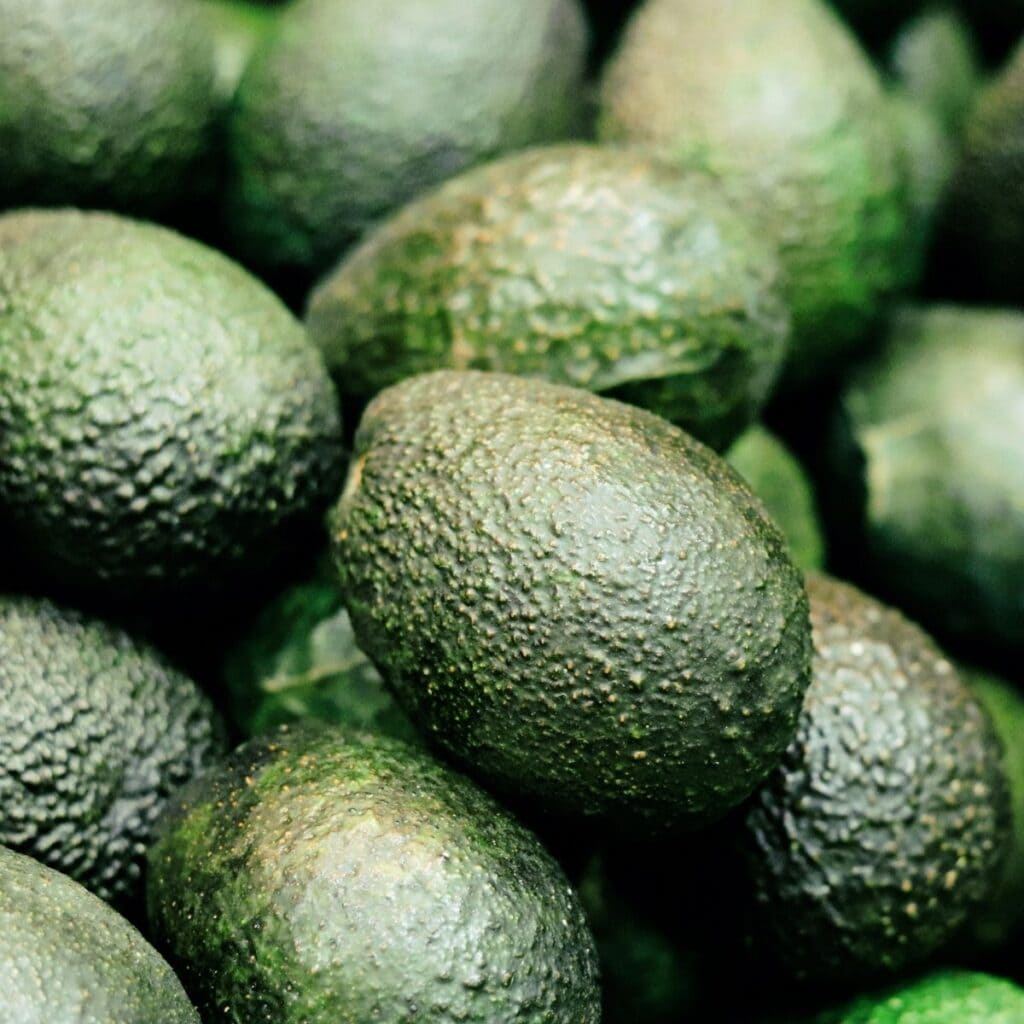 Even though it's always shocking to see avocados on the fruit list, this time of year is their time to shine! Avocados are going to be in season during this time so keep them on your radar. The easiest way to tell when an avocado is ripe is to do the squeeze test or pick off the stem area and take a look underneath.
The squeeze test should reveal a very small softness and the removal of the stem should show a bright green coloring underneath. Both of those combined mean that you avocados are ready to eat as is or make some killer guacamole with.
Avocado Recipes:
August Seasonal Vegetables
Don't forget that there are vegetables that have better flavors and tastes during the month of August as well. Just like fruits, you can buy these any time of the year but during the months of August, do your best to rotate this into your healthy eating habits.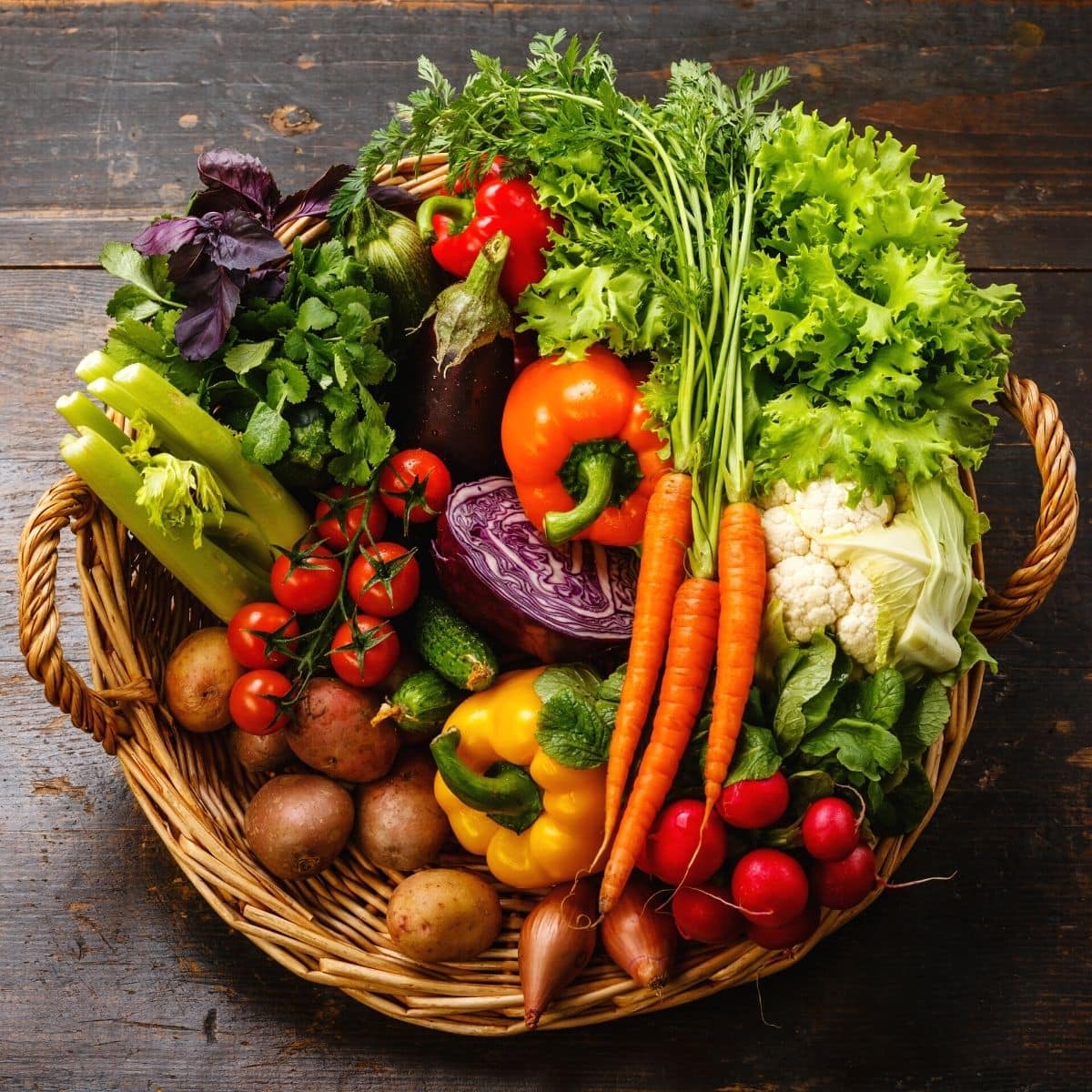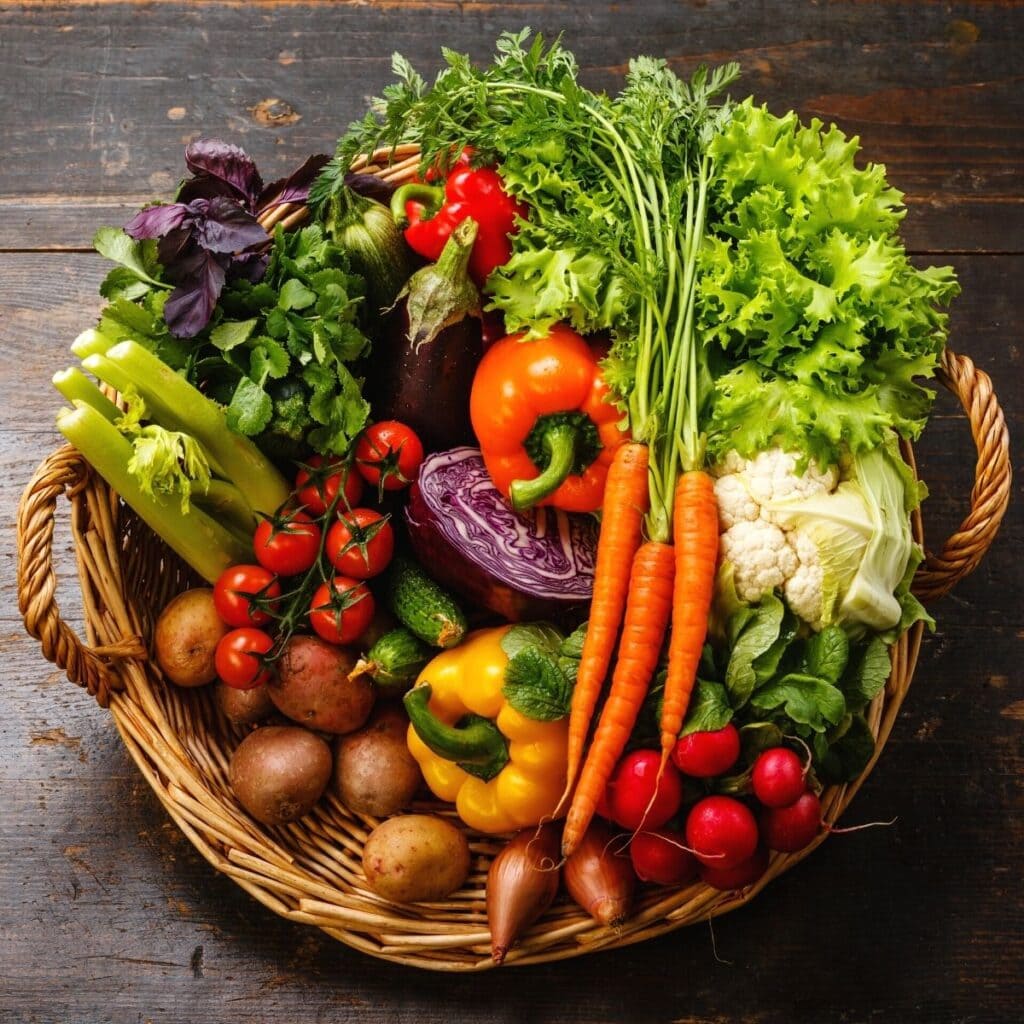 Celery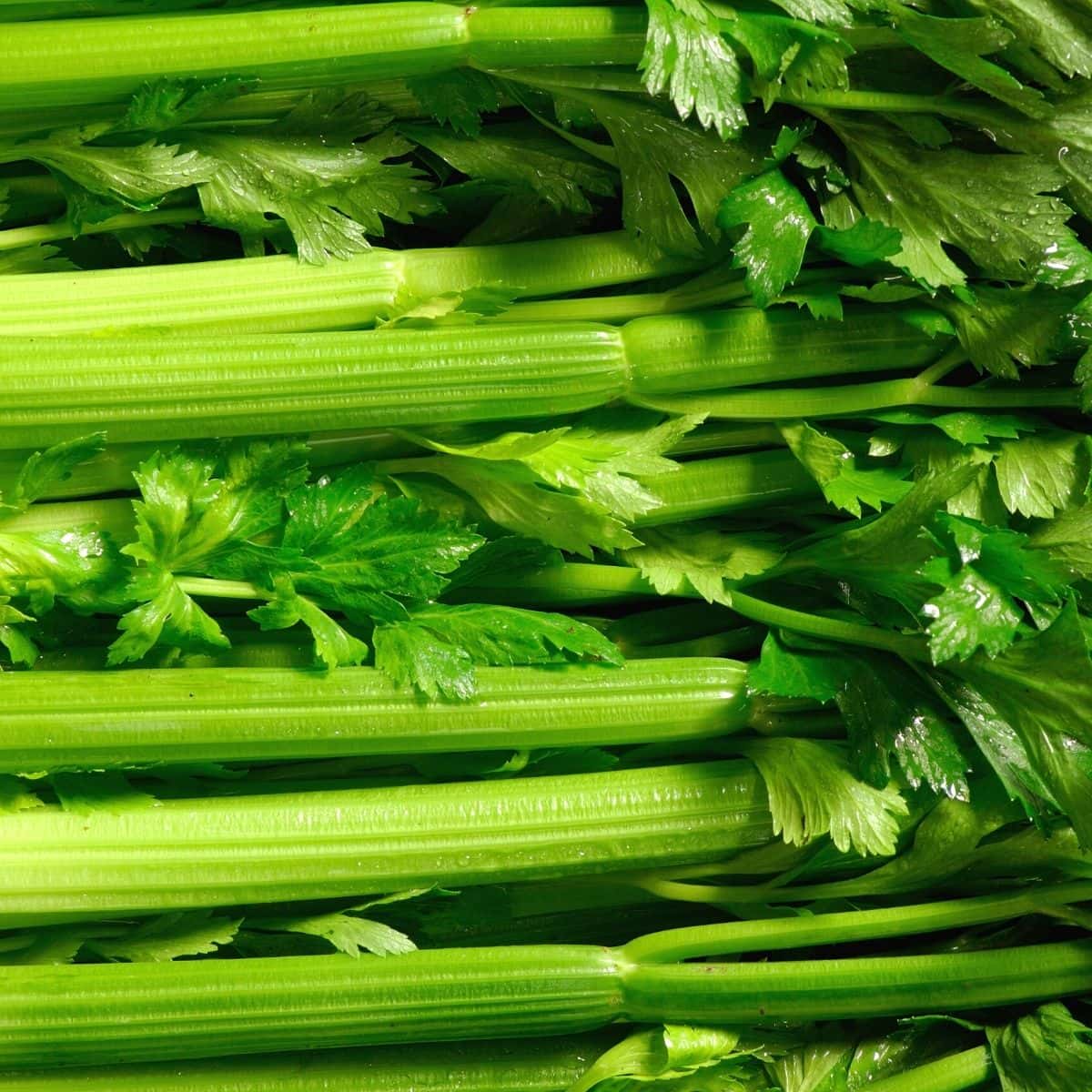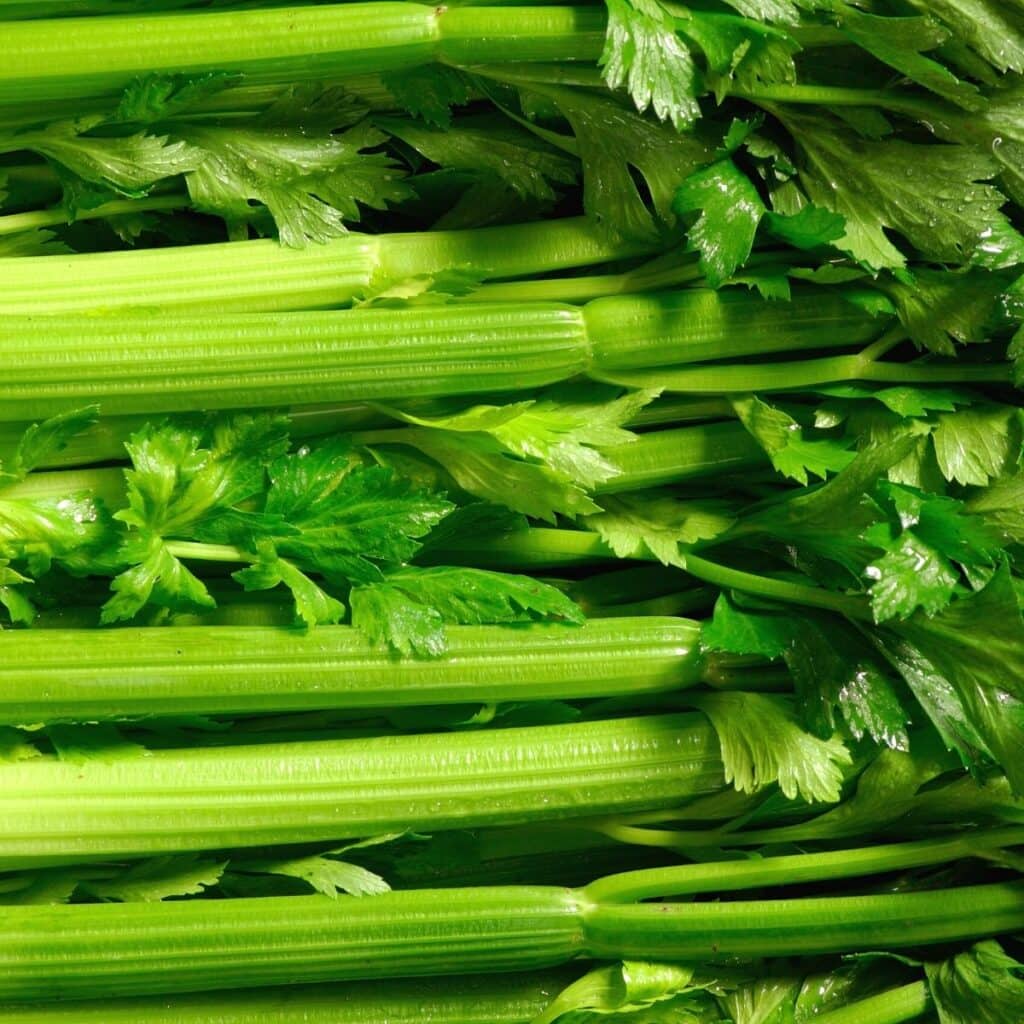 Did you know that celery shouldn't have a bitter flavoring at all? If you get celery when it's ripe, you don't even need to add peanut butter, cream cheese, salt, or anything other toppings.
Since there is so much water that is found in celery, it's great for hydrating your body and also helping you feel fuller as well. Many people snack on celery when they're trying to cut down on foods or lose weight as it's filling and the body works harder to break it down.
Carrots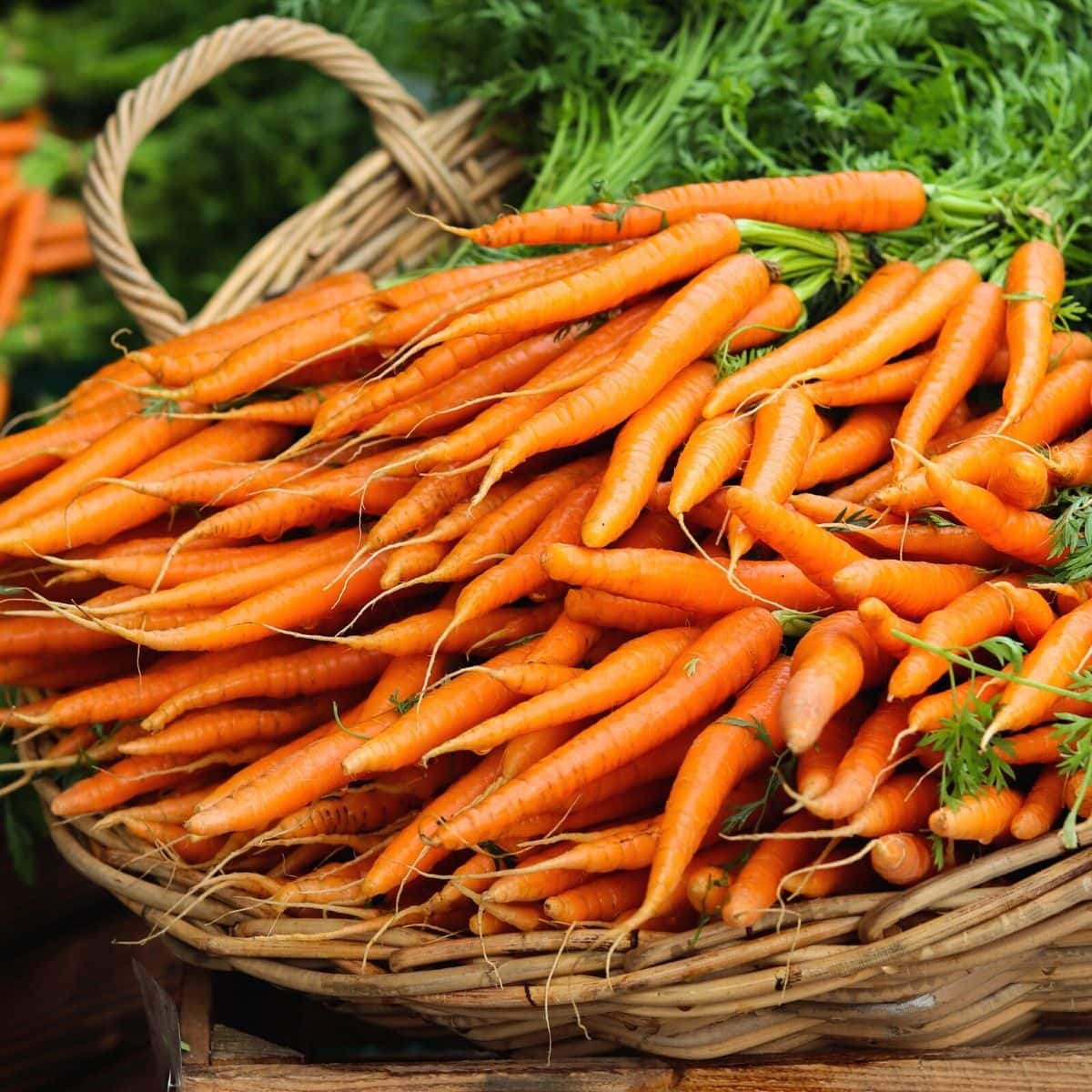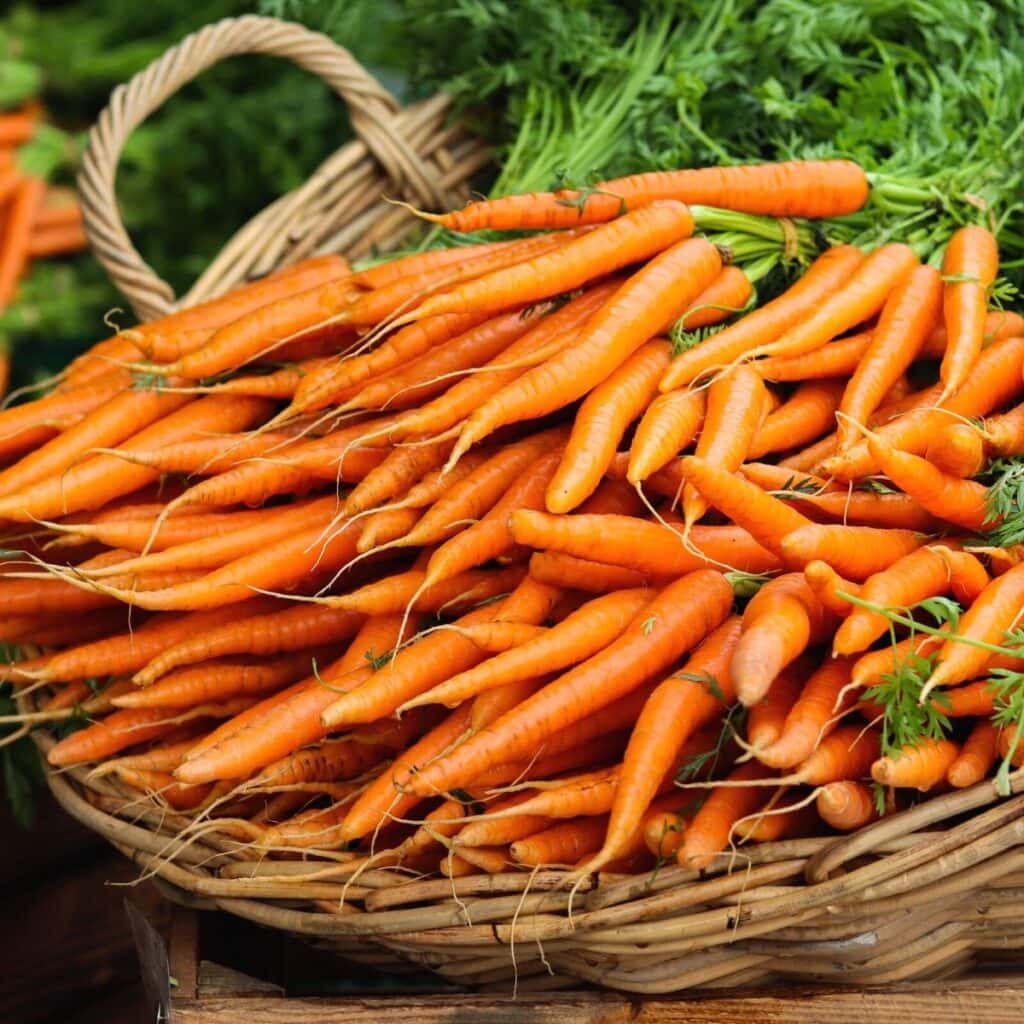 Sweet carrots are the best! Not only are carrots great for your eyes, but you can easily use them as a snack or as a hearty and healthy side dish, too. Carrots can be steamed, sauteed, boiled, broiled, grilled, and even cooked in your slow cooker or crockpot as well.
Carrots are one vegetable that tastes great for a vegetable side dish or can be added to carrot cake for a healthy addition to your desserts!
Carrot Recipes:
Onions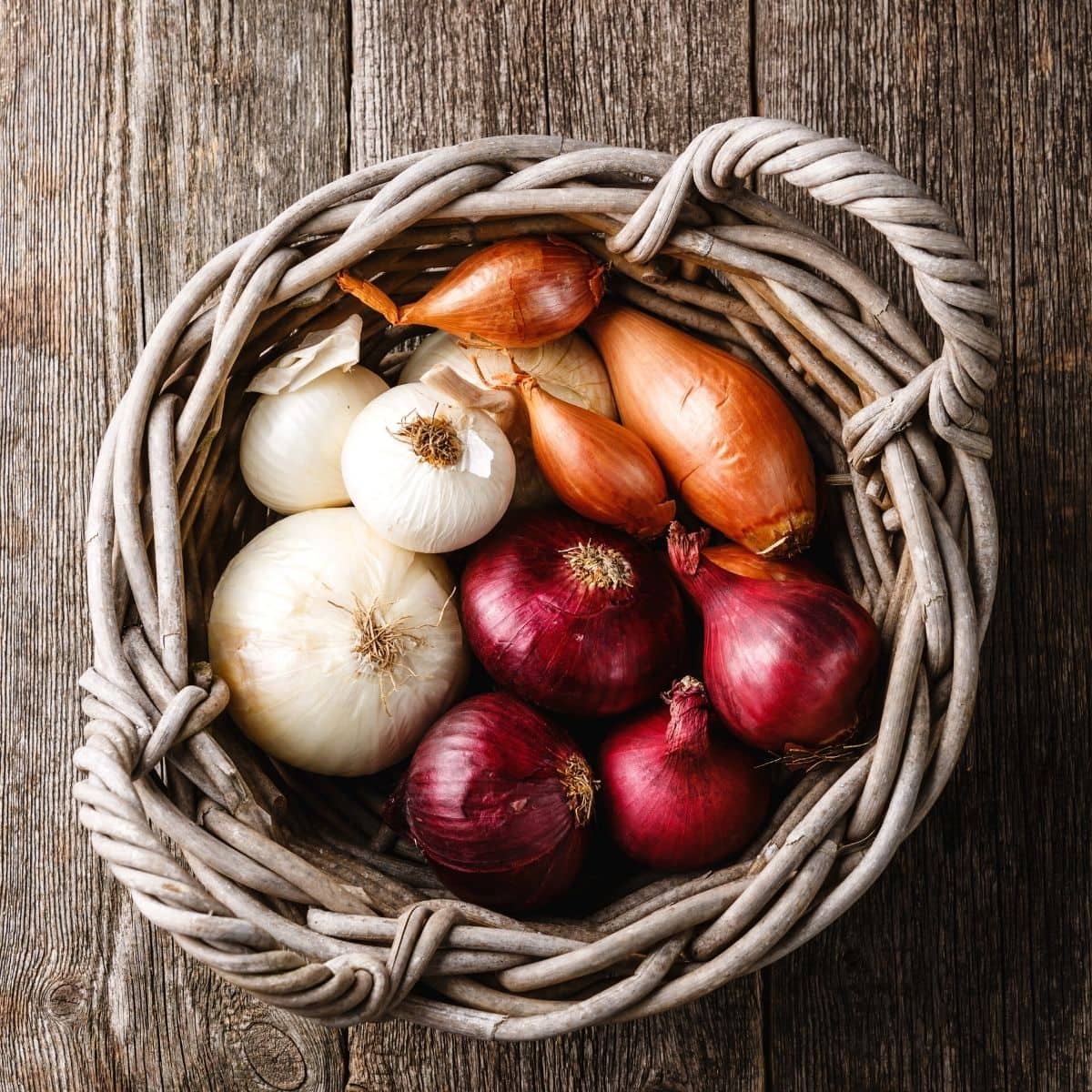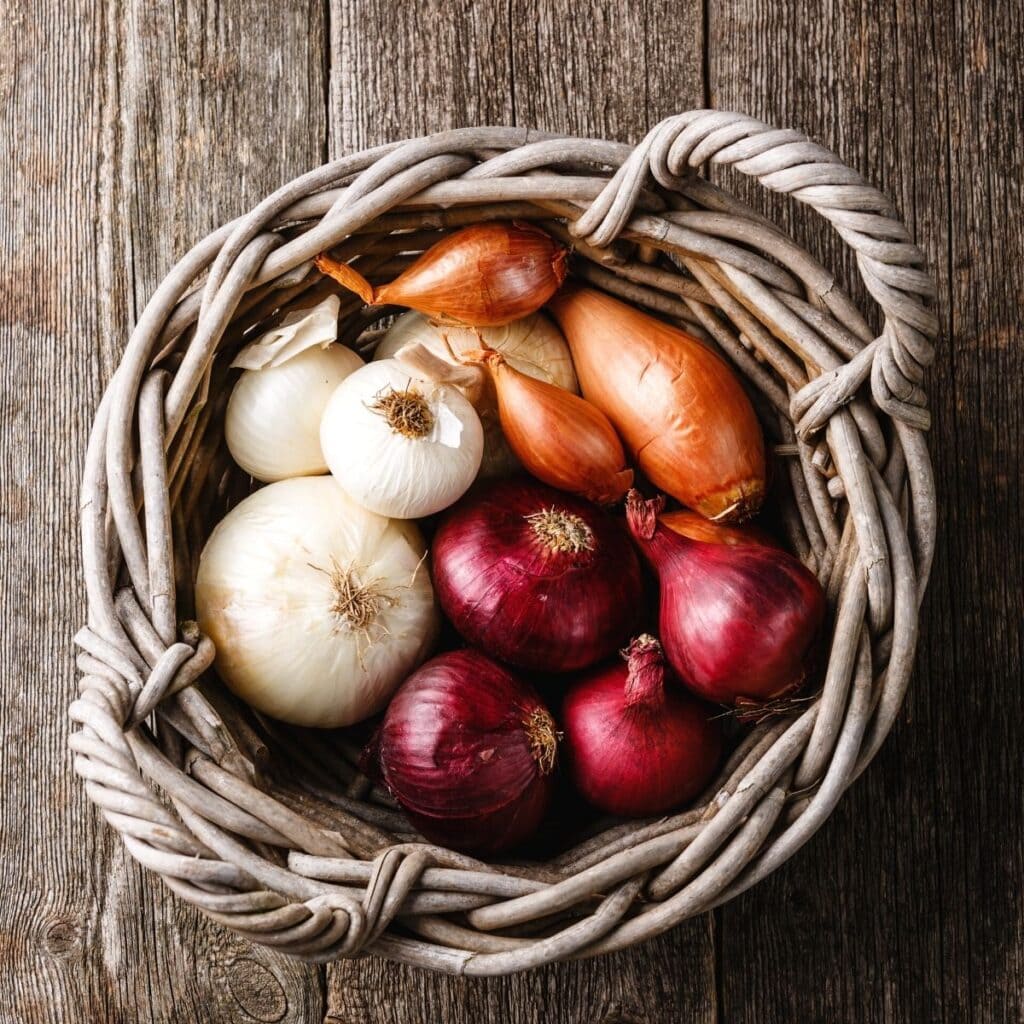 There's nothing quite like the taste of in-season onions. Sweet onions, purple onions, yellow onions…you name it. Adding onions to any recipe can add an overall flavor enhancer that just can't be topped.
Onions are great raw or can easily be cooked and added to soups, salads, or even stir-fry vegetable recipes. Some onions are so sweet that you can bite into them like apples!
Onion Recipes:
Summer Squash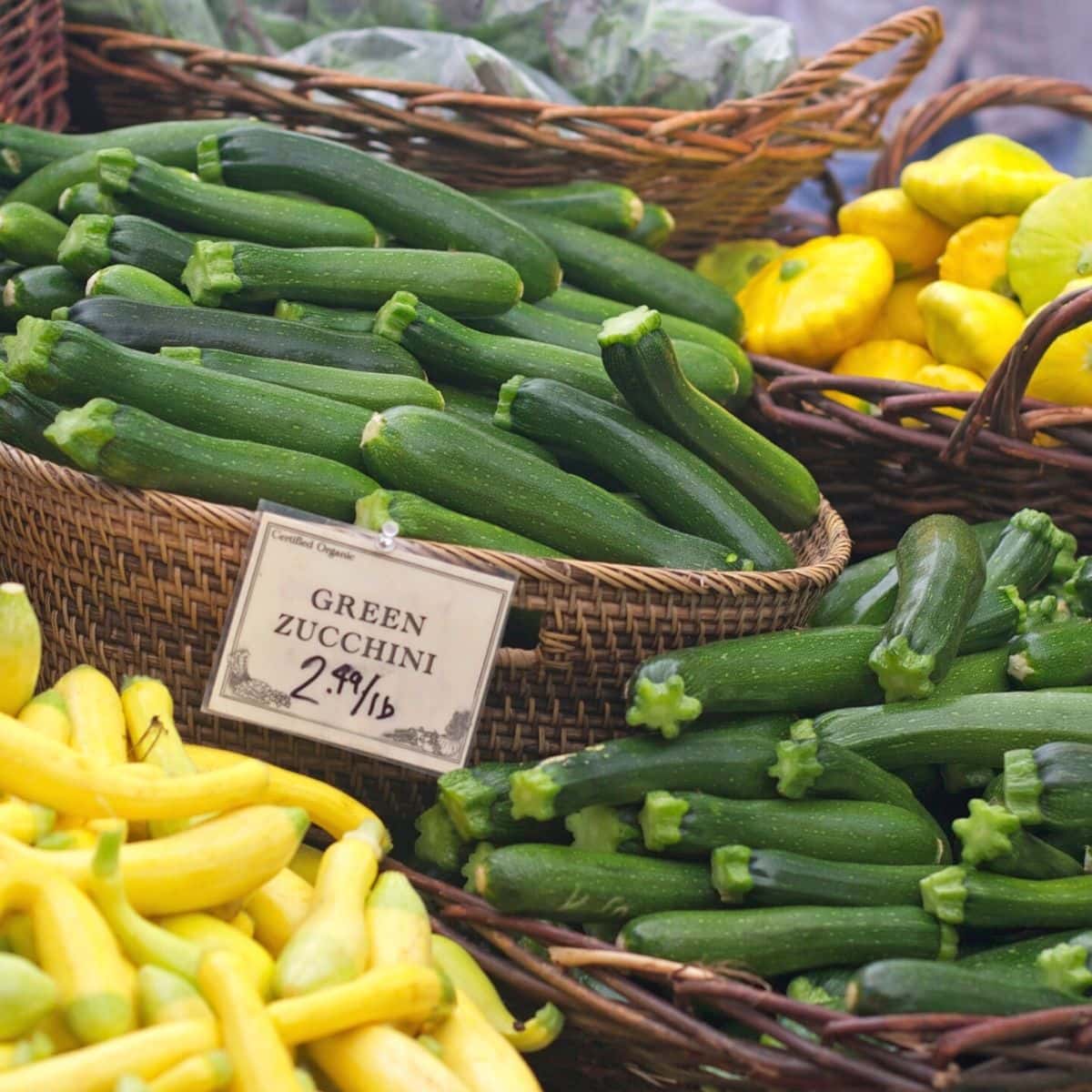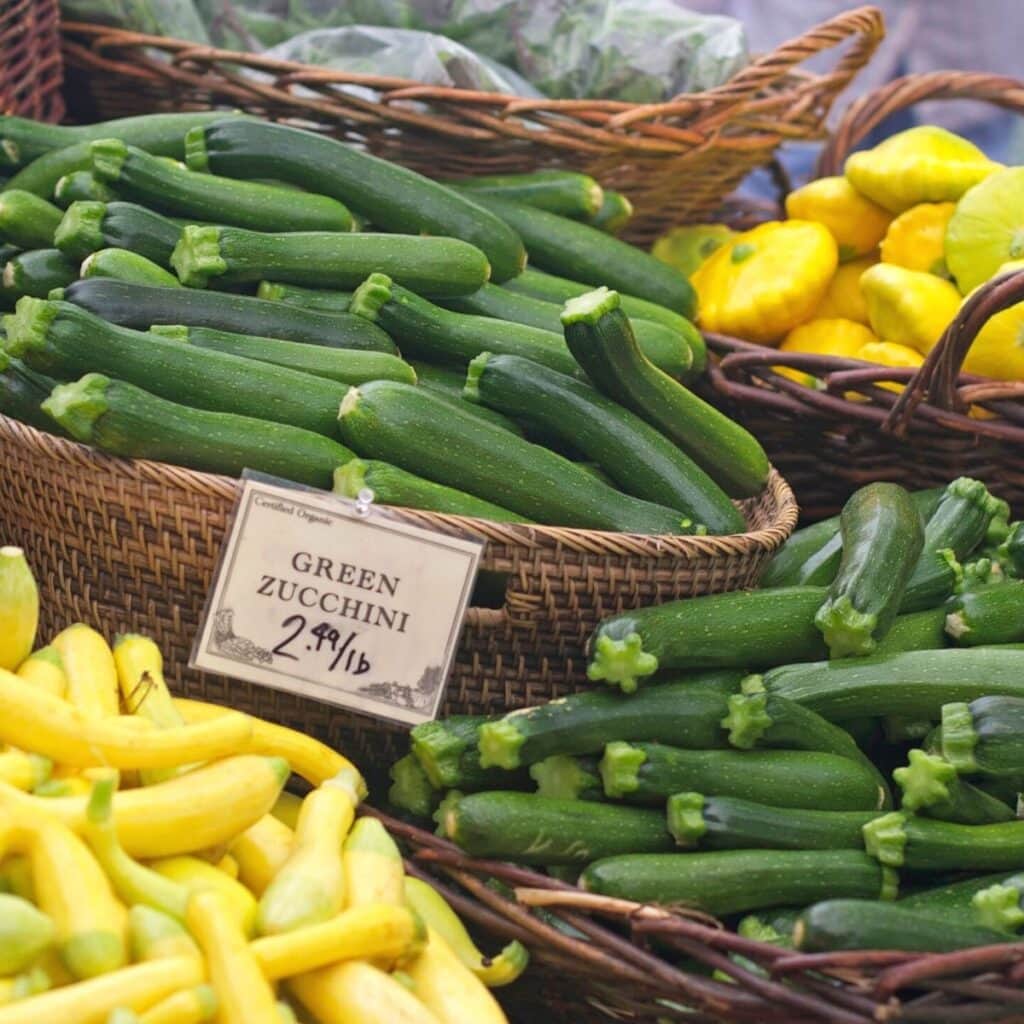 Some common varieties of summer squash are zucchini and yellow crookneck. The great thing about summer squash is that it's simple to cook. You can saute squash with a little bit of butter or chunk it up and cook it low and slow in the oven, too.
Squash recipes make for amazing soups or a fun and flavorful side dish that pairs well with just about anything savory.
Summer Squash Recipes:
Instant Pot Three Sisters Soup
Gluten-Free Vegan Zucchini Fritters
Cucumbers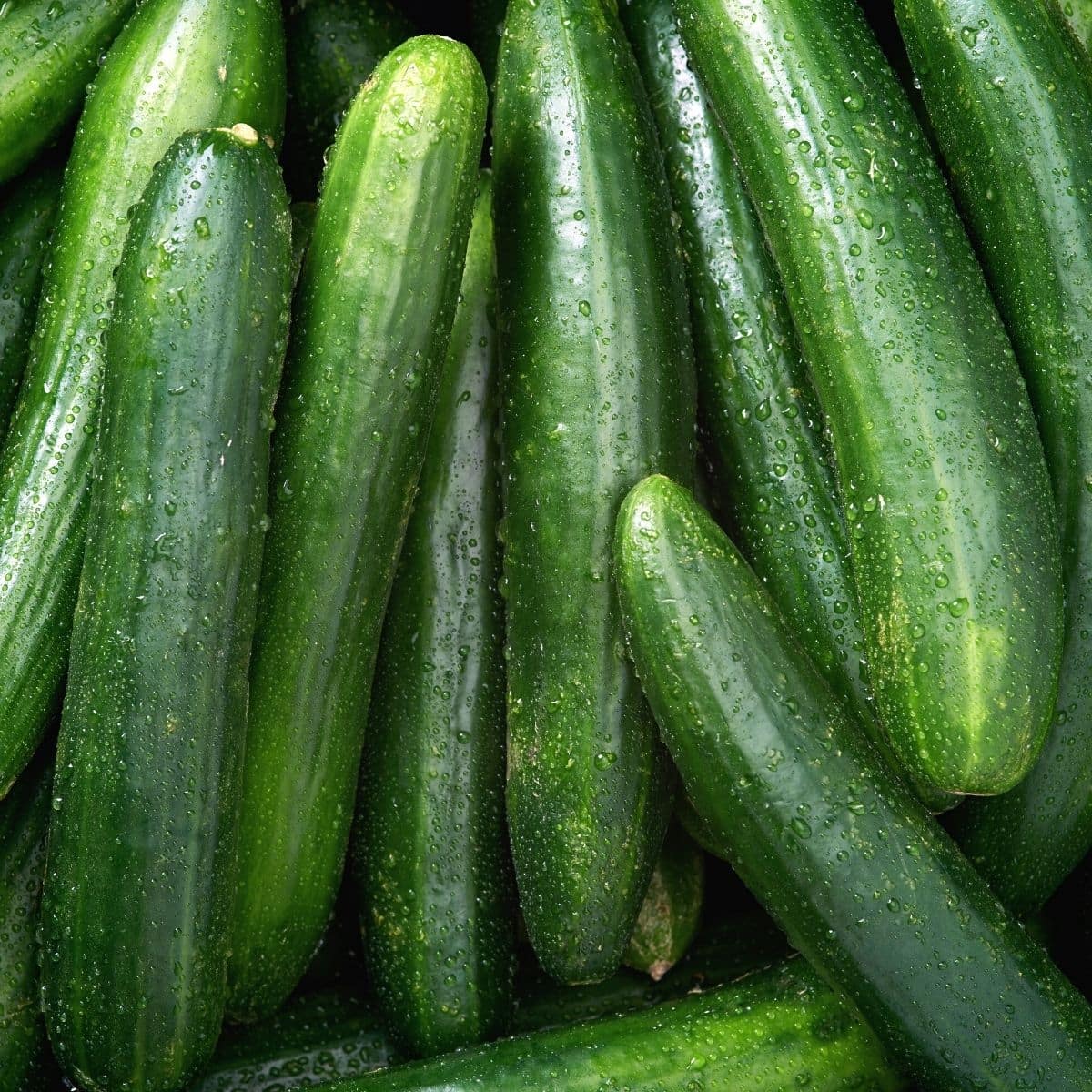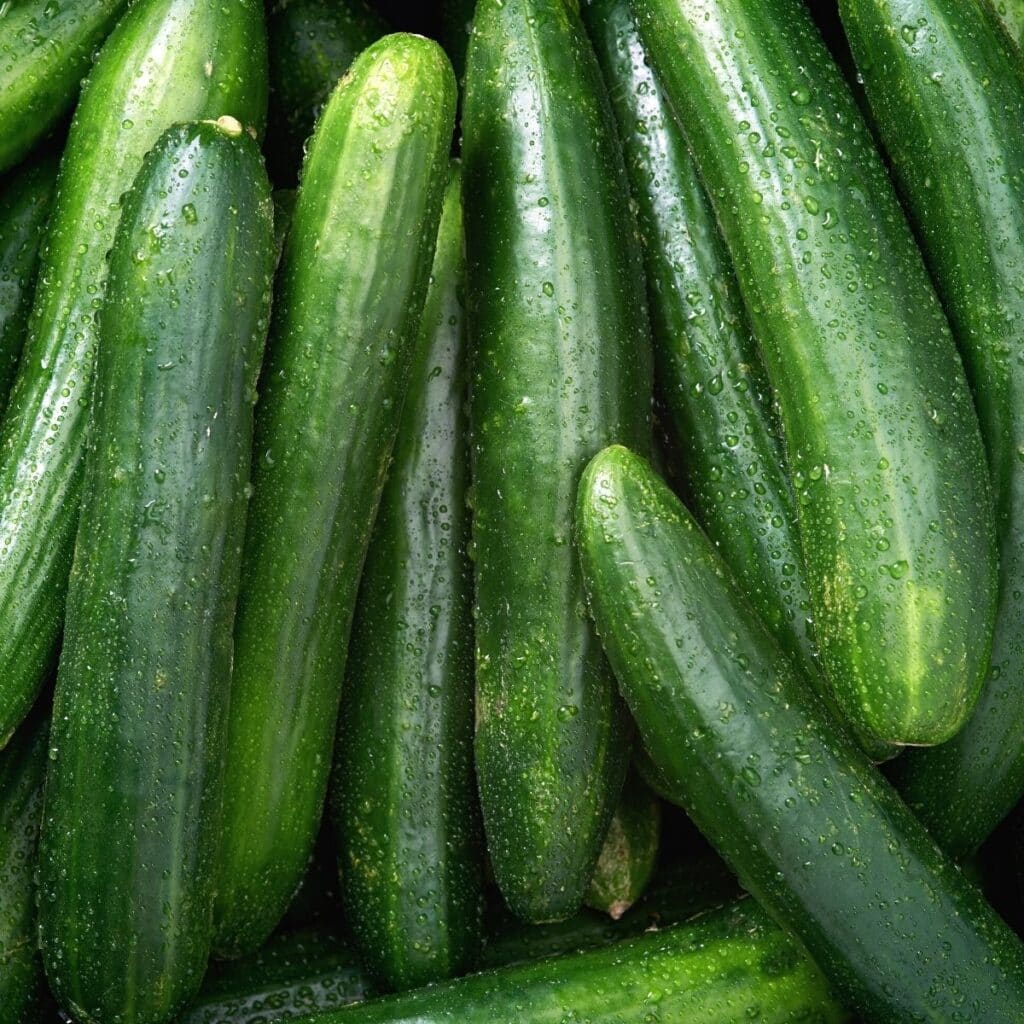 Always have fresh cucumbers on hand! Not only are they another veggie that is loaded with water, but they're super low in calories as well. Sliced cucumbers are a great replacement for chips because you can dip them in dips or top them with tuna or other meat and have a light and refreshing snack.
As you can see, there are so many great in season fruits and veggies that you should try during the month of August! Make certain to wait until they're ripe and ready so that you can get tons more of that delicious flavor and taste!
Cucumber Recipes:
Easy Spicy Refrigerator Pickles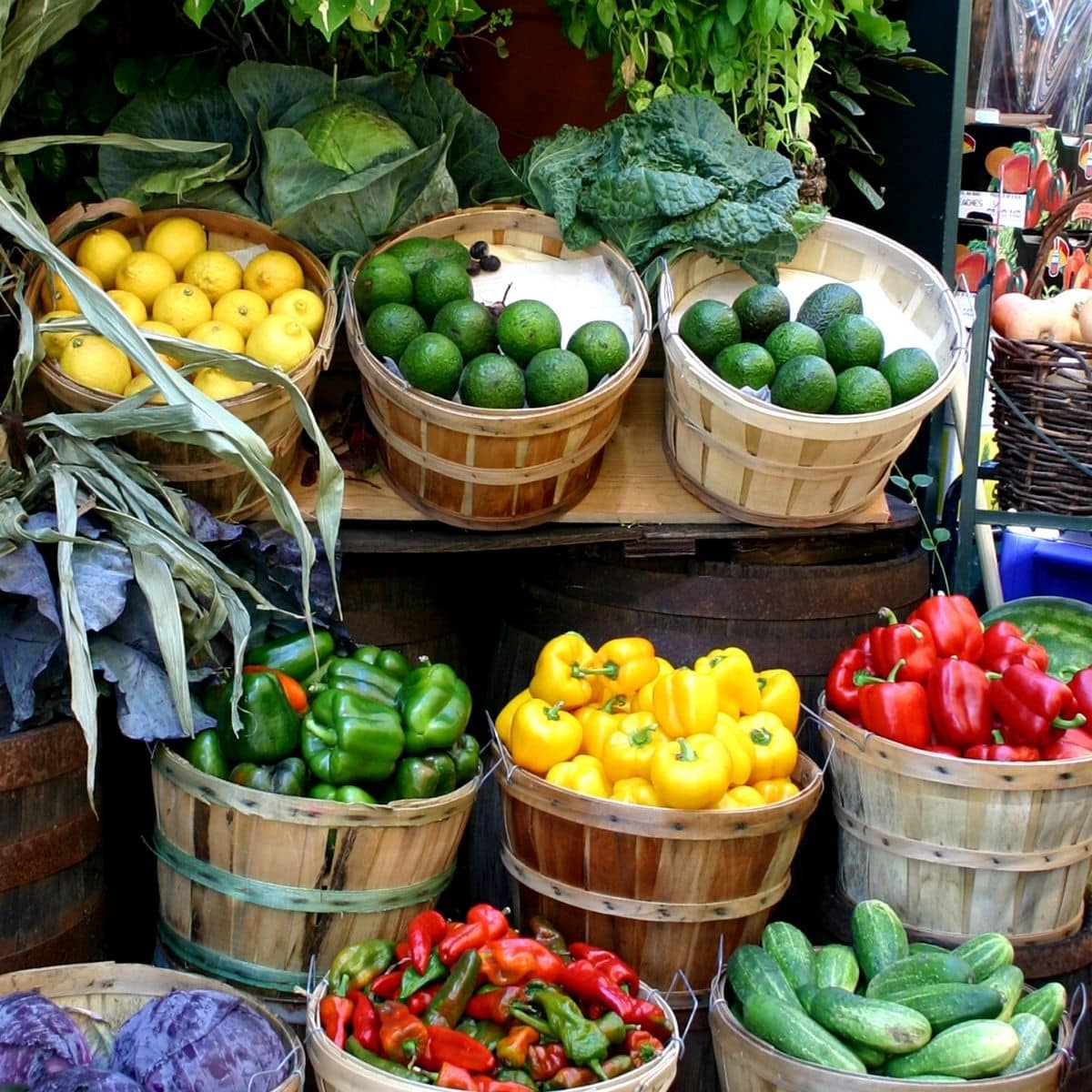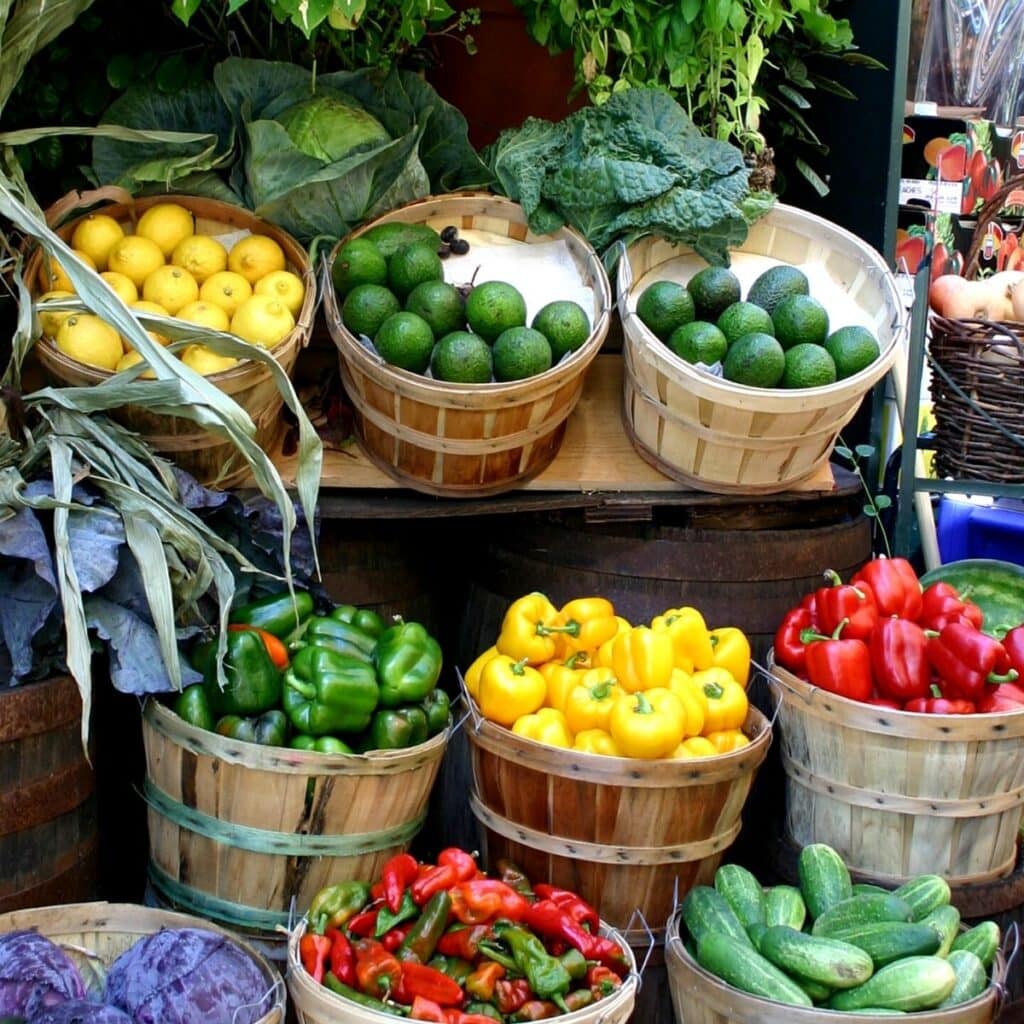 In Conclusion
It is my hope you feel inspired by this August Produce Guide to go grab the best the season has to offer and cook up some delicious food to feed you and yours!