60+ Vegan Recipes for Kids
This post may contain affiliate links, and we receive an affiliate commission for any purchases made by you using these links. We appreciate your support!
A collection of Vegan Recipes for Kids that are easy, healthy, and delicious! Breakfast, lunch, dinner, snack, and dessert recipes. These kid-friendly vegan recipes are also gluten-free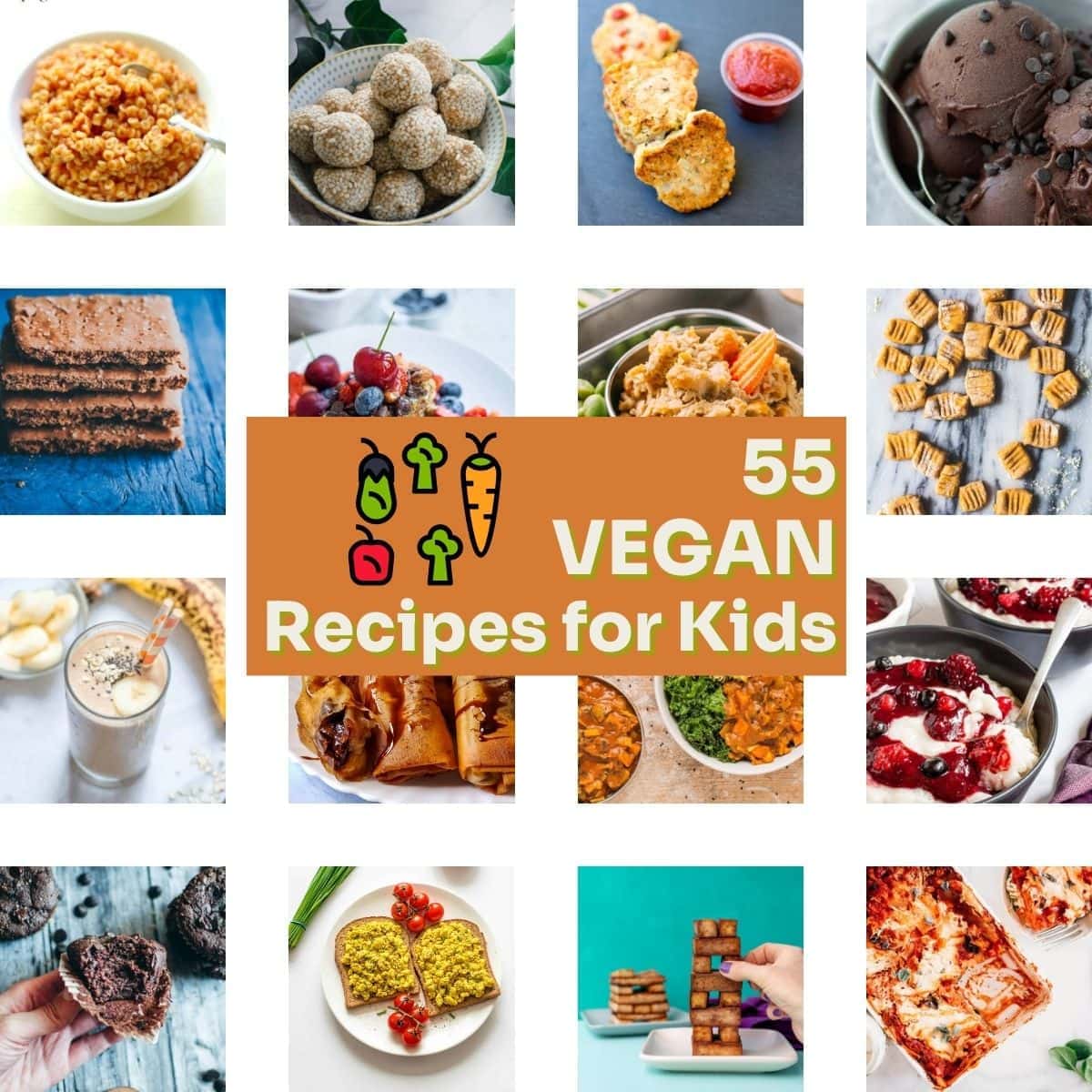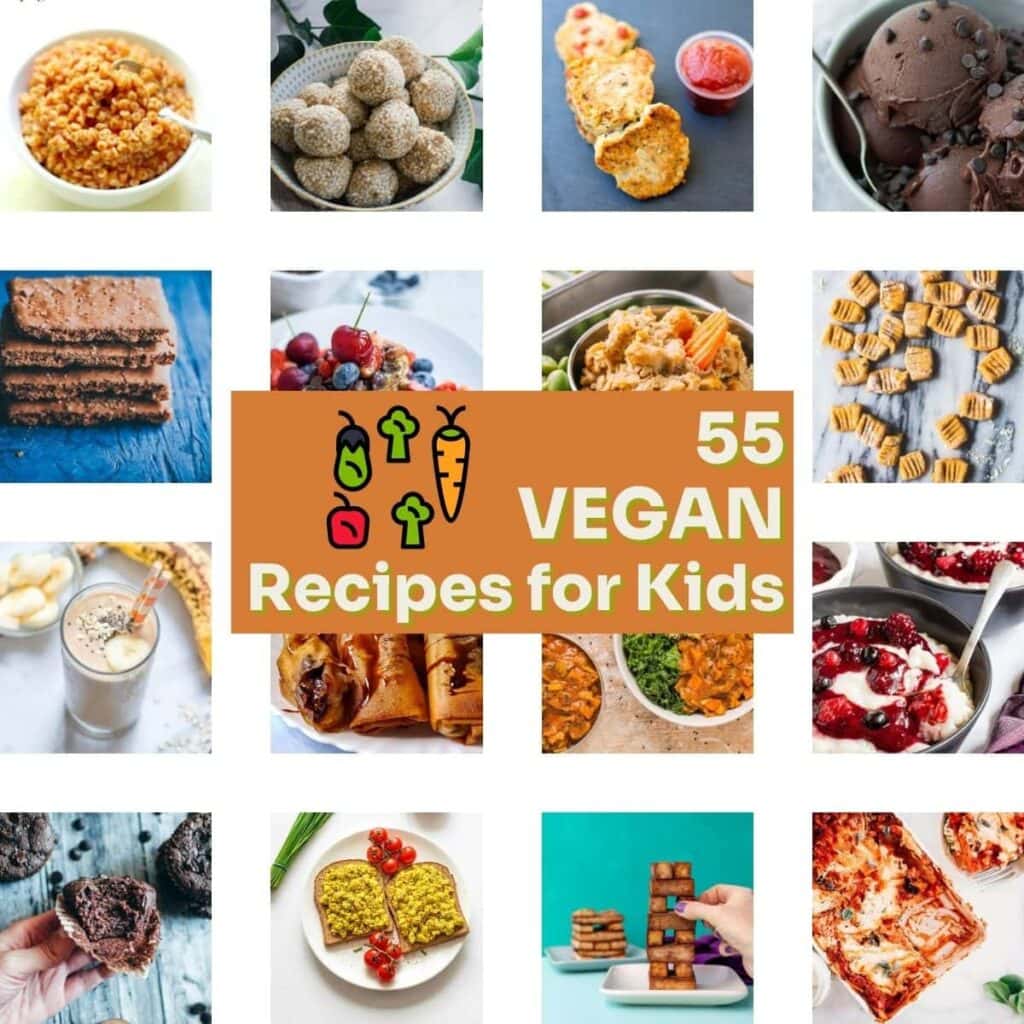 Whether you and your children are vegan, or you are simply looking to incorporate more plant-based dishes into your family's diet, you are certain to find a little something for everyone in this vibrant collection of Vegan Kid-Friendly Recipes! All vegan dishes are gluten-free, to boot!
Kids on a Vegan Diet
It is entirely possible to satisfy the nutritional needs of children on a vegan diet. The key? Variety! And the bonus? Vegan recipes are packed with flavor! To get started, look below for some of my favorite nutritious vegan staples to keep on hand.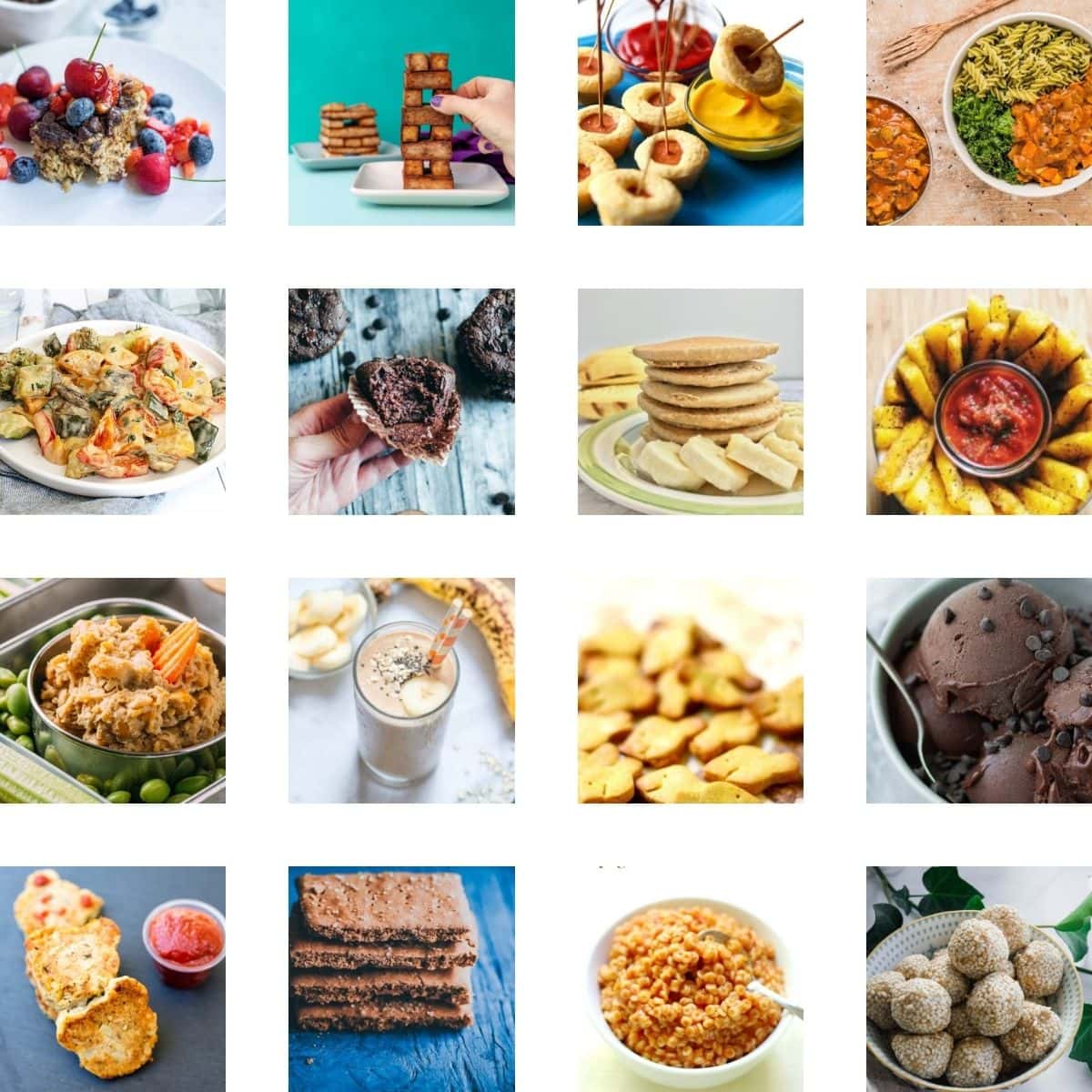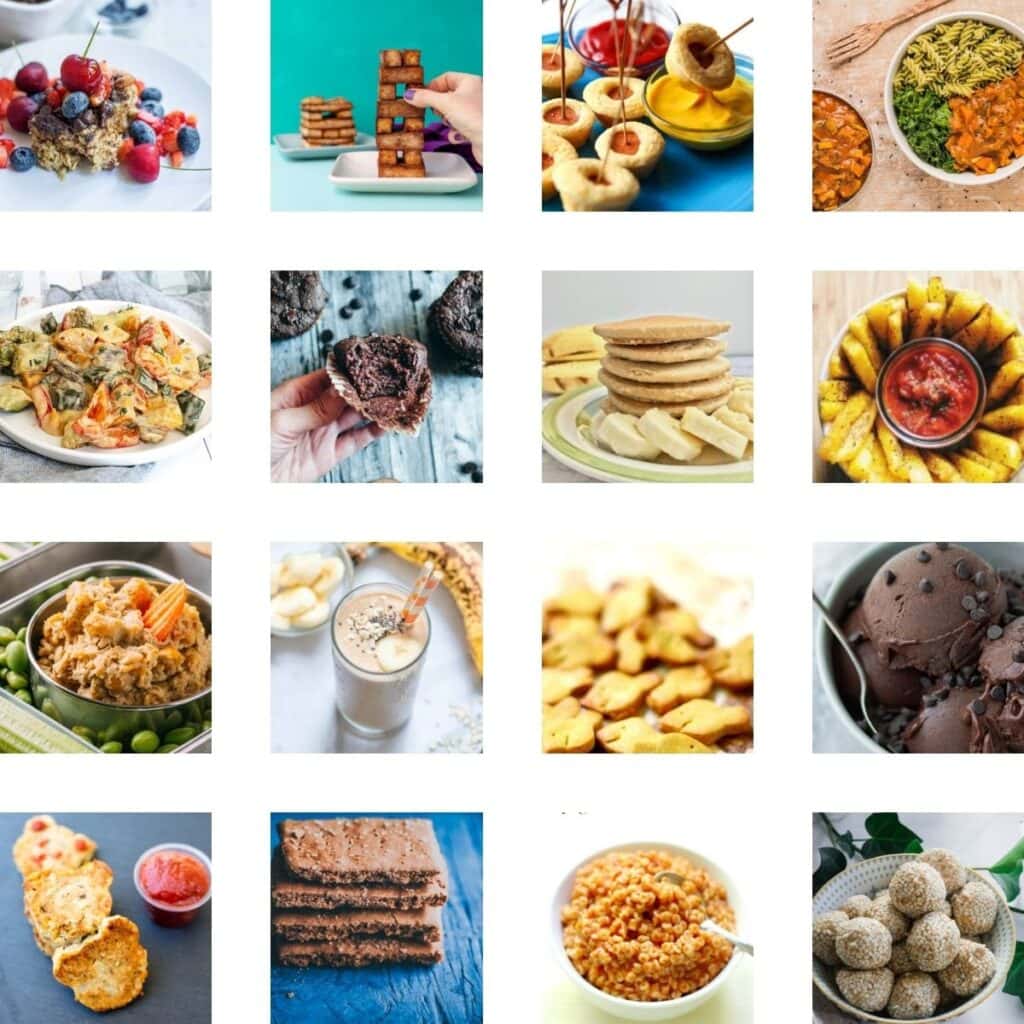 Vegan Kid-Friendly Pantry Staples
Breakfast Ingredients
Oats
Chia seeds
Nut and seed butter
Dried fruit
Shredded coconut
Fresh berries and fruit
Dried fruit
Tofu
Bread
Vegan dairy products
Cereals and granola
Lunch and Dinner Ingredients
Tofu
Tempeh
Various beans
Various lentils
Cashews
Fresh and frozen veggies
Rice, quinoa, millet, and other grains
Hemp seeds
Various vegan condiments
A large variety of dried spices
Greens and fresh herbs
Jarred peppers, artichokes, etc.
Hummus
A variety of noodles
Rice paper
Snacks
Popcorn kernels
Crackers
Apples
Celery
Dried fruit
Grapes
Fresh berries
Nut and seed butters
Nuts and seeds
Baking and Dessert Ingredients
A variety of flours (all-purpose (conventional or GF) + plant-based flours such as coconut and chickpea flour)
Cacao or cocoa powder
Coconut oil
Shredded coconut
Nut and seed butter
Plant-based butter
Fresh and frozen fruit
Coconut milk and coconut cream
Vegan chocolate chips
60+ Vegan Recipes for Kids (also Gluten-Free!)
If you enjoyed this round-up of Vegan Kid-Friendly Recipes, please consider sharing it on social media to show support to the wonderful bloggers featured here. Thank you!
You Might Also Enjoy